4 Places To Eat For Backpackers In Bali
4 Places To Eat For Backpackers In Bali.
For backpackers, food is an important factor when traveling. Most backpacker tourists don't always find the right place to eat according to their budget. So, you are usually looking for good quality cheap food. Then, where is the right place to eat for backpackers in Bali?
1. Warung Tipat Cantok Made Bencong
Do you want to find Balinese cuisine at friendly prices? You can come to Warung Tipat Cantok Made Bencong. There, you can taste the delicious Balinese Cantok or Gado-Gado. A portion of Tipat Cantok consists of kupat, egg, bean sprouts, and long beans with a mixture of peanut sauce. The price is also cheap: IDR 6,000 per plate. The portion is big enough to make you full. This stall is located on Jln. Turi No 25 Kesiman, Denpasar. You can make Tipat Cantok a menu for breakfast, lunch, or dinner. Because this shop is open from 09:00 Wita to 18:00 Wita.
2. Warung Laklak Men Gabrug
Some people think that backpackers can only eat a big portion of food without snacks, because their budget is limited. That's wrong. If you're a backpacker who likes sweet snacks, you can try to come to Warung Laklak Men Gabrug. Laklak is a snack similar to pancake. The difference is laklak sprinkled with grated coconut and palm sugar on top it. In the Laklak Men Gabrug stall, one portion of this food is only IDR 5,000, consists of 5 cakes. Quite a lot, huh? You can buy laklak for breakfast and snacks. Well, before starting your adventure, stop by Warung Laklak Men Gabrug at Jln. Drupadi, Sumerta Kelod, Denpasar City. Sweeten your days to make your trip more fun.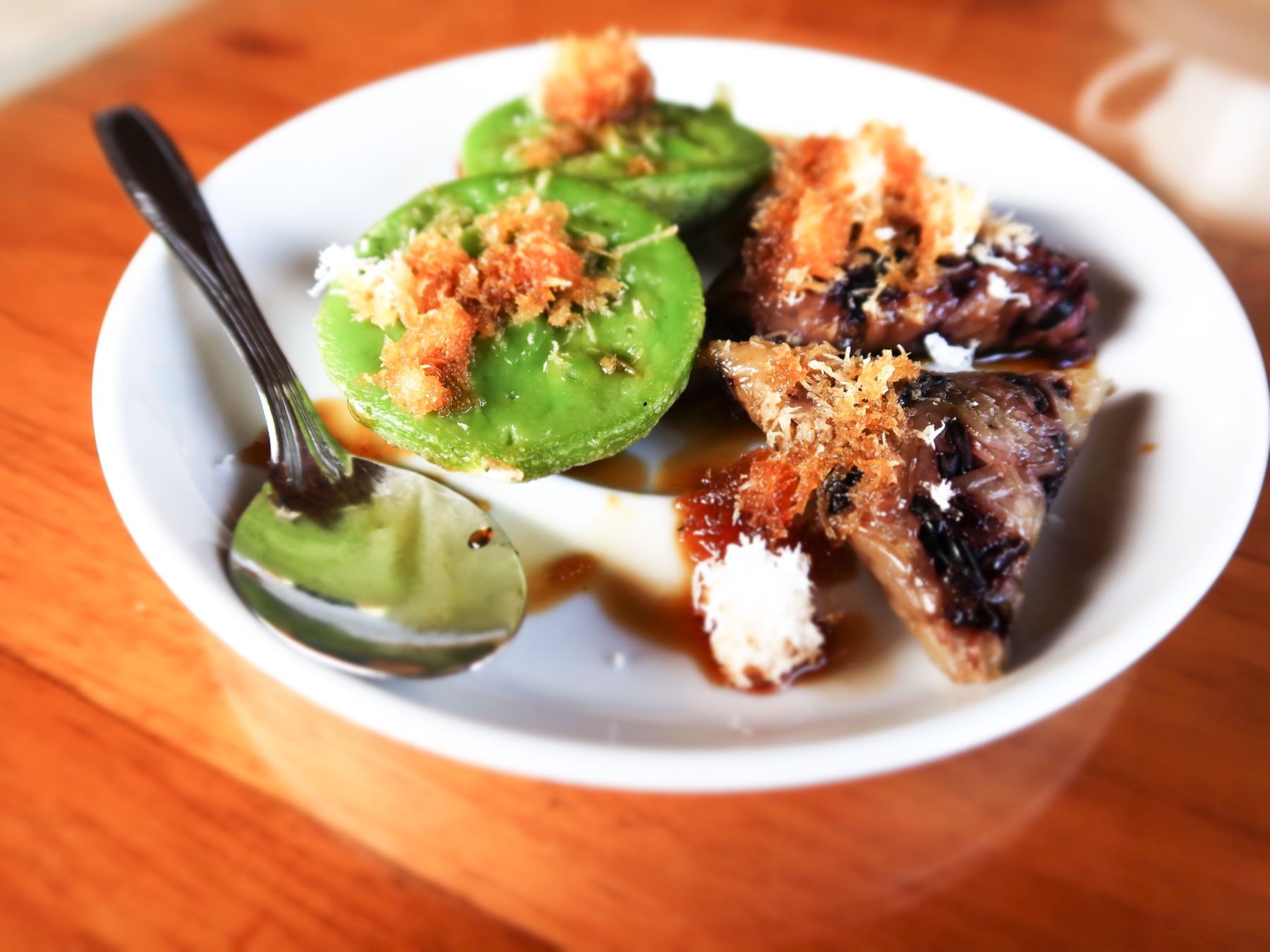 3. Nikmat Food Stalls
Warteg or food stalls seem to have become a "friend" for backpackers. At Warteg Nikmat, you can freely choose a variety of Javanese cuisine from the menu presented at the storefront. There are beef rendang, chicken liver, fritters, bacem tempeh, various fried foods, to various vegetables that is enjoyable for the tongue of local and foreign tourists. With the price of IDR 14,000, your stomach will be filled with healthy home-flavored food. So you can enjoy your backpacking vacation more. If you plan to visit Kuta Beach, Tegal Wangi Beach or Bali Bomb Monument, stop by Warteg Nikmat on Jln. Bakung Sari Gang Biduri No. 6A first.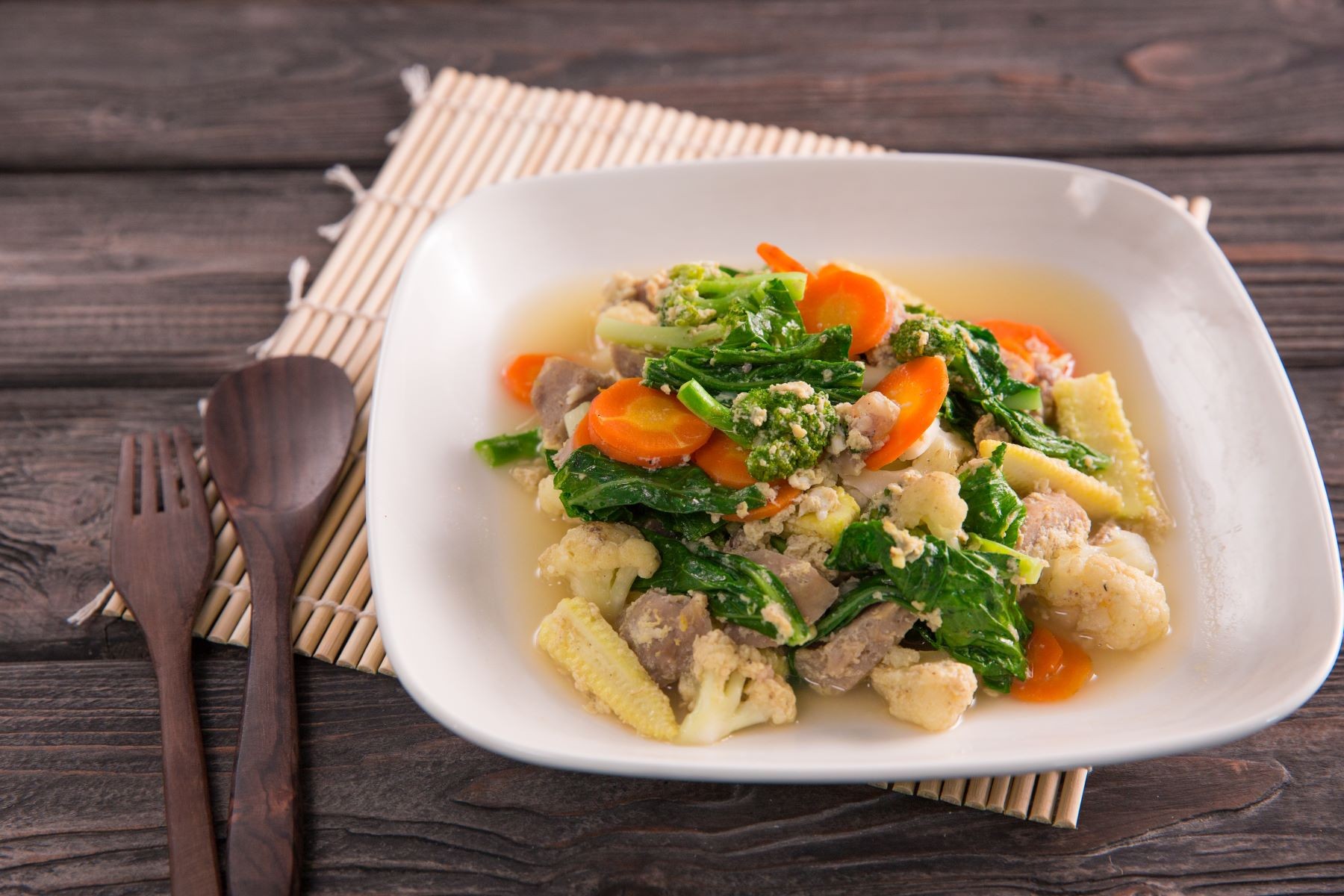 4. Warung Indonesia
Although selling Indonesian specialties, but this stall is also often visited by travelers from other countries. You can find various menu there: chicken fried rice, seafood fried rice, gado-gado, tofu-tempe, greens and fish, capcay, and chicken soup. The price ranges from IDR 15,000 to IDR 55,000, depending on the type of side dish you choose. Open from 08:00 Wita to 24:00 Wita, you can come there for breakfast, lunch, or dinner. This stall is located on Jln. Popies II Gang Ronta, Kuta, Badung. Its location is close to some tourist attractions such as Mangrove Forest, Segara Madu Beach, and Kelan Beach.