Studying Human Civilization At The Bali Museum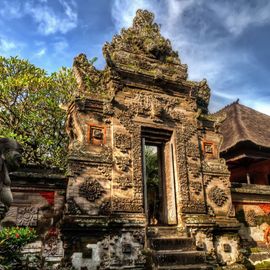 Click to enlarge image
Bali Museum, Jalan Mayor Wisnu, Dangin Puri, Denpasar City, Bali, Indonesia

(0361) 222680
Studying Human Civilization At The Bali Museum.
Bali always offers interesting options to visit. Both in the form of panoramas of nature, art, culture, culinary, to historical places. One of them is a museum in Denpasar, Bali Museum. Have you ever heard about the museum? If you haven't, let's check out the review below.
Bali Museum 
Bali doesn't only have an art gallery that contains artistic paintings. If you are in Denpasar, there is one place that can be recommended for you. Where you can have a fun vacation, also learn about the past civilizations at the same time.
The place is Bali Museum, which is located on Jl. Mayor Wisnu No.1, Dangin Puri, Denpasar. There are so many relics of the past the museum. You can even see the development of Bali from the past to the present. You will feel like going back to the past by observing the items from the megalithic era. You can find statues, clothes, and artifacts. 
At Bali Museum, there are three buildings: Tabanan, Buleleng, and Karangasem Building. The three buildings have different functions because each one of them is a place to store archaeological items. Such as inscriptions, porcelain statues, various kinds of weapons, pottery equipment, ceremonial equipment during his time, to art items. It also includes various paintings, shadow puppets, and various kinds of heirlooms. 
In the southern part of the building, you can find libraries, laboratories, rooms for annual exhibitions, and museum staff offices. Well, if you are interested, you can come in the morning or evening. The Bali Museum is open from 08:00 WITA until 15:00 WITA. The museum is open every day except Saturday and national holidays. 
This place is suitable for you to relax while in Denpasar. Because it does not need to need extra energy to walk around the museum. Once done, you can also buy souvenirs at a shop around the museum, or read some books in the library. Fun, isn't it?