Swimming In The Crystal Clear Water Of Tembeling
Swimming In The Crystal Clear Water Of Tembeling.
Tembeling is a best-kept secret of Nusa Penida. With its crystal clear natural water pool on the west side of the island, Tembeling provides a different kind of tourism. This natural pool is mainly filled by local kids who are playing and jumping happily into the pool. So when you plan to go there, don't forget to bring your swimsuit. The natural fresh water will definitely make you wanna jump!
To reach the pool, you can walk for 30 minutes or rent an ojek motorbike for 10 minutes. A motorbike return-trip cost about IDR 50,000 per person. Bear in mind that the road down is very steep. So, it would be better if you go with experienced motorbike drivers than drive on your own. From the motorbike stopping point, you'll see a stair going down towards the beach and natural point. You don't have the worry, because the stair is relatively easy and only take 5-minute walk. 
Standing on the one side of the pool will make you stunned by the beautiful water. The water is shining brightly because of the sun rays. Seeing this amazing view will make you want to jump into the water  immediately. Take off your shirt and feel the refreshing pool.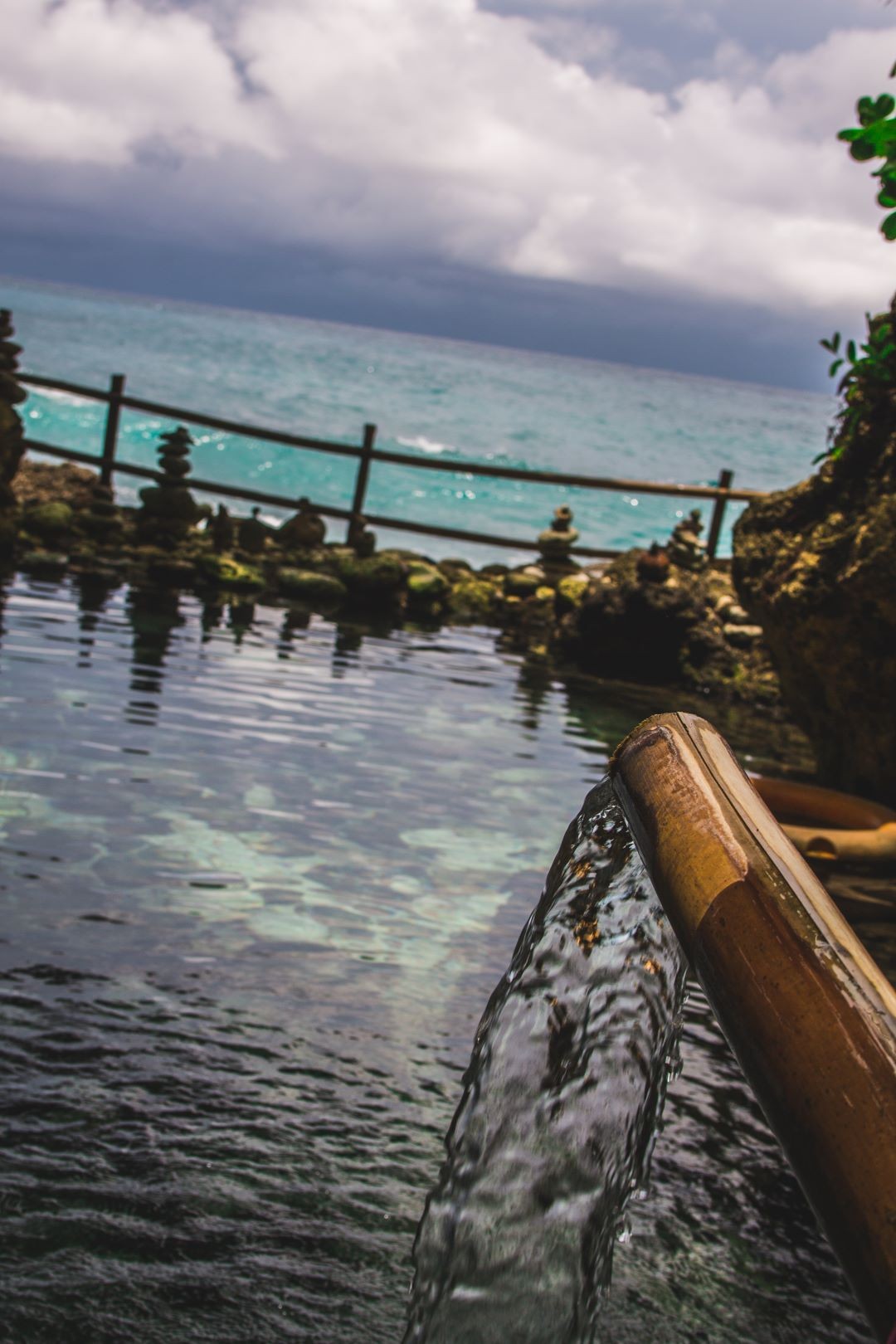 After swimming, you can take a 5-minute walk to the beach. This beach is the perfect place for you to rest and relax. You can't swim on the beach because the waves are very strong, plus there are so many rocks. Later, you can go back up to the top by walking for around 15 minutes to the motorbike stopping point.