Covid-19 Spread Out: Nunas Ica Peneduh Gumi Ceremony is Held by Bali Indigenous Village Residents
Covid-19 Spread Out: Nunas Ica Peneduh Gumi Ceremony is Held by Bali Indigenous Village Residents
Posted by: haniapriliani | Wednesday, 22 April 2020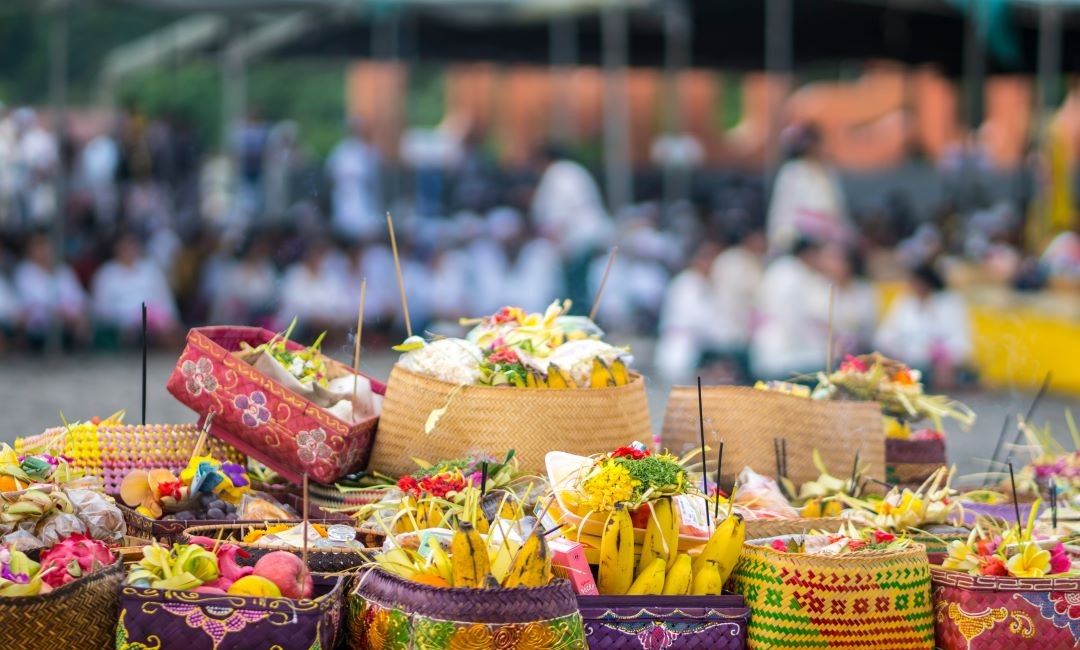 Nowadays, Corona Virus has spread widely in Bali island. Until Sunday April 19 2020, there are about 135 people who tested positive for Covid-19 disease in Bali. Based on this rapid spread, the Bungaya Indigenous Village in Karangasem then take a Nishkala way in order to fight the Covid-19. One of the is by holding Nunas Ica Peneduh Gumi Ceremony on Tilem Sasih Kedasa which falls today (4/22/2020).

According to the head of Bungaya Indigenous Village Sabha, Gede Krisna Adi Widana, the ceremony was carried our specifically for the Covid-19 outbreak. The ceremony was held with the purpose asking God to make the earth prosperous and people happy again. This ceremony begun at 08.00 AM.
To keep them safe, the Bungaya Indigenous Village's residents are advised to held the ceremony based on the instruction. First of all, the residents are asked to present banten rayunan or the offerings of white and yellow rice in small temple and also yard at their home. Then, serve the banten rayunan with its side dishes such as onion, ginger and salt that mixed with wine or brem and put it outside the house. Then after finish praying, the resident should drink, wash, and sprinkle holy water on their head three time to ask for salvation. Mr. Widana also suggest that prayers should still be held at the residents' house and they should remain at home unless there is an urgent needed.
Hopefully, by making this effort the current pandemic will end soon. And the whole community is given the strength to jointly face this test with sincerity and enthusiasm.