Penglipuran Village Festival: A Unique Annual Festival
Penglipuran Village Festival: A Unique Annual Festival
Posted by: nesia | Thursday, 19 December 2019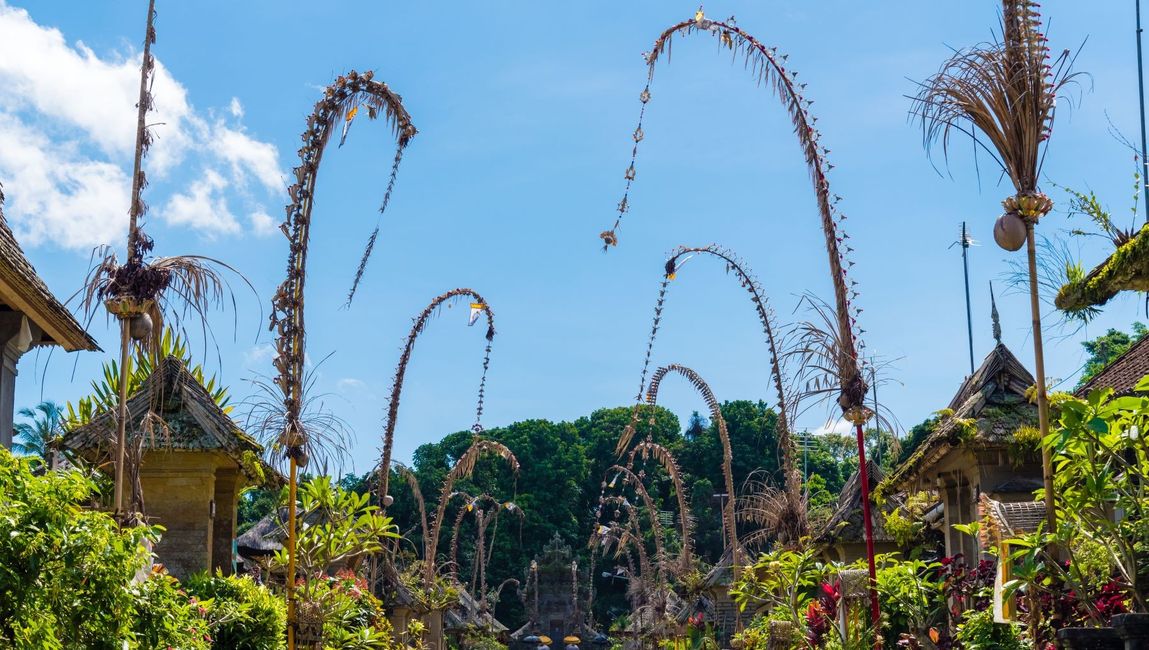 For those who don't have a year-end vacation plan, surely you can directly go to Bali! There are many things you can enjoy and learn. In addition to stunning natural attractions, the island of the Gods is also thick for its culture. One of the traditional villages in Bali which is famous and almost always crowded with visitors is the Traditional Village of Penglipuran. This unique village has a customary philosophy of life that has been passed down from generation to generation, namely Tri Hita Karana.
Thanks to this customary philosophy, Penglipuran Village became a clean and neat village. Yes, the villagers always maintain the cleanliness of their environment, in accordance with the Tri Hita Karana concept. So, the village that's located in Bangli Regency, has always been an attractive destination for tourists.
Penglipuran Village has received a number of awards for its cleanliness environment. Well, to enliven this Bali tourist village, there is an event that is held every December. It's called Penglipuran Village Festival (PVF). This event was supported by Kemenparekraf to improve the quality of tourism in Bangli Regency. Thus, tourist visits are also expected to increase.
This cultural festival is held by the community together with the Bangli Regency government. Since PVF is held in December, the series of events was also associated with welcoming the new year.
This year, the PVF was opened on Monday (9/12/2019). The opening ceremony was lively with a variety of performances. Among other things, the Traditional Clothes of Bali Tempo, Barong Ngelawang, the Cultural Arts Parade, and various competitions.
In addition to improving the quality of tourism and also tourist visits, the Penglipuran Village Festival is also expected to make the local community of the village more prosperous. The intended welfare of the community is not only temporary. But it must be sustainable so that this festival can become something that has economic value.
Organizing this festival has been proven to be able to increase tourist visits. For example in 2018, the tourists increased to 10,500 people. But this year, the target of visiting tourists is as many as 13,500 people, consisting of 2,700 foreign tourists and 10,800 local tourists.
The name Penglipuran Village comes from the word Pengeling and Pura, which means remembering the holy place. In this village, you can be satisfied with taking pictures, because each corner has its own beauty. Moreover, if you come to certain events, such as the Penglipuran Village Festival, or before holidays such as Galungan, you'll feel the festive atmosphere, unlike the usual days. The village will be full of decoration that'll increase the beauty of the village. So what are you waiting for? Let's plan your vacation in Penglipuran Village!