The Exquisite Canggu Beach
The Exquisite Canggu Beach
Posted by: fandihafidz | Wednesday, 27 June 2018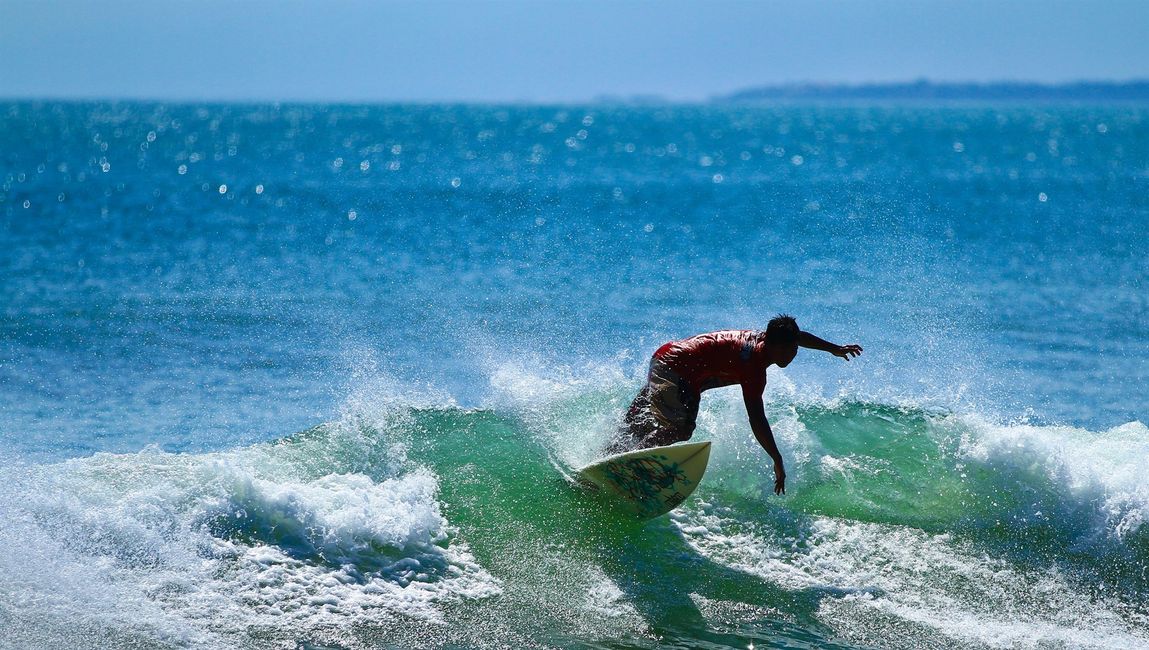 The name of Canggu beach, located at Canggu Village, North Kuta, Badung, is already widely known especially in the ears of domestic or international surfers because of its natural magnificence. Moreover, this black-sanded beach has ever been the venue of an international level event, Indonesia Surfing Championship (ISC). whose participants were local surfers and international ones. However, Canggu beach is not only for the wave challengers.
For those who do not plan on balancing on a surf board can also enjoy Canggu Beach. Running on the shoreline or just sitting on the sand while enjoying the view can be done freely. Other than beach, you can experience another attractions provided by this beach. Across the coast there are wide fresh rice fields, complete with the presence of birds flying over it. Of course, the scenery like this cannot always be obtained on other beaches in Bali or other areas.
What you can do here?
Horse riding on the shoreline; you can rent a horse to accompany your vacation at this Canggu beach.
Enjoy Culinary at the seaside; there are many places to eat, ranging from a simple food stall that offers Balinese typical menu and other Indonesian food to restaurant & café providing western food. The price is very relative, but you even can satisfy your stomach by spending starting from IDR 20,000.
Facilities and Accommodation
There are many places to stay such as hotels, villas, guest houses, and homestay which are located surrounding the Canggu beach. You can decide where you want to stay adjusted with your preference of comfort and budget. There are also many Cafés and Restaurants located near this Canggu beach. Do not worry of getting hungry here.
Route and Location to Canggu Beach Bali
From Denpasar City Bali, take the road to Jalan Pulau Seram - Jalan Teuku Umar. Then, take Jalan Diponegoro - Jalan Gn. Agung - Jalan Gunung Sanghyang - Jalan Raya Canggu to Jalan Pantai Batu Bolong in North Kuta. After that, follow Jalan Pantai Batu Bolong to your destination Canggu Beach in Canggu village, North Kuta, Badung Regency, Bali.