5 Places For Self-Cleansing Based On The Balinese Traditions
5 Places For Self-Cleansing Based On The Balinese Traditions.
Bali, a beautiful island thick with tradition and culture. By vacationing in Bali, you will definitely feel the colorful traditions. The most common tradition you usually find on this island is large trees covered in black and white cloth. In some places, you will also find canang sari as offerings for the Gods. Therefore, Bali is called "the Island of the Gods", because it's the island where the gods and goddesses, the creators of the universe, live. While the traditional rituals that can be followed by tourists is melukat. This Hindu religious tradition is known as a self-cleansing ritual.
For the self-cleaning ritual, holy water us needed. The water is obtained from a spring. Some temples have springs that are considered sacred. So, where are the places for melukat that is accessible to the public? Check out 5 recommendations for self-cleaning based on the Balinese tradition below.
1. Campuhan Windhu Segara Temple
This temple is located not far from Padanggalak Beach, Denpasar. Just before entering the beach sand area, you will find a typical Balinese temple building with a signboard. At certain moments, such as Hari Raya and Purnama, the Campuhan Windhu Segara Temple will be visited by many tourists who want to self-cleanse. Said some people who perform the melukat ritual, your mind will be clearer and you will feel more confident after bathing with the holy water. The visitors from various regions make this temple a place of worship. Not only Hindus who believe in rituals of purification, but even visitors from abroad also participate in the tradition of melukat in this place.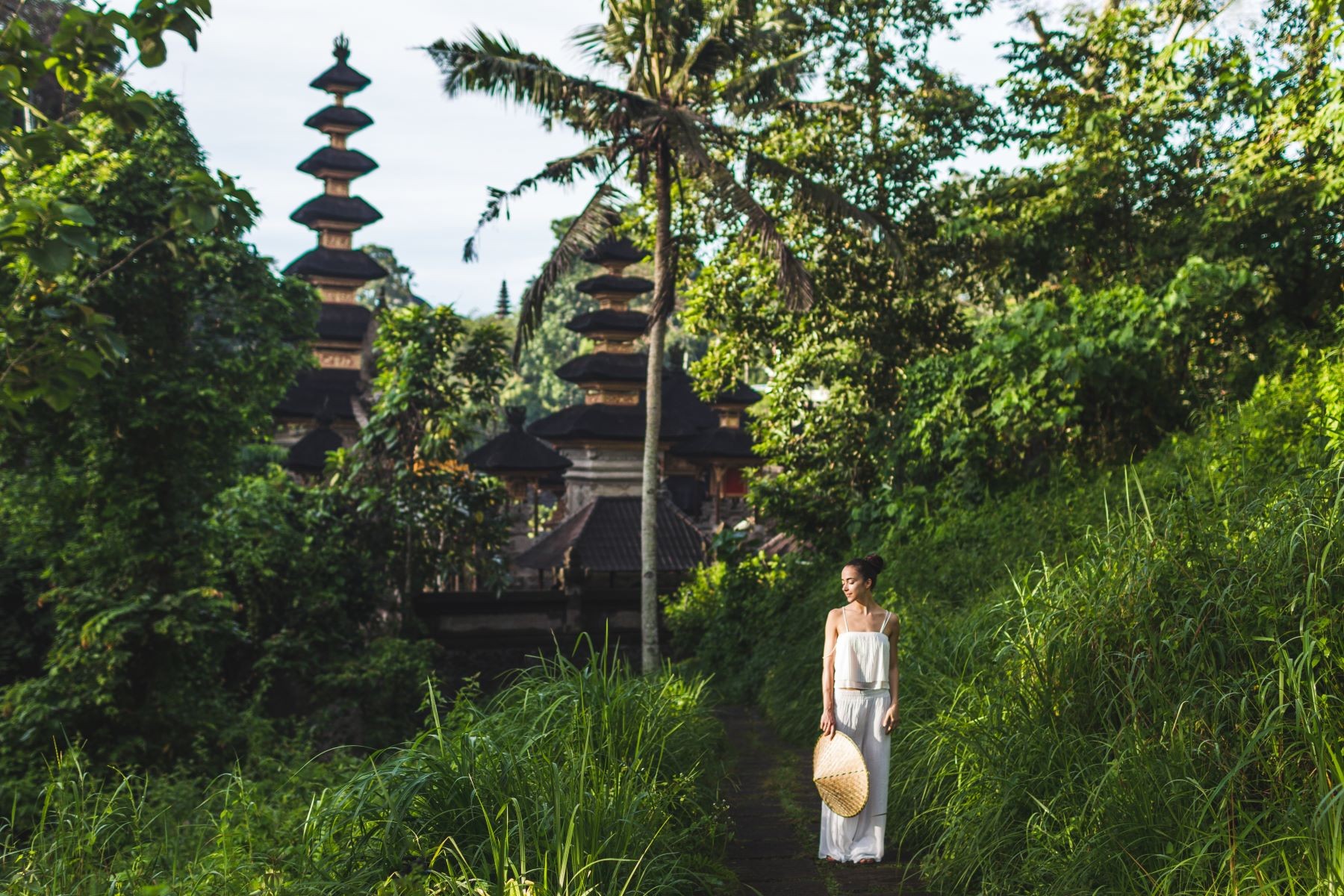 2. Taman Mumbul Sangeh Temple
Taman Mumbul Sangeh Temple is located in Sangeh Village, Badung Regency. In the southern part, stands a large temple called Ulun Mumbul Temple. In front of the temple, there is a medium-sized fish pond. While in the north of the temple, there are eleven showers that flow from a very large holy water pool. Around this pool, there are various lush green trees. The pool is the place to perform the melukat ritual by washing our body in each shower. The first shower will be Pancoran Dewi Gangga, then headed for the next one, Dewi Saraswati, and the last will be Pancoran Dewa Shiva.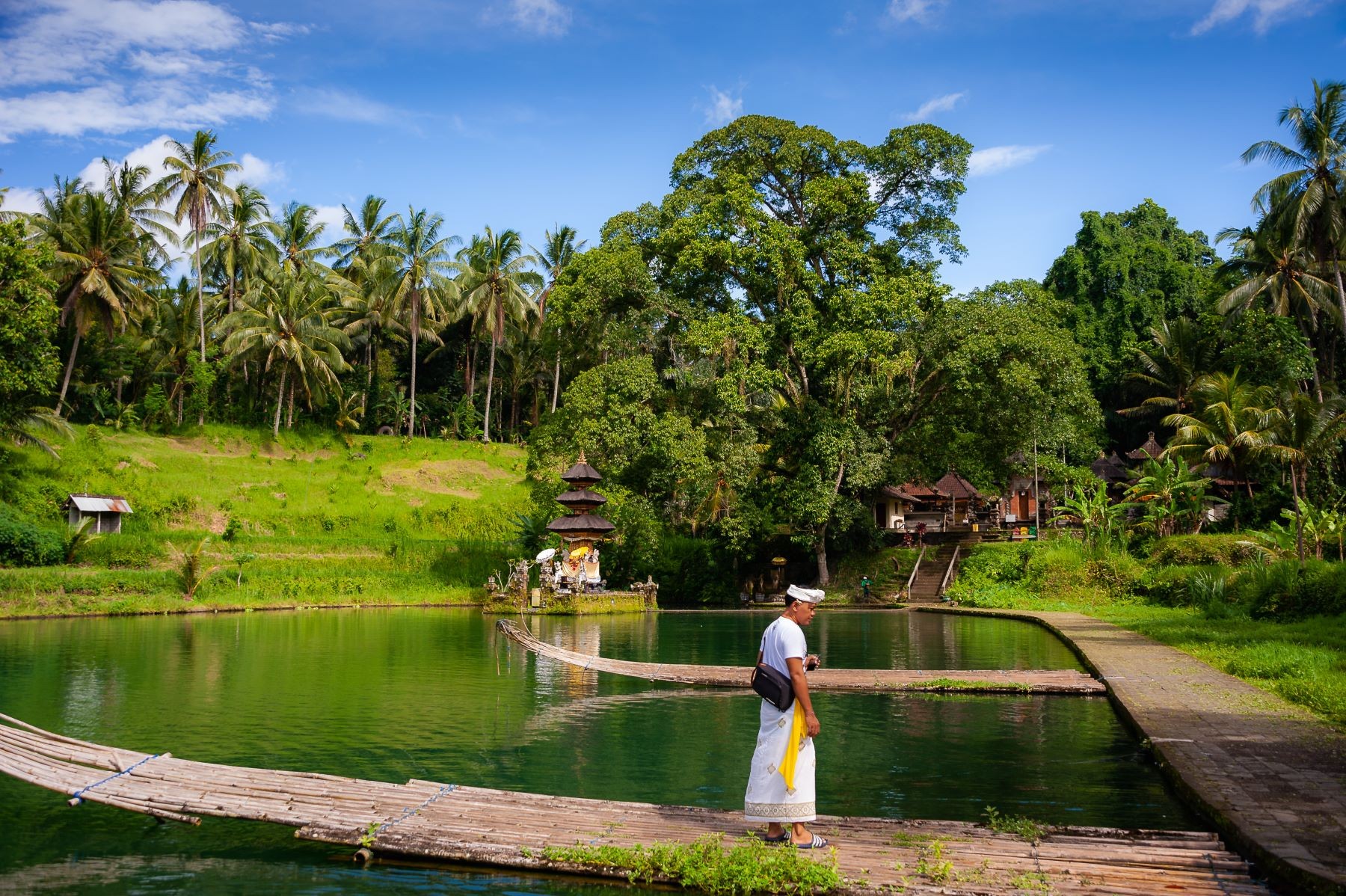 3. Goa Giri Putri Temple
In this cave, stands a sacred temple named Goa Giri Putri temple. This temple is one of the places to perform the melukat ritual for Hindus of Bali and various other areas. To enter the temple, you need extra energy. Although the starting point looks kinda hard, confidence will bring visitors into the sacred temple of Goa Giri Putri. After entering the temple, you will see how magnificent is the natural stalactites and stalagmites. Not to mention the warm and dim atmosphere that will accompany every visitor who comes to pray.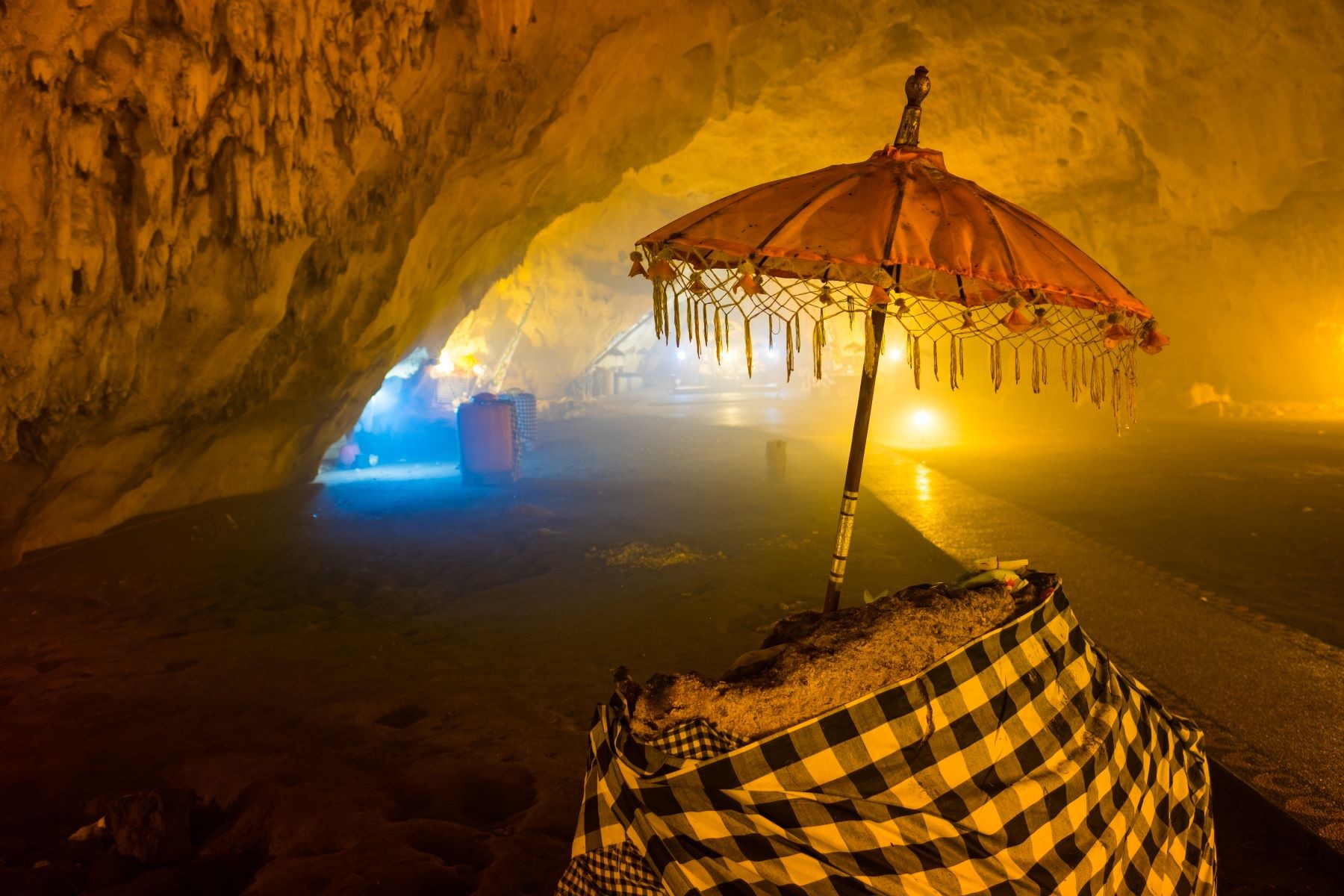 4. Pura Dalem Pingit Sebatu
Pura Dalem Pingit Sebatu is low altitude waterfall that drains clear water from springs. It is located in Sebatu Village, Tegallalang, Gianyar. It is very easy to find the location. Bypassing through the rice fields towards the north you will arrive at this holy place.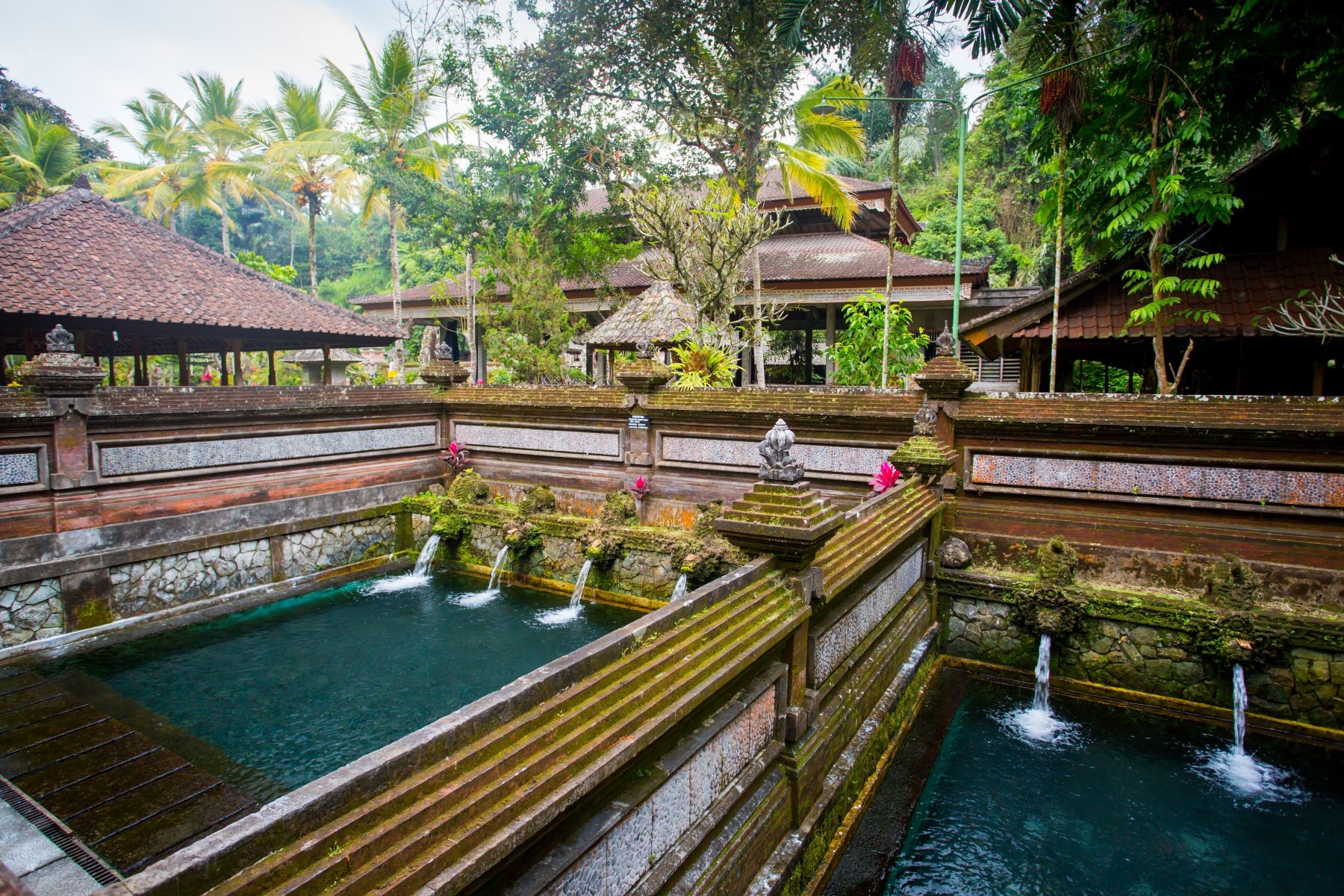 5. Tirta Empul Temple
Unlike the Taman Mumbul Sangeh Temple which has eleven showers. In Tirta Empul Temple, there are 14 water showers that flow from a pond. Water is a medium to purify ourselves, in order to get clarity of heart and peace of mind. Although this temple is a sacred place for Hindus, Pura Tirta Empul is open to the public regardless of cultural and religious backgrounds. However, visitors who want to follow the melukat ritual must follow special rules that are applied to every holy place in Bali.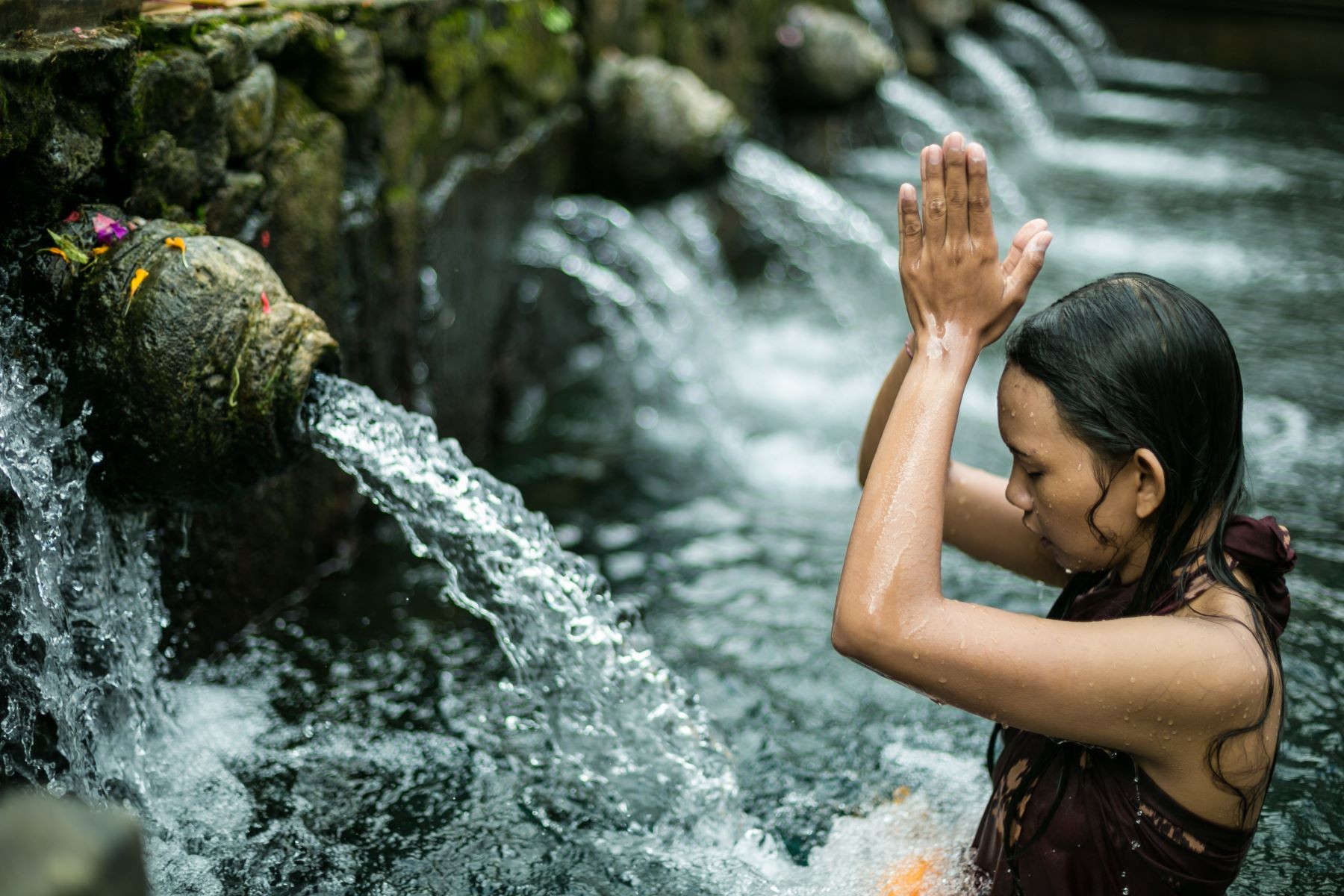 Women on period and children who still have their baby teeth are prohibited to perform this ritual. Also, some temples provide special clothes for this ritual. But, it would be better if you wear polite clothes in addition to show your good intentions. So, be sure to respect every tradition and rules wherever you are.