Eat Delicious Seafood In Lebih Beachside
Eat Delicious Seafood In Lebih Beachside.
Which tourist attractions in Gianyar do you know? Maybe the area that first appeared in your head is Ubud. Not wrong indeed. Because in fact, many come to Ubud to look for a mental and physical balance. But what you have to know, Gianyar is not only Ubud. There are still other tourist attractions that can be used as holiday references.
Lebih Beach
Maybe some of you don't know that Gianyar has a beach. Try walking to Jl. By Pass Ida Bagus Mantra. You will find beaches with spectacular waves there. It's called More Beach. The beach sand is not white like the beaches that are visited by many tourists in Badung or Klungkung.
But try to observe the color of this sand when the sun hits. Reflection of sunlight will make the sand shinier. Although it can't be used as a place to sunbathe, it doesn't matter. Because you can taste delicious seafood here. It could be another alternative for seafood cuisine besides Jimbaran.
The seafood sold here is very fresh and is undoubtedly delicious. Because the dish served will be caught directly from the fishermen around. You can even see a lot of fishing boats around the beach because the livelihoods of the people around Lebih Beach are looking for fish.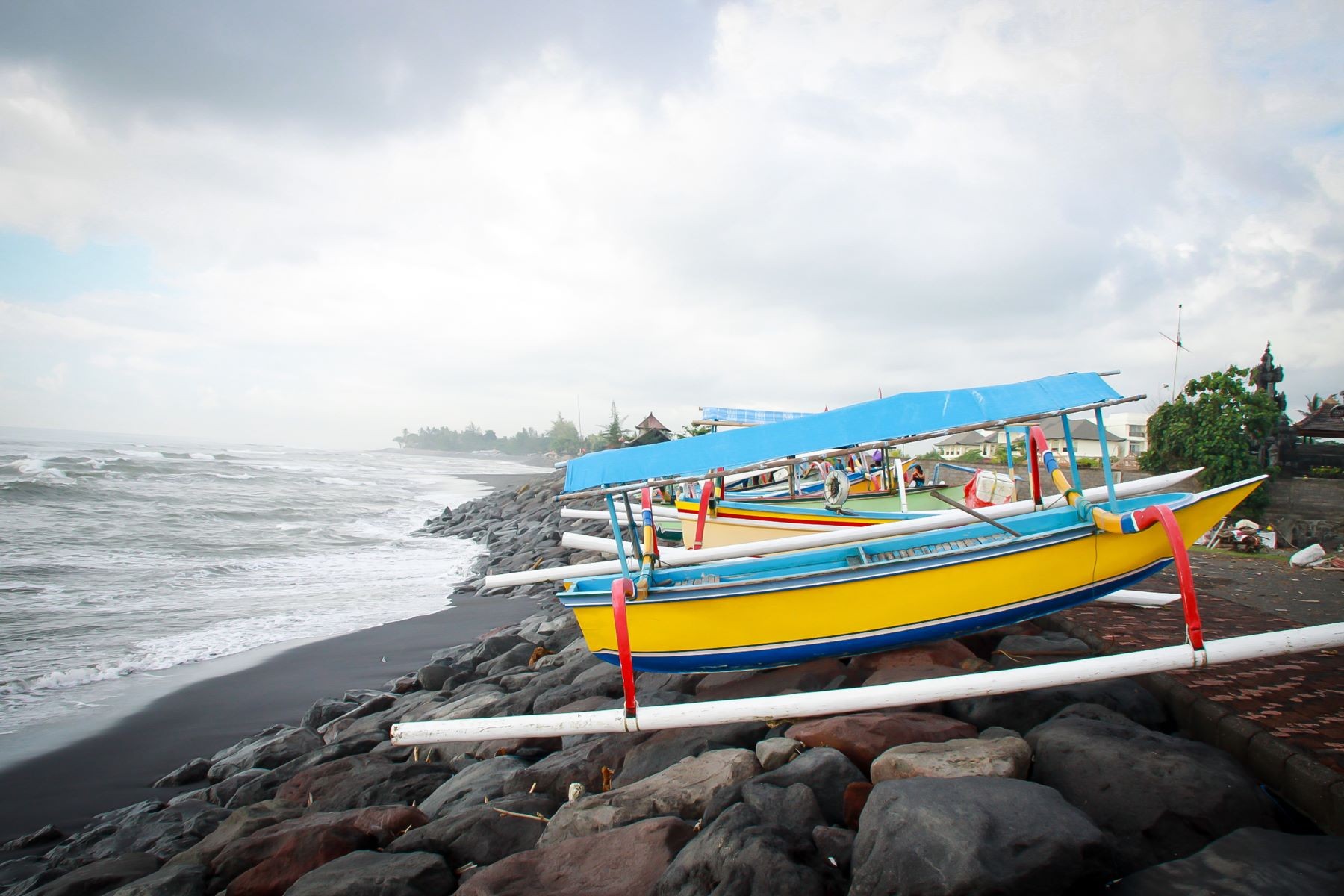 If you want to visit, the location is very strategic from downtown Gianyar. Only 10 minutes. So you can still see the beauty of the green area in Ubud and the air of Pantai Lebih. For those of you who have seafood allergies, there are other activities that you can do at Lebih Beach. Fishing around the beach, or maybe surfing.
Well, if you come right on the feast of Hindus, there will be an unusual view. Because More Beaches are also often used for religious ceremonies. Melasti and Ngangruk Melana ceremonies are often held here. At times like this, too many tourists are present to see the procession.
So don't forget to go to Lebih Beach if you are in Gianyar. Who knows you can get very cheap seafood prices. Try approaching the fisherman. Joining them can be a new experience for you too. You can even be invited to play in the middle of the sea with their boat for free.