Simple Packing Tips For A Week In Bali
Simple Packing Tips For A Week In Bali.
Packing is one of the most important things you have to do before traveling. For most people, packing is often seen as a difficult and complicated thing because they don't understand the tips and tricks. Well, here's a simple packing recommendation for those of you who plan a week vacation in Bali.
1. Create a List of Default Goods 
Making a list of luggage is a starting point that you must do before packing. The goal is to ensure that all your vacation needs aren't left behind. Write everything in full and in detail on a piece of paper, or type it on a cellphone to make it more flexible. After that, group the luggage, so it is easier to organize in a suitcase or backpack.
2. Choosing Small Items 
You don't need to carry large items, but instead, try to bring smaller sized items. For example, like toiletries, just bring a small bottle or sachet. Usually, almost every inn in Bali has provided toiletries.
3. Bring Enough clothes 
Don't bring too much, but be sure it's enough. Don't bring thick clothes, because the weather in Bali tends to be hot almost all of the time. So, bring clothes that easily absorb your sweat. In addition, there are many Laundry Coin businesses in Bali. You can use these clothes washing service and in a matter of hours, your clothes will be clean again. It's easy, right?
4. Rolling Clothes 
Third, roll up your clothes. This way, you can lighten your luggage and load more items. Such as t-shirts, casual pants, and clothing with materials that are not easily wrinkled, it should be tightly rolled up to save space. However, for clothes that are easily wrinkled like a shirt, you just need to fold it neatly and place it on a pile of rolled-up clothes.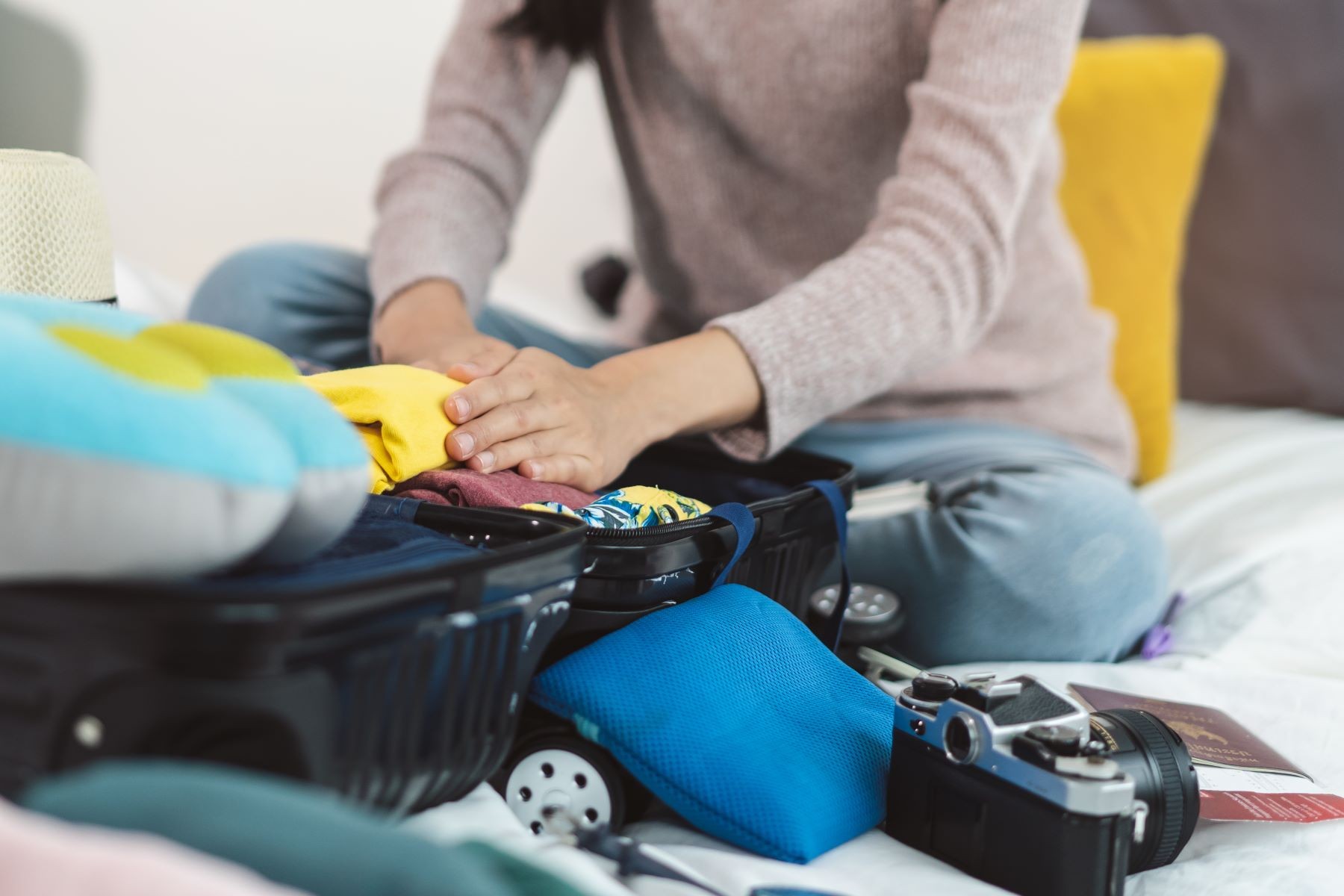 5. Prepare a Travel Pouch 
Travel pouches need to be prepared to separate small items. So you can save more space. You need to prepare some travel pouch to store small items such as underwear, makeup tools, chargers, or toiletries.
6. Utilizing Empty Space in Suitcases 
Look for empty space in the suitcase, for example between stacks of clothes to slip small items like belts, travel pouches, and sandals. You can utilize the free space in your suitcase or bag in a smart way.