Indonesia's Best Bungee Jumping Sites Existing Only in Bali!
Indonesia's Best Bungee Jumping Sites Existing Only in Bali!
Posted by: fandihafidz | Wednesday, 11 July 2018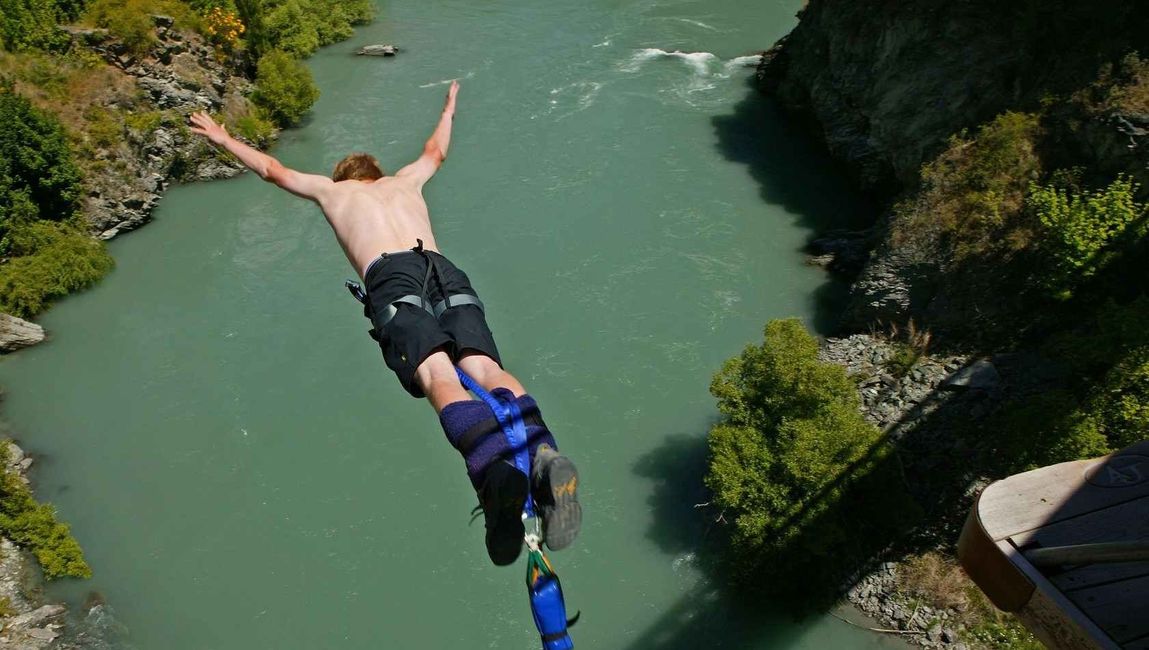 Bali has become one of the favorite tourism places from time to time. There are lots of things that you can do besides visiting its popular tourism destinations. One of the activity is, rushing your adrenalin by trying bungee jumping. With the enchanting nature of Bali, this extreme activity will turn out to be fun and exciting since you can also enjoy Bali's environment as well. Here are some recommended places for you to visit if you want to try bungee jumping in Bali.
1. Pura Puseh Seminyak
First place is around Pura Puseh, Seminyak, Bali. This is the most famous bungee jumping places in Indonesia. You don't have to worry about its safety since all the facilities in this site are already based on international standards. Besides, the view that is served from above the height is extremely amazing. Some of the foreign and local tourist deliberately come here only for trying the bungee jumping here. The price offered are around IDR 850.000 and IDR 1.700.000. So what are you waiting for?
2. Blangsinga Village
Another famous bungee jumping site in Bali is in Blangsinga Village. Here, you can try bungee jumping from a waterfall. Blangsinga Village is located in Blahbatuh District, Gianyar, Bali. The height of the bungee jumping arena is around 50 meters. Compared to other bungee jumping sites, here you will feel your adrenaline rush since you will see the surrounding landscape that full of rocks. The price for bungee jumping here is changeable, based on the season.
3. Arjuna Seminyak
Arjuna Seminyak is the oldest bungee jumping site in Bali. This site is built by the bungee jumping athlete from New Zealand, A J Hackett on 2010. He had started building the bungee jumping franchise around the 1990s. At least you will feel the pride on yourself by trying this extreme sport here since it is owned by a popular figure. For a single bungee jumping, you need to pay around IDR 990.000 and IDR 1.850.000 for tandem bungee jumping.
So, that are the series of bungee jumping locations that you can try while in Bali. Although it requires you to spend more, the experience you feel is worth the money. Maybe, you can try to save some before the holiday begins, if you really intend to try this extreme sport. Not only that, but mental preparation is also needed. So, later on, you won't be too surprised when you need to jump from a high place.