A Series of Ceremonies During the Kuningan Holiday in Bali
A Series of Ceremonies During the Kuningan Holiday in Bali
Posted by: nesia | Thursday, 01 August 2019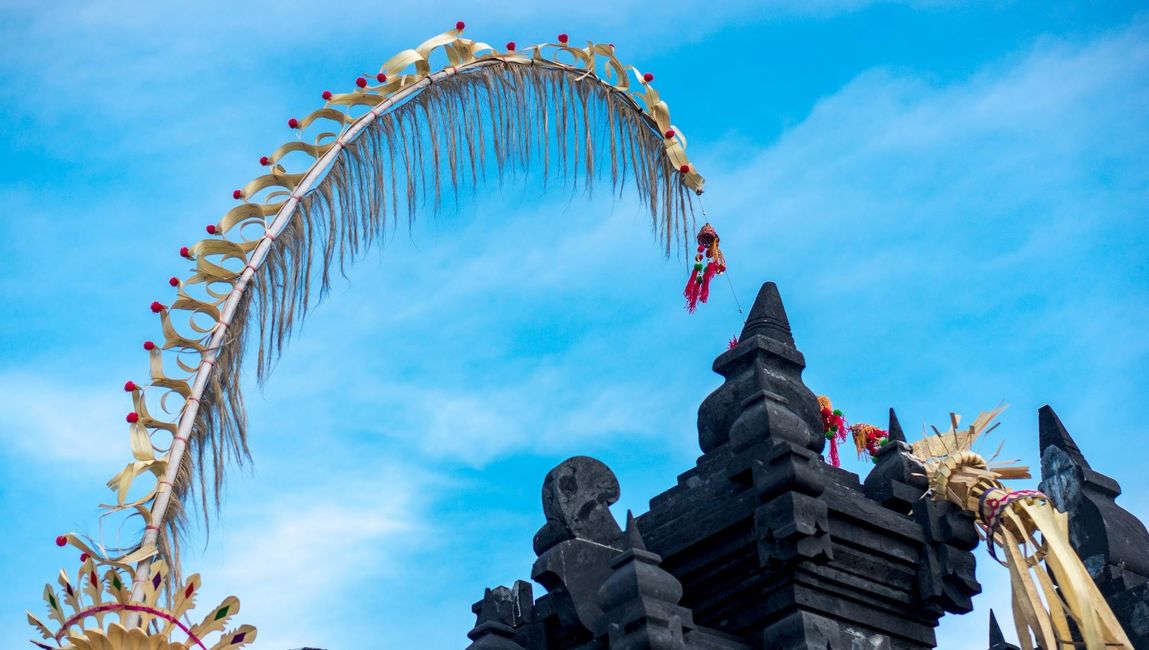 The Kuningan Day is held ten days after Galungan, which is Saturday, August 3, 2019. Kuningan comes from the kauningan word which means it has reached a higher spiritual level. Kuningan Day is also considered a celebration of victory over adharma. Evil or adharma is defeated by the peace of mind, supplies of goodness that are sufficient and united with the wheel of life. There are several ceremonies a day and after the Kuningan Day. Well, if you are in Bali in the near future, maybe you can learn a series of Kuningan ceremonies.
The day before Tumpek Kuningan was referred to as the Penampahan Kuningan Day which fell on Friday Wage Wuku Kuningan. Although there is no mention of what ceremony should take place, on that day it is good to worship to avoid bad thoughts. Later, the offerings will be prepared after the worship day before Tumpek Kuningan. Arranging offerings is not done beyond midday.
According to lontar Sundarigama, after midnight to midday, Sang Hyang Widi blessed the world. After the sun begins to lean toward the West, the energy possessed by the universe will decrease. The times when the sun begins to fall are called bajeg surya or pralina. At this time the sun begins to return to the horizon.
After carrying out the Tumpek Kuningan ceremony, Hindus in Bali have different traditions. In some areas, there is the Ngelawang Barong Bangkung tradition, one of which is in Gianyar. In Kesiman Village, Denpasar, Tradisi Ngerebong was conducted eight days after Kuningan. Whereas in Tabanan, there is a Mesuryak Tradition for ten days after celebrating the Feast of Kuningan.
This tradition was held from generation to generation until today. You will find various traditions and ceremonies if you are in Bali, especially during Galungan and Kuningan holidays.