4 Recommended Places To Celebrate New Year's Eve In Bali
4 Recommended Places To Celebrate New Year's Eve In Bali.
New year is around the corner. Many people think that this moment has to be celebrated in various ways. Some of them have a party all night, while the other prefer to go to a place of worship to give thanks. What about you? Do you have plans to celebrate the new year with your loved ones? If you don't, Bali could be a reference to the right place to celebrate New Year's Eve.

1. Coastal Areas in Bali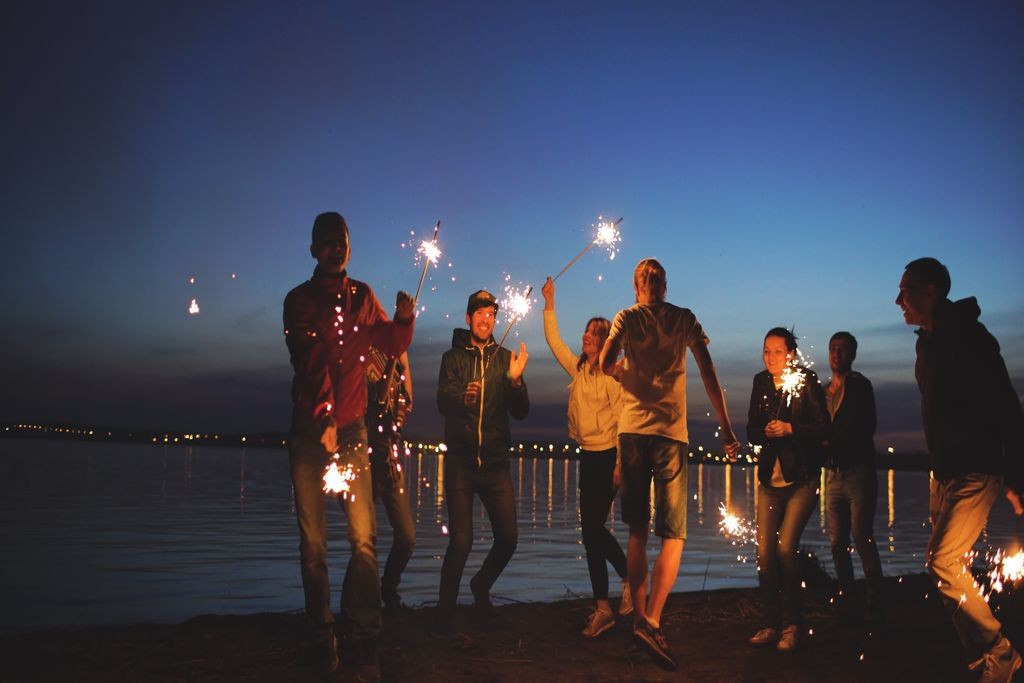 The beach is one of the most popular destinations for visitors to celebrate the New Year's Eve in Bali. The beach areas which are always crowded on New Year's Eve are Kuta Beach and Sanur Beach. Every year, the number of visitors is increasing. In these beaches, new years are usually celebrated by holding a lively fireworks party. Sometimes, music and cultural festivals are also held, also masked parties, with Kecak dance and Baleganjur music accompaniment.

2. Seminyak area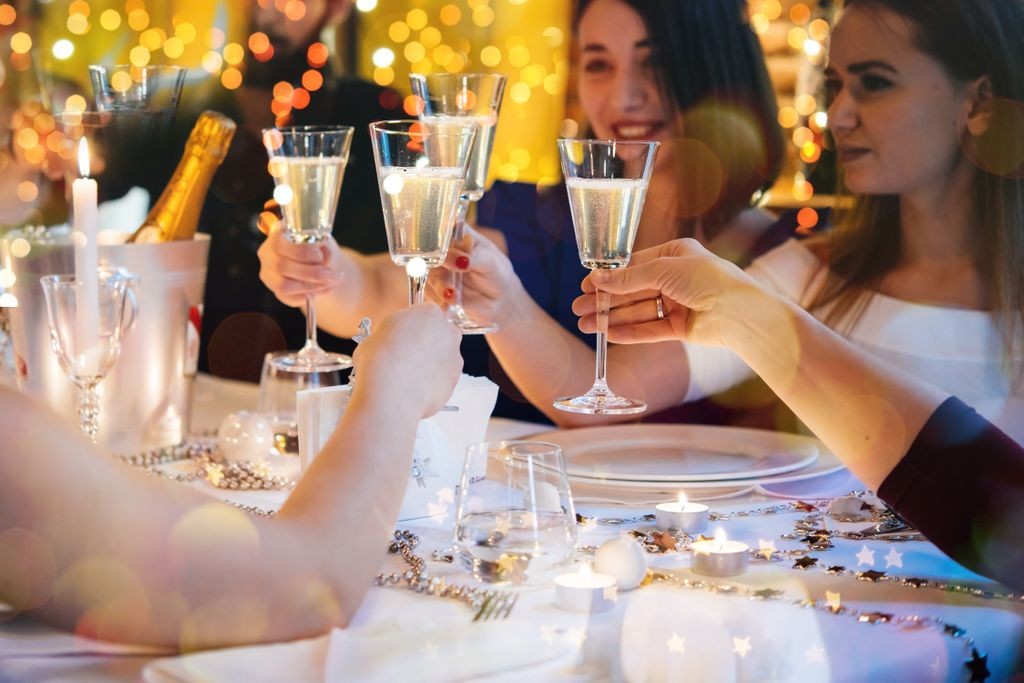 If you want your new year's party theme to be more private with festive and sparkling nuances, then come to the Seminyak area. There are many night clubs lined up along this road. Usually, at the end of the year, a number of nightspots ranging from luxurious to exclusive, throw special parties to welcome the new year. The areas most often used as a place to celebrate the New Year's Eve party include, Ku.De.Ta, Hu'r Bar, Double Six, Mbargo Club and Potato Head. Interestingly, the average night club offers stunning beach views with swimming pools on each side of the bar. The Seminyak area is dominated by foreign tourists. You have to prepare extra funds if you want to spend new year's eve at one of the beach clubs or other entertainment venues in the Seminyak area.

3. Jimbaran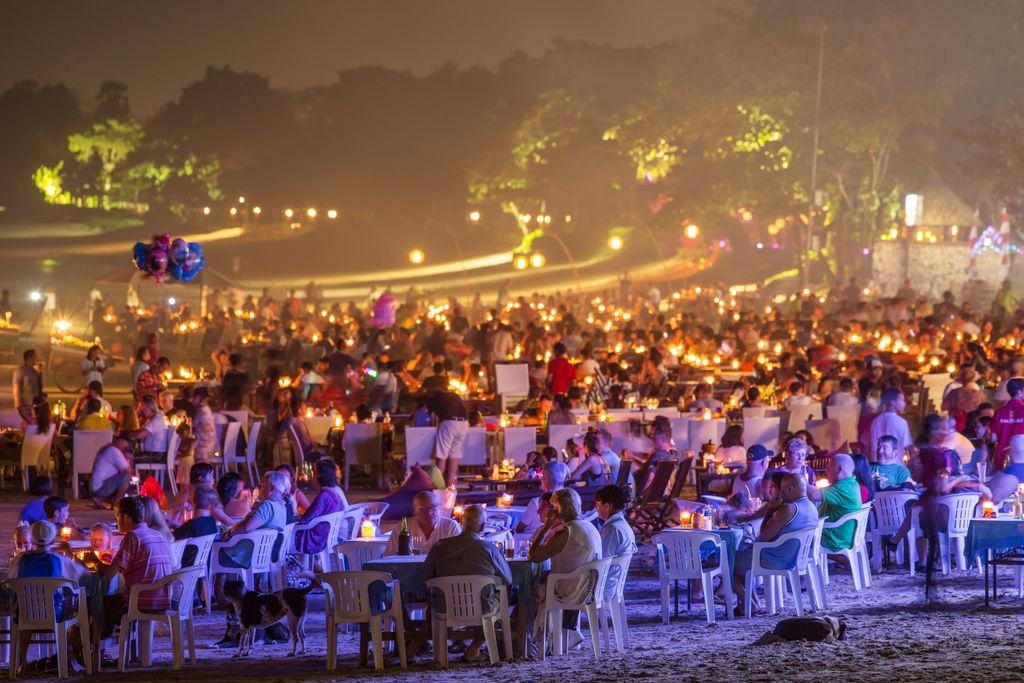 For seafood lovers, Jimbaran Beach is the most targeted place to visit. Along this beach, there are many restaurants that serve fresh and delicious seafood with Balinese specialties. This restaurant is open until midnight. So, for those of you who want to spend new year's eve while eating seafood and seeing fireworks decorating the night sky, make a reservation at one of the restaurants in Jimbaran Beach.

4. Ubud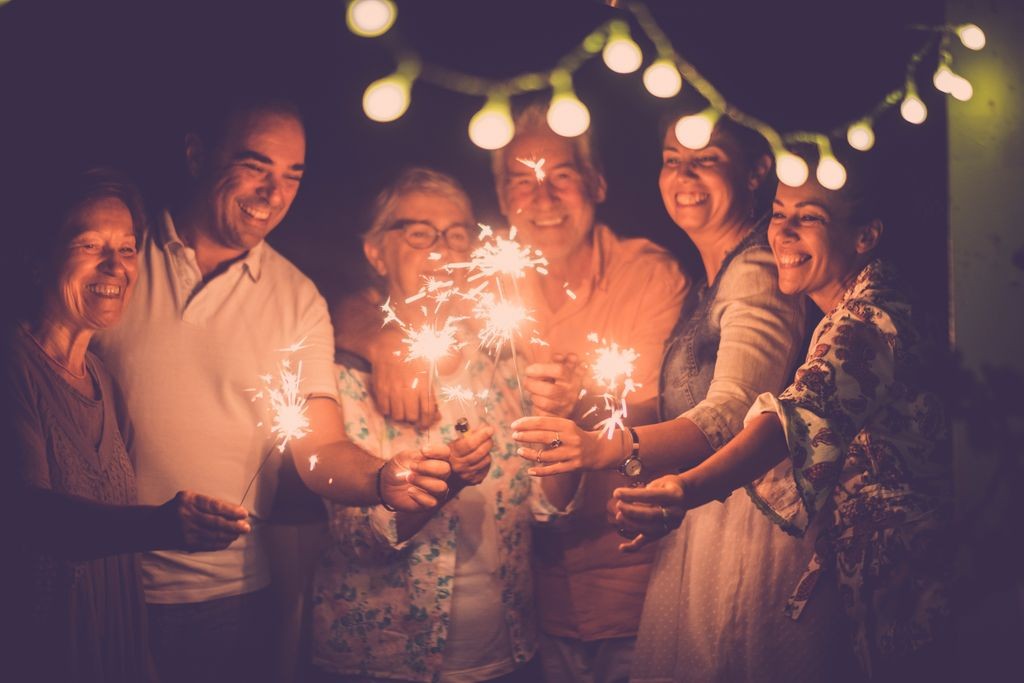 If you prefer the feel of a calmer New Year celebration, away from the hustle and bustle, or a more intimate atmosphere with family or friends, then come to Ubud. You can choose to stay at one of the inns with rice field views. While waiting for the seconds of the new year, you can burn a barbecue at the inn with your family, throw a small fireworks party, meditate, or maybe watch a movie. If you want other entertainment, you can come to the cafes. Usually there will be live acoustic performances by local artists.

Keep in mind, the tourist attractions above will be very densely visited by people at the end of the year. If you have determined the location, then you'd better come since the afternoon to avoid traffic jams. In addition, wear comfortable clothes. No need to use excess jewelry and carry valuables. Most importantly, provide more budget, because the food prices and other facilities tend to be more expensive than usual seasons.