5 Paragliding Areas In Bali, Nice Holiday Activities That Release Your Adrenaline
5 Paragliding Areas In Bali, Nice Holiday Activities That Release Your Adrenaline .
On vacation to Bali, there are lots of activities that can be done. Including one activity that release your adrenaline but is carried out safely and according to procedures, namely paragliding. Even though it is included in the sport, there are many paragliding facilities in Bali. Interested in trying out this adrenaline-challenging holiday activity? Come on, follow the guide where you can do it while on the Island of the Gods.

Tanjung Benoa
You may be familiar with the tourist attractions of Tanjung Benoa which is one of the one stop destinations in South Kuta, Badung. In this tourist spot, you can enjoy various holiday facilities, such as water sports, turtle breeding, to see the waves crashing on the beach while enjoying coconut ice.

For paragliding, in Tanjung Benoa, you can pull it using a jet ski. At an altitude of tens of meters, you can see the beauty of white sandy beaches and towering green hills.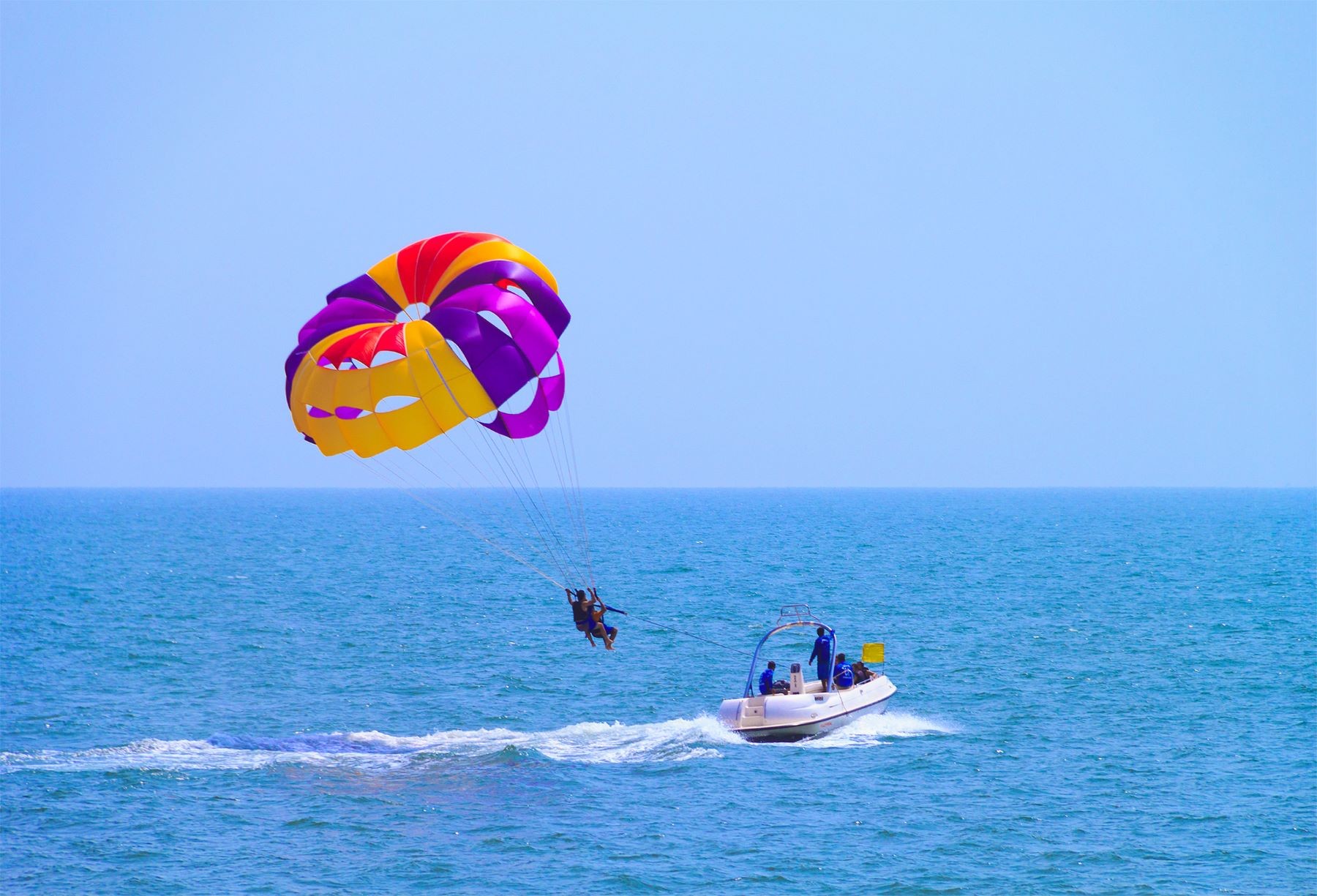 Pandawa Beach
Only 34 minutes away from Tanjung Benoa, paragliding can also be done on Pandawa Beach. This beach is in the southern part of Bali Island, where paragliding has international standards. This means being accompanied by an experienced instructor and using equipment that complies with safety procedures.

Nyang-Nyang Beach
Nyang-Nyang Beach is still in line with the previous paragliding location, Pandawa Beach. Located in South Kuta, Badung Regency, this beach is also a surfing spot. Because this beach still doesn't have many food and drink selling facilities, you need to bring your own supplies when stopping at this beautiful beach.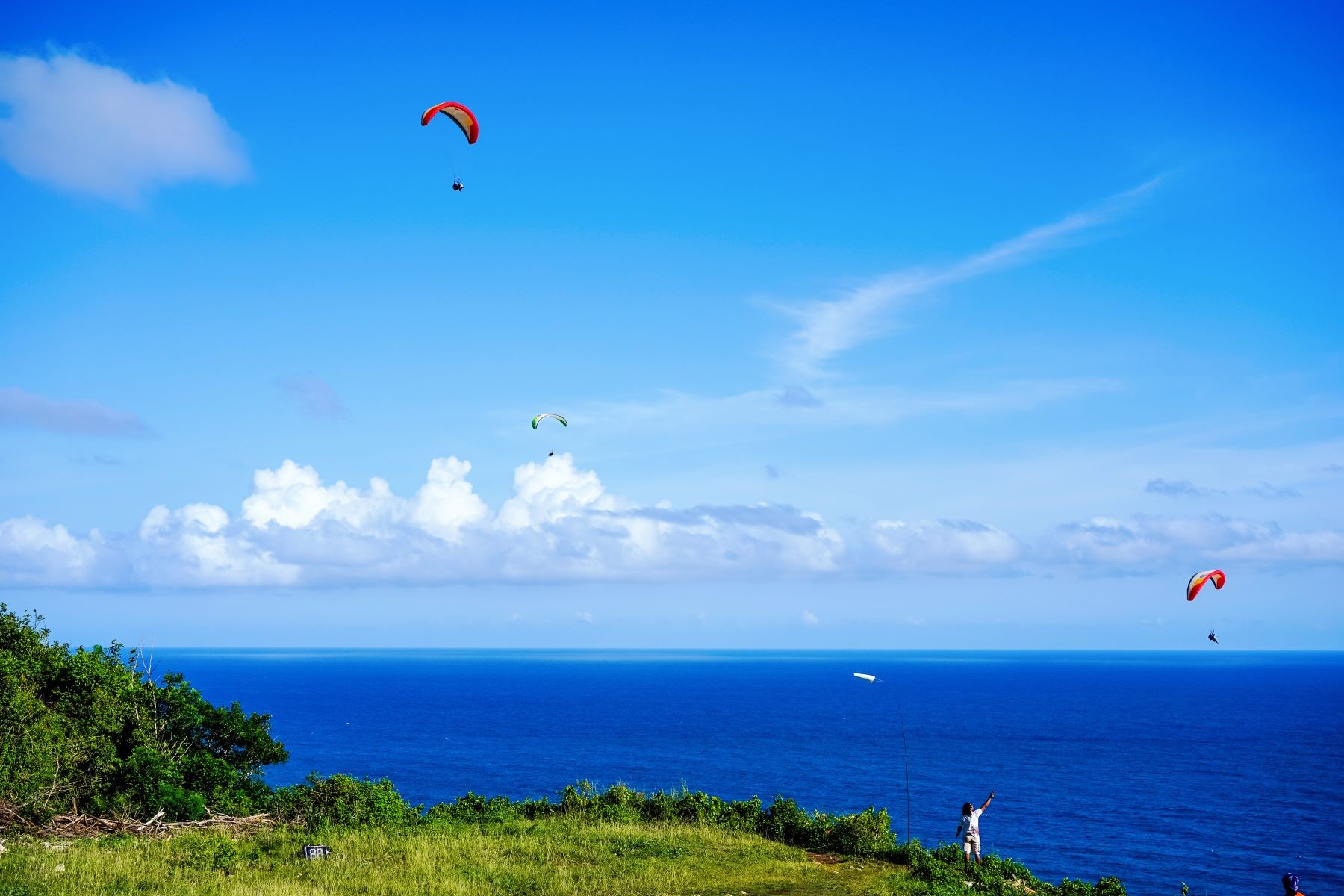 Timbis Hill
Still in the South Kuta area, Badung, paragliding can be done on Timbis Hill. You will see the expanse of sea and beach when you start with paragliding. This spot is located at an altitude of 110 meters above sea level with consistent winds.

Taman Harmoni
Harmony Park is in Asah Hill. This hill is popular as a destination decorated with a beautiful horizon of green trees. Asah Hill is precisely located in the village of Bugbug, Karangasem, which can be a paragliding location that challenges adrenaline. From here, you can see the rolling waves on the east coast of Bali.

Those are the five areas that can be a place to enjoy holiday activities that trigger adrenaline, by paragliding. The price for enjoying this activity varies, depending on the location and tourists. On average for domestic tourists, the price range is IDR 500,000 – IDR 720,000. As for foreign tourists, the price is around IDR 1,000,000.
It is important to understand, in Bali there are sacred places that are meaningful to the local community. For this reason, when vacationing in Bali, you should respect the rules and maintain local cultural values.