5 Travel Destinations For A Day Vacation In Tampaksiring
5 Travel Destinations For A Day Vacation In Tampaksiring.
Vacationing is a fun activity. Especially if you are vacationing in an area that has a variety of destinations. Bali is the right destination for a vacation. In various corners, you will find the charm and culture of high value. If you are on vacation in Bali, you can choose an area to visit for a day, such as in Tampaksiring District. So, where is the destination for a day in Tampaksiring? Here are 5 recommended places!
1. Apis Carana Park
Apis Carana Park is a park on the slope of a hill. Because the terrain is uneven, various garden ornaments create a variety of atmosphere. There is a gazebo for shelter or a place to relax with family and relatives. There is also a place for camping as well as camping equipment rental services. Well, if you want to be accompanied by a cup of coffee and snacks, there is also a simple restaurant in the garden area.
The garden is decorated with celosia flowers and other ornamental plants. Solid match red, yellow, and green colors also beautify the atmosphere. Plus, there is a circular woven wood that can be a selfie photo. In Apis Carana Park there is also a very long bamboo bridge leading to the end of the hill. Underneath, there is lush greenery. Have you ever heard of stone balancing art? One corner of Taman Apis Carana also has this natural art. You can take pictures there from the gazebo so that the artwork appears in the photo frame.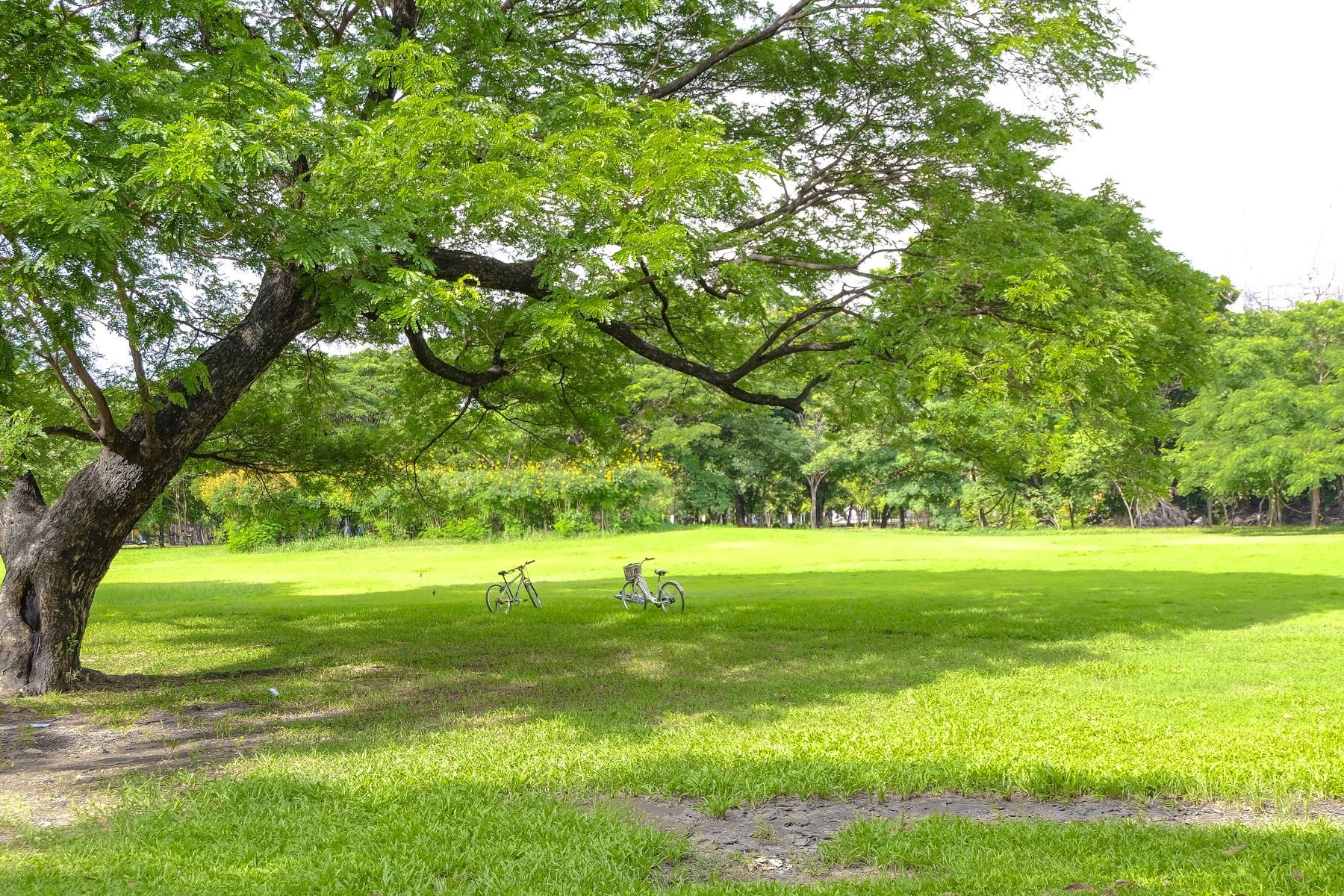 2. Tampaksiring Traditional Market
Tampaksiring Traditional Market is right in front of Puri Agung Tampaksiring. As the saying goes, once paddles two to three islands are exceeded. This area can be a one-stop destination. Besides being able to see buying and selling activities in the market as well as shopping for basic necessities to souvenirs, you can see historical relics in the form of Bentar Temple which stands inside Puri Agung. To enjoy the legacy of Raja Tampaksiring, visitors must wear traditional or sarong clothing. You can rent at the ticket seller's place or to local residents around the entrance gate.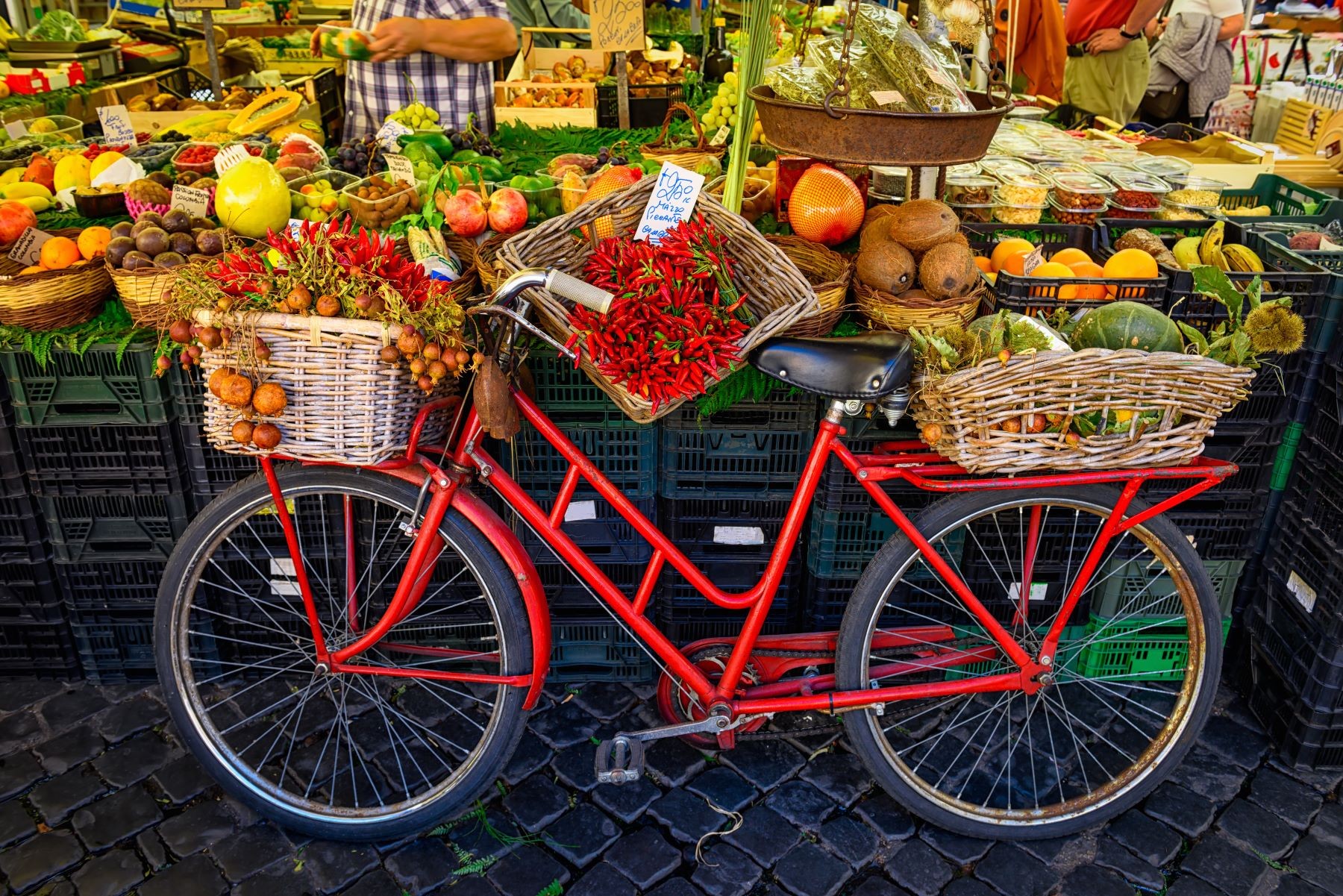 3. Subak Pulagan
Subak Pulagan is located upstream of Tukad Pekerisan Tampaksiring. Subak is an irrigation organization for rice fields and other agricultural lands. This irrigation system has been recognized as a World Cultural Heritage by UNESCO. Now, while the Subak Pulagan itself has been formed since the Warmadewa Dynasty or the range of the 10th and 11th centuries.
Subak Pulagan received a supply of springs from Tirta Empul. That means, after enjoying the beautiful scenery while enjoying Balinese dishes, visitors can continue the journey to Tirta Empul Temple.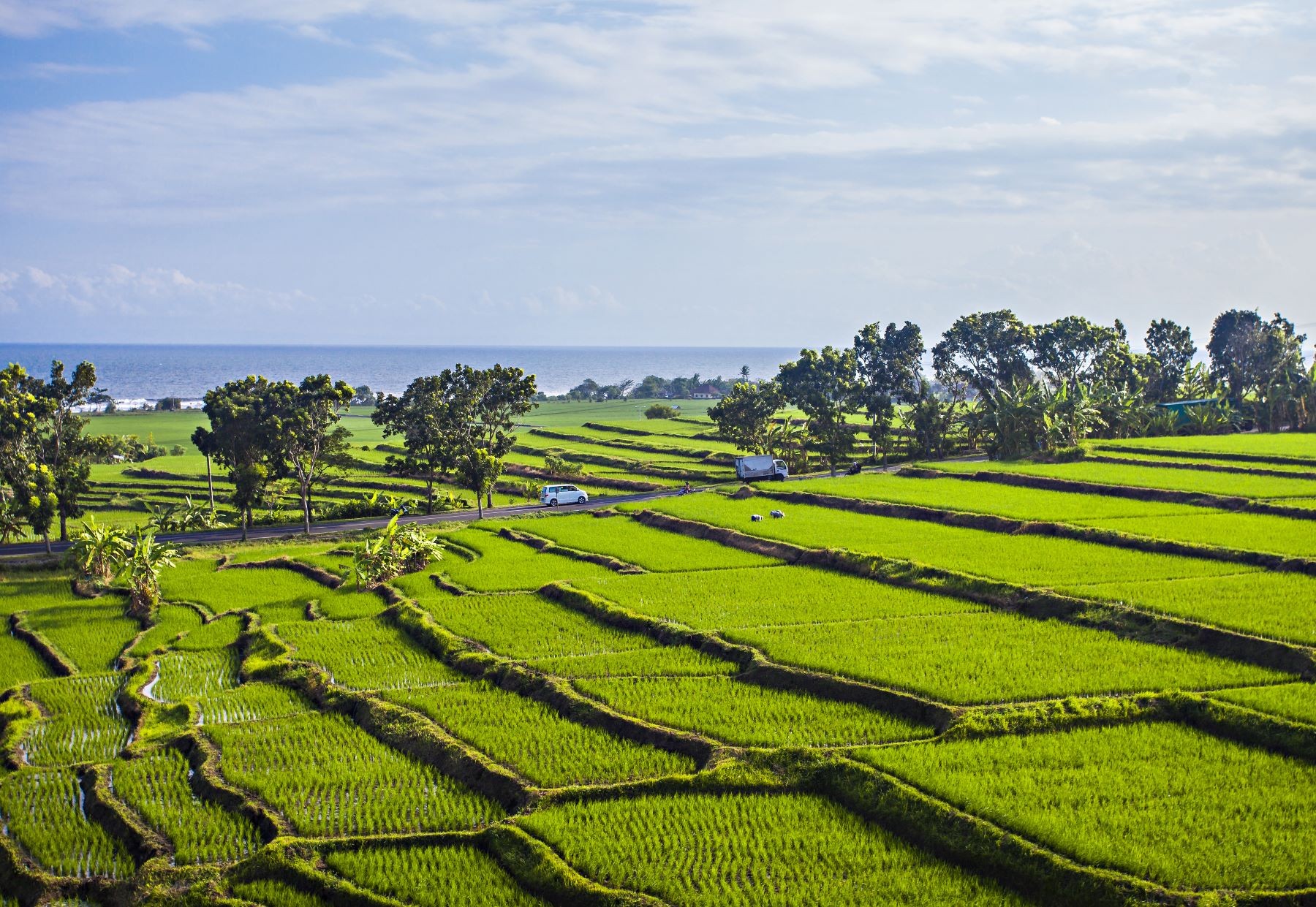 4. Tirta Empul Temple
In Tirta Empul Temple there are eleven holy water showers. The water is considered as sacred as the Ganga river water in India. This temple is a place to purify oneself or in the Balinese tradition known as Melukat. Not only purifying the body, but holy water in Pura Tirta Empul can also purify the soul.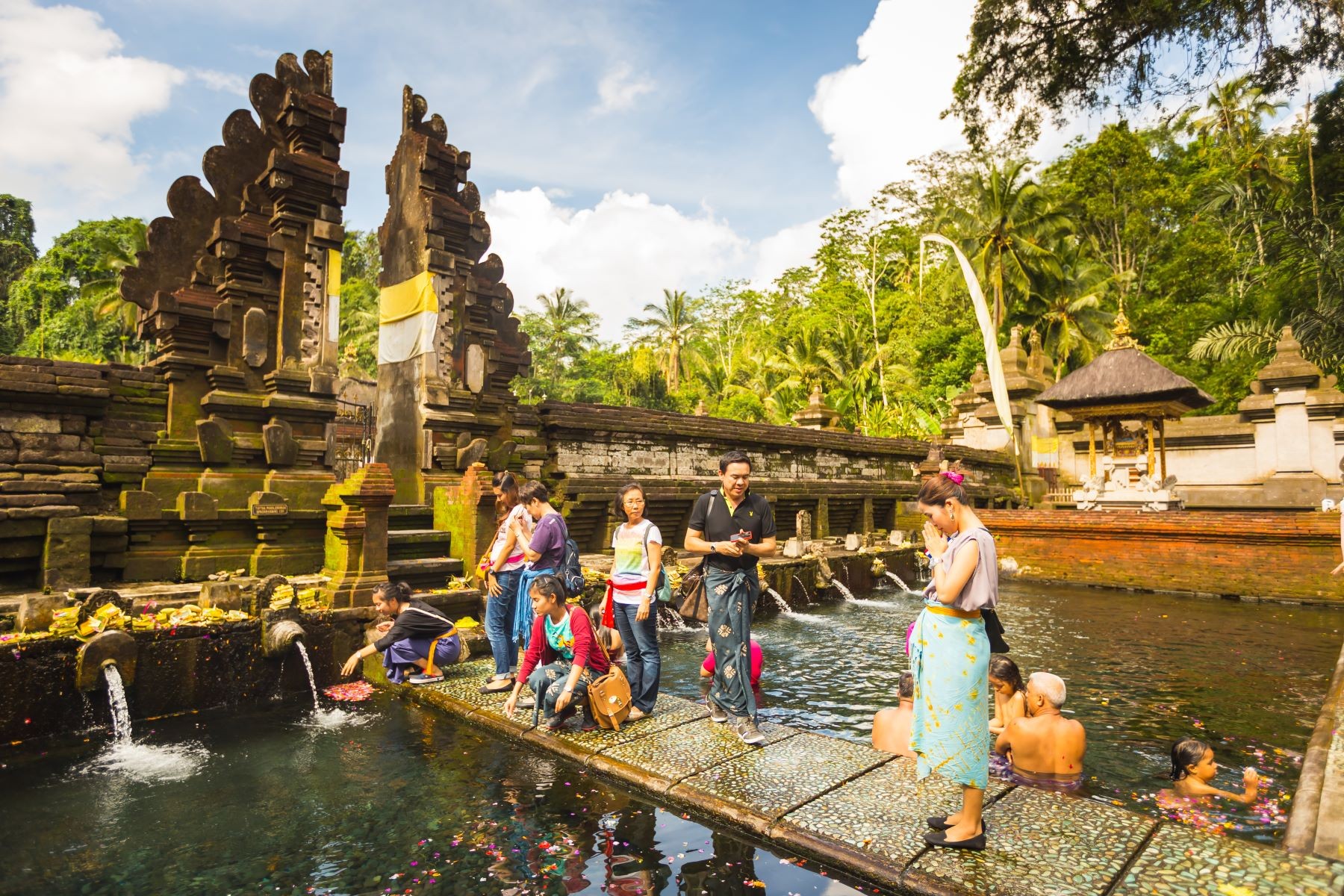 5. Tampaksiring Palace
The last destination to visit is a state site. Tampaksiring Palace was built after Indonesia's independence at the initiative of President Sukarno. In this tourist spot, the air feels cool. Green plants and ornamental plants look well maintained. The building style was initiated by an architect named R.M. Soedarsono. The land area of 1,200 square meters is uneven, so buildings are built according to the contours of the land. There is a building on a small hill as a resting place. From Tirta Empul Temple you can also capture the view of Tampaksiring Palace.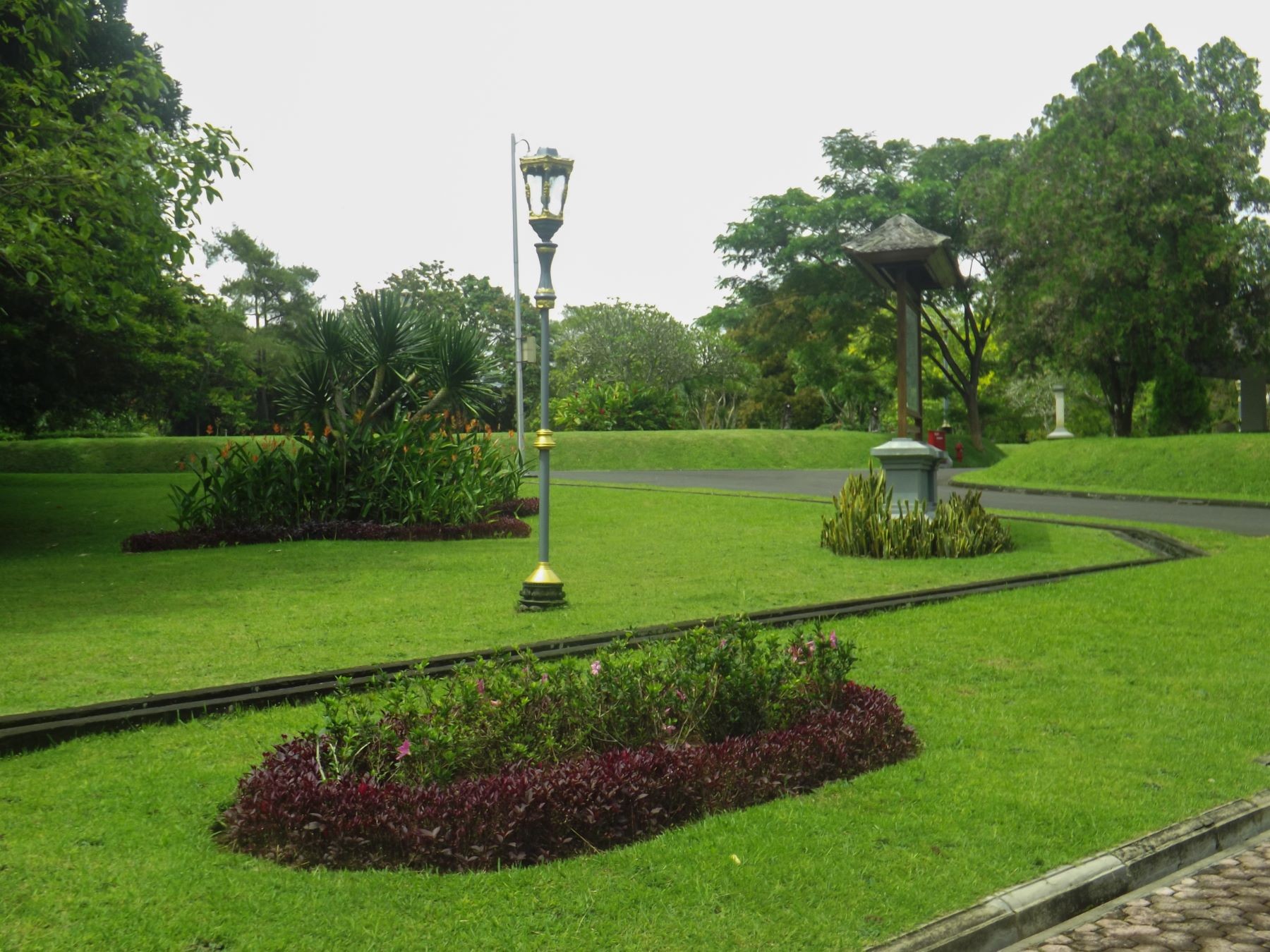 Interested in visiting an area with various accents of different tourist attractions? Let's plan your vacation and determine the best destination on the island of Bali.