7 Must-Visit Beaches In South Bali
7 Must-Visit Beaches In South Bali.
The South Bali region is famous for its stunning coastline. Many foreign and local tourists deliberately took their time to visit Bali and see first hand the beauty of the beaches in southern Bali. If you are looking for the best beaches to visit during your vacation, no need to be confused. We have a list of must-visit beaches in South Bali, especially for you.
1. Pandawa Beach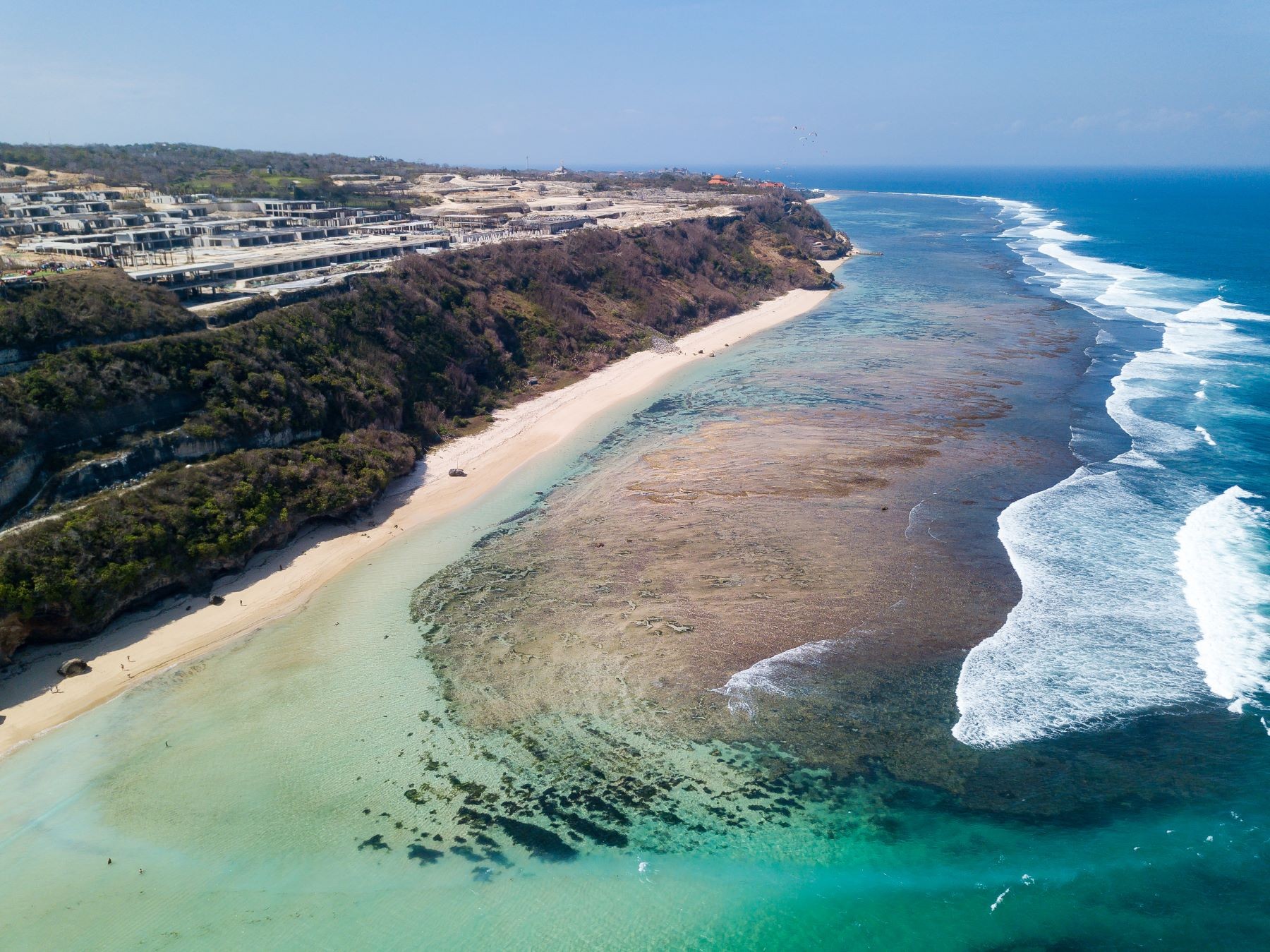 This beach offers an exotic view of the blue sea, and also highlights the creativity of the local people. Along the road towards the beach, you will find statues of Pandava figures in the story of the Mahabharata, carved on a towering limestone cliff wall. You can stop by for a moment to take pictures before continuing your journey. Pandawa Beach is perfect for bathing and swimming because the waves tend to be calm. So it is safe for adults to children. No need to bring food supplies because the beach facilities are quite complete. Just bring some dry clothes to change after swimming. You need about 1.5 hours drive from Badung and a 1-hour drive from Denpasar. It's best to start your trip in the morning, so you can spend a lot of time on this beach.
2. Padang-Padang Beach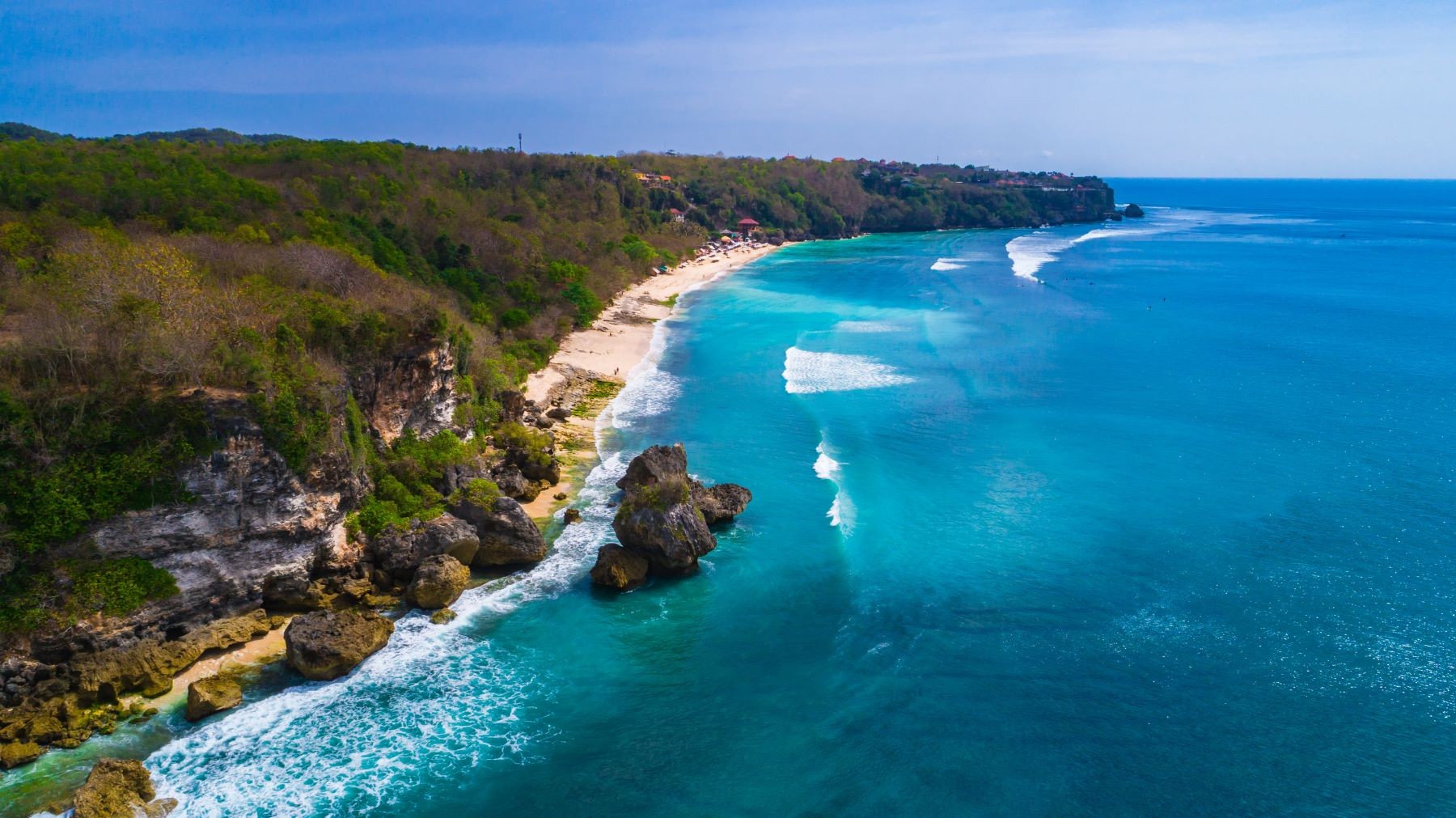 Padang-Padang Beach is often visited by surfers because the waves are quite large with strong underwater currents. Many professional surfers come to conquer the waves. But you need to swim about 300 meters from the beach to be able to surf optimally. Because this beach is surrounded by many rocks. The narrow cave gap and hundreds of steps you must pass to get to the beach. Luckily, you don't need to carry a heavy surfboard over the path, because you can find surfboard rentals around the beach. Daytime is the best time to start surfing. It takes about 1 hour to drive from Denpasar and 1.5 hours from Badung to get to Padang-Padang Beach. Don't forget to wear comfortable footwear and clothing to easily pass through the trekking path to the shoreline.
3. Jimbaran Beach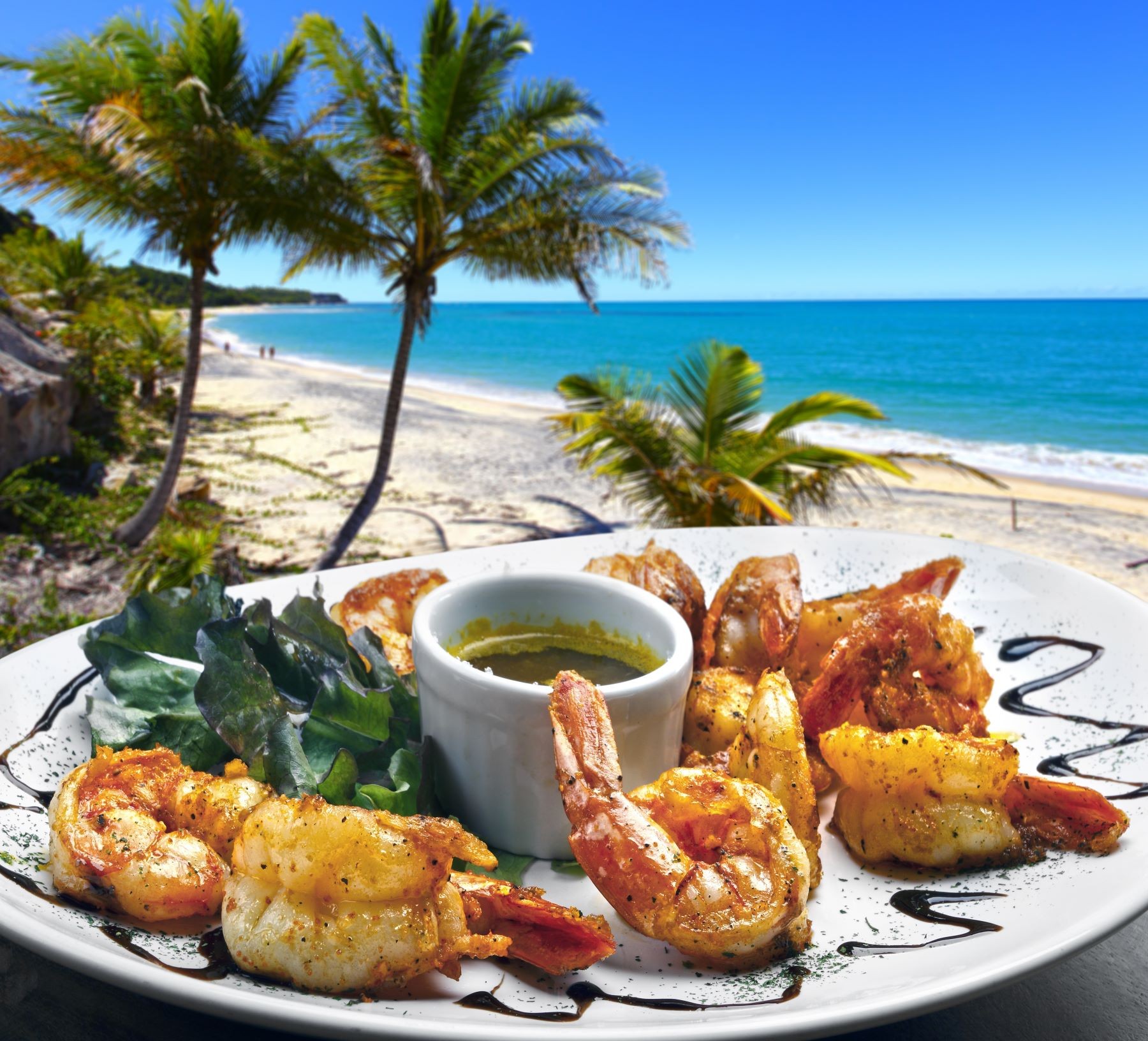 Seafood is the most hunted thing on Jimbaran Beach. Yes, processed seafood here is indeed known for its deliciousness. From simple dishes, like grilled fish, to lobster, you can easily find them. Enjoying a variety of seafood dishes on the beach at night can be an unforgettable dining experience while in Bali. Food price ranges are set based on the weight of the foodstuff and the type you choose. So you can determine which kind of seafood and how much seafood you will eat according to your budget. Jimbaran Beach can be reached for 1 hour-drive from Badung and 30 minutes from Denpasar. Come early in the afternoon so you can choose a restaurant with an attractive beach view while watching the stunning sunset.
4. Balangan Beach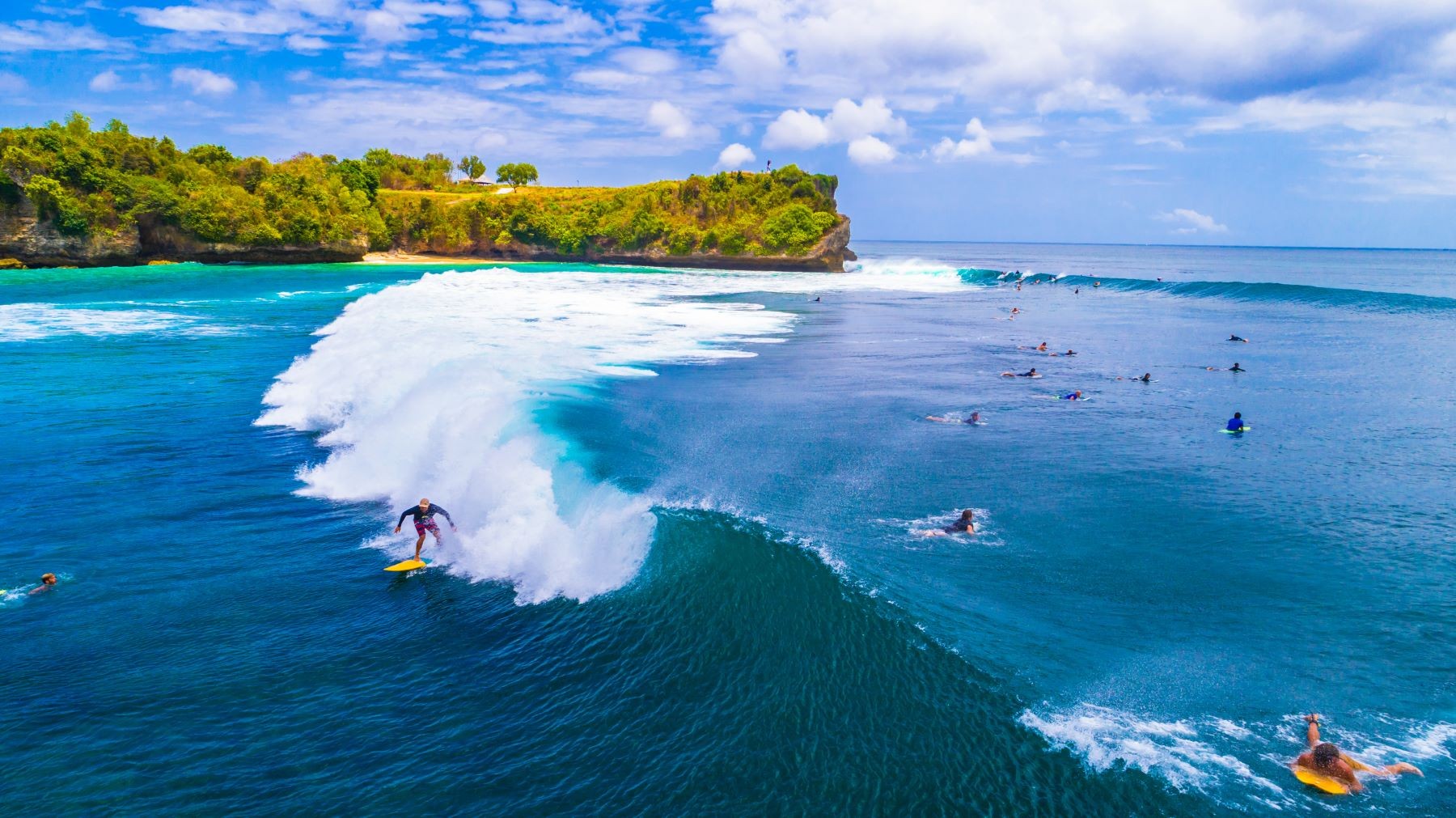 Another beach option for surfing is Balangan Beach. The waves are high and big. Professional surfers from all over the world come specifically to 'taste' the waves at Balangan Beach. Swimming is not recommended here. But you can sit back and relax while sunbathing by renting a lounger on the beach. There are also several cafes with varied menus that are managed by the local community. When the afternoon arrives, you can watch the beautiful sunset while enjoying the beach breeze. For photography enthusiasts, of course, there are lots of photo spots to explore. It takes 1.5 hours from Badung and 1 hour from Denpasar to get to Balangan Beach.
5. Kuta Beach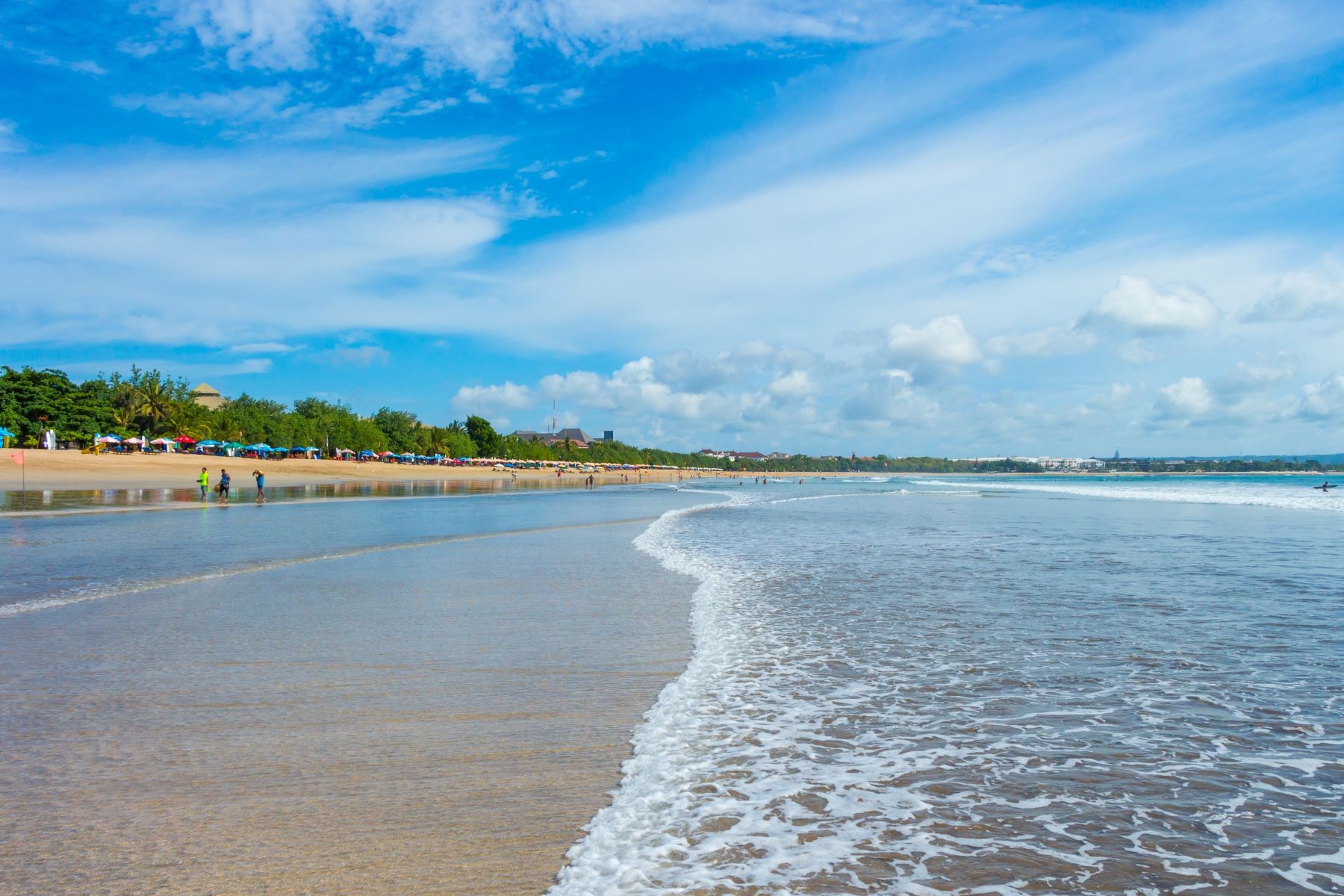 Kuta Beach's fame can not be doubted. Its strategic location makes this beach visited by many tourists. Moreover, if you don't want to spend a long time trekking to the hidden beach, Kuta Beach is the right place to relax, play, or sunbathe. You can find many shade trees and beach umbrellas. The waves are also ideal for surfing. Also, with the position of the beach facing to the west, it presents a beautiful natural sunset. You only need 30 minute-drive from Denpasar and 1 hour from Badung to get to Kuta Beach.
6. Canggu Beach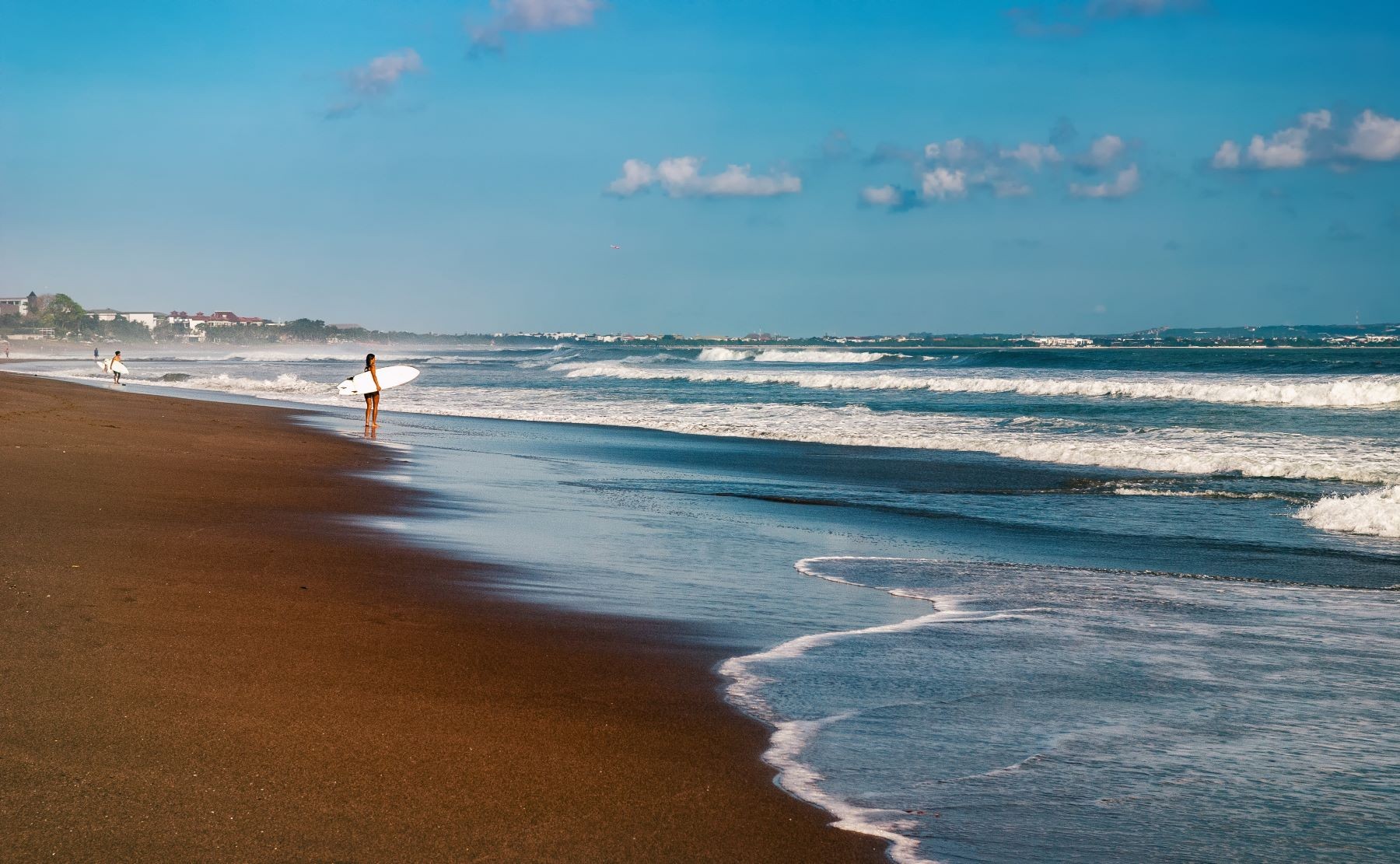 Canggu Beach is visited by many tourists to surf or sunbathe. Both professional surfers and beginners are happy to do these activities. For those who are not interested in surfing, you can sit relaxed on the sand. Don't forget to bring a beach mat or cloth. But if you don't want to bring it, don't worry, you can rent some chairs provided around the beach. As you relax, try to taste the fresh young coconut sold by the local people. If you want to be more relaxed, you can call a massage service. Usually, there are several local people who offer massage services. Canggu Beach is the best place for you to go with your family or relatives to just spend your free time while enjoying nature.
7. Tanjung Benoa Beach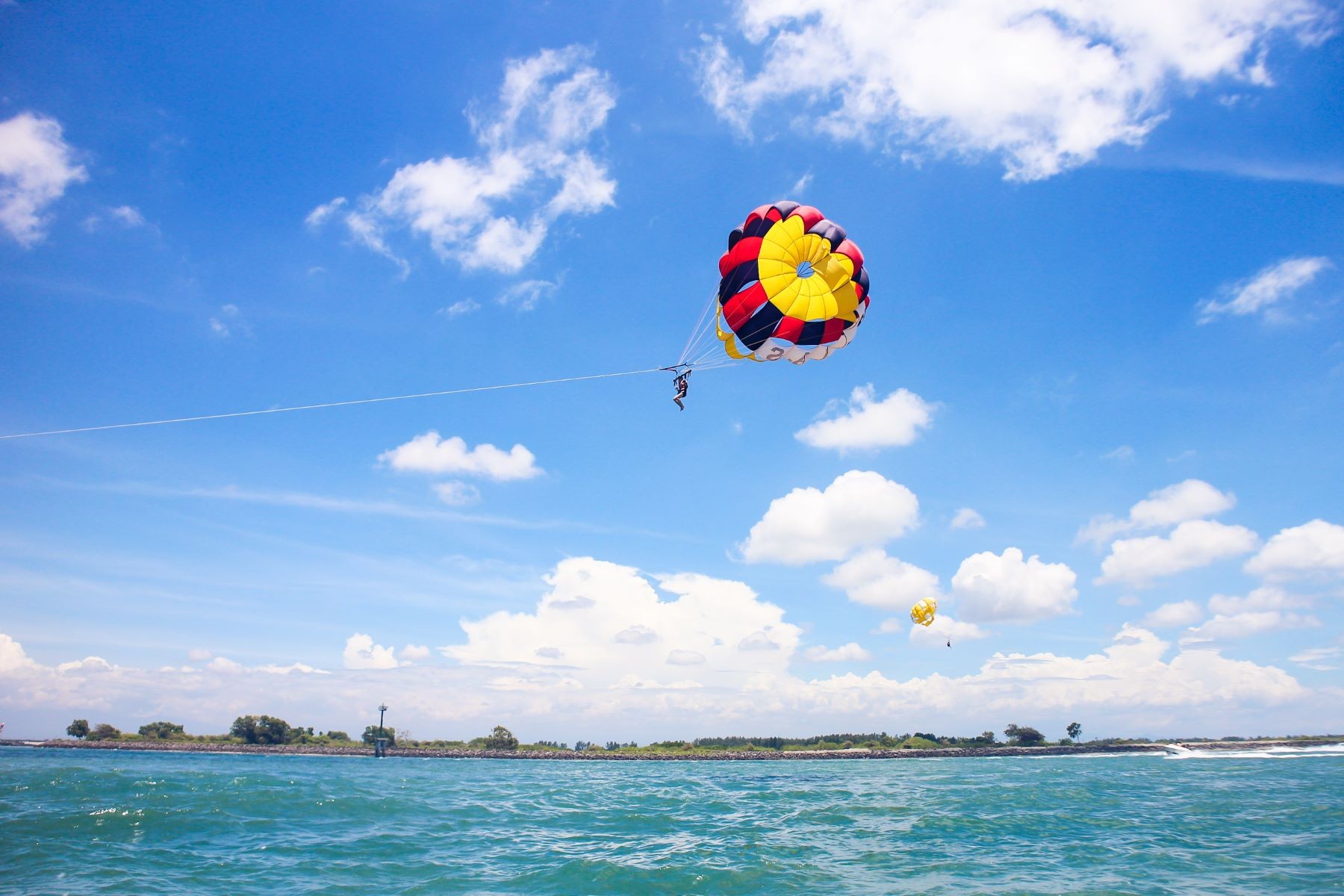 If diving and surfing are common, let's try to Tanjung Benoa Beach to play other kinds of watersports. This beach is famous for watersports like snorkeling, sea walker, banana boat, paragliding, and parasailing. Just choose which activities you like. There are many operators that offer watersport packages at low prices. You can survey the prices and facilities offered by each operator first before deciding to try the desired watersport. You only need to drive about 50 minutes from Denpasar and 1 hour from Badung to arrive at Tanjung Benoa Beach. It is better to come in the morning so you have enough time to try some of the water sports available.