7 Types Of Land Transportation To Make Your Vacation In Bali Easier
7 Types Of Land Transportation To Make Your Vacation In Bali Easier.
Have you made your holiday itinerary in Bali? Then, the next thing you have to do is planning your transportation. To reach all attractions on the island, you need to use the right type of land transportation. There are many transportation options that can be used. Starting from public transportation to personal vehicles. The price offered from each type of transportation also varies. You only need to determine it based on your needs and vacation budget.
1. Trans Sarbagita
Trans Sarbagita is a public transportation in the Bus Rapid Transit category. This bus consists of 3 corridors; corridor 1 Kota-GWK, corridor 2 Batubulan-Nusa Dua, corridor 3 Tabanan-Mengwi-Ngurah Rai Airport. Trans Sarbagita is a mainstay of backpackers because the ticket rates are cheap, IDR 35,000 for adults and IDR 2,500 for students. This bus starts operating from 6:15 a.m. to 2:00 p.m. The tourist areas that are passed are Uluwatu, GWK, and Kuta. To find out more route information, you can visit the official Trans Sarbagita website.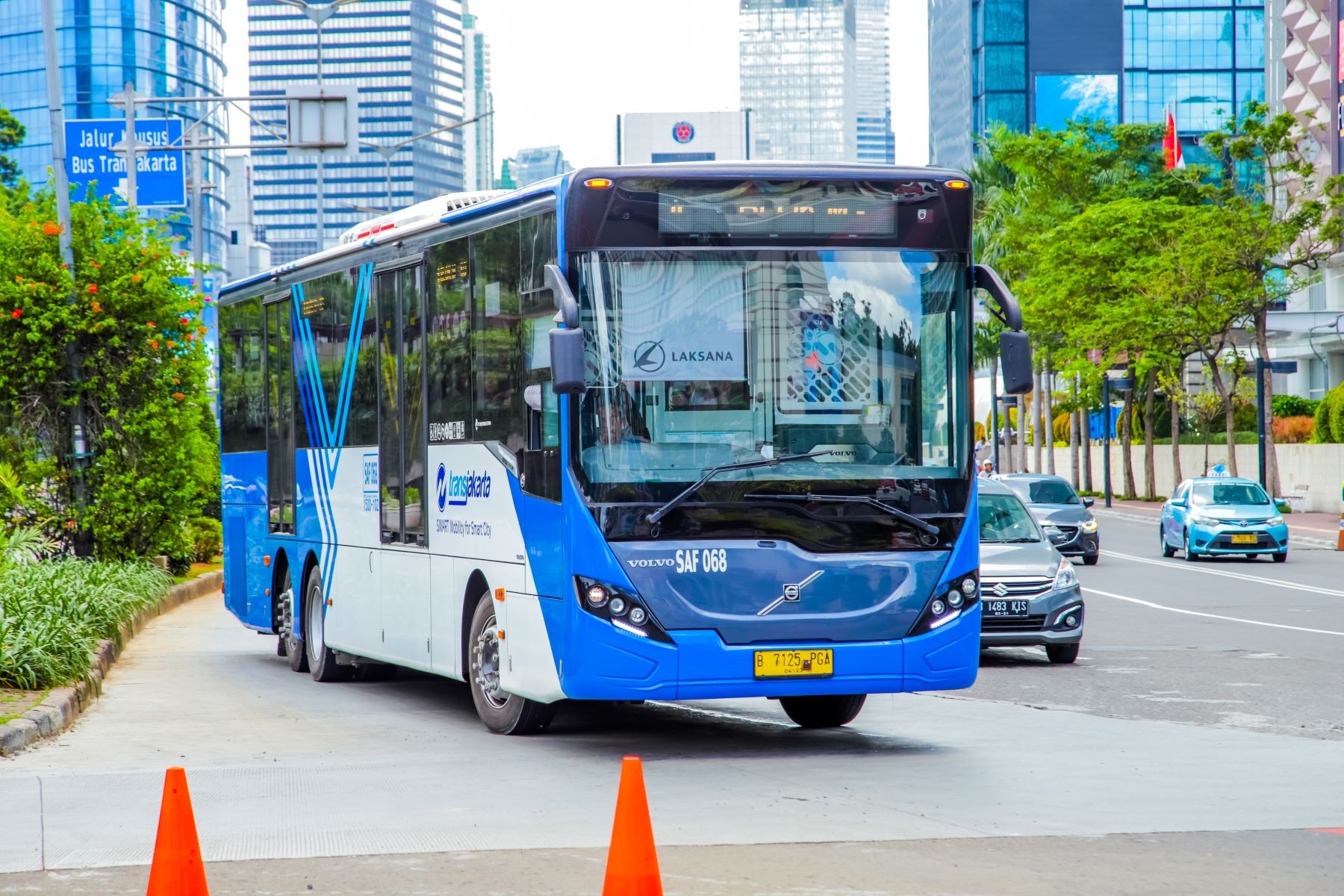 2. Kura-Kura (Turtle) Bus
This is a unique green-yellow public bus that looks like a turtle shell motif. The type of fleet is divided into 3 namely, Short Mini Bus, Long Mini Bus, and Medium Bus. The bus facilities are complete so you will feel comfortable. Starting from the AC, Free WiFi, LCD, luggage, to the Plug. Bus routes are also numerous, consisting of 5 lines that take you to tourist spots in the middle of the city, such as the Ground Zero Monument, Bali Bird Park, and Bali Zoo. Ticket prices vary between IDR 20,000 - IDR 80,000 depending on the line. There are 2 types of tickets, namely Single / Trip Ticket, and Day Pass. For Single / Trip Tickets, you can choose IDR 20,000 or IDR 80,000 tickets for one trip per line. As for the Day Pass, you can choose whether to buy 1 Day (IDR 100,000), 3 Days (IDR 150,000), or 7 Days (IDR 250,000). This type of ticket is suitable for those who want to explore various locations in Badung and Denpasar at the same time without having to mess around with the hassle of buying tickets. For route information, you can download the Kura-Kura Bus app on the App Store or Play Store.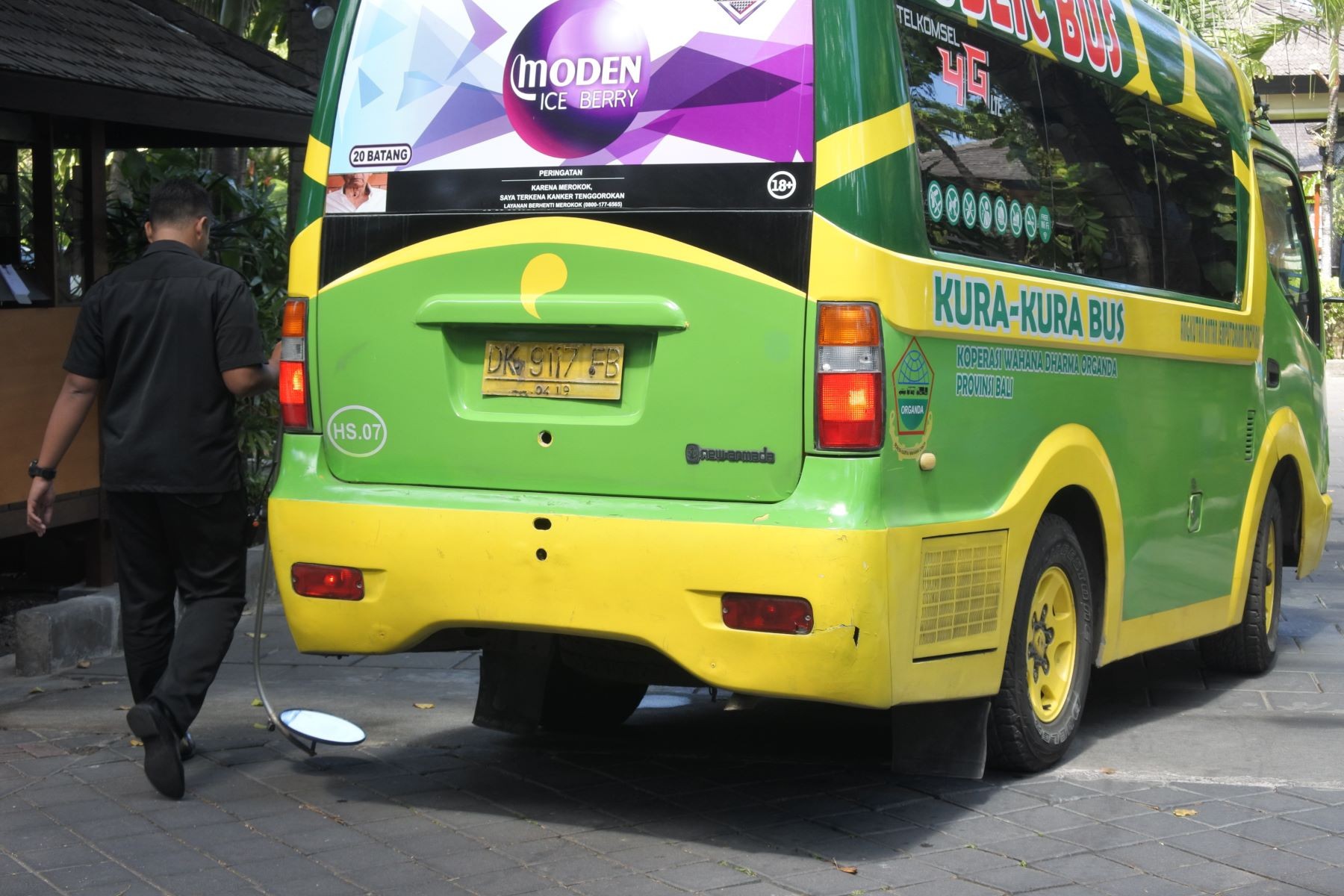 3. Denpasar Decorative Dokar
Traditional transportation in the form of a horse-drawn carriage is a program of the Bali Government to introduce Bali's old transportation to tourists. The Dokar is decorated as attractive as possible with a variety of Balinese ornaments. The route through the Denpasar Heritage City Tour Dokar Hias starts from the TIC Denpasar Office, then the Bali Museum, continues to Jagatnatha Temple, Puri Agung Jrokuta, Badung Market, Jalan Gajah Mada, Chess Muka area, Inna Bali Hotel, then ends at the TIC office. If you want to go around Denpasar City, you can ride this dokar at a price of IDR 50,000 for one round. You need to go to the Tourist Information Center office for the registration process and start touring.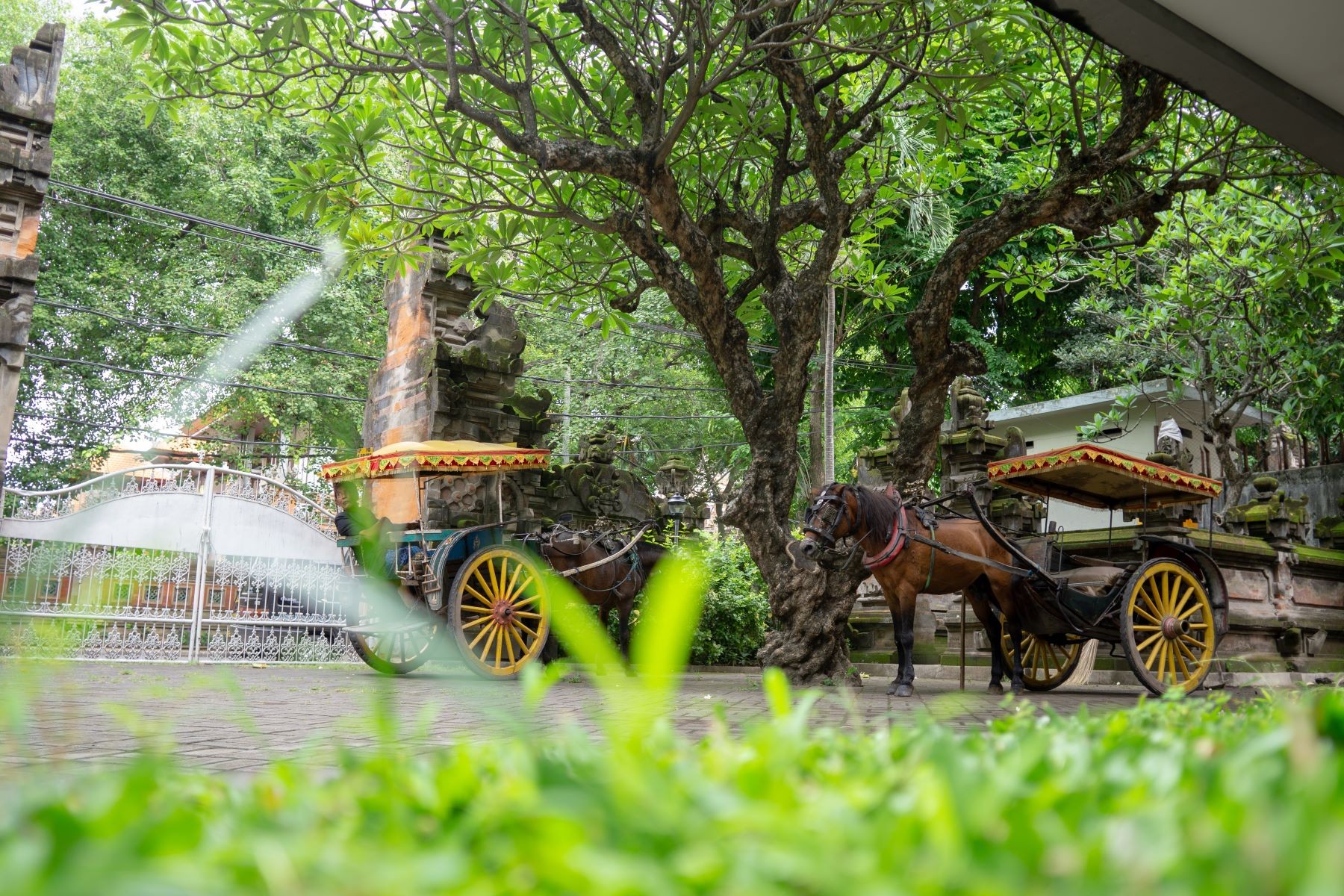 4. Komotra Shuttle Bus
Komotra is a bus painted in a colorful way, depicting Bali tourist objects, with doors and windows open without glass. Komotra can carry up to 20 to 30 passengers. If you want to go to Kuta Beach, you can take this transportation, because the terminal is very close to Kuta Beach, only 3 km away. Each person is only charged IDR 10,000. No wonder if Komotra always sells well, especially in the afternoon until the evening. Not only Kuta, but also through the route Legian and Seminyak.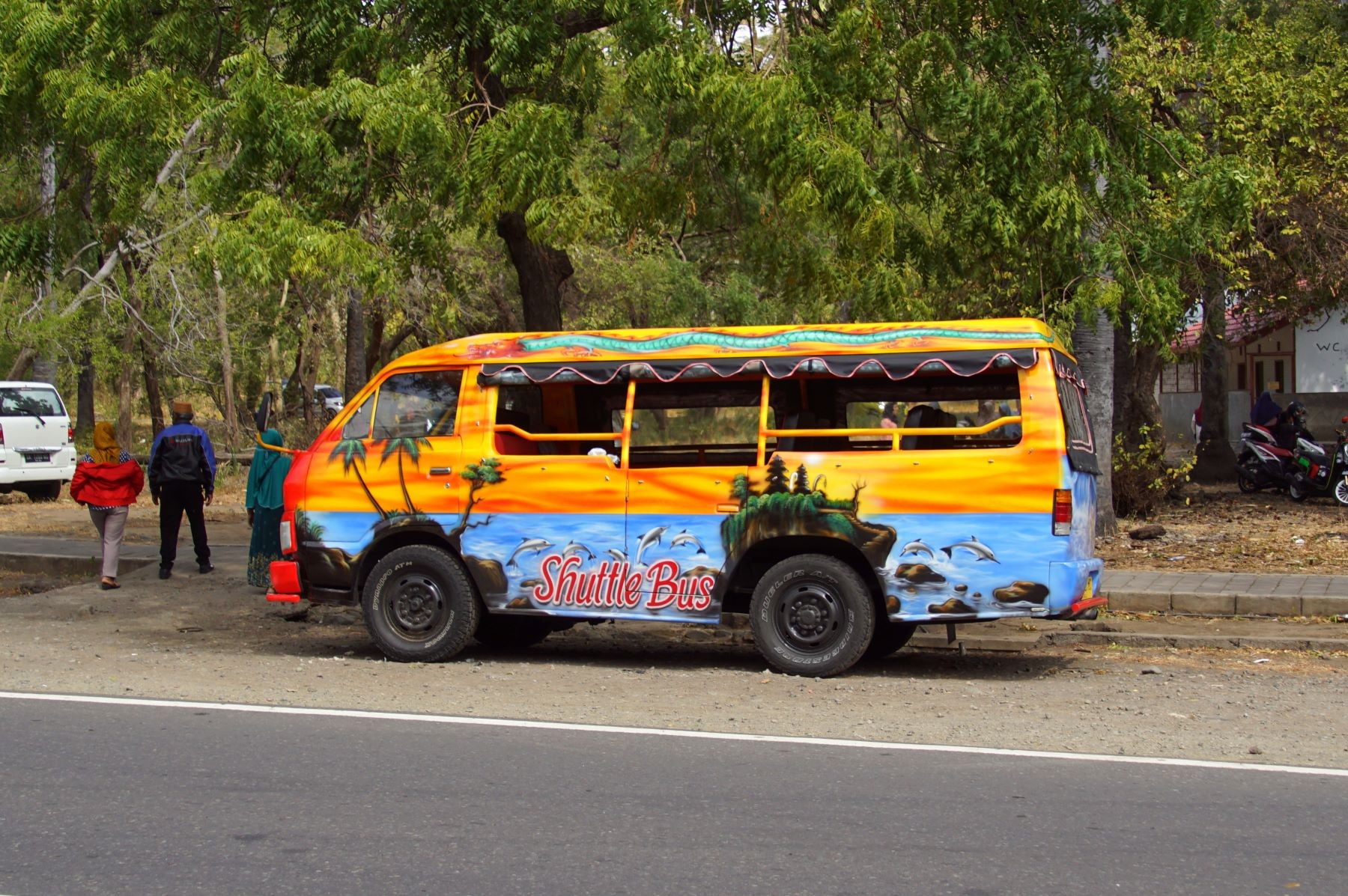 5. Conventional Taxis
If you have more budget during the holidays, you can travel with conventional taxis. This type of transportation is quite a lot of enthusiasts because it is classified as more saving travel time. You can order a taxi from the official counters in the hotel, restaurant, mall, or telephone. With metered fares ranging from IDR 4,000 - IDR 5,000, you can travel wherever you like.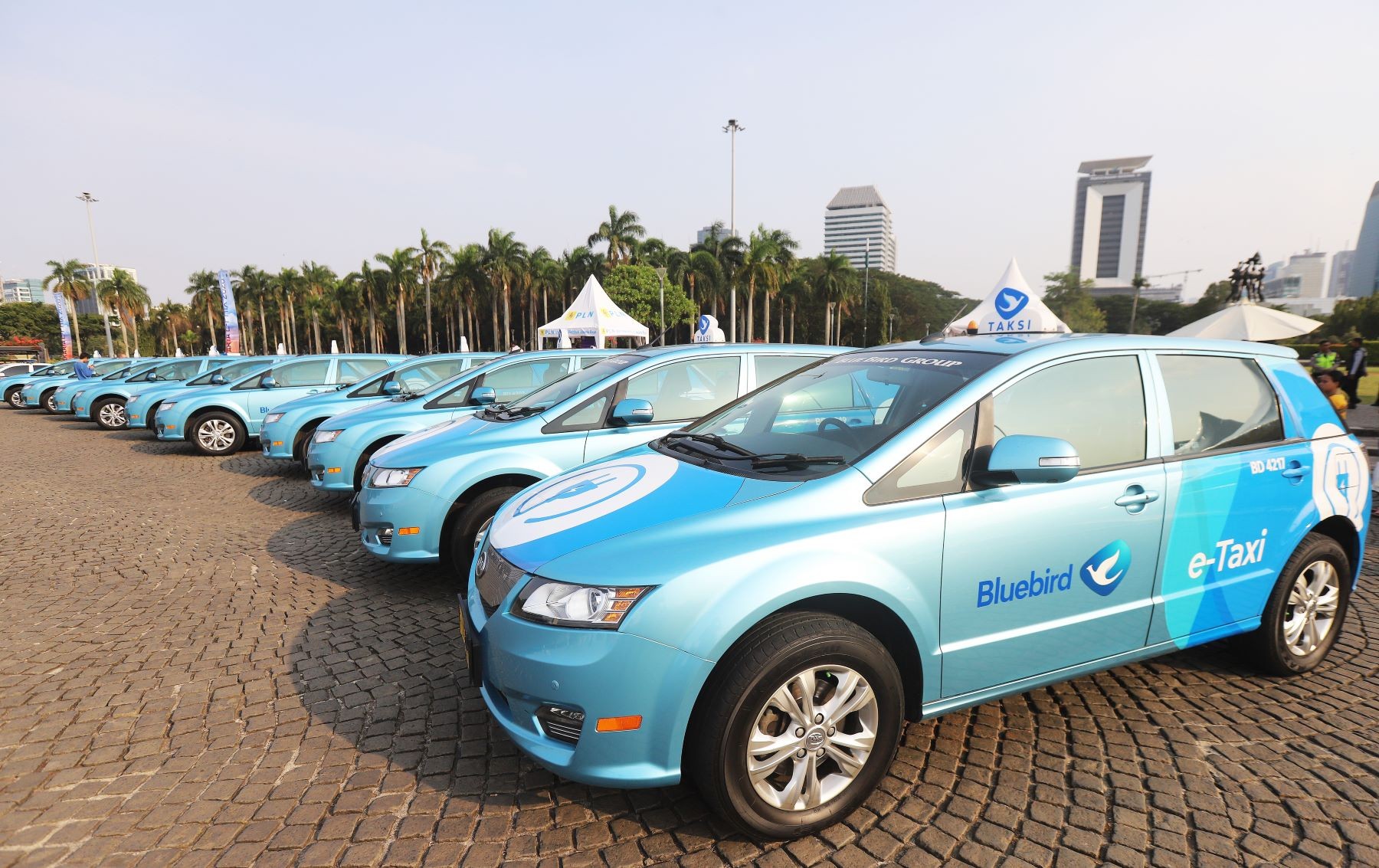 6. Motorcycle Rentals
Rent a motorbike in Bali can be an alternative solution for you who don't want to be stuck in traffic. The requirements for renting a motorbike are fairly easy. Only by using KTP (ID Card) and SIM C, you can rent one unit of a motorbike with the duration of time as needed. The price set for renting a motorbike varies in the price range of IDR 35,000 to IDR 60,000 per day. Not only daily rent, you can also rent for a period of weeks, even monthly. Motorcycle rental places are now mushrooming in every corner of Bali, so you can find it easily.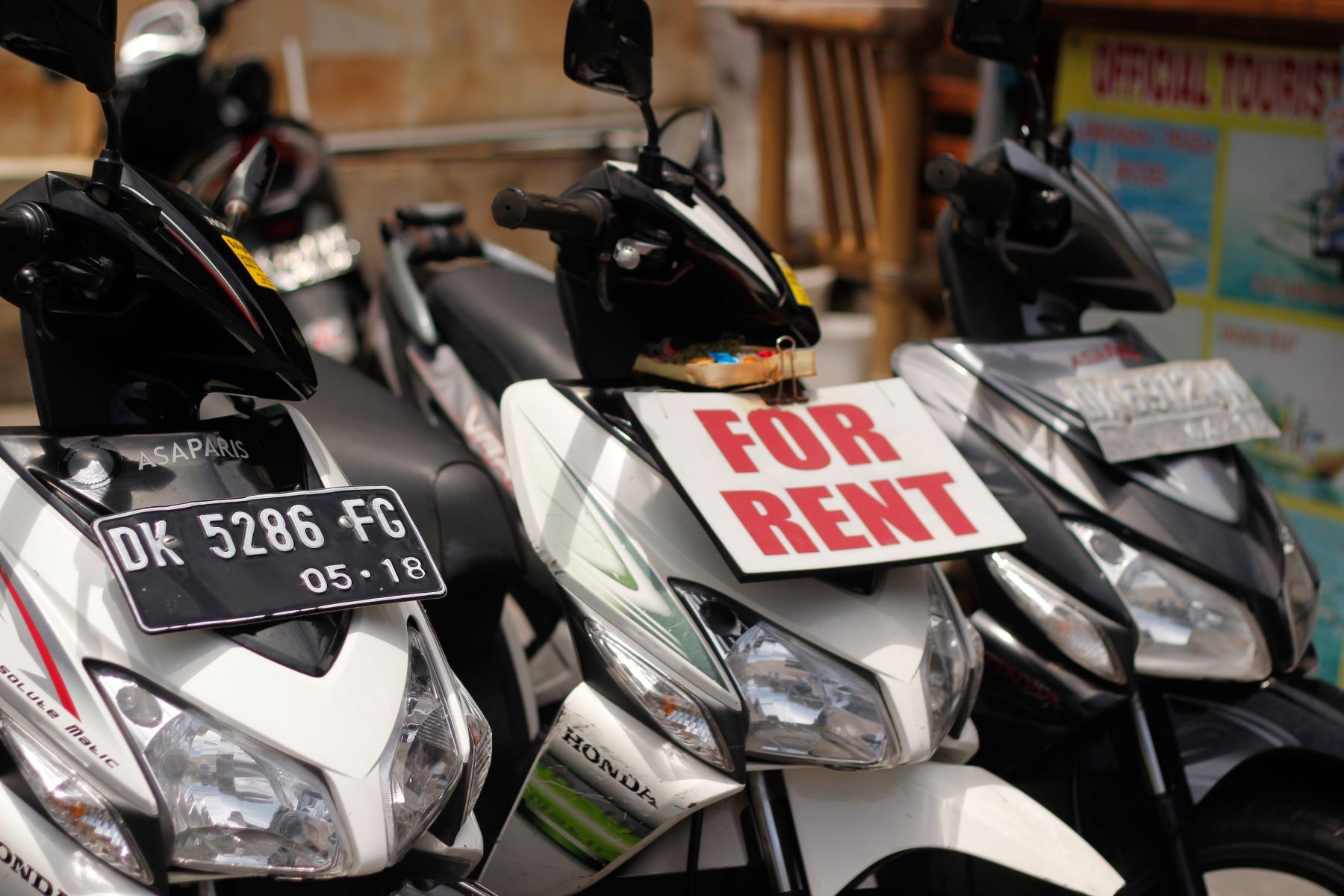 7. Rent a Car
If you are on vacation in Bali, bring your relatives or friends with a quite large number of members, then you can rent a car. You can determine your own type of car that is based on capacity and according to taste. With a price range from IDR 300,000 to IDR 1,000,000 and a daily or weekly rental period, renting a car can actually save you transportation expenses while in Bali. You can also rent a car with a driver to reduce travel fatigue.