Exploring The Clean And Calm Beaches Of Nusa Dua
Exploring The Clean And Calm Beaches Of Nusa Dua.
Have you ever thought, which beach in Bali is the cleanest? The answer is the beaches in the Nusa Dua region. You can come and prove it yourself. You will definitely find a vast stretch of white sand, and clear blue sea water as if calling for you to dive. Plus, a row of luxury hotels that increasingly complement the facilities around the beach.
1. Samuh Beach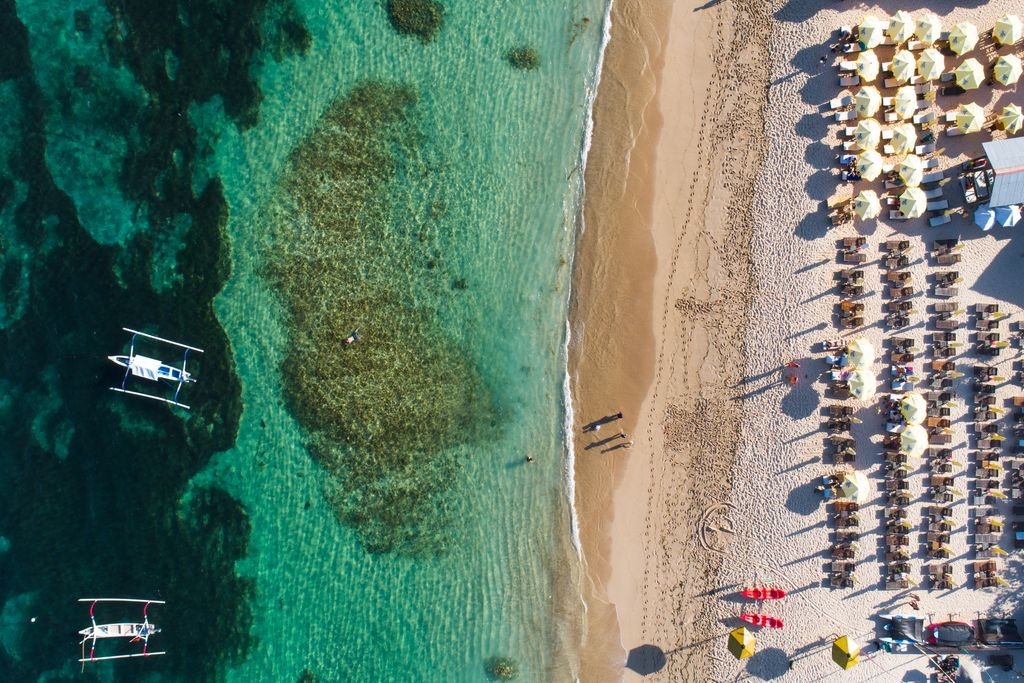 Samuh Beach is famous as the best location to see the sunset. Because this beach is located on the east side of the island of Bali. This beach is better known by the name of Segara Samuh by the local residents. Tourists and local residents often bring their children to swim there because the waves are small, and and the sea water is shallow. So it is safe for children. Even during low tide, you won't see waves on this beach. Very calm, right? At low tide, children can see the type of starfish trapped in sand mud. Location Samuh Beach is right behind the Westin Resort Nusa Dua Hotel.

2. Mengiat Beach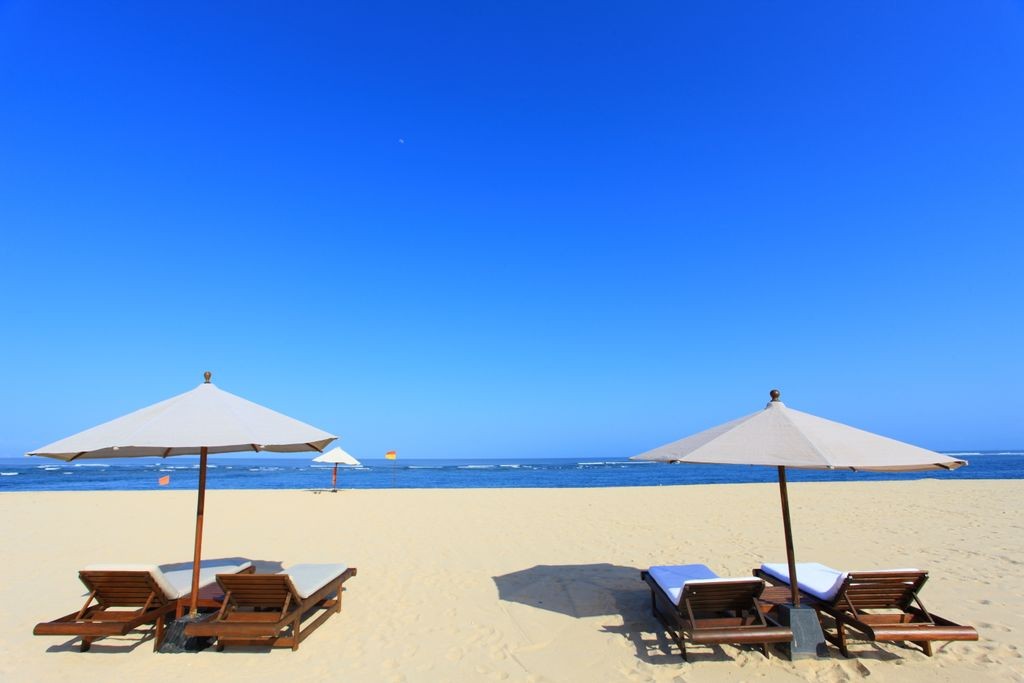 Mengiat Beach is one of the cleanest beaches in Bali. The sand is white with fine granules. The cleanliness of Mengiat Beach is very well-maintained because every hotel in front of the beach is required to clean the beach at any time. Therefore, the cleanliness of this beach is really maintained because in the seaside area, stands a solid and luxurious five-star hotels such as the Grand Hyatt Nusa Dua, Ayodya Resort Bali, Courtyard by Marriot Nusa Dua, and Inaya Putri Bali. To travel to this beach, you do not have to stay at one of the five-star hotels in Nusa Dua. Due to the beach, there is access road and a large parking lot. There are also cafes run by local people. This cafe provides beach chairs that you can rent at a price of IDR 50,000. Mengiat Beach is flanked by large coral, which makes the beach waves not too big and suitable for swimming. If you want to surf, you have to take a boat out to sea to get big waves. Close to Mengiat Beach, there is the famous Water Blow attraction.

3. Geger Beach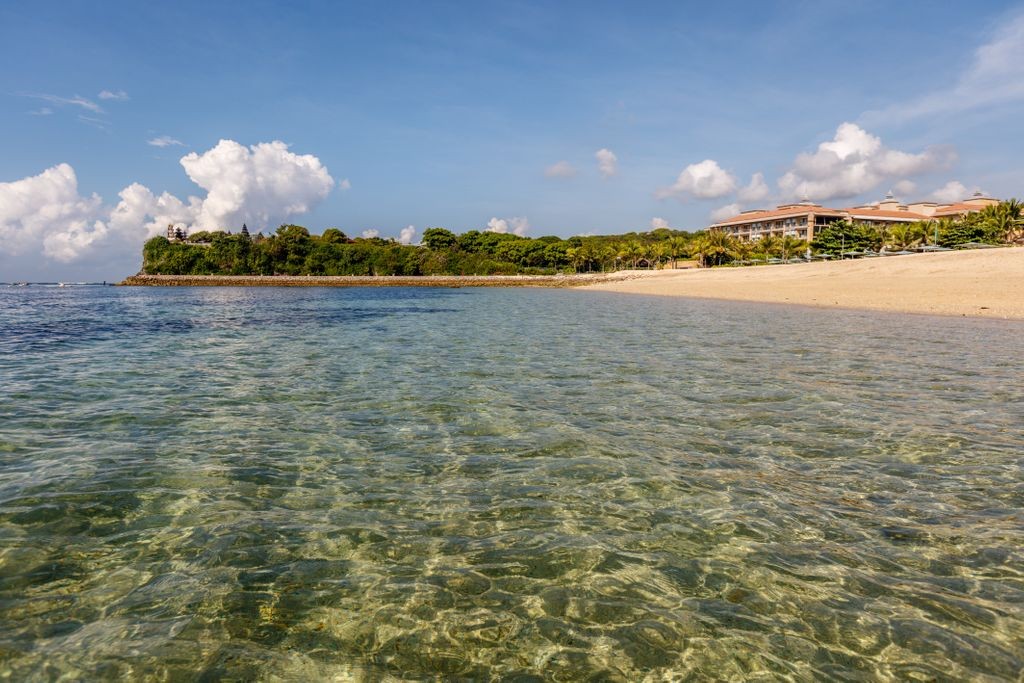 In the southern part of Mengiat Beach, there is Geger Beach. You can also reach Geger Beach via footpaths near The Mulia Hotel or access road through Geger Temple. Geger Beach is very popular with foreign tourists because the beach sand is very clean and not as busy as Legian Beach. Geger Beach also provides small cafes that sell food and drinks. So while relaxing on the beach, you can also enjoy snacks that are sold in cafes. Geger Beach is also very suitable for a children's vacation spot in Bali because the waves are calm and safe for swimming.

4. Sawangan Beach
Sawangan Beach is located behind the Hilton Bali Resort. The beach waves are larger than the three beaches above. But it's still safe to swim, really. Sawangan Beach is famous for its camel riding tours. Yes, on this beach there are camels that you can rent to ride. Camels will take you for a walk along the beach. Your trip is overseen by a tour guide, so your security is guaranteed. Don't forget to take a photo with your best pose, so your photos will look amazing.