Gunung Payung Beach, A Hidden Destination To Enjoy The Natural Enchantment
Gunung Payung Beach, A Hidden Destination To Enjoy The Natural Enchantment.
Beach often becomes the main destination for people who go to Bali. In there, the tourists are offered hundreds of fun activities. Such as surfing, swimming, diving, snorkeling, or just sitting back and relaxing while listening to the sounds of the waves. In Bali, there are indeed a lot of beautiful beaches. One of them is located in Badung Regency, called Gunung Payung Beach.
The location is quite hidden. However, Gunung Payung Beach is often a place for an extreme sport: paragliding. Can you imagine how lively this beach activity is? Yep, there are still many things that can be enjoyed on this quiet beach. Before you're able to enjoy the beach, you need to take around 15 to 20 minutes from the parking lot on a rough path.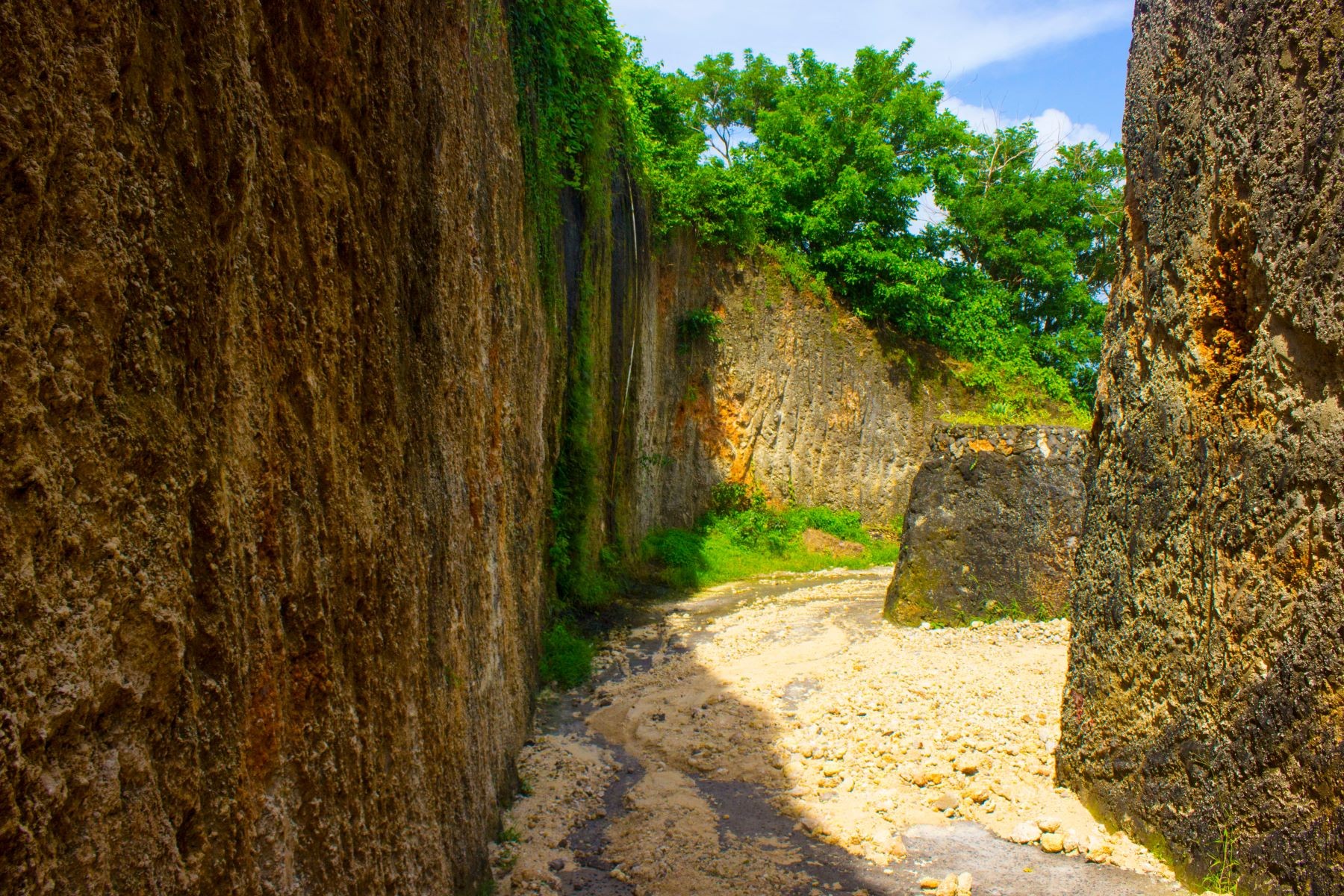 If you depart from Kuta, you need around 45-minute drive. When you find the tourism counter, it means that the beach is near. When you got there, you'll feel the sea breeze carrying the scent of salt from the ocean. Continue driving your vehicle until you find Dhang Kahyangan Gunung Payung Temple. In front of this temple, there is a vehicle parking lot for visitors to Gunung Payung Beach. Before heading to the beach, you can enjoy the atmosphere of the temple on the edge of a cliff against a background of the blue sea under a clear sky.
The road to the white sandy beach is only more than one meter wide. The right and left side of the cliffs are decorated with vines, which are very beautiful to be captured with your camera. In the middle of your journey, there is the Jagat Building Amphitheater. This open stage also has an interesting angle. Seats neatly lined up facing the sea as if it had been prepared for the audience who want to enjoy the nature show. Because occasionally, you will see paragliding adorn the blue sky, so be prepared to be fascinated by a beautiful coincidence.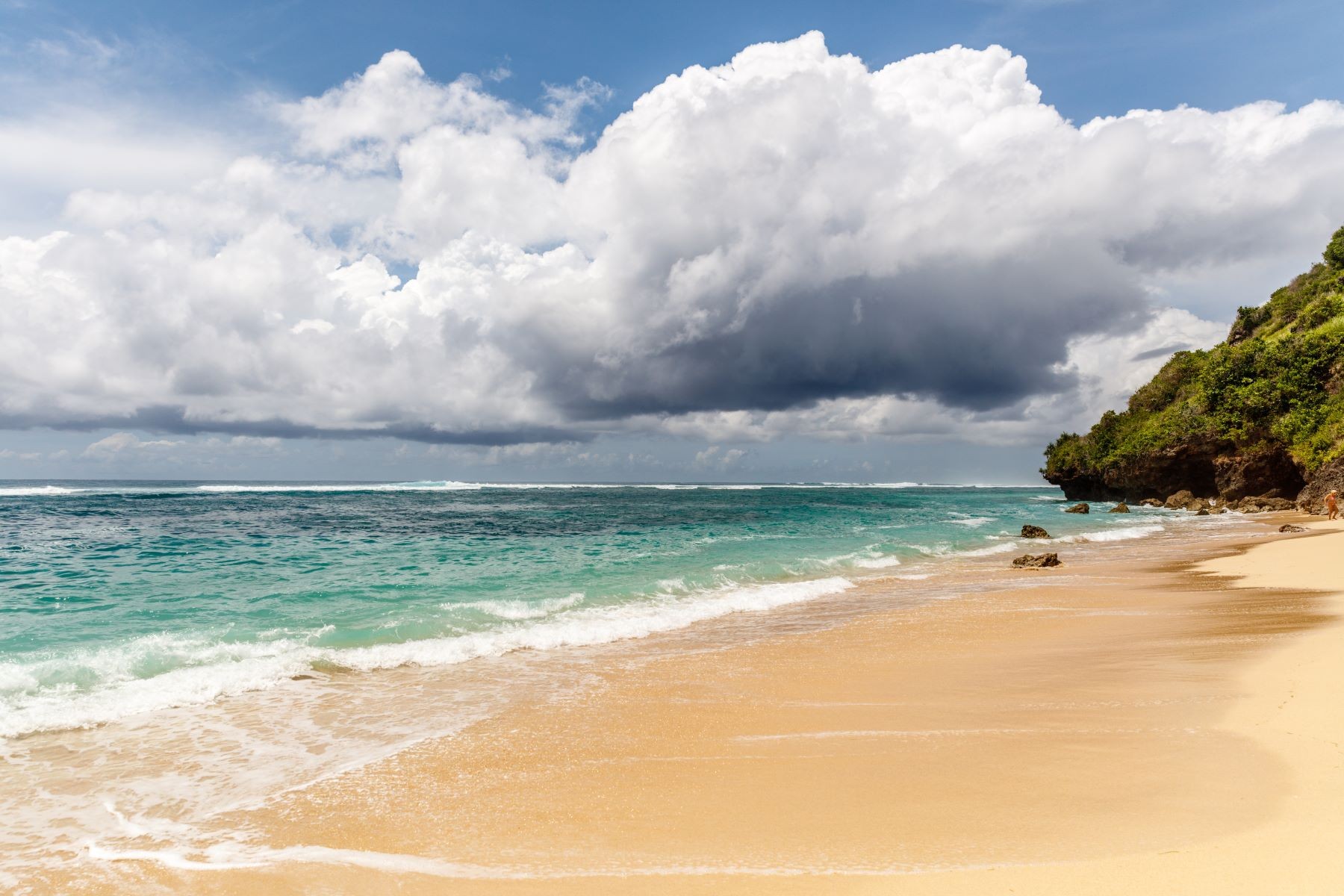 Arriving at the expanse of sandy beach, you will be spoiled by the shaded atmosphere. The sound composition of the wind and the laughter of small waves won't make you want to move right away. Plus, you can also see the 'dancing' seaweed with the waves and small fishes. Well, because this beach is quite hidden, no food stalls around. So, bring your own food and drinks.
You can freely spend your time at the beach. But, you'd better go home before dark, because the lighting is limited.