Recommended Places To Stay Around Famous Attractions In Tabanan
Recommended Places To Stay Around Famous Attractions In Tabanan.
Tabanan is one of the most visited regencies in Bali. In this district, you can find natural attractions ranging from rice fields to hills. If you plan to travel in Tabanan and are looking for lodging near the tourist attractions, you must read this article thoroughly. Because there are recommendations for types of lodging for you if want to stay at around the famous tourist attractions in Tabanan.
1. Bedugul Village 
Bedugul is famous for the Ulun Danu Beratan Temple which stands firmly in the middle of Lake Beratan and the biggest botanical garden in Bali, the Bedugul Botanical Garden. There are several choices of villas, hotels, to homestays near the location. Since Bedugul is located in a highland area that tends to be quiet and calm, and surrounded by green forests and blanketed in cold weather, you will find a lot of villa type accommodation. The price starts from IDR 520,000 with complete facilities such as three meals per day, swimming pool, water heater, TV cable, refrigerator, massage services, and airport transport. The closest distance to the villa from Ulun Danu Beratan Temple is around 700 meters or one minute-drive. If you have an extra budget for your vacation and prefer to spend more time in the room, then you can choose a hotel instead of a villa. The prices are starting from IDR 327,000 per night with more simple facilities compared to villas. The distance of the closest hotel is about 1.5 km. There is also a homestay if you want to interact more with the local residents. Homestay prices around Bedugul start from IDR 190,000 per night with the closest distance of 1.5 km. 
2. Tanah Lot Temple 
Tanah Lot has become one of the attractions that have never been absent in the list of tourist visits in Bali. There are many villas, hotels, and guest houses around here. Almost all villas in the Tanah Lot area offer an amazing beach view. Because there are about five beaches which are located very close to this temple. The price starts from IDR 666,000. If you are on vacation with family or friends, the villa is the best choice because the room's size is larger. The closest distance of the villa in the village of Beraban to Tanah Lot Temple is about 3.5 km or a 10-minute drive. If you are traveling solo, guest houses or hotels can be interesting choices. You can choose a guest house if you want a 'homey' place. You can get the guest house with prices starting from IDR 163,000 and the closest distance is 4.2 km. And prices start at IDR 300,000 for hotels with the closest distance from Tanah Lot, which is 450 m. There are many choices of villas, hotels and guest houses around Pura Tanah Lot. Just choose according to your vacation destination and comfort.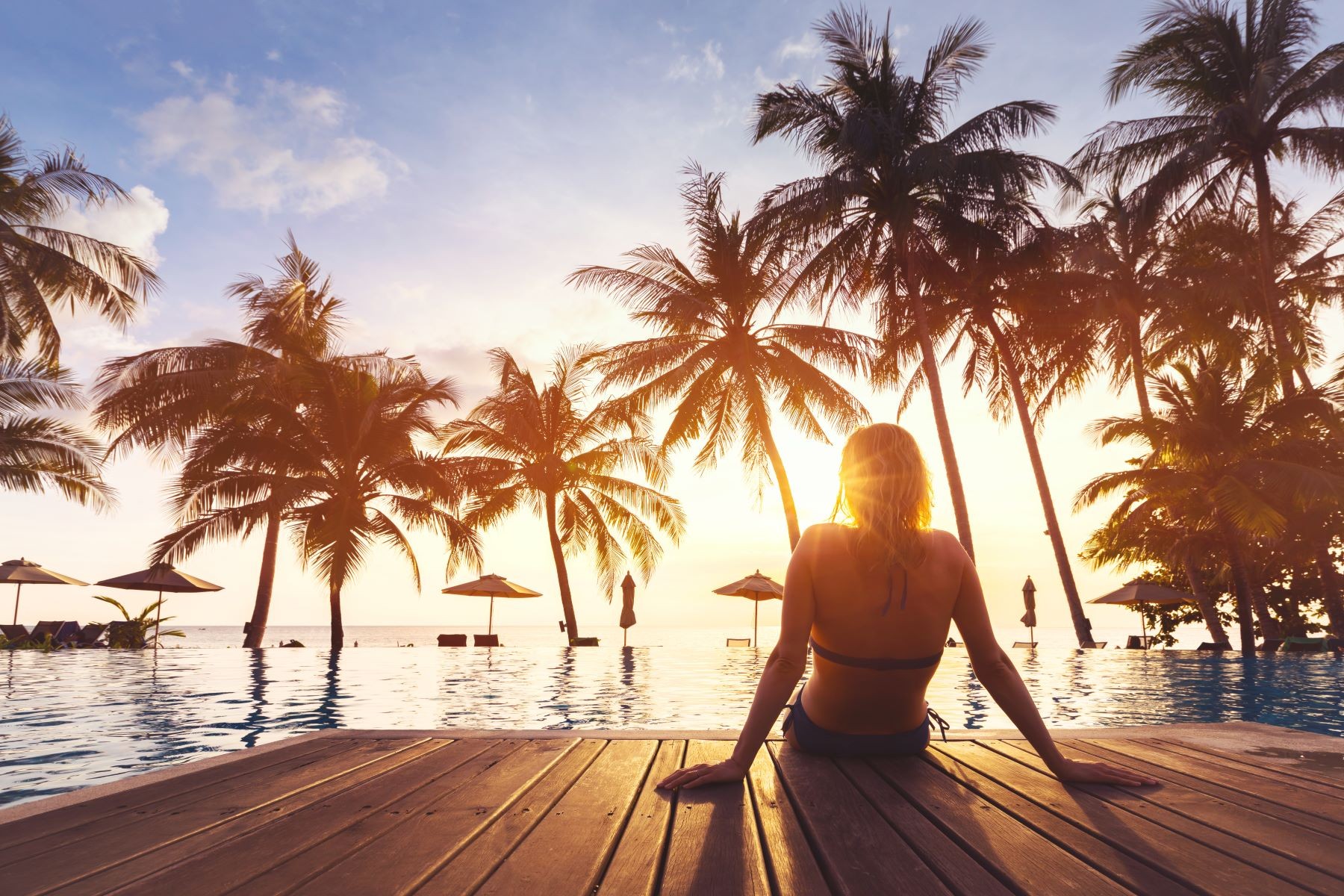 3. Jatiluwih Rice Fields 
In Sawah Jatiluwih, there are more villas and resorts, as well as several homestays. Many tourists stay in villas and resorts around Sawah Jatiluwih to seek peace. Because Jatiluwih Rice Field offers a calm, quiet and peaceful atmosphere. If your vacation aims to unwind in a luxurious place with complete facilities, while relaxing to see the rice fields every day, villas and resorts can be an option. You can get a stay at a villa close to Jatiluwih for IDR 400,000 per night. Whereas the resort is around IDR 850,000 per night. Villas and resorts are usually equipped with additional facilities, like trekking to Jatiluwih Rice Field. The closest location of the villa to Jatiluwih is at 2.7 km and 2.6 km for the resort. Well, if you want to explore nature, the homestay could be the right place to relax and unwind. You can get a comfortable homestay in a price range of around IDR 250,000. The nearest homestay is 3.1 km from Jatiluwih Rice Field.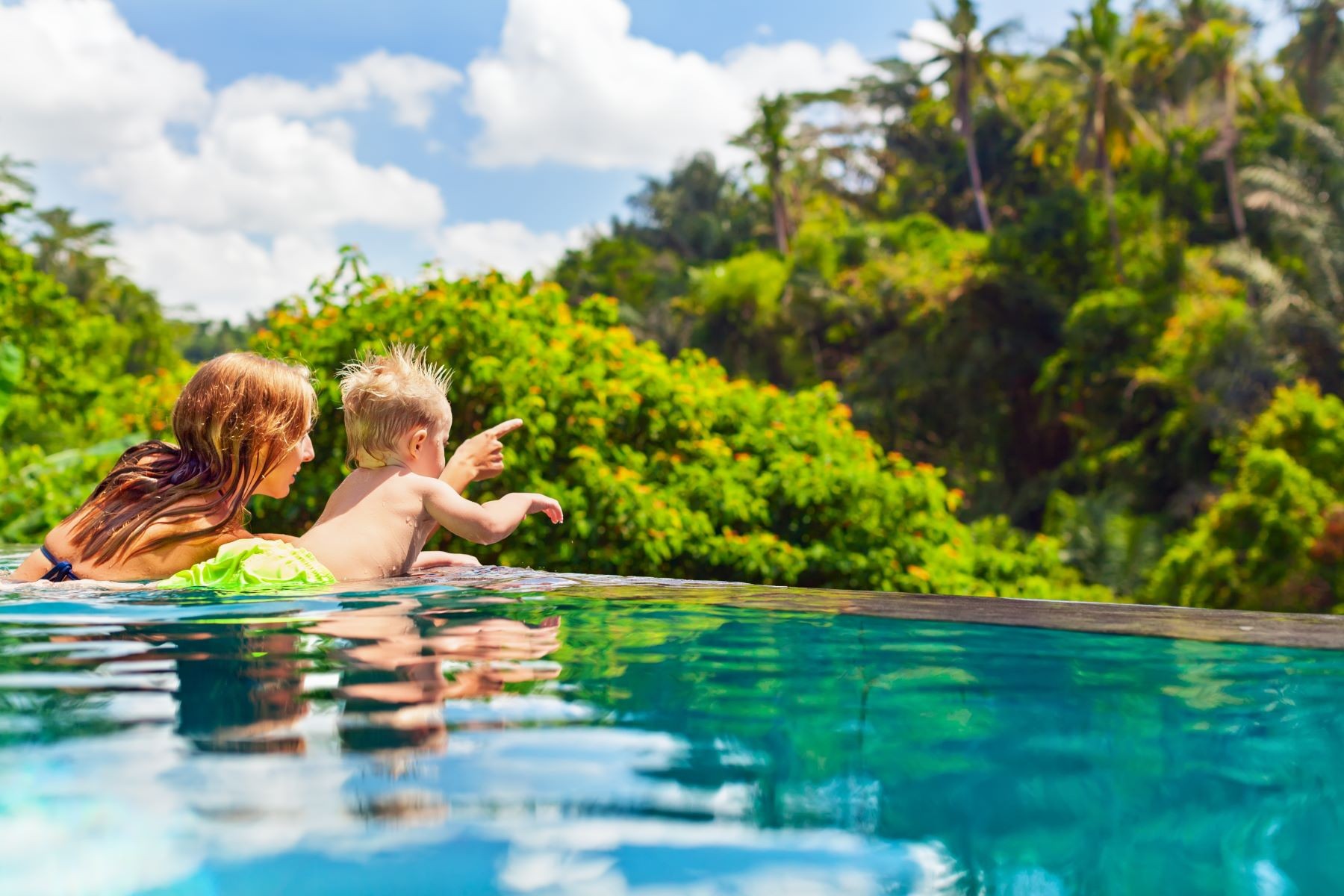 Due to the lack of public transportation in the Tabanan Regency, it is highly recommended for you to choose the lodging near the tourist attractions that you want to visit. No need to worry because almost every tourist spot has an inn. This can make it easier for you to reach the desired tourist attraction.