7 Must-Visit Ancient Temple Balinese Sites
7 Must-Visit Ancient Temple Balinese Sites.
The existence of temples in Bali is popular around the world, and it's spread throughout the island. Some of them are located on the mainland, there are also those on the coast. Some temples are even the most iconic landmarks. Seven of the temples in Bali are ancient temples. Where the age of the temple ranges from hundreds or even thousands of years ago. Therefore, take your time to visit those places once in a lifetime.
1. Pura Maduwe Karang
Pura Maduwe Karang was built by an undagi or architect named Nyoman Ragia and Wayan Jenang in 1890. The temple is housed in the statues of Dewi Durga, Rama, Sugriwa, Merdah, Tualen, Rahwana, and Marica which are highly sacred by the local community. In addition to statues, there are also reliefs of King Buleleng, I Gusti Ngurah Panji Sakti, or Ki Barak Panji Sakti. Pura Maduwe Karang is located in Banjar Tegal, Kubutambah Village, Kubutambah District, Buleleng.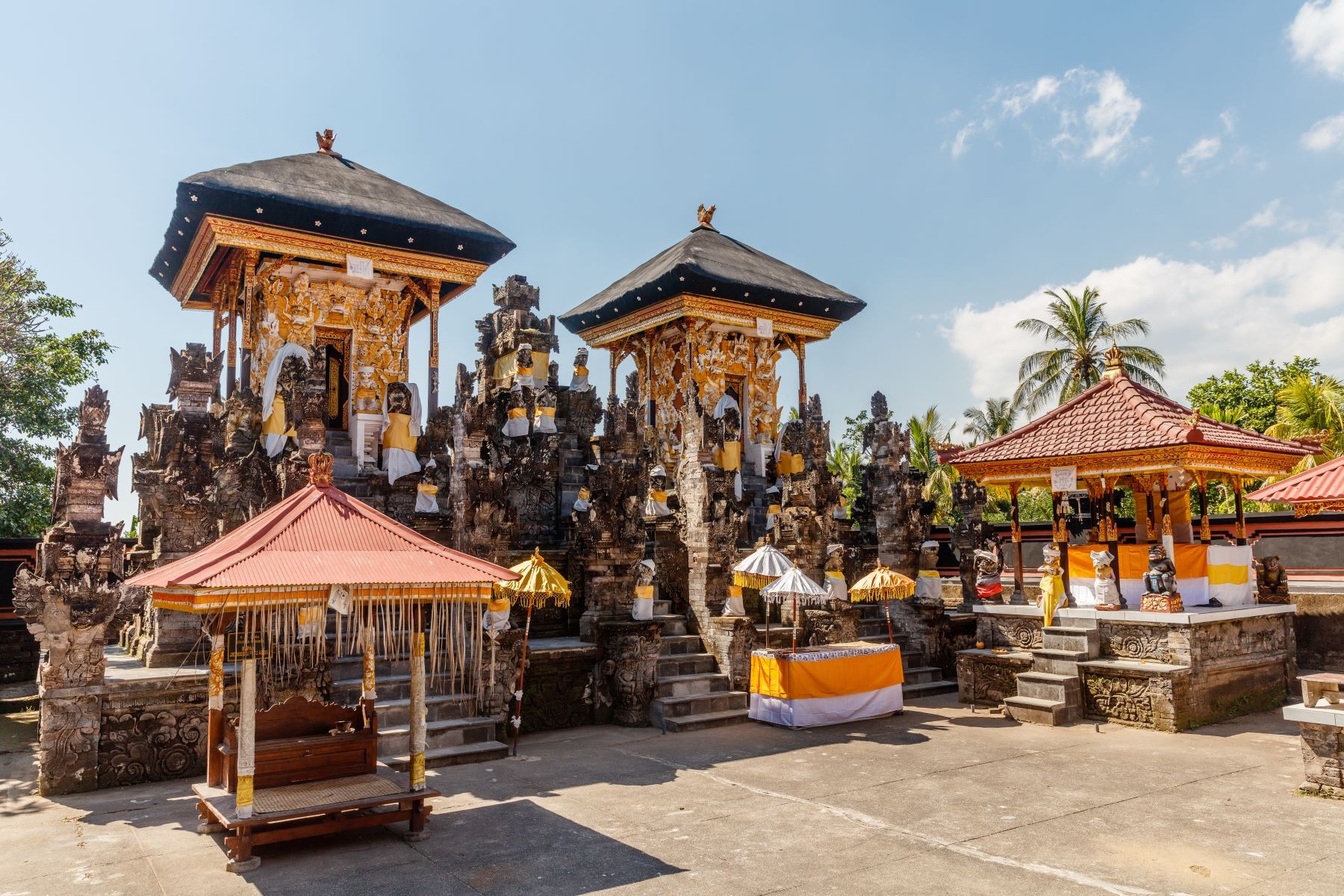 2. Tirta Empul Temple
Tirta Empul Temple was built in 962 AD during the reign of the Warmadewa Dynasty by Raja Sri Candrabhayasingha Warmadewa from the 10th to 14th centuries. In this temple, there is a classic heritage of the statue of singan and nandi. Pura Tirta Empul is very famous as a place for staking. Not only Hindus but tourists are also allowed to perform melukat rituals here. Before you start the ritual, pay attention to the rules. The location of Tirta Empul Temple is on Jln. Tirta, Manukaya, Tampaksiring, Gianyar.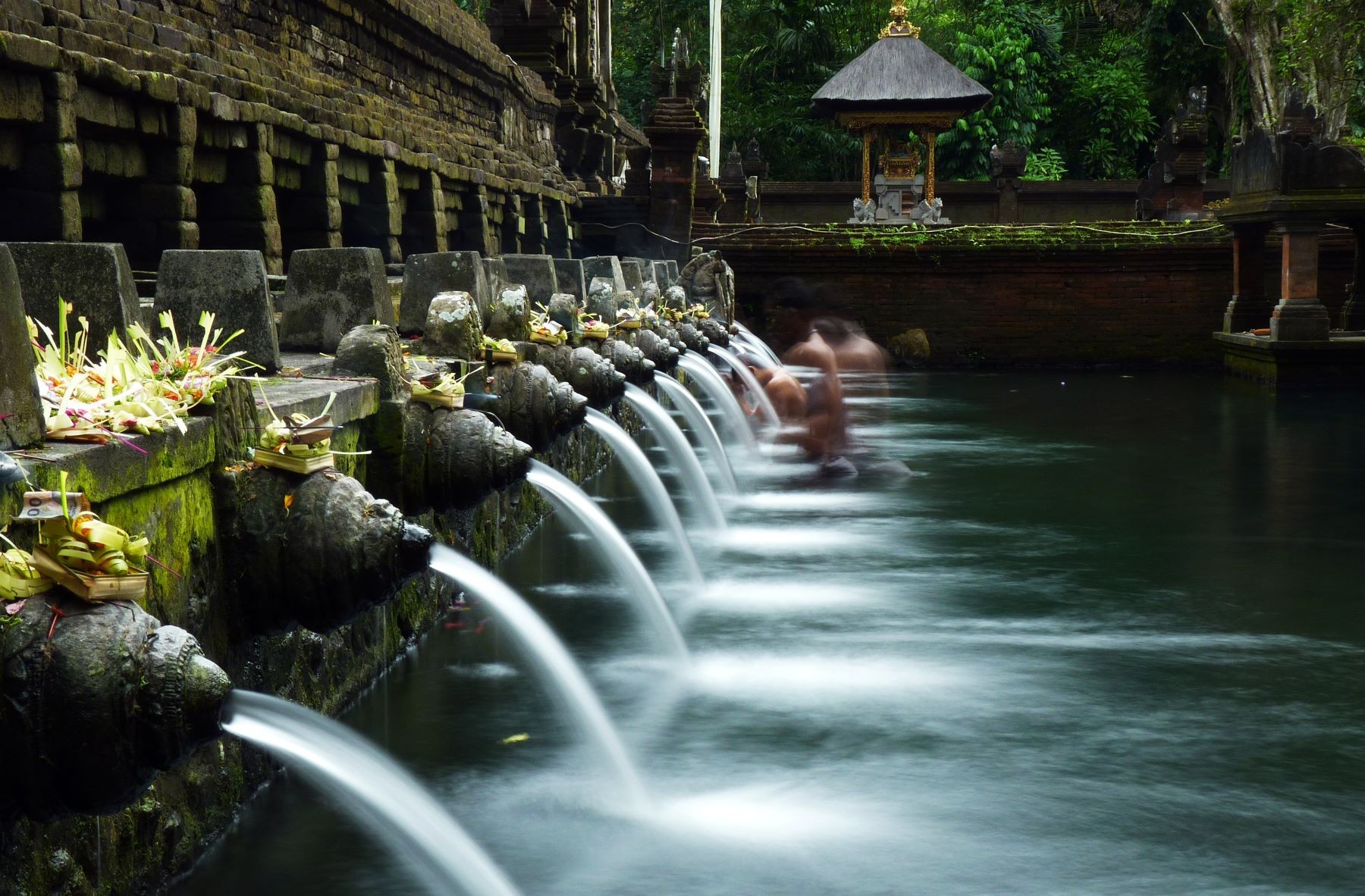 3. Pura Luhur Besi Kalung
This temple was founded in the 10th to 11th centuries AD. In this temple, there is a relic of a statue that if it's hit, it will make a loud noise. This statue is elliptical and the upper part is decorated with a circle resembling a necklace. Well, the name of the Pura Besi Kalung (Iron Necklace Temple) is taken from the name of the iron necklace that surrounds the statue. Pura Luhur Besi Kalung is located on the southern slope of Mount Batukaru, Tabanan.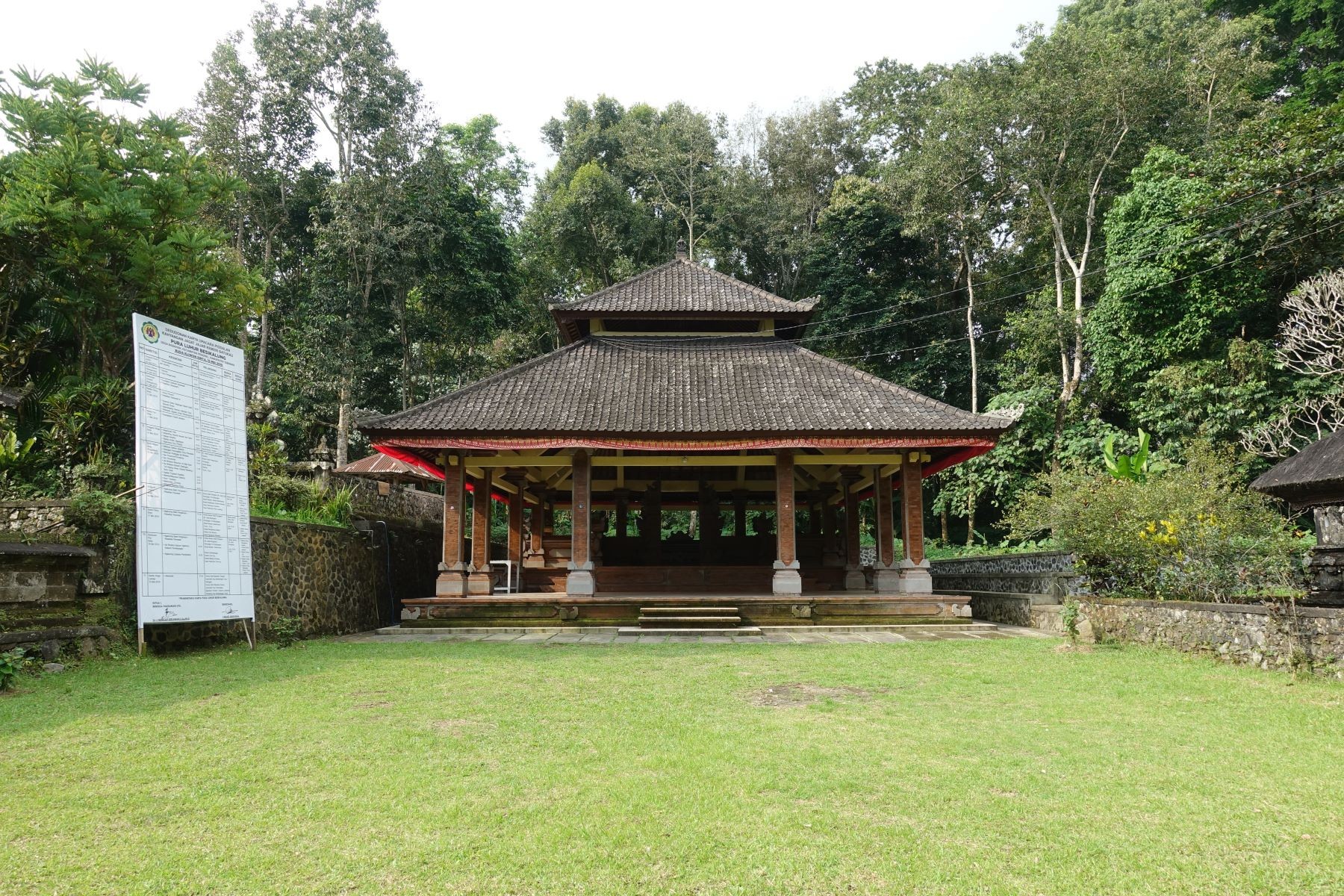 4. Pura Pancering Jagat
Pancering Jagat Temple is one of the oldest temples in Bali which has a megalithic heritage in the form of the Datonta Statue or Ratu Sakti Pancering Jagat which has a height of around 4 meters. This statue is decorated with simple carvings but has a scary face. For the Terunyan Village Community, the Datonta Statue is considered to be the embodiment of the Supreme God in Terunyan. This temple is located on the east side of Lake Batur, Terunyan Village, Kintamani, Bangli.
5. Penataran Sasih Temple
This temple was built in 1266 AD. This temple is quite unique, because there is a legacy in the form of a nekara called by the community as a falling moon. In addition to being considered a moon, there are also those who say that the nekara is Kebo Iwa's subang. In addition to nekara, there are also ancient relics in the form of Ganesha Statues, Priestess Statues, Rich Chess Statues, Dwarapala Statues, and Lingga Yoni. Penataran Sasih Temple is located in Banjar Intaran, Pejeng Village, Tampaksiring District, Gianyar.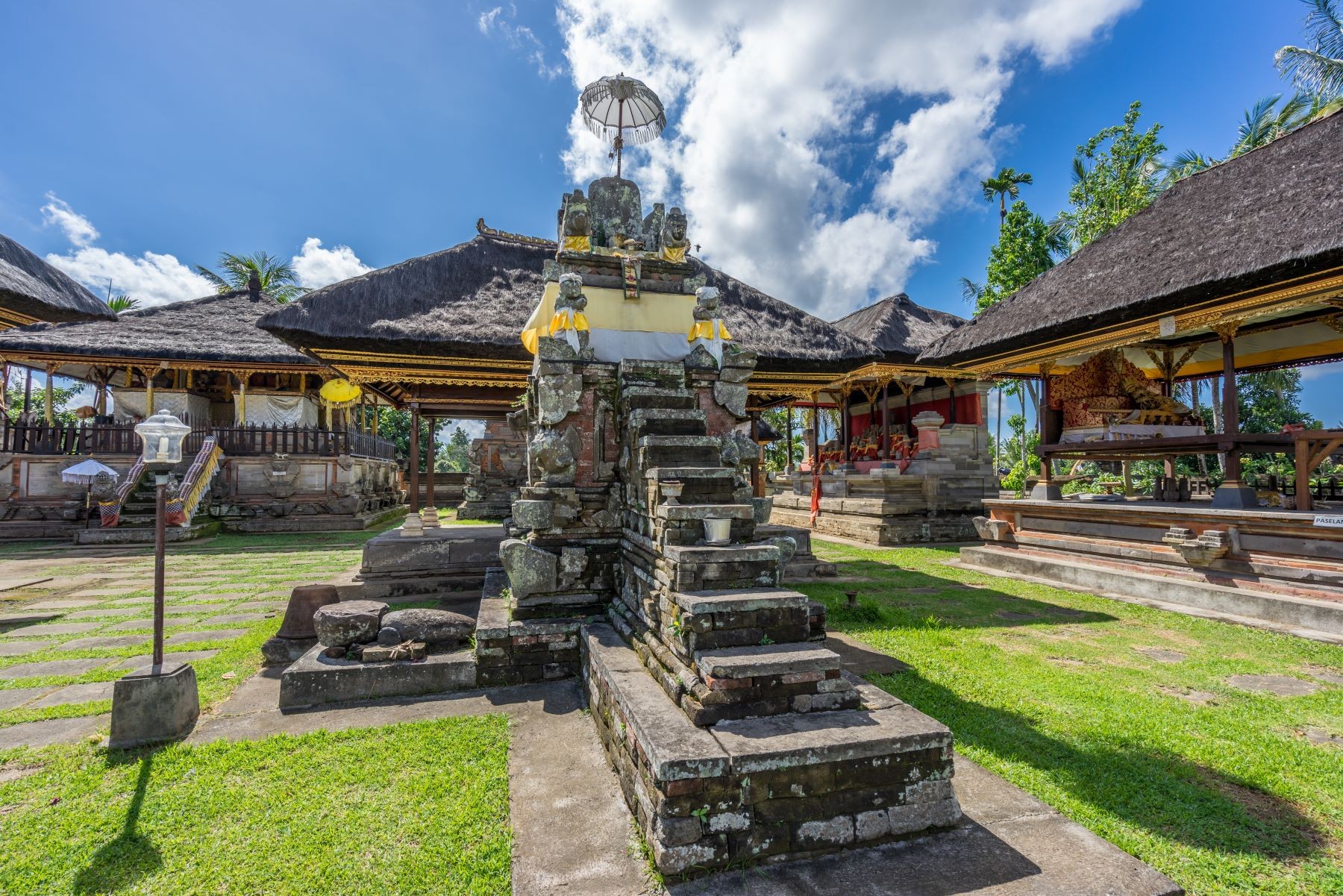 6. Kehen Temple
Kehen Temple is another oldest temple in Bali which is estimated to have existed since 1204 AD. In this temple, they are still worshiping the forces of nature. Such as Hyang Api, Hyang Tanda, and Hyang Karimana. These 3 elements are adjusted to the belief that developed in the teachings of Hinduism to become Tri Murti Gods. Kehen Temple is located in Banjar Pakuwon, Cempaga Village, Bangli Regency.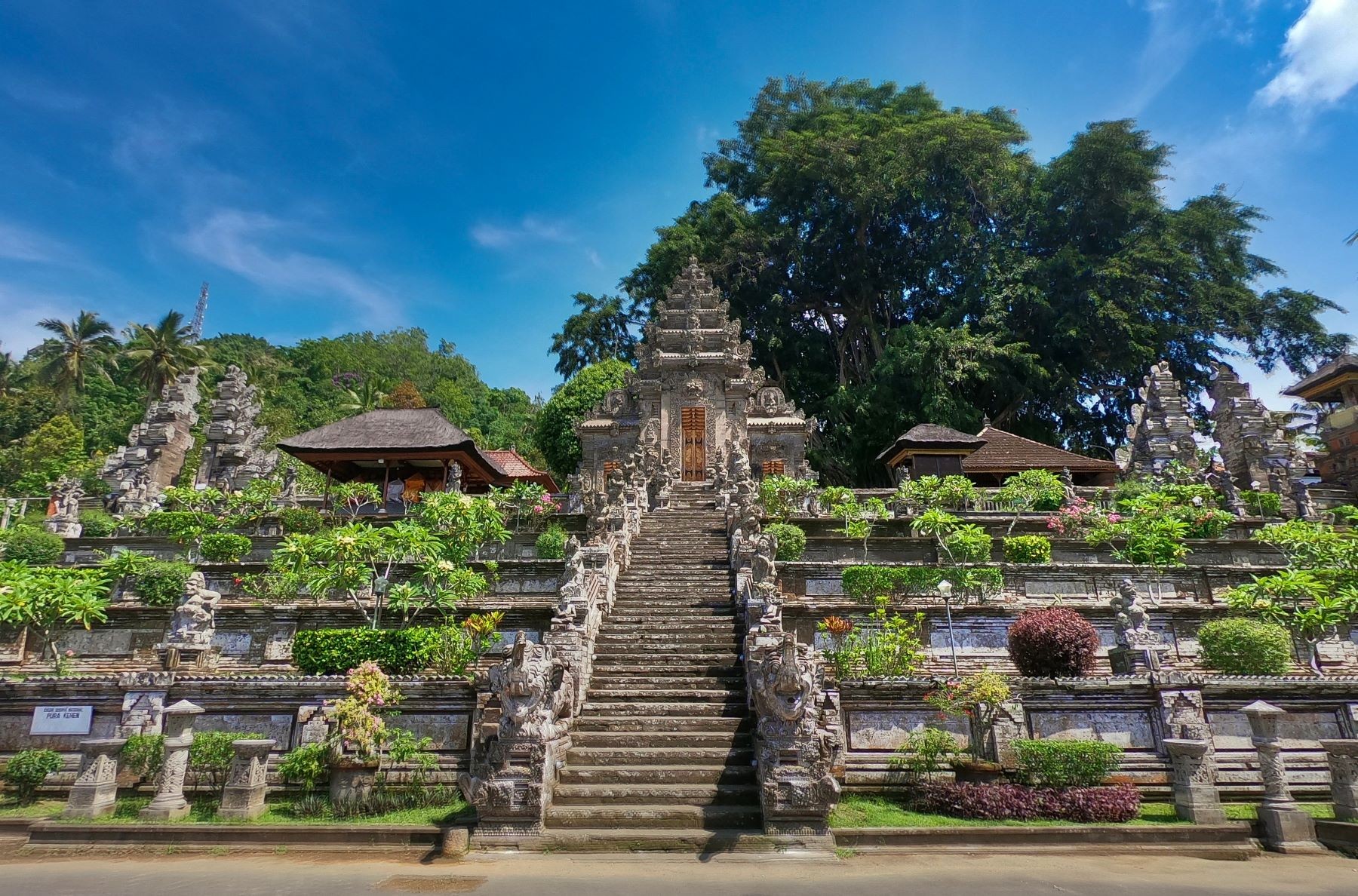 7. Goa Gajah Temple
Goa Gajah Temple was discovered around 1923 based on the findings of the statue of Ganesha, Trilingga, and the statue of Hariti. In addition, there is also a place of meditation or ancient pertirtaan with six statues of women who hold jugs as a shower of water. It is estimated, Goa Gajah was built during the reign of Anak Wungsu. Goa Gajah Temple is located in Bedulu Village, Blahbatu District, Gianyar.