The Luxury Of A Romantic Dinner In Nusa Dua
The Luxury Of A Romantic Dinner In Nusa Dua.
Enjoying a night together with your loved one is a luxury. And it could be more fascinating if you spend your romantic night in Bali, an island where the love of Gods and Goddesses is revealed through the beauty of art, culture, and nature. Do you want to enjoy a romantic dinner in Nusa Dua with your partner? Then here's the list of recommended places!
1. Together in a cave
The carved walls of lime or stalactites will witness a pair of people sharing their love to each other. This romantic atmosphere is worth trying when you are honeymooning or traveling with a lover.
Enjoying the luxury of dinner together in the cave is a hallmark of Samabe Bali Suites & Villas. From within this vertical cave-shaped stretches of sand complete with the waves, you can enjoy your romantic dinner in a unique way. First of all, you have to reserve a table. Once you get there, 4 staffs will serve all the needs of a candle light dinner plus setting up of equipment, and a chef will prepare a menu. The menu types are very diverse and they also provide vegetarian food. With a price range of IDR 150,000.00 per plate, you will feel the luxury in every bite.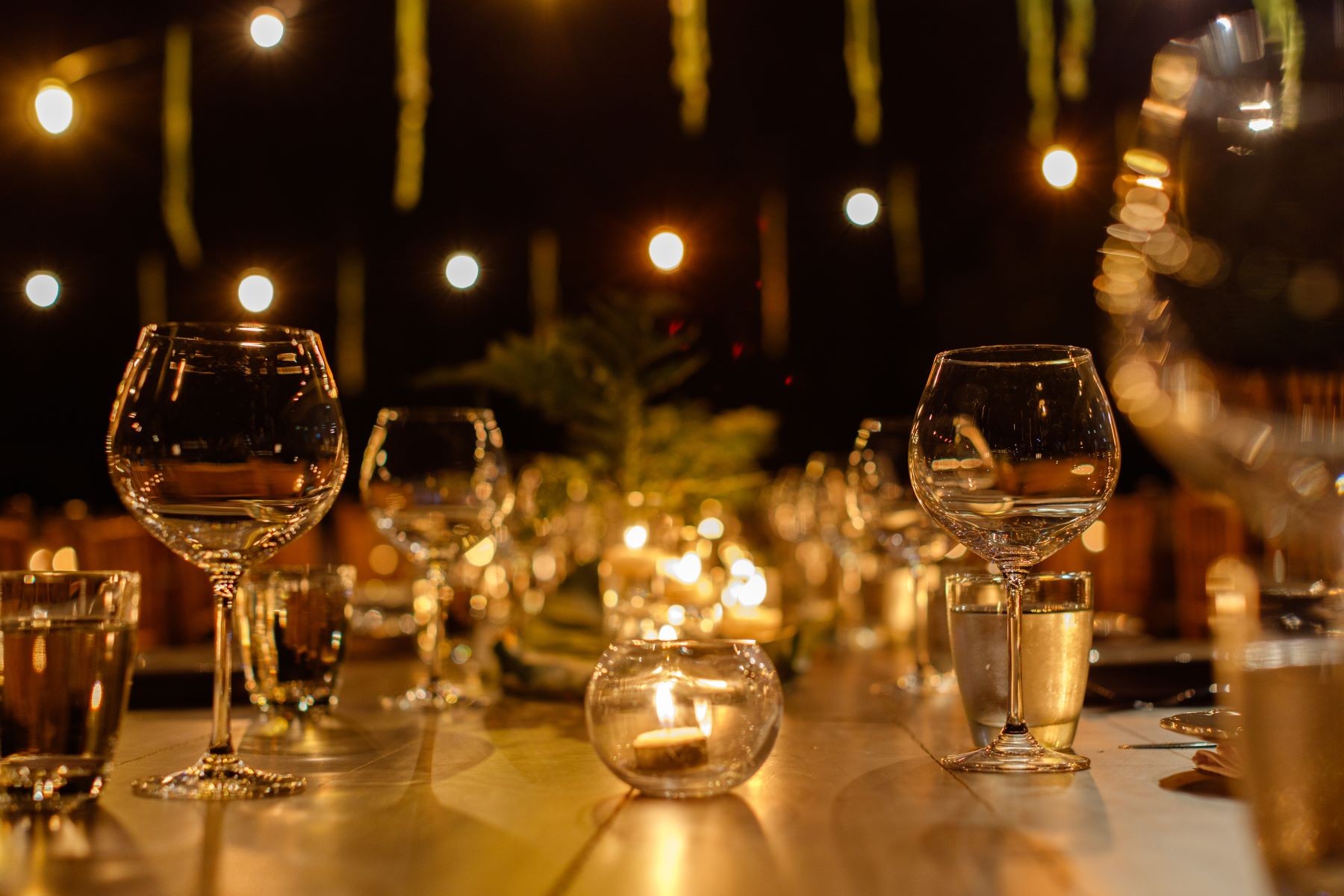 2. Dinner on the cliff
The view of the second recommended dinner place is like a painting titled Mooi Indie by a famous painter. The color composition presented from the table set will amaze you. The sky is almost dark, the gentle breeze carries the scent of salt, and the Mediterranean seafood menu is presented beautifully on a rectangular table. These three compositions can be enjoyed when you and your partner have dinner at Crystal Blue Ocean Grill.
It is located on Jalan Pura Barong-Barong, Nusa Dua, Bali. Every now and then, the frangipani scent wafts from this place. In this restaurant, you can taste the delicious menu with a price between IDR 155,000.00 to IDR 1,000,000.00.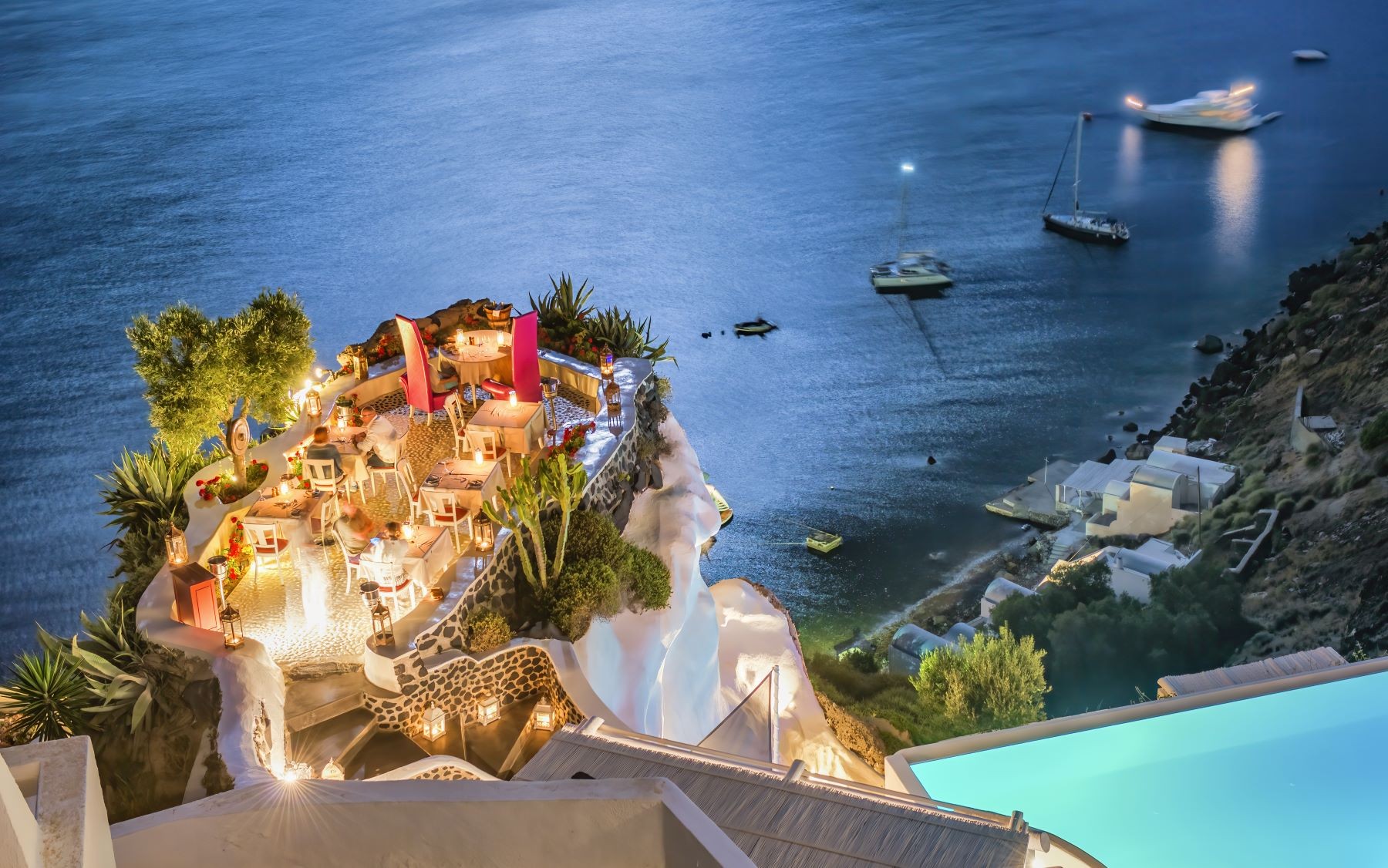 3. Enjoy the horizon from the beach
When the sky is clear, you can watch the horizon line that separates the sky and ocean in this dinner place. At 18:00 WITA, the sun began to move back to the contest, now it is a special atmosphere that should be enjoyed together with lovers or family.
The place is called Arwana Restaurant and is located in the Nusa Dua Tourism Region. It has become a recommended dinner place due to its scenic view that can be a witness to the warmth of the relationship between you and your partner. This place also provides a family seat. The menu price range is between IDR 141,000.00 to IDR 986,000.00. They also provide special request menus such as vegetarian, gluten-free and others. There is live music in this restaurant, so you can request a specific playlist according to the atmosphere you want to build.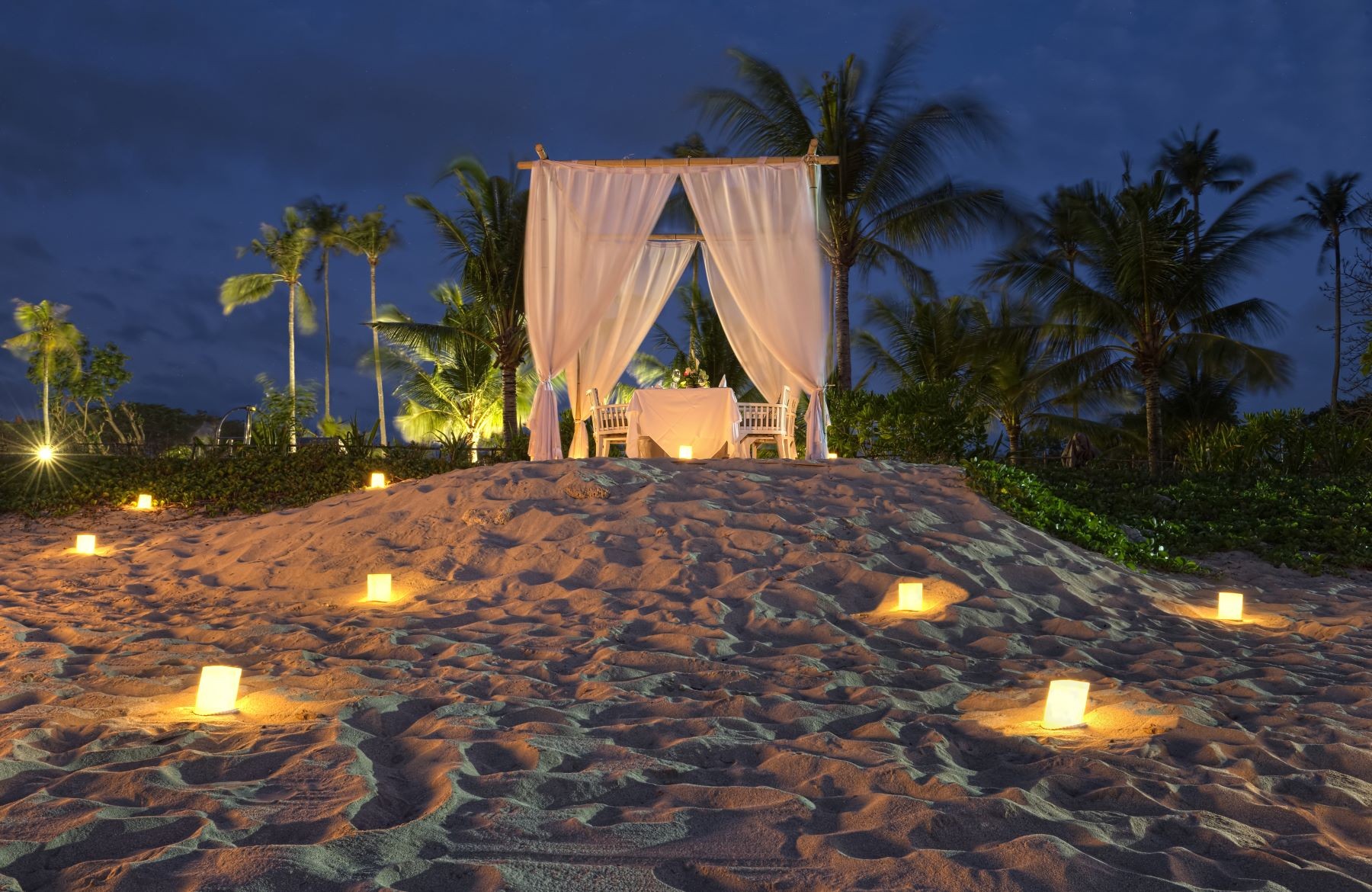 Interested in enjoying the luxury of dinner in Bali? Reserve your table and invite your lover or family immediately!