The Most Romantic Place For Valentine's Day In Bali
The Most Romantic Place For Valentine's Day In Bali.
Bali is not only beautiful but with whom you enjoy it will affect the atmosphere you get. If you want to have a romantic getaway, Bali is the perfect destination. This island is even recognized as the 5th most romantic place in the world. If you want to spend time with your lover on Valentine's Day, then consider the recommendations below.
1. The Love Story Witnessed by the Gods in Tanah Lot and Ulun Danu Batur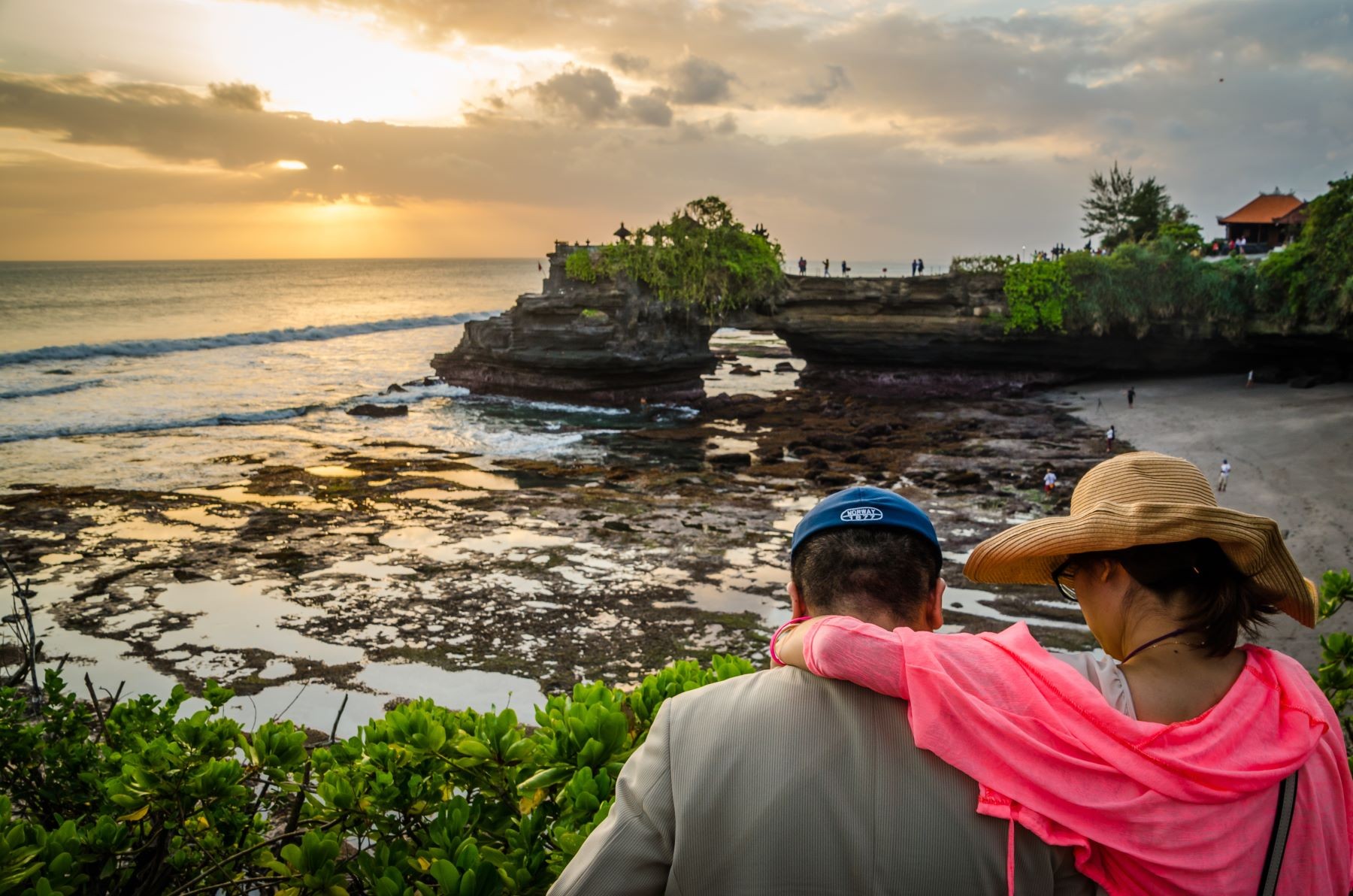 Tanah Lot is a must-visit destination by tourists from within and outside the country. Here stands a temple on a large rock. You and your partner can spend time together in front of the gods of berstana. At low tide, visitors can walk near the Luhur Temple. To enter the temple, there are strict rules that must be complied with. These rules must be obeyed if you want to enter them.
The second most iconic place is Pura Ulun Danu Batur. This temple is on the edge of Lake Batur and is located at the foot of Mount Batur. Both destinations are recommended as the most romantic places for Valentine's Day indeed with a beautiful natural background. In Ulun Danu Batur Temple, you and your partner can feel the cold temperature.
The distance between the two places above is far. You need to drive for 60 kilometers or takes about 1 hour and thirty minutes. Therefore, you can choose one or enjoy both. If you stay around Lake Batur, you can choose the appropriate type of lodging. Such as guesthouses, resorts, and villas.
2. Test Your Adrenaline in Tanjung Benoa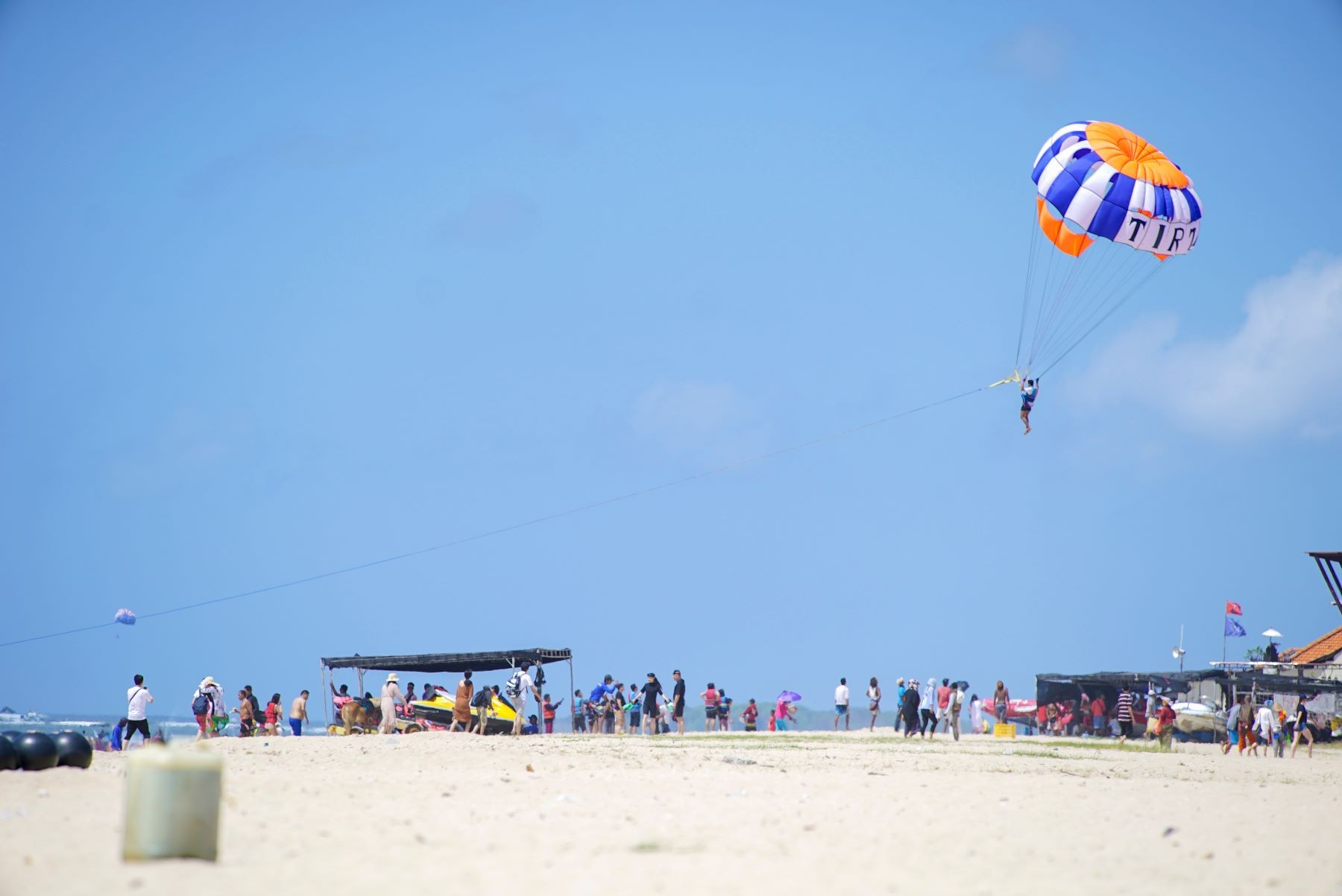 You can find various water sport rides in Tanjung Benoa. From the banana boat, jet ski, parasailing to fly-board can be done with your beloved partner. If you want to try to test your adrenaline, then this is the place.
Visiting the beach in Bali will be enchanted by white sand and tropical winds. It's different if you visit Tanjung Benoa. Besides being able to enjoy the charm of white sandy beaches and the sigh of the sea breeze, you can also try water sports. Plus, you and your lover can rent a boat to cross to Turtle Island.
3. Tegallalang Rice Terrace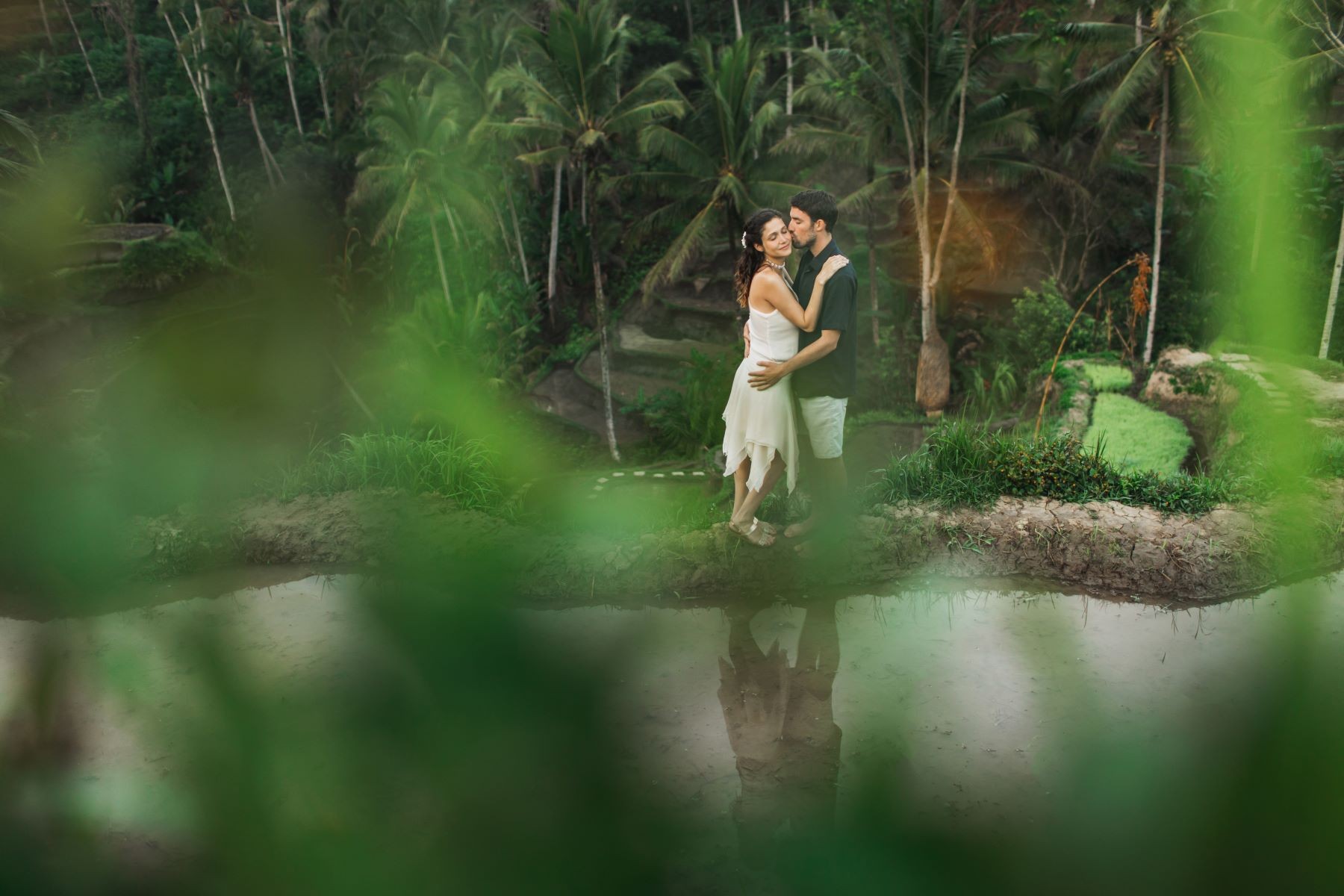 Navigate your destination towards Tegallalang if you want a leisurely walk with a verdant view of rice fields. Casual trekking activities can color your Valentine's Day. In Tegallalang, you and your lover can walk or ride a bicycle. Your vacation will seem simple but sweet. Interested in going around the most romantic places in Bali? Stop by this area.
4. Gunung Payung Beach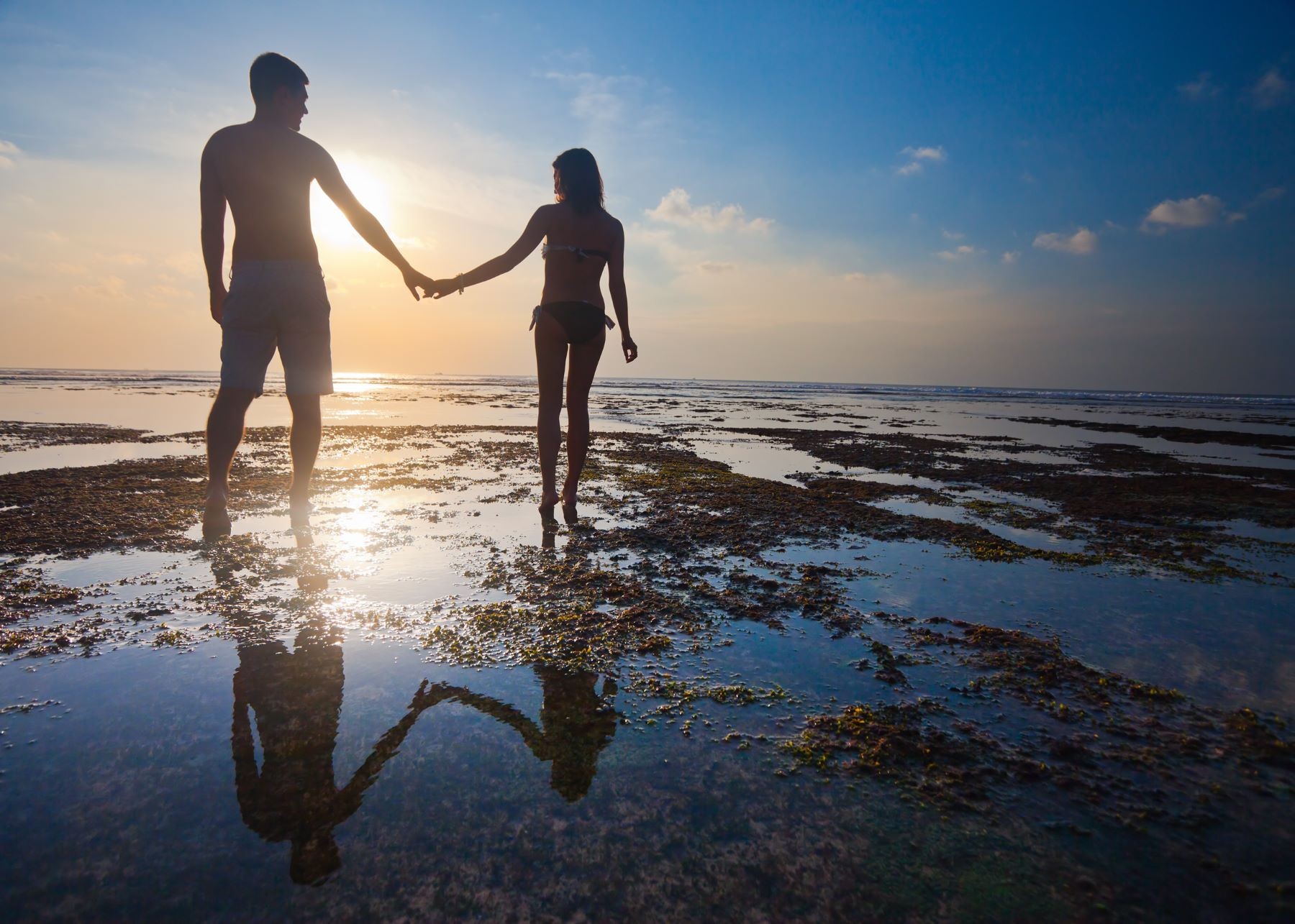 This beach is not as popular as Kuta Beach or Sanur Beach. But still, it is considered one of the romantic beaches in Bali. Many activities together can be done here, such as playing water on the edge of the waves and sunbathing under the warmth of the sun. Besides these two things, you can try paragliding.
Which do you want to visit between those five romantic places? Plan your traveling and enjoy the beauty of the island of Bali.