7 Most Beautiful Flower Gardens In Bali
7 Most Beautiful Flower Gardens In Bali.
As a tropical region, the island of Bali has a wide variety of plants. There's even a saying that says 'plant a trunk to grow a tree'. Because the land is so fertile, there are several destinations with colorful themes such as in the flower garden. If you want to spoil your eyes, let's enjoy these 7 beautiful flower gardens in Bali below.
1. Belayu Florist
This beautiful flower garden is located in Batannyuh Village, Marga, Tabanan. A sunflower field is ready to comfort your heart. In this garden, you can also find celosia flowers. Initially, this flower garden was not a tourist destination, but to distribute flowers to Denpasar and Nusa Dua. Well, in 2018 it's attracted many visitors who are looking for photo spots. So, it's open as agrotourism.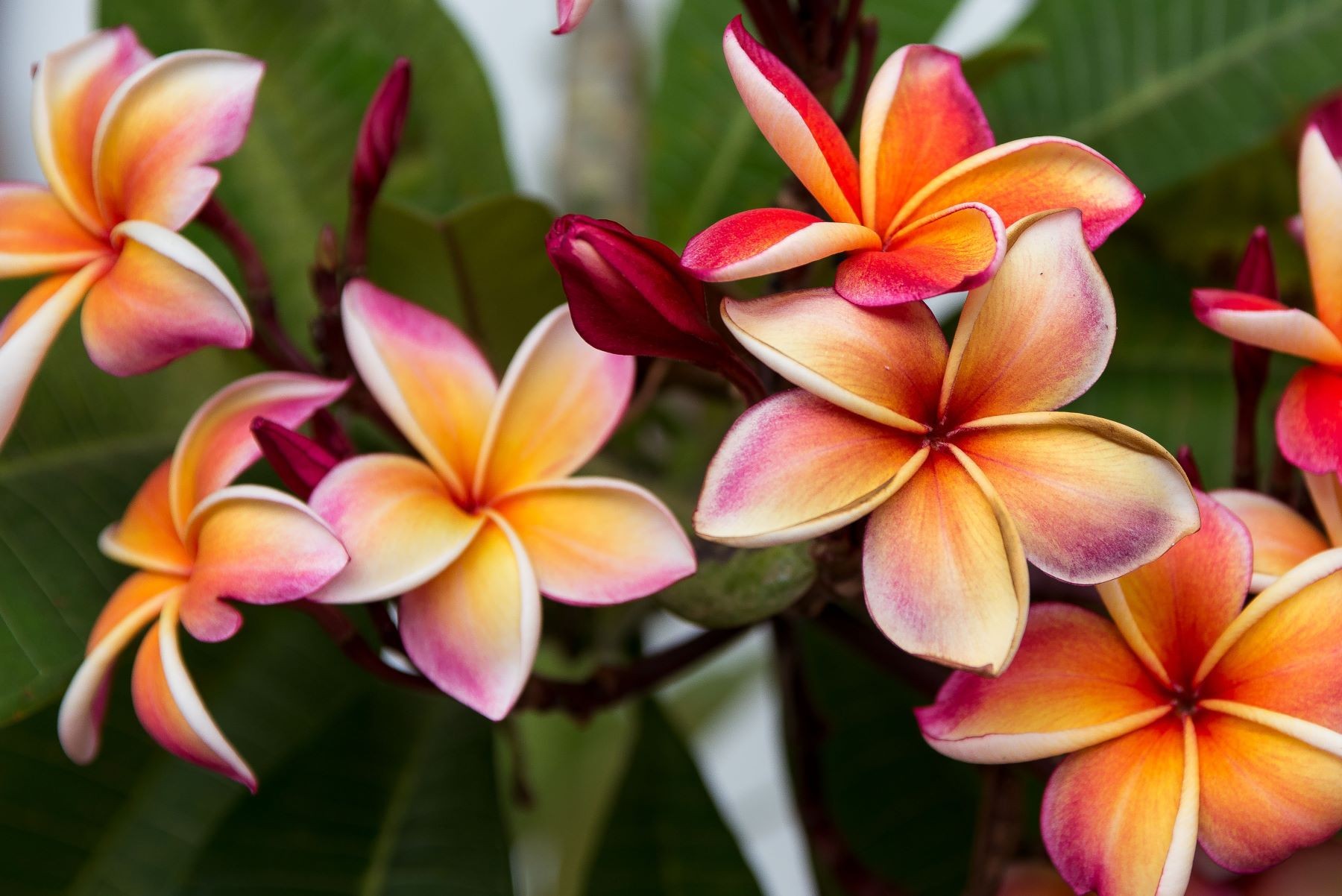 2. Edelweis Hut
Exactly as imagined, a cottage surrounded by edelweiss flowers was named after Edelweis Cottage. The atmosphere is like in the Netherlands, because there is a cottage with windmill ornaments. Cold air will cover this area, so if you'd better bring a jacket or other warm clothes.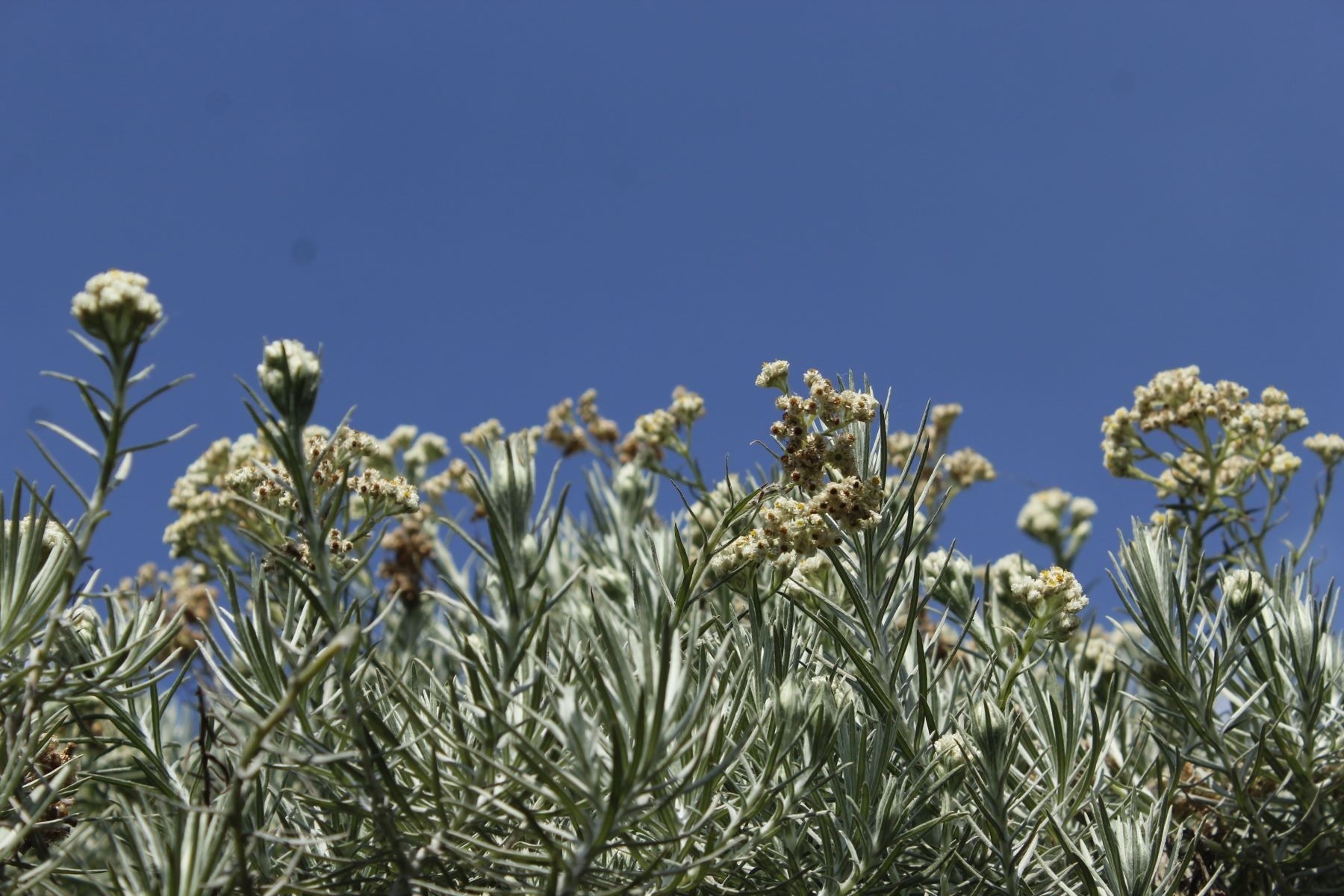 3. Bali Orchids Garden
The park, which is filled with various types of orchids, was opened since 1998. Here, not only orchids from the archipelago but colorful flowers from various countries can also be enjoyed. Located on Jalan Bypass Tohpati, Kesiman, Kertalangu, Denpasar. This park is quite easy to find. You only need to see the road marker that shows the location point.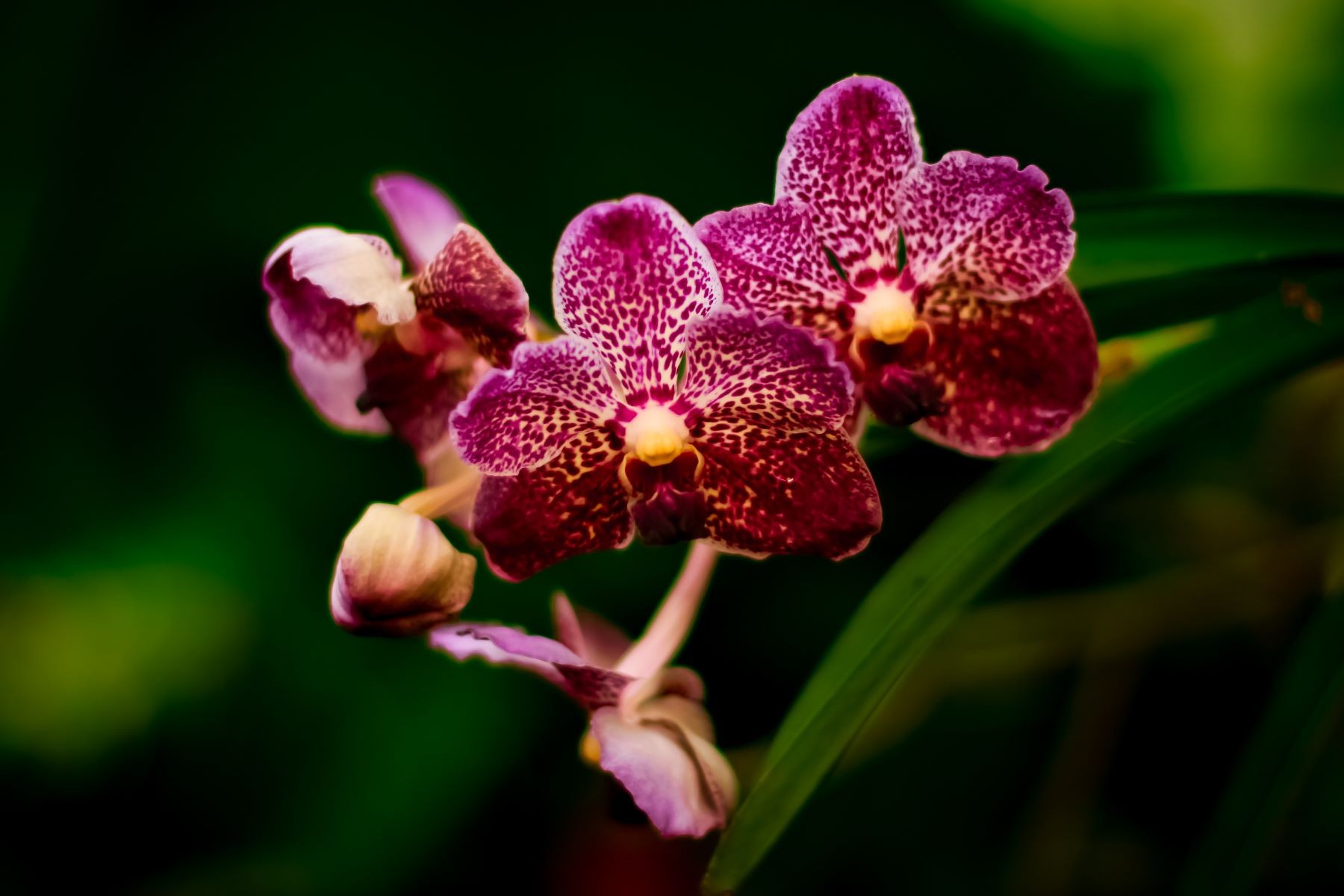 4. Jinja Park
Although it is located in Besakih, Rendang, Karangasem, but the atmosphere as if being in Japan can be felt in Jinja Park. Here, there is a row of red gates lined up, located in the middle of marigold plants and kasna flowers. This park is popular as a unique place to get beautiful photos. Prepare your camera and choose the most beautiful view in Jinja Park.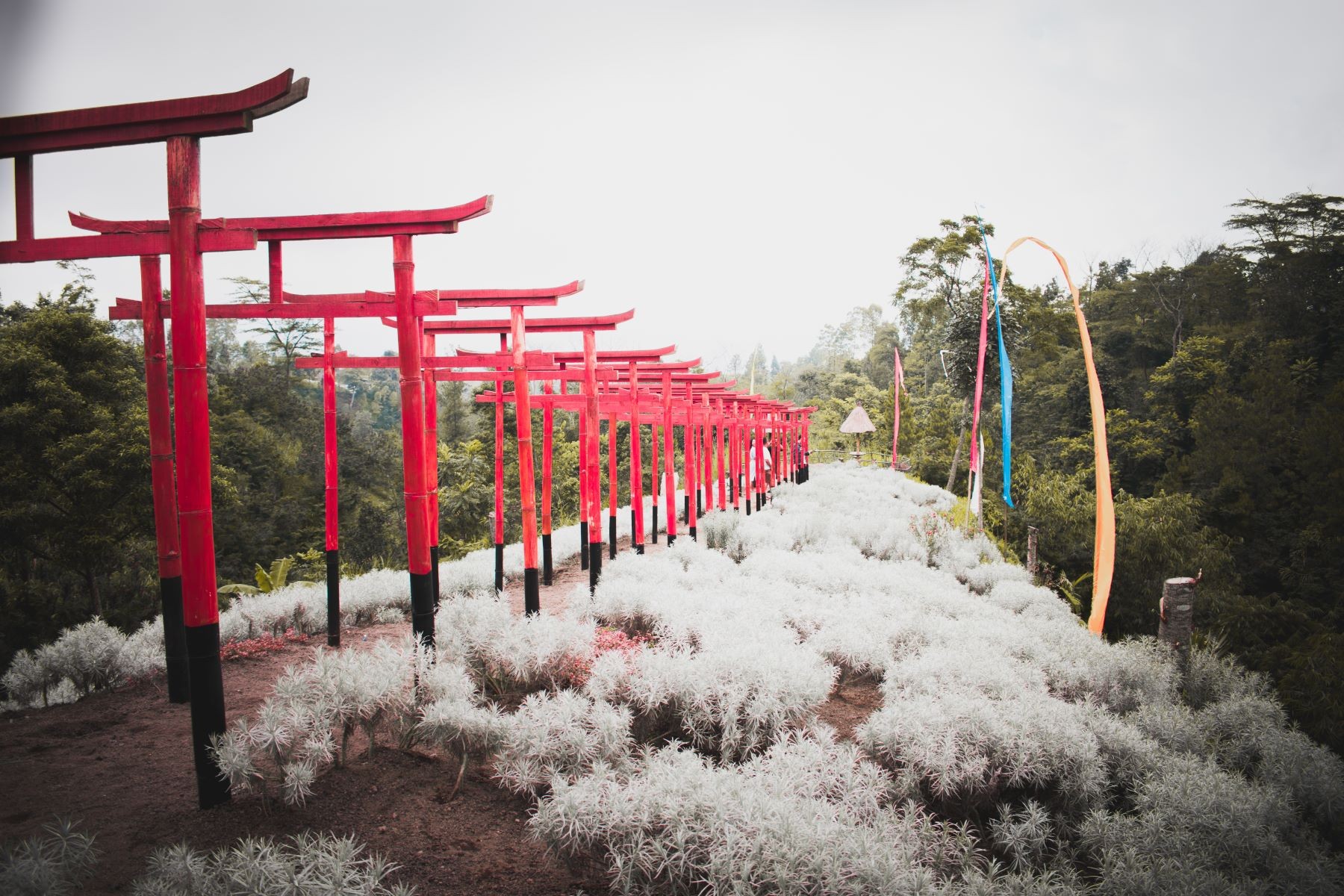 5. The Blooms Garden
One word that describes this flower garden: beautiful. Another advantage of The Blooms Garden is its strategic location and complete facilities. The Blooms Garden grows more than 10 types of flowers with an area of approximately five hectares. If you don't want to tire around the whole corner of this beautiful park, you can just enjoy a cup of coffee at the café. So, besides being planted with flowers, The Blooms Garden is also a coffee plantation.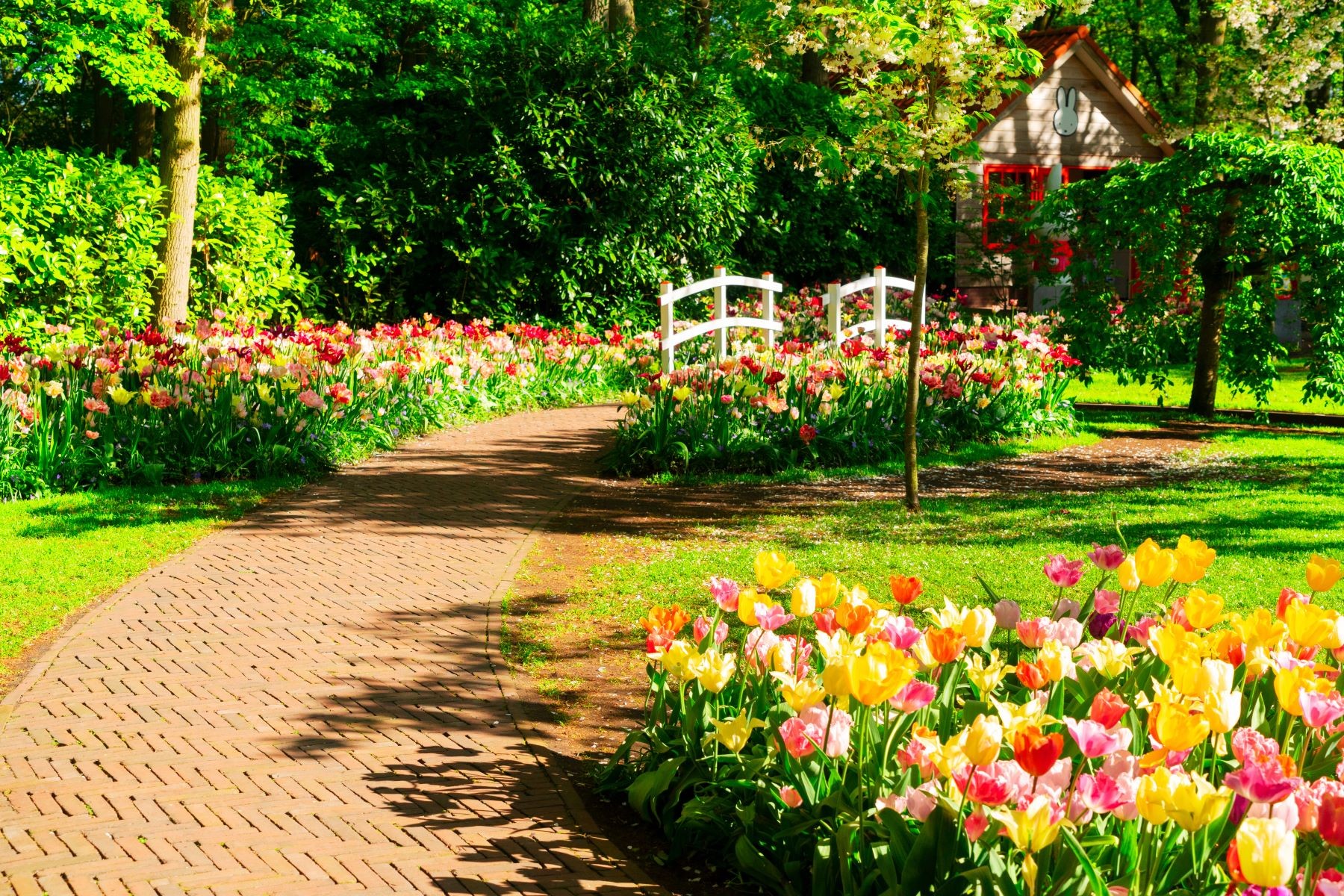 6. Taman Soekasada Ujung
This park is indeed the majority of overgrown with ornamental plants. Although not blooming, but still, this spot is very beautiful. Taman Soekasada Ujung also keeps historical memories of the Karangasem Kingdom. This park is an 11-hectare land with a unique building. This park is most often used for pre-wedding photos.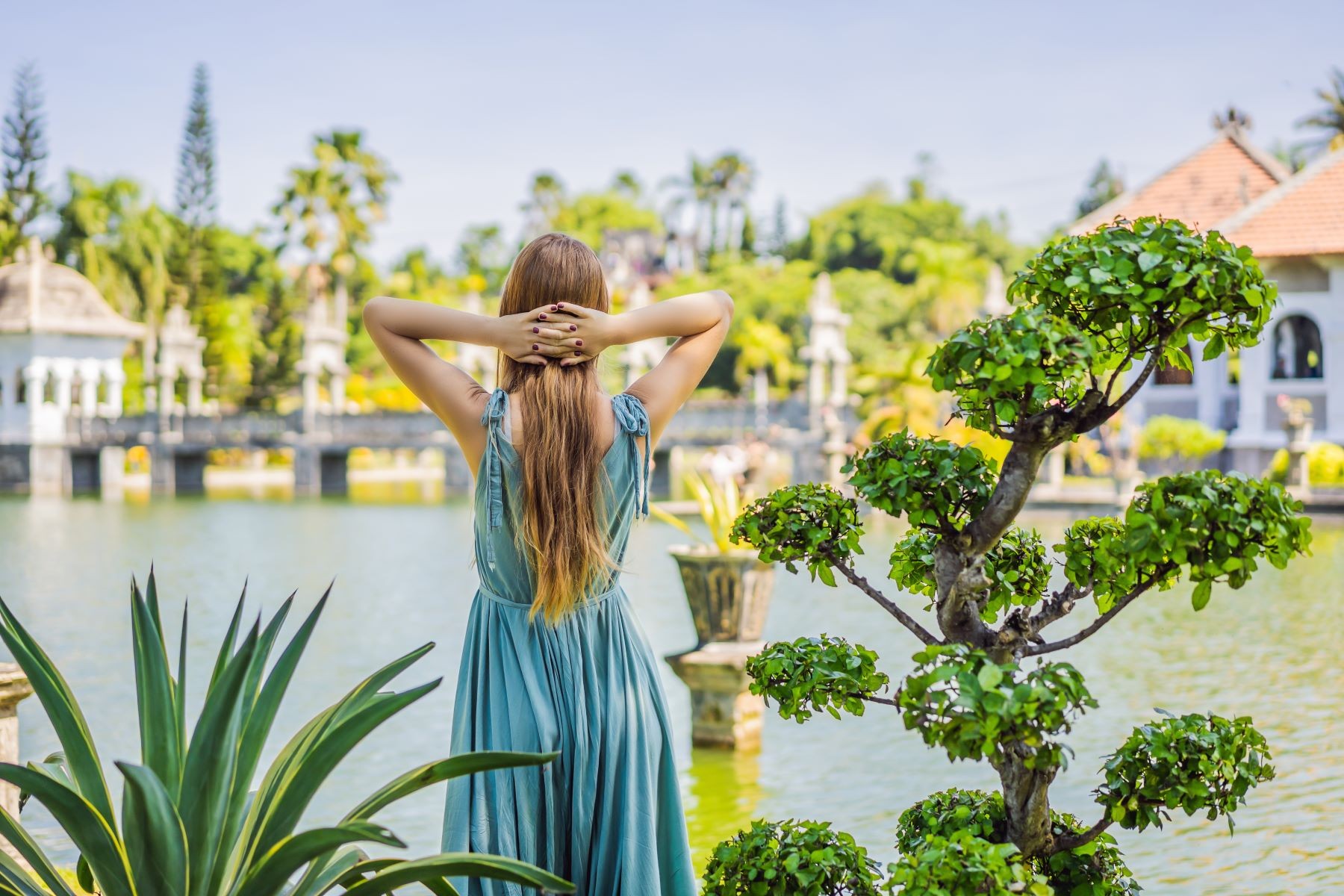 7. Taman Saraswati
Saraswati Park is part of the temple to worships the Goddess of Knowledge, Saraswati. The most famous spot is a pool of water filled with lotus. When blooming, the composition of lotus flowers colors, dark green leaves, and gates with Balinese ornaments unite into one. So that it looks like a painting on canvas. You can also find Cafe Lotus Ubud in this area, a comfortable place to enjoy the dim evening.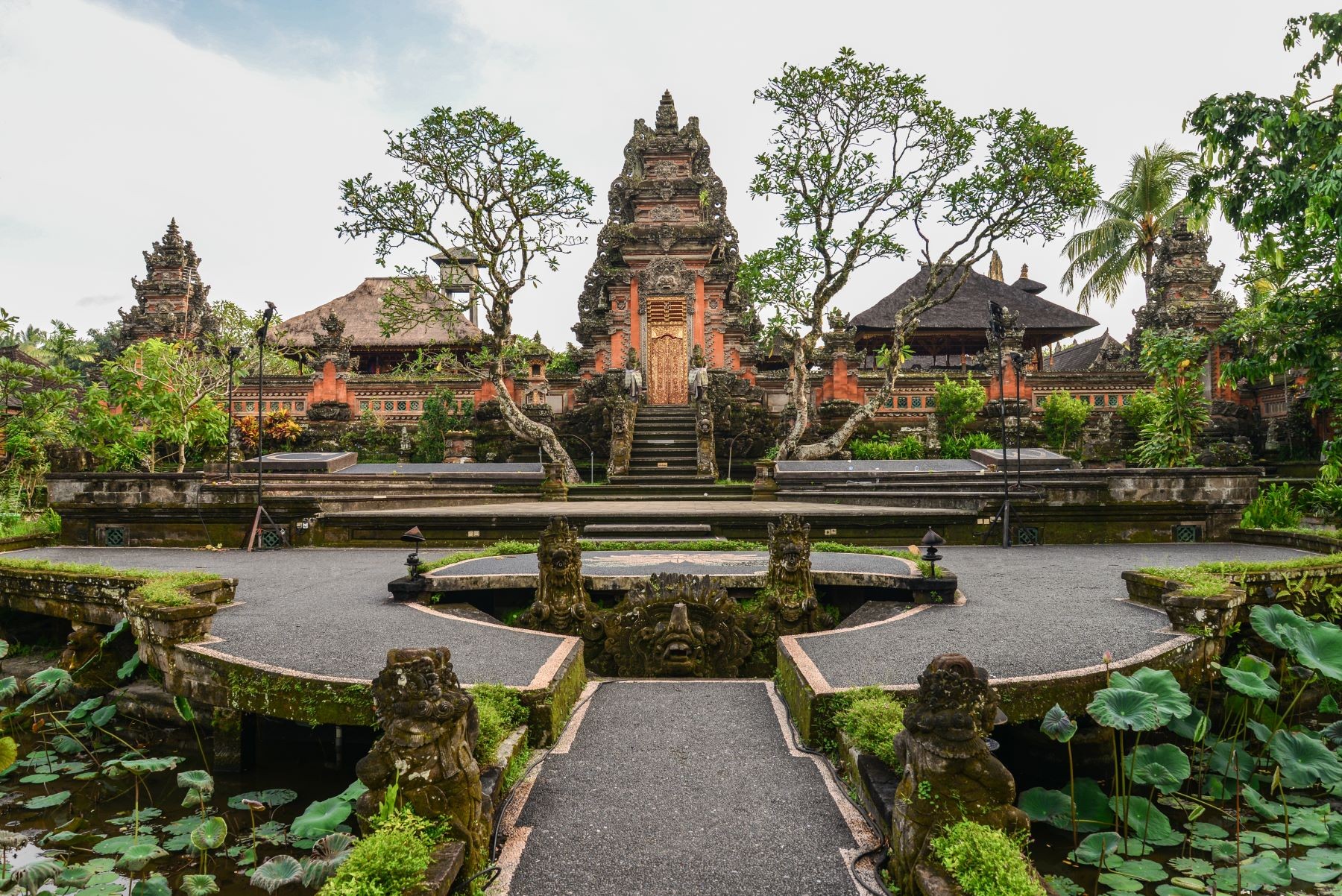 Interested in stopping by a beautiful flower garden? Hopefully, the our list will be useful for your holiday guide. Enjoy the colorful beauty of the Island of the Gods!