7 Black Sandy Beaches In Bali With Amazing Scenery
7 Black Sandy Beaches In Bali With Amazing Scenery.
Every coastline in Bali has a different uniqueness. Yes, the coastlines that surround the island of Bali is attractive even though not all of it is crowded with tourist. The natural beauty, the exotic wave, and the melodious sound of the waves, you can find it in Bali. Besides the amazing panorama, there are also various activities you can do around the beach.
You might already know what to do when you visit the white sandy beach. However, what about the black sand beach? That kind of beach also has its own charm. Beaches with dark sand color usually have a high mineral content. That's why some beaches are used to produce salt. Anyway, if you want to visit a black sandy beach with beautiful scenery, you can check out this list below.
1. Canggu Beach
It is located in North Kuta in the administrative area of Badung Regency. This black sand beach is quite crowded with foreign and domestic tourists. This beach is popular with its beautiful sunset. Besides that, surfers around the world also visit the beach to conquer the waves! You can also sit back and relax in front of the café while enjoying the beautiful view and a glass of fresh drink. Canggu Beach also known as Echo Beach, and located around 18 kilometers from Ngurah Rai International Airport.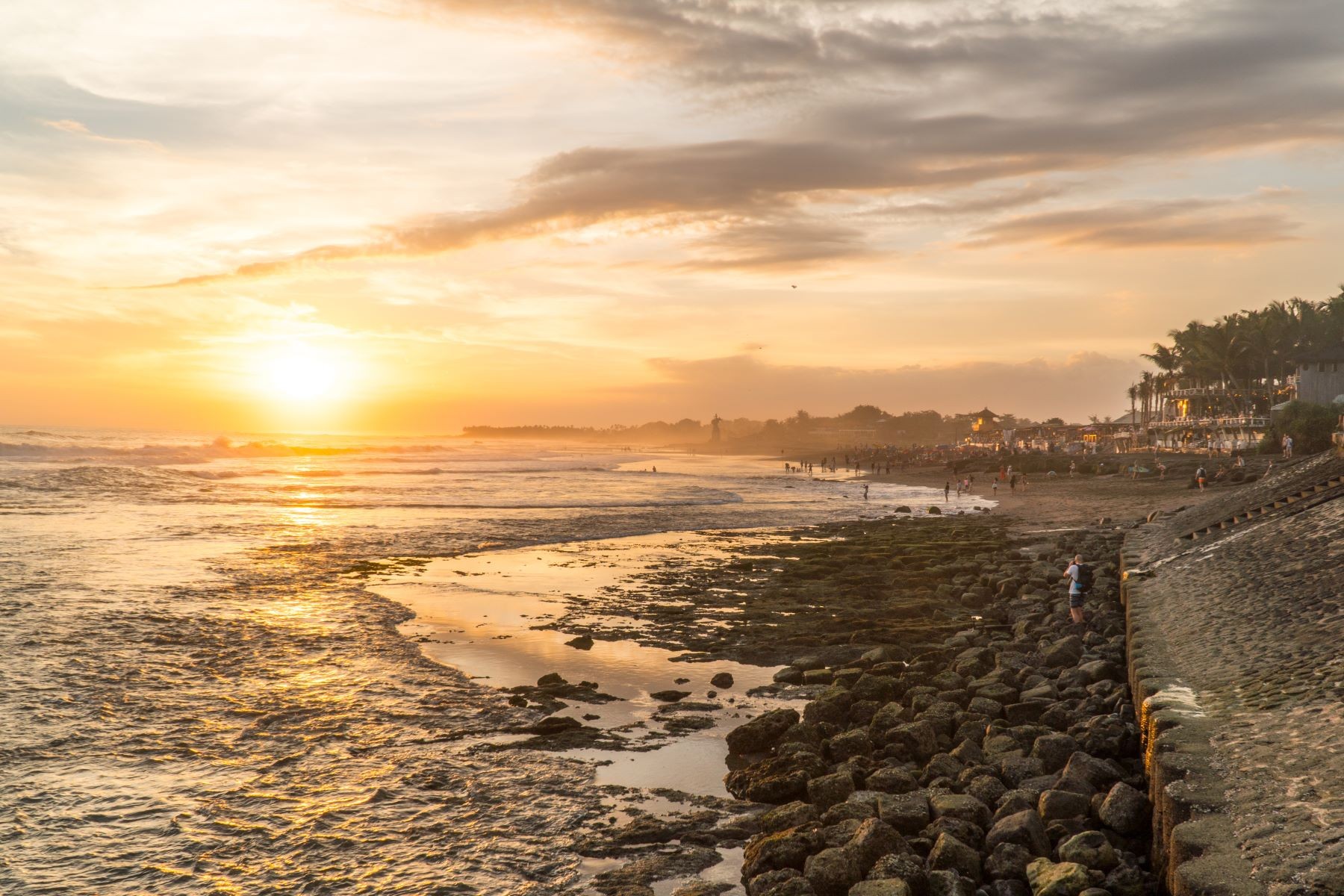 2. Mengening Beach
From Canggu, you can move southwest toward Mengening Beach. From the parking lot, you need to walk down a few meters down the rock to reach the sandy area. Even though the path is uneven, the beach is easy to reach because it already has a proper trail. The sand area is relatively small and is bordered by coral rocks. However, you can spend some time enjoying the panorama and forget about your daily activities. Don't forget to always be careful and follow the restrictions written on the warning board.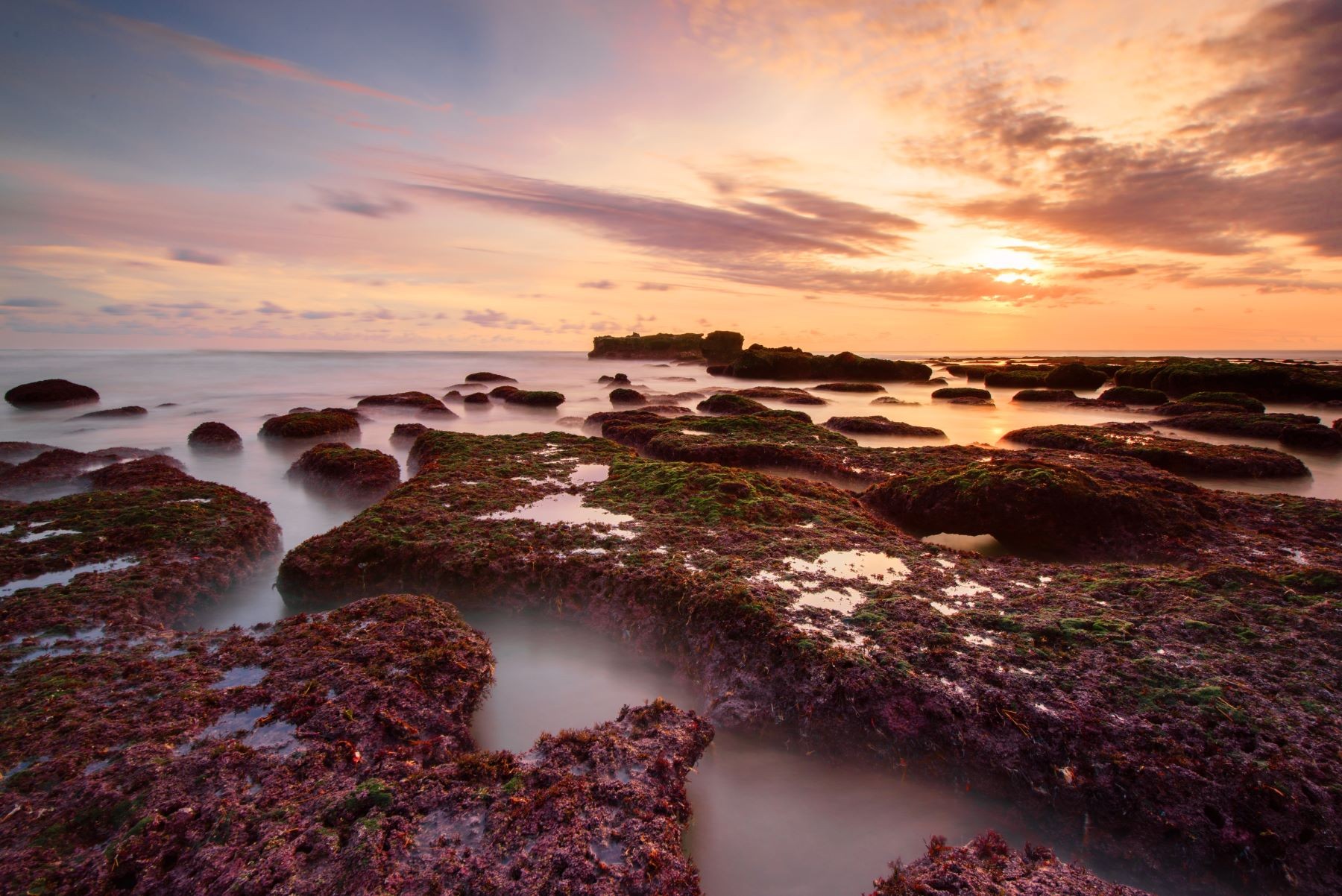 3. Nyanyi Beach
The third recommended black sandy beach is located in Tabanan Regency. It's called Nyanyi Beach. "Nyanyi" is an Indonesian word means singing. The beach has a beautiful composition of green fields, black sand, and cliffs as if it describes the humming of nature. Initially, this beach wasn't known as a tourist destination, but it's more popular among couples who want to have their pre-wedding photos.
Nyanyi Beach is not far from other popular places. Currently, many photographers are looking for spots in the beach area to take pictures. Also, visitors of Nyanyi beach are also able to enjoy its beautiful sunset.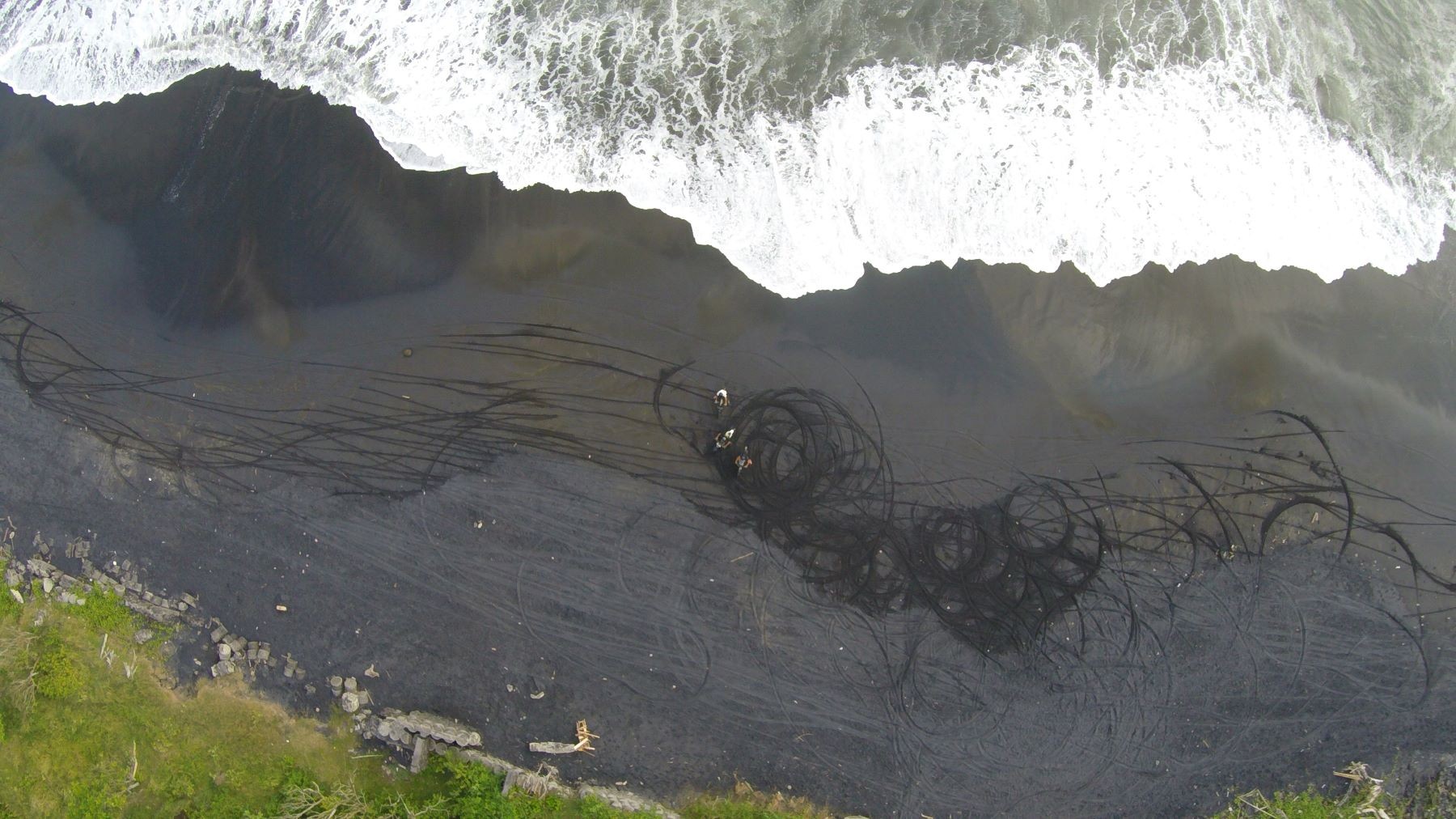 4. Baluk Rening Beach
From Tabanan Regency, let's go to Jembrana Regency. In this district, there are several beaches with dark-colored sand, including Yeh Leh Beach, Candikusuma Beach, Medewi Beach, and Karang Sewu Beach. Well, the most recommended is Baluk Rening Beach.
To reduce the level of abrasion, rocks and footpaths were built on the banks of Baluk Rening Beach. You can feel the cool atmosphere caused by palm trees planted neatly on the beach. The beach is quite small but clean. The sand contains volcanic minerals, and it's beneficial for our health. The black sand is believed to cure rheumatic pain and some skin diseases.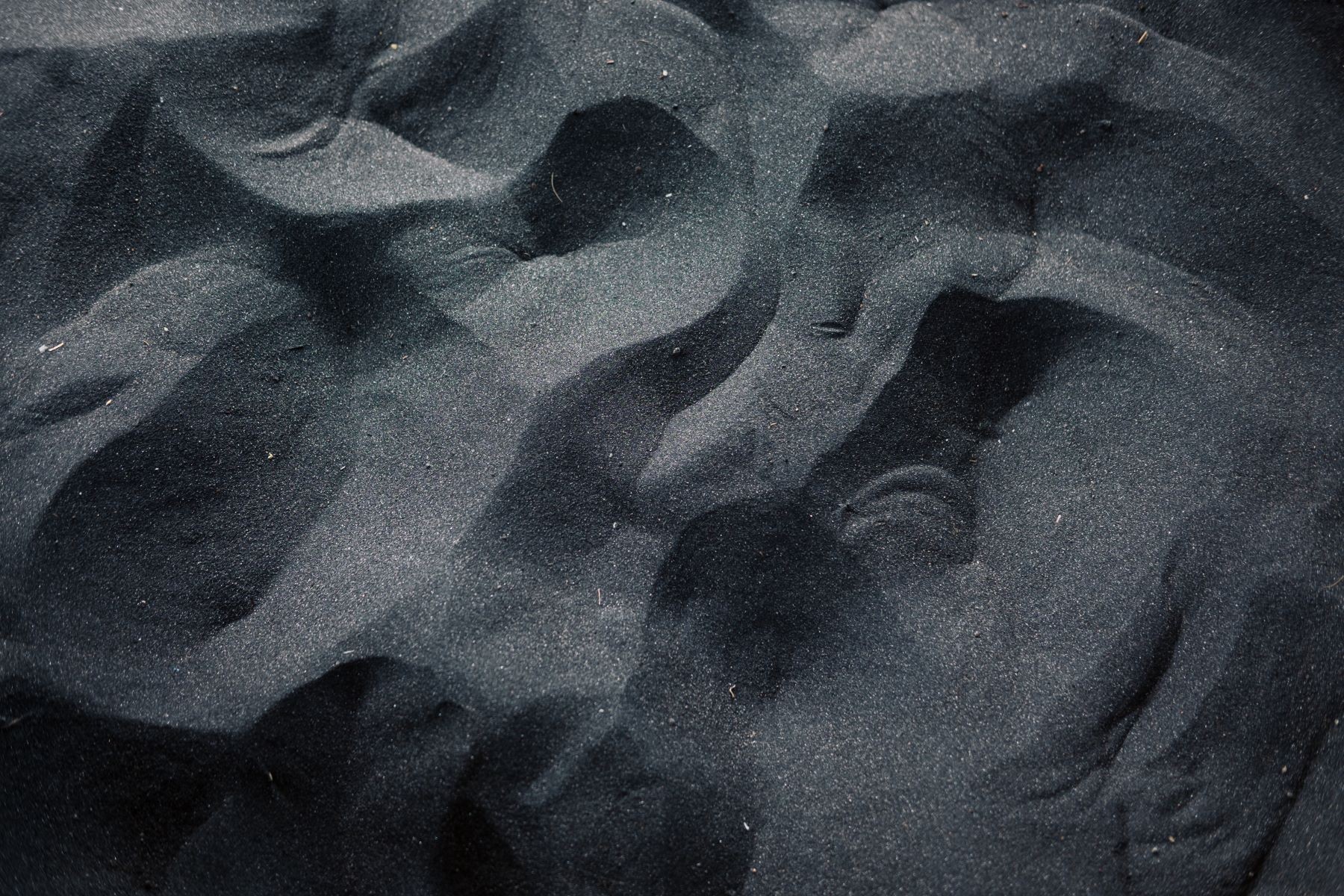 5. Lovina Beach
Next, the dark sand beach in Buleleng Regency, Lovina Beach. This beach is famous for its access to see dolphins jumping in the middle of the sea. At the edge, there's a wooden bridge provided for tourists. Lovina Beach will also be crowded with tourists who want to enjoy the golden color of the rising sun in the morning.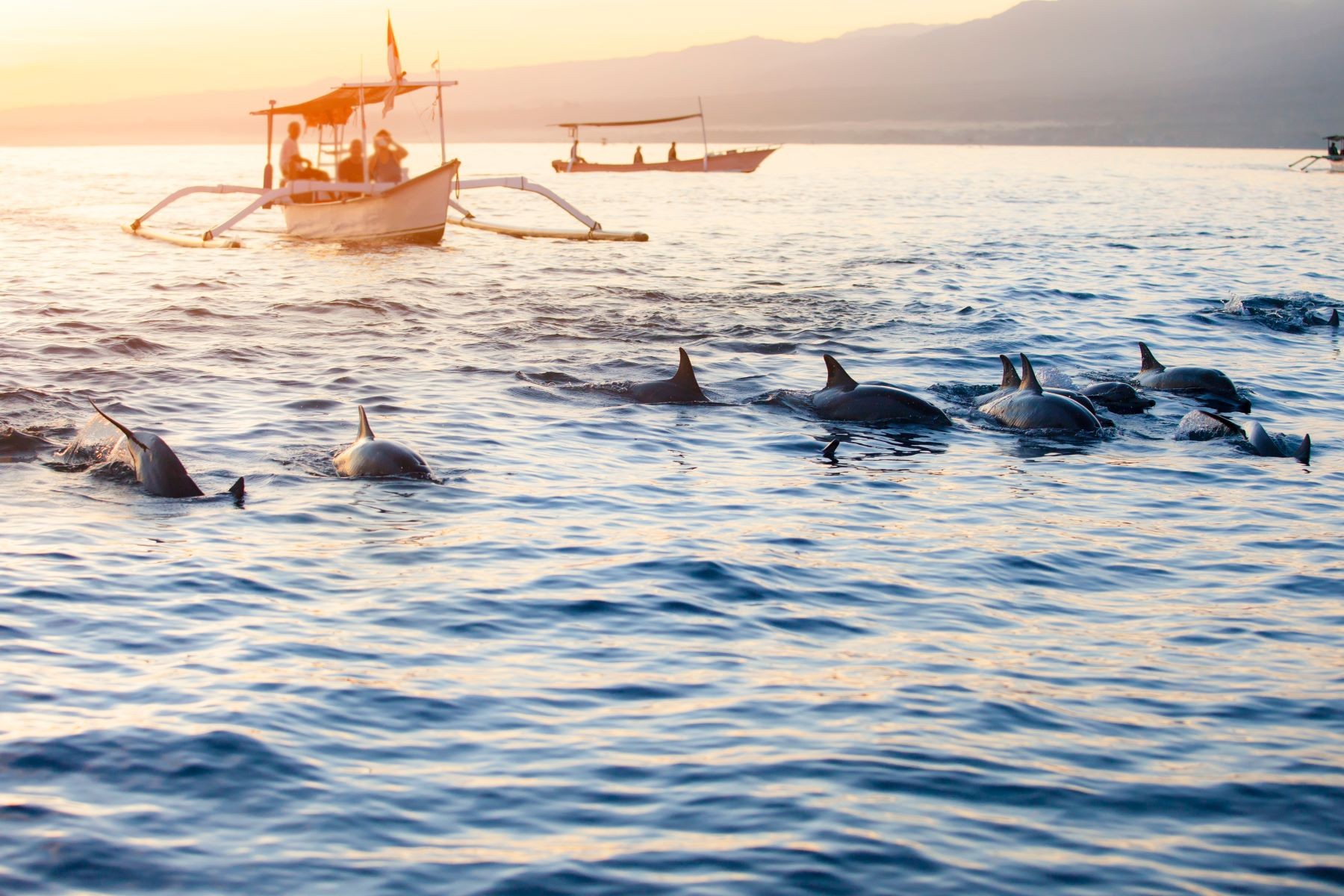 6. Amed Beach
This beach is famous for being a place for diving and snorkeling, Amed Beach. Located in East Bali or precisely in Bunutan Village, Abang District, Karangasem Regency. From the vehicle parking lot, there is a footpath with large trees over the edge. Pretty soothing! There are many rocks in the stretch of black sand. The coconut trees are waving when it's blown by the wind. Fishing boats lean back in the morning, right when the sunrise shows itself.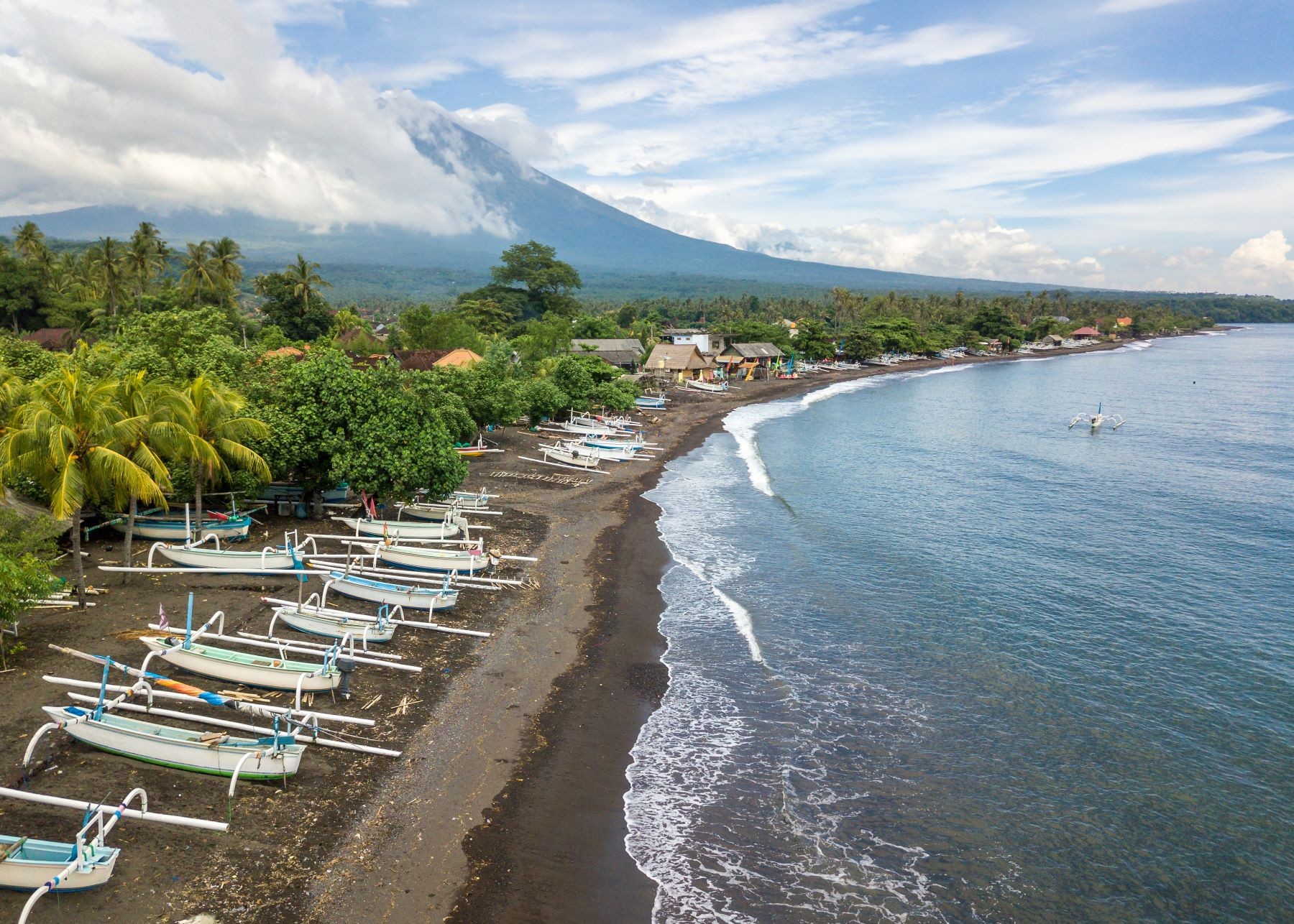 7. Kusamba Beach
Kusamba Beach is popular among tourists who like fishing. On this beach, you can see people throwing their hooks, and then the waves pull the strings toward the center. In Kusamba Beach, there are also many stalls with the halal food menu, like seafood. Such as smoked fish, sweet and sour squid, etc. During holidays, Kusamba Beach is crowded. Well, during weekdays you will only see some people fishing.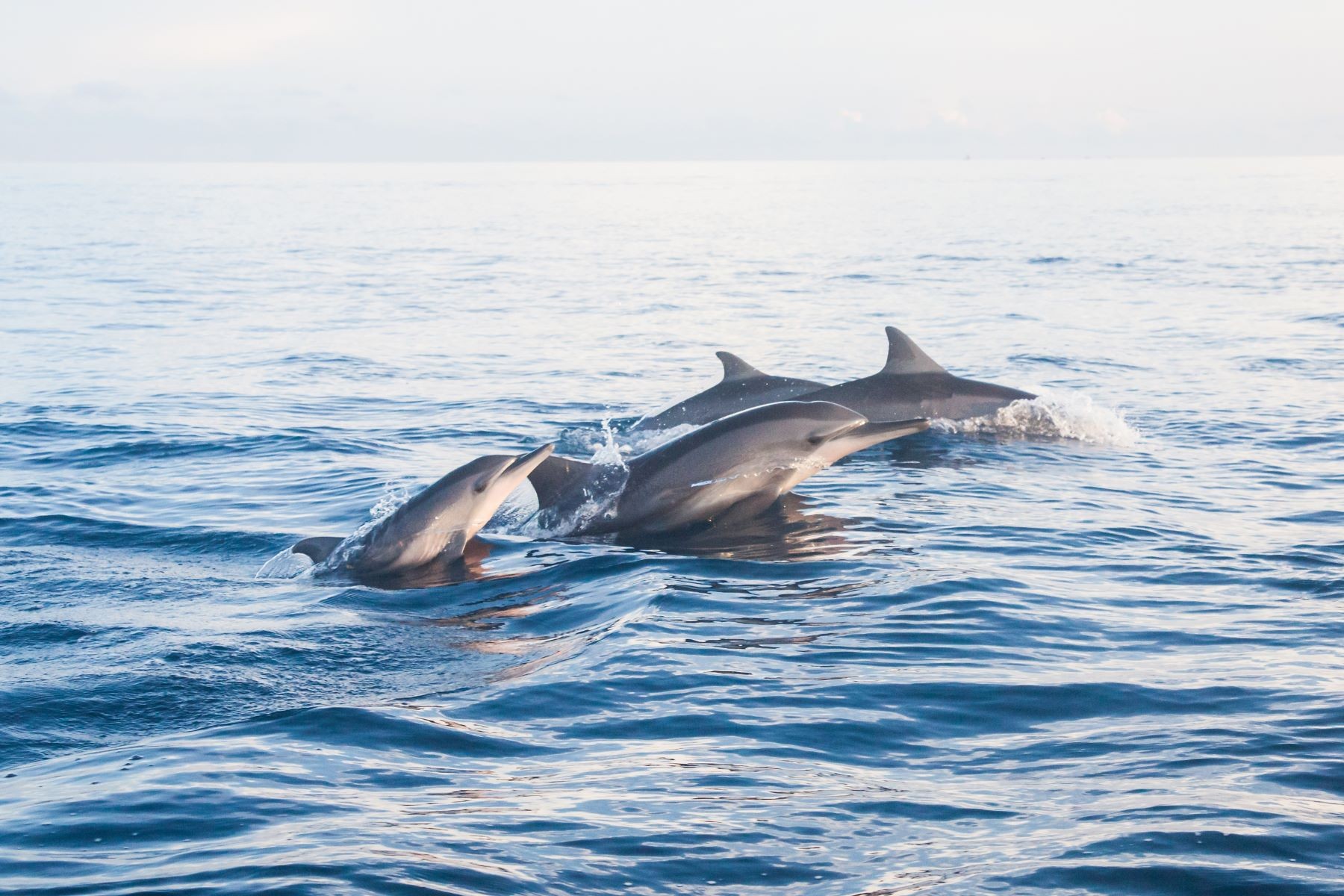 The recommended seven black sand beaches above can be your next holiday destination. Don't forget to keep the environment clean wherever you are!