7 Interesting Activities For Valentine's Day In Bali
7 Interesting Activities For Valentine's Day In Bali.
Your Valentine's Day will be interesting if it is filled with fun and romantic activities with your partner, especially on the Island of the Gods. Bali is a beautiful island that has many enchanting places to visit. What kind of interesting activities for Valentine's Day in Bali? Here's the full recommendation!

1. Enjoy the Sunset
The beautiful golden sunset is the best to be enjoyed with a partner. While waiting for the sunset, you can spend your romantic afternoon, accompanied by a fancy atmosphere at a bar. Plus, the endless love-themed music will accompany memorable events with a partner.
Jimbaran, Sanur, and Kerobokan are the easiest places to get a bar with a sunset view. There are also many choices to look at the golden sky: from the top of the cliff and by the beach.
2. Spend a Night at a Private Resort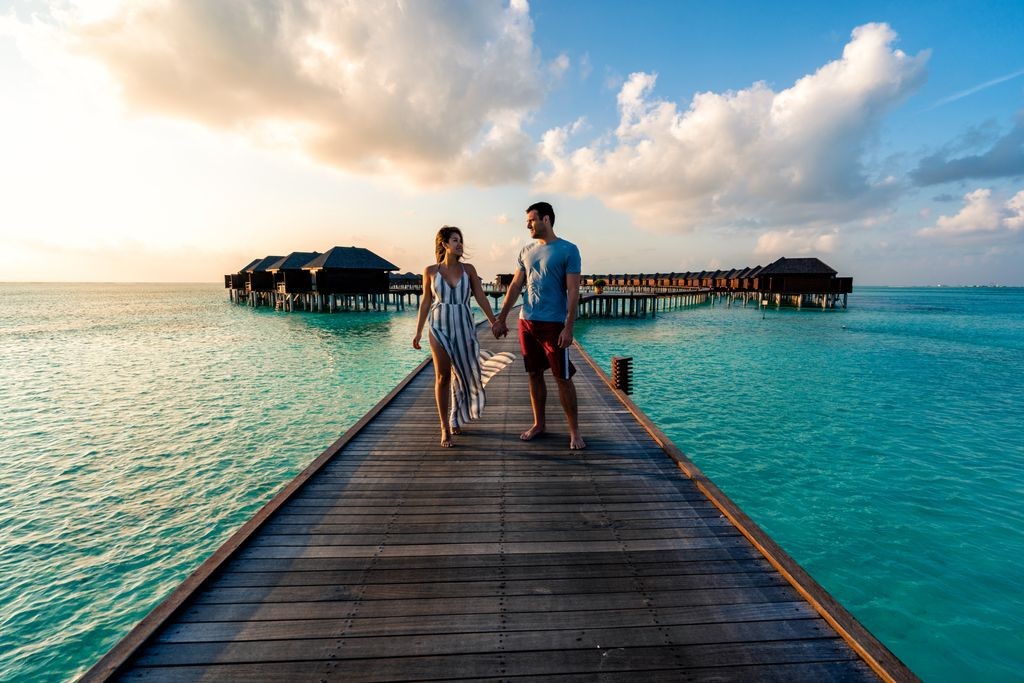 Renting a private resort indeed requires a big budget. But, it's ok to spend a luxurious night sometimes. You can enjoy a resort with private pool and talk heart to heart with your partner.
Resorts with private pools are quite easy to find in Bali. Especially in South Bali, Tabanan, Gianyar and Karangasem. You can choose one of various views that offer natural beauty. For example, resorts with rice field views or coastal and mountain views. If you want to know some tips in choosing the right resort for this special moment, you can read the article Tips For Choosing A Resort in Gianyar.
3. Experience the Adventure in South Bali Beaches
The island of Bali is surrounded by beautiful beaches. Some beaches in the western part are black sandy beaches, while the majority of beaches in the south are white sandy beaches. Exploring the beach with a partner is very challenging, like on Canggu Beach. In there, you can walk along the beach or riding a horse.

There are dozens of beaches in southern Bali. After moving from Canggu Beach, you and your partner can head south to find other beaches such as Seminyak, Legian, Kuta, Jimbaran, Balangan, Dream Land Beach, and Green Bowl Beach.
4. Glamor Camping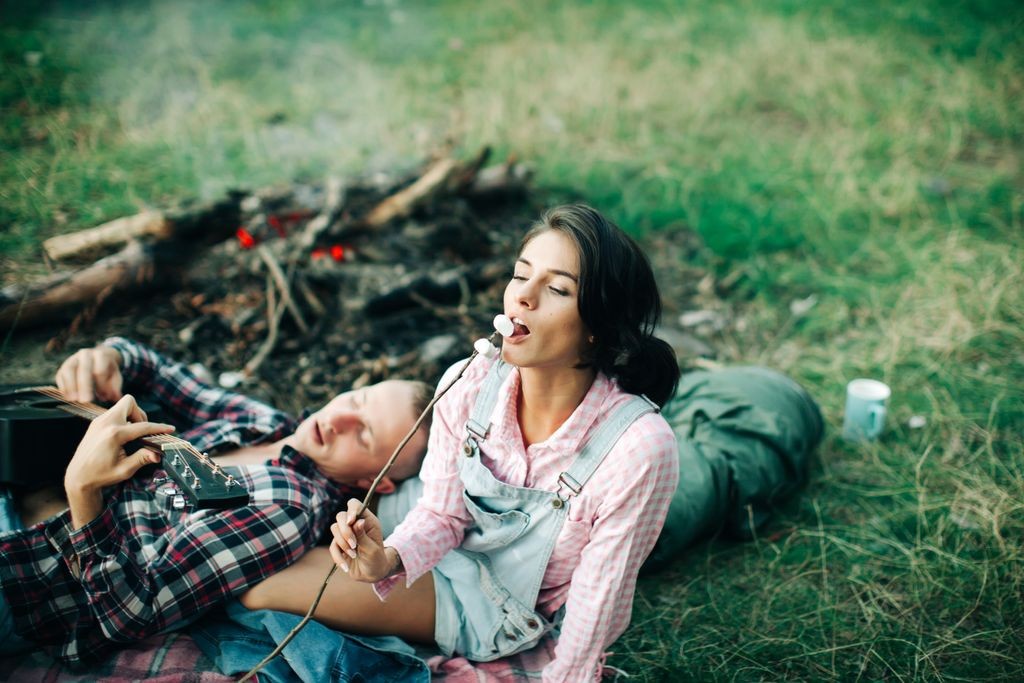 Well, if you like the atmosphere of camping in the wild with complete facilities, then glamor camping can be one of the interesting activities during Valentine's Day. Some recommended places are located around the West Bali National Park. There are resorts with room facilities such as African tents. The roof of the tent can be opened automatically on a clear night to see the full moon and moon. Other facilities are special, such as the private pool in front of the room and the bathroom with natural accents.
There are also accommodations with glamping atmosphere in Jatiluwih and Tegallalang. Where will you spend Valentine's Day with your partner? Make your choice and fill your day with an unforgettable activity!
5. Special Offer for Romantic Dinner
An unusual dinner can be reserved right on the Valentine's Day. If you choose the place on the Island of the Gods, then you've made the best choice! Where is the most fun dinner to do with a partner?

First, around Tanjung Benoa there is a restaurant with a pirate theme. And there are also restaurants around Balangan Beach that offer views of the open sea. The atmosphere is also quite romantic.
6. Couples Spa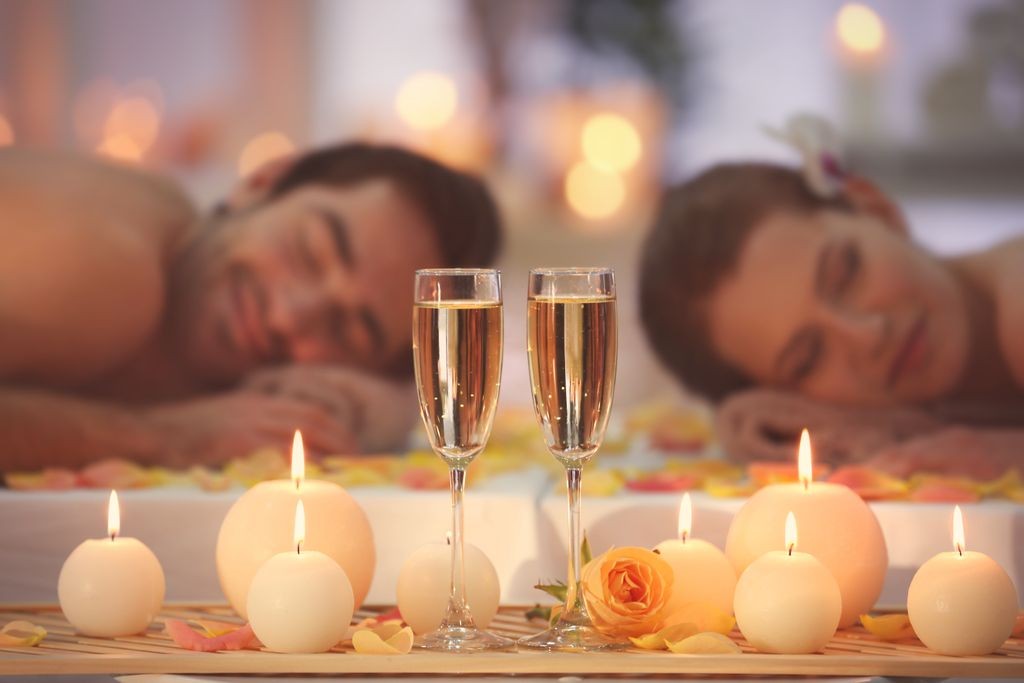 Feel the aroma of nature, enjoying a gentle massage with your partner is a recommended activity that can be done for Valentine's Day. Spa packages for couples are easiest to find in the Ubud, Canggu and Campuhan areas. In all three places there are many spas with their respective characters in their service: offering relaxation with specific benefits.
7. Diving in Tulamben
If you and your partner have a hobby of diving, Tulamben Beach is a recommended place for your Valentine's Day. Tulamben Beach is often referred to as 'the paradise of diving'. Imagine how beautiful is the underwater situation in this region.
Various types of coral reefs are home to colorful small fishes. Under the sea, there are also Hindu-Buddhist temples. Relax, if you don't have diving experience and are reluctant to get wet, there is a glass bottom boat that facilitates passengers to enjoy the underwater beauty.
Let's plan one of the seven recommendations activities for Valentine's Day in Bali above. Prepare your needs carefully to make your romantic day unforgettable.