5 Popular Beaches In Bali
5 Popular Beaches In Bali.
For many travelers, Bali is the most visually beautiful place. This tropical island is filled with many beautiful landscapes. Bali has amazing ocean, rice fields, and historical places that will make your eyes stunned. Exotic places and pleasant weather throughout the year make Bali is loved by many people. So, when the weather is nice, it's time to explore the coast. If you need some references, here's the list of 5 popular beaches in Bali!
1. Blue Lagoon Beach
The first beach you can visit is Blue Lagoon Beach. The hustle and bustle of the city certainly make you miss the peaceful natural atmosphere, right? Well, this beach offers what you are looking for. Many tourists come to sunbathe while absorbing tranquility. Some also come for scuba diving, snorkeling, or learning to dive. Because around the beach, there are diving courses for beginners that you rarely encounter on other beaches of Bali. If you are interested in deepening your diving skills or just want a relaxing vacation, just come to Blue Lagoon Beach in Padang Bai Village, Manggis District, Karangasem.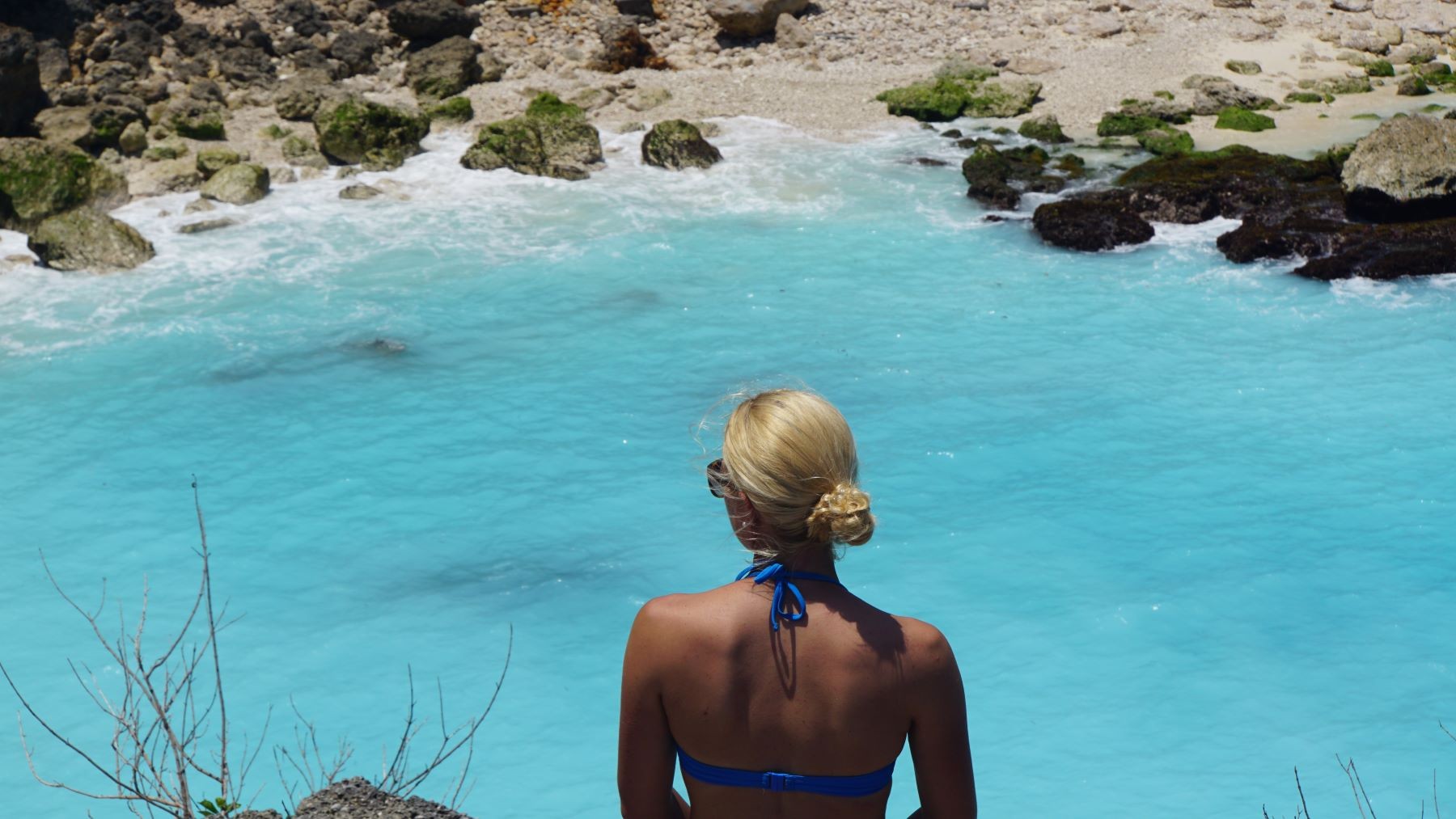 2. Tulamben Beach
Tulamben Beach is a paradise for divers. This beach is the best diving spot in Bali. You can find a variety of marine animals from head parrot to whale sharks under the waters of Tulamben. This beach is also a beautiful colorful coral habitat. The underwater temperatures are also stable, so it's safe to dive both for professional and beginner divers. A beautiful atmosphere, full of tranquility, coupled with amazing underwater views really offer an extraordinary experience. This beach is located in Tulamben Village, Kubu District, Karangasem Regency.

3. Gunung Payung Beach
Next, there is Gunung Payung Beach. Although its location is hidden, the location of this beach is still easy to reach. Just drive to the Nusa Dua area and follow the road sign leading to the beach. The cleanliness of the beach is able to lure visitors to come over. Almost no trash found. Don't be surprised, because Gunung Payung Beach is located in the Nusa Dua area and always puts environmental cleanliness into priority.

The views of the vast blue ocean and clean beach conditions are suitable for yoga activities. Surfing is also interesting because the beach waves are quite challenging. If you get bored, try to interact with the local people. They occasionally go around the beach to collect seaweed and sea urchins. Who knows, you can get an exciting story from the local people around you.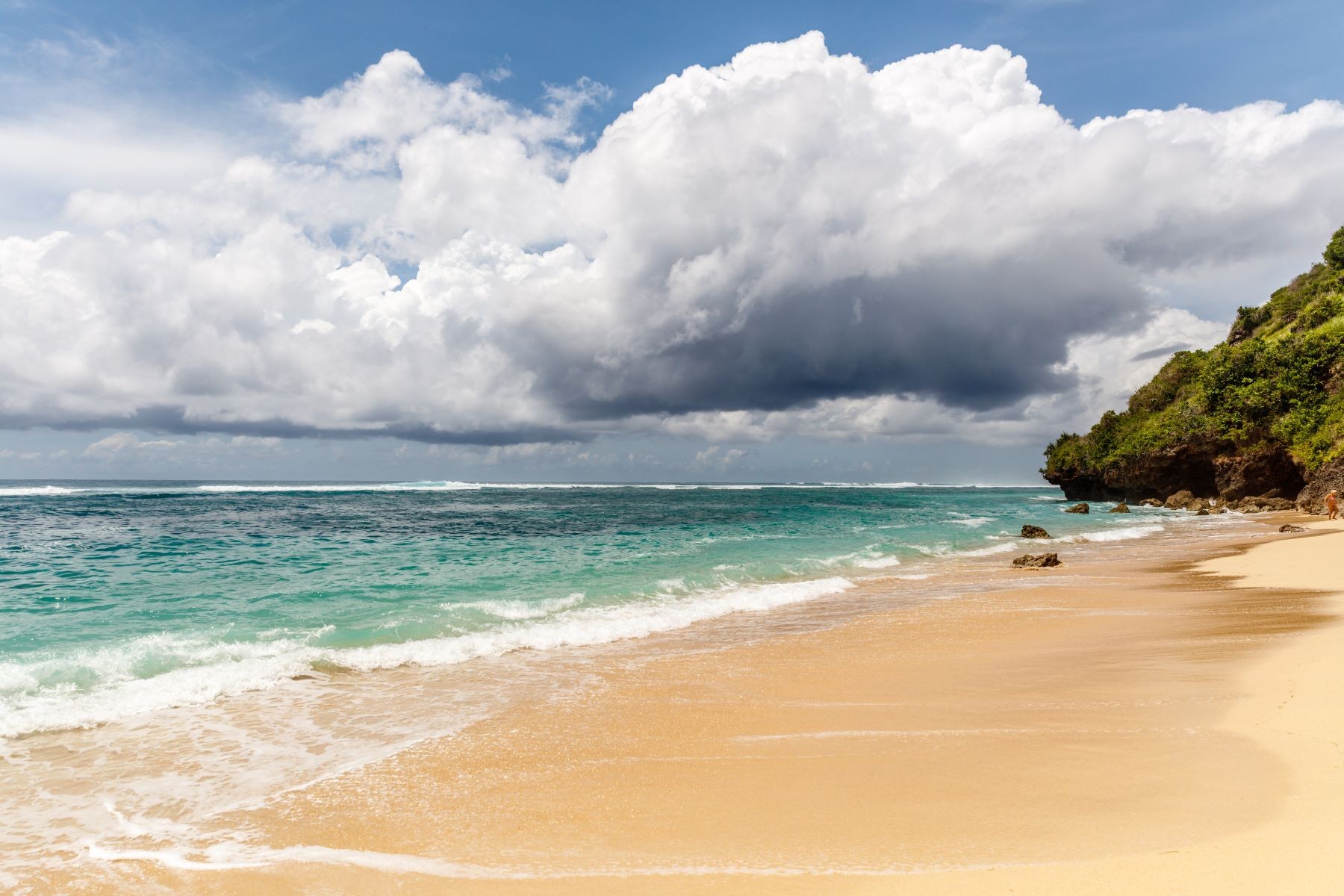 4. Bias Tugel Beach
If you want to go swimming or just sitting back and relax, then Bias Tugel is the perfect destination. The waves are calm because flanked by two large rocks so the waves that rolled into the beach are small. So that it will be safe to swim, both for adults and children. But be sure to use a life vest and keep an eye on your children.
You can also invite them to build sandcastles, or just sunbathing on the beach, rent a beach chair, and have a relaxing massage. The comfortable atmosphere and far from the noise of vehicles and the noise of people makes this beach favored by tourists. Bias Tugel is located in the village of Padang Bai, District Manggis, Karangasem.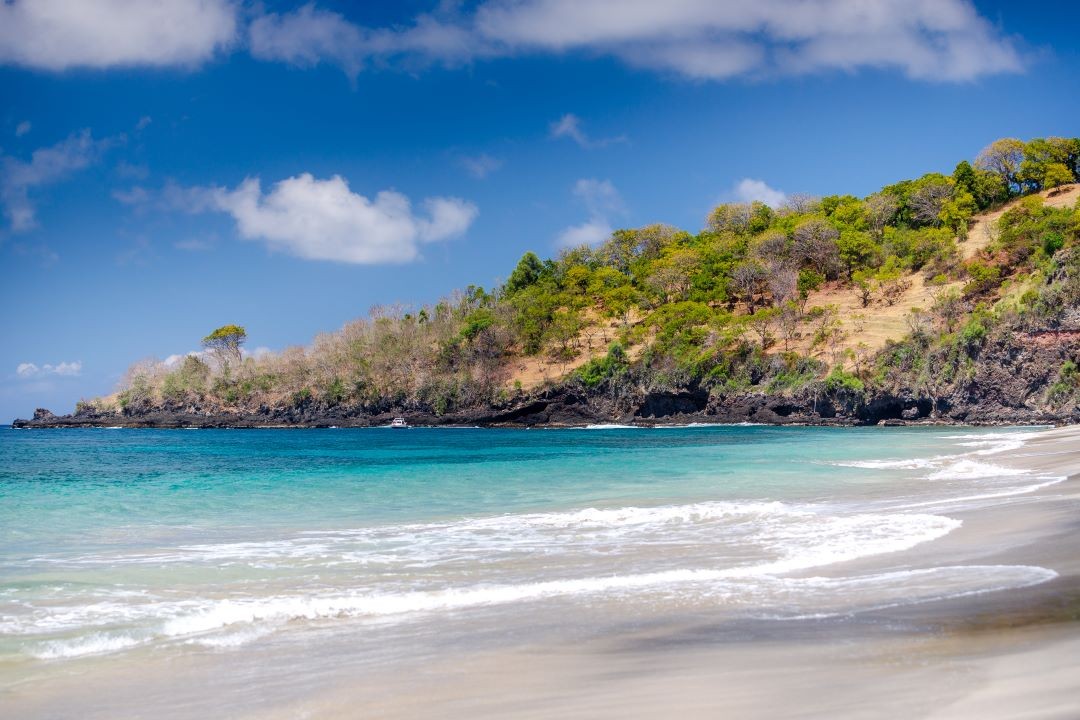 5. Geger Beach
Many said that Geger Beach is a luxurious beach because it's located right between the resorts in the Nusa Dua area. Since it is in the middle of an elite area, it's no wonder this beach is very popular among expatriates living on the island of Bali.
You can do many activities, like snorkeling, swimming, and sunbathing, also you can visit the seaweed cultivation area which is located not far from Geger Beach. Having the opportunity to see the process of seaweed production can be a memorable holiday experience, right? The location of Geger Beach is in South Kuta, Badung.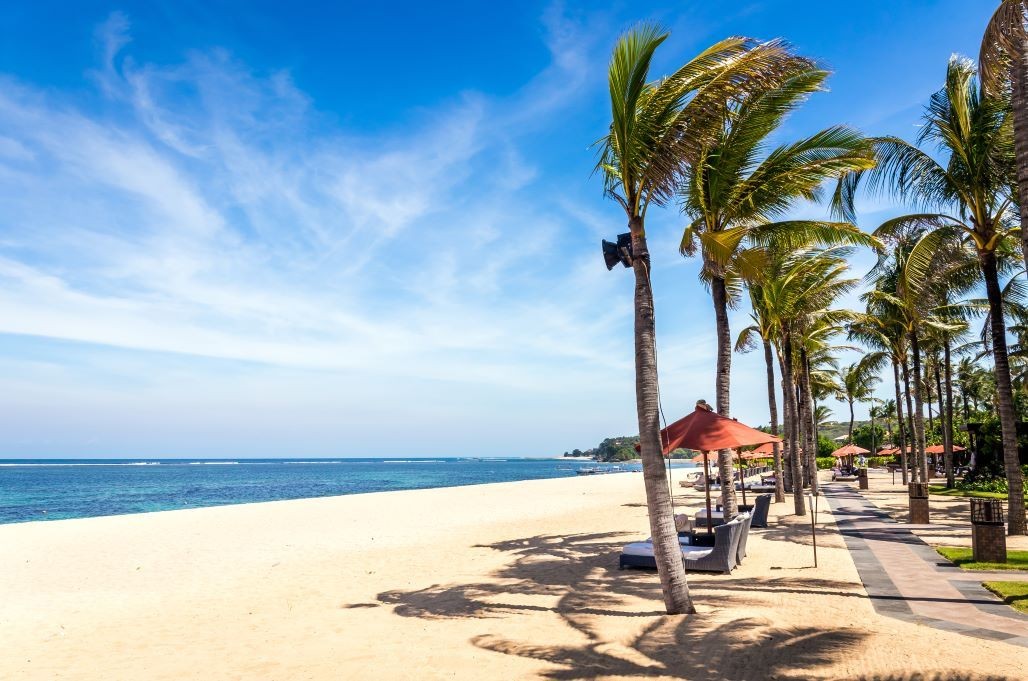 During your holiday, don't forget to bring an eco-friendly sunblock to protect your skin health. Also, remember to keep the environment clean wherever you are.