Relaxing Vacation in Jembrana in 4 Days
In a relaxing holiday in Jembrana this time, you will visit tourist attractions that can make you relax. In addition to tourist attractions, you can also taste typical foods from Jembrana Regency that will give new taste to your tongue. Guaranteed, your vacation won't be boring. Are you curious about any interesting places in Jembrana? Check the list of the following attractions written specifically for you!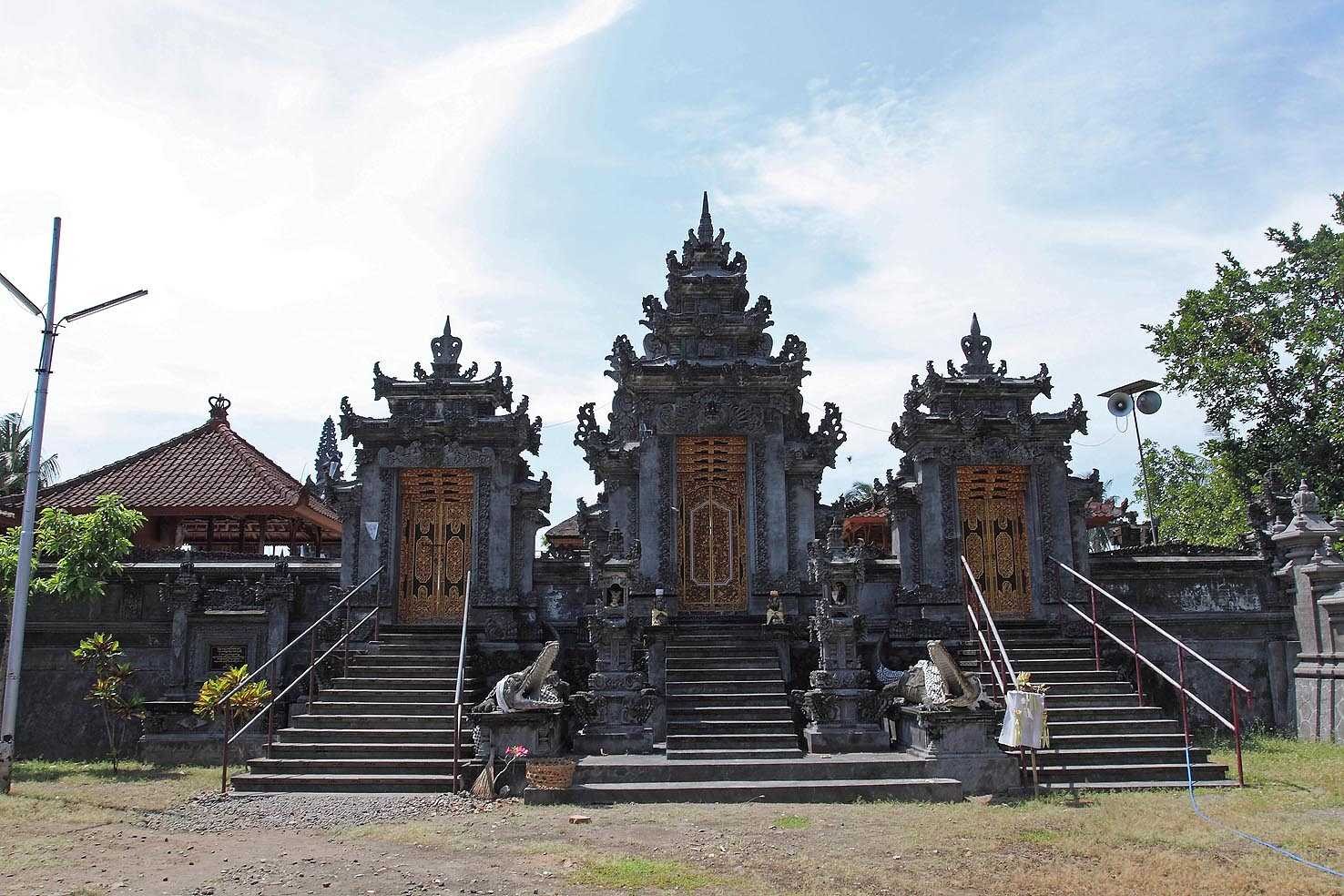 1. Pura Gede Perancak
Start your first day vacation with a tour in Pura Gede Perancak. This temple is one of the sacred temples for Balinese Hindus. Because this is the beginning of Dang Hyang Niartha on his journey to spread Hinduism in Bali. If you want to go around and find a good photo spot, don't disturb the temple visitors who are worshiping or meditating! From Pura Perancak, let's play with the hatchlings at the Perancak Turtle Conservation site.
2. Perancak Turtle Conservation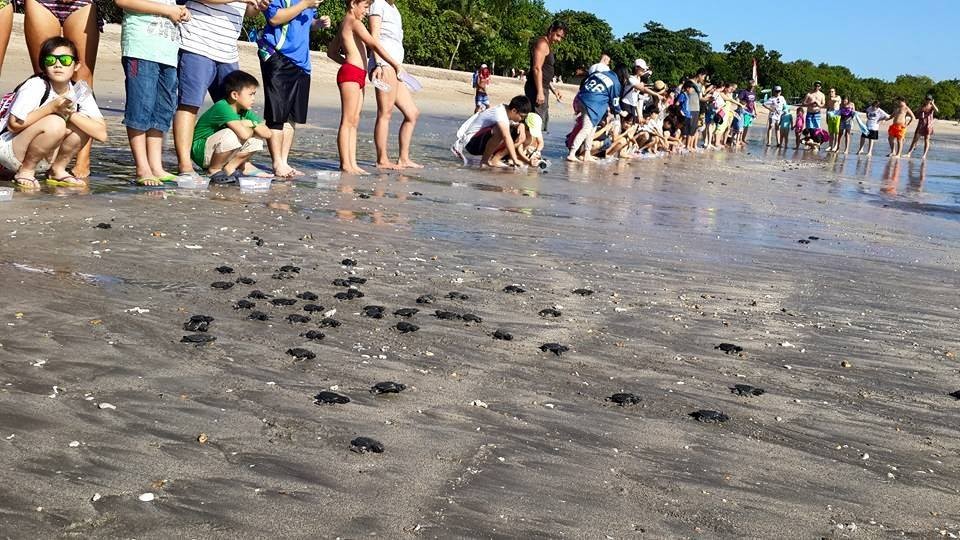 Here you can see the release of the hatchlings directly back to the beach. You can also try to let them go, but don't hold the hatch too tightly! Remove them from the shoreline and watch until the hatchlings swim away. After that, let's fill your stomach with Jembrana's special food, Lontong Jukut Serapah.
3. Lontong Jukut Serapah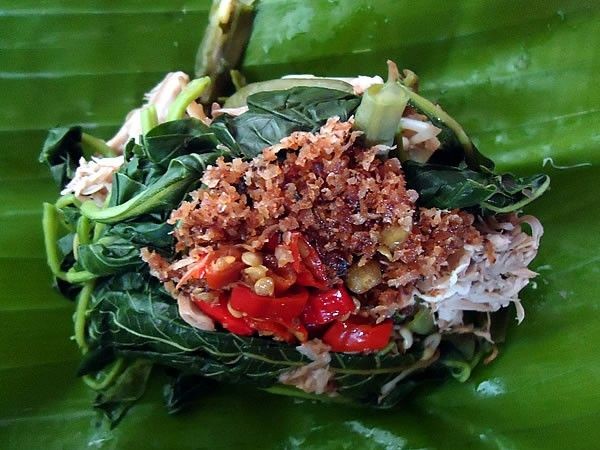 Lontong Jukut Serapah shape is similar to Pecel Rice. If Pecel is eaten with rice as a complement, then Lontong Jukut Serapah is eaten with triangular shaped rice cake. This food will restore your energy. Because various vegetables contained in it have benefits that are good for your body.
4. Dlod Berawah Beach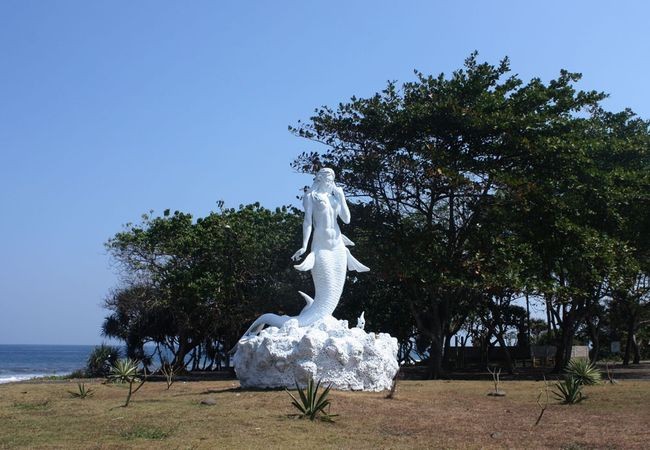 Your last travel destination is Dlod Berawah Beach. You can play water, because there is also a mini waterboom. After that, you can walk a few meters to the edge of the beach to take pictures while waiting for dusk.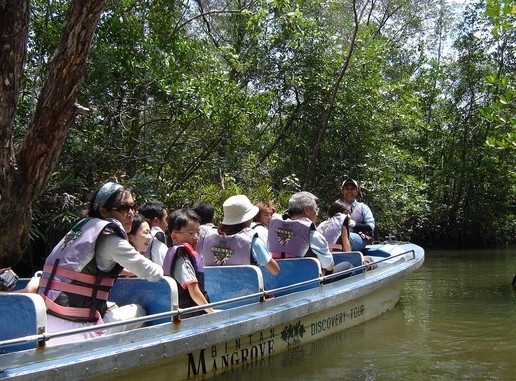 1. Tirta Lestari Water Park
Wade along a two km river while looking at kokoan birds flying above you. Yup, that's what you'll do in Tirta Lestari Water Park. Besides that, you can also catch some fishes like red snapper and julit fish. After that, let's continue your trip to Rambut Siwi Temple.
2. Rambut Siwi Temple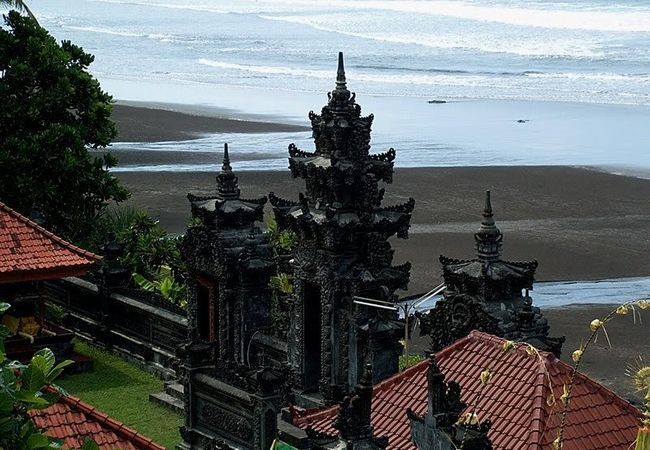 Besides being a place of worship, Rambut Siwi Temple is also a tourist destination for taking pictures, because the location is on a cliff that leads to the Indian Ocean. So that taking pictures with a temple background that has a beautiful architecture and the open ocean will make your photos awesome. After about 30 minutes, prepare to continue the journey to the next place at Green Cliff. Since you are going to climb dozens of stairs at Green Cliff, you should eat lunch first.
3. Green Cliff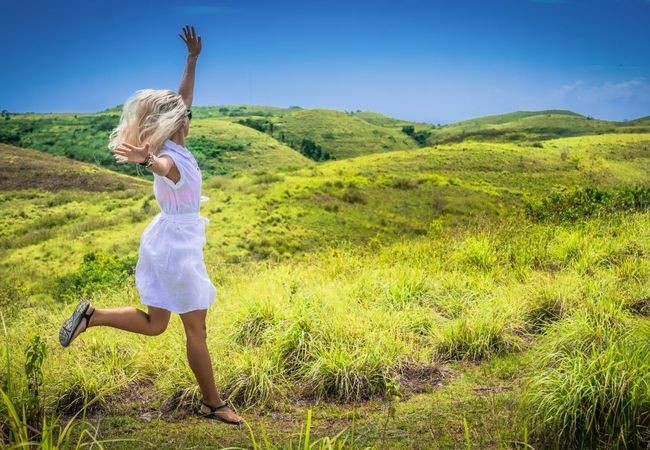 Just 15 minutes drive from Rambut Siwi Temple, stop for a moment at Green Cliff. To get to the top of the cliff, you have to climb dozens of stairs. Even though the trip was quite tiring, everything would be paid off with amazing views of green valleys, flowing river water, and lined hills. Don't forget to bring drinking water so that you stay hydrated. Pay attention to your luggage so that it doesn't fall down the cliff.
 4. Bunut Bolong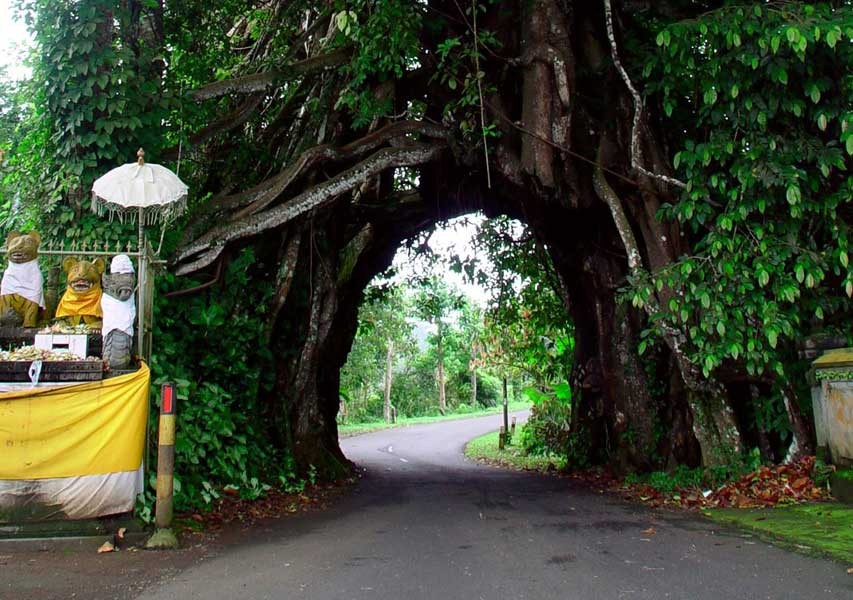 On the way home, stop briefly at Bunut Bolong. The hole that forms a tunnel made from the roots of the Banyan Tree is unique to be used as a photo background. No need to spend a long time taking pictures here. After that, end your trip with dinner and rest at the inn.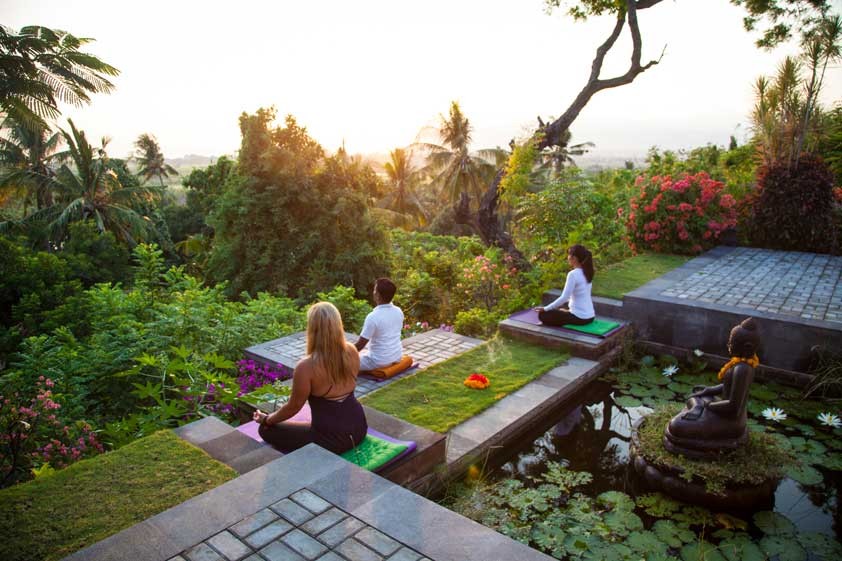 1. Healthy Body with Yoga
You can get up early for yoga so that your body and mind are refreshed. In Jembrana there are many yoga venues that offer various packages to pamper your body. You can choose it as needed. When the body is refreshed, it's time to continue exploring to the next tourist spot.
2. Archaeological Site Museum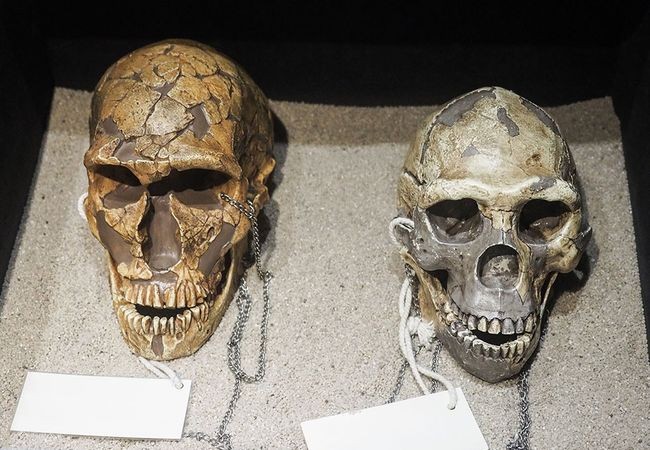 It's time to add information and knowledge about ancient humans at the Archaeological Site Museum. You can see various objects ranging from fossils, sarcophagi, to other historical relics. With 30 minutes traveling around this museum, you can master information about ancient humans.
3. Medewi Beach
When arriving at Medewi Beach, try eating seafood that is sold in stalls around the beach. While waiting for the sun to go down a bit, look for a place to relax while looking at some people surfing. The waves on Madewi Beach are indeed well known, so it's not recommended that you swim here. But this beach is perfect for seeing the sunset. What's more, the composition of the sunset as a background with surfers and fishing boats will produce stunning scenery.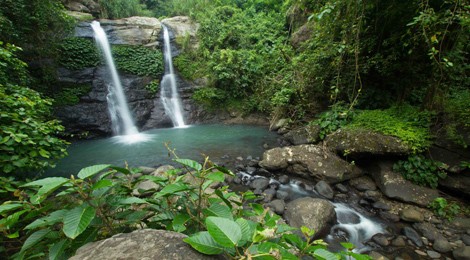 1. Sweet Juwuk Waterfall
To get to this waterfall, you need to pass a winding path. So use proper footwear. Travel time to the waterfall is about an hour on foot. Don't forget to bring lunch. There are no food stalls or kiosks around the waterfall. Satisfy yourself to play water and bathe in the fresh Juwuk Manis waterfall.
2. Yeh Leh Pengeragoan Beach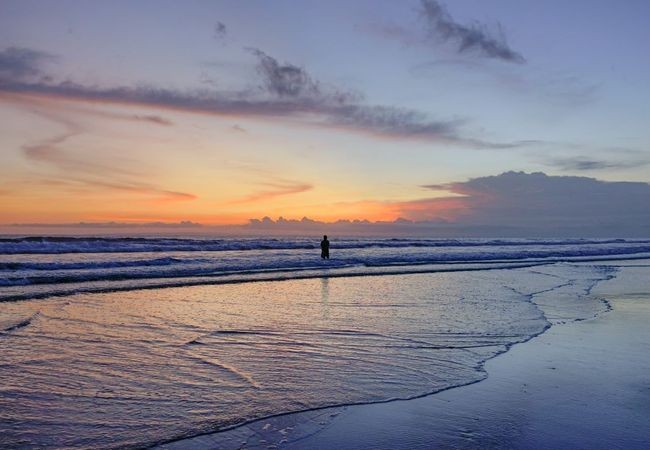 Take a bath at the Waterfall, let's relax on Yeh Leh Beach. You can walk along the coast. While occasionally talking to fishermen if you pass each other. This beach has unique characteristics. In the western part of the coast you can see a lot of rocks, while a stretch of black sand in the east. End your vacation in Jembrana by enjoying the twilight on Yeh Leh Beach. This will be an unforgettable moment.
Don't hesitate to explore the exotic nature of Jembrana Regency. Prepare your stamina so that exploring the tourist objects above can be more fun. So, this holiday in Jembrana can be a cure for all the tiring daily activities. Have a good vacation!