Tabanan is a famous district in Bali. This regency offers many tourist objects from nature to culture. If you visit Bali, this district must be included on your list. So, here is a list of places that you can visit when you are planning for a six day vacation in Tabanan.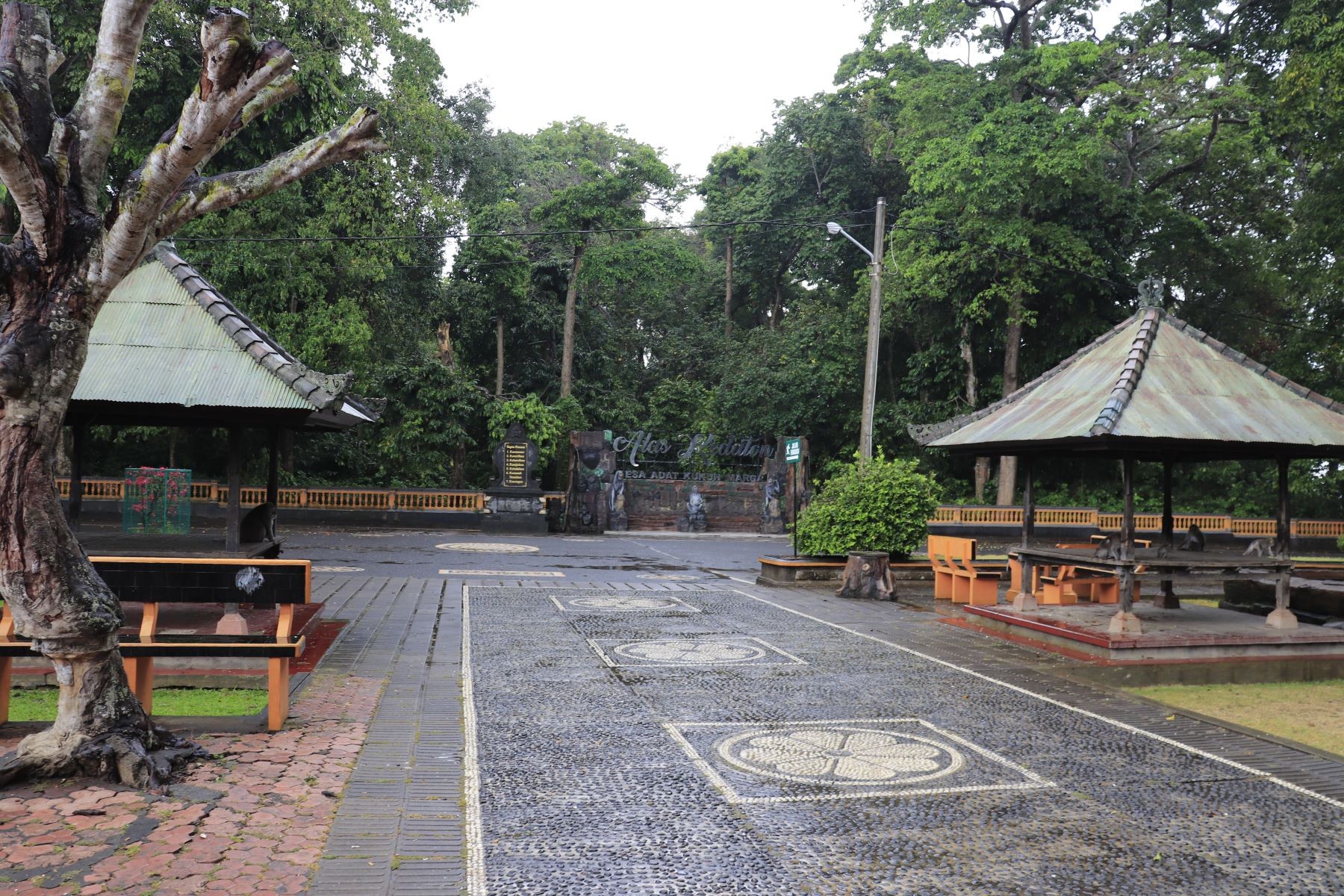 1. Alas Kedaton
On the first day, let's walk around Alas Kedaton! Walking in Alas Kedaton would be fun, because you'll be accompanied by around 200 monkeys in this small forest. Its beautiful natural environment creates a calm and sacred atmosphere. Every 210 days a year, festivals will usually be held at this temple. If you come at that time, you can see Hindus come to worship. Breath the fresh air of the forest as much as you can. Then, let's study the Balinese irrigation system at the Subak Museum.
2. Subak Museum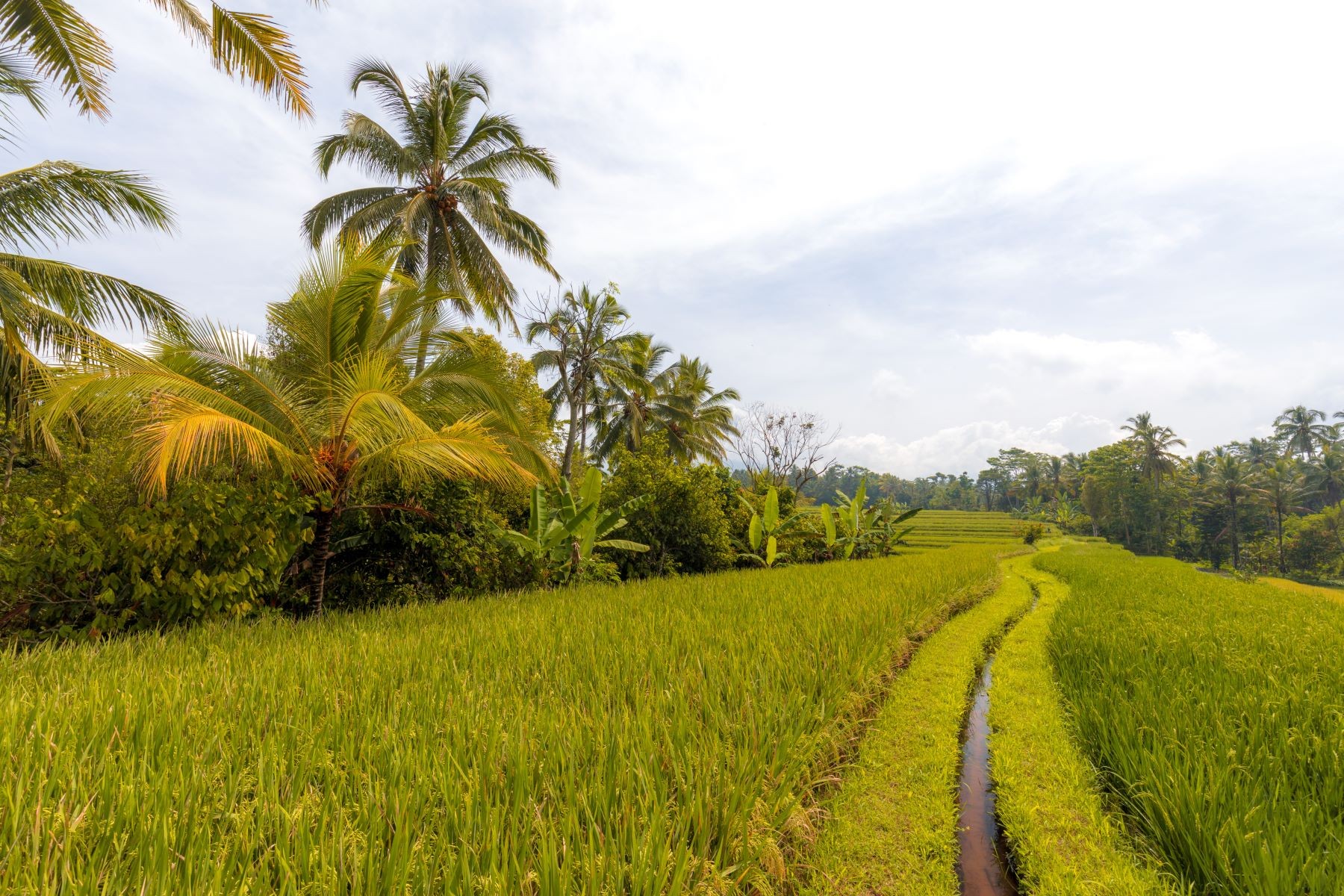 In this museum you can get information about a traditional Balinese irrigation system called Subak. This museum is divided into two parts that you can explore. If you want to see a collection of goods, audio-visual room, and miniature of the ancient Subak irrigation system, you can go to the closed part of the museum building. But if you want to see firsthand how the Subak irrigation system works, you can visit the rice field area around the museum which is also still a museum property.
3. Nyanyi Beach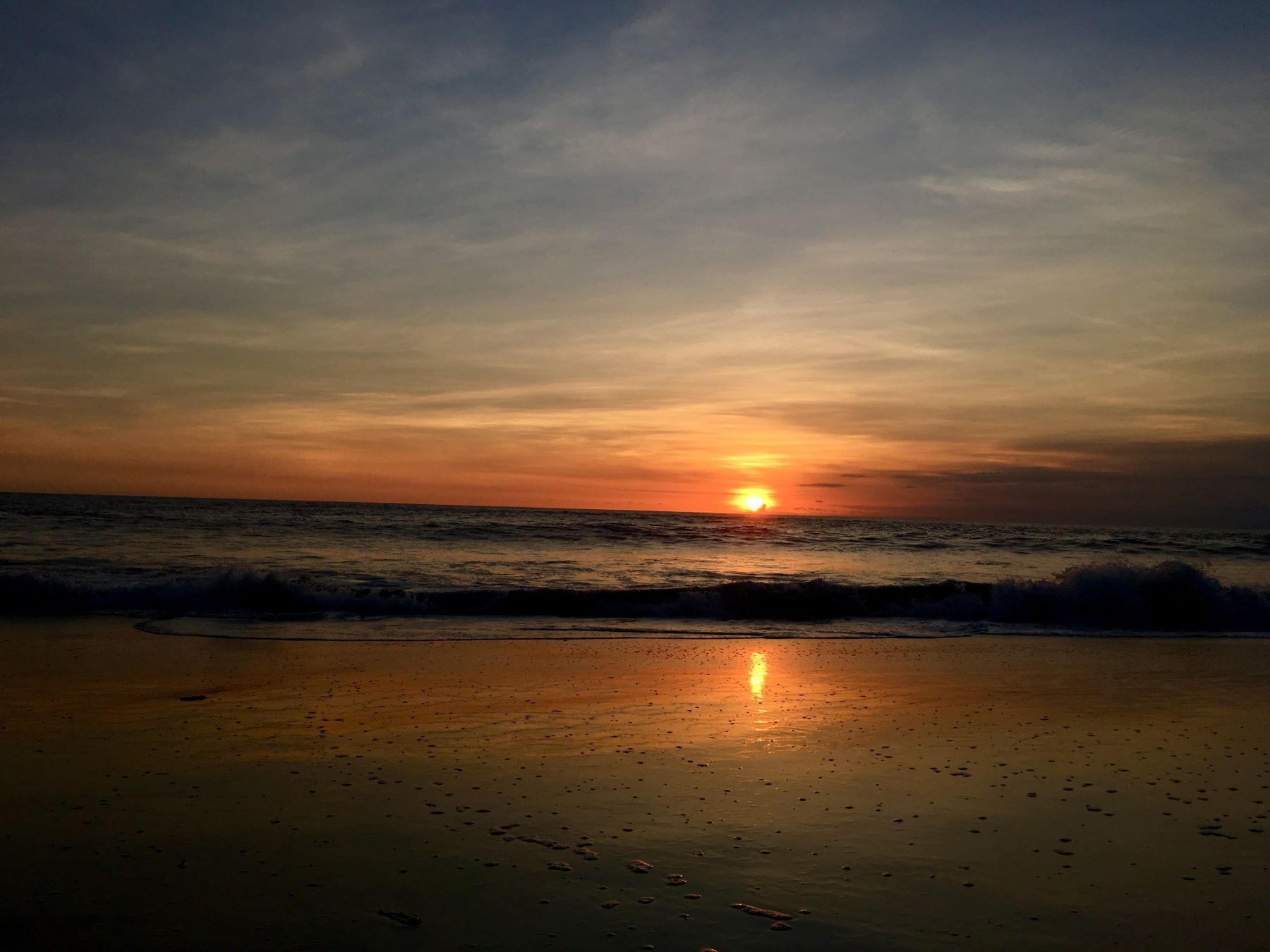 After learning about the Subak irrigation system and lunch, continue your journey to Nyanyi Beach. This beach is one of the best surfing spots and has become one of the attractive choices for surfing in Bali. In addition to surfing, you can also walk along the beach while looking for the best spot for photos behind high cliffs. After you're satisfied, don't go home too soon. You should wait until dusk, enjoy the sunset from there.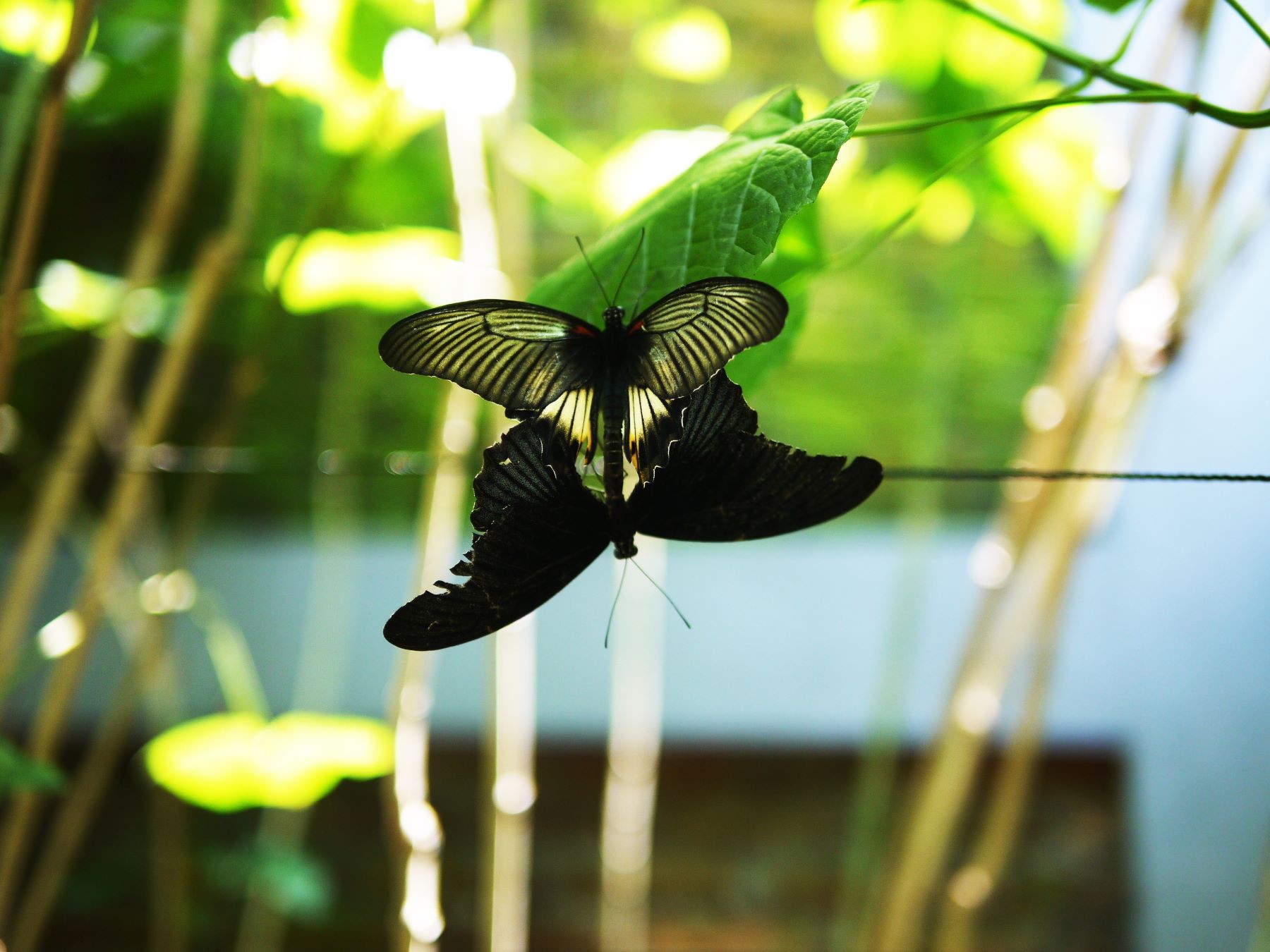 1. Bali Butterfly Park
Playing and taking photos close to butterflies became the first agenda on the second day. This park should be the perfect place for you! There are lots of butterflies ready to greet you, including the giant moths and grasshoppers that you can hold gently with your bare hands. The best time to visit is at around 10:00 WITA, when the butterflies are 'eating' their breakfast. Yup, sucking honey and dew! After 1 hour playing with butterflies, go south to see the sleeping Buddha statue.
2. Vihara Dharma Giri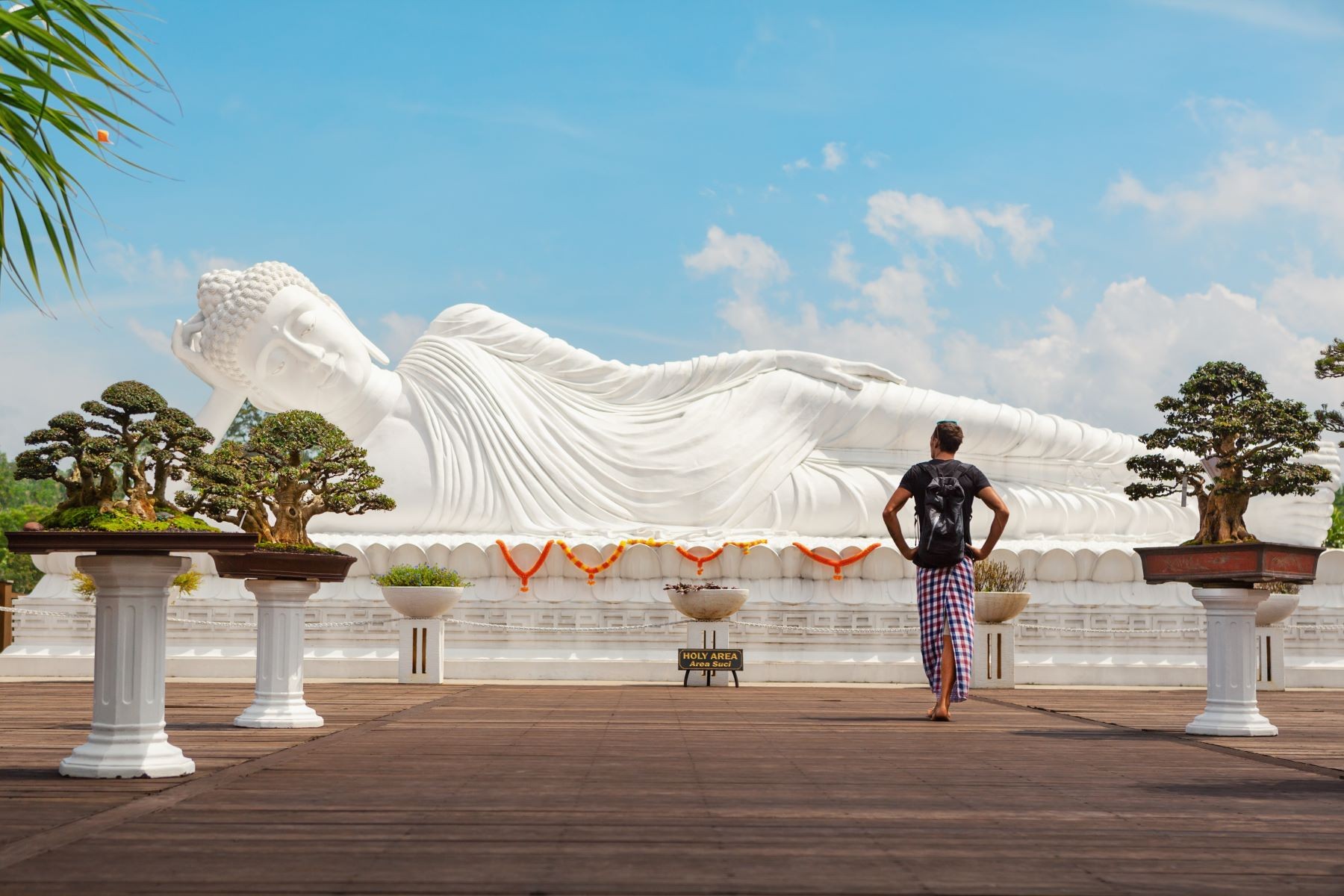 The Dharma Giri Vihara is a place of worship for Buddhism in Tabanan Regency. This monastery is very famous for its white sleeping Buddha statue which reaches 10 meters long. Yep, this statue is indeed the main tourist attraction of this temple. The Dharma Giri Vihara is located in Pupuan Village, 20 meters from Buleleng towards northern Bali. From Vihara Dharma Giri, there is a beautiful waterfall that shouldn't be missed.
3. Blemantung Waterfall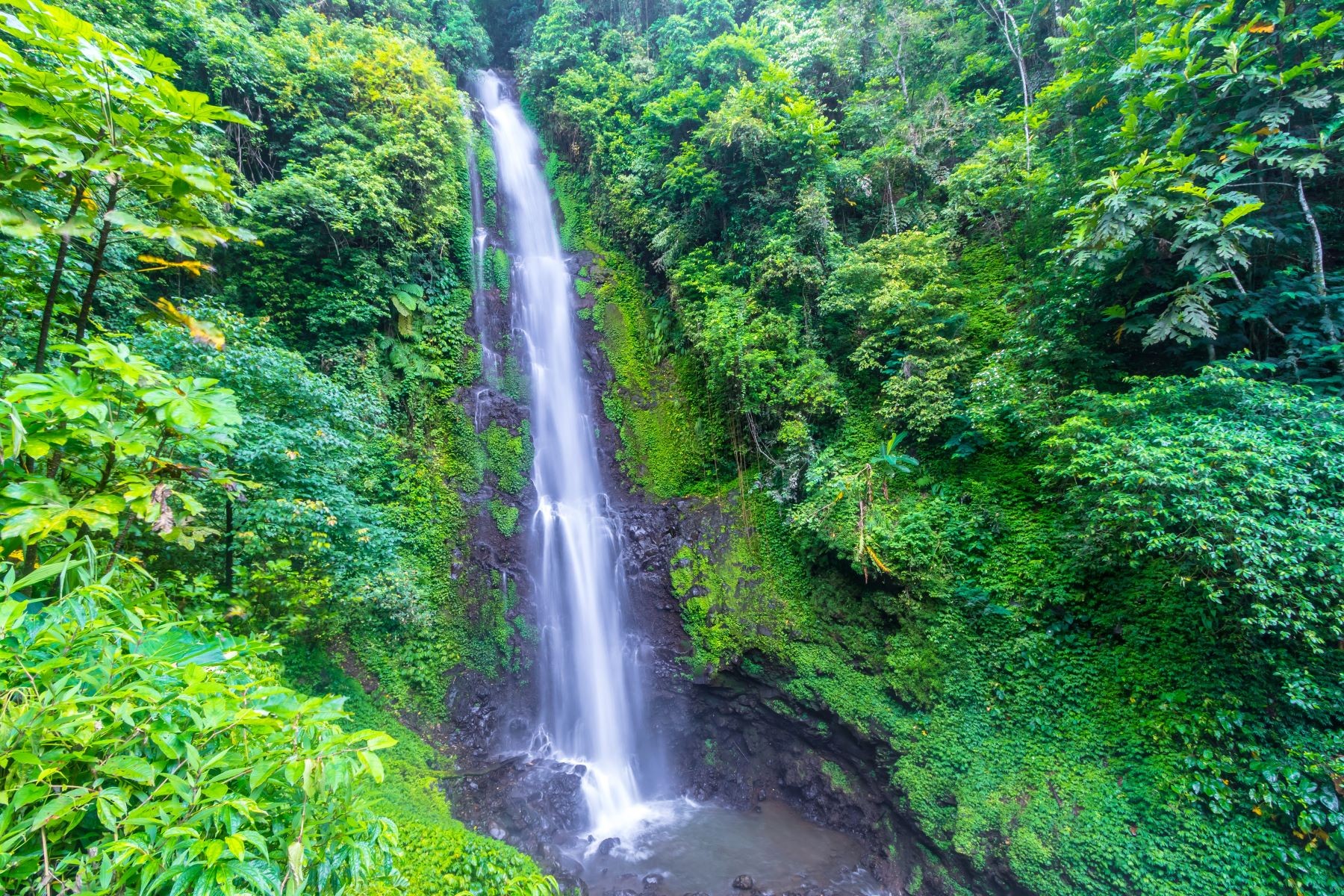 Blemantung Waterfall, or also known as Pupuan Waterfall, is adorned with crystal clear water and is surrounded by green trees. Of course, it makes this waterfall visited by tourists. Blemantung is the highest waterfall in Bali, which is located at an altitude of 100 meter above sea level. Under the waterfall, there's a pool of water that can be used to swim while enjoying the beautiful view of surrounding forest. Blemantung Waterfall is located in Pujungan Village, Pupuan District.
1. Bedugul Botanical Garden
At the Bali Botanic Garden, you can relax and enjoy the beauty of nature in a calm atmosphere while learning the benefits of various types of plants. Such as medicinal plants, ornamental plants, and various other tropical rainforest plants, as well as bird life. Don't forget to bring lunch, then choose the right place to eat. However, keep the environment clean by throwing your garbage in the trash can.
2. Lake Beratan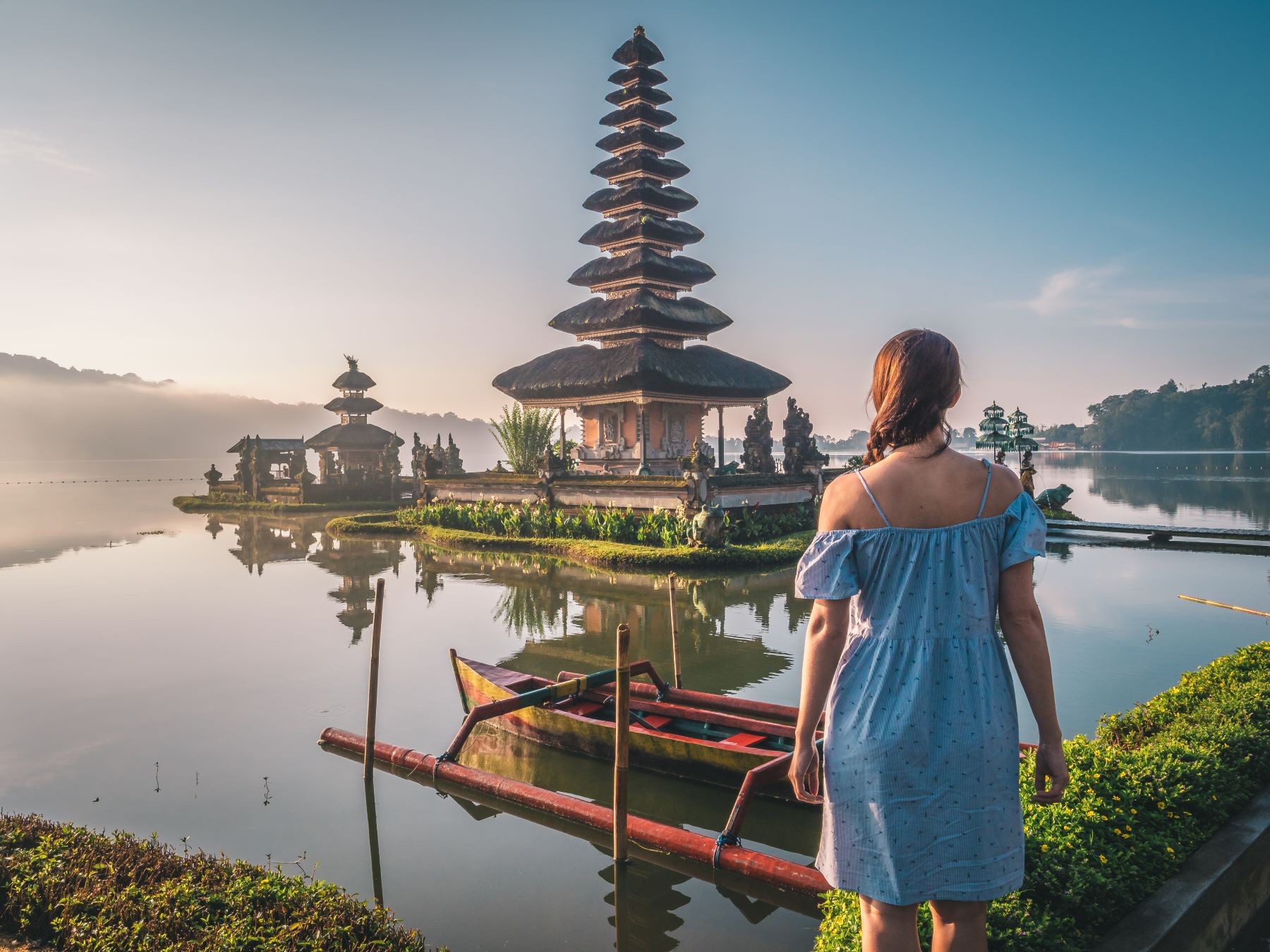 In this second largest lake in Bangli, you can feel the cool mountain air. This is the reason why Lake Beratan popular among tourists. This lake is already facilitated with adequate accommodations such as hotels, villas, restaurants, and water sports activities such as parasailing, canoeing, water skiing. Lake Beratan can be visited from 07.00 to 18.00 WITA. Beratan Lake is located in Candikuning Village, Baturiti District, Tabanan Regency, about 55 km from Denpasar City.
3. Ulun Danu Beratan Temple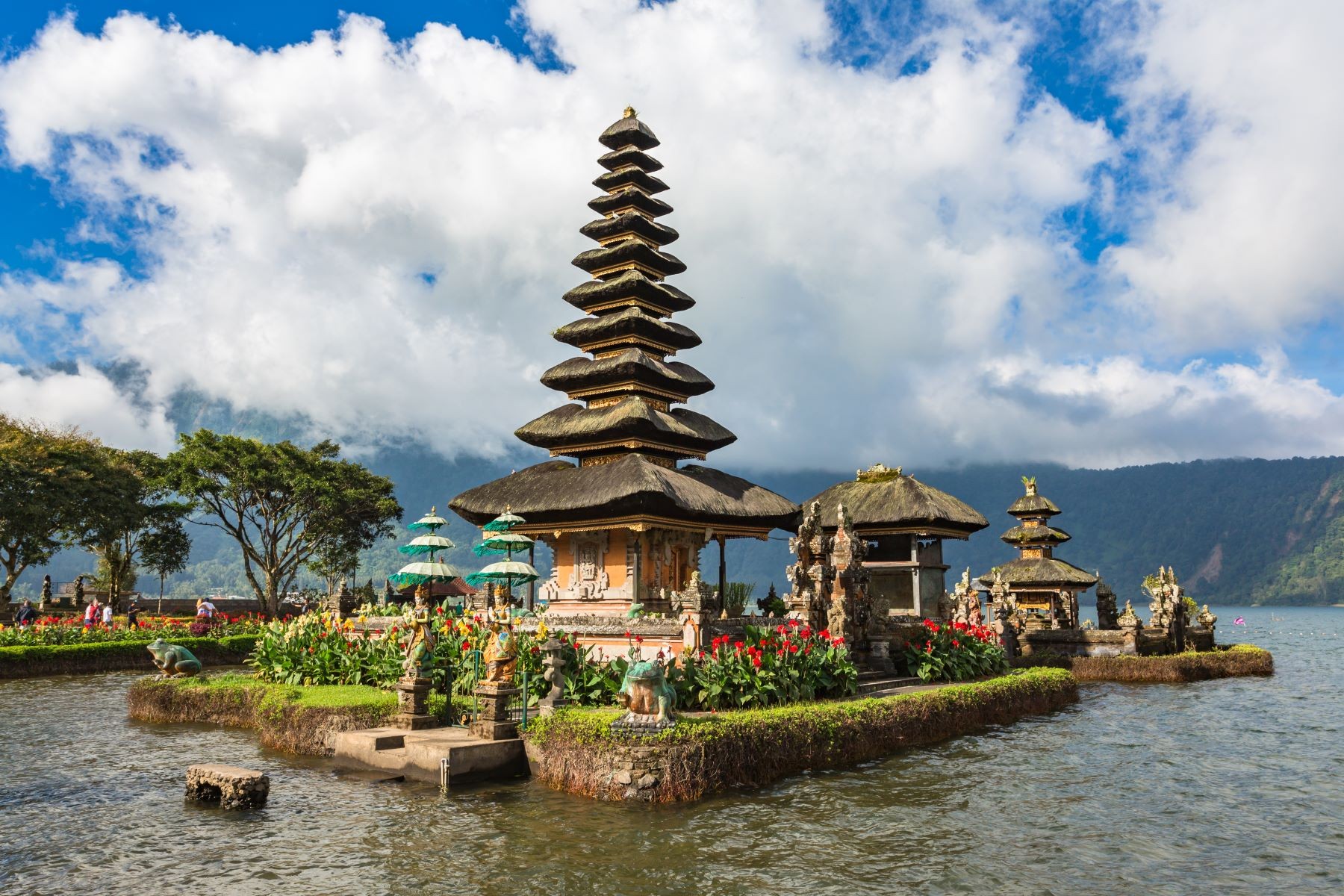 Ulun Danu Beratan Temple is located on the shores of Lake Beratan. Ulun Danu Temple was built in the early 17th century to worship Gods in order to invoke the grace of fertility, prosperity, human welfare and for the survival of the universe. Ulun Danu The temple is open every day at 08.00-18.00 Wita, and is located on Jalan Raya Bedugul, Candikuning, Baturiti, Tabanan Regency.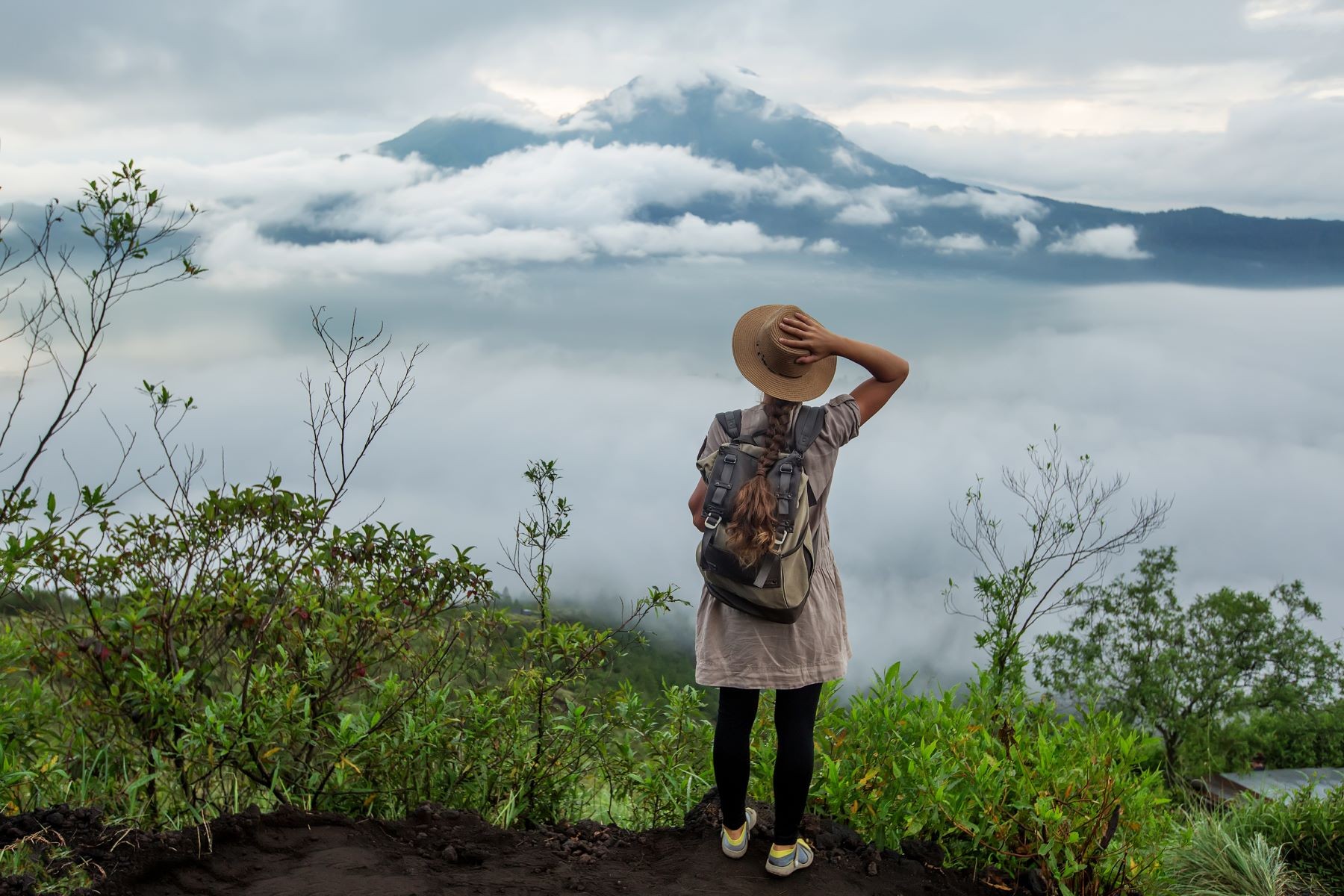 1. Baturiti
If you're a fan of coffee and culinary tours, Baturiti is the right place. In there, you can easily find many interesting cafes with 'blending into nature' concept. Imagine, you can taste Balinese coffee at the edge of height! It's gonna be some kind of stress reliever, believe us. While sipping black coffee, don't forget to taste Tabanan's signature snack, Laklak Pisang.
2. Culinary, Laklak Pisang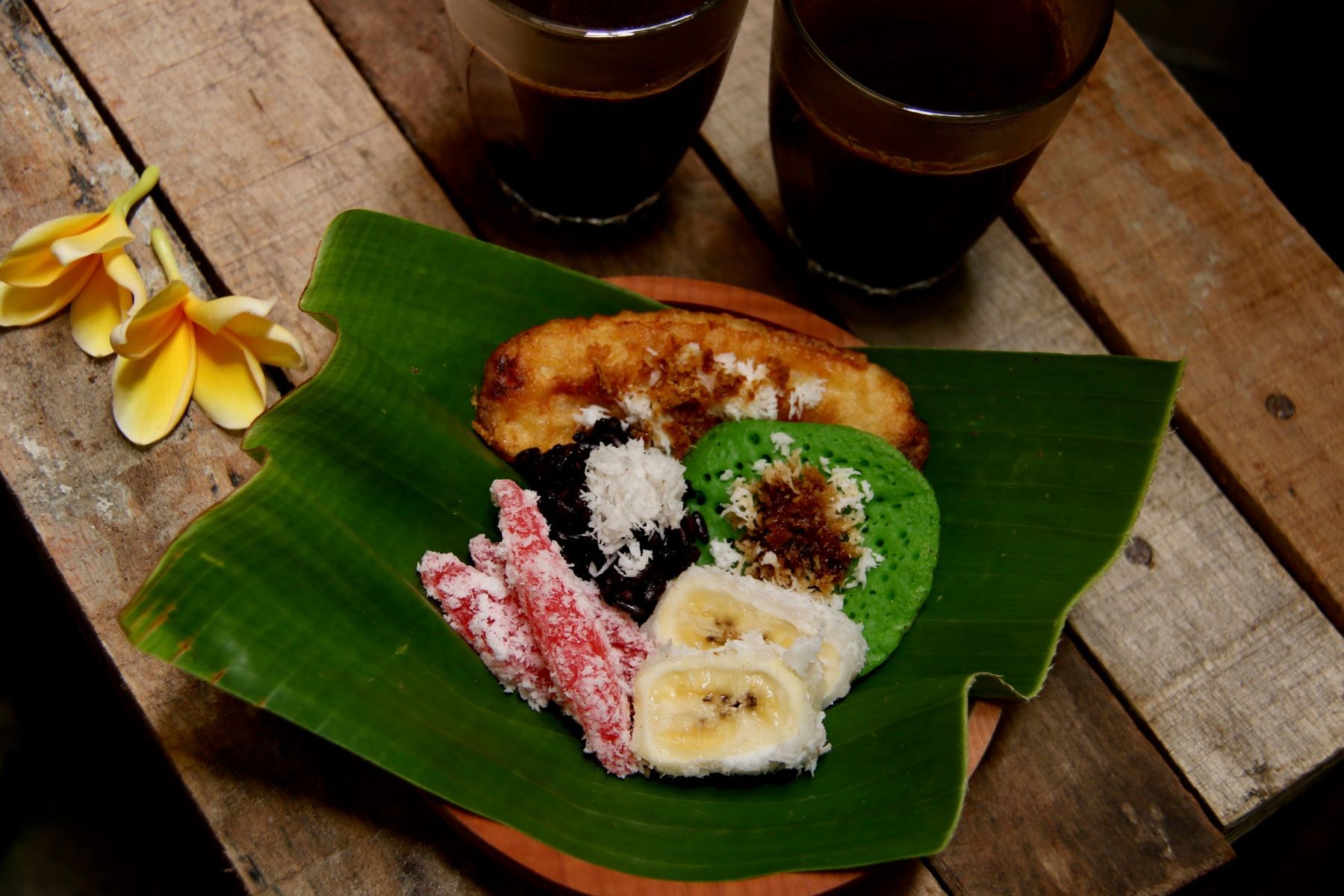 Laklak Pisang is a sweet snack, almost like a pancake. This cake is made from a mixture of rice flour, starch and baked flour, then add bananas as a topping. The taste of sweet Lakak Pisang is able to balance the taste of bitter black coffee. You can find this snack easily in the stalls in Tabanan.
3. Penatahan Hot Spring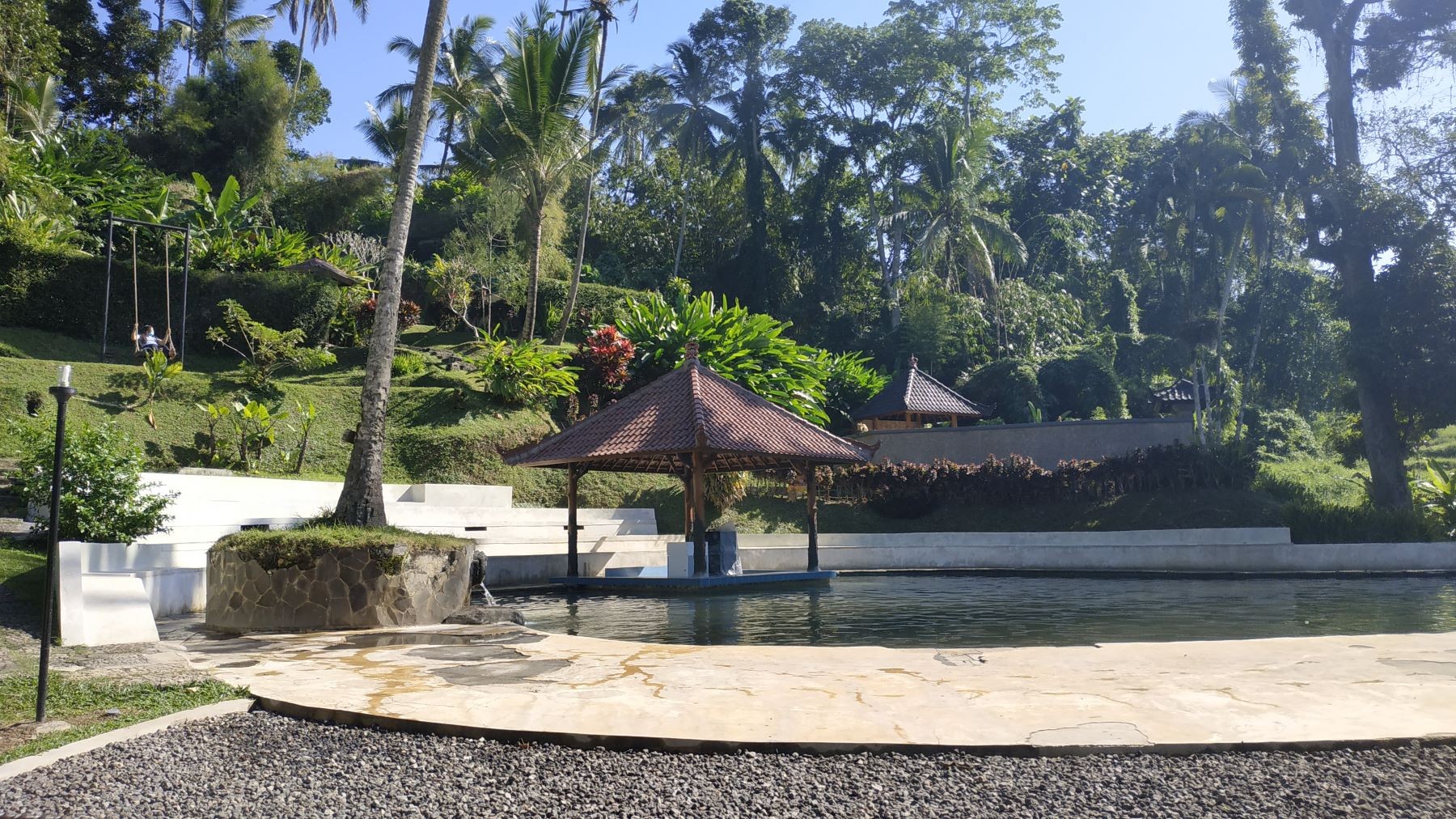 The next activity is to bathe in Penatahan Hot Spring. While soaking, you can enjoy the view of Mount Batukaru right in front of the bathing pool. There are so many activities you can do such as trekking, biking, meditation, exercising, jogging, to fishing. Try any activities and spend the time as much as you want, because this place becomes your last destination on the fourth day.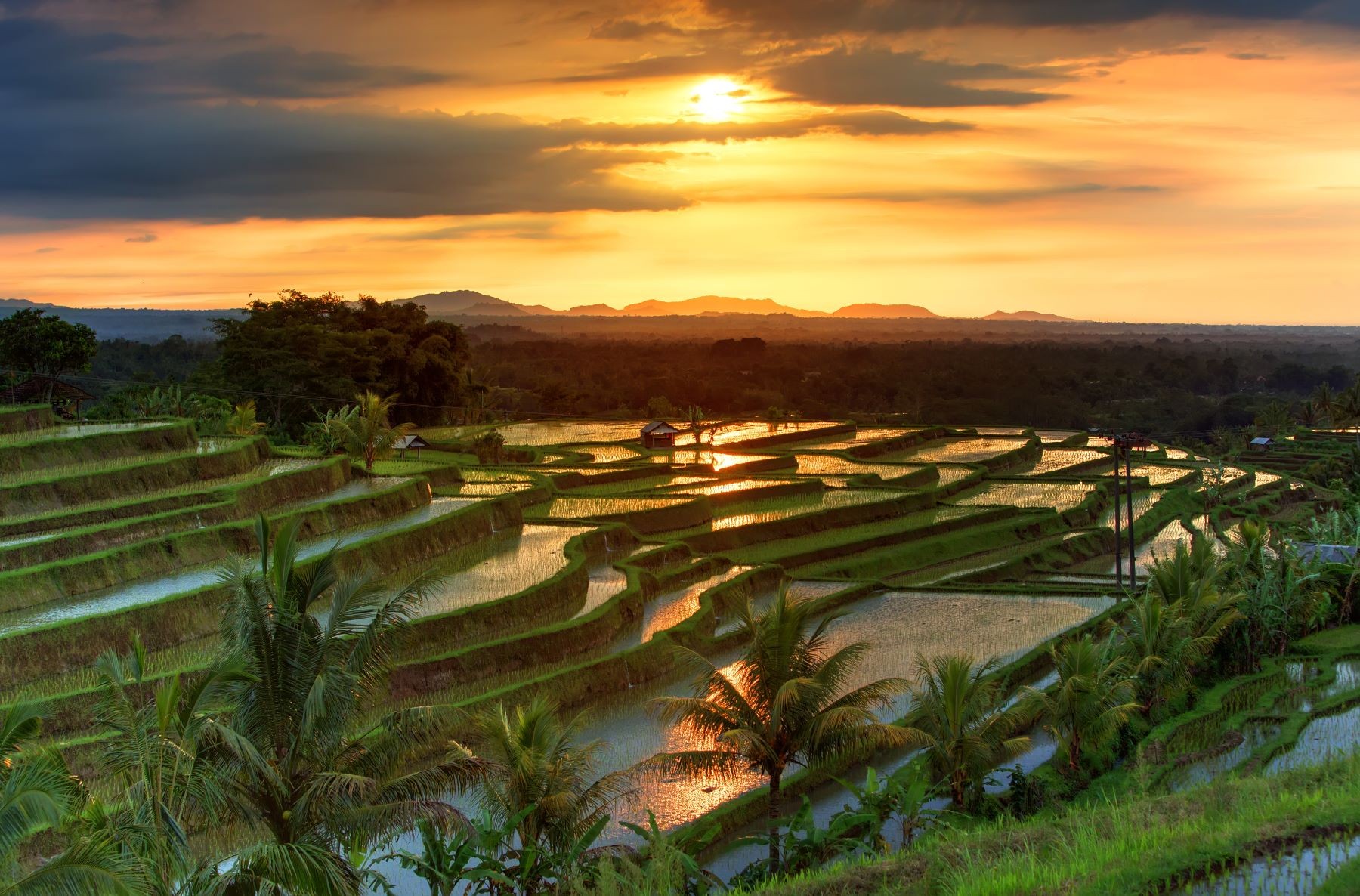 1. Jatiluwih Rice Field
You'd better come early in the morning if you want to visit the Jatiluwih Rice Field. You can breathe the fresh rural air while enjoying the beautiful scenery. The green expanse of rice fields can definitely relax your mind. You can also choose a spot to take some pictures. Bring your own breakfast and enjoy it in the gazebo in the middle of the rice field. From this field, you can continue your journey to Luhur Batukaru Temple.
2. Luhur Batukaru Temple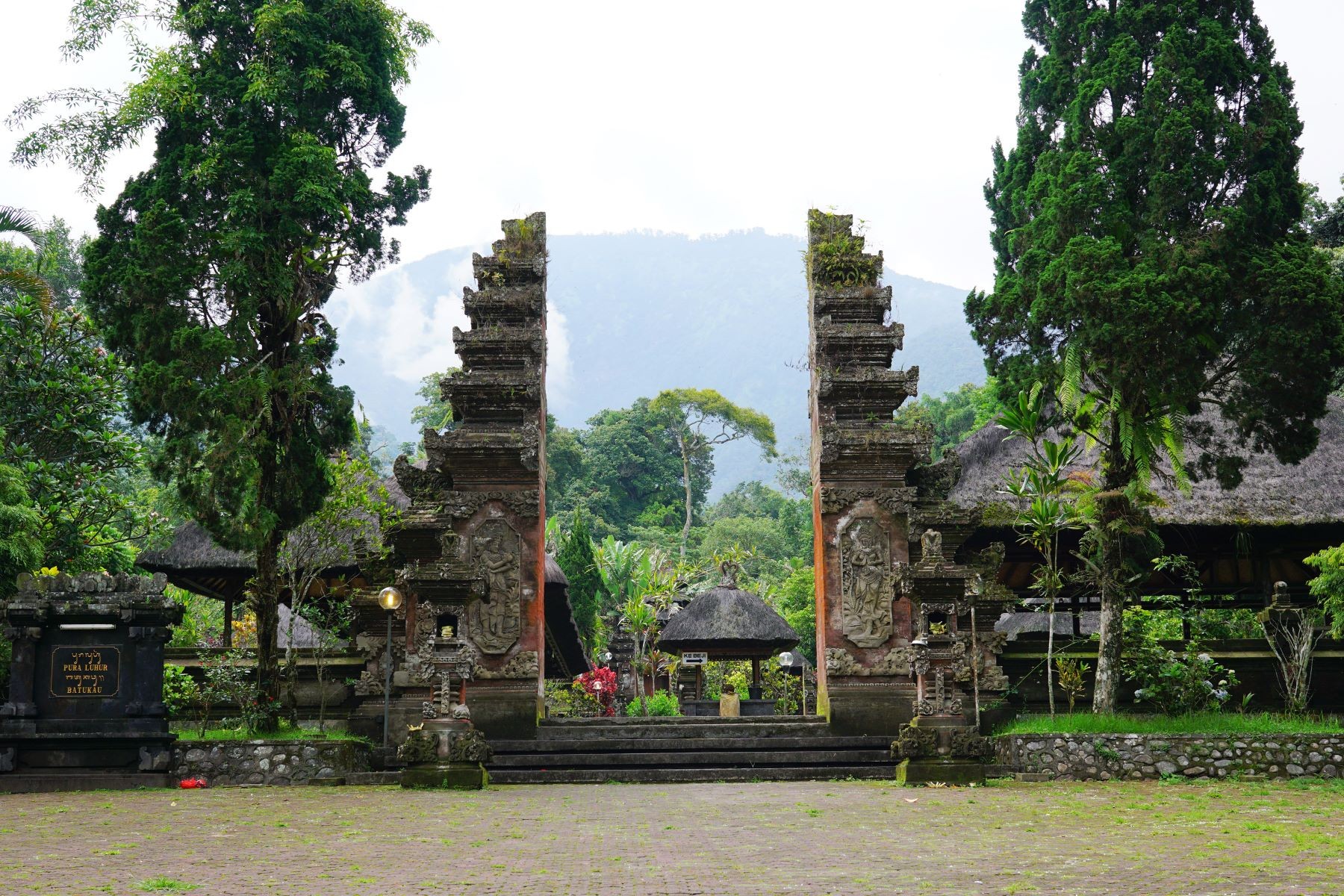 From Jatiluwih Rice Field, let's head on to Luhur Batukaru Temple. The location is on the slopes of Mount Batukaru, so you should walk uphill a bit. The area is surrounded by green forest, so many tourists are using this view as a background photo. The air is rather cold, so you'll feel comfortable even if you have to take a long walk. If you want to visit this temple, it would be better if you come at the time of Piodalan, which is held on Thursdays after Galungan.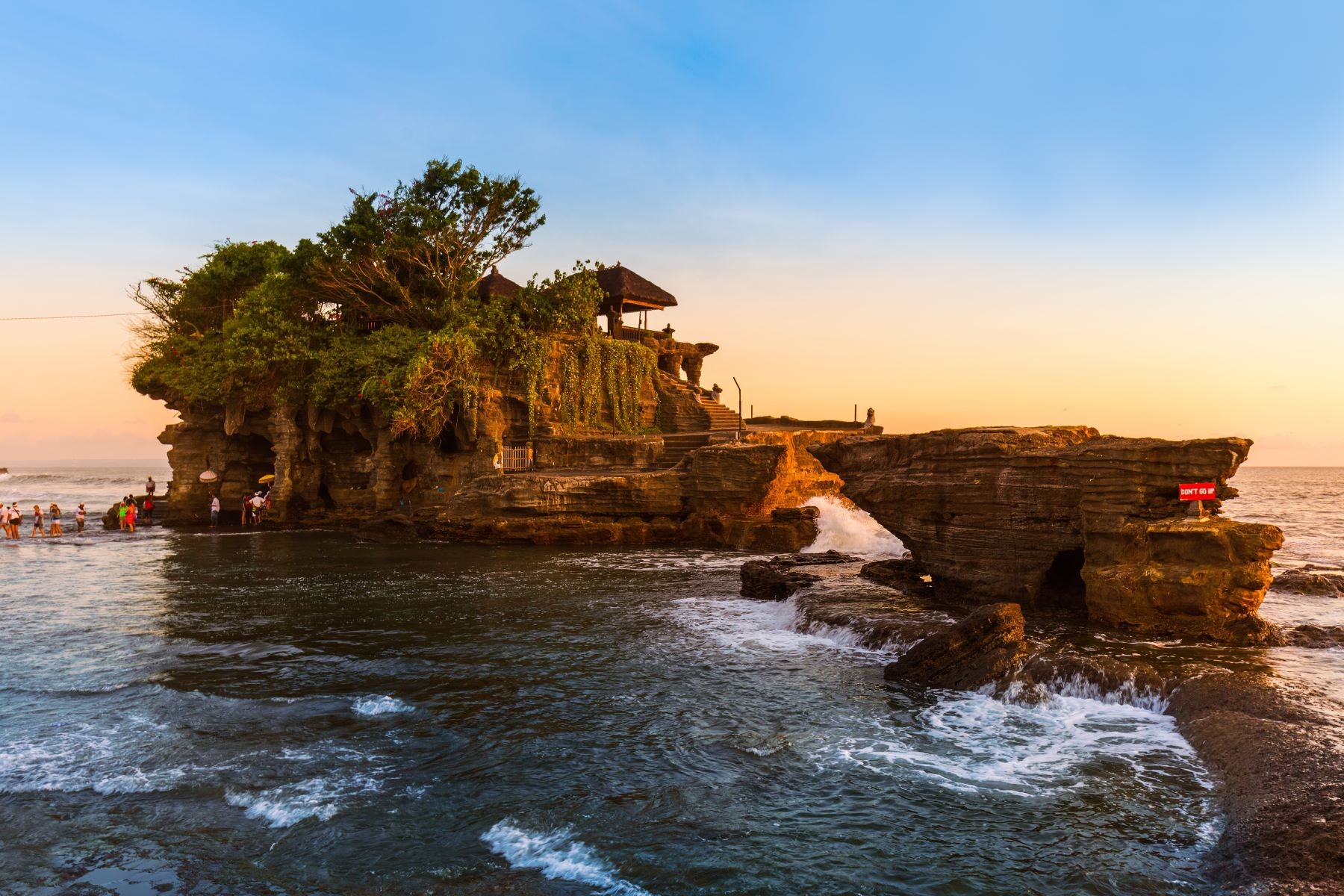 1. Tanah Lot Temple
Tanah Lot Temple is one of the most popular tourist spot in Bali. In there, you can find two temples located on a large rock. One is located on a boulder and another is located on a cliff similar to Uluwatu Temple. Tanah Lot is a sea temple where Hindus in Bali are worshiping the gods of the sea. Tanah Lot is also considered a beautiful place to see the sunset. The location of Tanah Lot Temple is in Beraban Village, Tabanan.
So, what do you think? It's definitely fun to spend your holiday in beautiful places. Before leaving, be sure to prepare your traveling equipment well. Also don't forget to bring your favorite camera and record the beautiful moments of your vacation!.