Exciting Week at Karangasem
Karangasem, one of the regencies located in the eastern part of Bali, offers many interesting places to visit to spend your vacation. Create an unforgettable week's vacation in Karangasem Regency by visiting some of the amazing places this district has.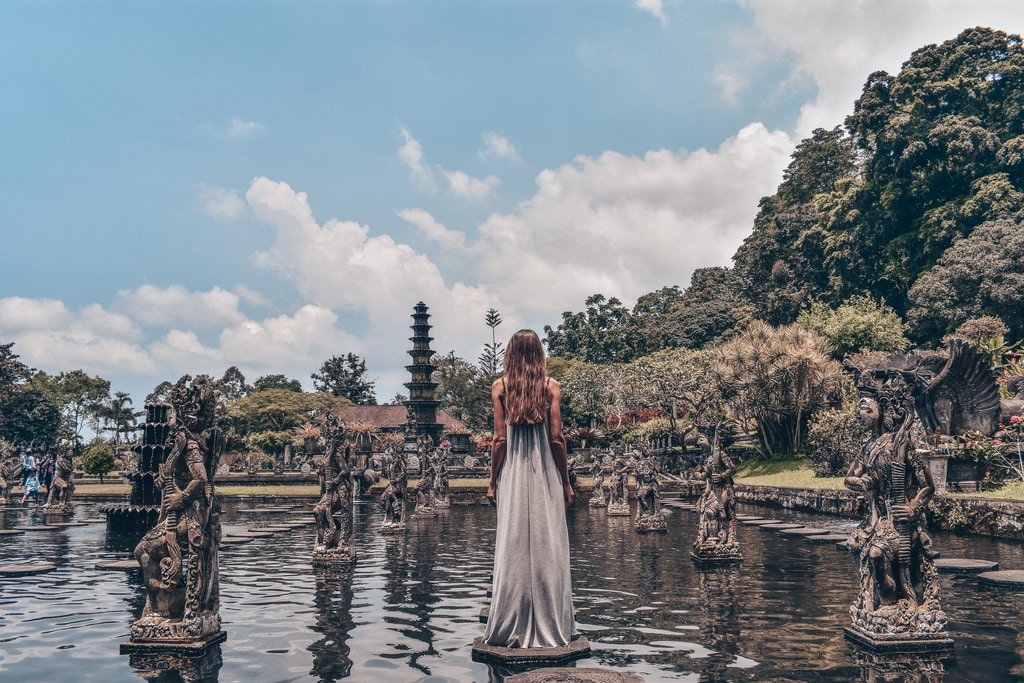 1. Tirta Gangga Water Park
Start the first day of your vacation in Karangasem by visiting Tirta Gangga Water Park. There is a large water pool with statues of characters in the Ramayana and Mahabrata stories. Balinese-Chinese architecture is suitable as a background for photographs. Don't forget to bring a change of clothes if you want to play water. Or, you can just walk around the water park and take pictures for 1.5 hours. Once satisfied with the picture, let's continue the journey to Puri Agung Karangasem which is not far from Tirta Gangga Water Park.
2. Puri Agung Karangasem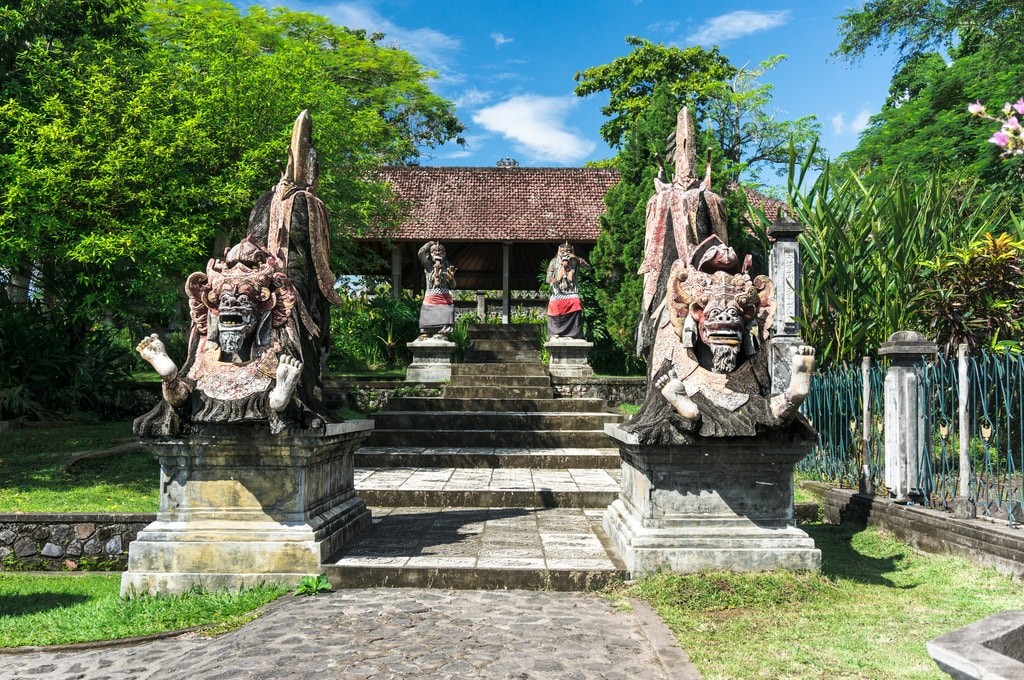 Driving about 15 minutes from Tirta Water Park, there is Puri Agung Karangasem. You can see many relics from the Karangasem kingdom. Taking pictures can also be an interesting activity for your visit. The location is quite large to get around. So drink water often so you don't dehydrate. If you are tired, you can rest in a small hall for a moment. To be satisfied around Karang Agung Temple, you can spend around 1.5 hours until lunch.
3. Sela Rice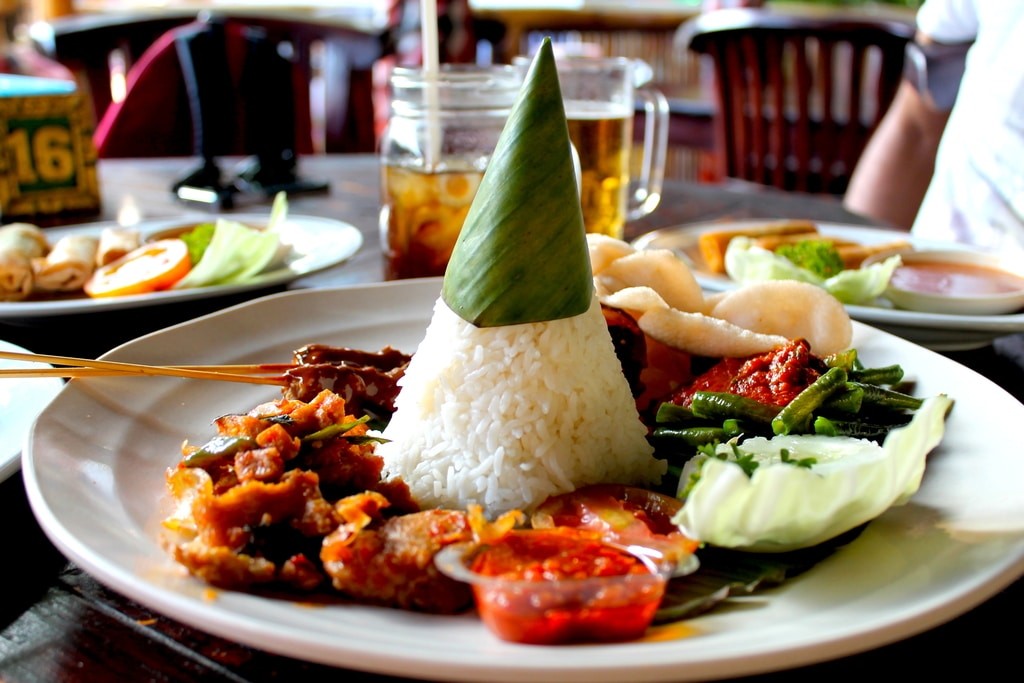 Tired around the Water Park and Puri Agung, it's time to fill your stomach. Karangasem has special food: Sela Rice. Eating rice mixed with small pieces of sweet potato with shredded side dishes of betutu chicken and ointment, definitely will make you satisfied. Many food stalls in the Karangasem area sell Sela Rice, so you can find it easily.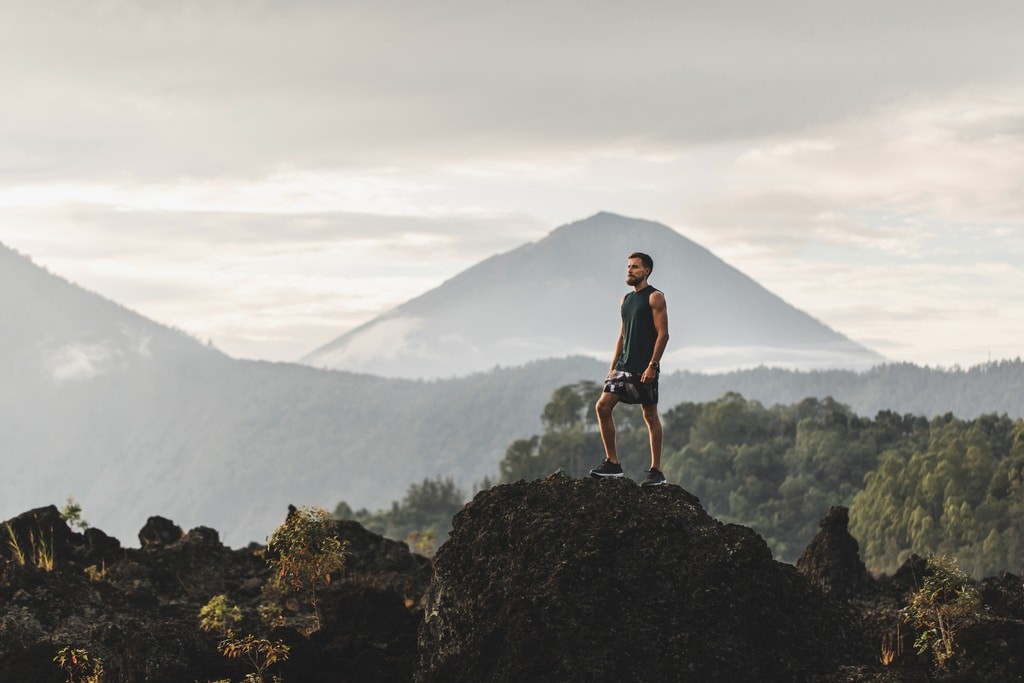 1. Mount Agung
Seeing the sunrise doesn't always have to be on the beach. You can climb a mountain and enjoy the view. Yup, Mount Agung is the place to see the sunrise. But you have to prepare your energy, because it takes 4-5 hours trekking to get to the Mount Agung. So you should get ready around 24:00 WITA to arrive at the location at sunrise. Bring enough food, but remember, don't bring food or snacks that contain beef. Because Mount Agung is a sacred mountain, so take care of your words and attitudes while you are there. Don't forget to bring warm clothes because the temperature is getting colder once you get there.
2. Besakih Temple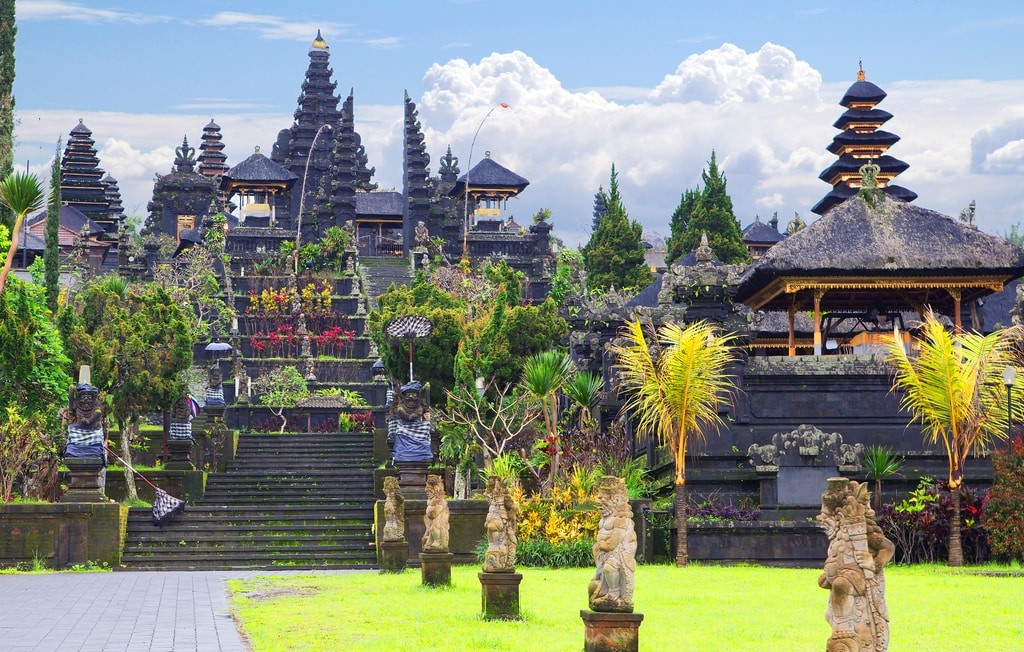 On the path down from Mount Agung, you will see Pura Besakih. Stop by to explore the biggest temple in Bali. You can spend an hour here while looking for interesting photo spots and watching Hindus worship. Remember the rules if you want to visit a temple in Bali: wear polite clothes and don't go in if you're on your period.
3. Bukit Jambul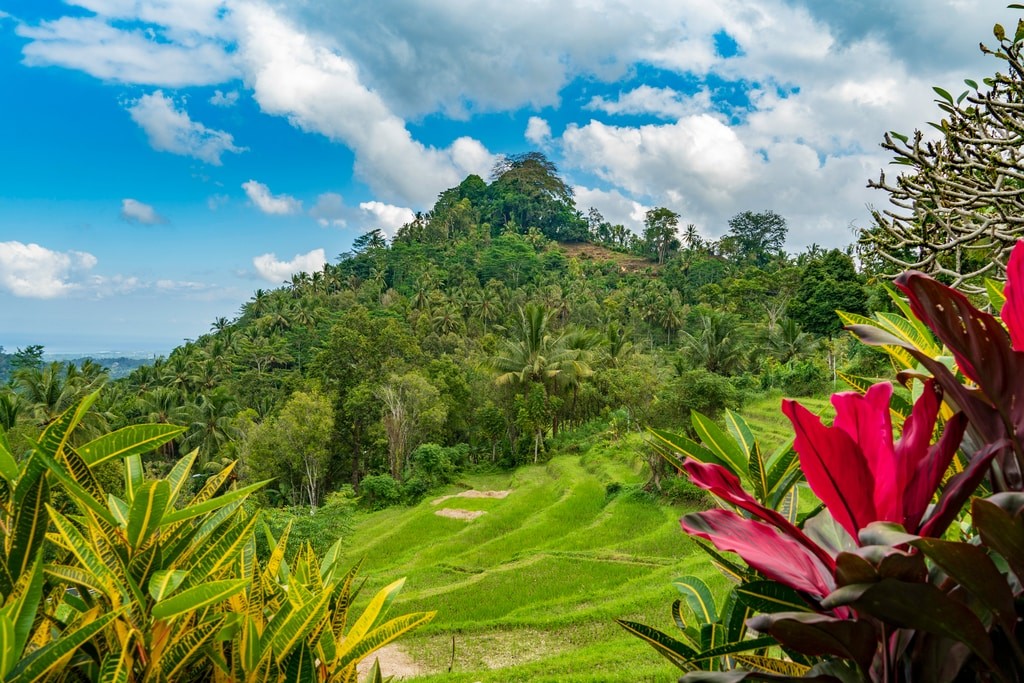 Not far from Besakih Temple, you can find Bukit Jambul, only 25 minutes away. Along the way, you easily find a delicious restaurant that offers a great view. After enjoying the charming Bukit Jambul, you can close the day by sitting relaxed enjoying the fresh air at the foot of the hill. Turning the perspective after satisfied seeing from a height. Because seeing nature from the foot of the hill is also interesting!.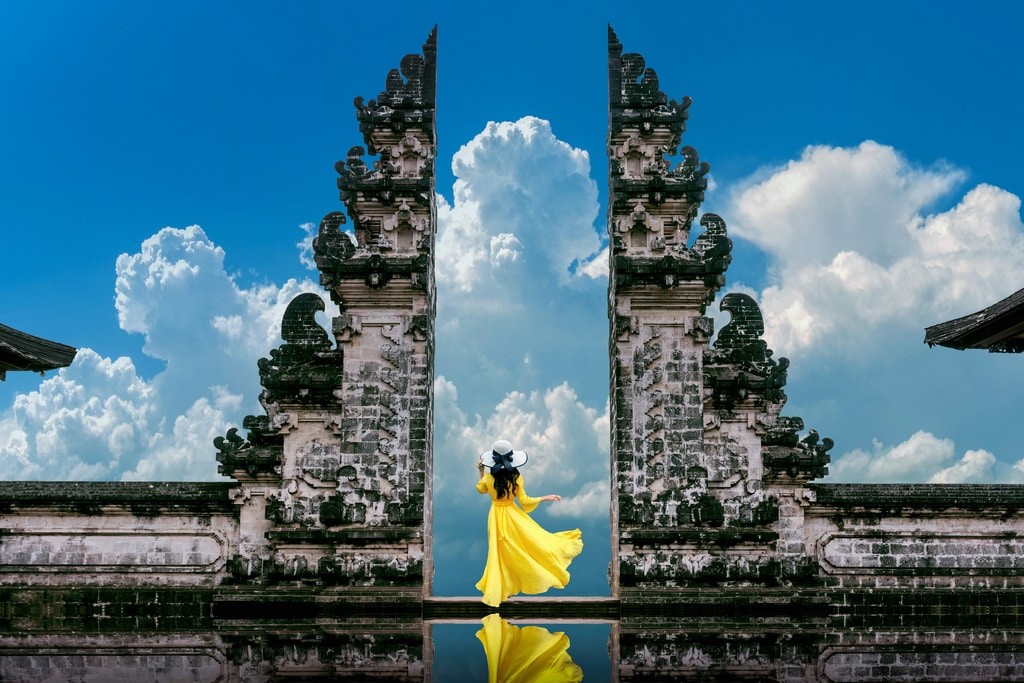 1. Lempuyang Luhur Temple
You can enjoy the third day in Karangasem by visiting the Lempuyang Luhur Temple which is located at the top of Lempuyang Hill. Just one hour to take pictures and walk around the temple. Don't forget to take pictures in the temple gate with the background of Mount Agung. Because this spot is very iconic and very beautiful if you can get the sunrise.
2. Taman Soekasada Ujung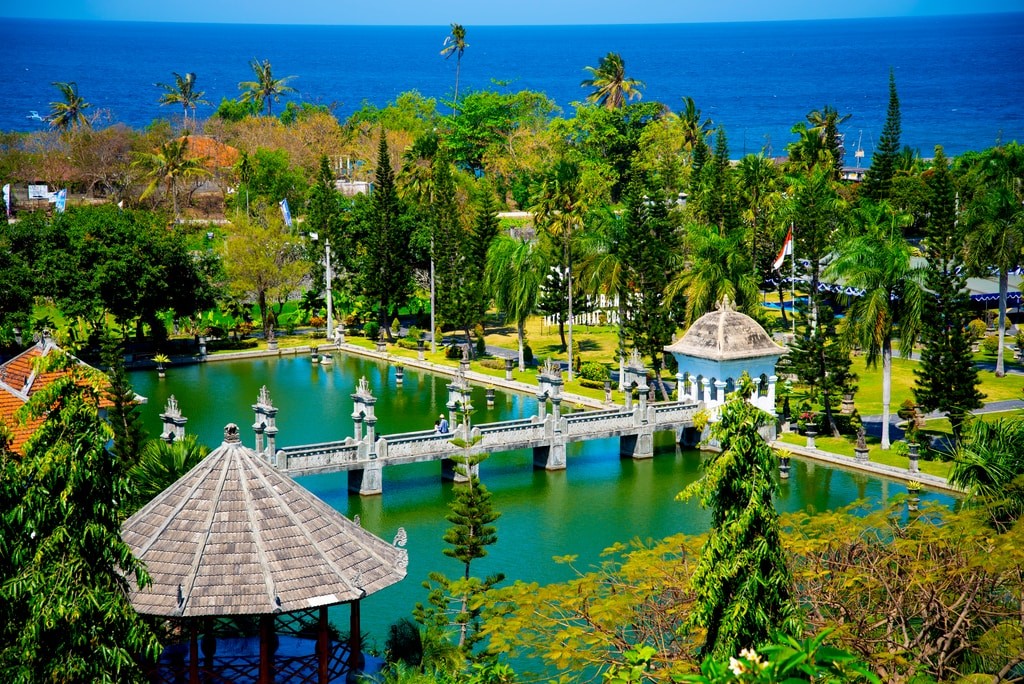 From Lempuyang Luhur Temple, you can visit other spots for interesting photos. It's called Taman Soekasada Ujung. This water park with ancient Balinese and European architecture will be a relaxing place you can visit. Search for Soekasada Park, because you will get a beautiful view that will soothe your eyes. Furthermore, while preparing dinner, you can also continue to Tenganan Pengrisingan Village.
3. Tenganan Pegringsingan Village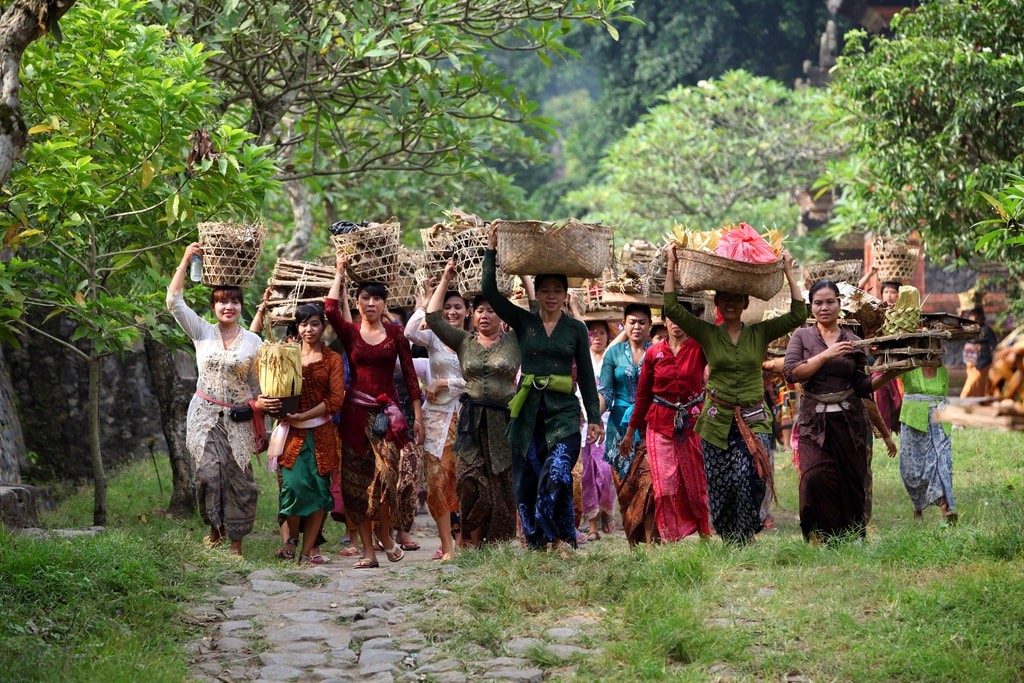 Tenganan Pegringsingan Village can be a relaxing way to end your holiday in Karangasem. There, you can see the daily life of the Bali Aga people, you know. You can also buy gringsing woven fabrics as souvenirs. This fabric is special because it is woven by the local community.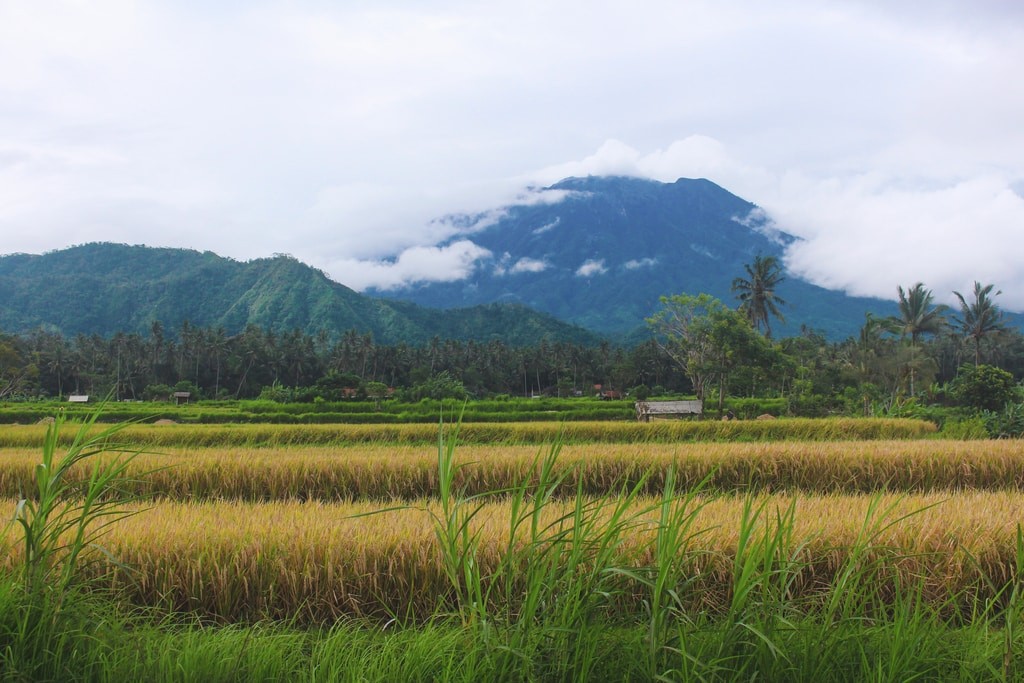 1. Bukit Nampo, Sibetan
On the fourth day, you will visit Bukit Nampo in Sibetan. Going up the hill to see the valley and salak plantation owned by residents from a height. Of course, this scene can be a good photo object. You can also stop by the salak plantation of the residents to buy one directly from their garden, while walking home.
2. Jagasatru Waterfall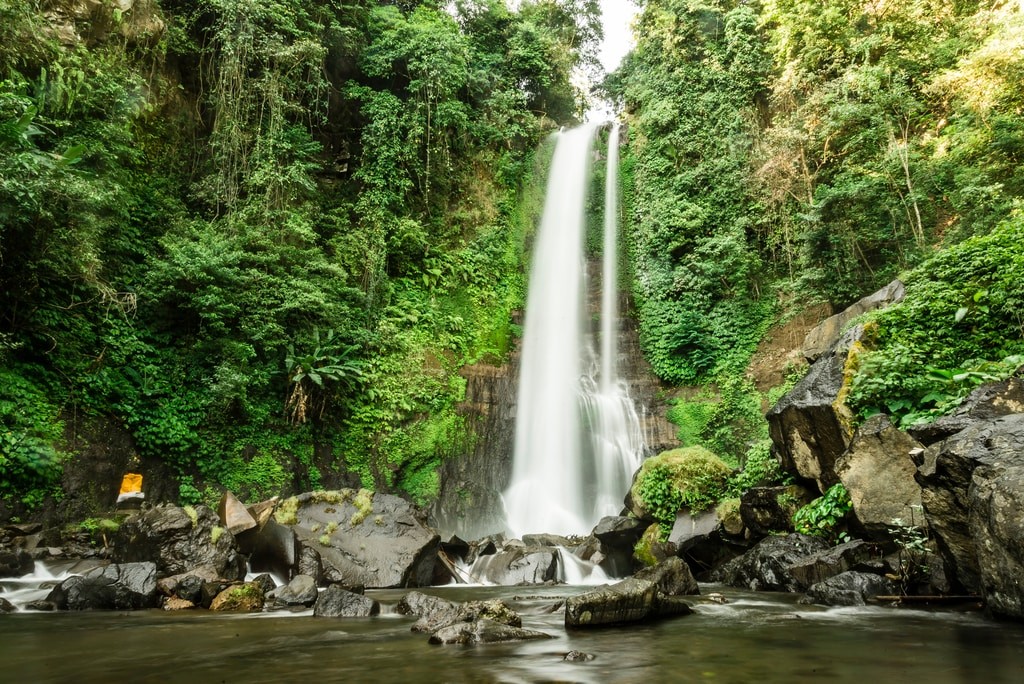 Before be able to enjoy the fresh water of Jagasatru Waterfall, you have to trek 1 km to the steep hills to reach the waterfall with a height of 40 m. We recommend that you wear clothes and comfortable footwear. After that, bathing under a clear waterfall can relax your muscles after a long walk. Because it is not equipped with facilities such as stalls, you should bring your own lunch.
3. Bukit Asah, Bugbug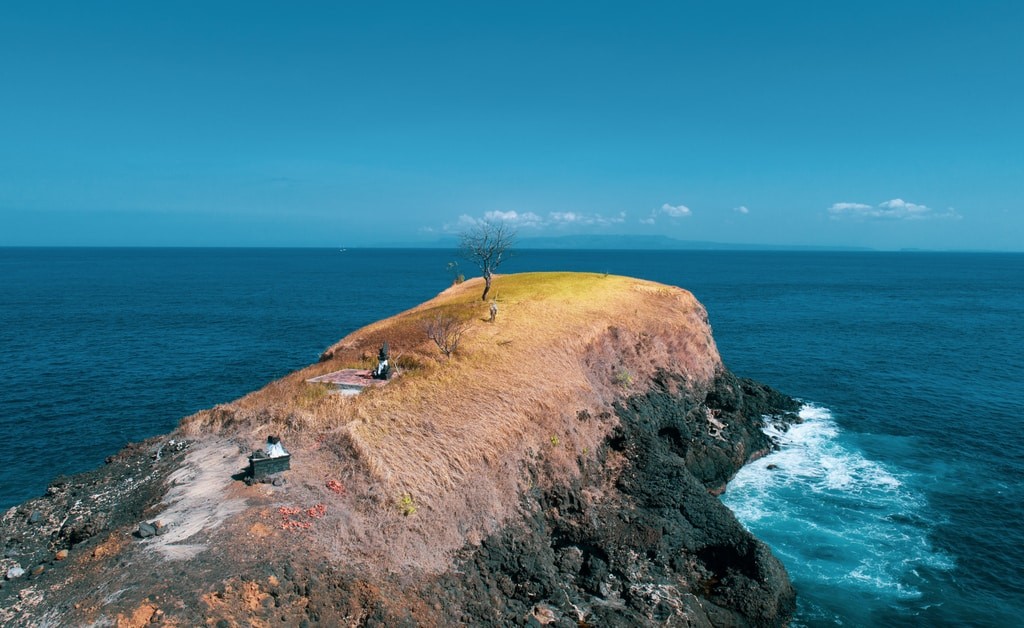 Close your second day tour camping at Bukit Asah Bugbug. If you don't bring camping gear, the place manager will provide it. You can enjoy the sunset from the sloping hill while setting up a tent. At night, light a bonfire and enjoy snacks that enliven the atmosphere with your travel mate. Don't miss the beautiful sunrise in the morning. The next day, prepare your beach clothes to visit Virgin Beach.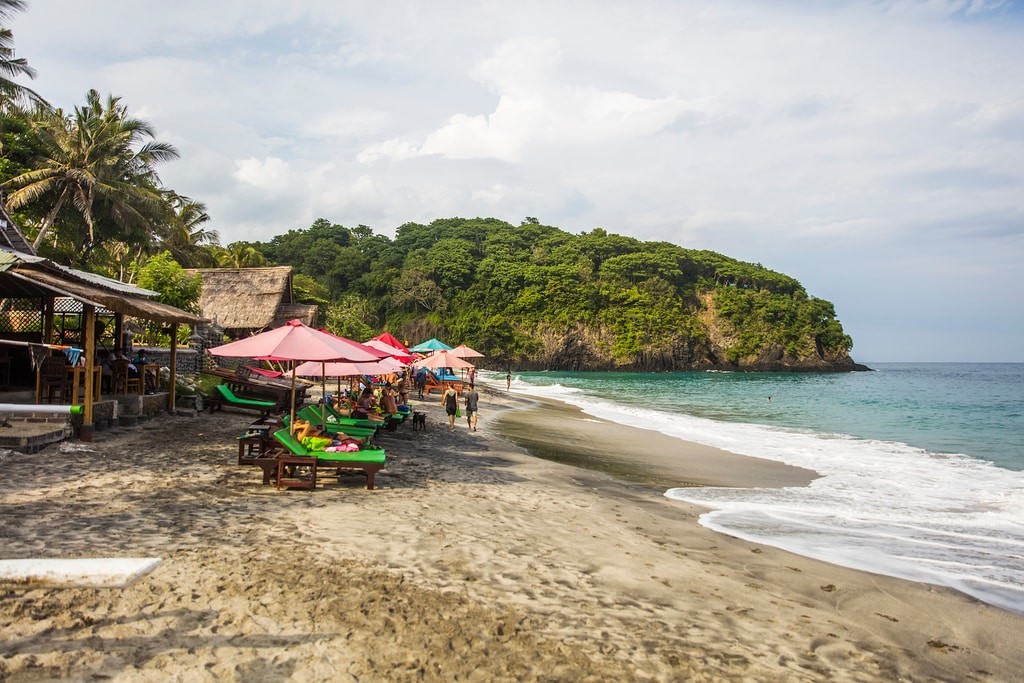 1. Virgin Beach
Located about one hour from Bukit Asah, there is Virgin Beach or White Sand Beach. Since the waves aren't too big, you can swim or snorkel there. After playing water, you can relax while enjoying the massage services offered by locals. It surely can be an interesting choice. Spend your time there as you wish before continuing your trip to taste Sate Lilit.
2. Satay Lilit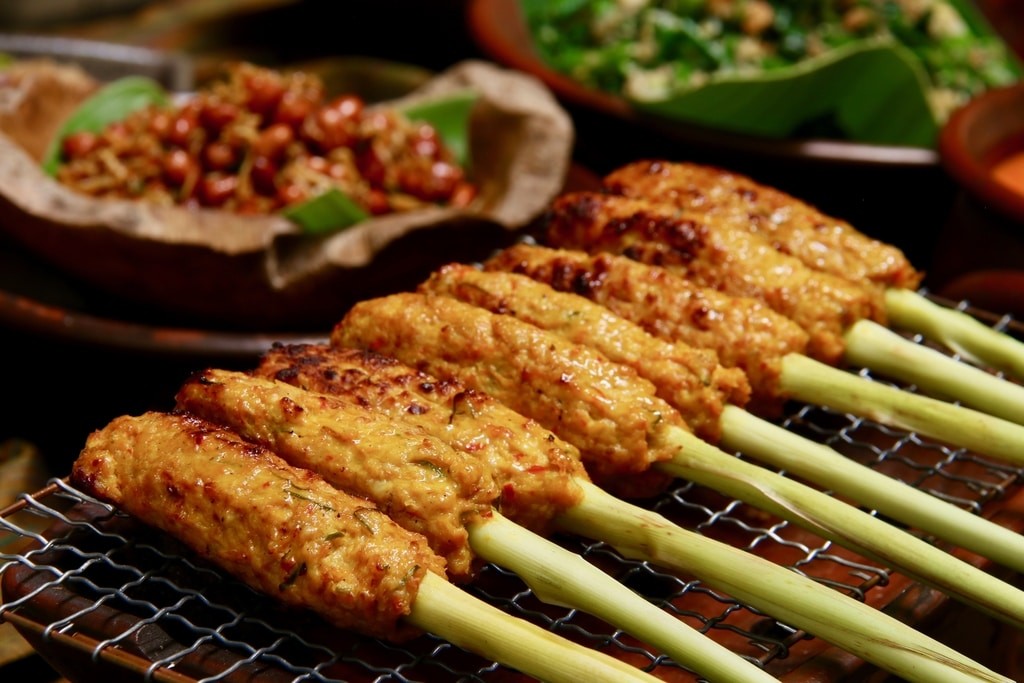 Tired of swimming at Virgin Beach, replenish your energy by eating Karangasem's Satay. The deliciousness of meat satay, wrapped around a lemongrass stick, and then burned will restore your energy. It's easy to find Sate Lilit, because almost every stall in Karangasem provides this satay made from fish, chicken or pork.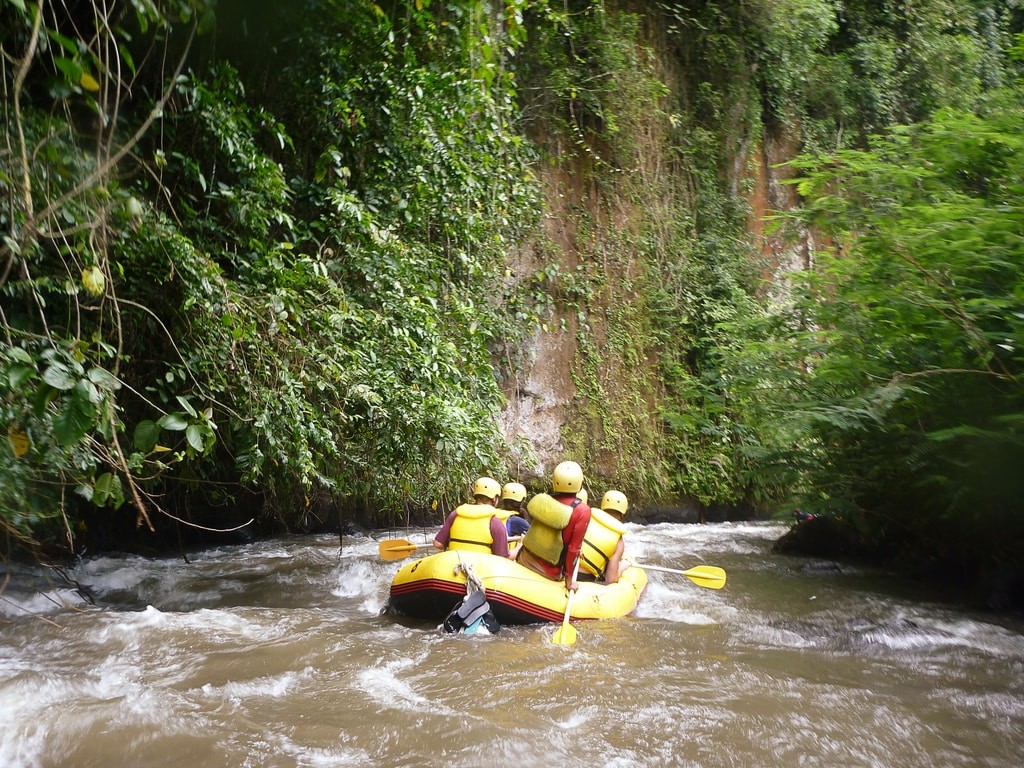 1. Telaga Waja River
After resting on the fifth day, it's time to run your adrenaline by rafting on Telaga Waja River. This is the longest river in Bali for rafting activities. With about 2.5 to 3 hours, you can be satisfied rafting on the Telaga Waja River. The swift flow of water and the crystal clear water are added values ​​possessed by the Waja River. So it is suitable for extreme sports lovers. Anyway, rafting in this river has a high level of difficulty, so it's good to follow the advice of the guide and stay careful.
2. Lotus Lagoon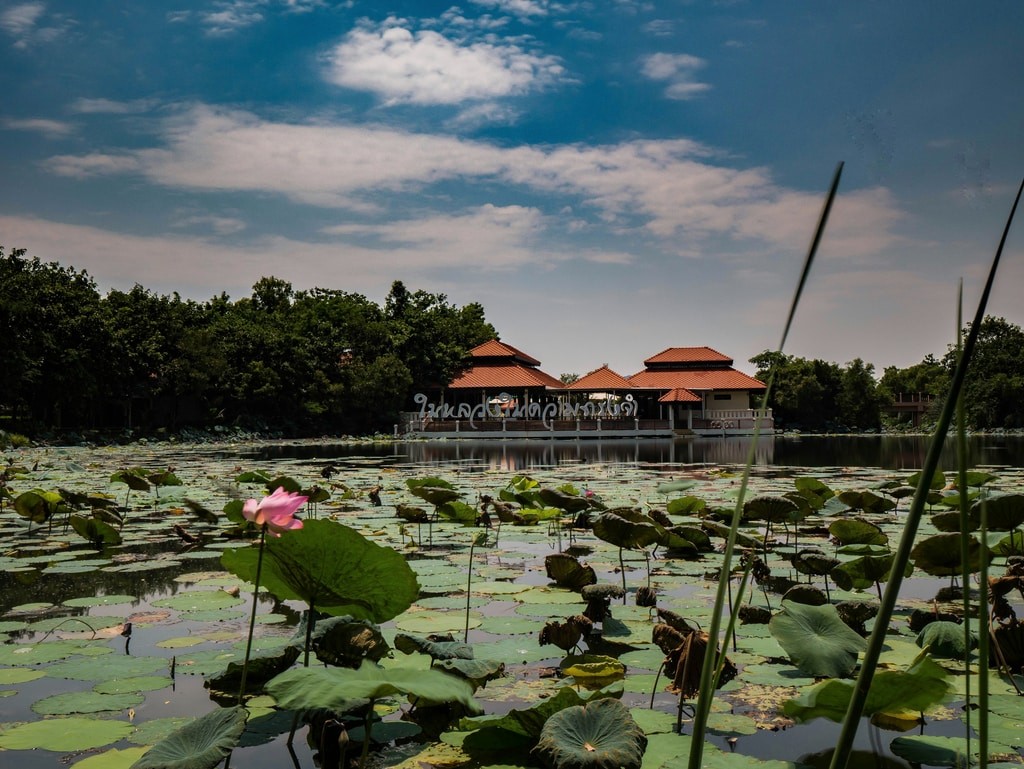 Artificial ponds are overgrown with hundreds of lotus flowers. It's becoming a popular photo spot here. Sitting at the edge of a pond while looking at a lotus can give you peace. Lotus Lagoon is located on Jl Raya Candidasa, Sengkidu, Manggis District, 1.5 hours from Ngurah Rai Airport.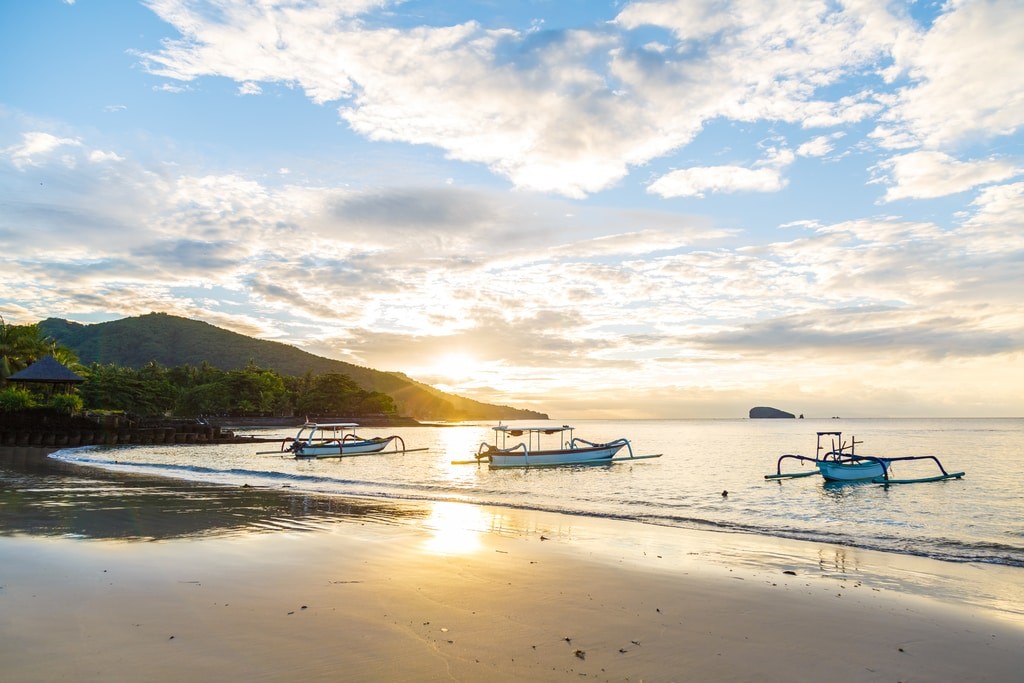 1. Candi Beach
On the last day, you can do relaxing activities such as sitting back on Candi Dasa Beach. On this beautiful beach, you can sit in the gazebo available on the beach while enjoying the sound of the waves. There are also some heart-shaped statues that you can use as a background for selfies. If you are hungry, you can stop by lunch at a roadside seafood restaurant in the Candi Dasa Beach area. Adjust your leisure time here with your departure schedule.