7 Exciting Days in Badung
Vacation! Hearing that word certainly can make anyone become excited. Moreover, if your destination is to Bali. If have seven days off-work, you definitely want to explore various tourist objects and move from one district to another. Then perhaps you need to read the recommendations of the following places. So you can enjoy your vacation to the fullest.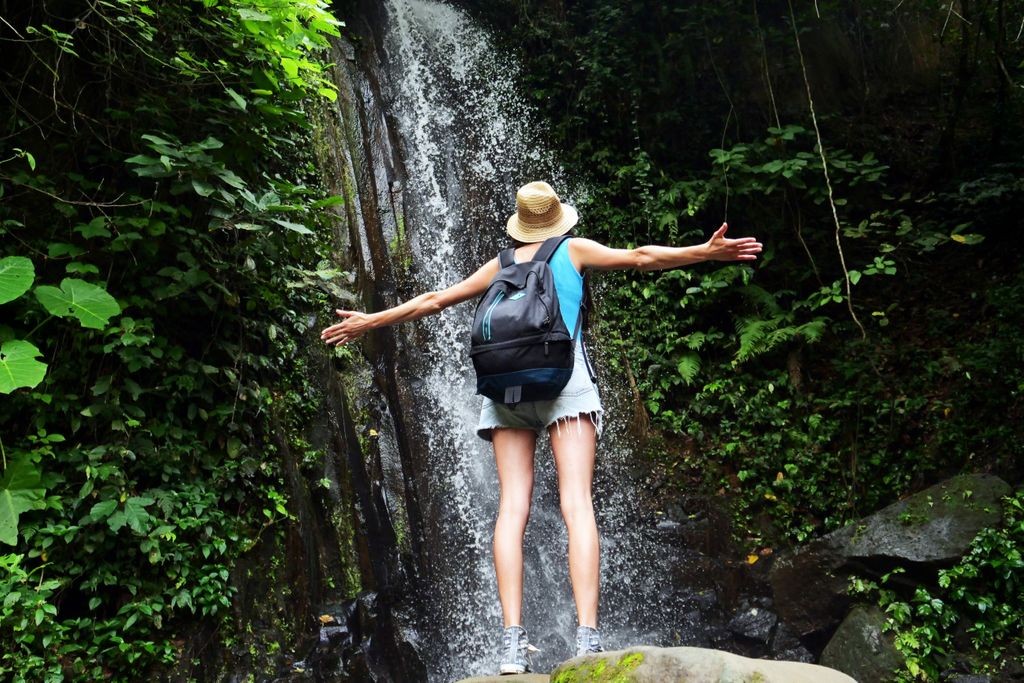 1. Lantang Stone Waterfall
Start the first day of vacation in Badung by trekking to Batu Lantang Waterfall. To go to this waterfall, you have to walk about 30 minutes along the clove gardens, coffee plantations, cocoa fields and hillside. After a long journey, you will be spoiled by the beautiful panorama of the natural surroundings and the coolness of the refreshing waterfall. You can enjoy this waterfall by swimming under the refreshing splashes of water. Don't forget to bring lunch, because there are no food stalls around the waterfall.
2. Tanah Wuk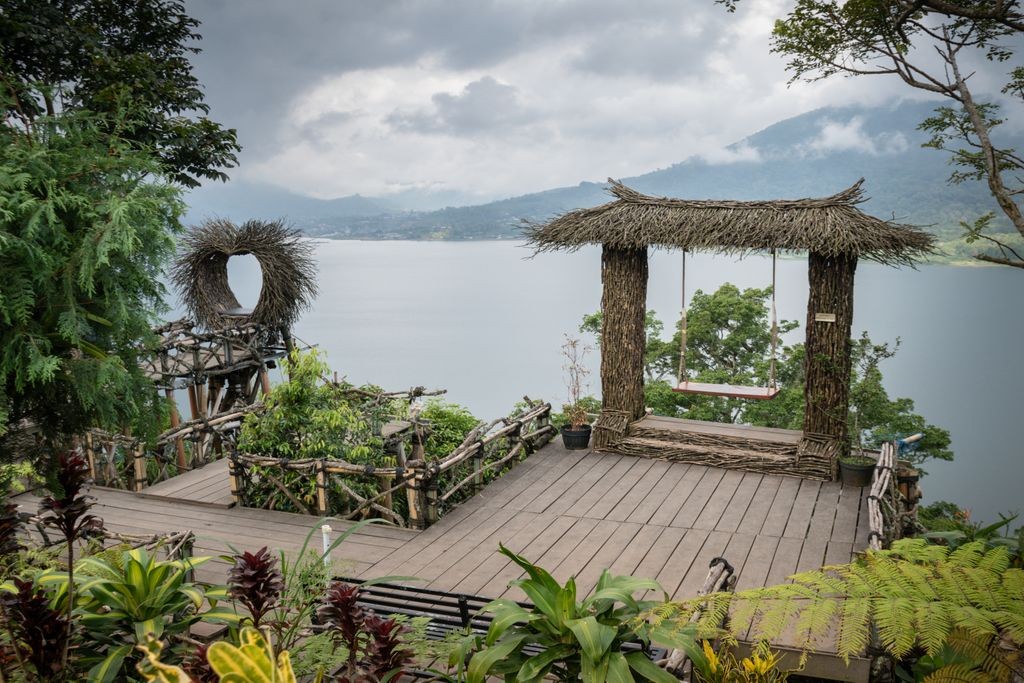 Tired of playing in Batu Lantang Waterfall, you can relax in Tanah Wuk. In this valley, you can sit and relax while watching the beauty of the hills, terraced rice fields, and coffee plantations, owned by local people, in the distance. The natural beauty of Tanah Wuk is already well-known as a family recreation area. While enjoying the enchanting natural charm with a calm atmosphere, you can eat you snacks or simply chat with friends.
3. Taman Mumbul Sangeh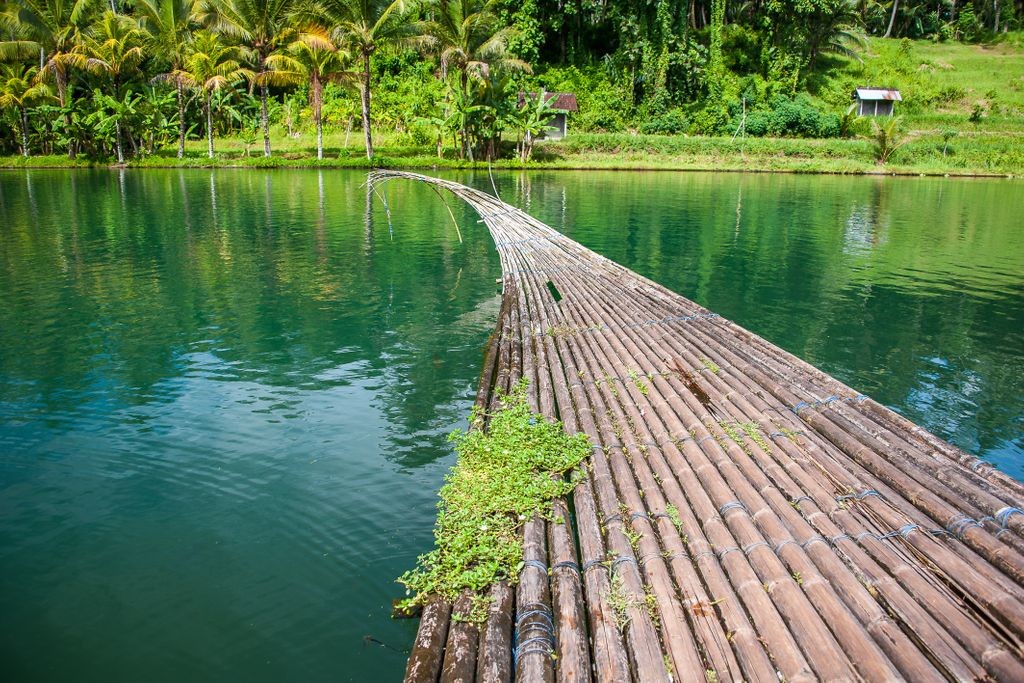 Spiritual tourism in Taman Mumbul Sangeh is definitely fun, because there are a number of interesting activities that you can do there. You can feed fish in the pond in front of the temple, bike around the temple, or explore the Tirta Taman Mumbul pond by boat. There is also Pancoran Solas which is famous place for melukat. If you want, you can also try to do the ritual of melukat to get rid of all the negative energy. Don't forget to bring a change of clothes if you want to try it. Also, for women, be sure you're not on your period.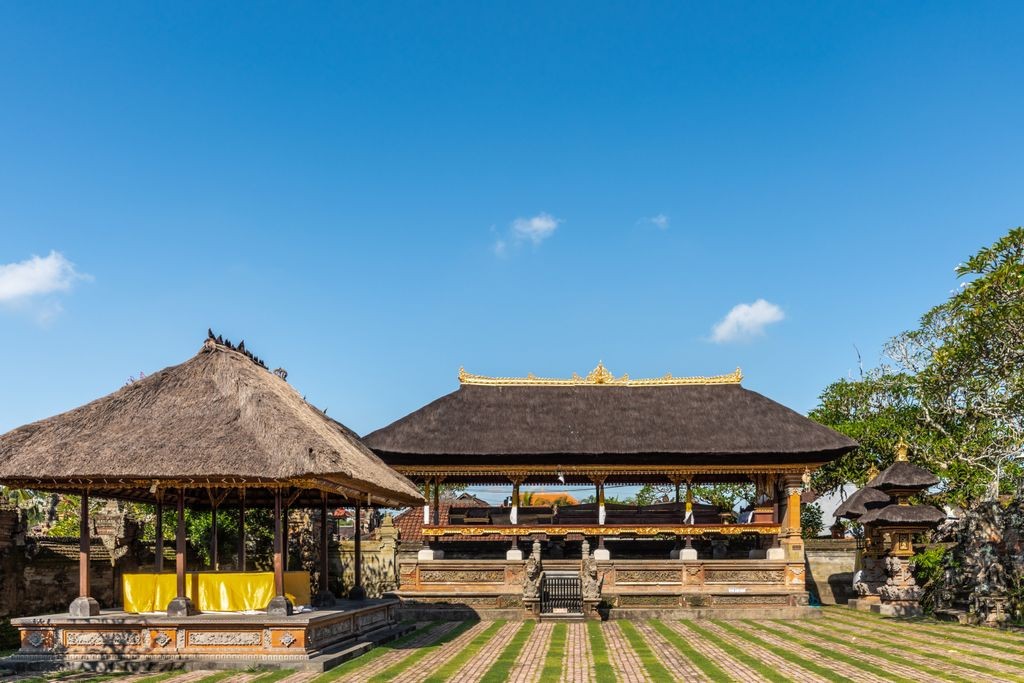 1. Pucak Tedung Temple
This temple has a high historical value. According to history, Dang Hyang Niartha once stopped to rest and he left his magical umbrella there. You can ask questions about the history of Dang Hyang Niartha's arrival at this temple further at the temple guard. In addition to studying history, the Pucak Tedung Temple area has a very beautiful and cool panorama. You can see the expanse of views of West and South Bali. The calm atmosphere is also suitable for meditation.
2. Monkey Forest Sangeh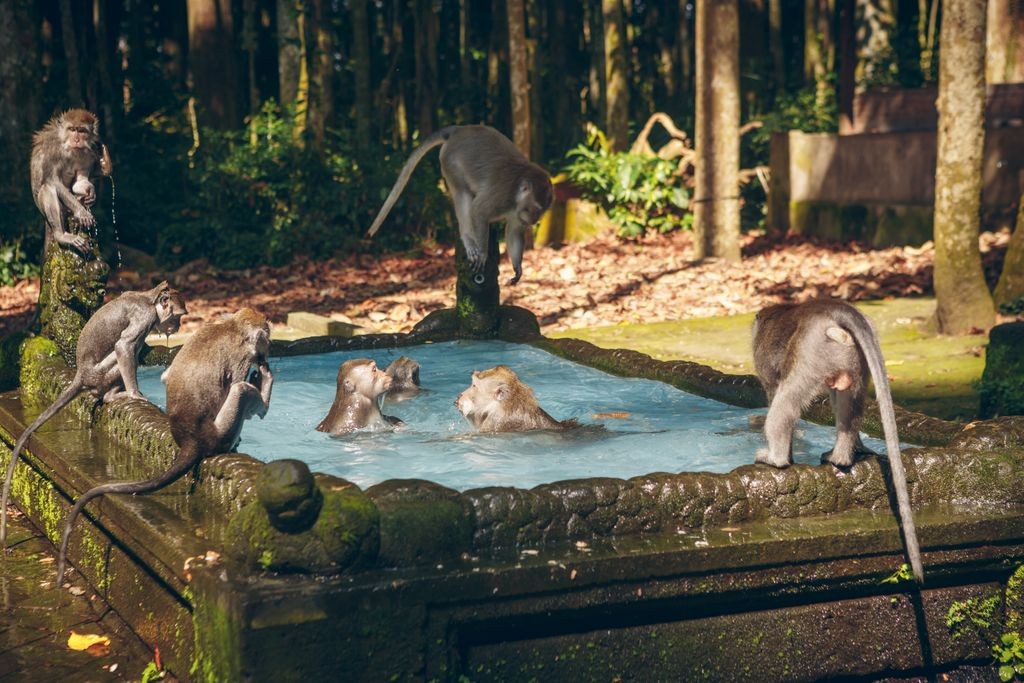 Traveling around to meet monkeys in Monkey Forest Sangeh became a travel agenda on the second day. There are many leafy nutmeg trees that become your 'roof' when you walk in the forest. This tree is also a habitat for monkeys. Besides monkeys, there are also two temples that are sacred by Hindus, namely Bukit Sari Temple and Melanting Temple. When visiting, don't forget to bring bananas and nuts to feed the monkeys. While avoiding the monkeys, take your jewelry or luggage.
3. Ogoh-Ogoh Museum, Mengwi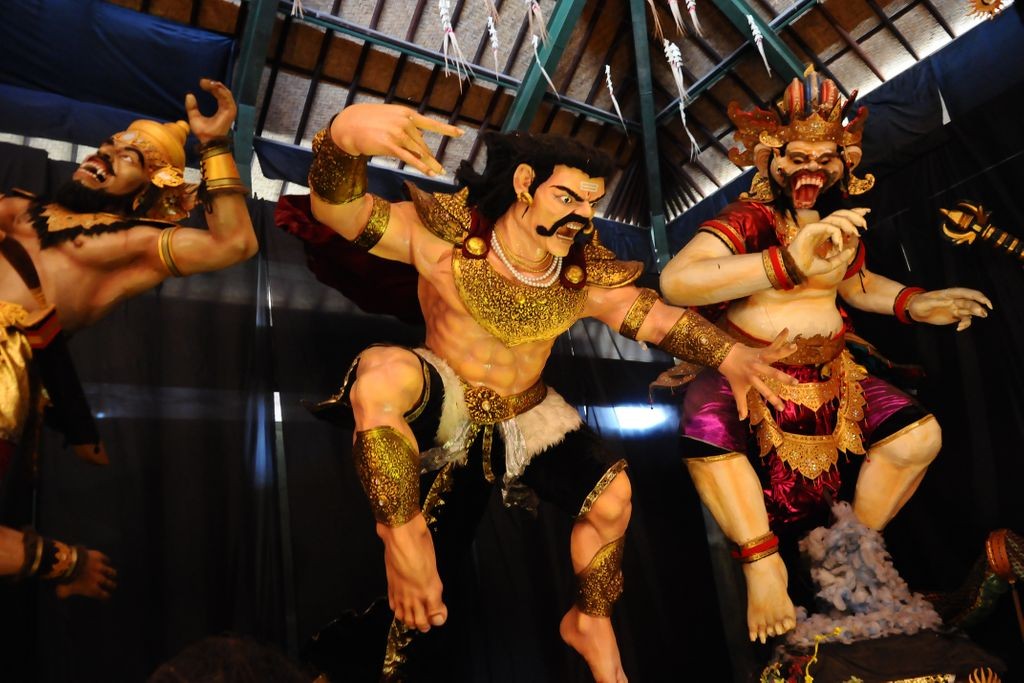 If you are curious about the ogoh-ogoh form, come to the Ogoh-ogoh Museum on Jln. Ayodya No. 1, Taman Ayun, Mengwi, Badung. There are about dozens of ogoh-ogoh statues which can be interesting objects to see. After walking around looking at the scary statues, you can meet the owner of the museum and try to open a chat with him about ogoh-ogoh. Of course, your knowledge of ogoh-ogoh will be increased. About 30 minutes-1 hours in the Ogoh-ogoh Museum, let's see the sunset on Kuta Beach.
4. Kuta Beach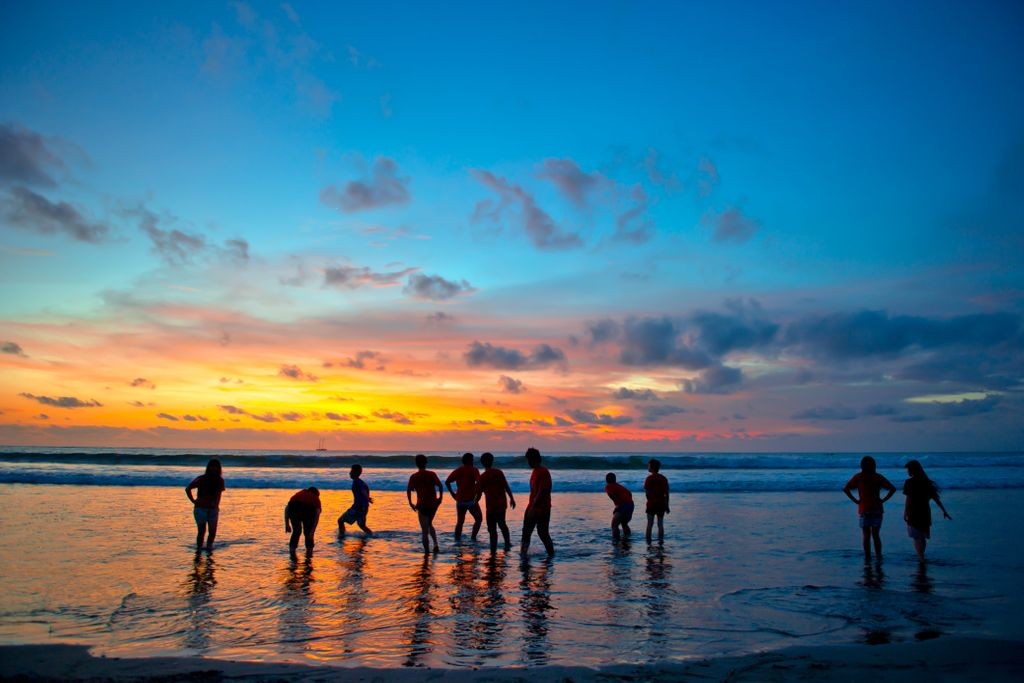 If you don't want to be alone enjoying the sunset, come to Kuta Beach. Because there are many visitors who are also waiting for the sunset at dusk. While waiting for the sky to change color, walk along the coast while watching the surfers conquer the waves. Scenery like this is very beautiful if you catch it with your camera. When your body feels tired, rent a masseur services. So while being massaged, you can enjoy the violet sunset.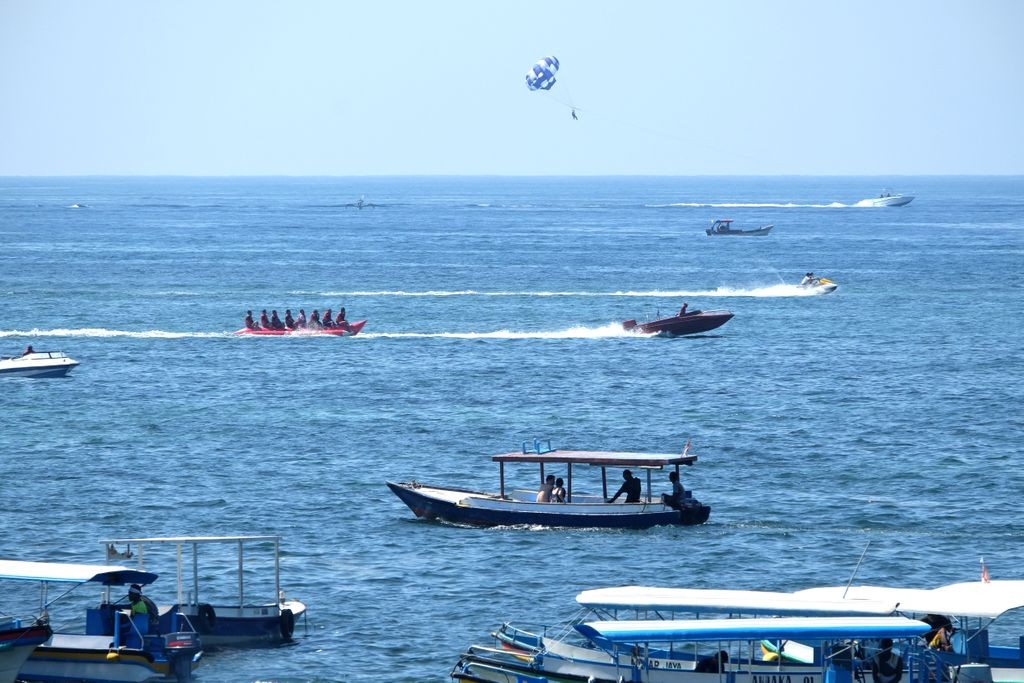 1. Tanjung Benoa Beach
At Tanjung Benoa Beach, you can try playing water sports like banana boat, scuba diving, parasailing, rolling donuts, seawalker, flying fish, and snorkeling. Besides water sports, you can swim or sunbathe on the beach while drinking a fresh coconut water. Spend about 1.5 to 2 hours there, prepare to continue your journey to the Deluang Sari Turtle Hatchery by taking a speedboat from this beach.
2. Deluang Sari Turtle Conservation
This turtle conservation is located in Tanjung Village. In this place, you can hold, feed, take pictures, or directly enter the conservation pool area and play with the turtles. Remember, hold turtles gently and carefully when taking pictures with them!
3. Garuda Wisnu Kencana
Spend the rest of the third day at Garuda Wisnu Kencana. This is an excellent tourist attraction in Bali. GWK is often used as a visitor's photo spot because there are many interesting backgrounds here. Besides taking pictures, you can also watch art performances held at certain times. Surely your vacation time becomes more exciting when at GWK.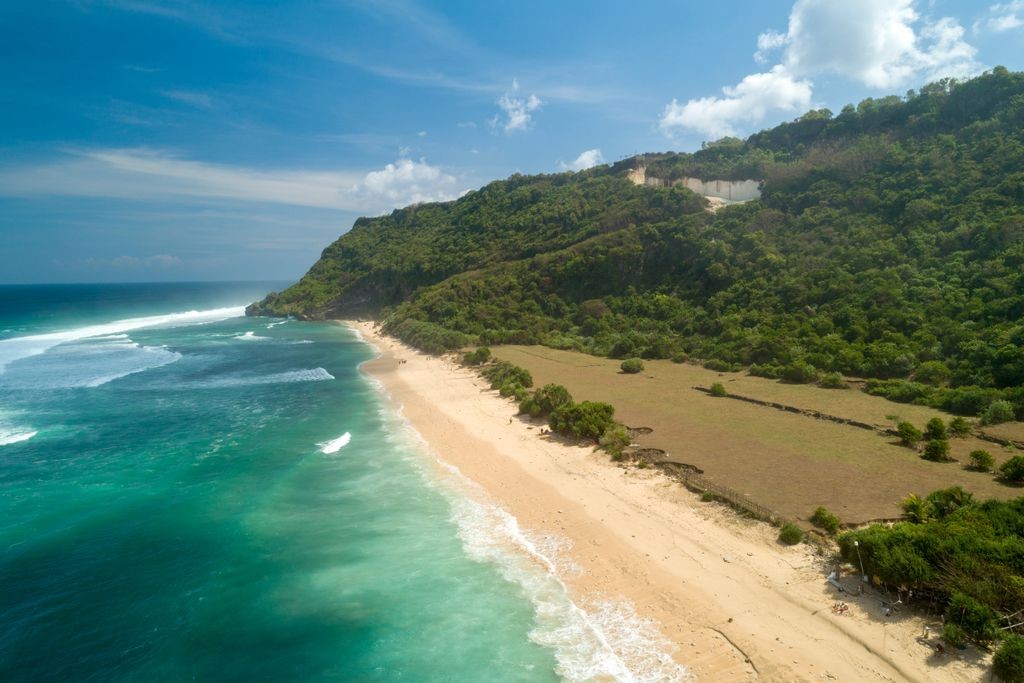 1. Nyang Nyang Beach
Start your journey to Nyang Nyang Beach in the morning. Because to get to Nyang Nyang Beach, you need to pass through some challenging paths in a lovely cool weather. After going through a long road, you can enjoy the vast stretch of blue ocean. The large beach waves are suitable for surfing, but a bit dangerous for swimming. You can also sunbathe on the beach, while occasionally playing sea water, or looking for a good spot to take pictures. Don't forget to bring snacks to enjoy while relaxing on the beach.
2. Uluwatu Temple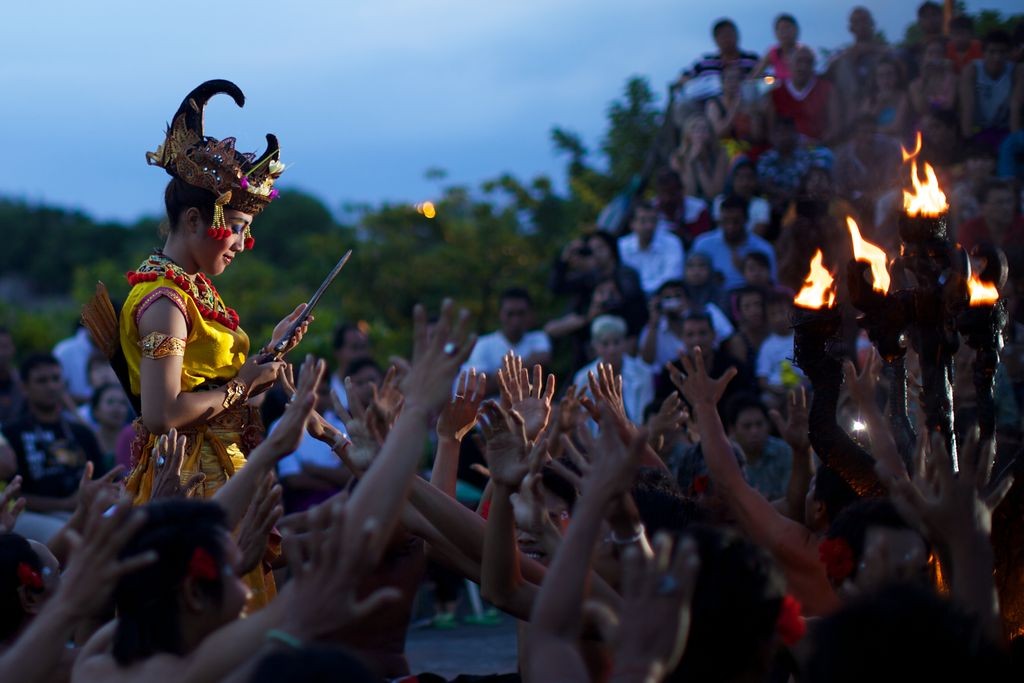 About seven minutes from Nyang Nyang Beach, there is Uluwatu Temple. You can relax around the Uluwatu Temple area while listening to the sounds of the waves crashing on the reef. This temple is located on a rock with a height of 97 m. Late in the afternoon, you can watch the Kecak dance performance which is one of the most famous Balinese dances to foreign countries. Don't forget to capture this moment with your best camera.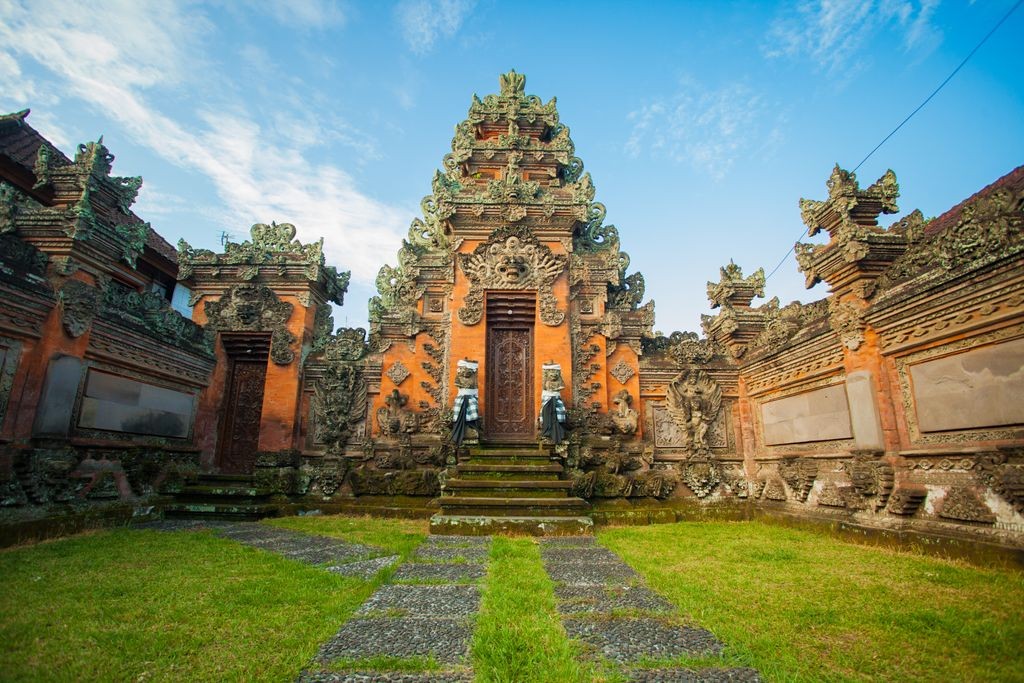 1. Keraban Langit Temple
In Keraban Langit Temple, there is a sacred spring which according to the community can bring blessings. Especially for married couples who want offspring. The atmosphere in the cave feels peaceful and cool so it is often used as a place of meditation. You can also feel the calm atmosphere of the temple for 30 minutes by walking around the temple. Then continue to Wanasari Mangrove Ecotourism.
2. Wanasari Mangrove Ecotourism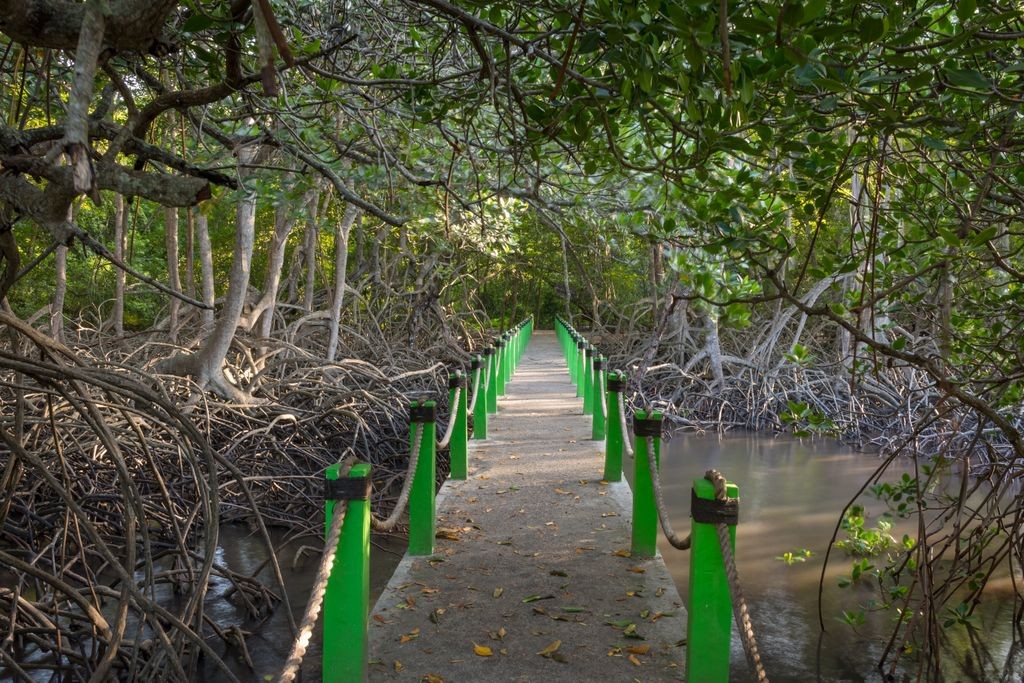 In Wanasari Mangrove Ecotourism, you can see crabs being cultivated. You can pay for a tour package by going around the mangrove forest. Surely you will get a bonus in the form of learning crab farming and seeing how crabs lay eggs. But, you should come with some friends or groups. Prepare your camera to take pictures in the Wanasari Mangrove Forest. You can walk along a 2 km wooden bridge while enjoying the mangrove forest that surrounds you.
3. Kedongan Beach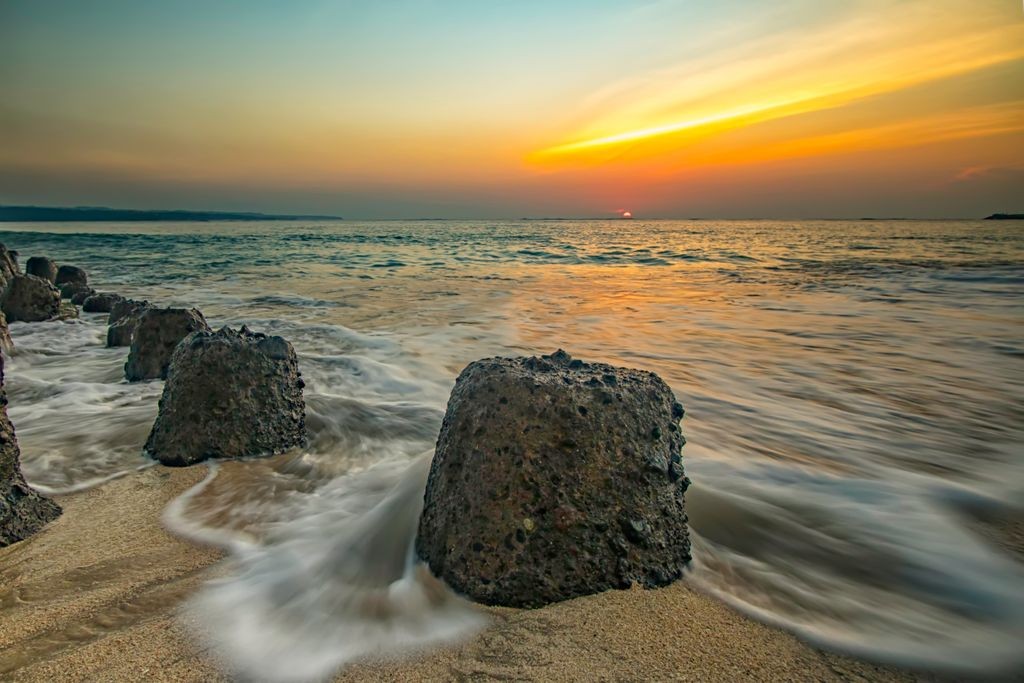 End your trip with dinner at the edge of Kedongan Beach. There are many seafood restaurants on the edge of the beach. You can choose the restaurant you like. Then enjoy the sunset while eating delicious seafood there. To be able to enjoy this moment, you should first reserve a place, since restaurants will usually be full of visitors in the afternoon into the evening.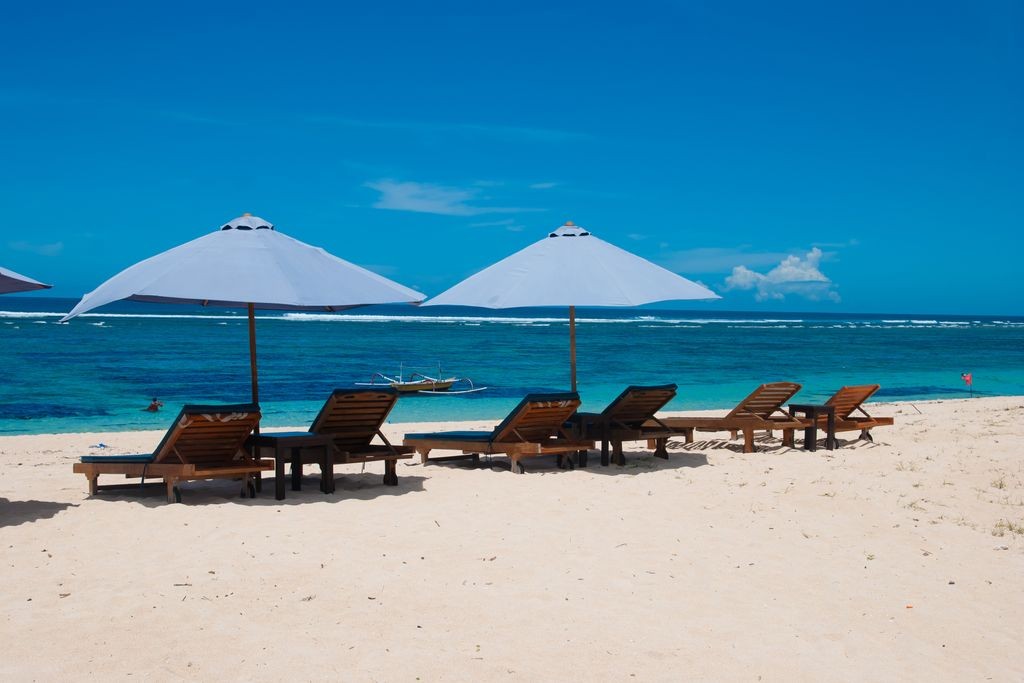 1. Pandawa Beach
Feel the thrill of playing water sports on Pandawa Beach. There are many types of water sports that you can play, depending on your budget. After that, relaxing by sunbathing on the beach while enjoying the fresh young coconut ice, or swimming accompanied by small wave ripples. Those activities could be another alternative to enjoy Pandawa Beach. But first, don't forget to take a picture in front of the Pandawa Lima statue, which is right before the entrance! This is an iconic photo spot on Pandawa Beach.
2. Pasifika Museum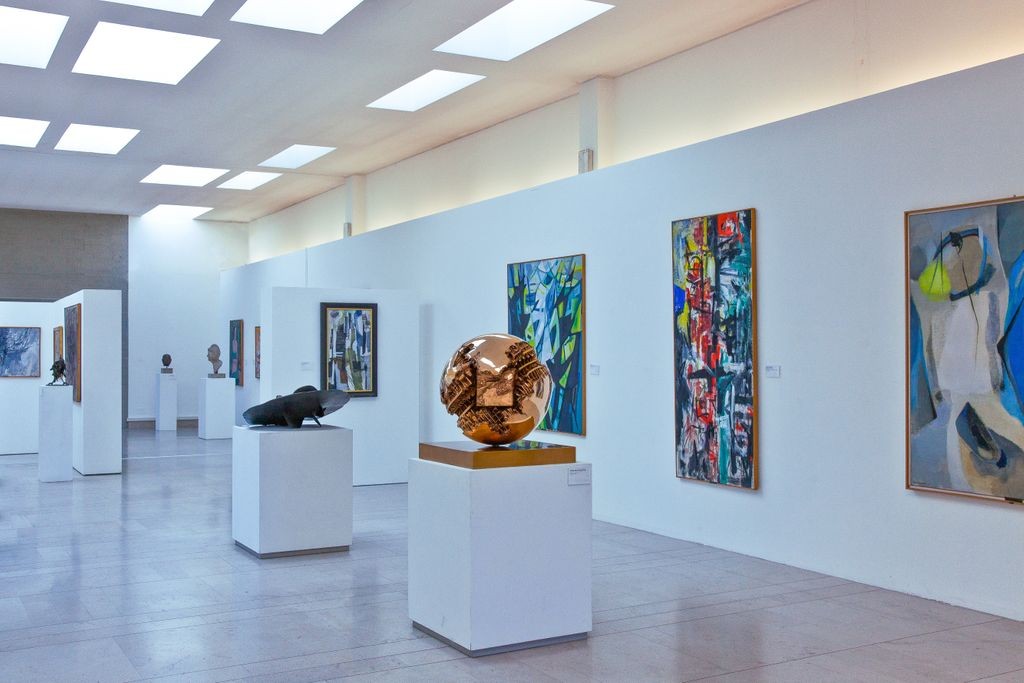 From Pandawa Beach, it's time to see the collaborative works of various local and foreign artists at the Pasifika Museum. For art lovers, the Pasifika Museum is the best tourist spot. Because there are around 600 paintings, which are exhibited in 11 platforms. With about two hours, you are satisfied to tour the entire museum room. It is better not to touch the painting while touring! After looking around at the museum, your stomach must be hungry. So, let's try Badung's special food, Kuwir Lawar Rice.
3. Batu Bolong Beach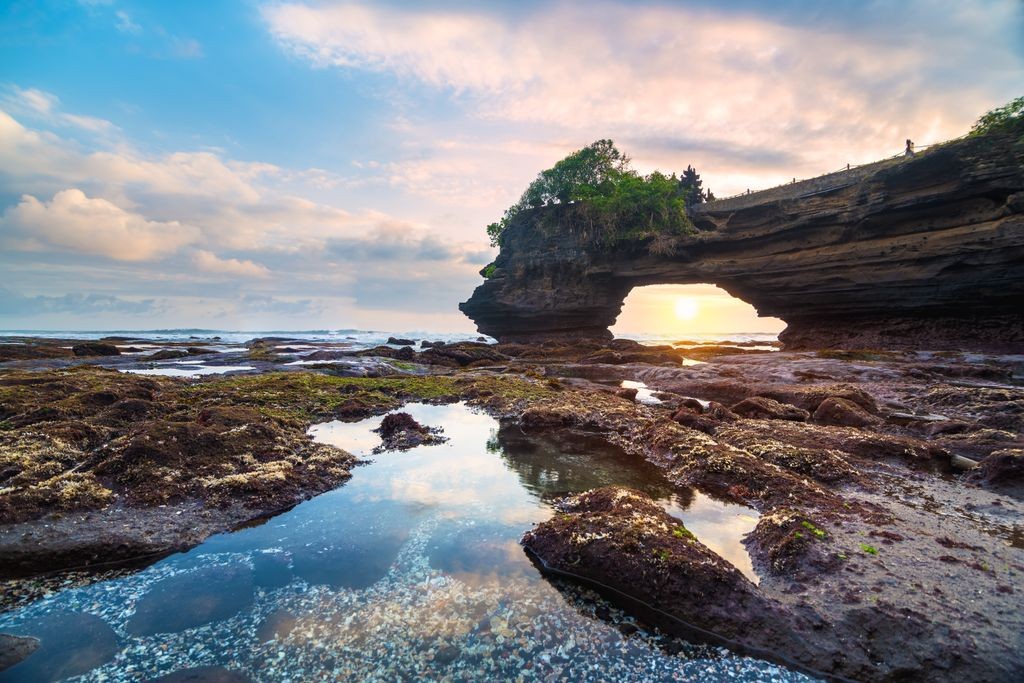 This beach has a shape resembling Tanah Lot with a different uniqueness. In there, you can see a hole in the middle of a rock. Tourists often come here to enjoy exotic sunset from the top of the cliff. While watching the sunset, you can hear the beautiful sound of the waves crashing on the reef. This natural beauty will give you sweet memories of the sixth day in Badung. Enjoying the sunset is the best closing activity for the day.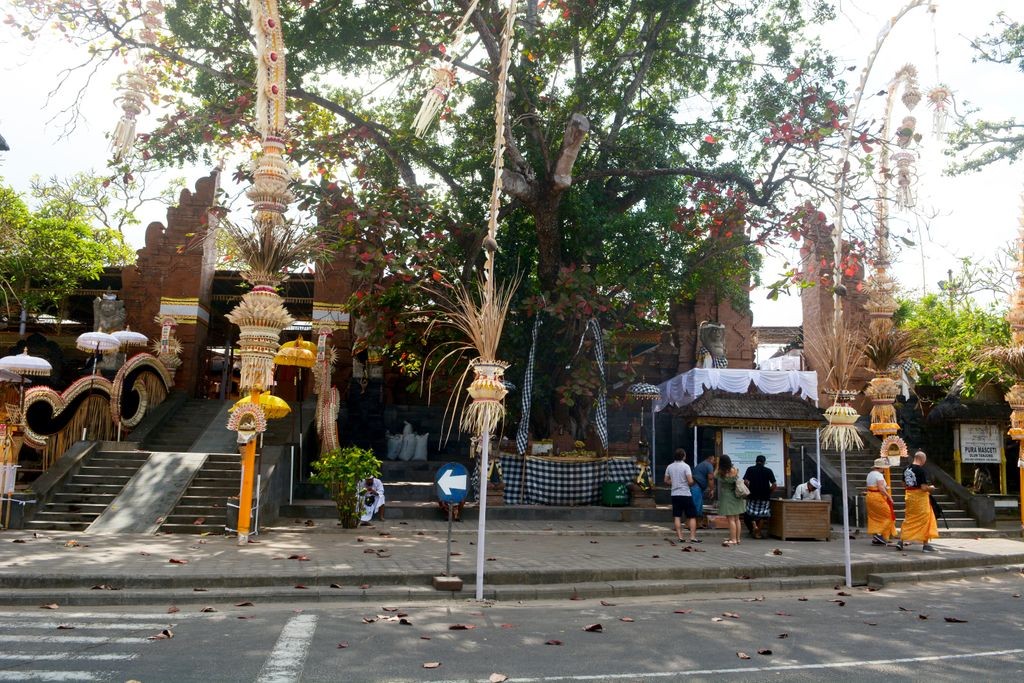 1. Petitenget Temple
When you set foot in the Petitenget Temple, the magical atmosphere will immediately be felt. Because this temple was built to ward off evil spirits and negative energy that can damage the environment. You will find temples with red brick walls with so many engravings. The size of the temple is quite wide, so prepare 30 minutes to an hour to get around. Before entering the temple, make sure you follow the rules: women who are on their periods aren't allowed to enter, and also you should wear proper and modest clothes.
2. Geger Beach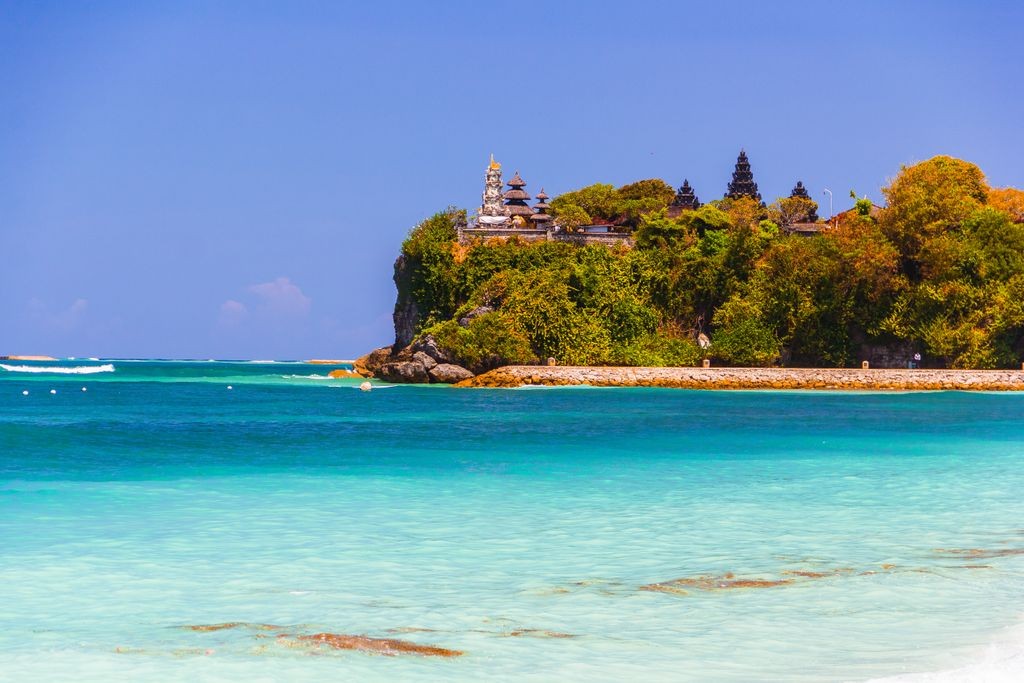 Geger Beach is the definition of pretty relaxing tourism place with a calm atmosphere while enjoying the charming scenery typical of Nusa Dua Beach. You can swim, sunbathe, even fish. Uniquely, you can rent a camel to ride or just take a picture together on this beach. If you are hungry while enjoying the beach, you can buy some snacks or meals in stalls around the beach. Or, you can call a massage service offered by local residents while lying on the white sand of Geger Beach.
Well, from a series of places in Badung, of course you already have an overview of which places you will visit. Be sure to prepare your traveling equipment well before leaving. Don't forget to bring your favorite camera to record the beautiful moments of your vacation!.