Fun Things to Do During Your 4 Day-Vacation in Tabanan
Traveling in Tabanan for four days can give you a new and interesting experience. Especially if you are tired of monotonous daily activities. This regency in Bali, which has the greenest natural conditions, certainly can provide a calm atmosphere that makes you comfortable. In your four day-trip in Tabanan, you will visit the following tourist attractions: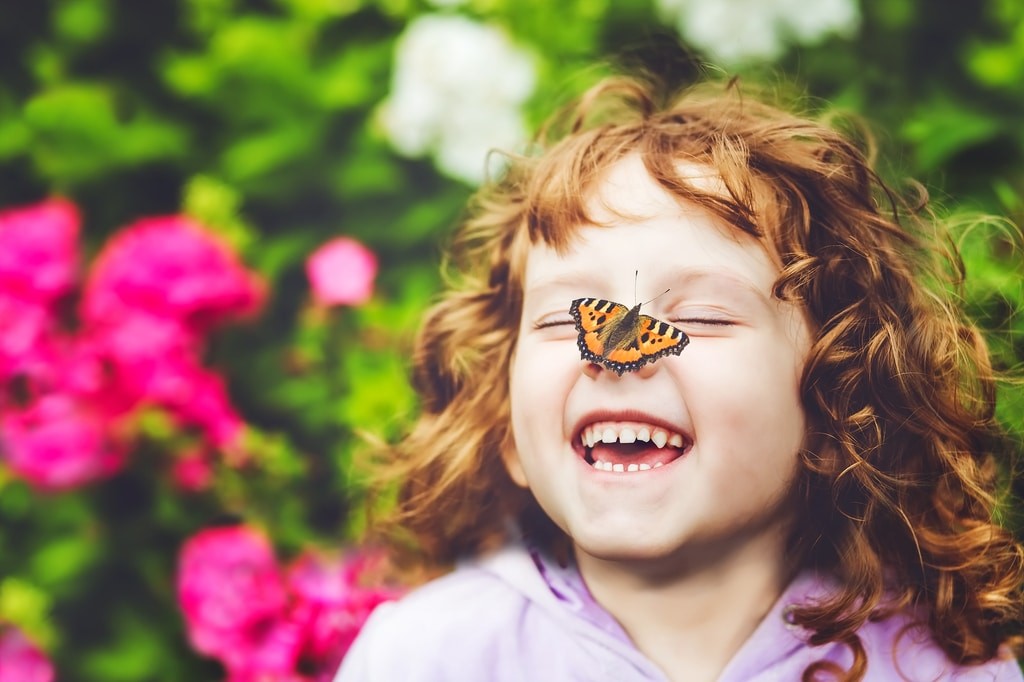 1. Bali Butterfly Park
Want to see and take photos with butterflies up close? Go straight to Bali Butterfly Park! There are lots of butterflies ready to greet you with their wonderful color. In addition to photos with butterflies, there are also giant moths and grasshoppers that you can hold with your hands. It's good to visit around 10:00 WITA. During this time, you can see the butterfly's activities, such as sucking honey and dew. Just one hour there, then continue 30 minutes trip to the Subak Museum.
2. Subak Museum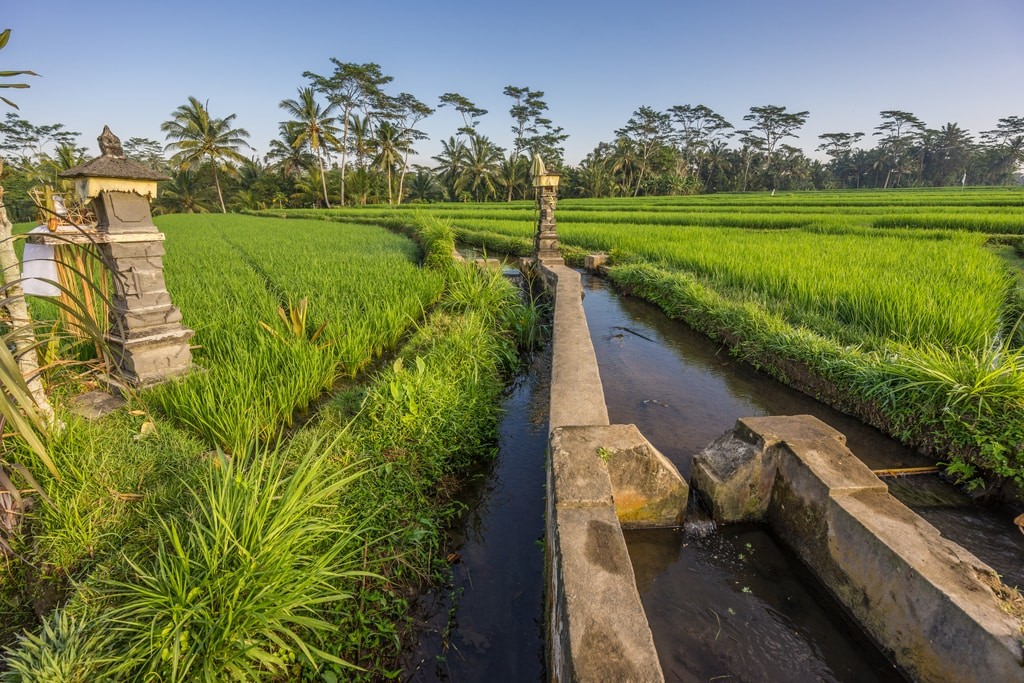 The Subak Museum displays a number of collections ofagricultural goods used by farmers in Bali as well as a traditional Balinese irrigation system called Subak. This museum is divided into two parts. If you want to see a collection of goods, audio-visual room, and miniature of the ancient Subak irrigation system, you can see it in a closed museum building. If you want to see first hand how the Subak irrigation system works, you can directly visit the rice field area around the museum, which is still the property of the museum.
3. Alas Kedaton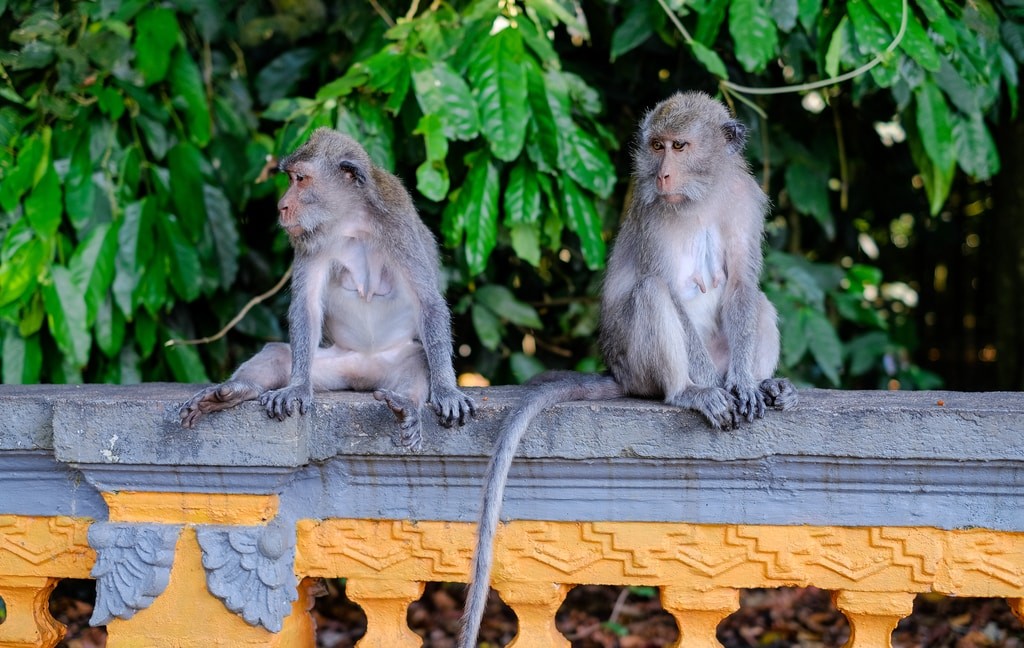 The small forest is located in the middle of rice fields in Kukuh Village, Marga District, Tabanan Regency. In the forest, there is a small temple called Alas Kedaton. Its natural environment creates a calm and sacred atmosphere. There is a festival that is usually held at this temple every 210 days a year. The Balinese Hindu community will come to the temple to worship. Asking for prosperity and security. Around 2000 monkeys live here. You can also find gift shops, clean toilets, to food stalls. Alas Kedaton operational hours start at 08:00 WITA until 19:00 WITA every day.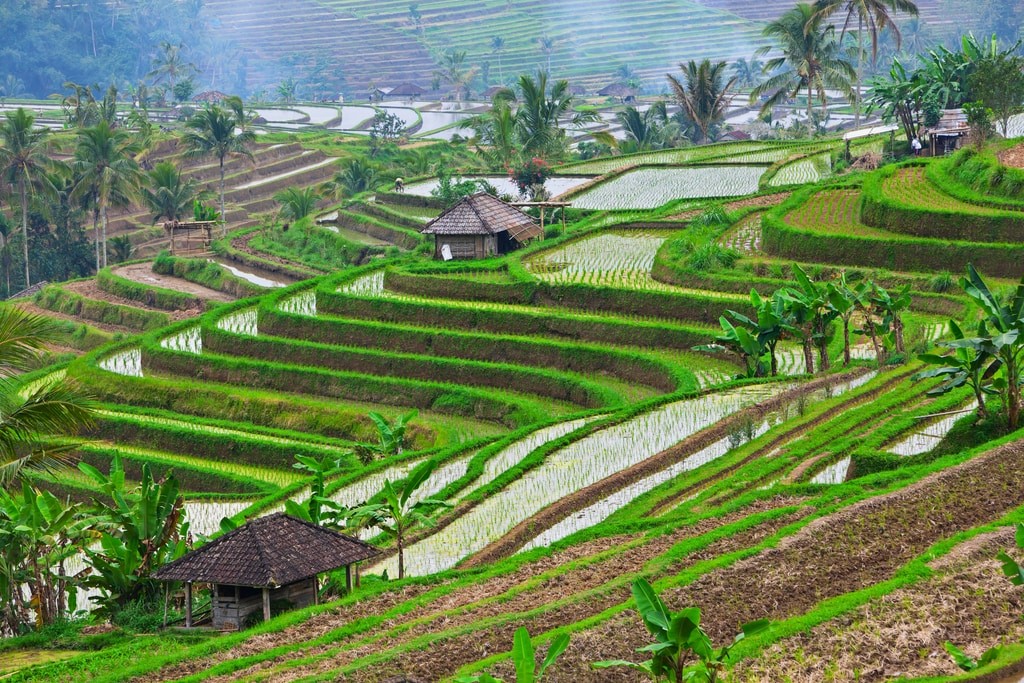 1. Jatiluwih Rice Field
Coming to Jatiluwih Rice Field in the morning will make you feel the fresh rural air get into your lung. The green expanse of rice fields can also relax your mind. There are some great photo spots too for selfie lovers. But don't for get to bring your lunch to be enjoyed at the gazebo in the middle of the rice fields. After that, wash your sweat by soaking your body in the Angseri Hot Spring.
2. Angseri Hot Spring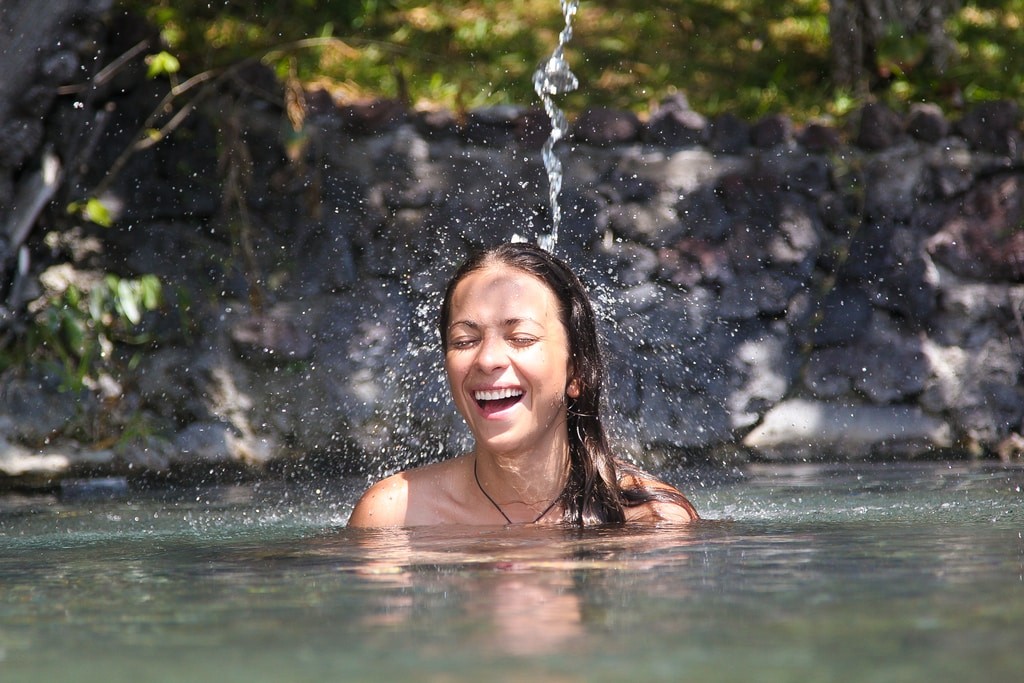 The atmosphere around the beautiful Angseri Hot Spring bathing pool makes you feel at home. It's an ideal place to stretch your muscles after walking around the Jatiluwih Rice Field. You can even choose to soak in the sharing or private pool, according to your convenience.
3. Tanah Lot Temple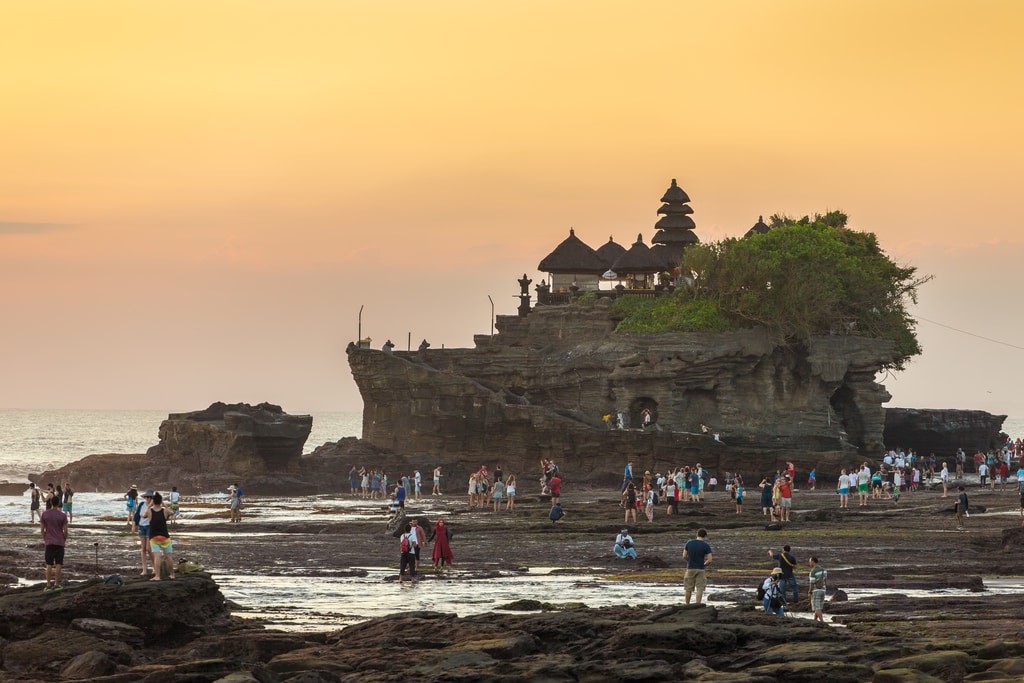 Tanah Lot Temple is a popular tourist spot in Bali. There are two temples located on a large rock. One is located on a boulder and another is located on a cliff, similar to Uluwatu Temple. Tanah Lot Temple is a sea temple to worship the guardian gods of the sea. Tanah Lot is also considered a beautiful place to see the sunset. The location of Tanah Lot Temple is in Beraban Village, Tabanan.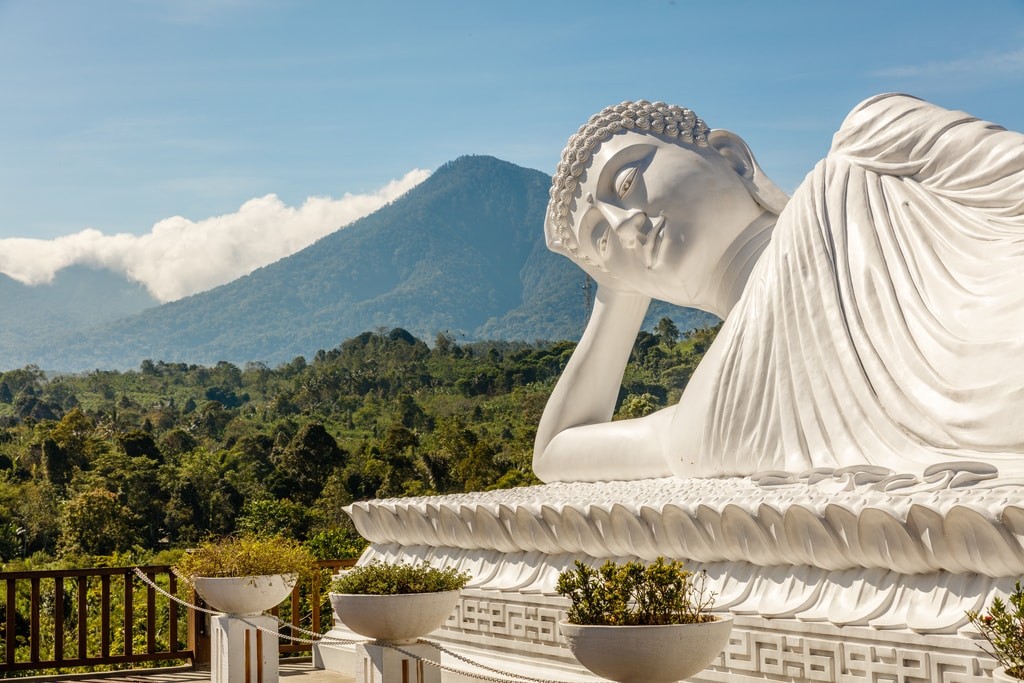 1. Vihara Dharma Giri
The Dharma Giri Vihara is a place of worship for Buddhism in Tabanan Regency. This monastery is very very famous for its white sleeping Buddha statue which reaches 10 meters in length. This statue is the main tourist attraction of this temple. The Dharma Giri Vihara is located in Pupuan Village, 20 meters from Buleleng towards northern Bali.
2. Blahmantung Waterfall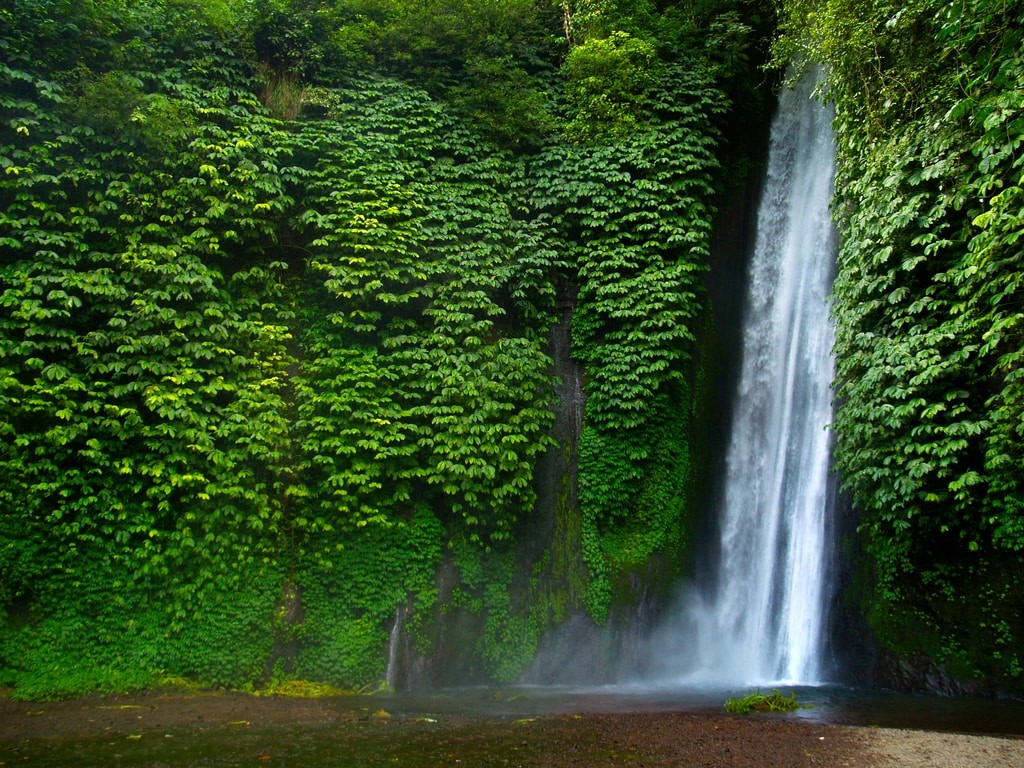 Blahmantung Waterfall is also called Pupuan Waterfall. Surrounded by green trees and crystal clear water makes this waterfall visited by tourists around the world. Located at an altitude of 100 meters above sea level, Blahmantung Waterfall is the highest waterfall on the island of Bali. You can feel the beauty of the waterfall by swimming in a pool of water under the waterfall, while enjoying the view of the surrounding forest. Blahmantung Waterfall is located in Pujungan Village, Pupuan District.
3. Soka Beach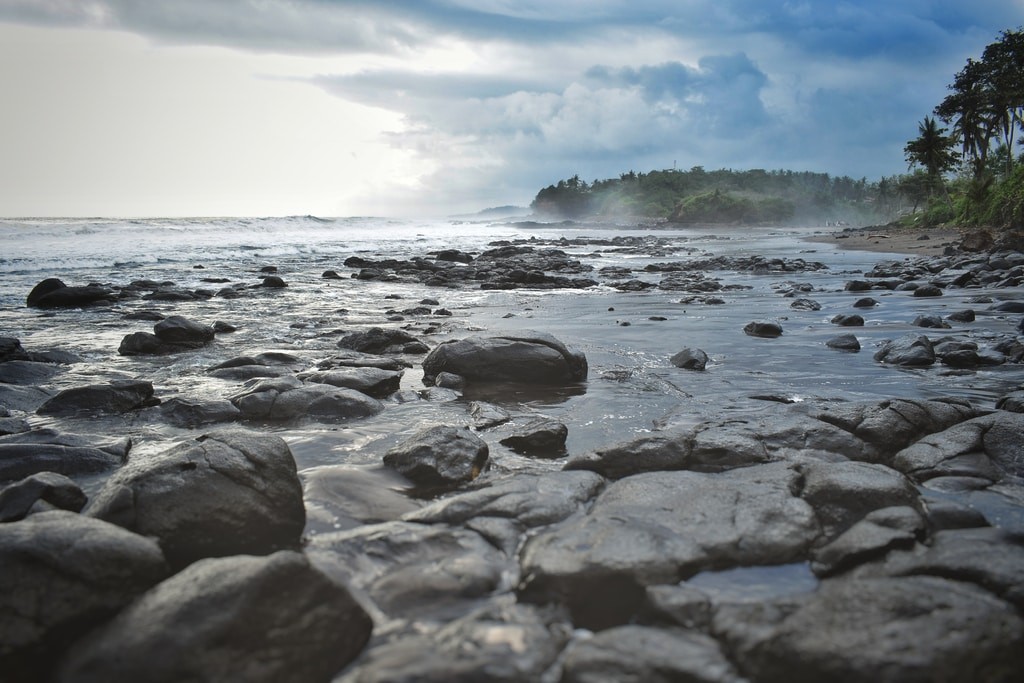 Soka Beach is a black sand beach in Tabanan Regency. Along the beach area, there are lined coconut trees that lead to the west. If you want to see the sunset, a good spot is on a rock cliff close to Pura Luhur Serijong. Be careful if you want to swim, because Soka Beach is included in the Pacific Ocean waters. You can also rent a fisherman's property if you want to fish.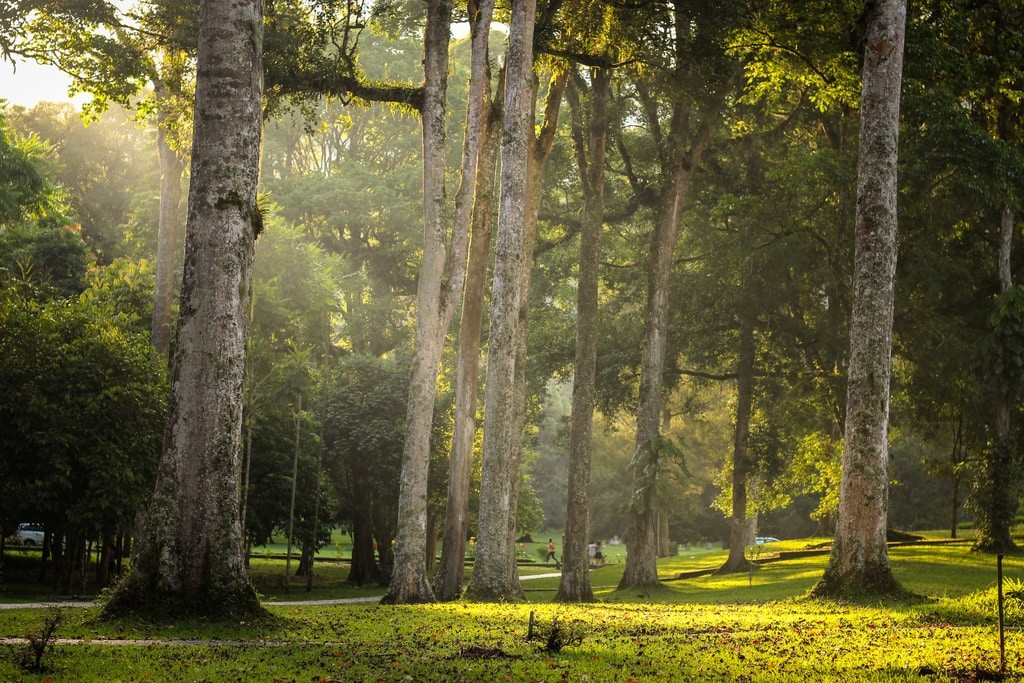 1. Bedugul Botanical Garden
Bedugul Botanical Garden is a unique place in Tabanan Regency that combines botanical research, plant preservation, plant education and recreation parks. You can relax and enjoy the beauty of nature in a calm atmosphere while learning the benefits of various types of plants. Such as plants for medicines and various other tropical rainforest plants and about bird life. You can relax there until the time of departure.
In order to make your vacation more enjoyable, make sure you have also prepared the accommodation well. Tabanan has many cheap lodging with complete facilities and of course at an affordable price. Be sure to choose the location of the lodge near the tourist attractions above. Kaba-Kaba village can be one of the right areas to spend the nights.