Tabanan is one of the perfect places in Bali for those who want to feel the cool air of mountains or to listen to the sounds of the waves. Due to its unique geographical condition, this district has so many tourist attractions. Even though you only have five days to get around, no problem. Your vacation in Tabanan certainly can fill your heart with happiness. Besides that, you can taste the delicious Balinese culinary. Well, let's read the following tips, where to go on your 5 day-trip in Tabanan.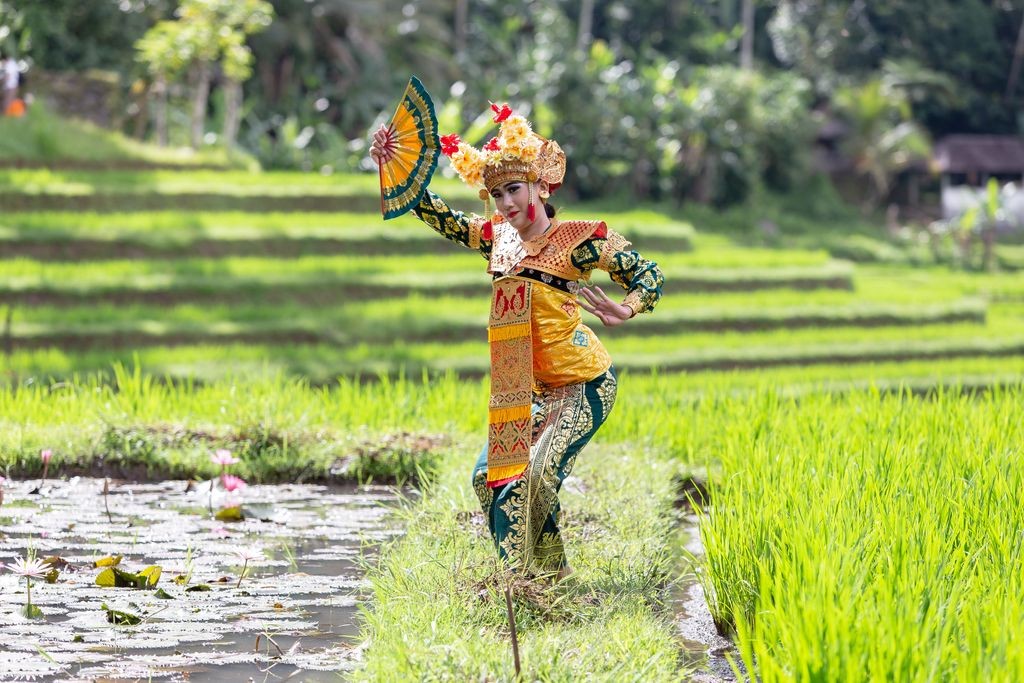 1. Jatiluwih Rice Field
You'd better come early in the morning if you want to visit the Jatiluwih Rice Field. You can breathe the fresh rural air while enjoying the beautiful scenery. The green expanse of rice fields can definitely relax your mind. You can also choose a spot to take some pictures. Bring your own breakfast and enjoy it in the gazebo in the middle of the rice field. From this field, you can continue your journey to Luhur Batukaru Temple.
2. Luhur Batukaru Temple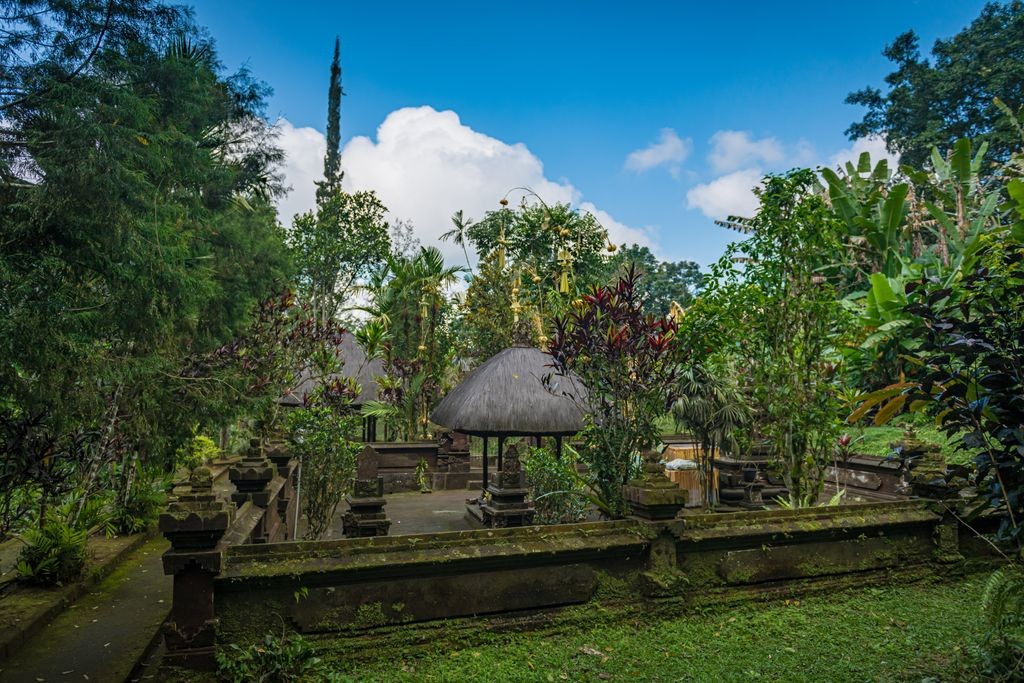 From Jatiluwih Rice Field, let's head on to Luhur Batukaru Temple. The location is on the slopes of Mount Batukaru, so you should walk uphill a bit. The area is surrounded by green forest, so many tourists are using this view as a background photo. The air is rather cold, so you'll feel comfortable even if you have to take a long walk. If you want to visit this temple, it would be better if you come at the time of Piodalan, which is held on Thursdays after Galungan. After spending around 30 minutes, continue to the Belulang Hot Spring.
3. Belulang Hot Spring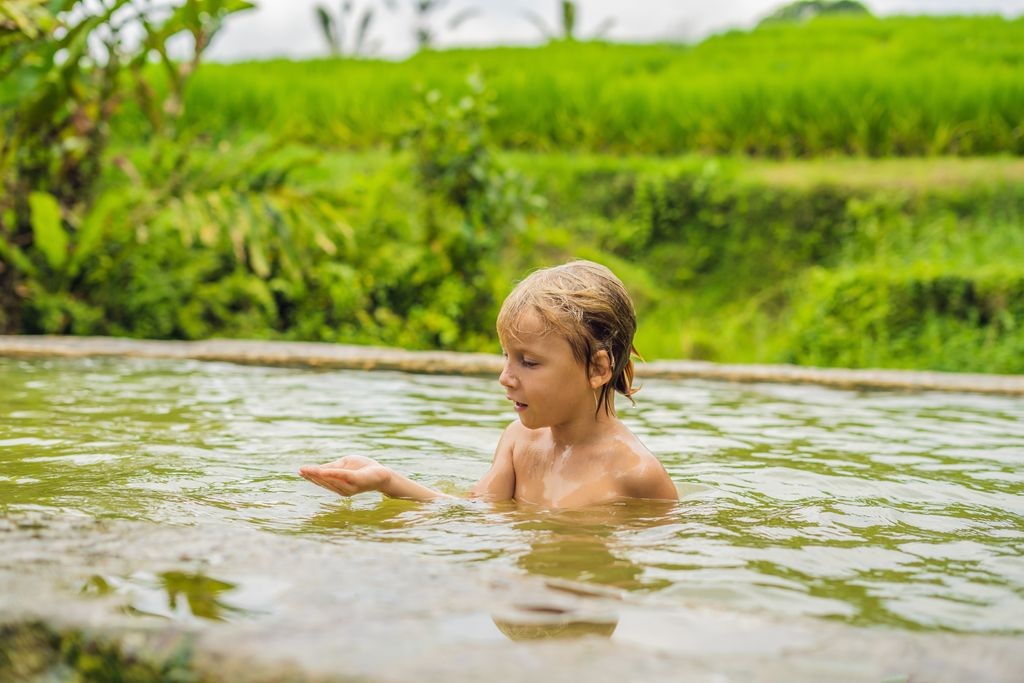 Soaking yourself in a pool of hot water can calm your body after walking down the rice fields and up to the mountain. Belulang Hot Spring is also believed to be able to cure rheumatic and skin diseases, because the water contains thick minerals. To get to the spring, you need to walk about 100 meters from the parking lot. Enjoy your time!.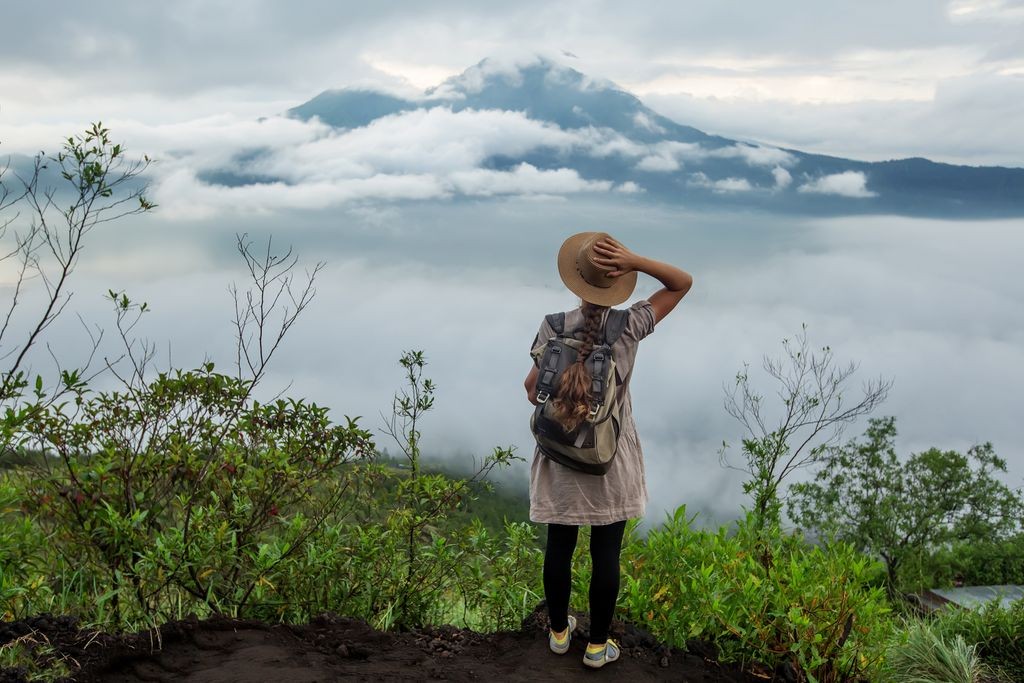 1. Baturiti
If you're a fan of coffee and culinary tours, Baturiti is the right place. In there, you can easily find many interesting cafes with 'blending into nature' concept. Imagine, you can taste Balinese coffee at the edge of height! It's gonna be some kind of stress reliever, believe us. After enjoying the Balinese coffee and natural scenery, let's visit the beautiful insects at Bali Butterfly Park.
2. Bali Butterfly Park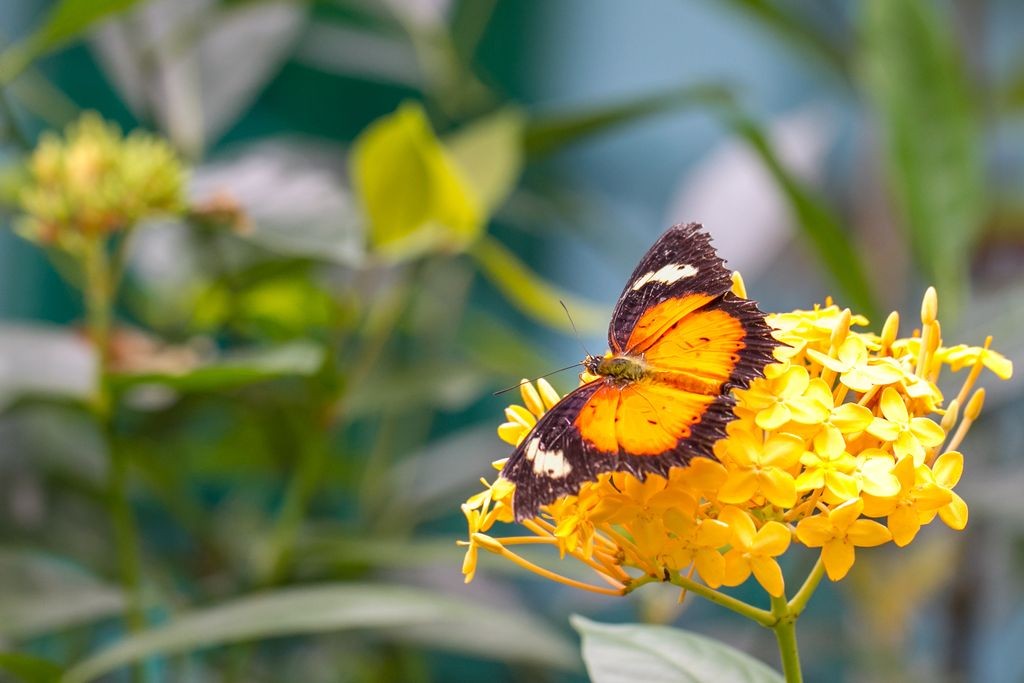 Do you want to see and take some selfies with butterflies? This park should be the perfect place for you! There are lots of butterflies ready to greet you, including the giant moths and grasshoppers that you can hold gently with your bare hands. The best time to visit is at around 10:00 WITA, when the butterflies are 'eating' their breakfast. Yup, sucking honey and dew! After 1 hour playing with butterflies, continue your trip to Soka Beach.
3. Soka Beach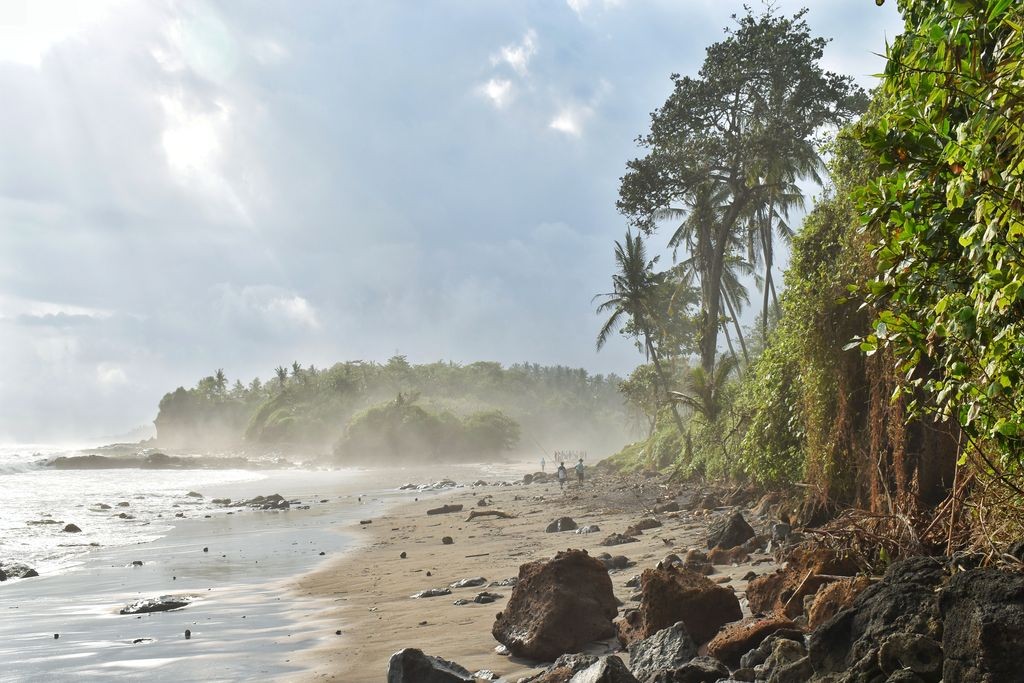 Soka is a black sandy beach in Tabanan Regency. Along the beach area, you can see a line of coconut trees that lead to the west. If you plan to see the sunset, you can go to Luhur Serijong Temple and get on to a rock cliff near the temple. But if you want to swim, be careful! Soka beach is included in the Pacific Ocean, so the waves are kinda big. The good thing is, you can rent a fisherman's property if you want to fish.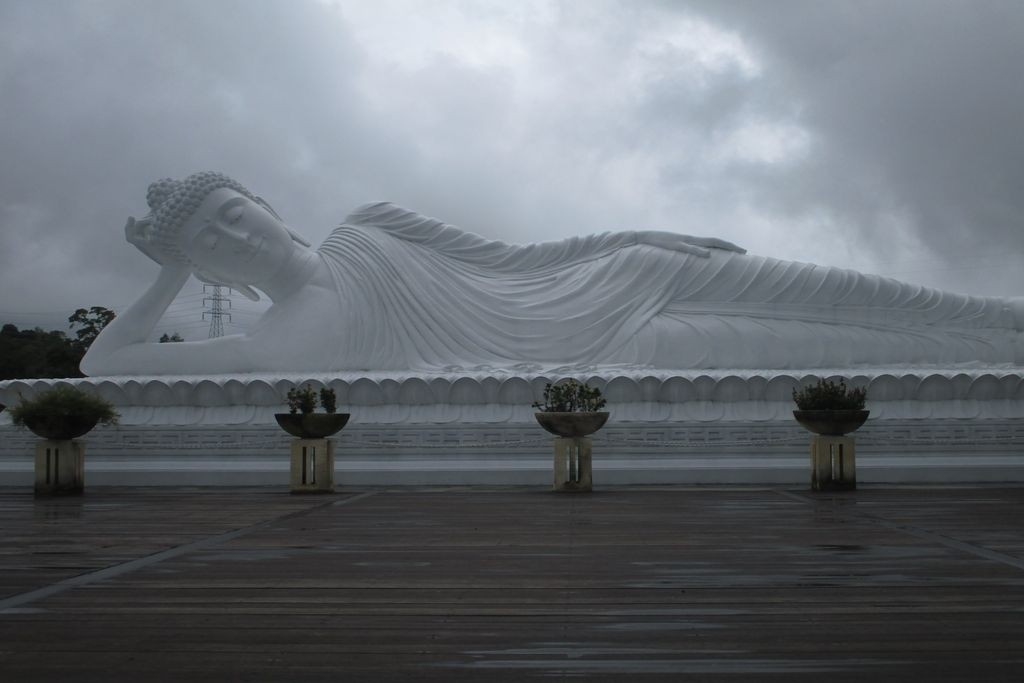 1. Vihara Dharma Giri
The Dharma Giri Vihara is a place of worship for Buddhism in Tabanan Regency. This monastery is very famous for its white sleeping Buddha statue which reaches 10 meters long. Yep, this statue is indeed the main tourist attraction of this temple. The Dharma Giri Vihara is located in Pupuan Village, 20 meters from Buleleng towards northern Bali.
2. Entil Ketupat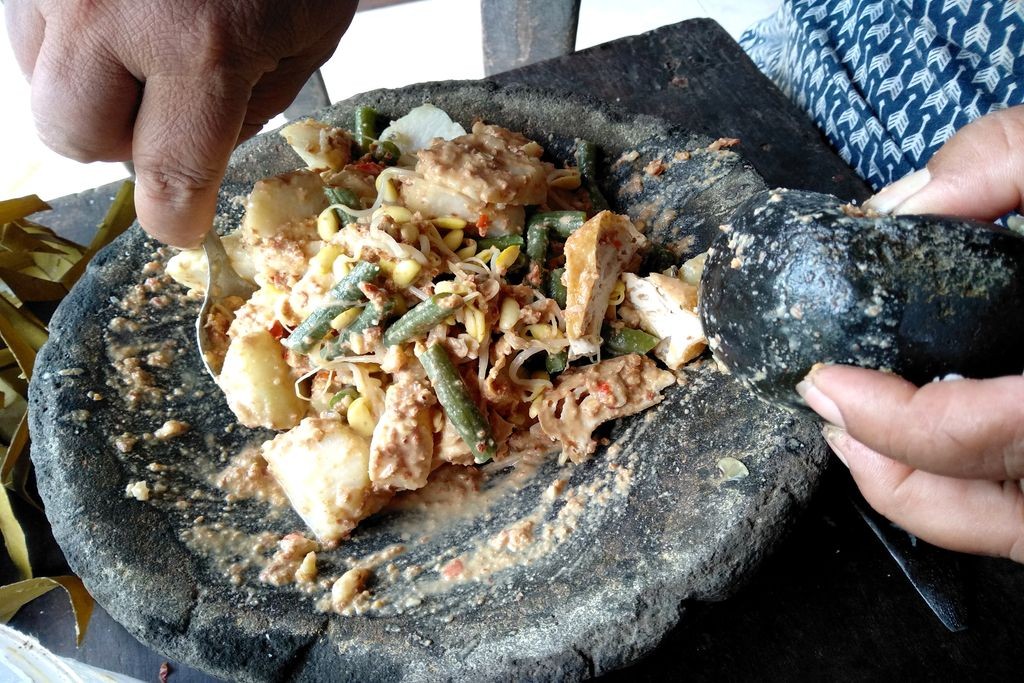 We know that you can't wait to go to the waterfall and feel the cool air, play with the cold water…but wait a minute! You have to fill your energy first. There's a plate of traditional food, ready to spoil your tongue: Entil Ketupat. This typical culinary of Tabanan is shaped like rice cake. It's usually enjoyed with urap, coconut chili sauce, and fried chili. The combination of side dishes and rice will produce a very delicious taste! After you're full, then it's time to go to Blemantung Waterfall.
3. Blemantung Waterfall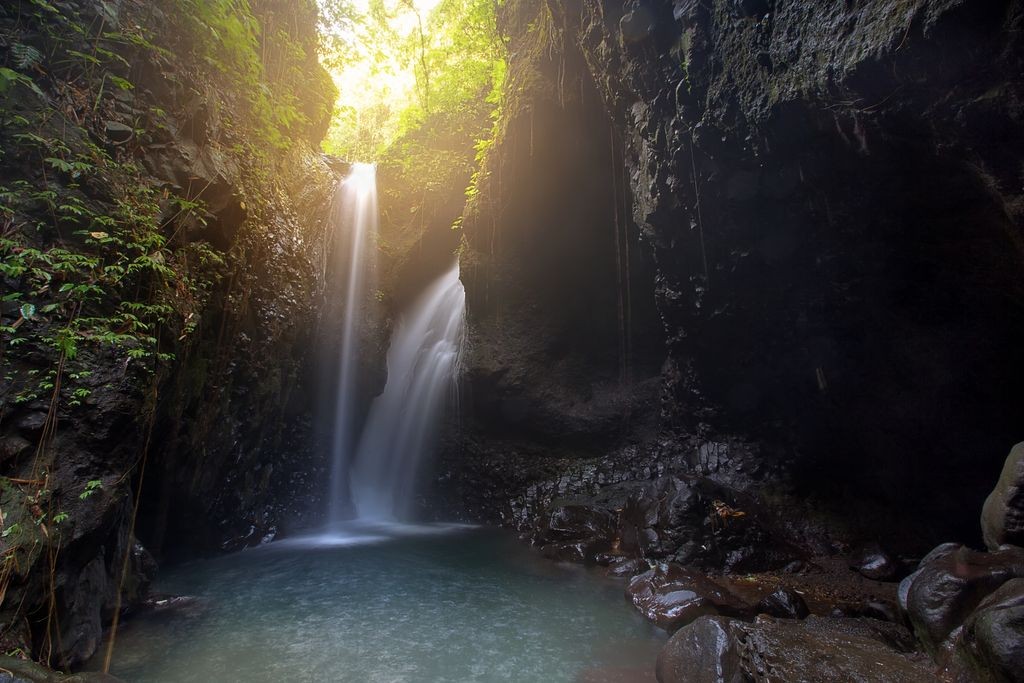 Blemantung Waterfall, or also known as Pupuan Waterfall, is adorned with crystal clear water and is surrounded by green trees. Of course, it makes this waterfall visited by tourists. Blemantung is the highest waterfall in Bali, which is located at an altitude of 100 meter above sea level. Under the waterfall, there's a pool of water that can be used to swim while enjoying the beautiful view of surrounding forest. Blemantung Waterfall is located in Pujungan Village, Pupuan District.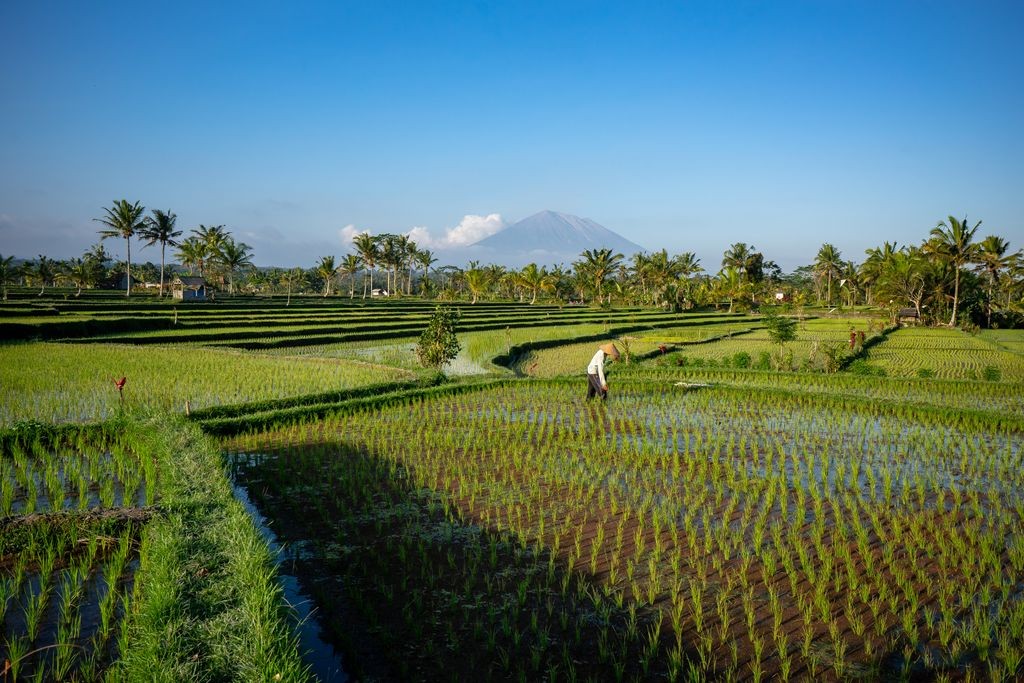 1. Subak Museum
In this museum you can get many information about a traditional Balinese irrigation system called Subak. This museum is divided into two parts that you can explore. If you want to see a collection of items, audio-visual room, and miniature of the ancient Subak irrigation system, you can go to the closed part of the museum building. But if you want to see firsthand how the Subak irrigation system works, you can visit the rice field area around the museum which is also still a museum property.
2. Alas Kedaton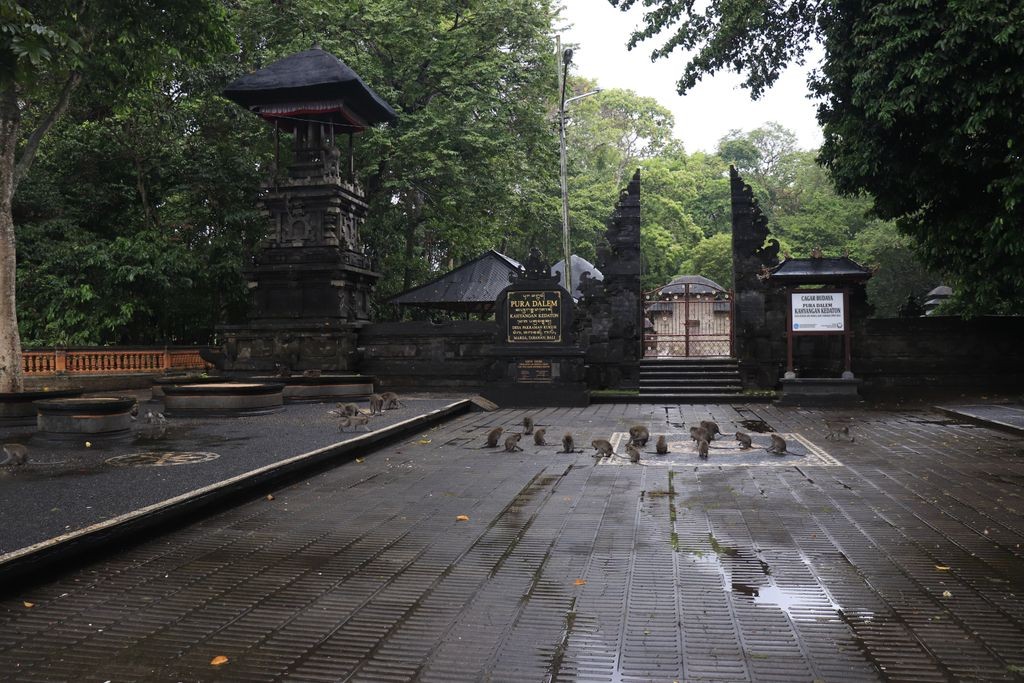 In Tabanan, there is a small forest located in the middle of rice fields in the village of Kukuh, Marga sub-district. In the forest, there is a small temple called Alas Kedaton which has natural environment that creates a calm and sacred atmosphere. Every 210 days a year, you can see a festival in this temple. The Balinese Hindu community will come to the temple to worship, asking for prosperity and security. Not only that, there are also around 2000 monkeys that live there. The facilities? No worries. You can find gift shops, clean toilets, to food stalls. Alas Kedaton is open everyday at 08:00 WITA until 19:00 WITA.
3. Puri Agung Kerambitan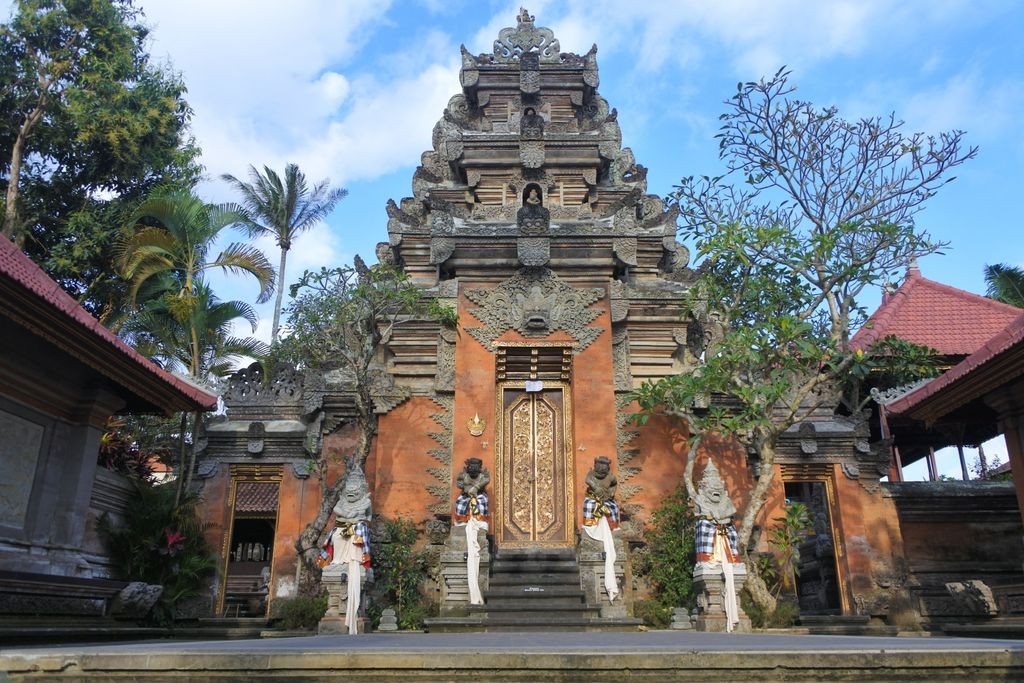 Let's continue your journey to Puri Agung Kerambitan. This castle was once a palace where members of the Kingdom of Tabanan lived. You can walk around to see the palace buildings that still stand firm while choosing the right spot to take pictures. There are also a variety of ancient furnitures, imported from China and the Netherlands, that can be used as a sight-seeing object.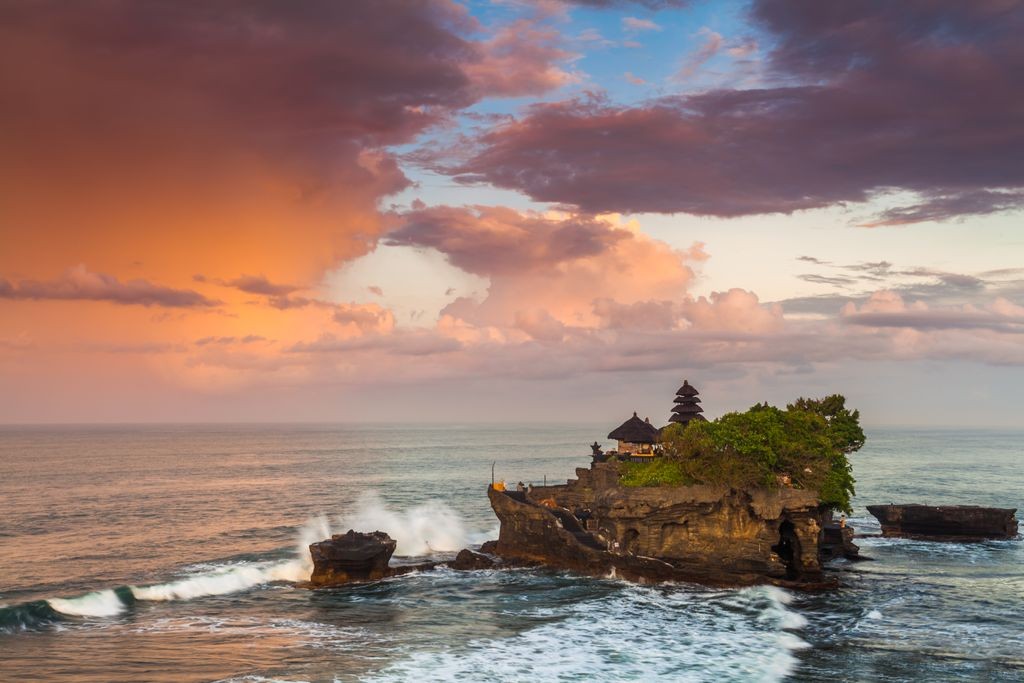 1. Tanah Lot Temple
Tanah Lot Temple is one of the most popular tourist spot in Bali. In there, you can find two temples located on a large rock. One is located on a boulder and another is located on a cliff similar to Uluwatu Temple. Tanah Lot is a sea temple where Hindus in Bali are worshiping the gods of the sea. Tanah Lot is also considered a beautiful place to see the sunset. The location of Tanah Lot Temple is in Beraban Village, Tabanan.
Besides the places above, there are still many exciting places that you can visit. There are even some tourism objects in Tabanan that can't be found in other districts. So, after your 5 day-trip, don't forget to arrange your next vacation schedule! Then, prepare your visit to Tabanan from another Plan Your Trip article. Have fun!