4 Exciting Days to Explore Klungkung
Everyone is certainly familiar with Nusa Penida, Nusa Ceningan, and Nusa Lembongan. When you heard about those places, the things in your head are white sandy beaches, the right beach air, and exotic places. Yup! So true.
Get ready to enjoy an exclusive vacation on three small islands in the Bali region. Although it is separated from the main island, it doesn't make these three islands become isolated from the outside world. It's just that, you should rent a vehicle to be able to go around and enjoy these three beautiful places, so that your trip could be fun and efficient!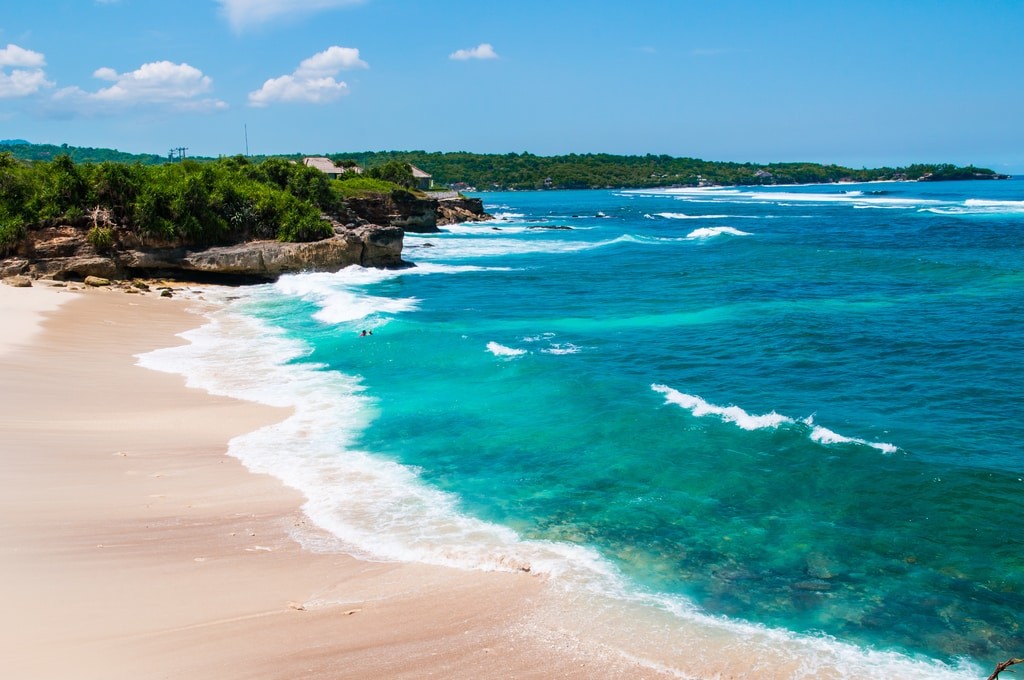 1. Dream Beach Lembongan
Let's start your vacation in Klungkung by going to Nusa Lembongan. There are many beaches that will fascinate you with its beauty. Dream Beach is one of them. Dream Beach is a small beach on Nusa Lembongan and has clear water and beautiful white sand. You can reach this beach about 15 minutes from Yellow Bridge Harbor. This is a very beautiful beach to relax. Since the waves can be very large, it will be difficult to swim on this beach. But you can relax in the beach side restaurant.
2. Devil's Tears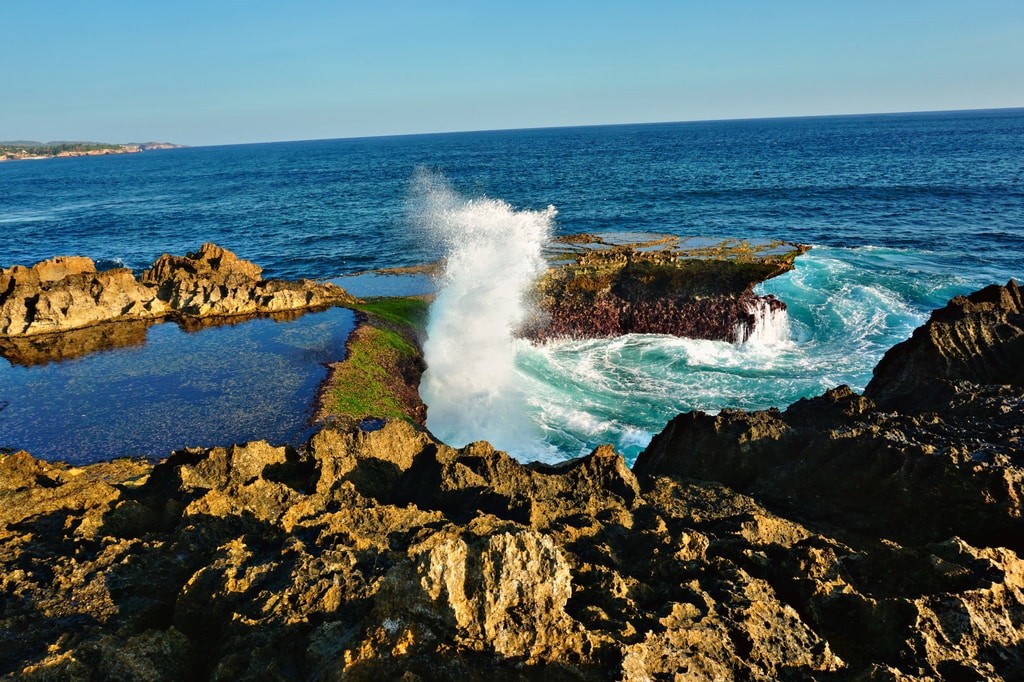 Devil's Tears is another best place to visit on Nusa Lembongan. The waves make this place called Devil's Tears, because the ferocity of the waves that hit the reef is like crying devils. If you are lucky, you can see beautiful rainbows. Try to come in the afternoon in order to see the beautiful panorama of sunset.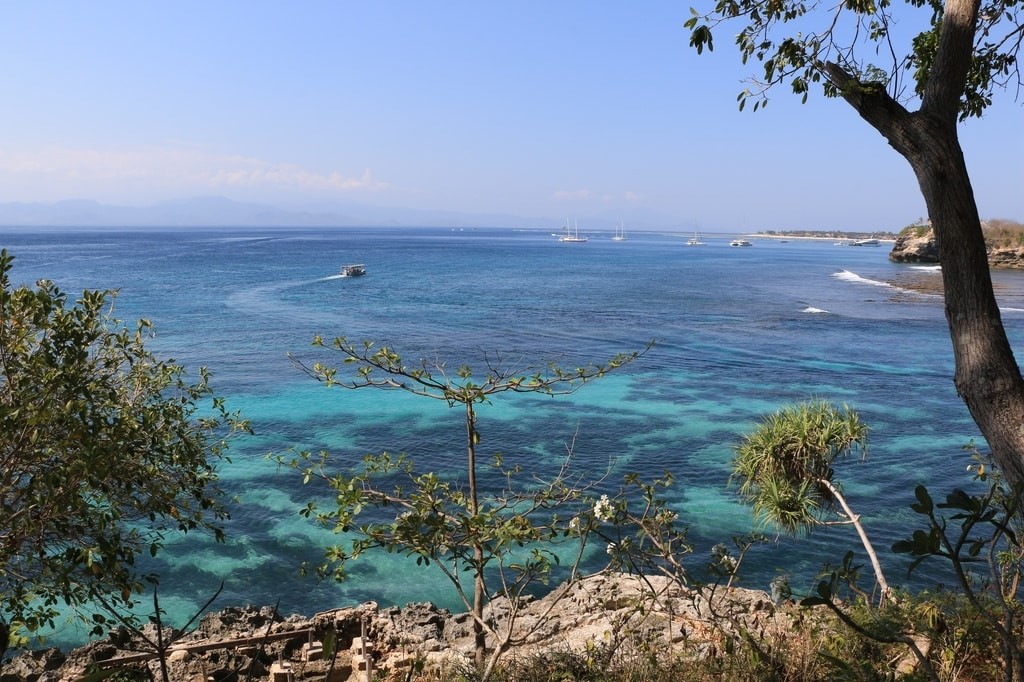 1. Mushroom Beach
Still on Nusa Lembongan, the other attractive beach is Mushroom Beach. Around this beach, there are many luxury hotels and restaurants that you can choose to enjoy a holiday in Lembongan. Mushroom Beach is famous for its white sand and large waves. So that makes it the perfect place to surf. If you are not good at surfing, you can watch surfers playing with big waves.
2. Jungut Batu Beach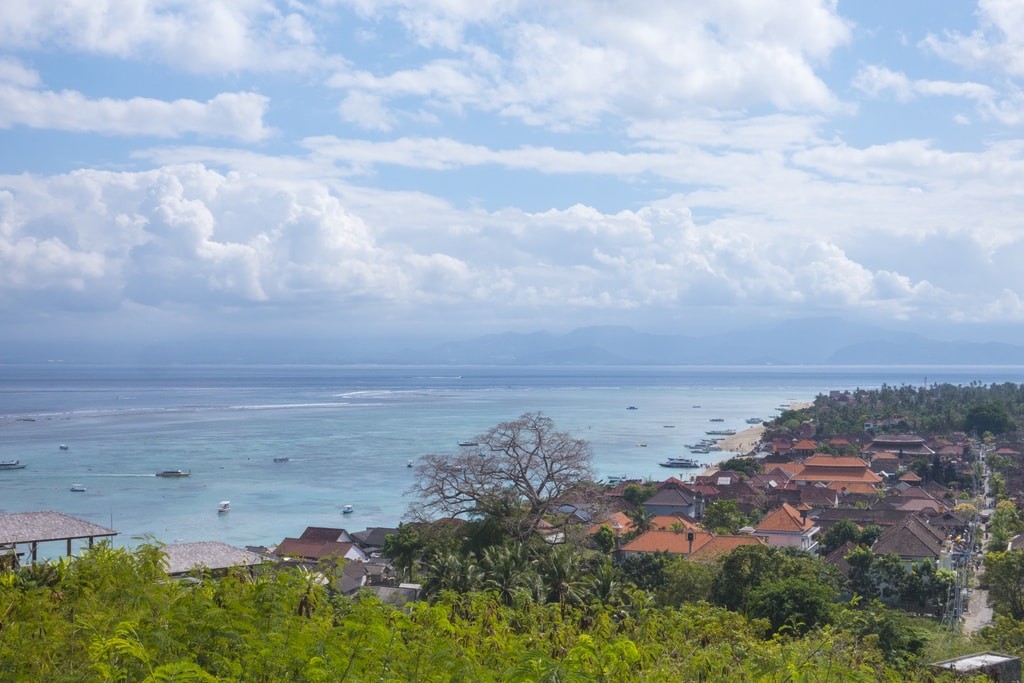 After Mushroom Beach, you can continue the second day trip in Klungkung to Jungut Batu Beach. White sand and clear blue waters make this beach a perfect place to escape for a moment from your routine. You can even look at Mount Agung which stands firmly from the edge of the beach. The perfect sight for a holiday! Relax until sunset. You will witness beautiful orange colors decorating the sky.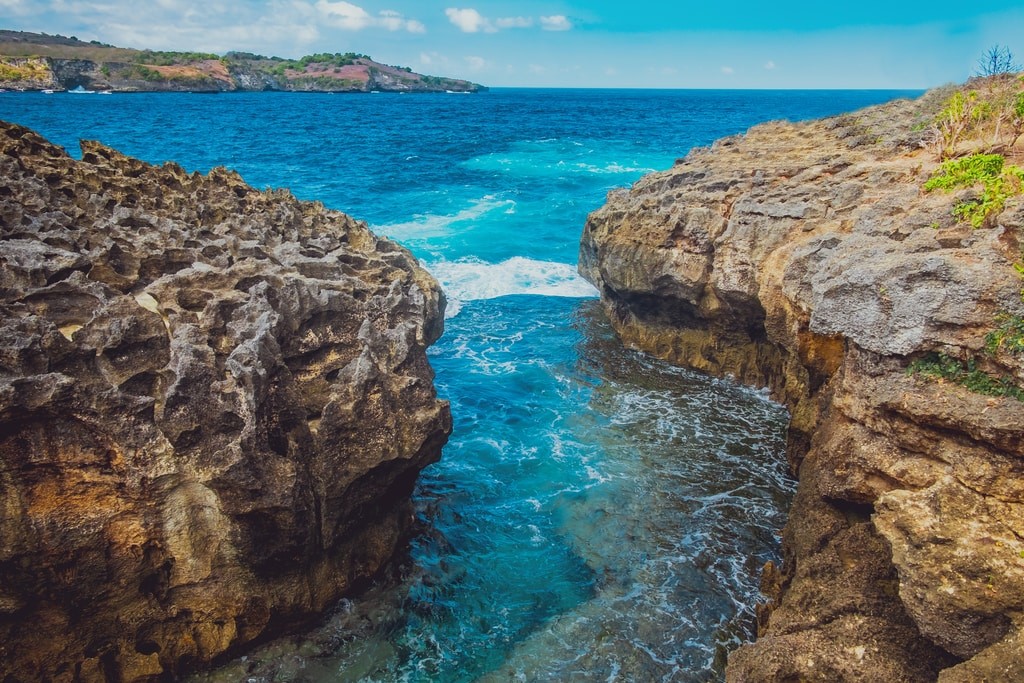 1. Angel's Billabong
After 2 days of traveling on Nusa Lembongan, it's time to cross to Nusa Penida. From Nusa Lembongan, the ship to Nusa Penida only takes about 20 minutes. But, because Nusa Penida is the biggest of two islands, you can be satisfied to explore it. The first place you have to go to is Angel's Billabong. You can swim in this natural pool. Don't forget to bring a swimming suit, because you will enjoy an amazing natural overdraft on Nusa Penida.
2. Broken Beach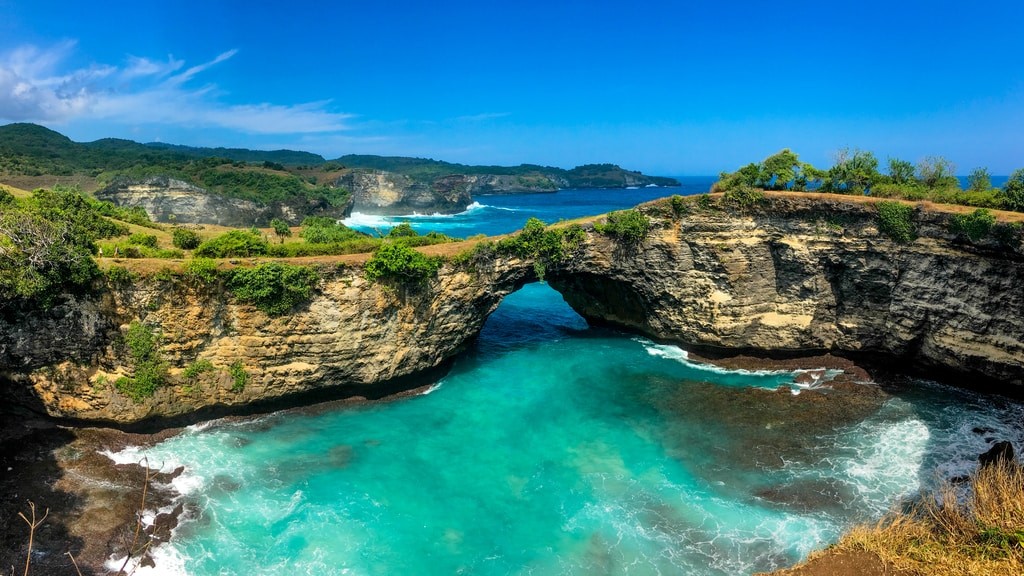 Broken Beach is also called Pasir Uug Beach. Broken Beach is located close to Angel's Billabong Beach. You will find natural arches made of rock cliffs. This arch was once a cave. Then the cave floor collapsed to create an arch that could be passed by sea water. You can enjoy the freshness of Nusa Penida sea water. Because it is in a basin, the water tends to be safe and not too choppy. But still, always be careful!
3. Kelingking Beach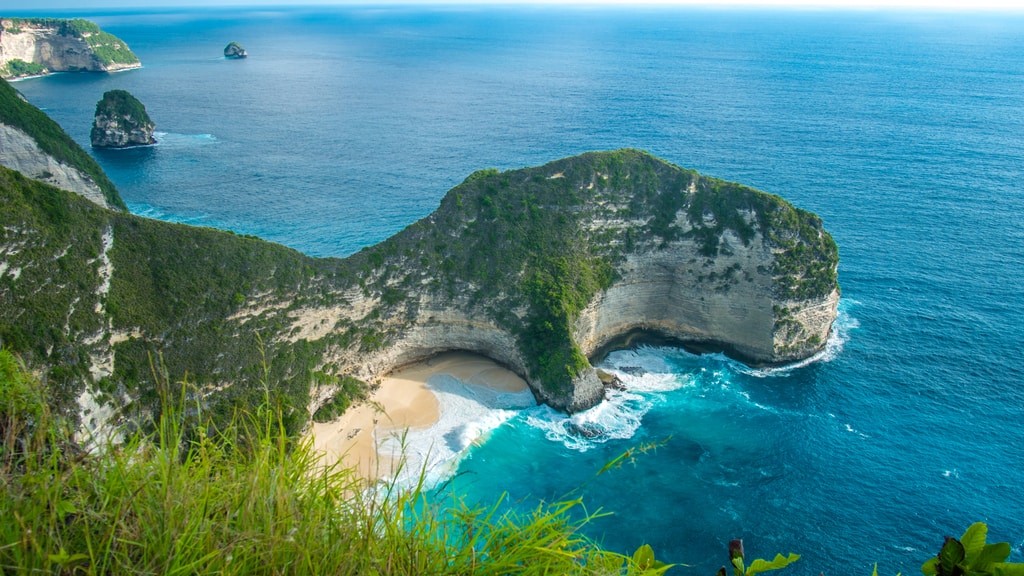 After visiting Broken Beach, you can visit Kelingking Beach. This place that is famous for its "T-rex back" can be explored by climbing the hill. It's about 30 minutes from Broken Beach. You can explore to the top of the Kelingking hill first. Take photos, then go down to the edge of the beach and enjoy the sea water with white sand that can't wait to spoil your eyes. Be careful if you want to visit the place. Don't wear flip flops. You should use mountain sandals or shoes.
1. Atuh Beach
Atuh Beach is a type of beach that will make you fall in love at first sight. From the top of the stairs, the scenery is very charming. Arches that stretch along the rock formation, steep cliffs, and white sand will certainly make you excited to climb. This beach is perfect for relaxing, but it is quite dangerous to swim because the waves are high. The trip down from the hill to the beach takes about 10 minutes with quite steep terrain conditions. You must be extra careful before you can see the beautiful panorama.
2. Goa Giri Putri Temple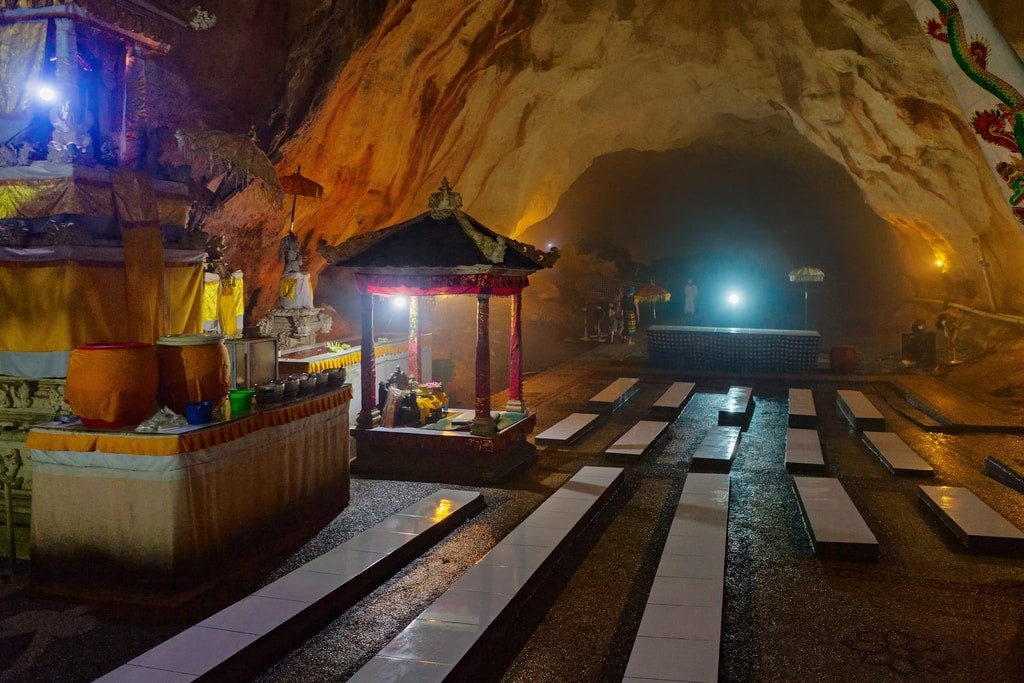 After exploring Atuh Beach, now is the time for you to visit a beautiful temple in Nusa Penida. The name is Goa Goa Giri Putri. Located in the cave with an entrance in the form of a narrow hole made of stone, you even have to bend to enter it. You can find a statue of Goddess Guan Yin in it. However, to be able to enter the temple, you must use cloth and scarves. For women who are on period, they will be prohibited from entering this place.
3. Crystal Bay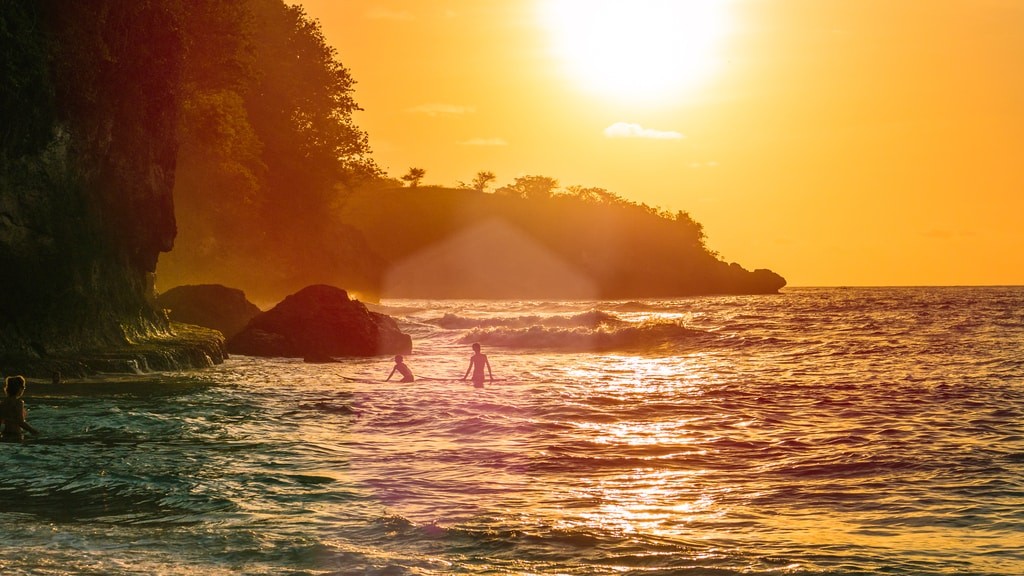 Besides visiting the temple, now is the time to go back to the beautiful beach in Nusa Penida. One of the amazing beaches that you can visit is Crystal Bay. It was originally called Penida Beach, but because it had crystal clear water, many tourists named it Crystal Bay. The location is on the west side of Nusa Penida, precisely in Penida Bay, Banjar Penida, Sakti Village, Nusa Penida District, Klungkung Regency. Besides having clear water, the Crystal Bay underwater ecosystem is still well maintained. It is suitable for those of you who like to snorkel or dive. By swimming on the beach, you can forget your stress and fatigue. Try to stay in Crystal Bay until dusk. Because there is one of the best places to enjoy the sunset.
Well, interesting, isn't it, even if it's only a four-day holiday in Klungkung? You only explore parts of Nusa Lembongan and Nusa Penida. No problem! That's a sign that you have to plan a longer vacation to be able to enjoy Nusa Ceningan and some of Nusa Penida's beautiful areas. Don't forget to prepare cash, because there is no Money Changer or ATM on these three cities. Also remember the departure schedule of a ferry or speed boat, so that your vacation stays as planned.