Exploring the Natural Beauty of Buleleng Regency for 7 Days
Spending a week in Buleleng will certainly be a pleasant holiday experience. Especially if the theme of your vacation is to explore nature. Buleleng has many waterfall attractions. So for the next few days, there is a choice of different exotic waterfalls for you to visit.
In accordance with the title of this trip, you will come into direct contact with nature every day. And since nature has provided a place of entertainment for you, then you should take care of it. One simple way is to throw garbage in its place. That way the ecosystem will be maintained. Now, let's see the interesting natural places that you can visit: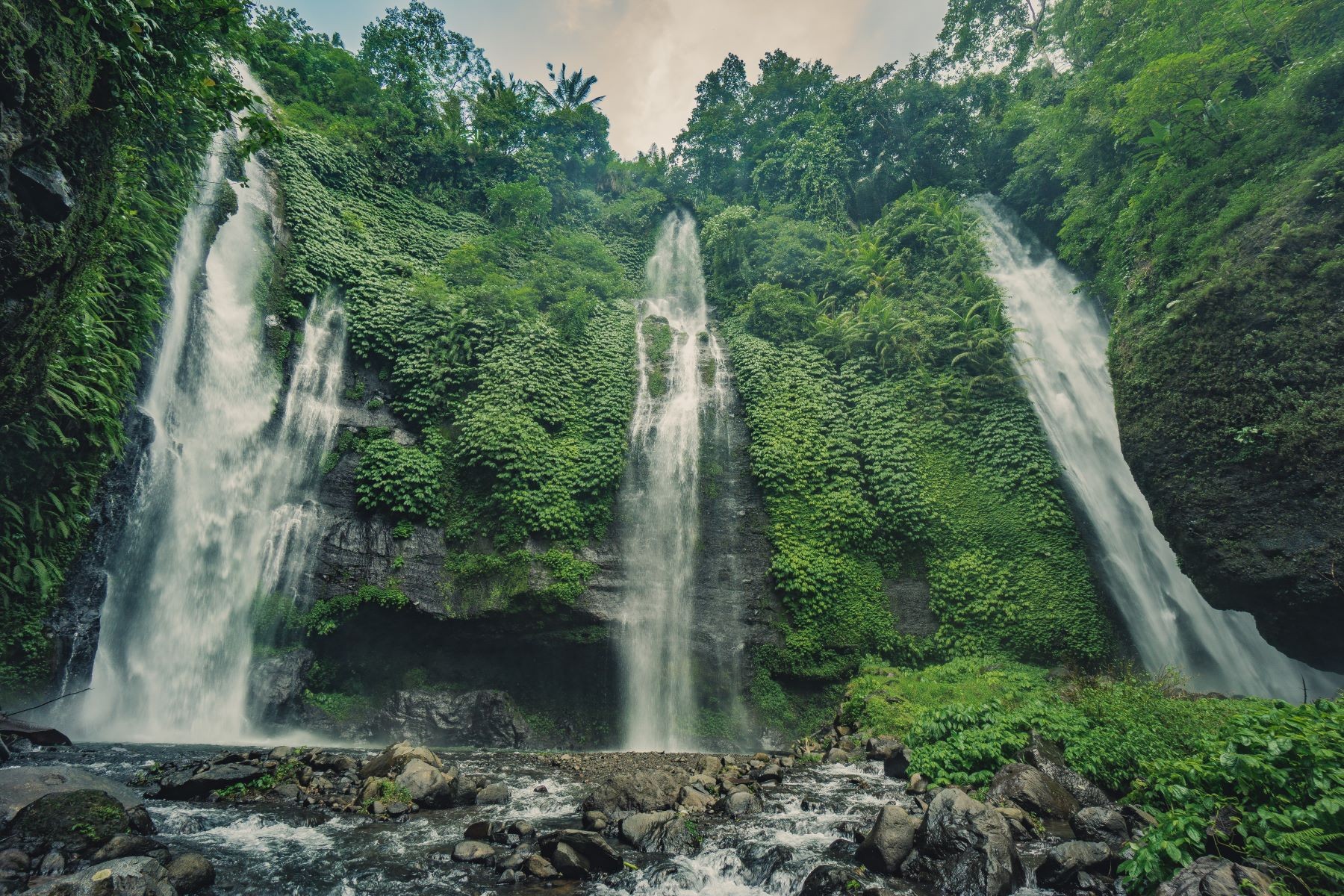 1. Sekumpul Waterfalls
Start your vacation in Buleleng by going through the bushes and crossing the river, towards Sekumpul Waterfall. This waterfall has a refreshing green panorama, because it is located in the middle of Singaraja forest. Swimming and washing your body are exciting activities that you can do here. There are seven small waterfalls adjacent to the main waterfall. So there are many choices of waterfalls that you can choose to make your first day vacation more interesting.
2. Lemukih Waterfall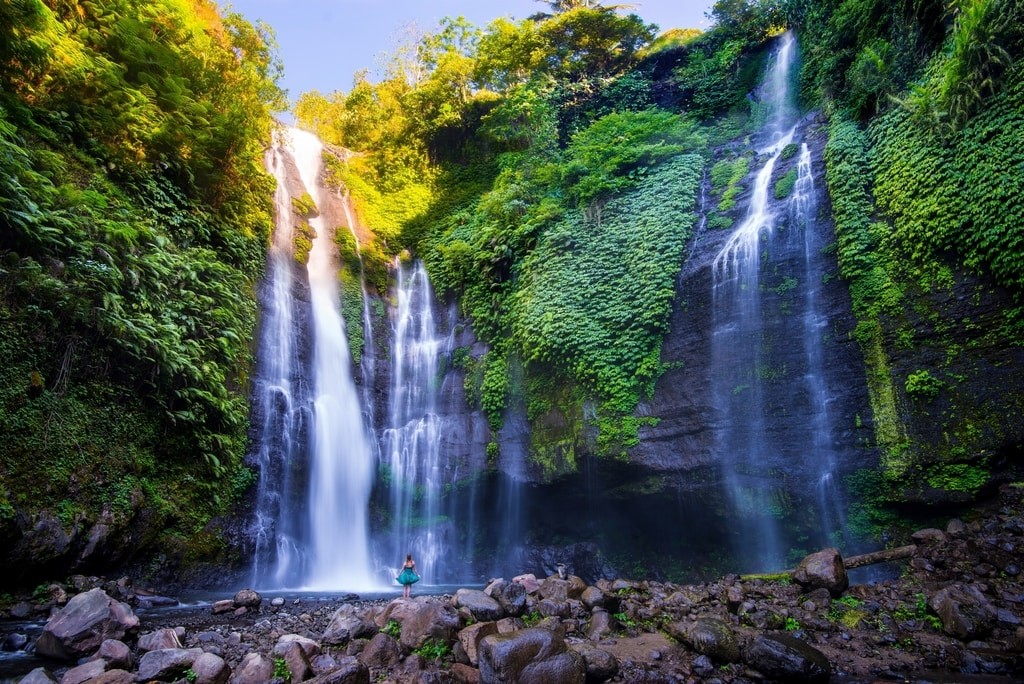 Next, try walking 30 minutes to Lemukih Waterfall. This waterfall is also called twin waterfalls, because there are three waterfalls in one area. Visitors often choose to take pictures with the background of a waterfall cliff decorated with leaves. After playing water, you will feel hungry. So let's taste the traditional food of Buleleng, Tipat Blayag.
3. Traditional Food Tipat Blayag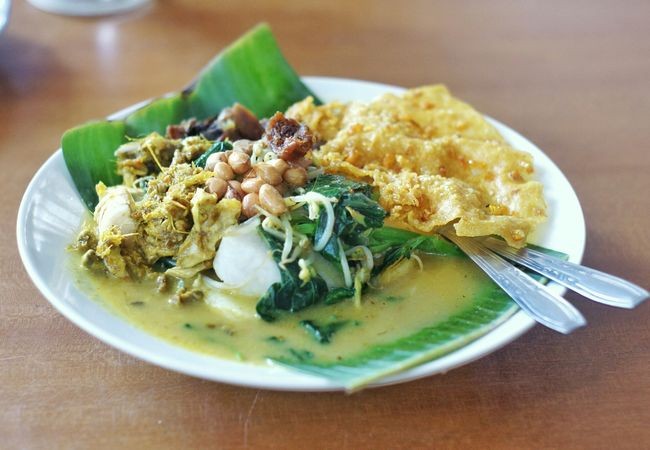 Tipat Blayag is one of the typical dishes that you have to try. Tipat Blayag consists of Ketupat mixed with vegetables, grated coconut, soybeans, shredded chicken, fried chicken feet, chili sauce, and chicken skin crackers. You will be addicted to the savory and delicious taste. After eating ketupat with a variety of side dishes, you can be more enthusiastic to continue to the next tourist spot.
4. Brahma Vihara Arama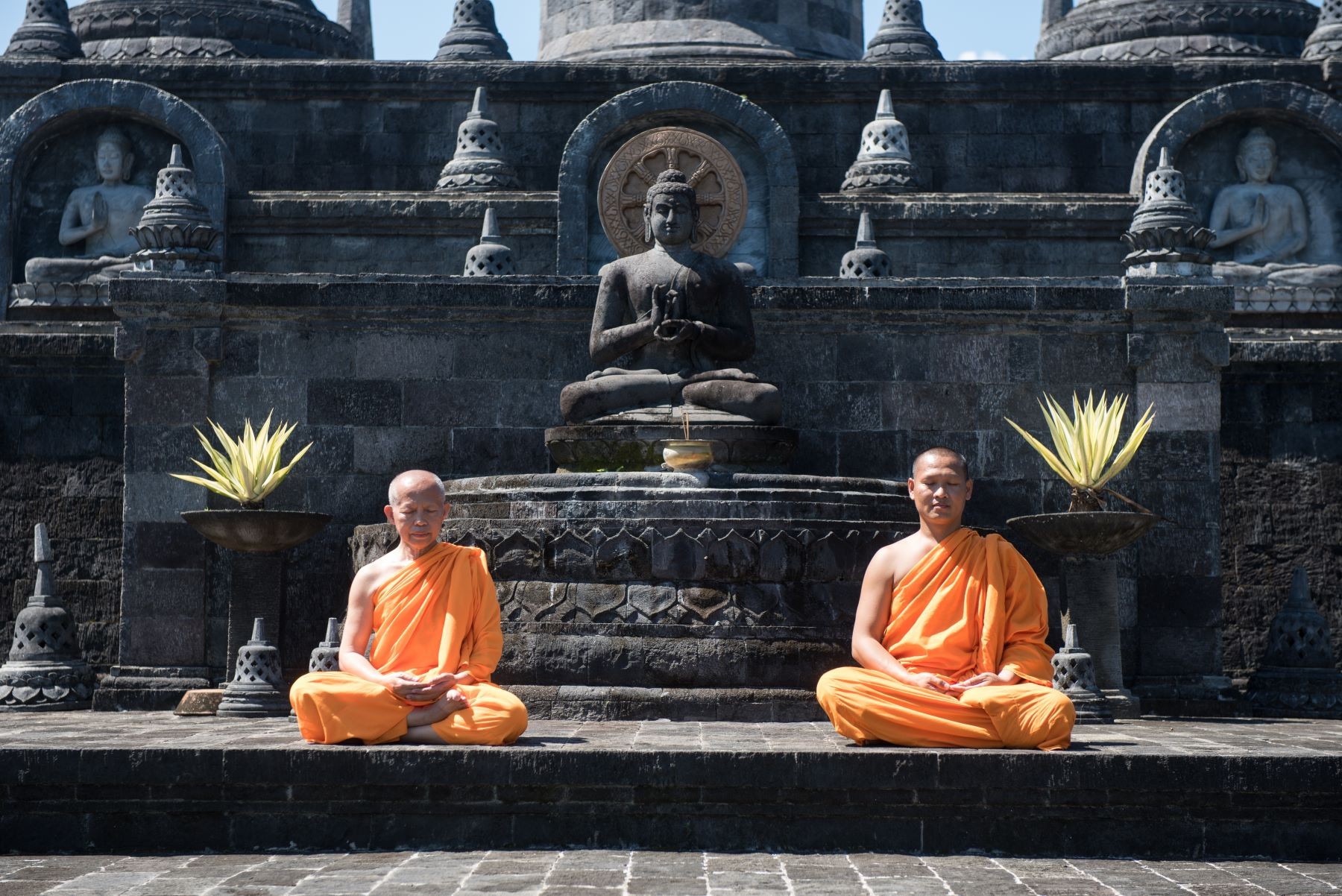 This is the largest temple on the island of Bali. The most popular places for selfies are in front of the miniature Borobudur Temple and the edge of the lotus pond. We recommend that you keep your distance and reduce the volume when you see that there are monks who are meditating in some monastery areas! So that the solemn atmosphere is not disturbed.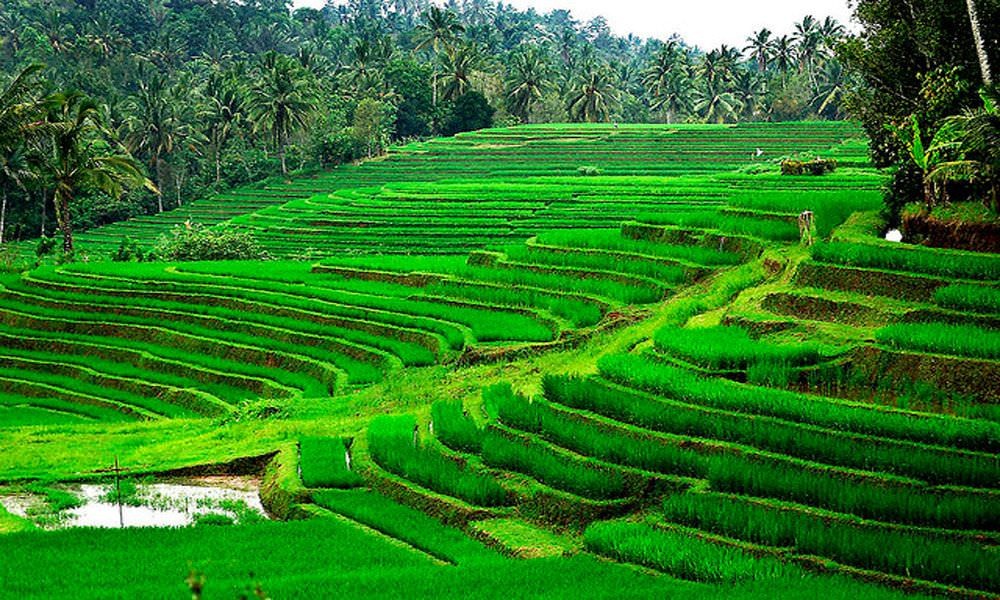 1. Busungbiu Terraces
Warmly welcome the morning sun by trekking in the Busungbiu Terraces. This natural panorama around the terraces is amazing. During the trip, your eyes will be spoiled with mountains, rows of hills, green rice fields, and rivers. You will also find some farmers working. You can take a break at the gazebo which is available while having breakfast or stories with friends. After spending about two to three hours here, continue the 30-minute journey north to Lake Tamblingan.
2. Lake Tamblingan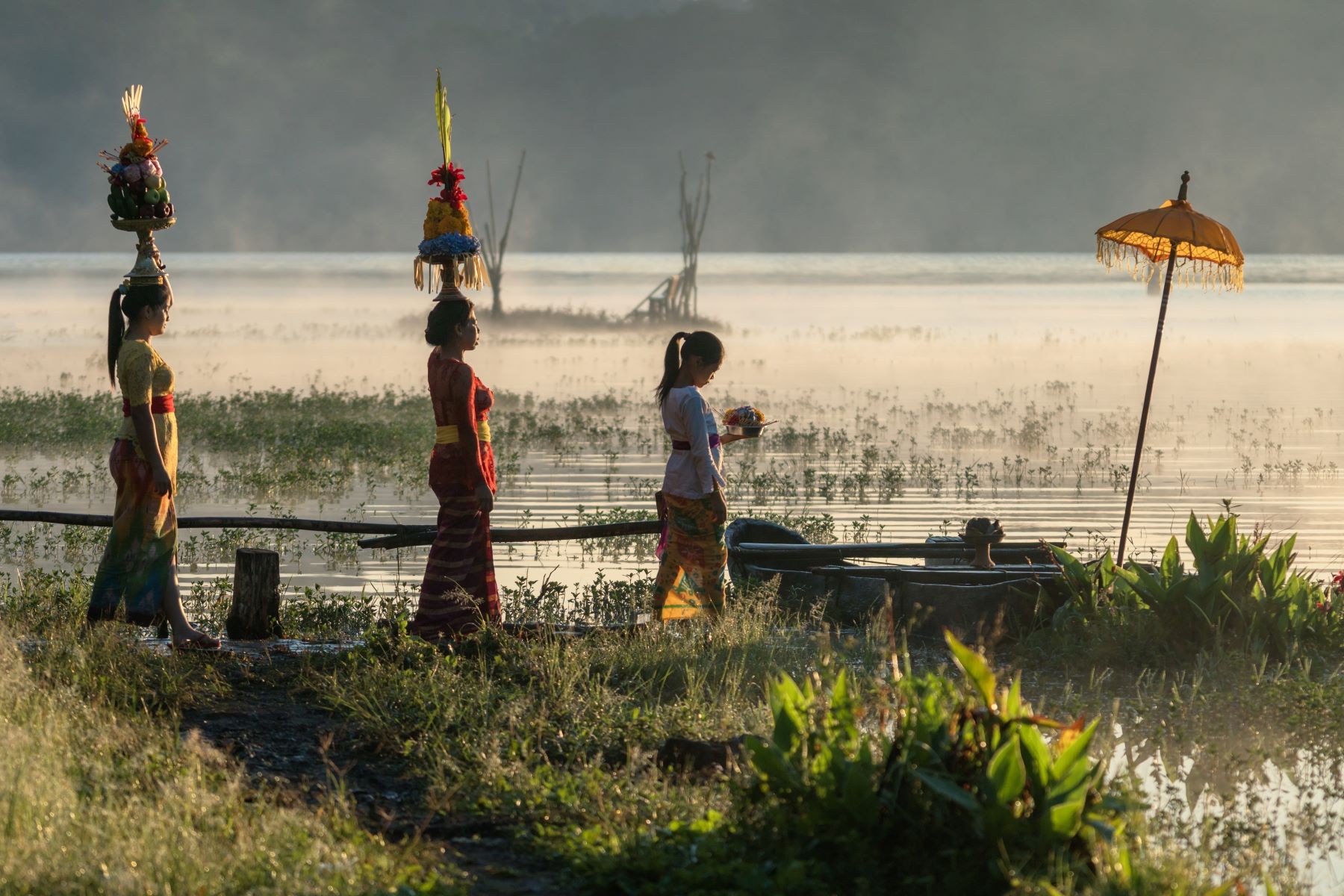 Lake Tamblingan is located in a highland area and surrounded by forests. The scenery around the green will make your eyes shady. The existence of a temple in the middle of the lake is the attraction of this place. There are several jukung (traditional boats) that line up sweetly on the edge of the lake. You can rent it to get around, see the beauty of Lake Tamblingan. After one hour in Tamblingan, it's time to fill the stomach with a lunch menu of Jukut Undis and Sudang Lepet.
3. Culinary Tourism, Jukut Undis and Sudang Lepet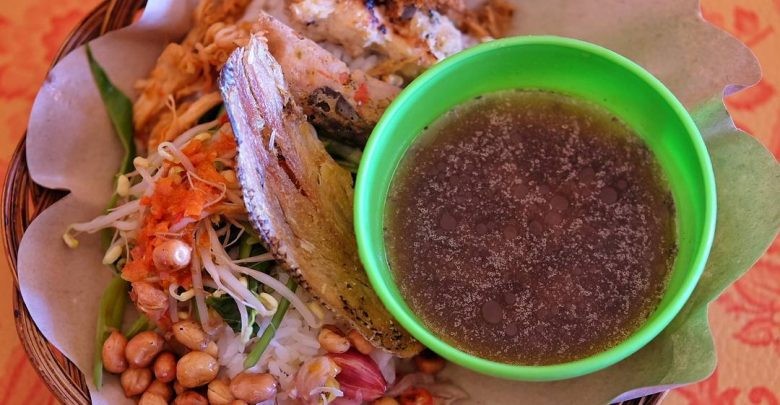 Jukut Undis is a kind of soup dish made from Gude beans. A kind of black bean that has a small shape like soybeans but the color is solid black. The Jukut Undis dish is usually eaten with Jukut Rice (rice mixed with sweet potatoes) as well as the Shredded Corn or salted fish. Fresh flavors from soups and salted salted fish are delicious, guaranteed to add to the delicious taste of this traditional food.
4. Banjar Hot Springs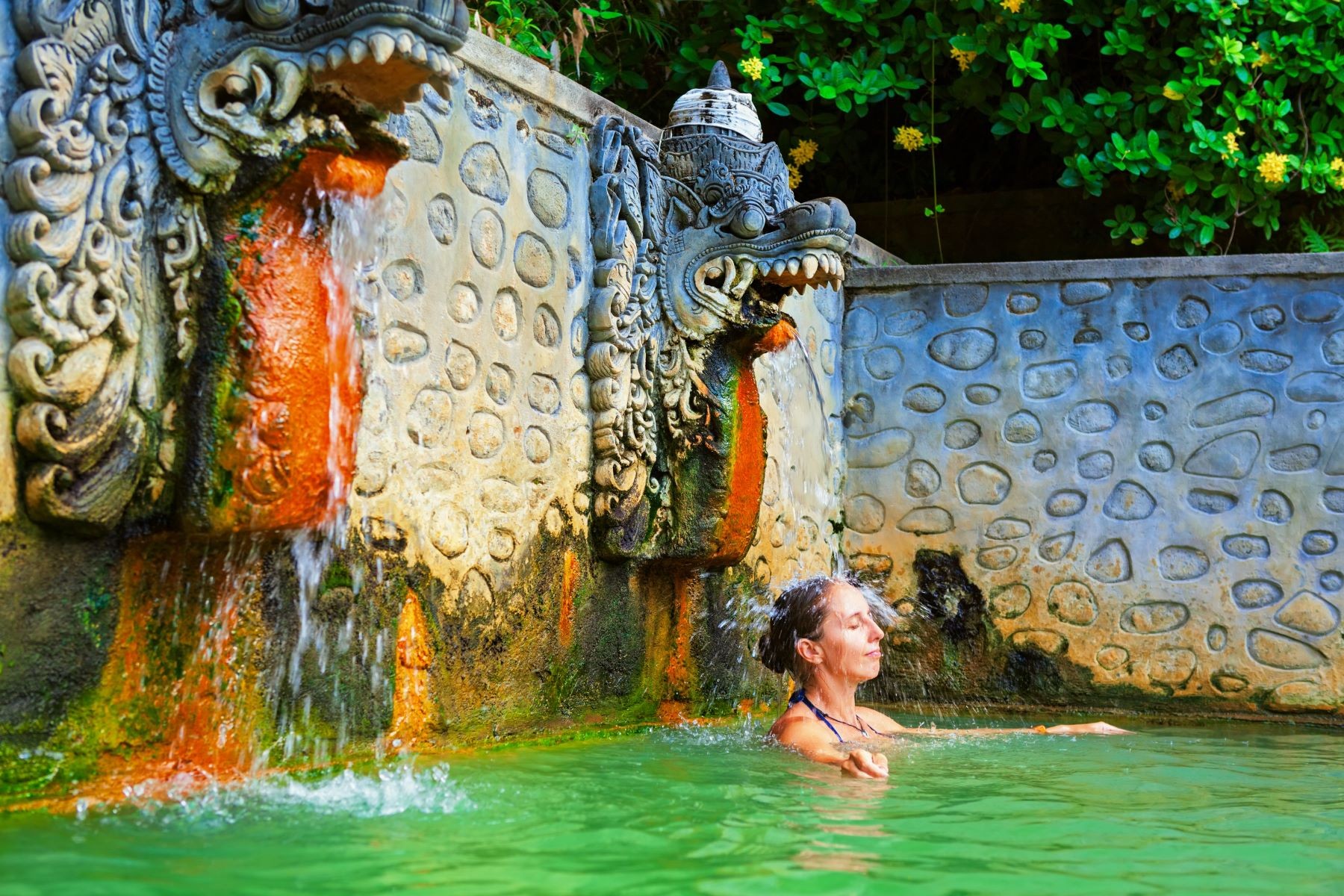 Banjar Hot Water is a natural hot spring in Buleleng. The water is believed to help cure various skin diseases. There are three types of bathing pools surrounded by beautiful natural scenery. Well, you can choose it according to taste. Banjar Hot Water is open from 07.00WITA - 18.00 WITA.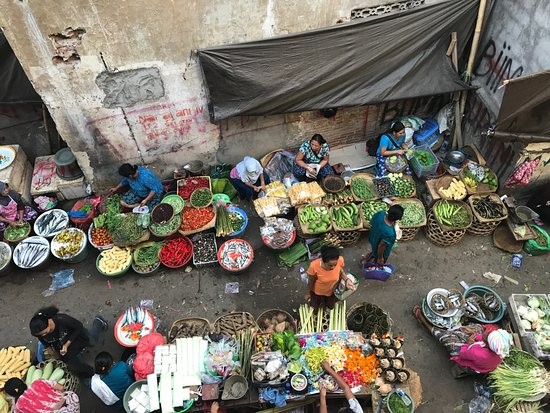 1. Seririt Market
Visiting traditional markets is a unique thing in the middle of your vacation. In the market, you can mingle with local residents and feel part of them for some time. Well, one of the markets that you can visit in Buleleng is Seririt Market. There, you can find a variety of daily needs. If you want fresh tropical fruits, you can buy them at a cheap price.
2. Pura Beji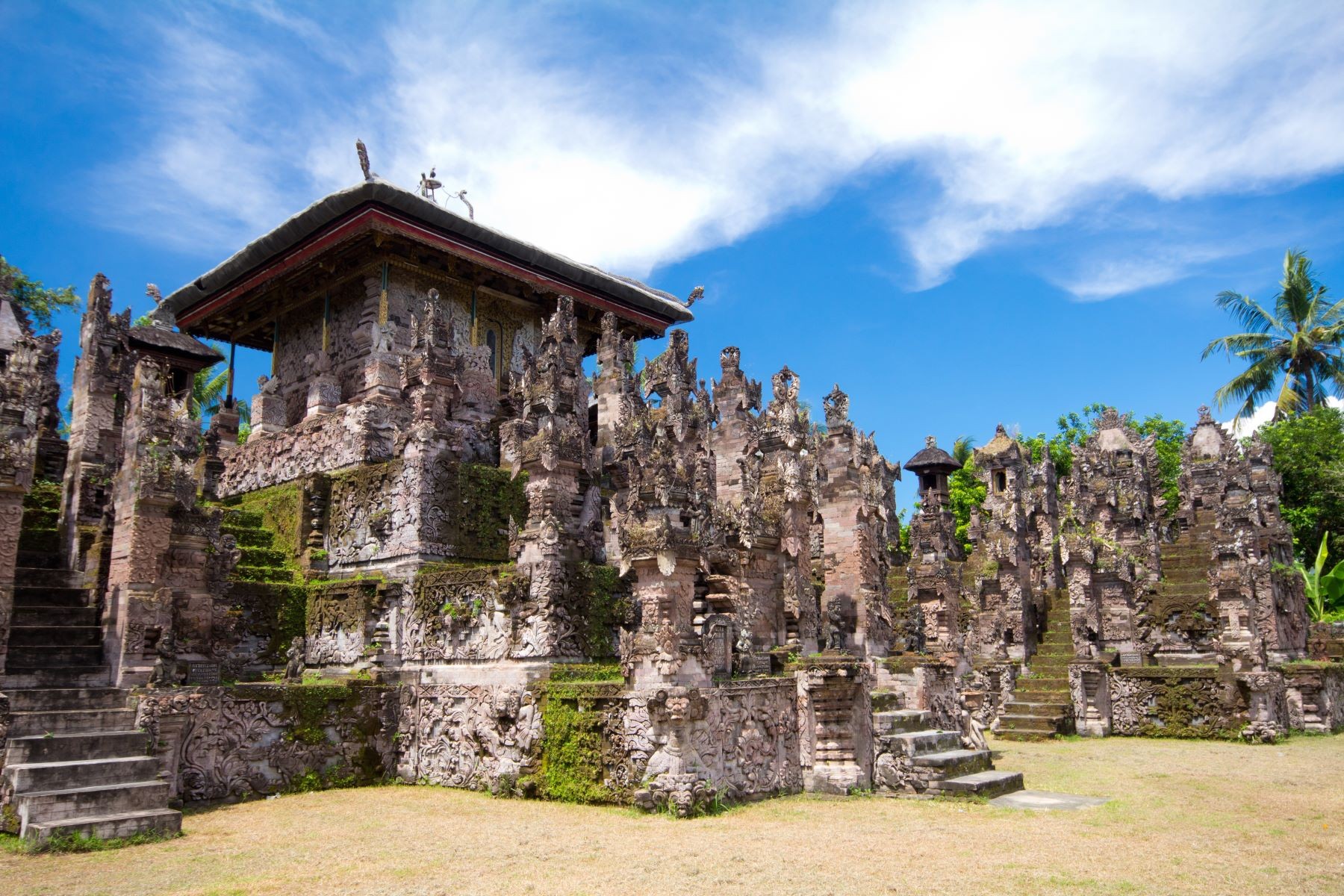 Pura Beji is one of the temples with high artistic elements. The sculptural beauty of the temple walls in flower designs, typical of the style of Buleleng sculpture is the main attraction for tourists to visit. You will feel amazed when you see this temple wall that will not be found anywhere else in Bali. After that, let's drive 30 minutes to the southeast to Aling-Aling Waterfall.
3. Aling-Aling Waterfall
Many visitors come to Aling-Aling Waterfall to feel the sensation of jumping from the cliff of a waterfall. You can jump from a height of 5 m, 10 m to even 15 m, depending on your courage. If you want to try this challenge, there are officers who are ready to help direct the position and the best spot for you to jump. Want a more relaxed one? You can swim or try sliding from the waterfall.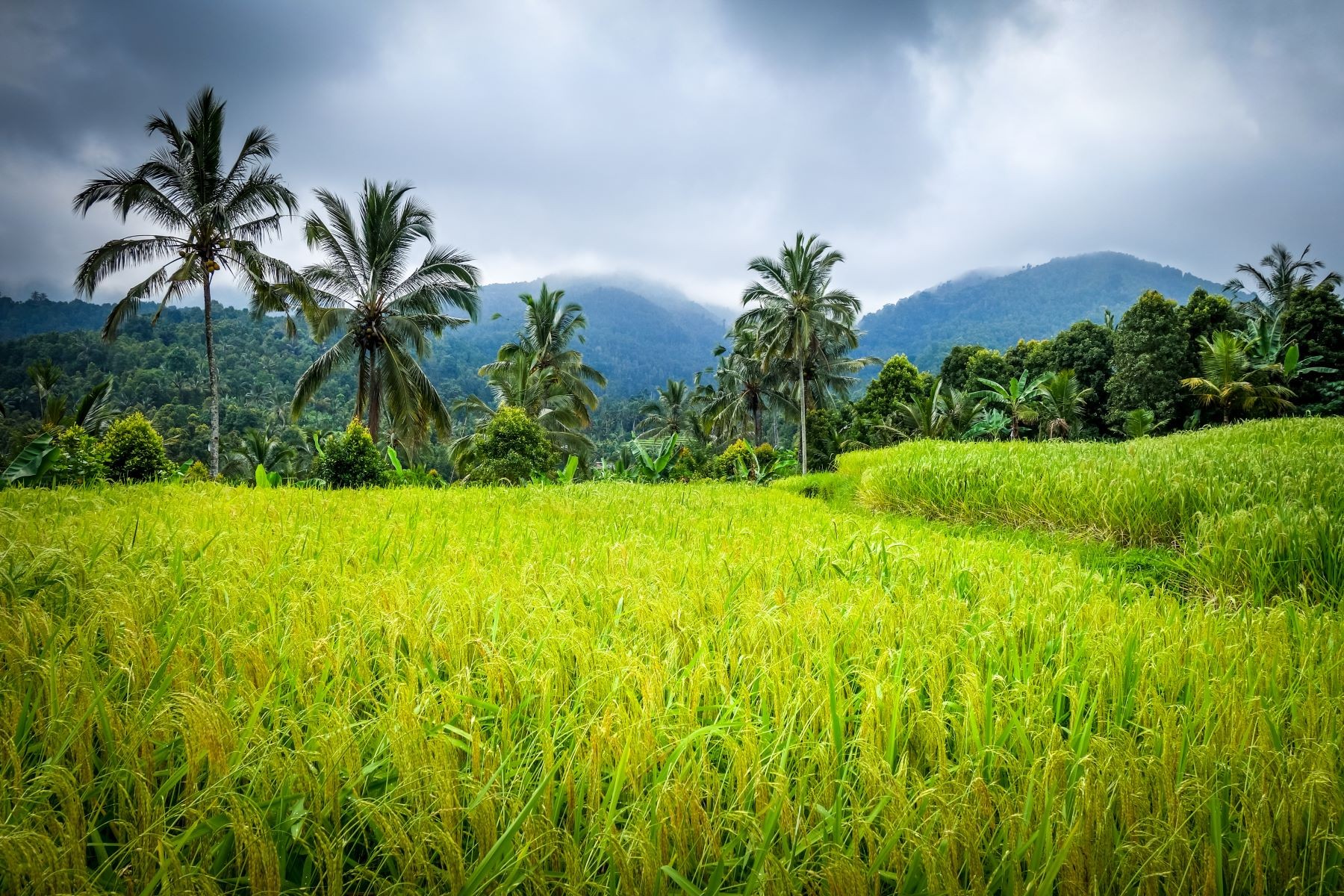 1. Munduk Terrace
Do you miss the rice field atmosphere? Come in the morning at the Munduk Terraces, and you will feel the cool air while walking down the rice fields. In addition, you can also take a cycling tour around the Rice Field and Munduk Village. So that this can be a fun holiday activity.
2. Gitgit Waterfall
Gitgit waterfall with a height of about 35 m can be reached by trekking around 15 minutes. After arriving at the waterfall, you can enjoy the swift flow of fresh water. Better while enjoying snacks and warm drinks. Make yourself more relaxed by dipping your feet in a pool near the waterfall. If you don't want to get too wet, you can sit back in the small pavilion there.
3. Lovina Beach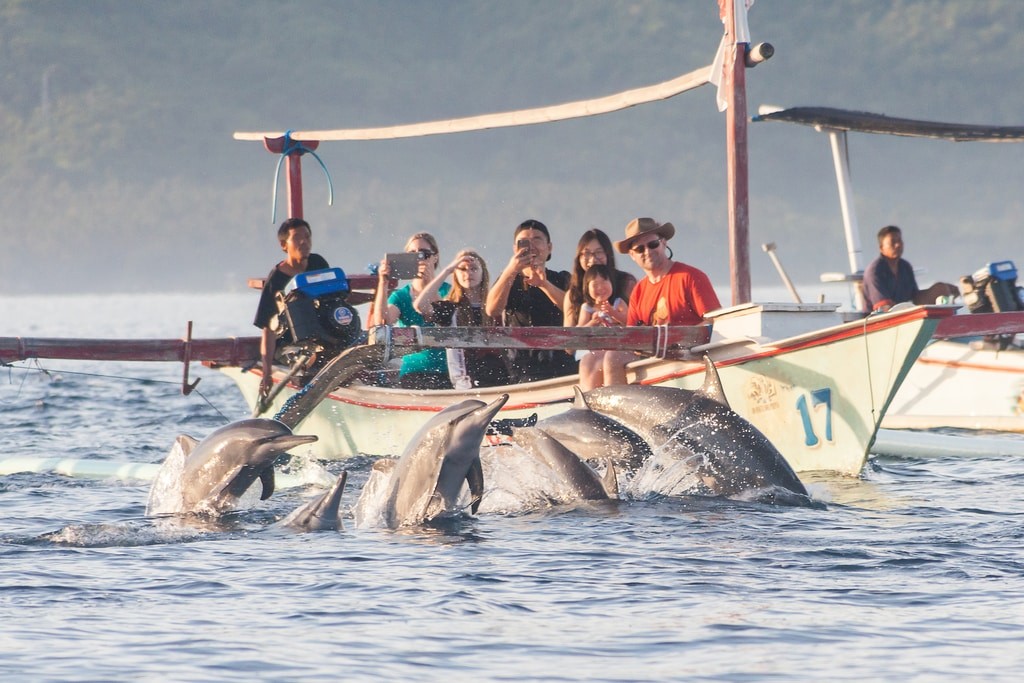 You can spend the rest of the day in Buleleng on Lovina Beach. You can snorkel and enjoy the underwater of the beautiful Lovina Beach. Or you can also enjoy seafood sold in many beachside food stalls. When the afternoon arrives, choose the right spot to see the Balinese violet.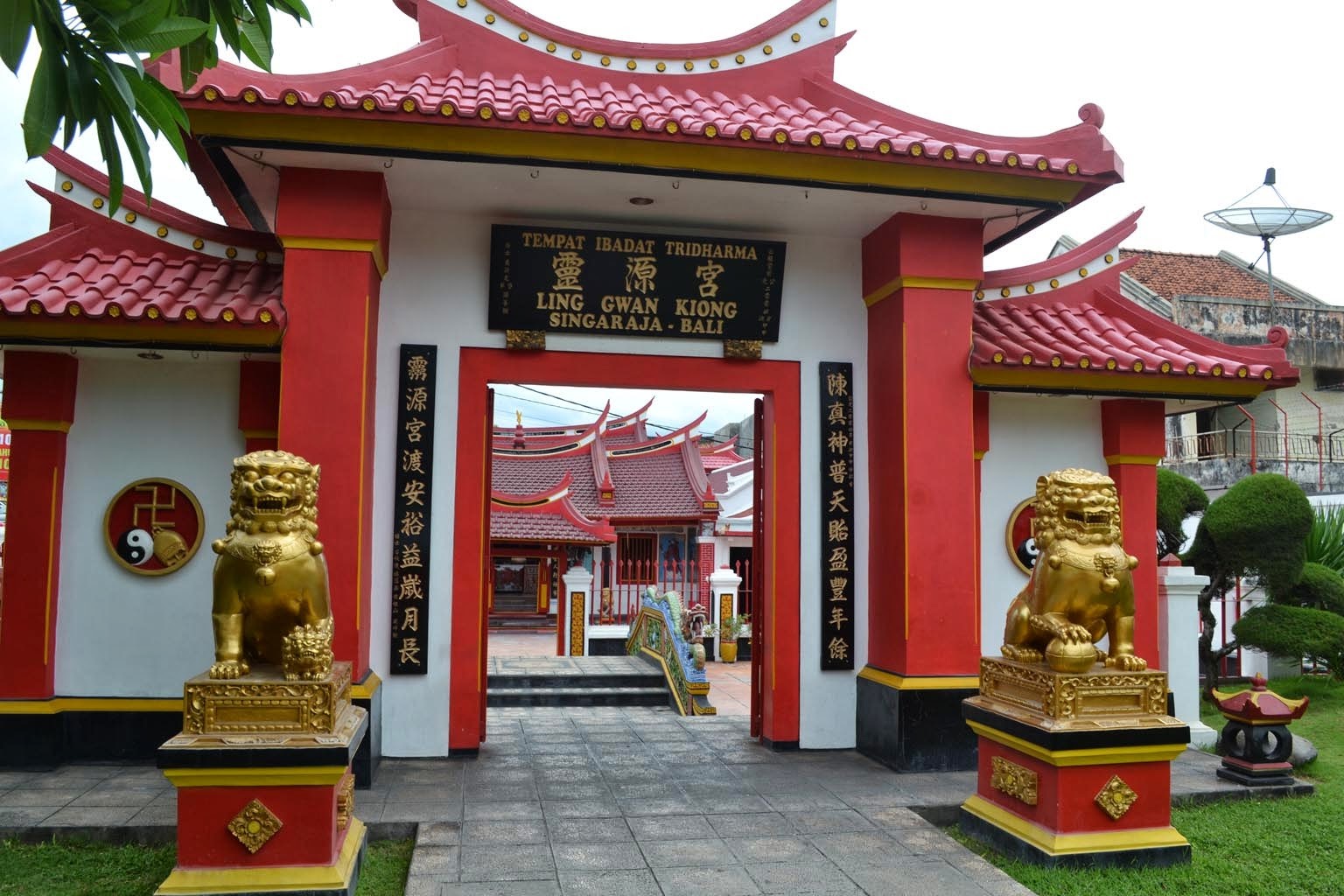 1. Ling Gwan Kiong Temple
This temple has a thick Chinese architecture. Taking a photo on a golden lion statue with a red temple building background will make you feel like you are abroad. After just taking photos here, you can go directly to other tourist attractions, namely Singsing Waterfall.
2. Singsing Waterfall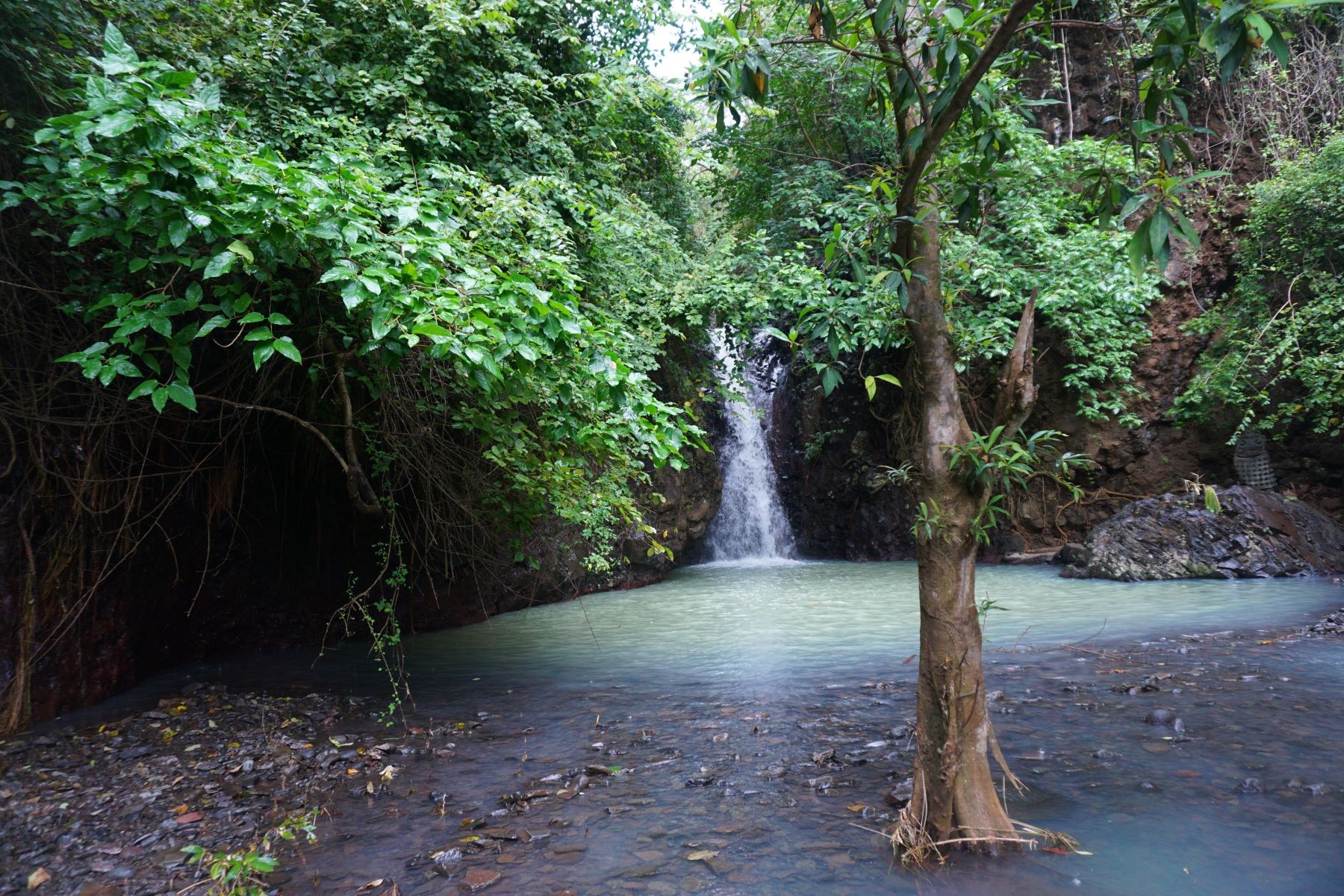 If you like a quiet and calm natural atmosphere, come to Singsing Waterfall. This waterfall is not so crowded. Singsing Waterfall consists of two steps with a distance of about 100 meters between the waterfalls. By taking a photo with this 12 meter high waterfall, you will surely steal the attention of your social media friends. Maximize your time here until lunch. Then look for Siobak for your lunch.
3. Culinary Tourism, Siobak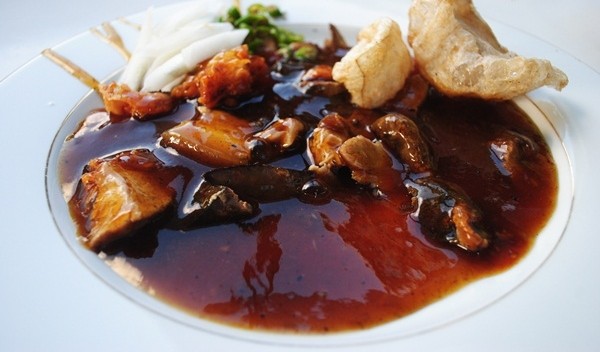 In Buleleng there are many food stalls that sell Siobak. The soft texture of boiled pork innards is eaten with salty-sweet sauce. Produces a delicious taste that can arouse appetite. Typical food that only exists in Buleleng is not to be missed.
4. Sanih Waterpool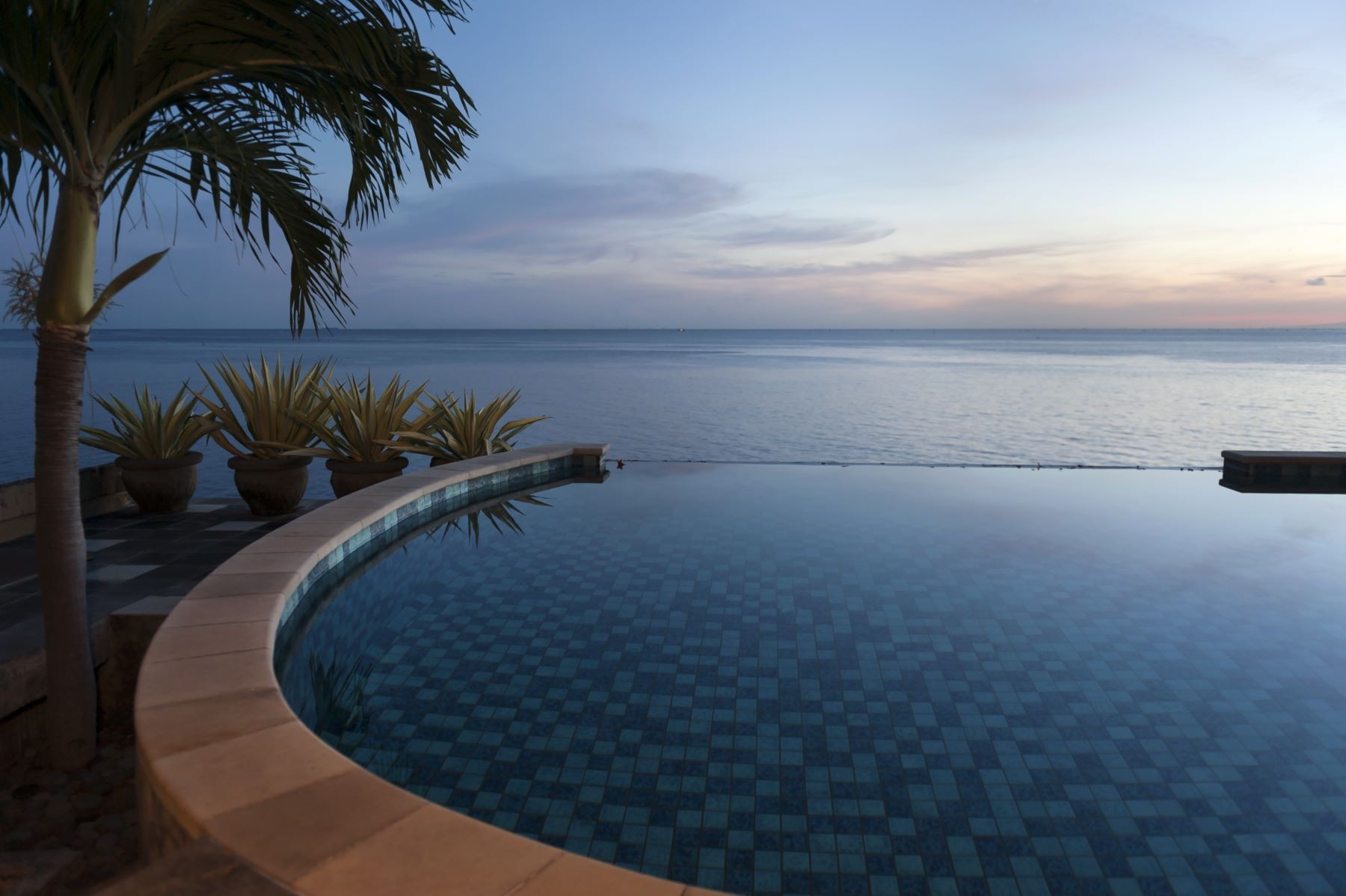 Tourism Water Sanih Swimming Pool in Kubutambahan District is a water tourism object in the form of a natural swimming pool. This spring is a river flow in the soil originating from Lake Batur in Kintamani. Plus, the water does not contain chlorine. So after swimming, you can go home and rest for tomorrow's trip.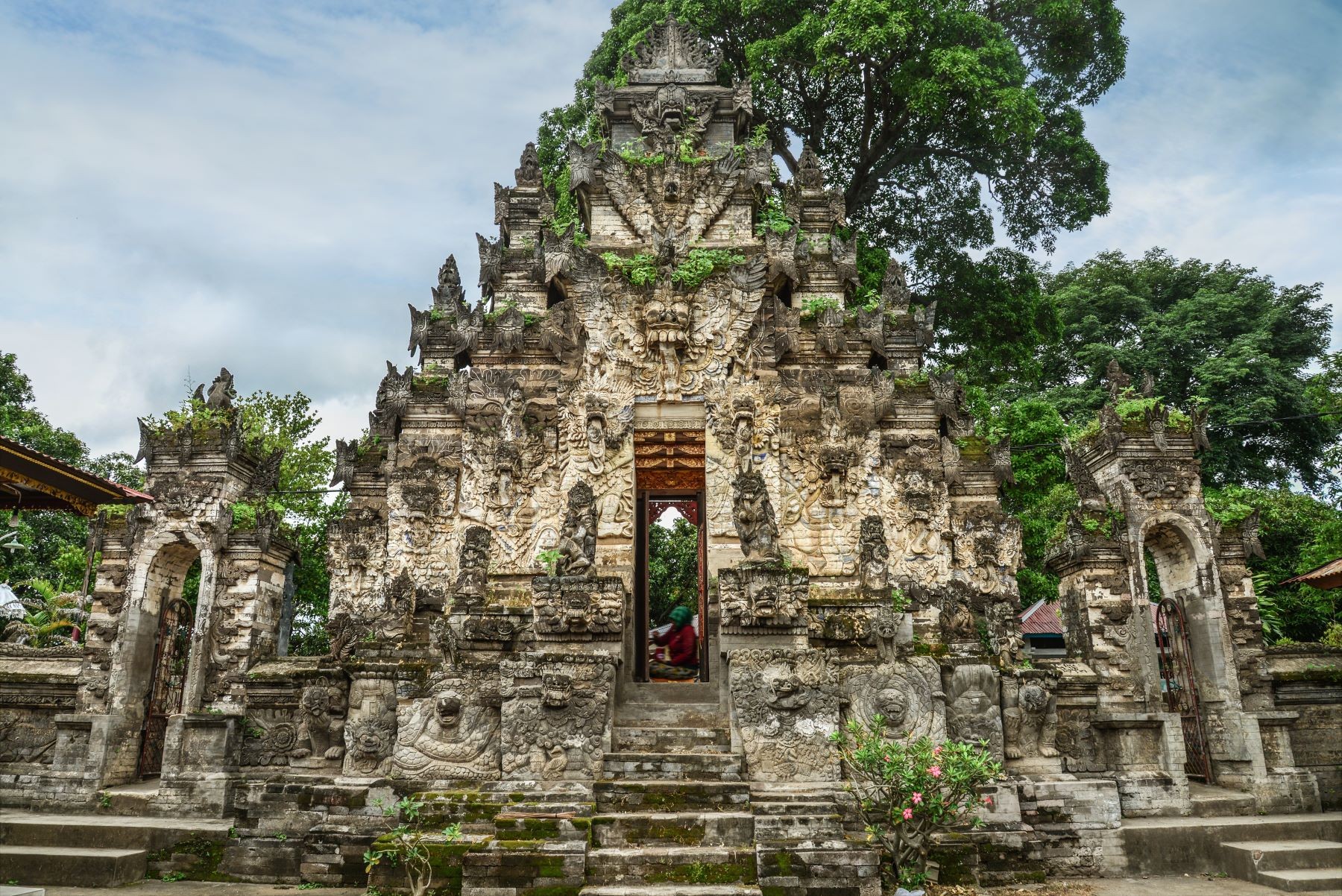 1. Pura Dalem Jagaraga
This temple is located near the cemetery and has scary-looking sculptures. This factor adds to the mystical impression. The beauty of relief carvings on the walls of the temple that depict a number of stories of ancient Balinese life make this temple visited by tourists. After traveling in Pura Jagaraga, let's learn diving at Pemuteran Beach.
2. Pemuteran Beach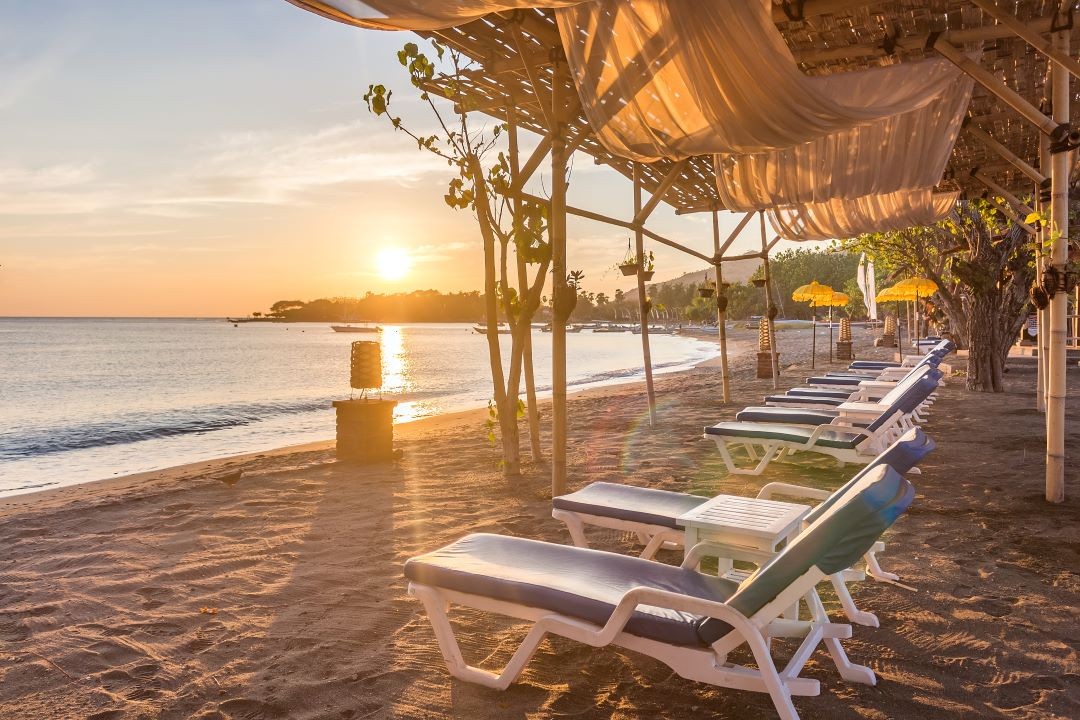 For those of you who want to learn diving, travel on Pemuteran Beach, Gerokgak District is the right place to visit. This beach has calm waves, very suitable for beginners. In addition, with a fairly complete collection of coral reefs, it adds to the beauty of the underworld on this beach. So that it can be enjoyed by divers. About 80 percent of the types of coral reefs in Indonesia can be found here. While waiting for sunset in the afternoon, you can buy Buleleng Fruit Salad.
3. Buleleng Fruit Salad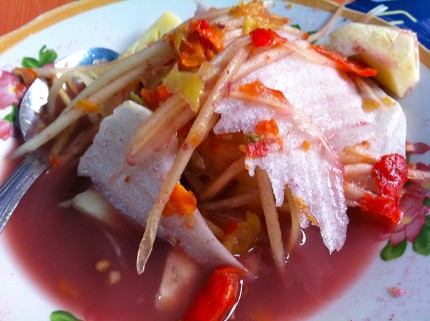 Buleleng Fruit Rujak is a mixture of fruit slices such as kedondong, red yam, mango, young papaya, bangkuang, pineapple, and cucumber. Then mixed with rujak spices. This fresh and delicious taste of salad is very delicious to be enjoyed on a hot afternoon at Pemuteran Beach.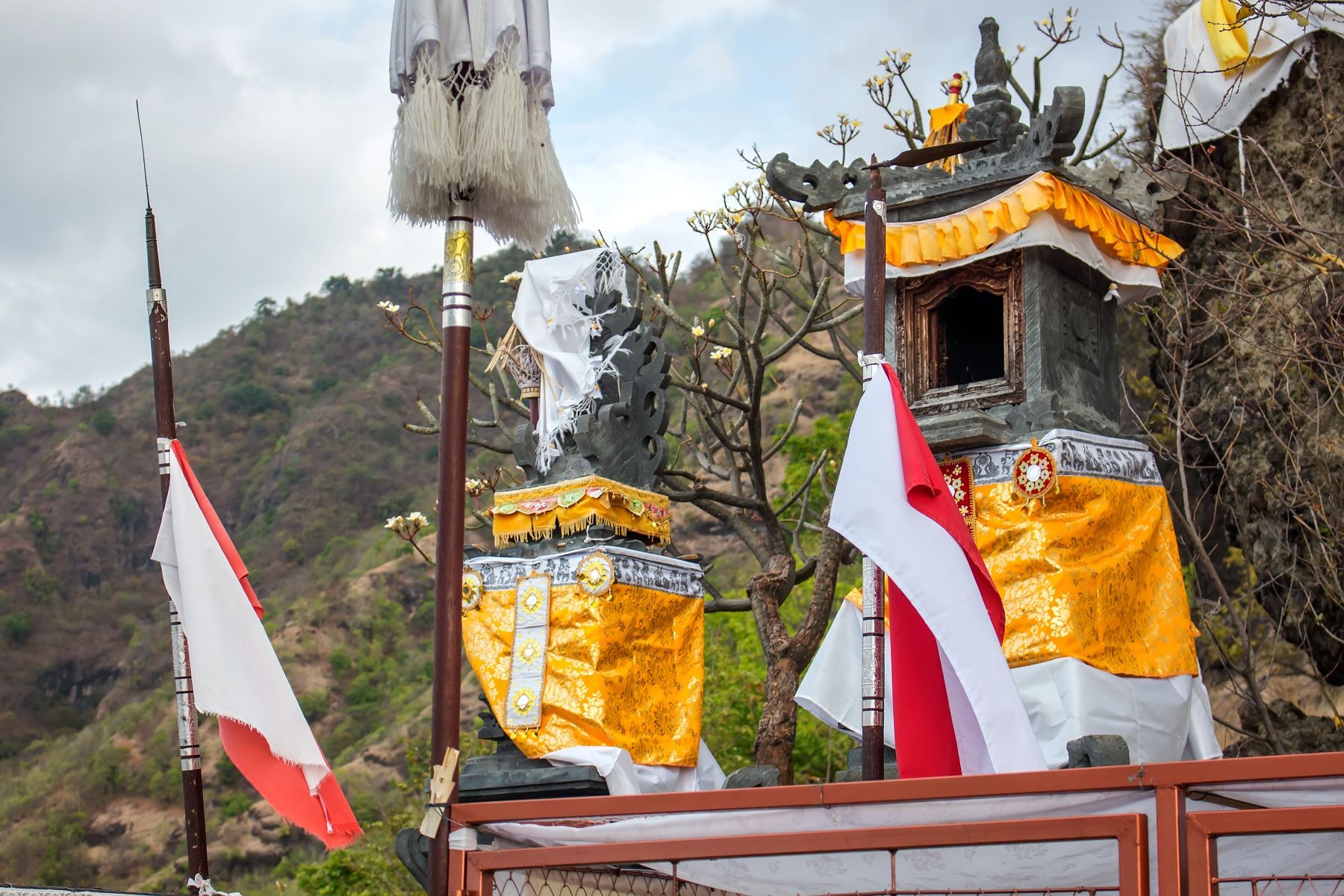 1. Pura Batu Kursi
Unlike other temples in Bali, the location of Pura Batu Kursi is above Bukit Batu Kursi. This temple offers a unique natural panorama. During the rainy season, savannahs are green and beautiful. But when the summer arrives, the landscape turns golden yellow. From above, you can see the mountains and the sea in the distance. The right time to climb the hill is the morning when the air is still cool. If you want to see twilight from here, it's good to come around 14:00 WITA or 15:00 WITA. But you need to stop several times because the weather is very hot.
2. Melanting Waterfall
You can take advantage of your last moments in Buleleng by visiting Melanting Waterfall. The trekking path is quite easy. You only need to walk about 15 minutes along the clove and coffee plantations. Uniquely, you can smell the scent of cloves and coffee, even in the waterfall. This 20 meter high waterfall is suitable for swimming.
You can take advantage of your last moments in Buleleng by visiting Melanting Waterfall. The trekking path is quite easy. You only need to walk about 15 minutes along the clove and coffee plantations. Uniquely, you can smell the scent of cloves and coffee, even in the waterfall. This 20 meter high waterfall is suitable for swimming.