7 Relaxing Days in Jembrana
This time, let's have a relaxing trip! You'll visit some famous tourist attractions, and also taste special food from Jembrana Regency. Surely, this will give a new taste on your tongue. You know, one week-holiday is enough to make you satisfied. By following this list of attraction, your vacation won't be boring! So, check out this article written specially for you.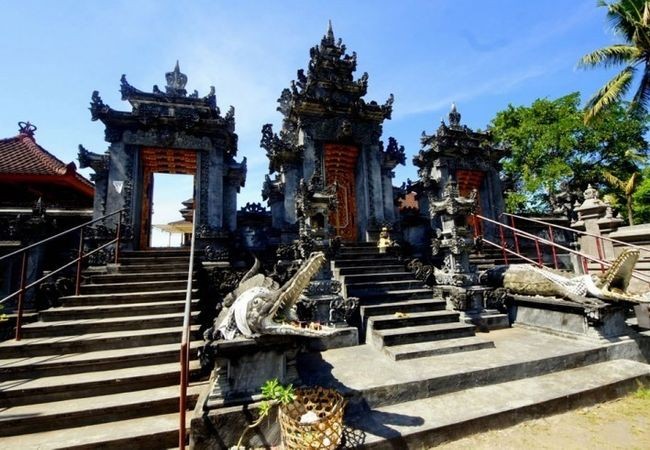 1. Pura Gede Perancak
Starting your first day of vacation by having is a spiritual tour in Pura Gede Peracak could be a great idea. This temple is one of the sacred temples for Balinese Hindus. Because in this temple, Dang Hyang Niartha begun to spread Hinduism. So if you want to go around and look for a good photo spot, don't disturb the visitors of the temple who are worshiping or meditating! From Perancak Temple, let's play with turtles in the Perancak Turtle Conservation site.
2. Perancak Turtle Conservation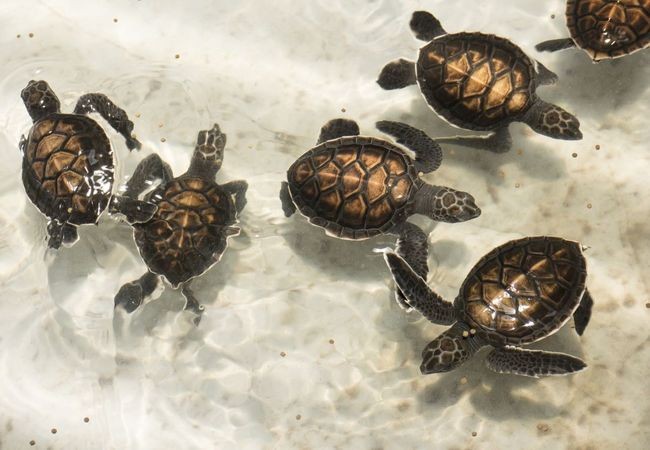 In this conservation, you can see the release of turtles back to the sea. If you want to try it, don't grip the turtles too tight because it could hurt them. Release them from the shoreline and watch until they swim away. After that, you can fill your stomach in the food stalls of Candikusuma Beach.
3. Candikusuma Beach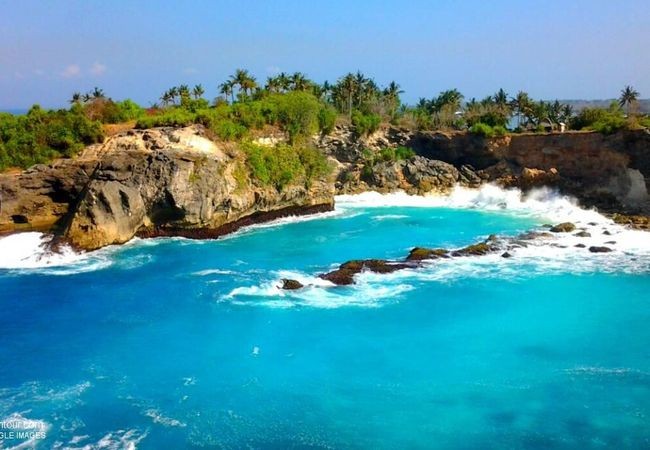 Close your first day by visiting Candikusuma Beach and enjoy your lunch at food stalls around the beach. After having your lunch and take a short break, you can talk to the fishermen and have a little chat. It's a fun thing to do since you'll get a lot of new perspectives from the local people! You can also swim or snorkel while waiting for the sunset. After witnessing the beautiful sunset, you can return to the inn and get ready for your next destination tomorrow.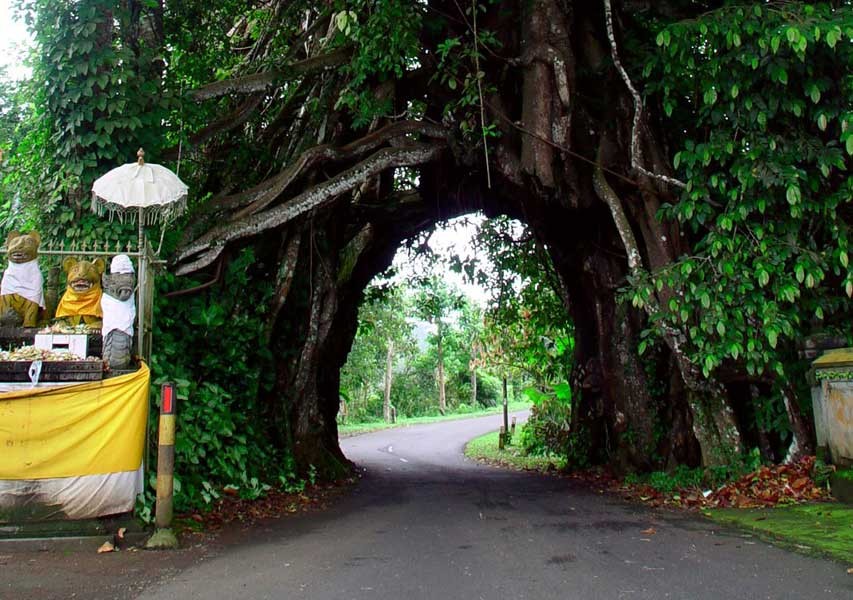 1. Bunut Bolong
Start your second day in Bunut Bolong! In there, you can see a hole that forms a tunnel made from the roots of the Banyan Tree. It's a unique background photo, you know. But be careful. These tunnels are passed by vehicles. After you've took some good photos, prepare yourself. You'll need an extra energy to go to Juwuk Manis Waterfall.
2. Juwuk Manis Waterfall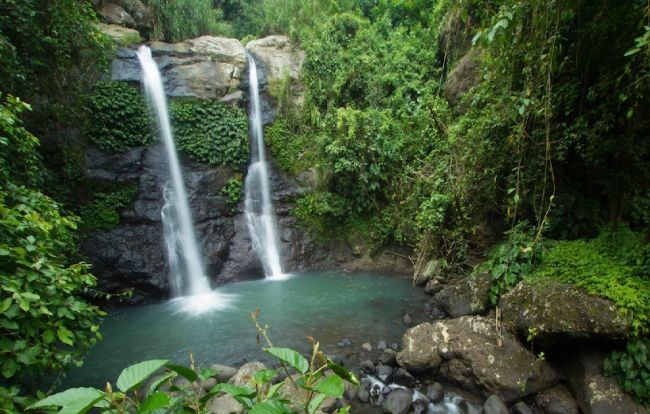 To get to this waterfall, you need to walk in a winding path for about an hour. So, you'd better use a proper footwear. Don't forget to bring lunch, because there are no food stalls around the waterfall. You can play water and take a bath in the fresh Juwuk Manis waterfall, or you can just sit back and relax!
3. Tomb of the great-grandfather Lebai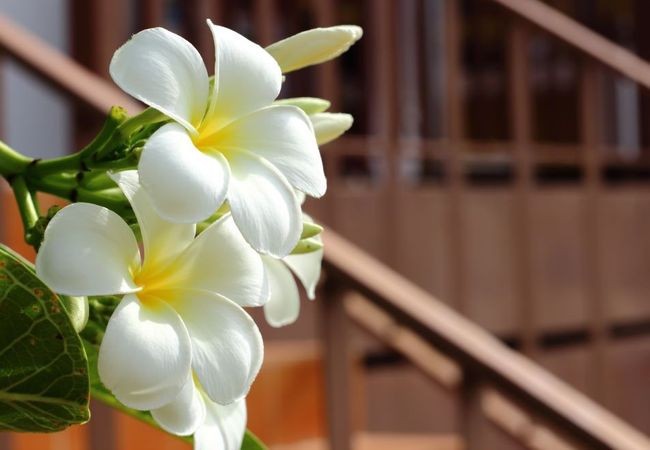 Now, it's time for a spiritual tour with a pilgrimage to the Tomb of Buyut Lebai. Usually, the tourists who come to this tombs of scholars who spread Islam in Jembarana, will sit next to the tomb and send prayers to him. The atmosphere around the tomb is so pretty to be captured in a photo. But if you want to take pictures, you should not disturb other pilgrims. Right in front of the tomb area there is a food stall. You can buy snacks and drinks while resting for a while before continuing your trip to Dlod Berawah Beach.
4. Delod Berawah Beach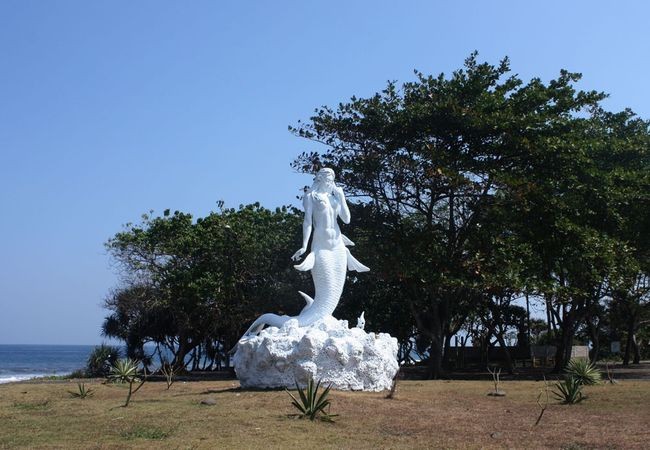 After you're full, your last tourist destination is Delod Berawah Beach. There's a mini Waterboom that can be your other choice besides going to the beach. Or you can walk around on the shoreline and take pictures while waiting for sunset.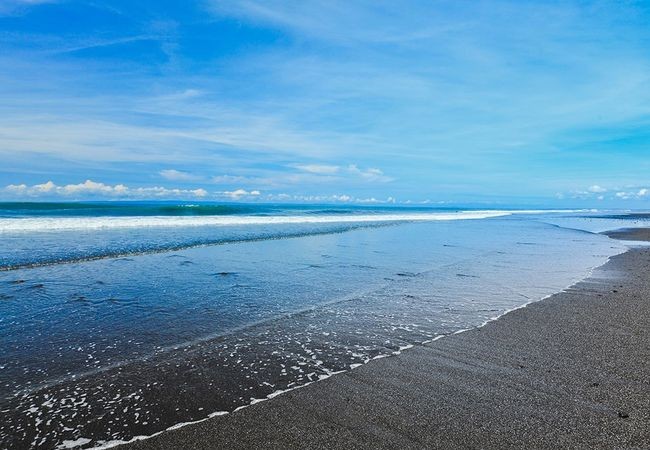 1. Medewi Beach
When you arrive at Medewi Beach, you'll find many seafood stalls around the beach. You can choose one and relax while enjoying some good food or taking some good photos. You can also watch the surfer riding the waves, or just chatting with friends in the middle of sounds of the waves. It's not recommended to swim, because the waves are big.
2. Pura Rambut Siwi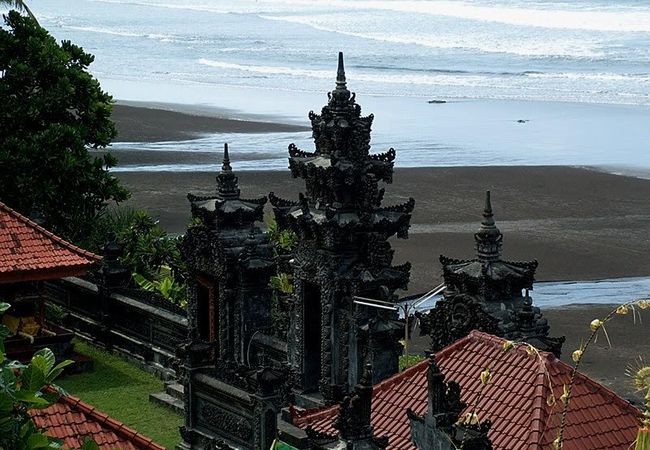 In addition to being a place of worship, Siwi Rambut Temple is also a tourist destination for taking photographs. Because, the location of this temple is located on a cliff that leads to the Indian Ocean. So taking pictures with a temple background that has beautiful architecture and the high seas will make your photos look awesome. Spend 30 minutes around the temple area and prepare to continue your journey to the next visit at Rambut Siwi Beach.
3. Rambut Siwi Beach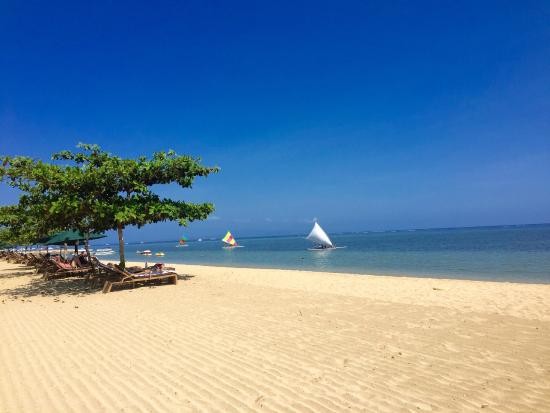 End your second day vacation by watching the sunset at Rambut Siwi Beach. While waiting for sunset, you can walk leisurely on the beach looking for shells, or sit back in the black sanded beach. The surrounding atmosphere is calm, suitable for contemplation. Along with the yellowing sky, choose a spot that you like to enjoy the sunset to close your day at Jembrana.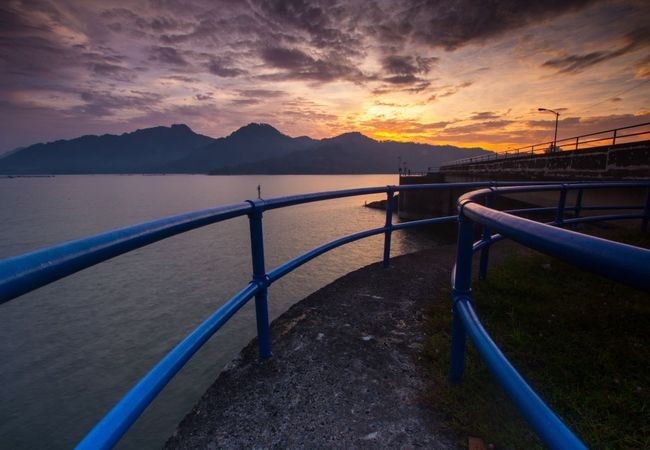 1. Palasari Dam
The cool air around the dam will make you refreshed and excited to enjoy the holiday. Plus, the beautiful views of the protected forest to the north of the dam will make the atmosphere fun and relaxed. You can spend about two hours here while jogging casually or just enjoying the fresh air. You can come around 6 in the morning to enjoy the healthy morning air. Don't forget to bring a camera around the dam and look for interesting moments and angles!
2. Palasari Sacred Heart Church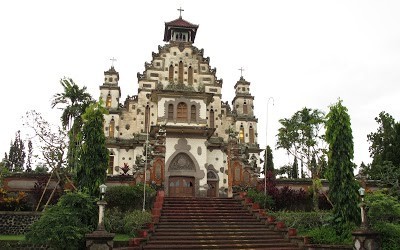 After tired of walking in the Palasari Dam, now is the time for you to try to explore the Catholic Church of the Sacred Heart of Palasari. The location is not far from the dam, about 7-10 minute-drive. Here, you will find church architecture with a blend of Bali and Western Europe. Don't use up your camera battery, because in just 30 minutes you can get a lot of interesting stock here. But still remember to maintain politeness and not disturb the prayers. 
3. Archaeological Human Museum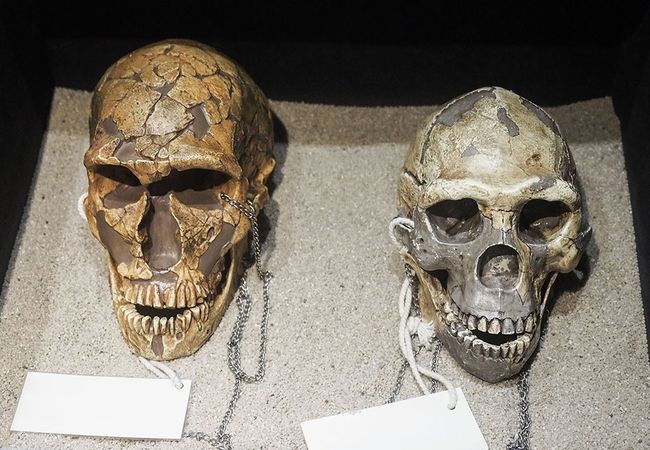 It's time to add information and knowledge about ancient humans at the Archaeological Site Museum. You can see various objects ranging from fossils, sarcophagi, to other historical relics. With 30 minutes touring around this museum, you can master information about ancient humans.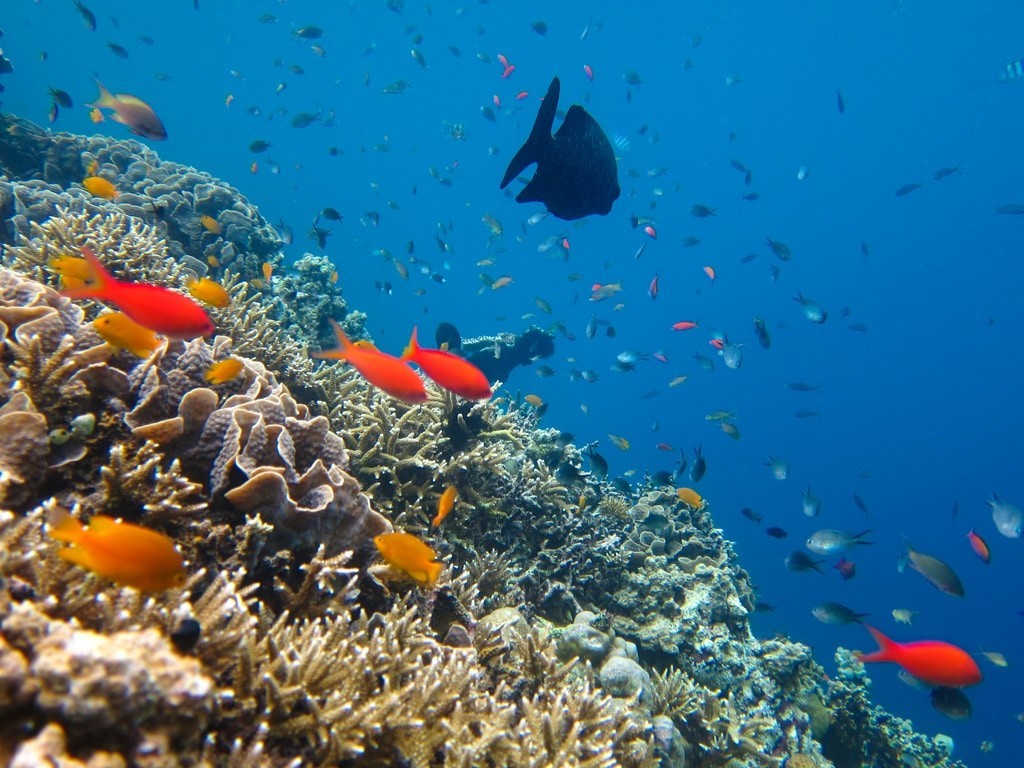 1. Karang Sewu Beach
Get up in the morning and you can catch the sunrise on Karang Sewu Beach. The best spot to enjoy the sunrise is on a wooden bridge that is located facing the sea. You can come around 05:00 WITA to find a comfortable position because the sun in Bali rises around 5:50 WITA. After enjoying the sunrise, you can have breakfast at food stalls around the beach. While charging your energy to get to the next place, you can spend your time around the beach until 08:00 WITA.
2. Green Cliff
From the beach, it's time to see the beautiful Jembrana nature from Green Cliff. To get to the top of the cliff, you have to climb dozens of steps. Feeling tired when climbing will pay off with an amazing view of green valleys, flowing river water, and lined hills. Don't forget to bring drinking water so you'll stay hydrated.
3. Typical Jembrana Culinary, Chicken Betutu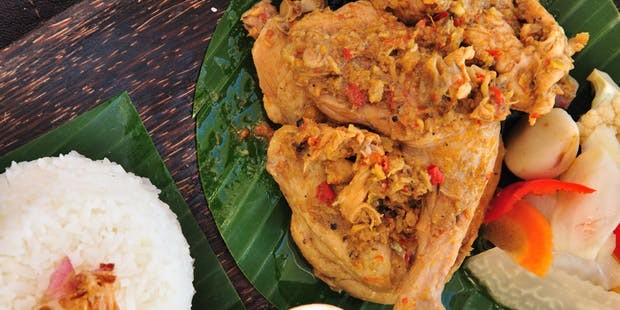 After climbing dozens of stairs, you must feel hungry. It's the right time to enjoy Jembrana typical Betutu Chicken. Chicken with spices grilled in the husk fire is guaranteed to arouse your appetite. You can easily find betutu chicken food stalls in several areas of Jembrana.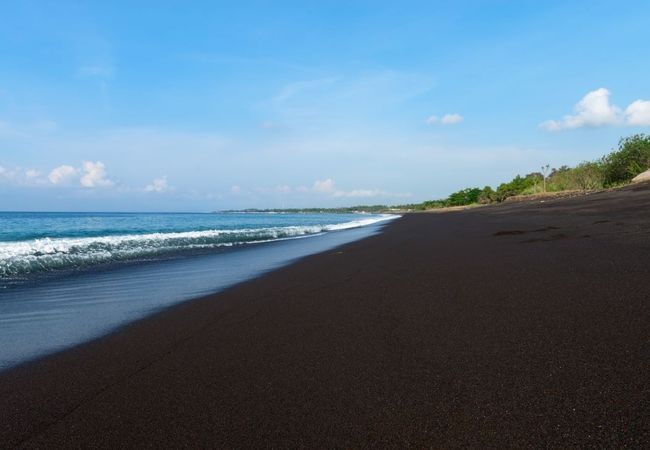 1. Baluk Rening Beach
Baluk Rening Beach not only promises its natural beauty. But the beach sand also has properties that are believed to eliminate rheumatic diseases. You can also try it by hoarding a portion of your body into a pile of beach sand. Another way to enjoy this beach is by swimming or sunbathing on the beach. If you are hungry after playing water, try eating food at a beachfront stall.
2. Taman Shiva Mahadewa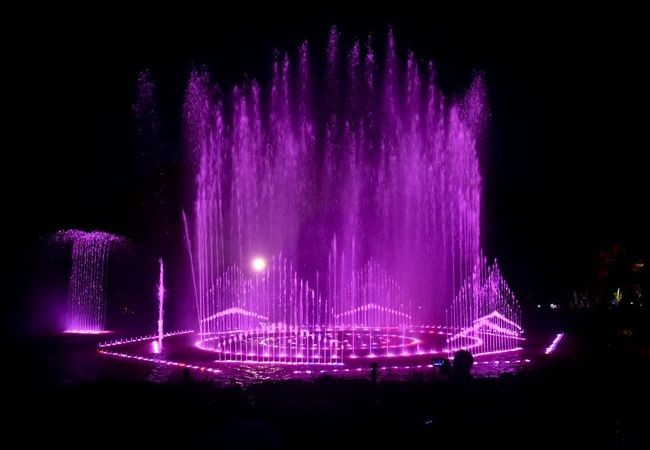 After playing water, you can visit Shiva Mahadeva Park near the Gilimanuk bay. The journey is a little far, about 1 hour from Delod Berawah Beach. In Shiva Mahadeva Park, you can explore Kalong Island, Gadung Island, and Bird Island with canoe, water bicycle, or sampan that are rented by the local community. Take about 2 hours to get around the island and see the statue of Shiva Mahadewa which is about 10 meters high. Try taking photos with a background of this statue, your friends will think you are on holiday in India.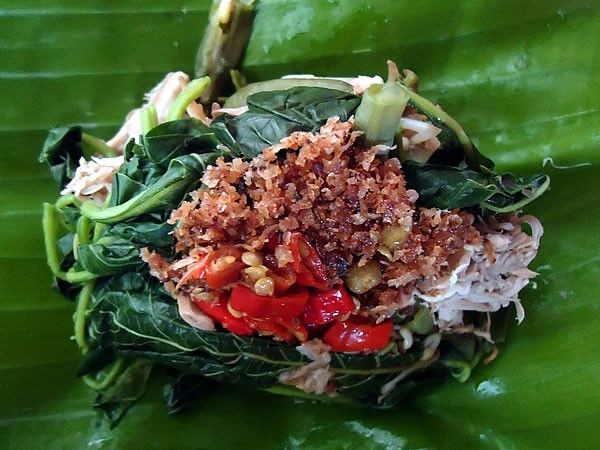 1. Typical Culinary Jembrana, Lontong Jukut Serapah
Lontong Jukut Serapah looks similar to Pecel Rice. If Pecel is eaten with rice as a complement, then Lontong Jukut Kerapah is eaten with a triangle shaped rice cake. This food is suitable for restoring energy after a walk for six days. Because the variety of vegetables contained therein has good benefits for your body.
2. Yeh Leh Pengeragoan Beach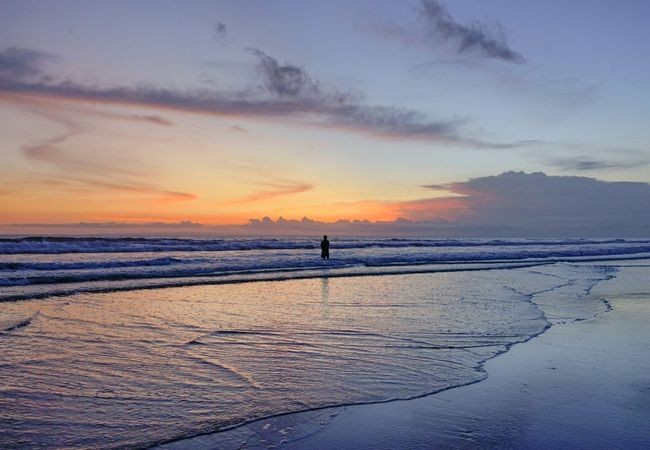 As a closing holiday at Jembrana, you can take a walk along the coast of Yeh Leh Pengeragoan Beach. While occasionally invite the fishermen to talk if you cross paths. This beach has unique characteristics. In the west coast you can see a lot of rocks. Meanwhile in the east there is a stretch of black sand. Ending your holiday in Jembrana by enjoying the sunset at Yeh Leh Beach will be an unforgettable moment.