72 Exciting Hours to Enjoy the Intensity of Summer in Badung Regency
An extraordinary experience awaits you while exploring Badung City. If your time is limited and only have three days around Badung, it's not a big deal. You can still enjoy it with fun. Ranging from beaches, temples, to museums, Badung is the center of all prestigious tourist attractions in Bali. Here are some of our recommendations that you can visit: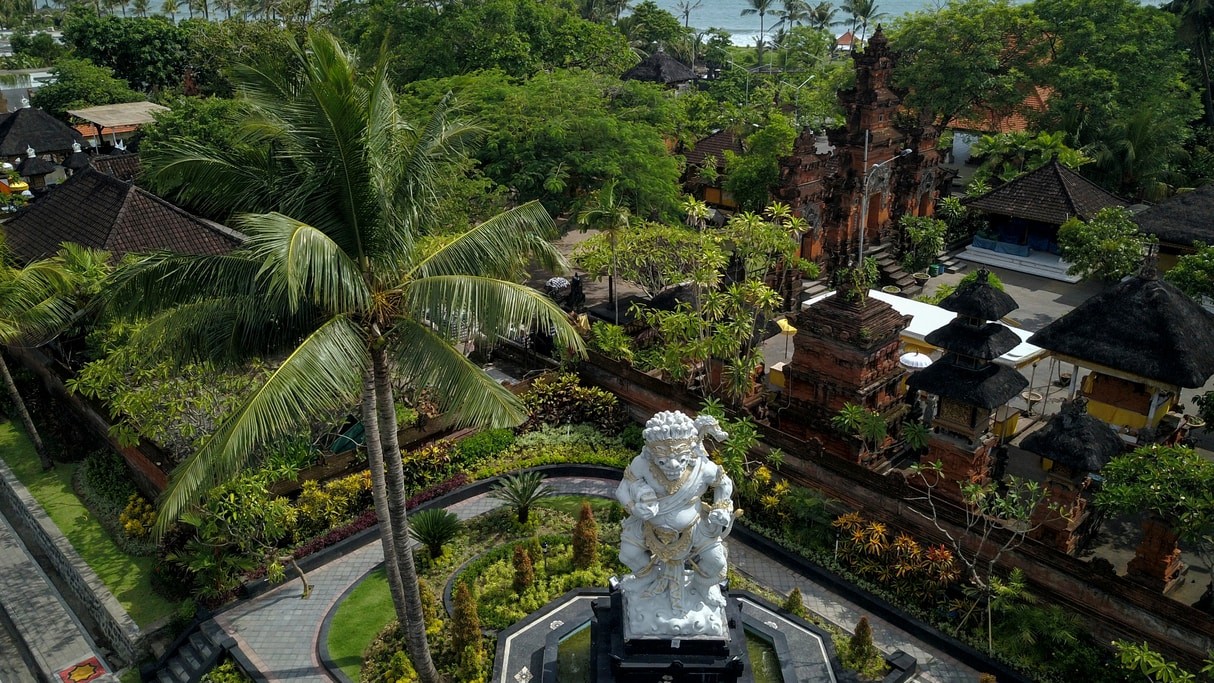 1. Keraban Langit Temple
This sacred temple, according to the locals is home to several natural springs that believed can bring blessings. The serene and peaceful atmosphere here making it often used as a place of meditation. Take a walk for 30 minutes to get around the temple and before exploring the next temple, Petitenget Temple.
2. Petitenget Temple
Next site that worth to visit is Petitenget Temple. A magical atmosphere will immediately be felt once you arrive in this place. It was built to drive away evil spirits and negative energy that can damage the environment. This red brick walls temple is quite extensive, so prepare 30 minutes to an hour to get around. Before entering the temple, make sure you are obeying the rules that mentioned in the attention board in the temple gate.
3. Batu Bolong Beach
Continue your trip to enjoy the stunning sunset at Batu Bolong Beach by only a 15-minute drive from Petitenget Temple. While waiting for the sun to set down, you can sunbathe on the beach or go surfing. Spending your time at Batu Bolong Beach can be the closing of your first holiday trip in Badung.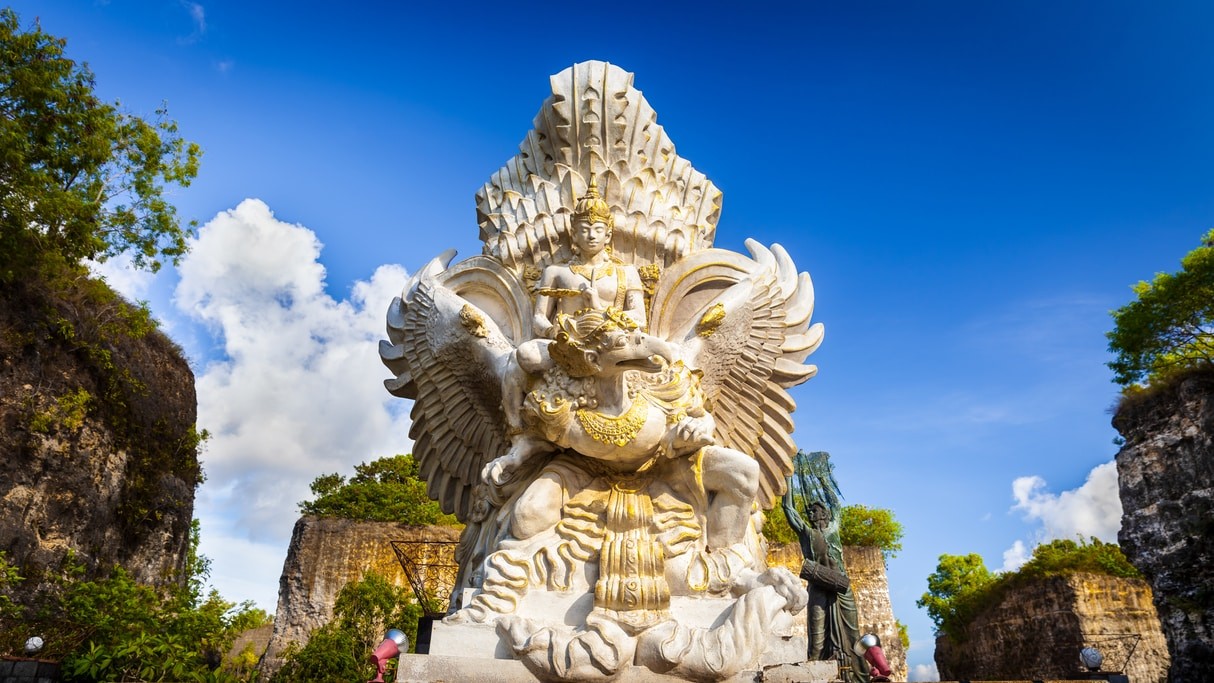 1. Garuda Wisnu Kencana
This iconic tourist destination features some exciting activities starting from watching the show theater, taking pictures on the statue of Lord Vishnu and Garuda bird, enjoying the beauty of lotus pool on the opposite side of the statue, until tasting various foods in a food truck around GWK. There is also a gift shop in the area in case you are looking for some Balinese souvenirs. Because of the quite huge area, renting a bicycle to get around is highly recommended. Remember to prepare your camera and capture your moments againts one of the tallest statue in the world.
2. Dreamland Beach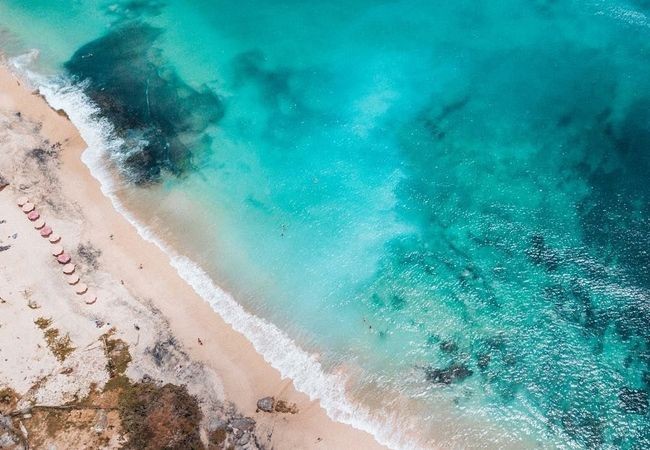 From GWK, let us stop for a moment at Dreamland Beach. Before going down to the beach,it is better to fill your tummy in a restaurant that is around the beach entrance. After being full, you can sit back and relax on the beach while sunbathing. Besides, you can also swim and surf. Once you are satisfied playing water, you can sit on the beach chair while calling on local therapists and asking them to massage your legs and back while enjoying the beach view. By late afternoon, continue travelling to Uluwatu Temple to see the sunset. Be sure leaving before evening to avoid traffic jams.
3. Uluwatu Temple
You can walk around casually in the Uluwatu Temple area while hearing the waves crashing against the cliff with a height of 97 m. The views over the ocean is stunningly breathtaking. By late afternoon, you can watch the famous Kecak Dance performance near the area. What a wonderful second day, right! .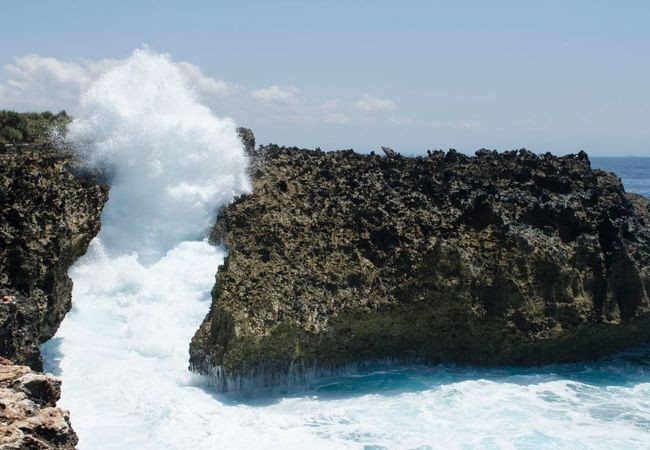 1. Water Blow, Nusa Dusa
Feeling excited to see waterblow phenomenon in Badung? Come to the Southern area of Bali island, precisely behind the Grand Hyatt Hotel, Nusa Dua. Well, you can see the enormity of the waves crashing into the rocks at the edge of the cliff. If you are looking for a photo object, this wave burst will definitely beautify your shots. Beside that, mind your steps and belongings causing by the splashing water.
2. Geger Beach
One beach to be explored on your third day is Geger Beach. Get dip in the water of this beach while enjoying the charming scenery typical of Nusa Dua Beach. Here, you can swim, sunbathe, and even go fishing. Uniquely, on this beach you can rent camels to ride or just to take pictures. If you are hungry or want to find snacks while enjoying the beach, many local stalls can easily be found around here. Spending 30 minutes may be too short here but there is a Grand Zero Museum that cannot be missed.
3. Ground Zero Museum
This is a commemorative monument to the October 2002 Bali Bombing which claimed 202 lives. You can see the names of the victims sculpted on the monument and feel free to put flowers in front of the monument to show your condolences. This museum is an ideal place as your last destination in this regency.