Enjoyable Trip for 2 Days in Karangasem
Karangasem is one of the districts in eastern Bali that offers many interesting places. Once you step your food in the district, your vacation will be unforgettable. Even though you only have a short holiday, you still can enjoy the beauty of the place. Breath in the fresh air and relax your muscles. Let's plan your 2 day-vacation in Karangasem!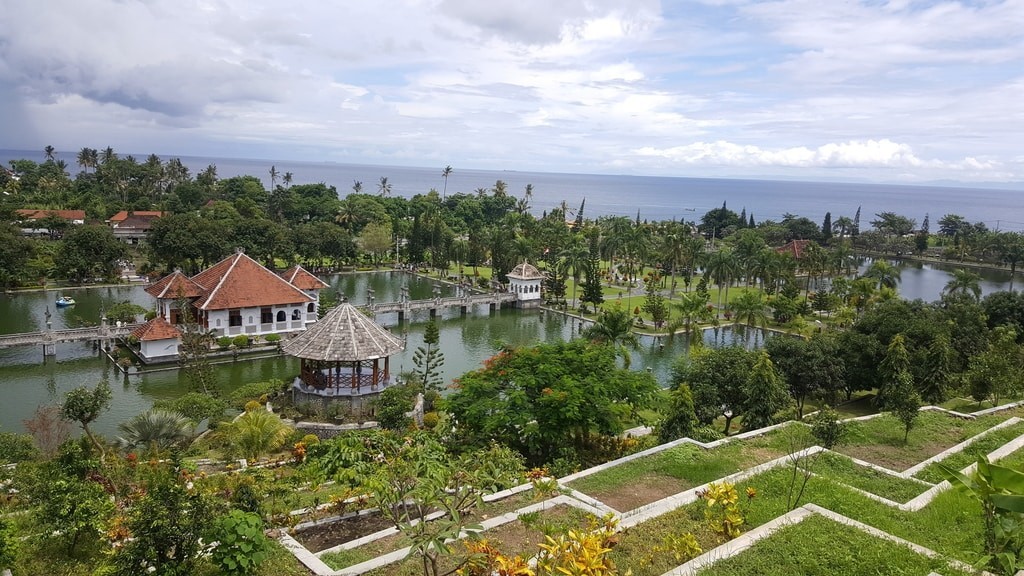 1. Taman Soekasada Water Palace
Taman Soekasada Water Palace or Taman Ujung Water Palace is a water park located in Jalan Lettu Alit, Tumbu Village, Karangasem, beside Tirta Gangga Water Park. You'll find various large pools and historic buildings with the majestic scenery of Mount Agung and the eastern coastline as a background. You can spend 1-2 hours walking around the park. Don't forget to explore the palace, where the photos of the former kings of Karangasem and their families are on display.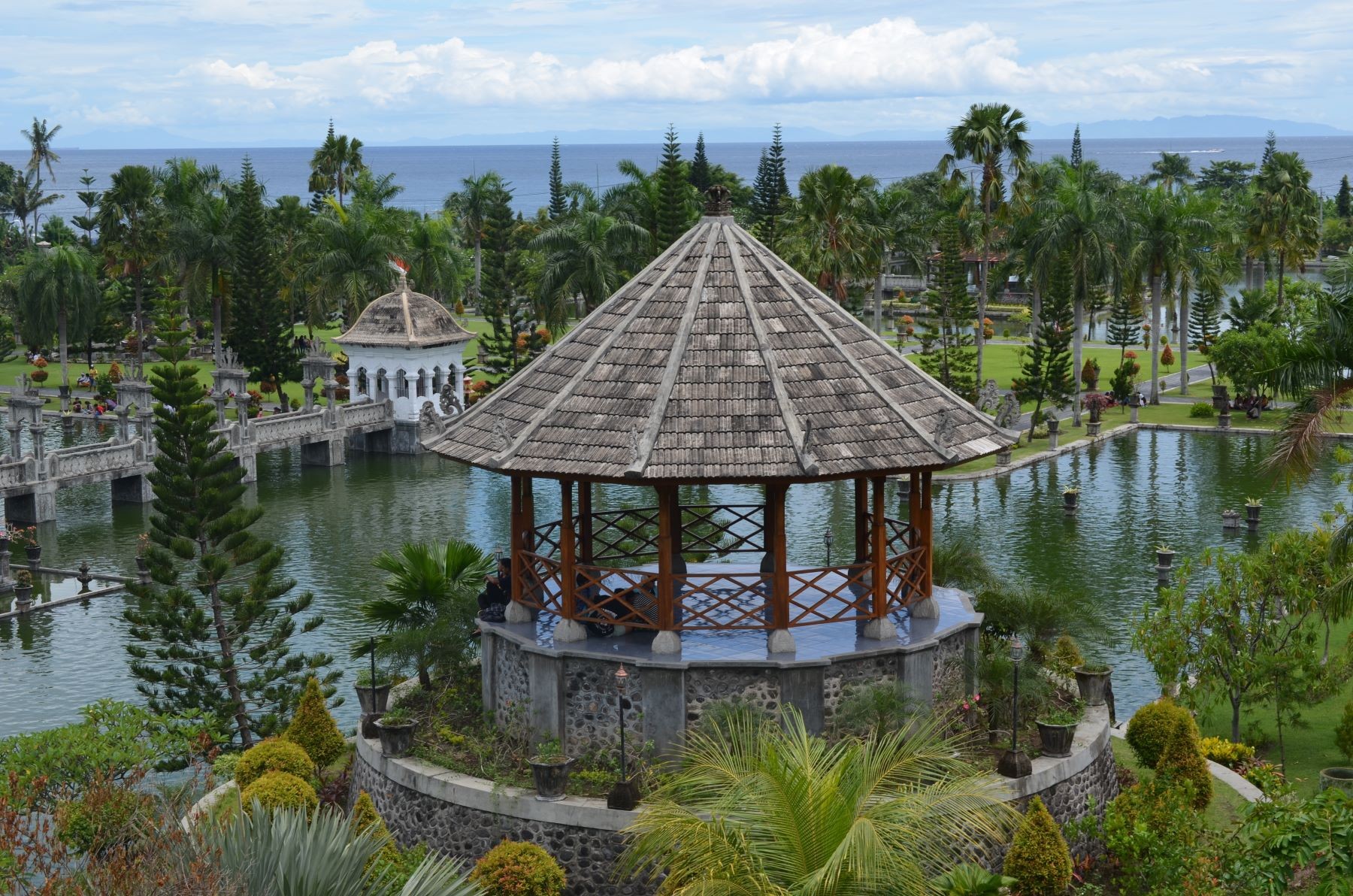 2. Tenganan Pengringsingan Village
Tenganan is a native village of Bali, also known as Bali Age. You will be amazed by the characteristics of this village. The majority of residents' houses are made of a mixture of soil, river stone, and red stone. Uniquely, the size of houses in this village is almost the same as each other. You can also get the handicrafts of its citizens, such as carvings, woven bamboo, and paintings from coconut leaves. Not only that, you can buy a beautiful woven cloth from there. The location of Tenganan Pengringsingan Village in Manggis District, about 70 km from Ngurah Rai Airport.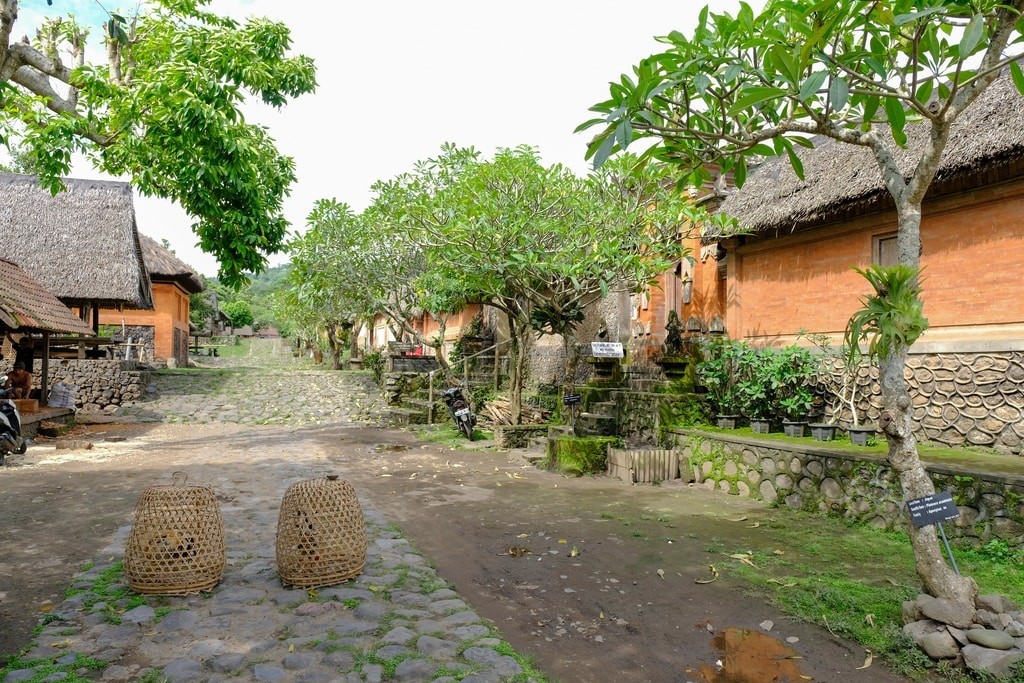 3. Candidasa Beach
Candidasa Beach offers amazing views towards the Lombok Strait and Nusa Penida Island. This black sandy beach is along the coast with beautiful views of the sea. This is the ideal place to relax your body and mind. This beach has a strategic location next to the main road between the town of Semarapura and Amlapura (Karangasem). You can enjoy the atmosphere while watching the beautiful sunset.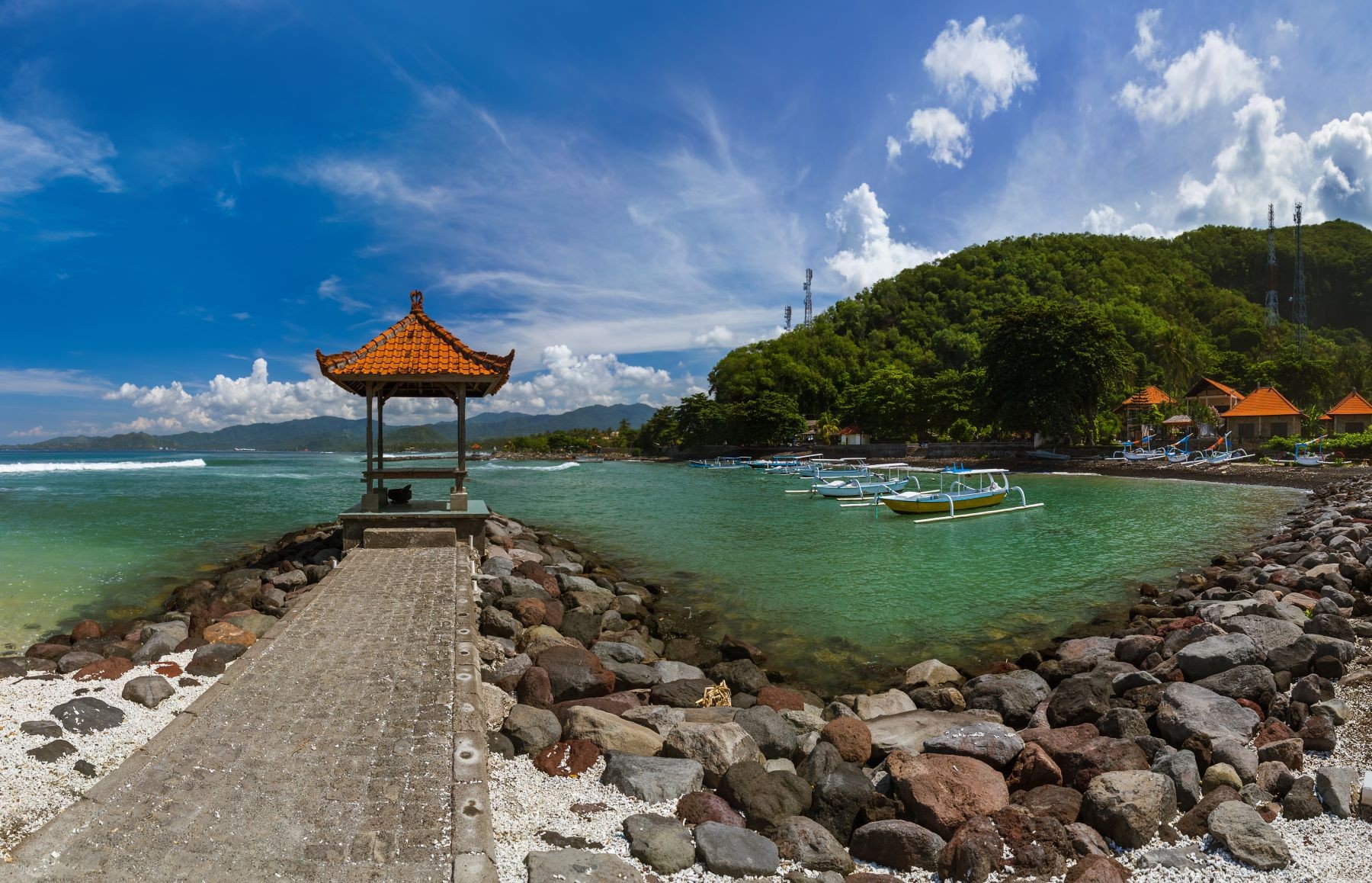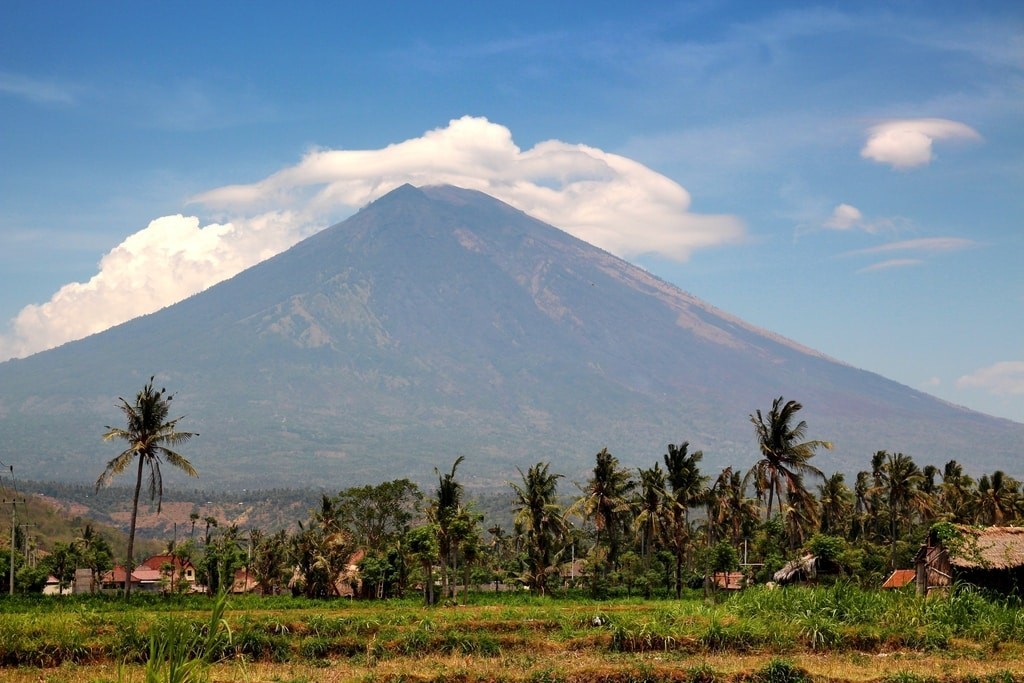 1. Mount Agung
Mount Agung is the highest mountain in Bali. Height of about 3044 masl with an initial height of 3142 meters. But the height decreased due to the devastating eruption. You can go trekking to enjoy the sunrise while witnessing the natural beauty of Bali from Mount Agung. Your journey, which takes around 4-5 hours, will be quite challenging, but your efforts will be paid off as you reach the top. The best season to climb is in April to October during the dry season. Don't forget to prepare your stamina before going!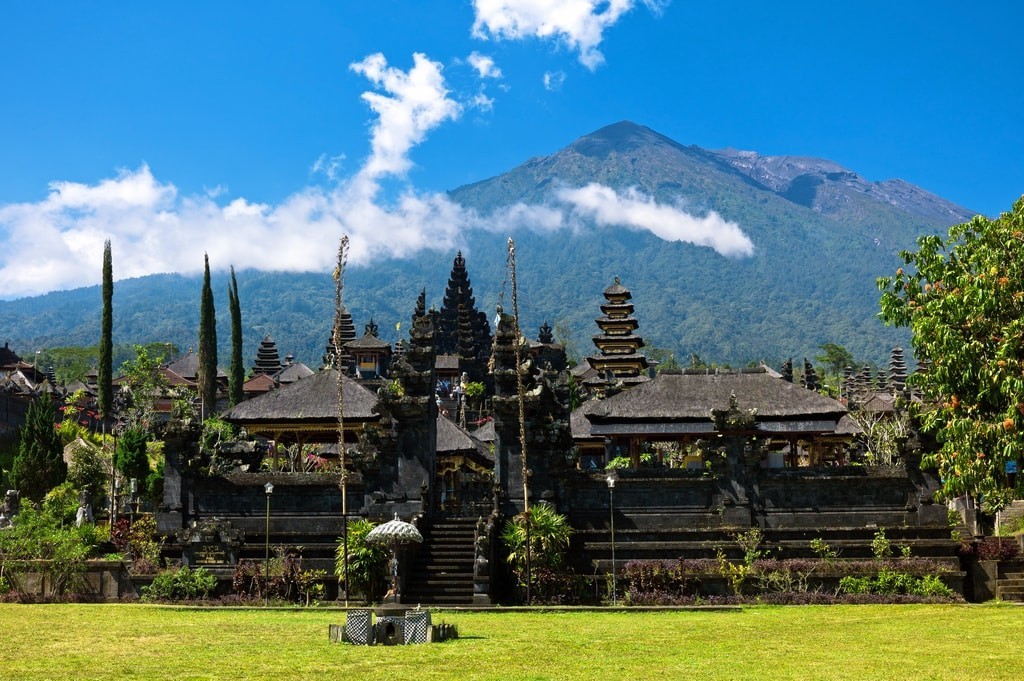 2. Besakih Temple
After climbing the highest mountain in Bali, it's time you stop by the biggest temple in Bali. In the temple, you will get extraordinary views with the background of Mount Agung. You'll also see holy water, sourced from the 'grand masterpiece' ceremony in the villages of Pura Besakih and Pekraman. You can come to the temple after climbing Mount Agung.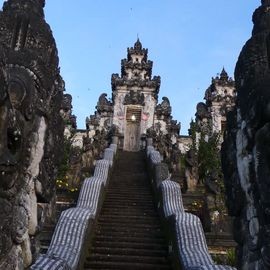 3. Sela Rice
Before going home, it's time to taste the traditional Balinese food: Nasi Sela! Karangasem's special food. The dish is made from rice served with small pieces of sweet potato or sweet cassava. You can find Nasi Sela almost everywhere. Some variations of Sela Rice that can be found today are Nasi Sela with small pieces of Betutu Chicken or Urap (steamed vegetable salad such as bean sprouts, spinach, and kangkung, mixed with seasoned grated coconut as a topping). Try this special meal from Karangasem. Psst, don't worry, the price is relatively affordable!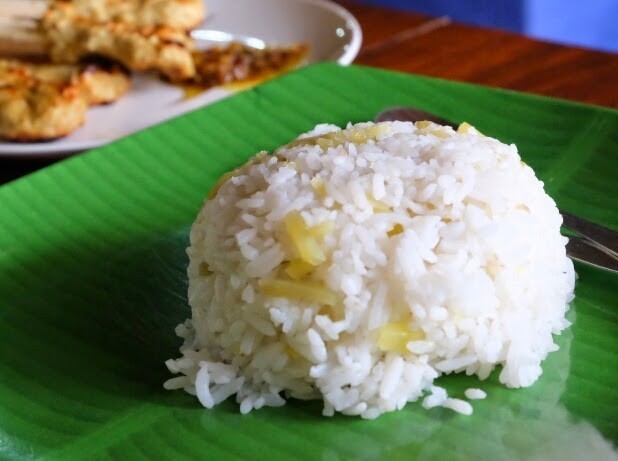 So what are you waiting for? Let's prepare your traveling gear and go find strategic accommodations. Don't forget to check the weather conditions before you leave. So you can bring clothes according to the place and season. Have a good vacation!