Excited 5-Day Trip in Gianyar Regency
There are so many tourist spots in Bali that can make you feel like being in a paradise. In Gianyar, for example, you can visit almost every corner of this district to get a memorable holiday. In this article, you'll find a five-day trip in Gianyar that could help you to make a plan for your vacation. You can play with butterflies, swim in waterfalls, taste the delicious Balinese food at Senggol Market, take pictures in the canyon, and many more. To answer your curiosity, let's read the following itinerary!.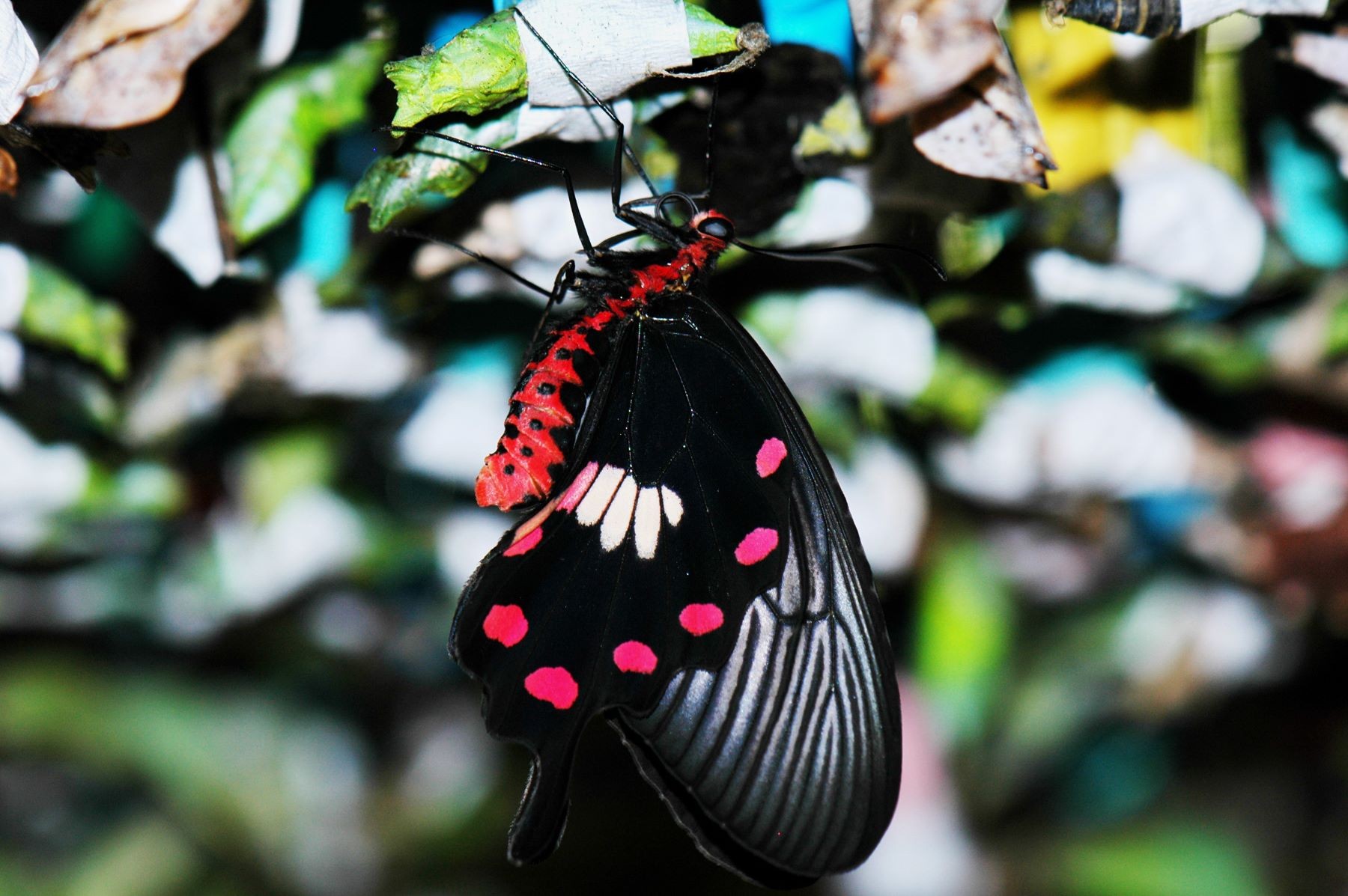 1. Kemenuh Butterfly Park
On your first day in Gianyar, you should visit the Kemenuh Butterfly Garden which is located on Jalan Raya Kemenuh. This could be the best place to start your holiday! In the morning, you'll see a group of beautiful butterflies enjoying the sweetness taste of honey from flowers. Around 500 butterflies are living in the garden. You can even meet the famous Elephant Butterflies and snapping pictures with them! Only by spending 30 minutes in the garden, you'll get so many unforgettable moments! After that, let's continue your journey to Kanto Lampo Waterfall. 

2. Kanto Lampo Waterfall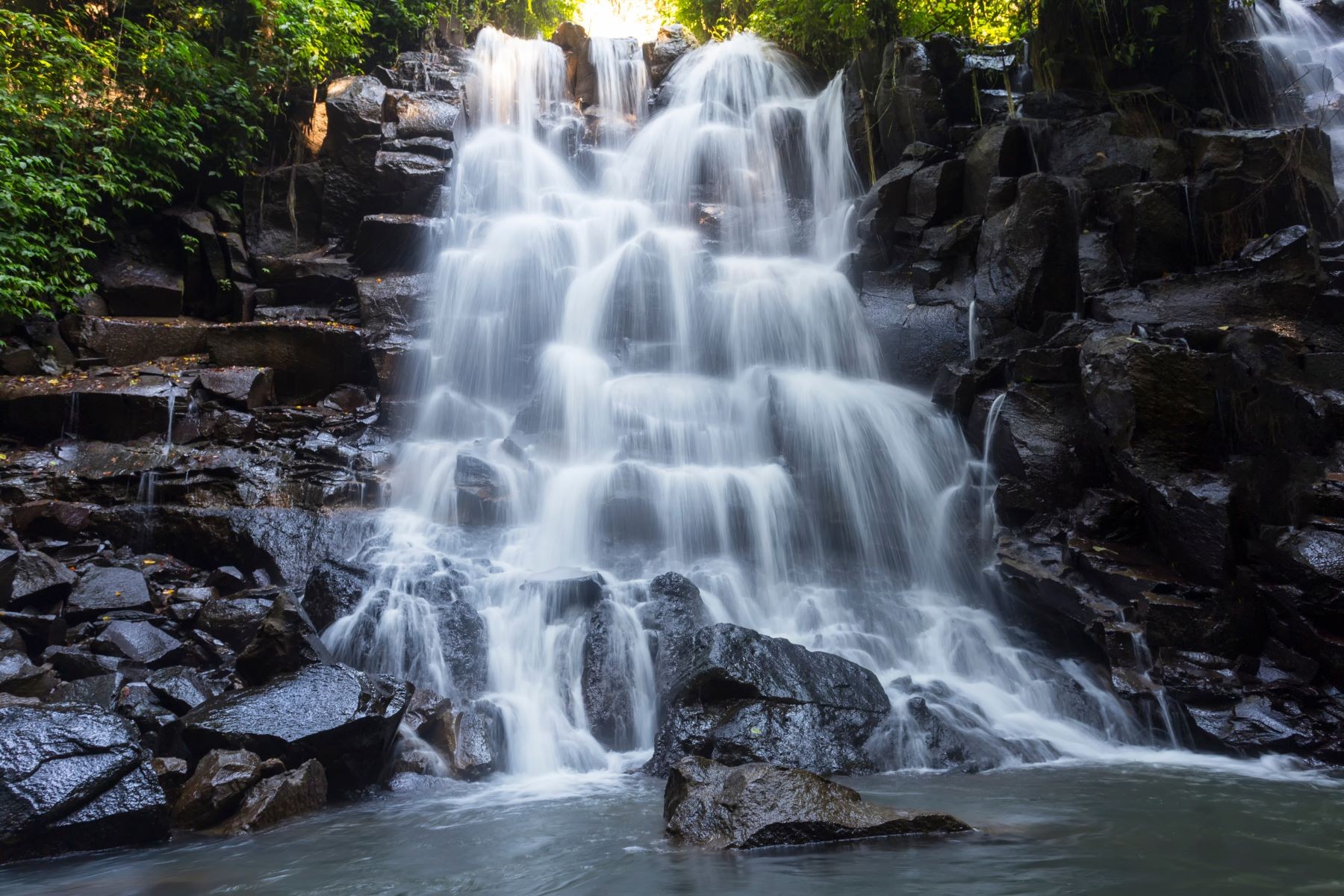 About 18 minutes from the Kemenuh Butterfly Garden, there's a waterfall called Kanto Lampo. You can see the unique shape of the waterfall, where the waters are flowing from the 'staircase' stone into a shallow pool below. You can even climb the stone to test your adrenaline. But, always be careful because it's so slippery! 

3. Gianyar Senggol Market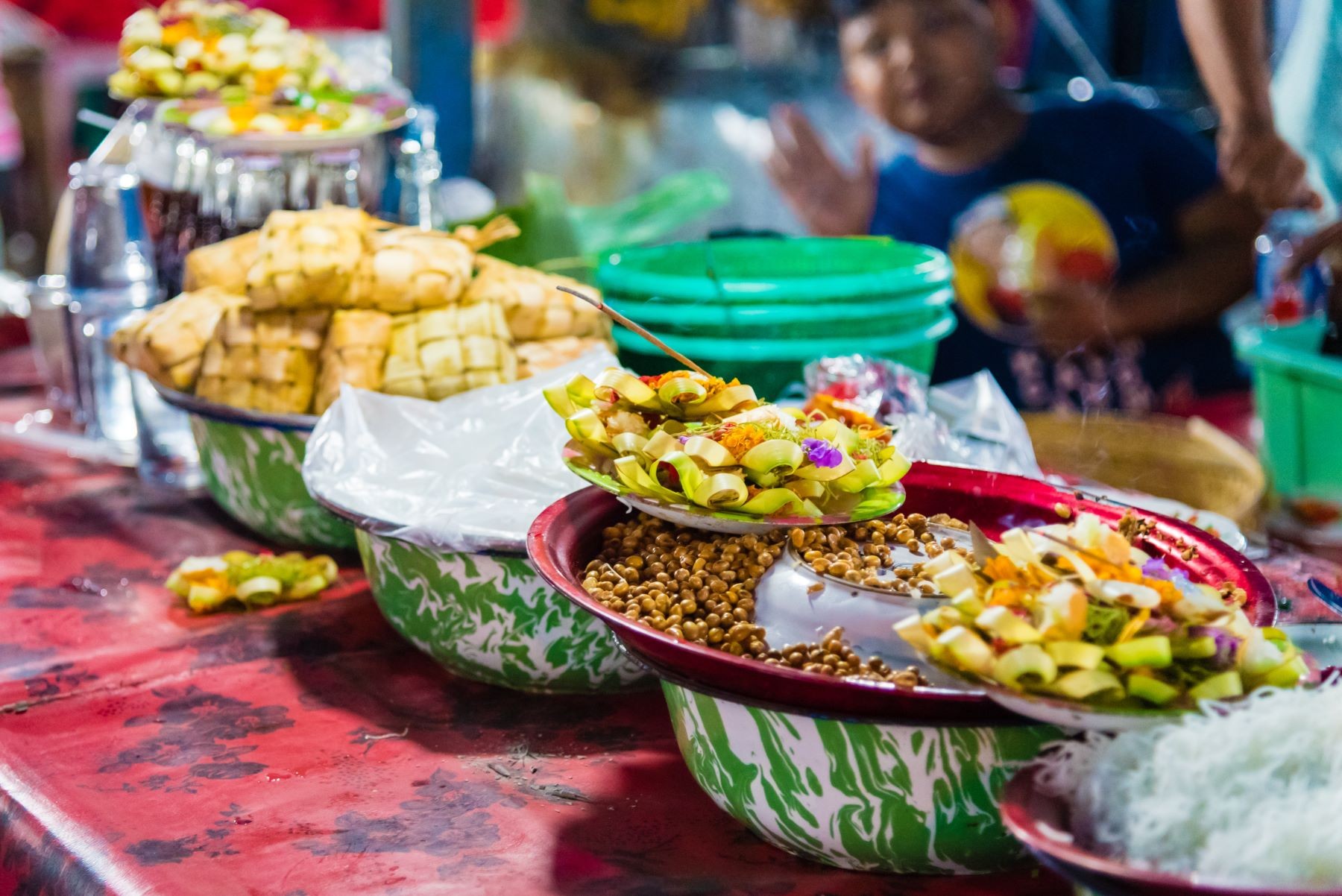 You must be hungry after swimming in the waterfall. Then, let's go to the Senggol Market! The market sells a variety of Balinese culinary, such as sate lilit, plecing kangkung, fried bananas, and so on. Located on Jalan Ngurah Rai, Gianyar, this is the best place to visit in the evening.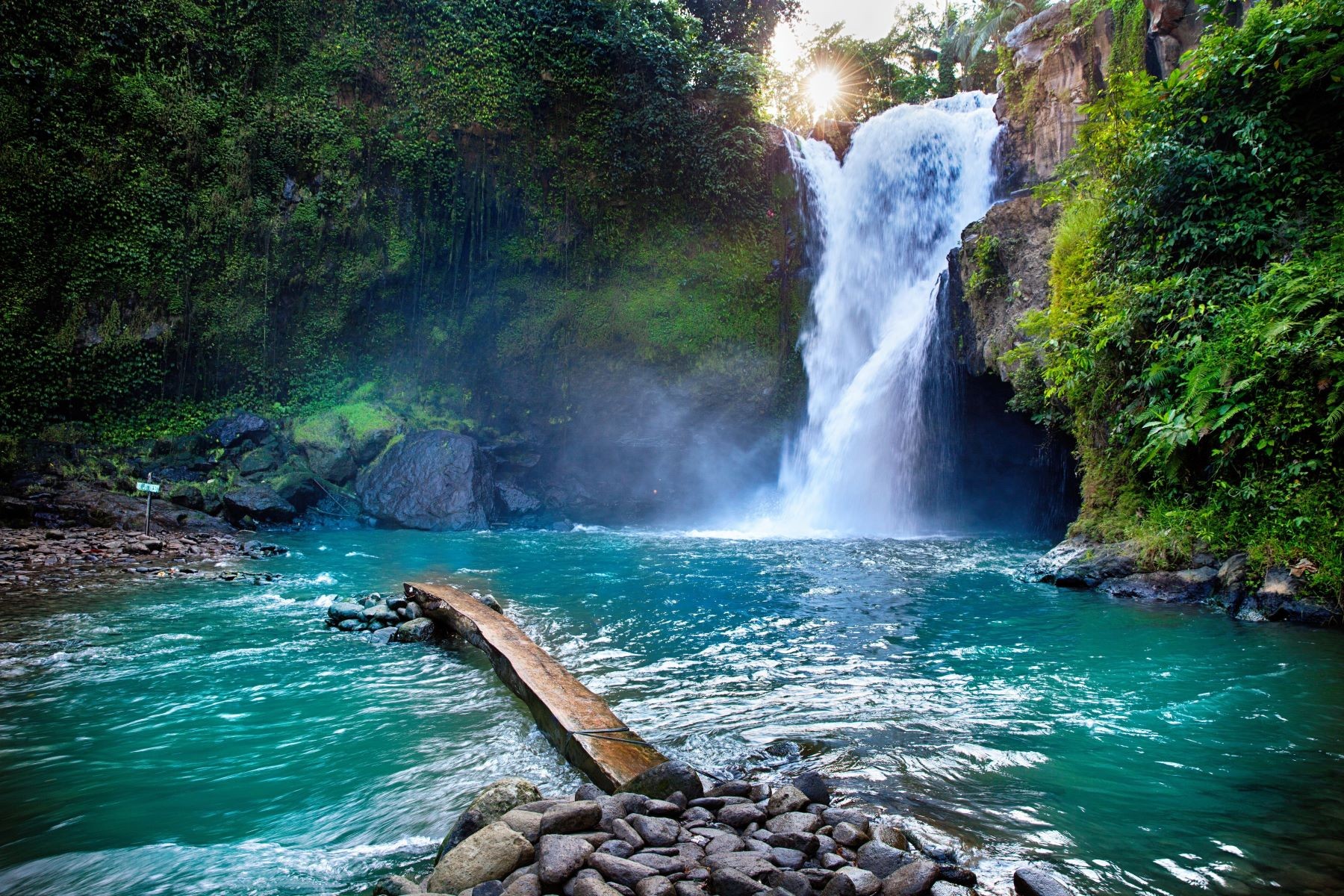 1. Tegenungan Waterfall
The flow of water in Tegenungan waterfall is heavier than the one in Kanto Lampo. But the beautiful scenery, you don't need to ask. In there, you can swim and play water, or just sit and relax while enjoying the calm surroundings. In addition, you can take as many as pictures you want with the background of the waterfall. If you want to go there, be sure to wear a comfortable pair of shoes, because you need to go through a lot of steps to get there. You can also enjoy a cup of gelato in several cafes above the water fall before going to Goa Gajah.

2. Goa Gajah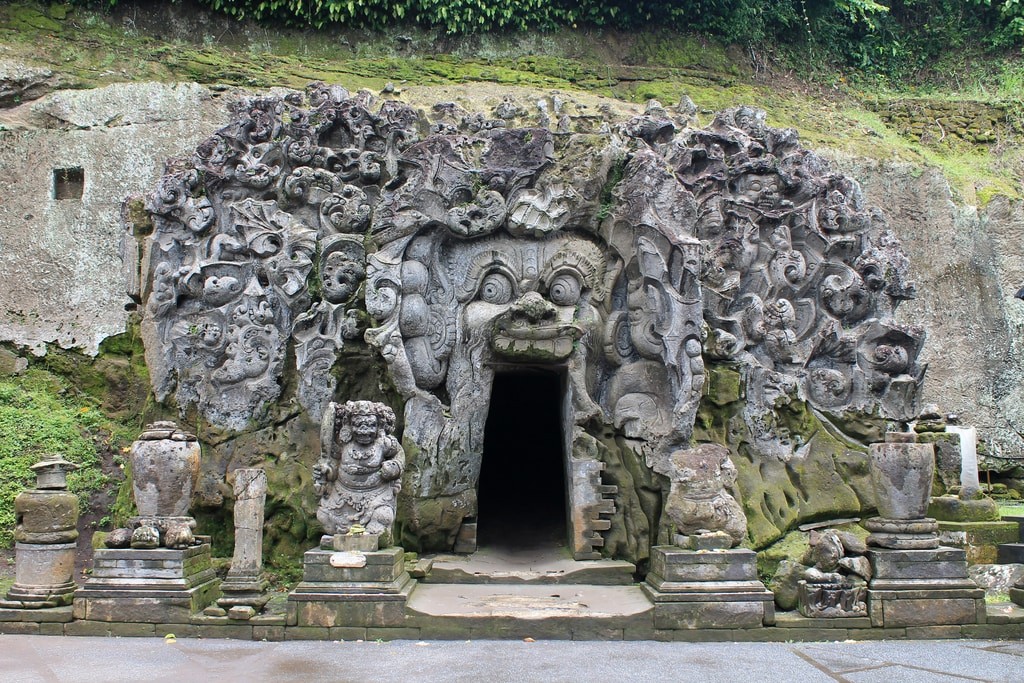 Goa Gajah was used as a hermitage. This place is surrounded by shady green trees, so the atmosphere is very cool and beautiful. You can enter the cave in the form of the letter T and see the statue of the gods that is believed to have existed since ancient times. Goa Gajah is located on Jalan Raya Goa Gajah No. 99, Kemenuh Village, Sukawati District. 

3. Kokokan, Heron Bird Colony Watch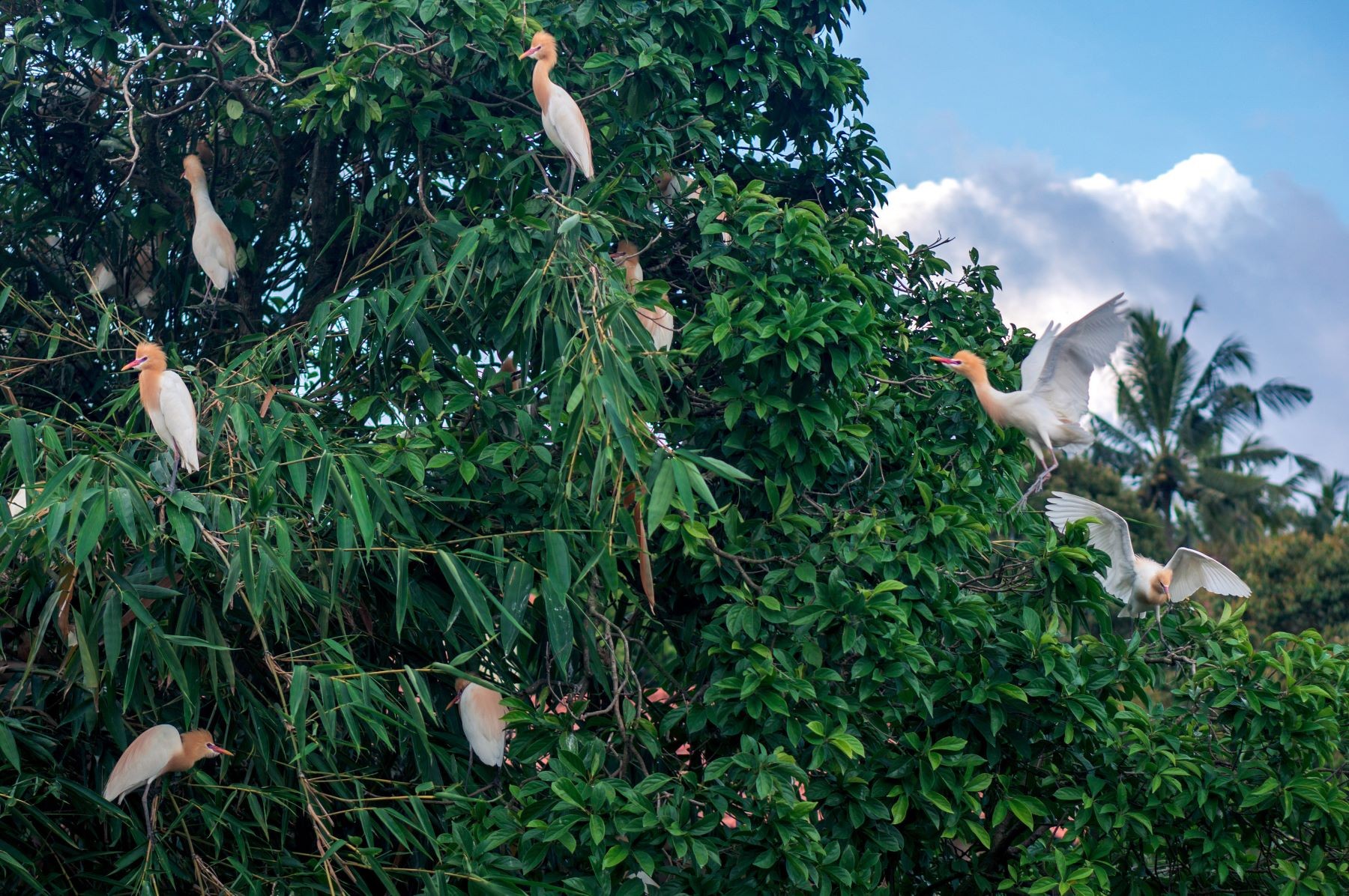 In the end of your second day, you can see a flock of Kuntul Kerbau or Kokokan, flying back to their nest in Petulu Vilalge, Ubud. The best time to see this endangered animal is in the afternoon, around 17:30 WITA to 18:30 WITA. Be an eyewitness to the beauty of natural phenomena that you may not find elsewhere.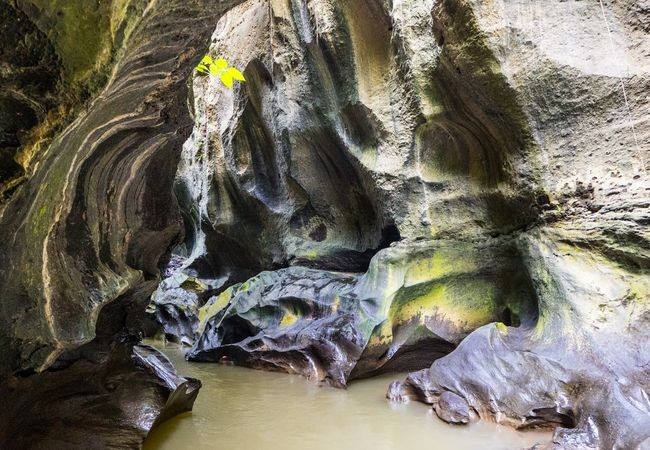 1. Beji Guwang Canyon
On the third day, visit Beji Guwang Canyon. Since it is located far in the middle of the forest, you need to walk along a rocky road, passing dozens of steps, and crossing a river. Make sure your body is in good condition before leaving. With these extreme paths, you should hire a guide. They will show you which spots are good for taking pictures or just enjoying the atmosphere of Beji Guwang. There's also a shower of water pouring from the canyon wall, and some of it is sacred. You can ask your guide which areas are sacred and which areas can be visited.

2. Guwang Art Market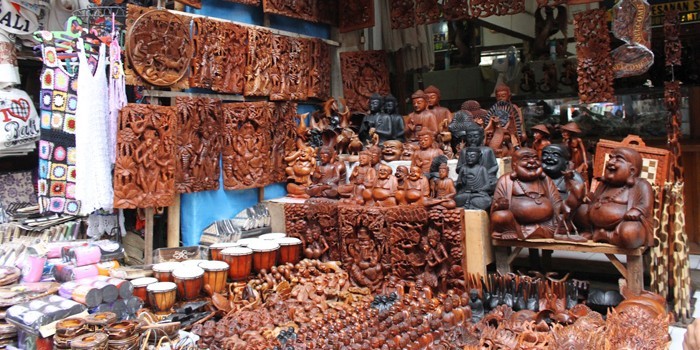 This place could be another option to buy Balinese souvenirs such as paintings, batik, wooden sculptures, antiques, and other traditional handicrafts. The prices of goods sold at Guwang Art Market are relatively cheap and negotiable. You can visit the Guwang Art Market from 10:00 to 17:00 Wita. This market is located on Jln. Raya Guwang No. 5.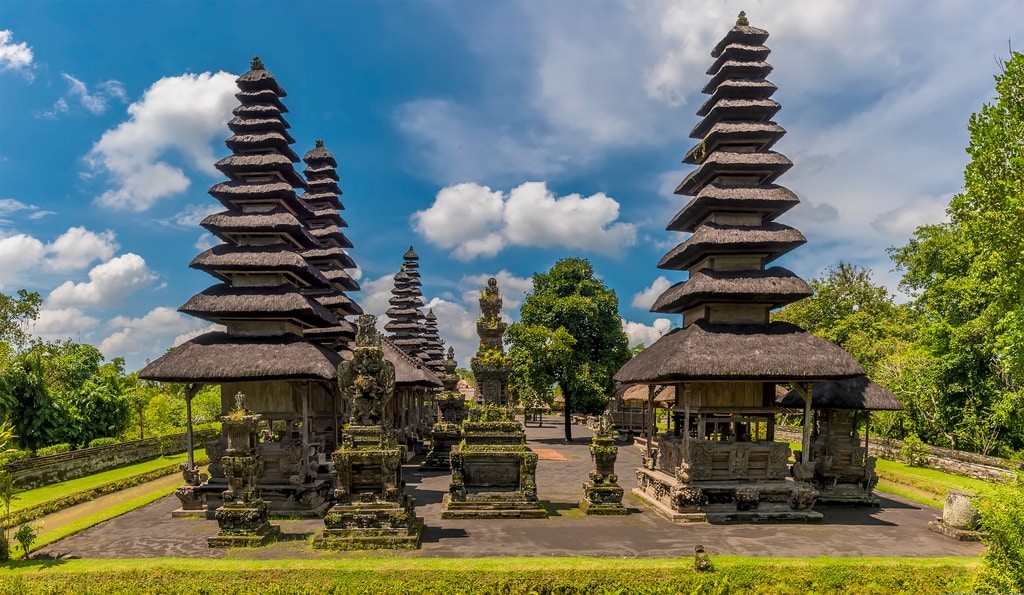 1. Taman Nusa
If you want to know the entire culture of the country, you don't need to go far around Indonesia. You can visit Taman Nusa and all information about Indonesia is in your grasp. There are 60 traditional house buildings representing tribes in Indonesia that you can see. It takes 1.5 hours to walk around Taman Nusa, then you can continue to Tirta Empul Temple. Because the journey taken is quite remote, don't forget to bring your own drink and snacks!

2. Tirtha Empul Temple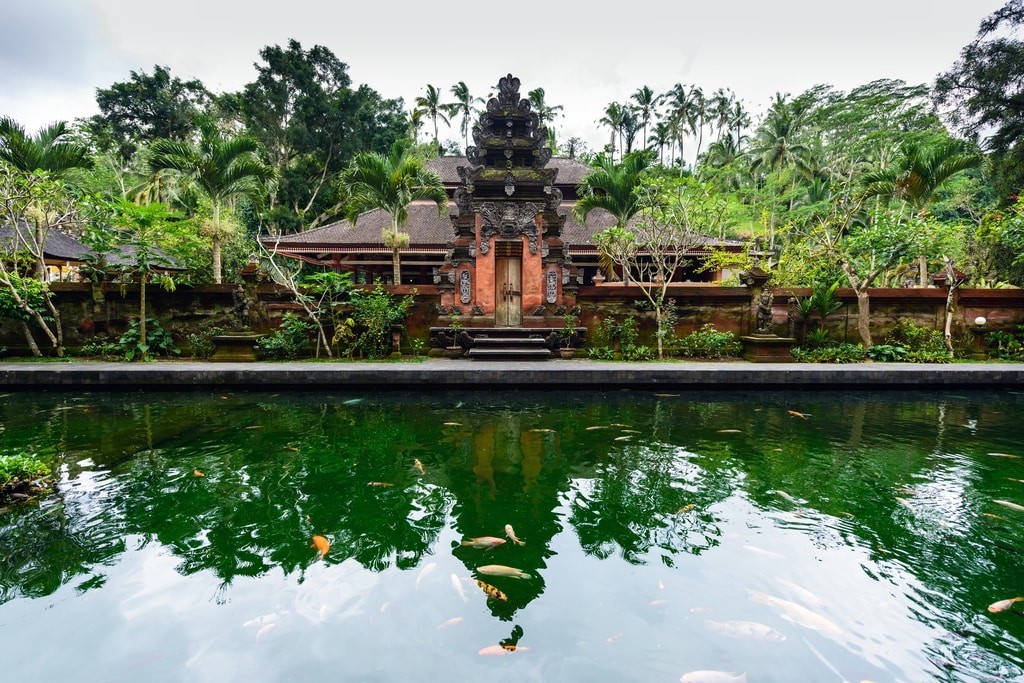 In Pura Tirtha Empul Tampak Siring, you can see some people preparing for a process of self-purification or melukat. The process of self-purification is done by bathing in a pool of holy water in the temple. You can walk around the temple area while taking pictures or you can even try to do melukat. If you want to do the process of self-purification, don't forget to bring a change of clothes.

3. Gunung Kawi Temple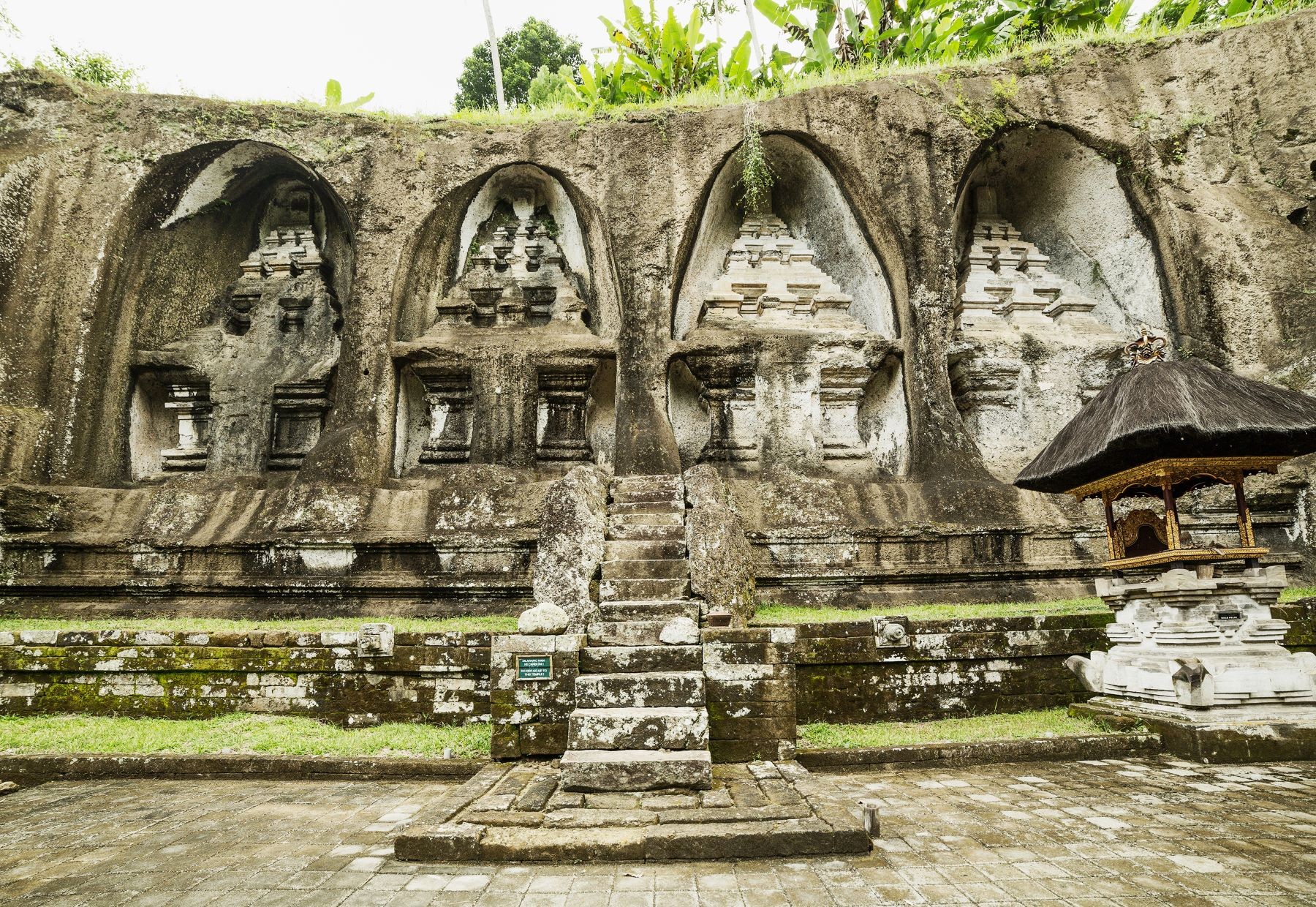 Gunung Kawi Temple is a carved temple located on Gunung Kawi. Besides walking around the temple, you can take a bath in a pond located in the temple area. The water flowi in the pond is believed to be a blessing from the Gods. Gunung Kawi Temple is open every day from 08:00 to 17:00 Wita. Gunung Kawi Temple is located in Banjar Penaka, Tampaksiring Village.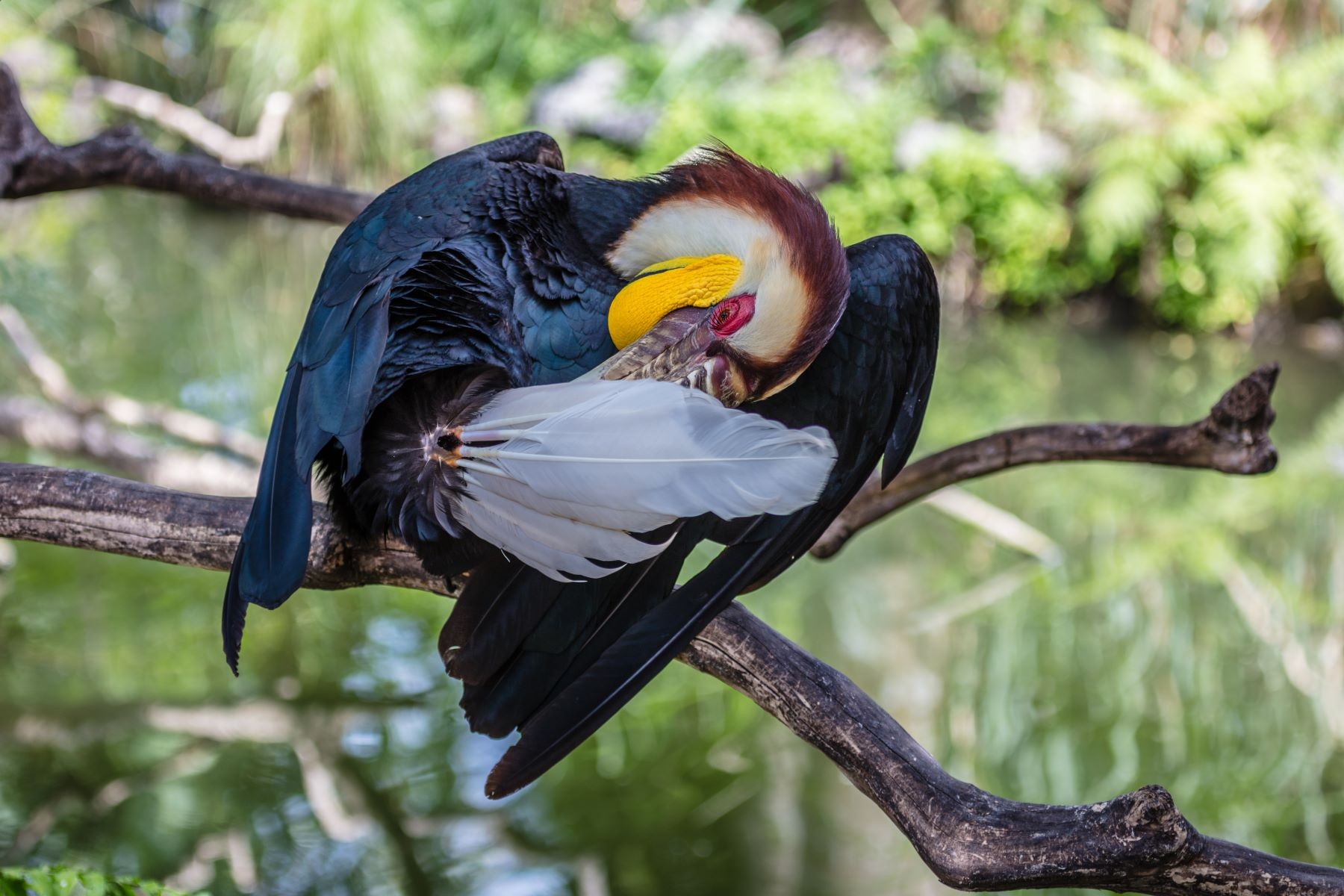 1. Bali Bird Park
Ready to be welcomed by the birds that are happily flying around you? Come to Bali Bird Park. You can see about 1,000 birds from 250 species. You can take pictures with several species of birds in the "Guyu-Guyu Corner" to add to your holiday photo collection in Gianyar. Located on Jalan Sema Cok Ngurah Gambir Singapadu, Batubulan Village, this bird park is open daily from 09:00 Wita to 17:30 Wita. Spend 1.5 hours there and you'll be ready to buy some souvenirs at Guwang Art Market.
2. Agung Rai Museum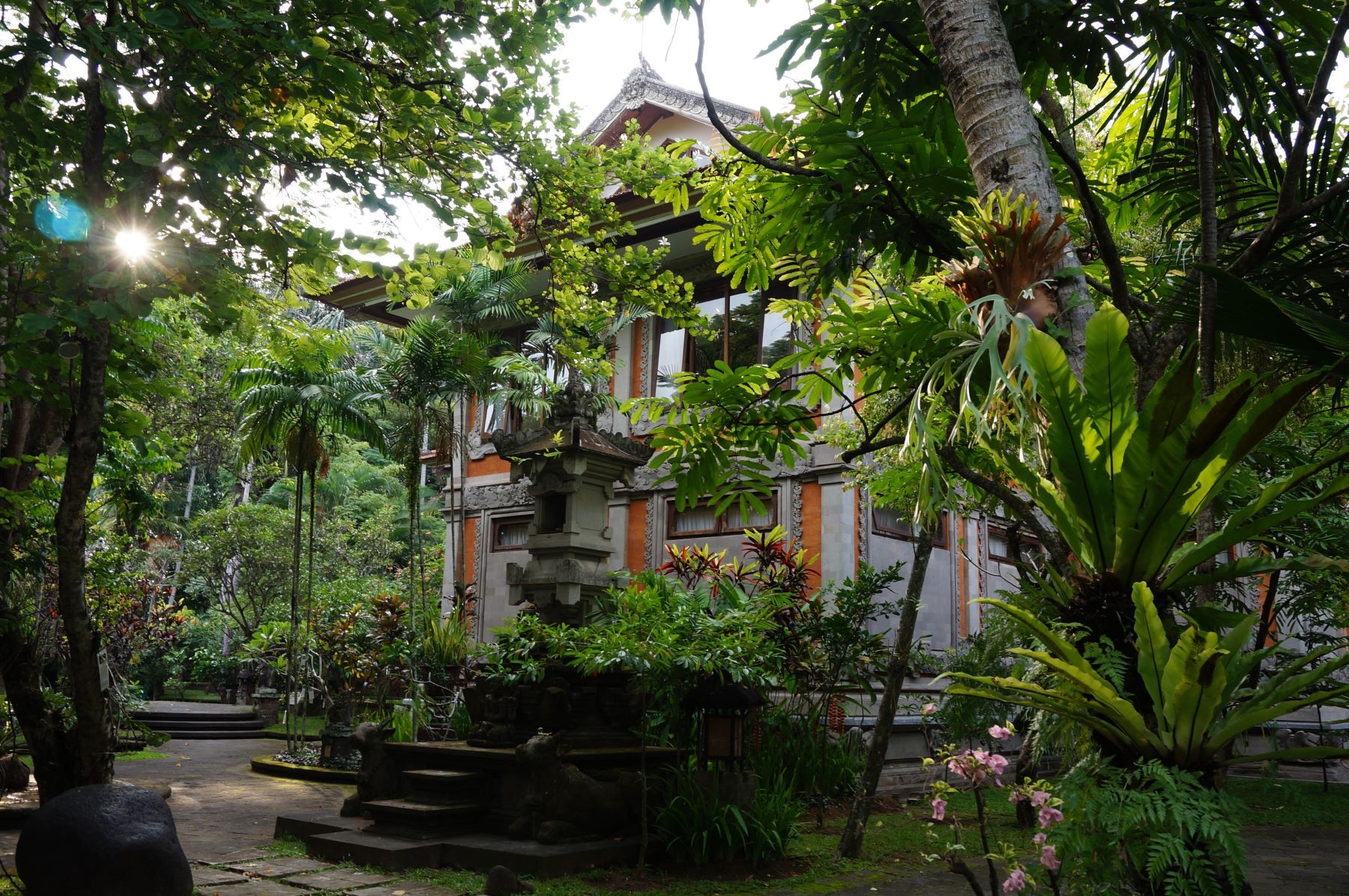 Close your vacation in Gianyar by visiting the Agung Rai Museum. You can take a leisurely walk while looking at the paintings in this museum. With the theme of an outdoor museum, you can see sculptures of art and Balinese carvings placed in a garden with nuances of Balinese culture. Of course, this becomes an interesting photo spot to visit.

Are you interested in the destinations on our itinerary? By following our plan trip, spending five days in Gianyar won't be boring. Gianyar also has a lot of cafes with a unique interior design concept that are very very instagramable. You can also visit some of it in the middle of your trip.