Experience 5 Days Trip in Jembrana
Enjoying five days in Jembrana will give you the opportunity to explore all tourist attractions in this Regency. For an adventurous like you, a five-day vacation in Jembarana will certainly provide its own satisfaction. Besides beach exploration, you can also have spiritual tours. However, don't forget yourself because you are too excited about vacation! You must take care of your physical condition and maximize your holiday equipment. Check your luggage before leaving. Make sure nothing is left behind!.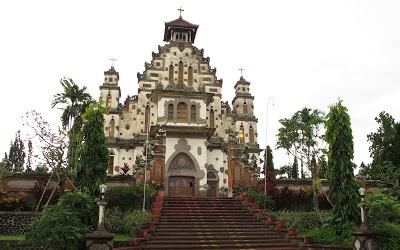 1. Catholic Church of Hati Kudus Palasari
You can start the first day in Jembrana by visiting the Catholic Church of Hati Kudus Palasari. The church architecture adopts a mixture of Balinese and Western European styles. It can be a good photo background for you. But still, remember to maintain modesty and do not disturb the worshipers. Also, don't forget to save your camera battery. Because after this, you will visit Green Cliff which has a beautiful spot to take pictures.
2. Green Cliff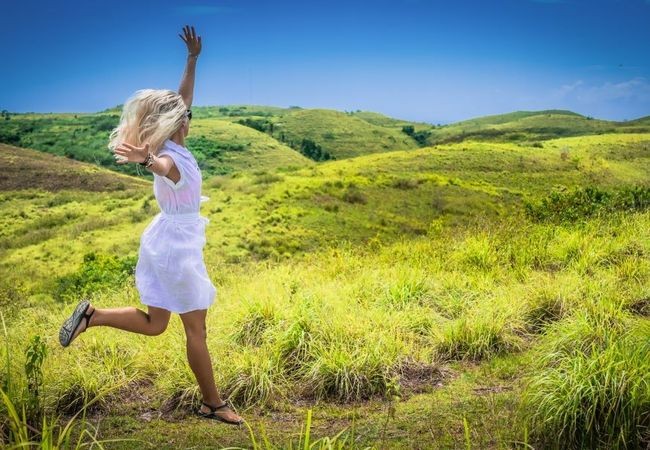 Driving one hour from the Catholic Church of Hati Kudus Palasari, there is Green Cliff. You will climb dozens of stairs to the top of the cliff. So you should use comfortable clothes and footwear. Arriving at the top, the view of the green valley and the hill line is ready to greet you. The estimated time to explore this place is around two hours. Bring enough drinking water, but don't carry too much stuff so your bag isn't too heavy. After that, you will explore the Ancient Human Museum.
3. Ancient Human Museum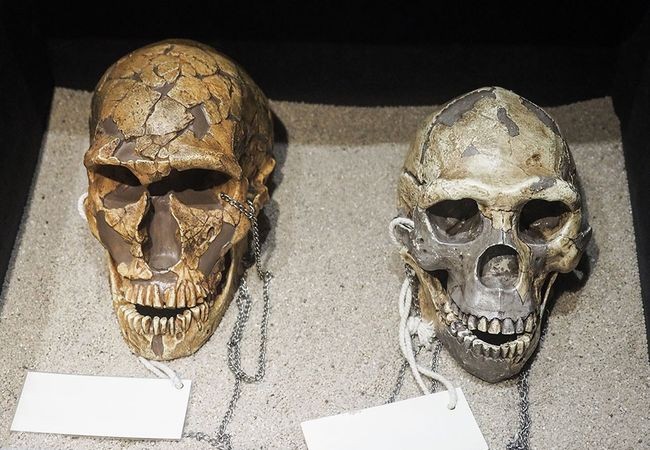 Take a leisurely walk while studying. Yes, that's what you will do when you visit the Ancient Human Museum. You can learn many ancient relics in the form of fossils, sarcophagi, pots, and other ancient objects. You can get a new experience by exploring for 30 minutes to an hour in this museum.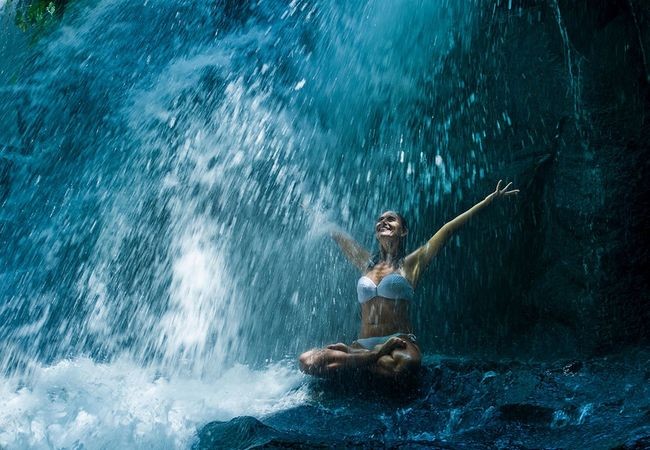 1. Dewasana Waterfall
On the second day, let's play water in Dewasana Waterfall which is also famous as Batu Belah Waterfall. But before, you have to go through a challenging path to get to this waterfall. So, use comfortable footwear and clothing, and make sure your body condition is fit. Waterfall can make your body refreshed. In addition, there are many beautiful backgrounds that you can use to take pictures. Don't forget to bring your own lunch, because there are no food stalls.
2. Rambut Siwi Temple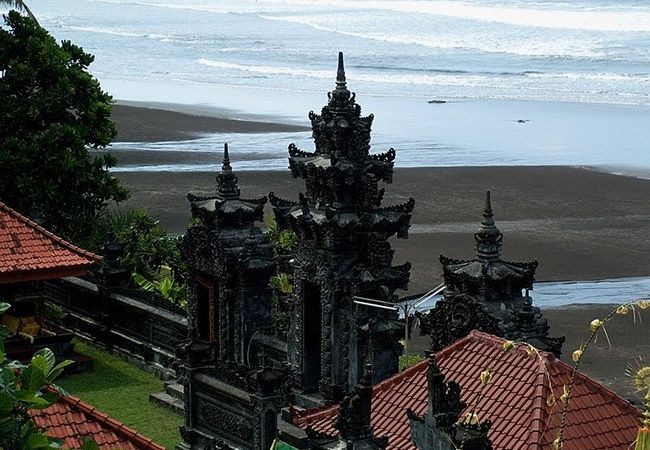 After playing water in Dewasana Waterfall, it's time for spiritual tourism in Rambut Siwi Temple. This temple is located on a cliff and is used as a place of meditation for Hindus. From the temple, you can see the view of the Indian Ocean clearly. You can spend around 30 minutes walking around the temple area while taking pictures, then continue your trip to see the sunset at Rambut Siwi Beach.
3. Rambut Siwi Beach
End your second day's holiday to see the sunset at Rambut Siwi Beach. While waiting for sunset, you can walk on the beach to look for shells, or sit back on the black sand beach. The surrounding atmosphere is calm, suitable for those of you who want to contemplate. Along with the yellowing sky, choose a spot that you like to enjoy the sunset, as an activity to close your day in Jembrana.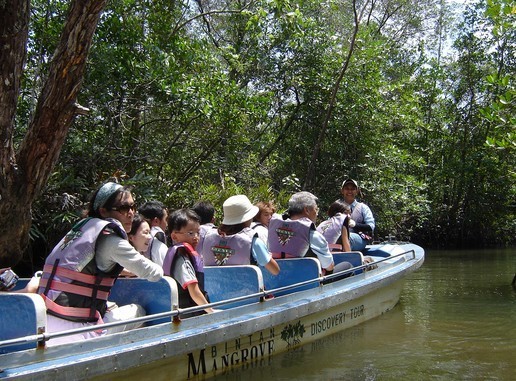 1. Tirta Lestari Water Park Gumbrih Water
Going to Tirta Lestari Water Park Air Gumbrih can be the perfect start for today. You can explore the 2 km river using a traditional boat. There, there are many rare animals such as kokoan birds and various other species. In addition, you can also try fishing for red snapper, julit, shrimp, and crab. Have fun in Tirta Lestari Water Park for the next three to four hours. If you're hungry, this place has good restaurants that you can visit.
2. Bunut Bolong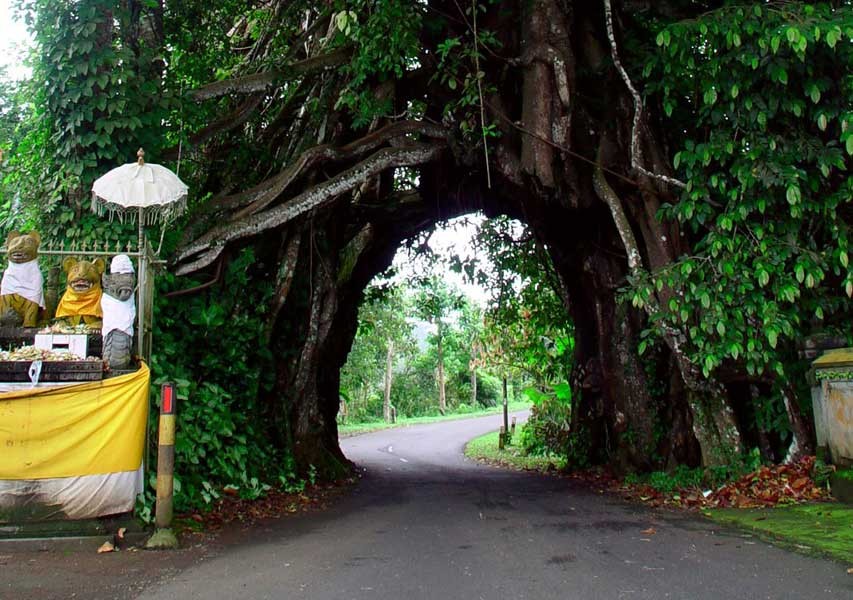 From Gumbrih Water, you can continue the trip to Bunut Bolong. This is a Jembrana landmark that you must visit. Bunut Bolong is only a hole that forms like a tunnel and is made of tree roots. You can take pictures while passing through these landmarks. Just by spending 15 minutes there, your photo gallery will be filled with good new photos.
3. Kusuma Temple Beach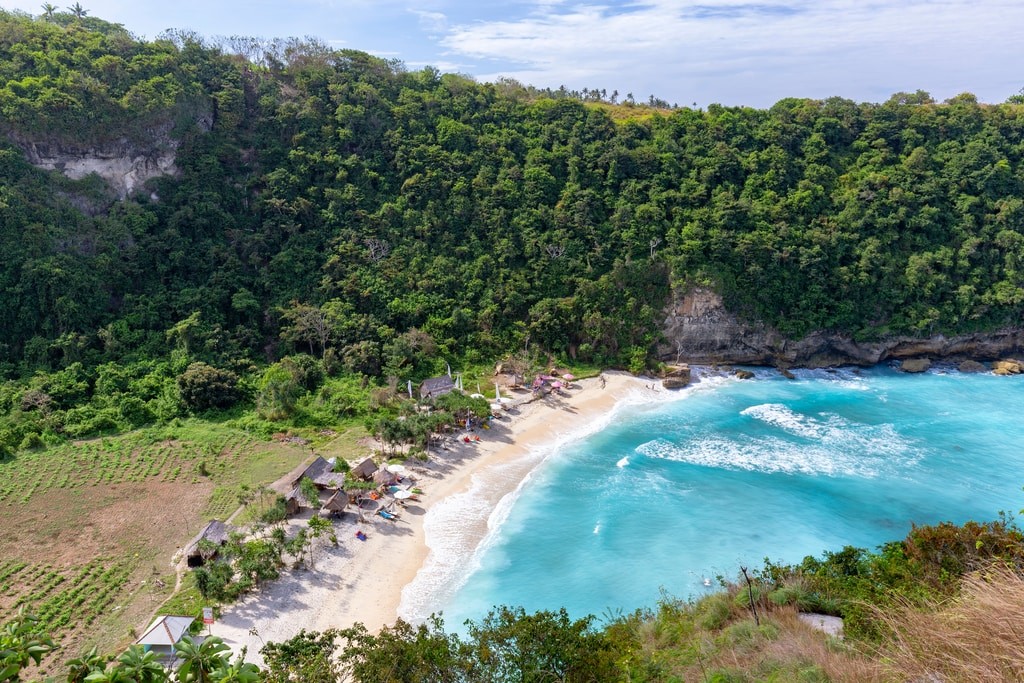 It's time to play water on the beach of Kusuma Temple. Before going to the beach, let's have lunch at a nearby food stall that sells seafood. After that, if the sun isn't too hot, you can start swimming or snorkeling. Spending a few hours on this beach until sunset becomes the right choice before you go back to the inn and prepare for your next destination tomorrow.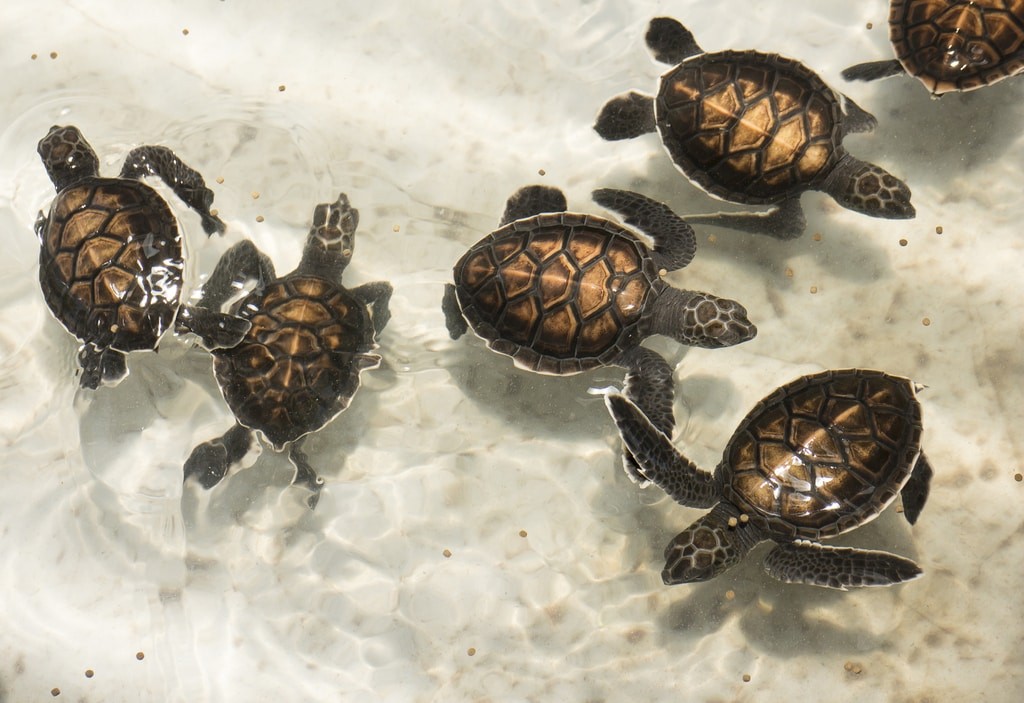 1. Perancak Turtle Conservation
On the fourth day, you can visit Perancak Turtle Conservation. You can see the life of cute turtles there. If you're lucky, you can take part in the turtle release activity to the beach. This activity can be an exciting experience. The estimated time for turtle release can take two hours or more. After seeing sea turtles swim into the sea, you can walk about seven minutes to the east. Because there is an interesting Pura Perancak there.
2. Pura Gede Perancak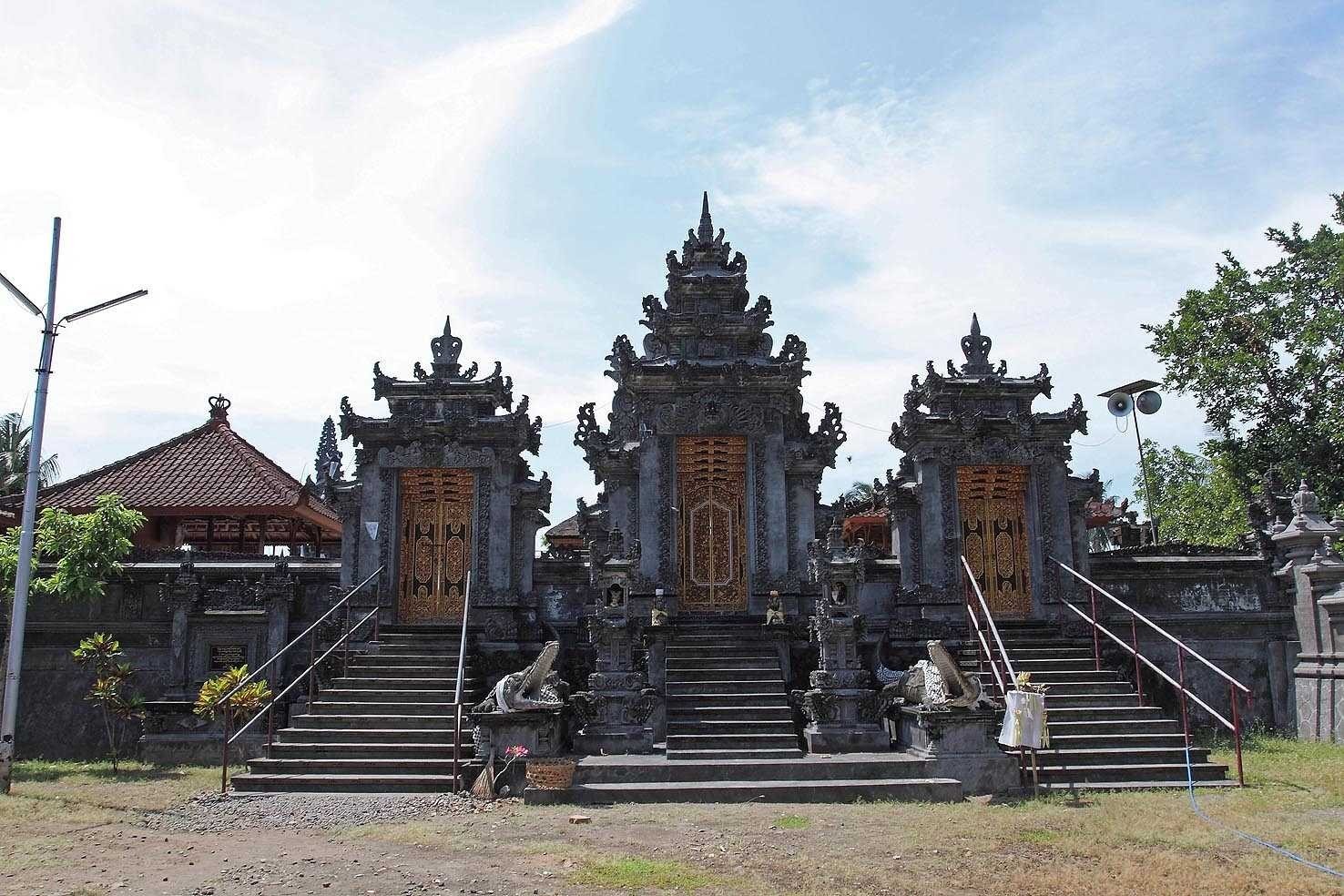 This Perancak Temple has an important story for Hindu-Bali people. The reason is, this is the first place of Dang Hyang Niartha, Saivis religious figure, set foot. This place is very calm, so Hindus often come to the Perancak Temple for meditation. Like other worship services in Bali, don't forget to wear polite clothes while visiting.
3. Typical Jembrana Food, Ayam Betutu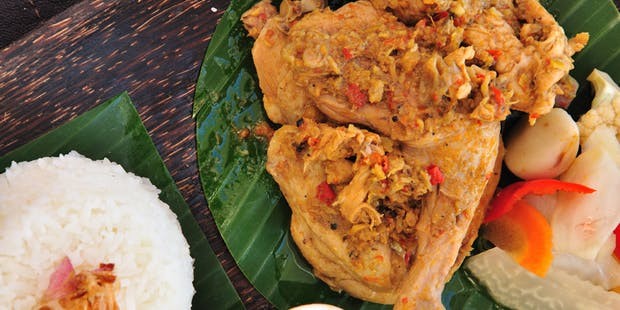 Walking on the beach is fun, but don't forget to have lunch. Try Jembrana's special food, Ayam Betutu for lunch. Chicken with roasted spices is guaranteed to arouse your appetite. You can easily meet the Betutu chicken stalls in some areas of Jembrana.
4. Yeh Leh Beach Pengeragoan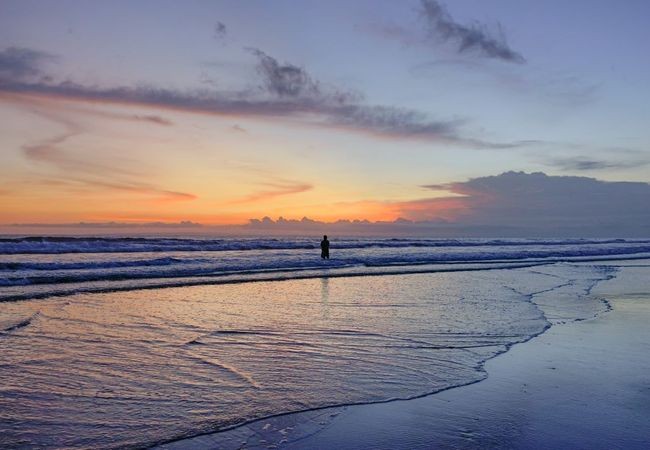 The last destination on your fourth day in Jembrana is to relax while waiting for the sunset on Yeh Leh Beach. This beach has a cool place to see sunset. If you want to enjoy the sunset while sitting on the black beach sand, walk east to the beach. But, if you want to sit on a rock, you can go to the western part of the beach. There are many stalls nearby. So while waiting for sunset, you can eat snacks.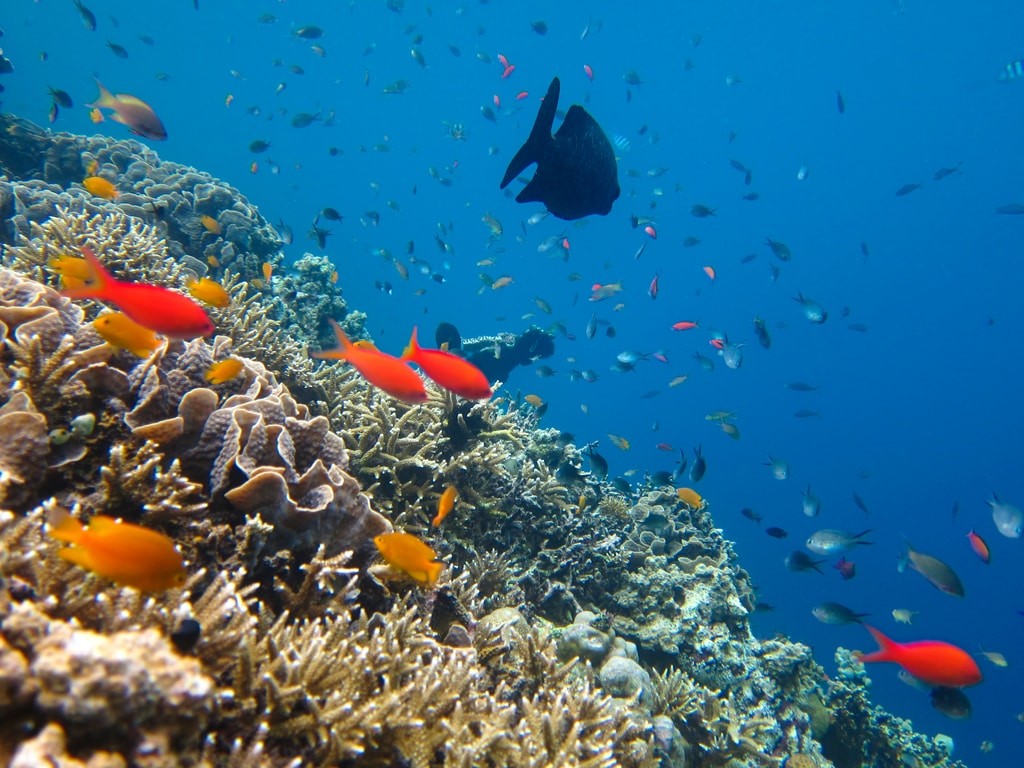 1. Pantai Karang Sewu
It's time to enjoy sunrise in Jembrana from Karang Sewu Beach. This beach is the best place to enjoy sunrise on a wooden bridge that is facing the sea. You can come around 05:00 WITA to find a comfortable position, because the sun in Bali rises at around 5:50 a.m. After enjoying the sunrise, you can have breakfast at the food stalls around the beach.
2. West Bali National Park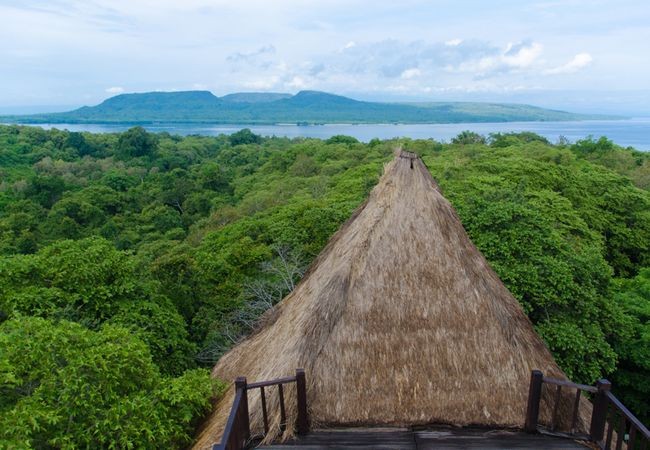 You can use the last moment in Jembrana by visiting West Bali National Park. There are many holiday activities you can do here. If you want to dive and snorkel, you can go to Menjangan Island, Gadung Island, Bird Island and Kalong Island. These islands have amazing marine life. Walking along the forest is also exciting. You can find some rare animals such as Bali starlings, white starlings, wili-wili, black head ibis, deer, porcupine, mouse deer, and many more. Even though you have to spend a lot of money, but your vacation will be memorable.
Having a meal in Jembrana looks fun, isn't it? If you plan to explore Jembrana by renting a vehicle, you should contact the rental site before your vacation starts. Also, make sure the rental provides shuttle facilities from Ngurah Rai Airport to Jembrana. Because the location of Jembrana is quite far, so some rental places do not provide this facility.