An Exciting One-Day Trip in Badung
Most tourists visiting Bali choose to stop in Badung Regency. This is because many famous tourist attractions in Bali are located in this district which is the center of government, administrative activities, and trade in Bali.
In one day of your vacation in Badung, you will visit several tourist attractions that have been famous since long ago in Bali. Namely, Garuda Wisnu Kencana Cultural Park, Uluwatu Temple, and Jimbaran Beach. Even if it's only a day, but it's gonna be fun. Have a nice short escape!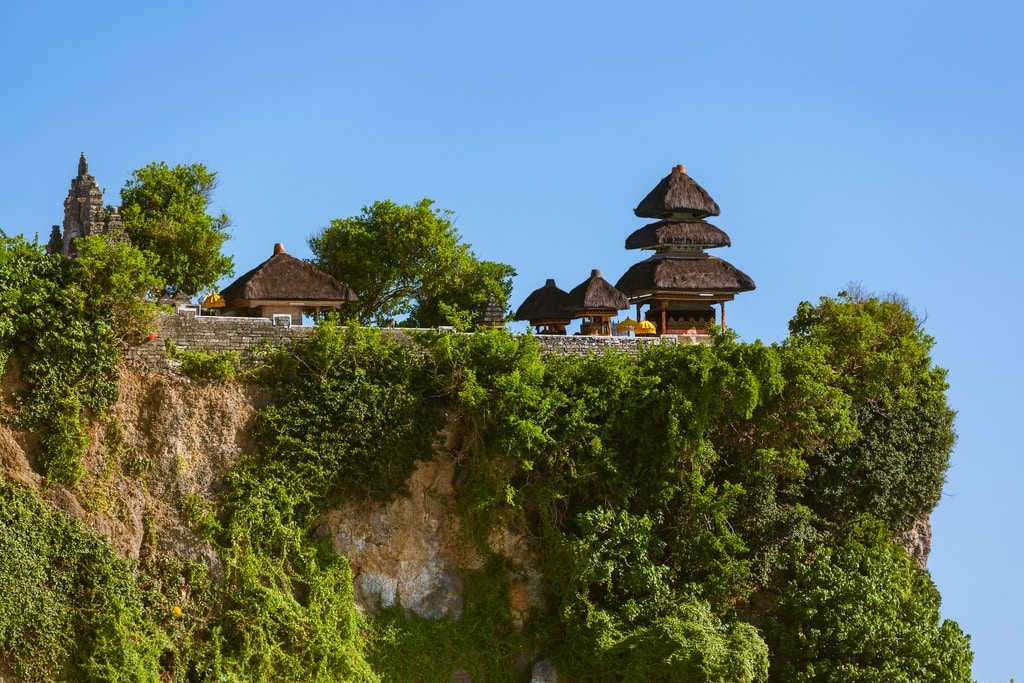 1. Garuda Wisnu Kencana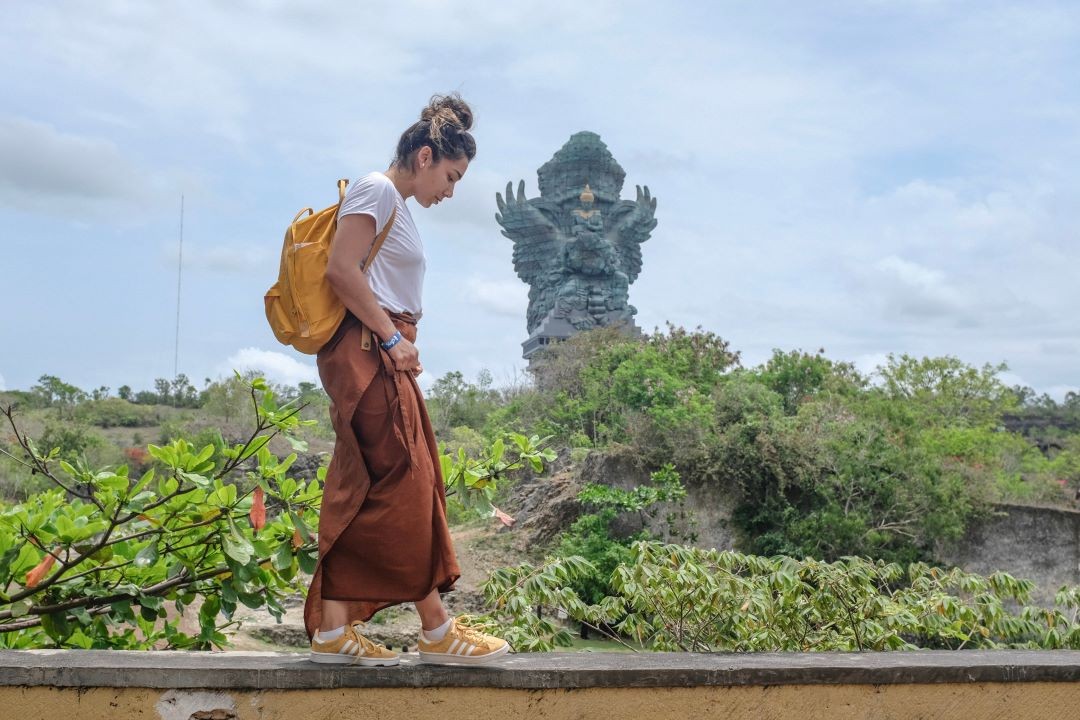 Your first day in Badung can be started by visiting Garuda Wisnu Kencana or GWK. You can take a walk in a 240-hectare park while taking pictures in front of the statue of Lord Vishnu driving a 120 m high Garuda. In addition to the prominent statue of Dewa Vishnu as an icon, there are several other venues to photograph such as at Kura-Kura Plaza and Lotus Pond. Tired of walking around, it's time to have lunch at a restaurant in this area. You can continue the journey around GWK after lunch. Don't forget to drink plenty of water to stay hydrated! Well, by late afternoon, let's continue your trip to Uluwatu Temple to watch the Kecak Dance.
2. Uluwatu Temple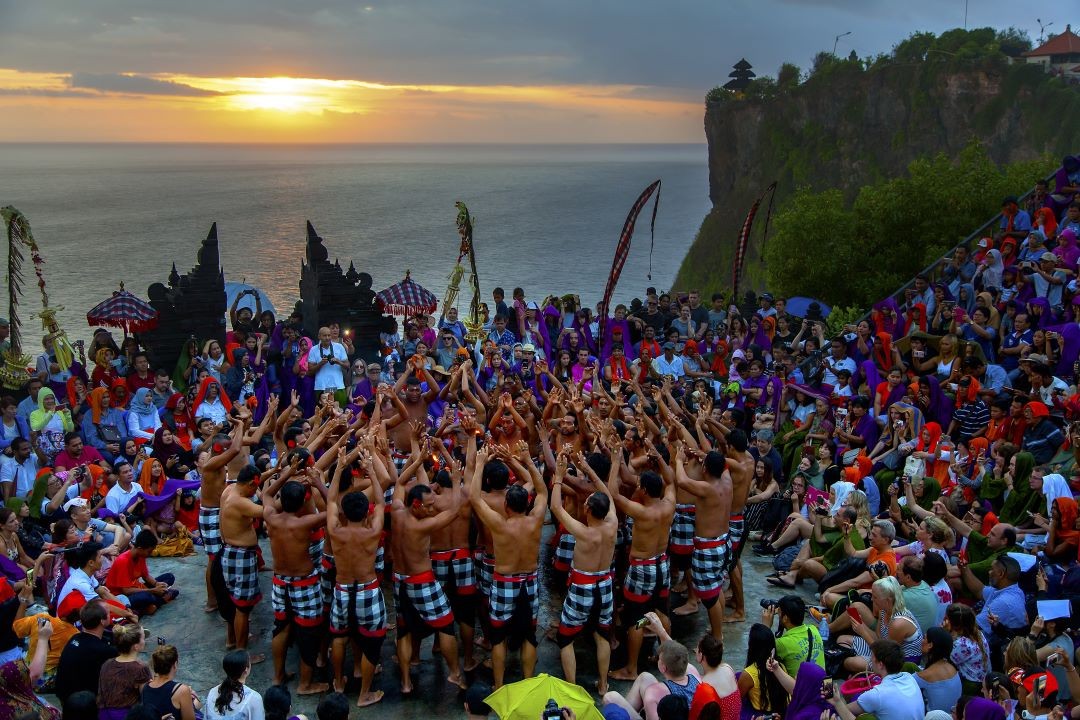 Uluwatu Temple is located on a rock with a height of 97 meters above sea level. This temple is famous for staging the Kecak dance, which is played by 50-100 people on the open stage. You can watch this dance every afternoon, at 6:10 p.m. If you want to watch, you should come an hour before the show starts so you don't run out of tickets. While waiting for the show to begin, you can enjoy the waves of the Indian Ocean that hit the cliffs and wating for the sunset to arrive. After the show is over, you can enjoy dinner with a beachside atmosphere on Jimbaran Beach.
3. Jimbaran Beach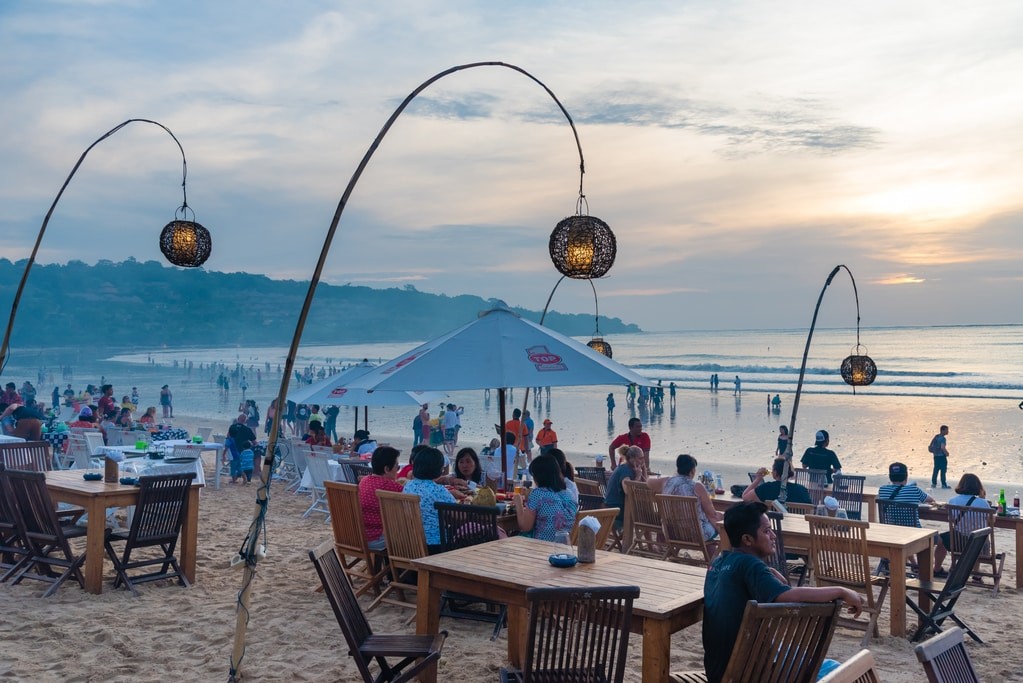 Jimbaran Beach is famous for its delicious seafood dishes. You can fill your stomach with lobster, crabs, fish, and various other seafood. Usually, the seller also provides plecing kangkung and coconut ice as a menu of seafood companions. The price of food here is a bit expensive. However, the expensive price is comparable to the delicious taste of the food and the scenery offered at Jimbaran Beach. Eating dinner on the beach with a seafood menu can be the perfect end of your vacation in Badung Regency.
Since you spend a lot of your day in Badung with outdoor activities, don't forget to use kind of sunscreen such as SPF, hat or eyeglasses. In addition, wear flexible clothing to make it easier for you to move. And don't forget to drink water to stay hydrated.