One Fun Week in Klungkung
Klungkung is the smallest district in Bali. Even so, Klungkung has many tourist attractions that you can visit to spend your vacation. Because Klungkung is the best place to spend with friends, couples, family, or just yourself. If you are tired of visiting beaches and other water attractions, try some of the exciting places in Klungkung.
This regency does not only have three beautiful homelands. Klungkung even has a historical place that you can explore. Well, take an extraordinary week trip in Klungkung by visiting the following recommendations: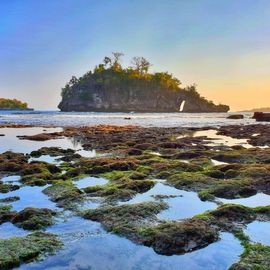 1. Dream Beach Lembongan
Let's start your vacation in Klungkung by crossing to Nusa Lembongan. There are many beaches there that will amaze you with their beauty. Dream Beach is one of them. Dream Beach is a small beach on Nusa Lembongan that has clear water and beautiful white sand. You can reach this beach in about 15 minutes from Yellow Bridge Harbor. This is a very beautiful beach to relax. But since the waves can be very big, it will be difficult to swim on this beach. But you can relax at the edge of the beach restaurant.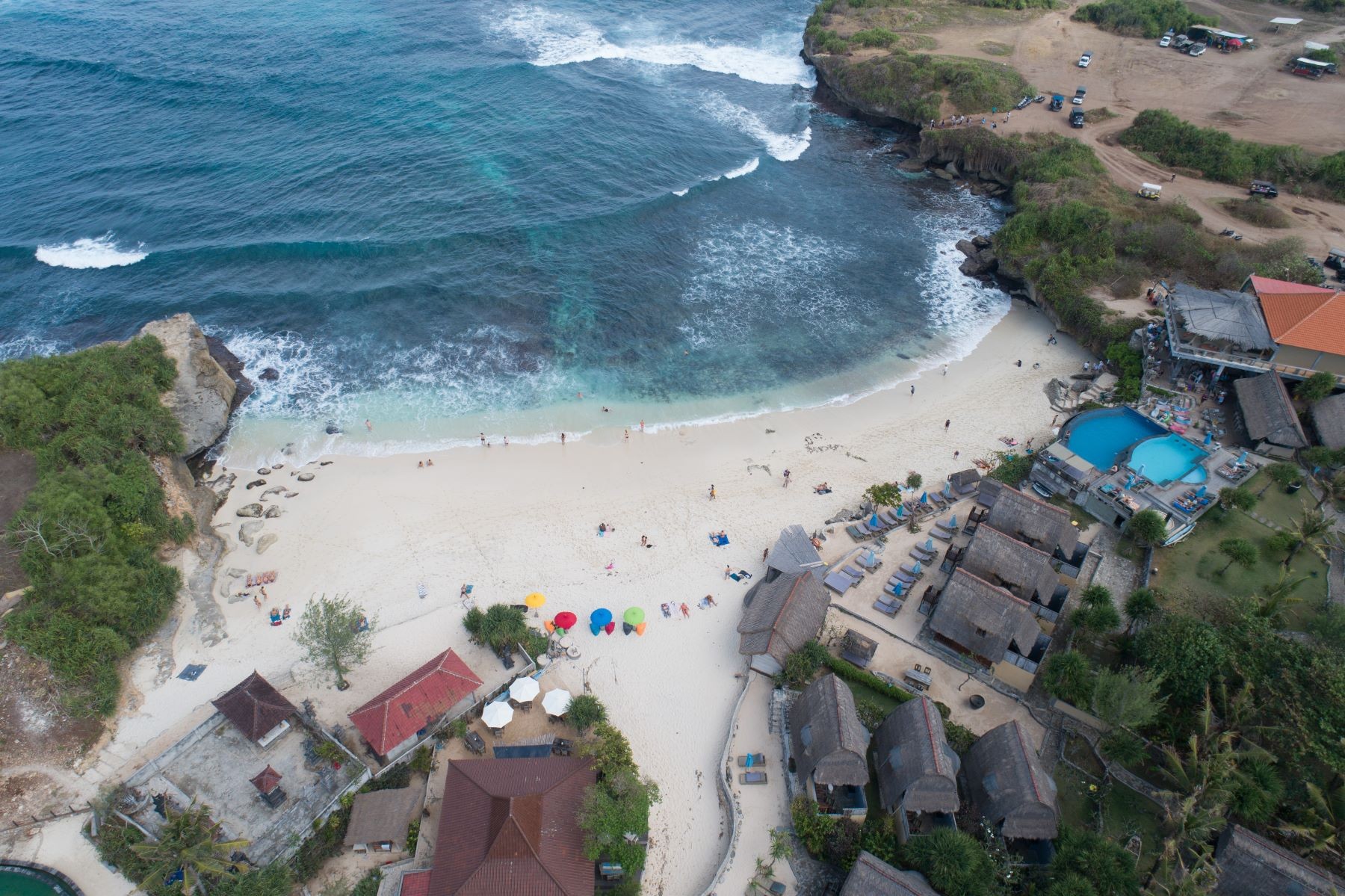 2. Devil's Tears
Exploring Devil's Tears is another best place to visit on Nusa Lembongan. The waves made this place called Devil's Tears. Because the ferocity of the waves that hit the reef is like a devil who is crying. If you are lucky, you can see a beautiful rainbow above the 'tears'. The results of the sunshine with waves. Try to come in the afternoon. Because the sunset will make the natural panorama even more beautiful.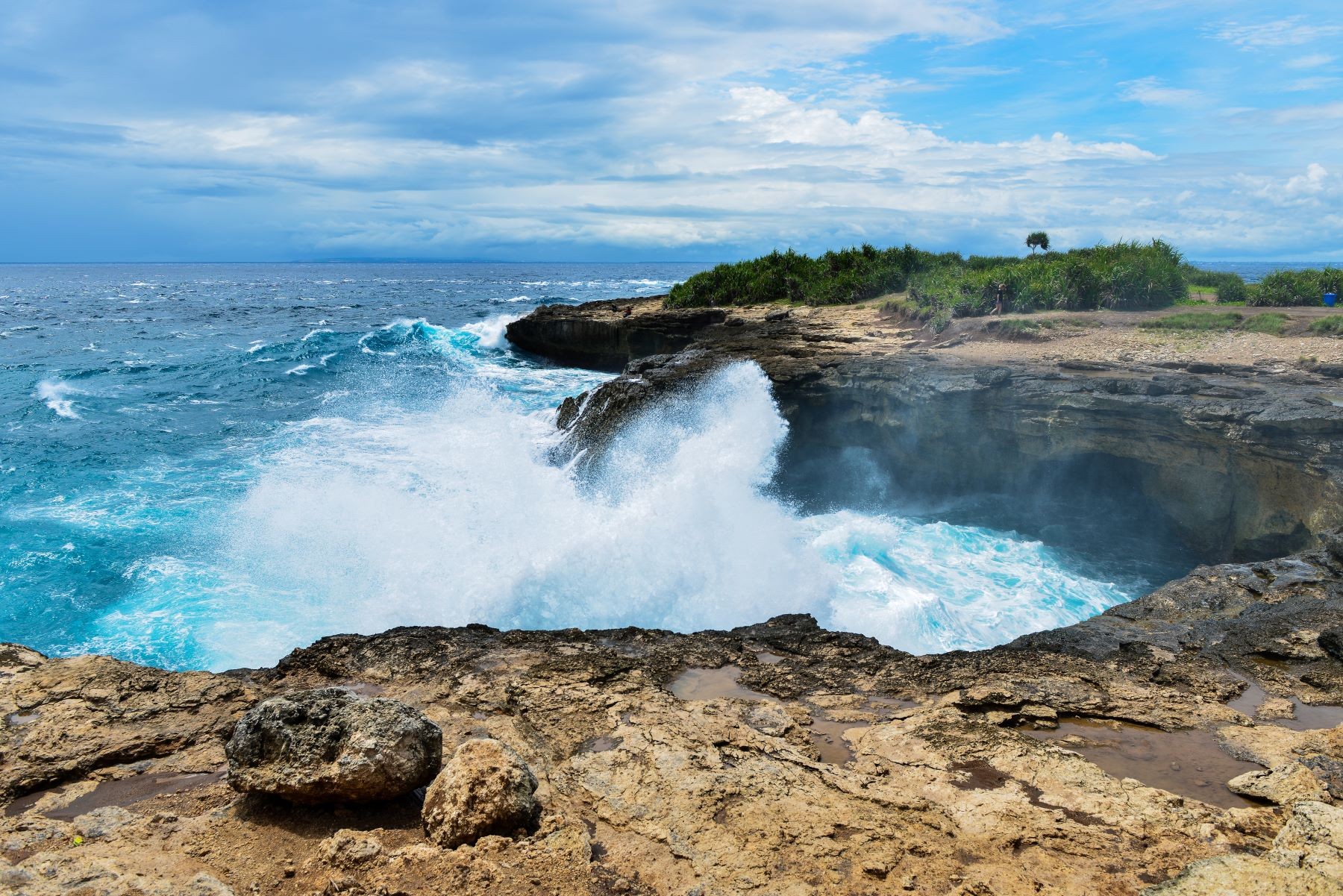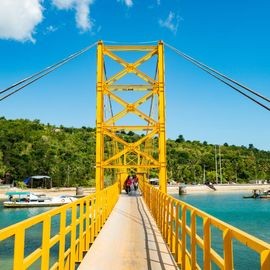 1. Mushroom Beach
Still, in Nusa Lembongan, there's another interesting beach called Mushroom Beach. Around this beach, you'll find many luxury hotels and restaurants that you can choose to enjoy a vacation in Lembongan. Mushroom Beach is famous for its white sand and big waves. Makes it a perfect place for surfing. If you don't want to surf, it's also fun to watch the surfers riding the waves skillfully.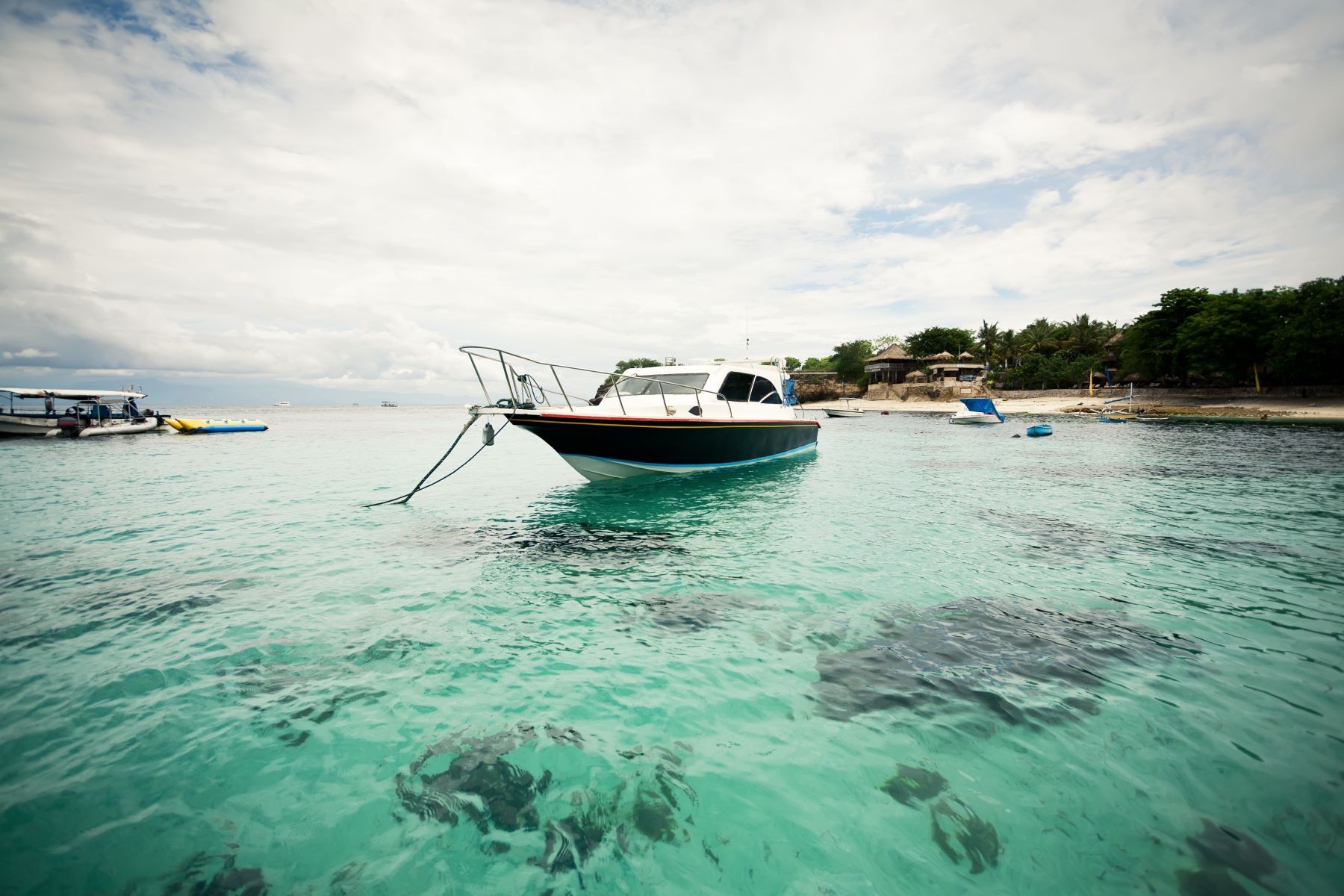 2. Jungut Batu Beach
After Mushroom Beach, you can continue the second day trip in Klungkung to Jungut Batu Beach. White sand with clear blue waters makes this beach the right place to escape for a moment from your routine. You can even look at Mount Agung that stands firmly from the edge of the beach. You can relax until the sunsets, and you will see beautiful colors decorating the sky.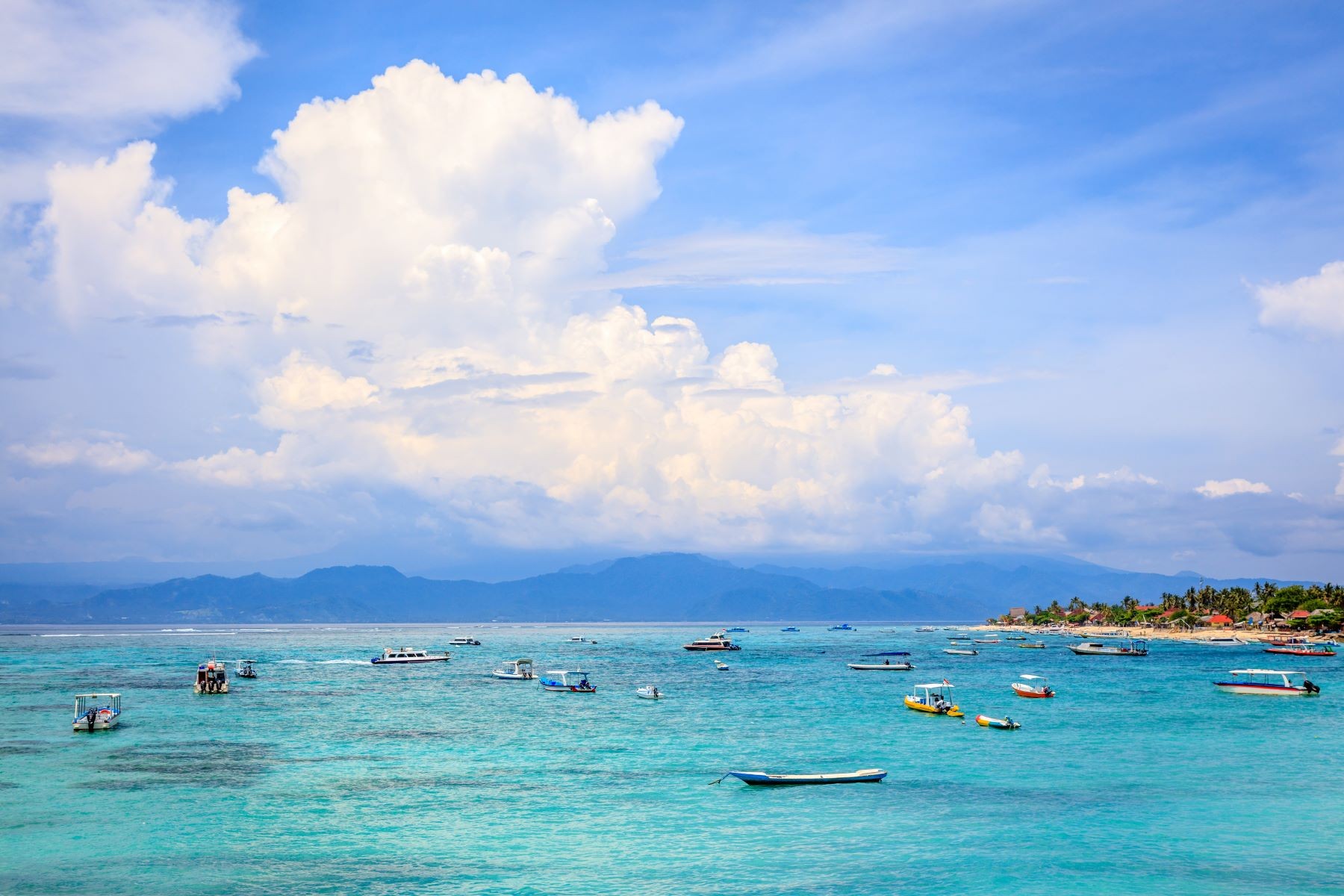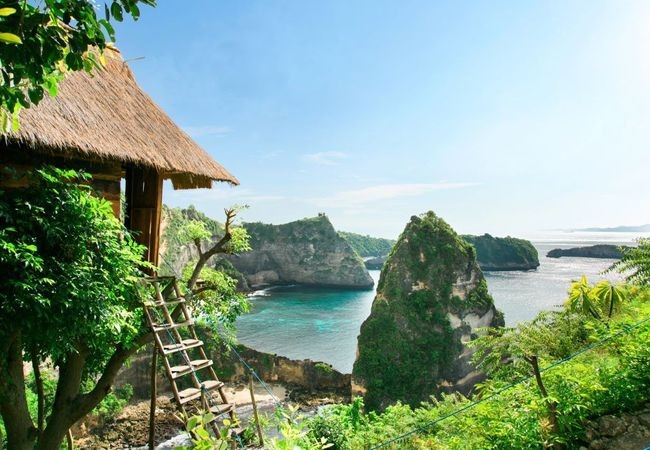 1. Angel's Billabong
After 2 days traveling in Nusa Lembongan, it's time to cross to Nusa Penida. The ship only takes about 20 minutes from Nusa Lembongan to Nusa Penida. But, because Nusa Penida is the largest island between the two others, you can be content to explore it. The first place you must visit is Angel's Billabong. Because you can swim leisurely in this natural pool. Don't forget to bring a swimsuit. Because you will enjoy an amazing natural overdraft in Nusa Penida.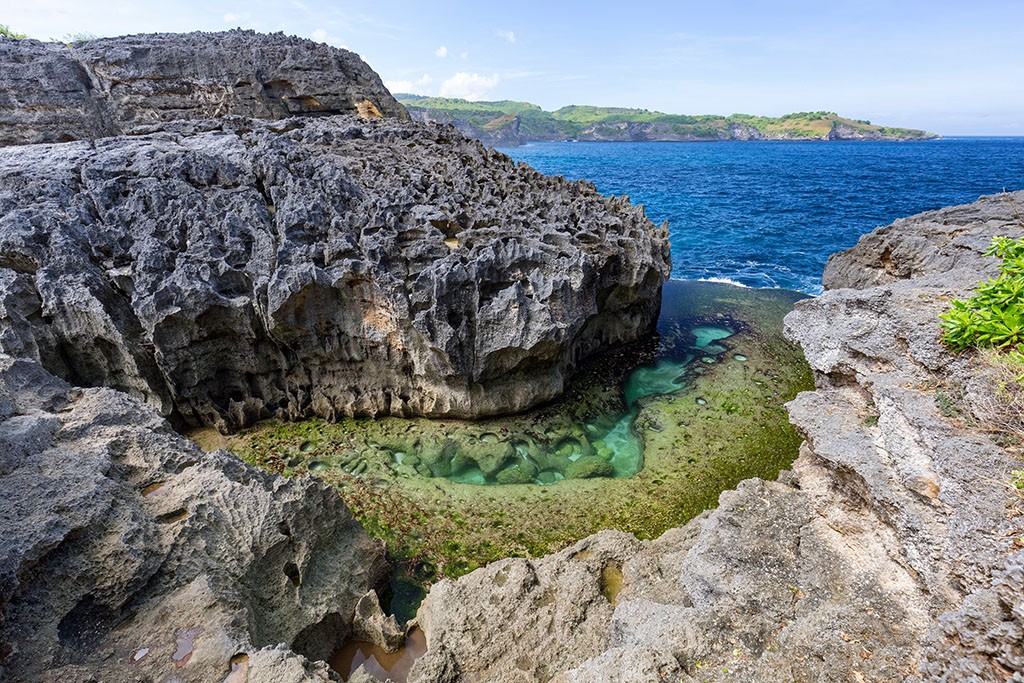 2. Broken Beach
Broken Beach is also called Uug Sand Beach. Broken Beach is located close to Angel's Billabong Beach. You will find natural arches made of rock cliffs. This arch was once a cave. Then the floor of the cave collapsed, creating an arch that could be traversed by seawater. You can enjoy the freshness of Nusa Penida seawater. Because it is in a basin, the water tends to be safe and not too choppy. But still, be careful.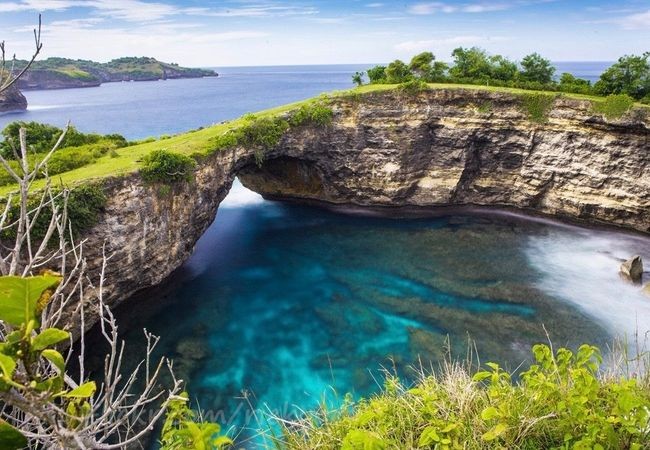 3. Kelingking Beach
After satisfied playing water in Broken Beach, you can stop by Kelingking Beach. You can see the famous T-Rex Hill! You can even climb the hill and explore it. It's located about 30 minutes from Broken Beach. You can explore up to the top of the Kelingking beach hill first. Take pictures, then go down to the edge of the beach and enjoy the seawater with white sand that can not wait to spoil you. Be careful if you want to enjoy the beauty to the fullest. Don't wear flip flops, but instead, wear strong footwear like mountain sandals or shoes.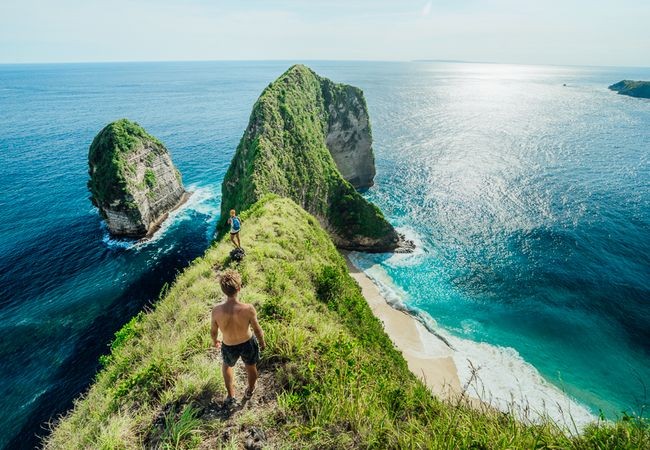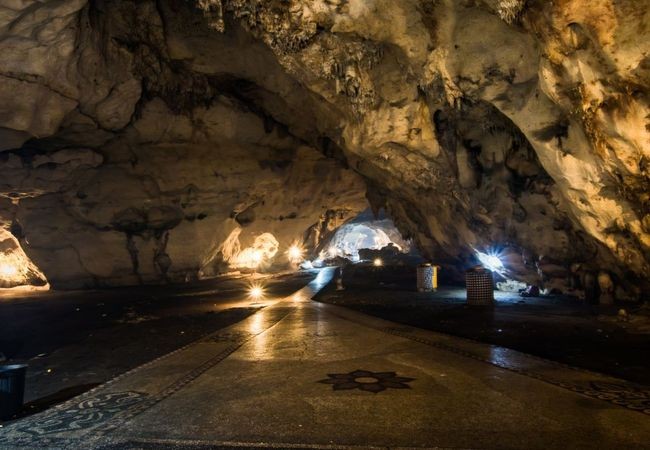 1. Atuh Beach
Atuh Beach is a type of beach that will make you fall in love at first sight. From the top of the stairs, the view's very charming. You'll see an arch that runs along with the stone formation, also a very large ravine of cliffs and white sand for you to walk on. This beach is perfect for relaxing, but quite dangerous for swimming because the waves are high. The trip down from the hill to the beach takes about 10 minutes with fairly steep terrain conditions. You must be extra careful to pass this path before witnessing a beautiful panorama.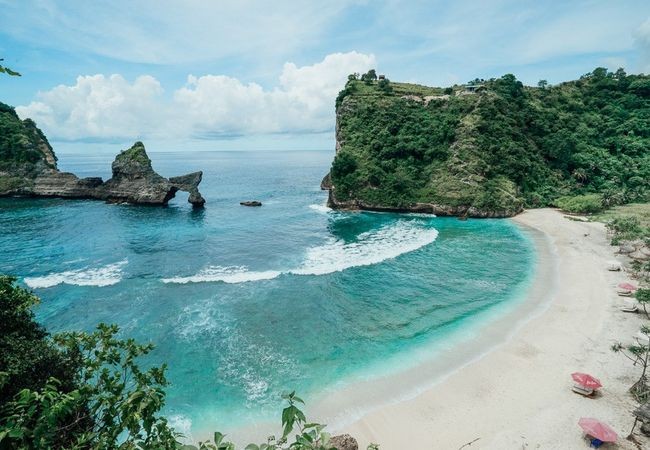 2. Goa Giri Putri Temple
After exploring Atuh Beach, time to visit the beautiful temple in Nusa Penida. It's called Goa Giri Putri Temple. Located in a cave with a narrow entrance made of stone. You even have to bend down to enter it. You can find the statue of Goddess Guan Yin in it. However, to be able to enter the temple, you have to use cloth and a scarf to cover your body. And unfortunately, women of their period are forbidden to enter.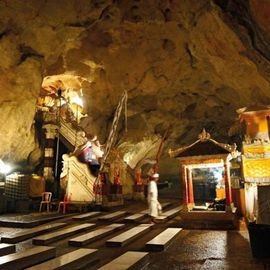 3. Crystal Bay
Besides visiting the temple, now is the time to return to the beautiful beach in Nusa Penida. One of the amazing beaches that you can go to is Crystal Bay. Originally, it was called Penida Beach, but because it had crystal clear water, many tourists call it Crystal Bay. Besides having clear water, the Crystal Bay underwater ecosystem is still well maintained. Such a perfect place for diving or snorkeling. Even swimming by the beach can make you forget your stress and fatigue. Try to stay at Crystal Bay until dusk, because it's one of the best places to enjoy the sunset.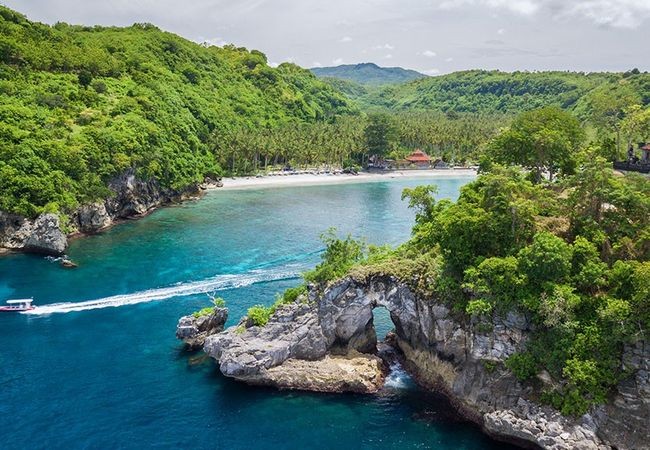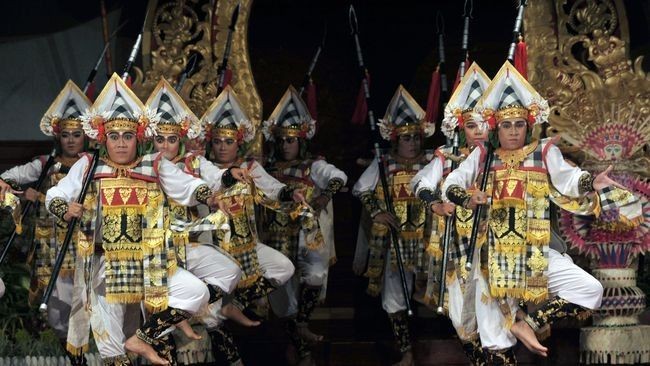 1. Kerta Gosa
Kerta Gosa, also known as Taman Gili Kerta Gosa, is a famous tourist destination in Klungkung Regency, which is part of the Klungkung Palace. Kerta Gosa has two main buildings. Bale Kerta Gosa and Bale Kambang. Explore through these two buildings and find interesting stories in them. Here, you can take lots of photos. Because Kerta Gosa is famous for its architecture which is very thick in Balinese culture. Visit in the morning so you can enjoy the fresh air in the Kerta Gosa environment. The opening hours start at 08:00 WITA until 17:00 WITA.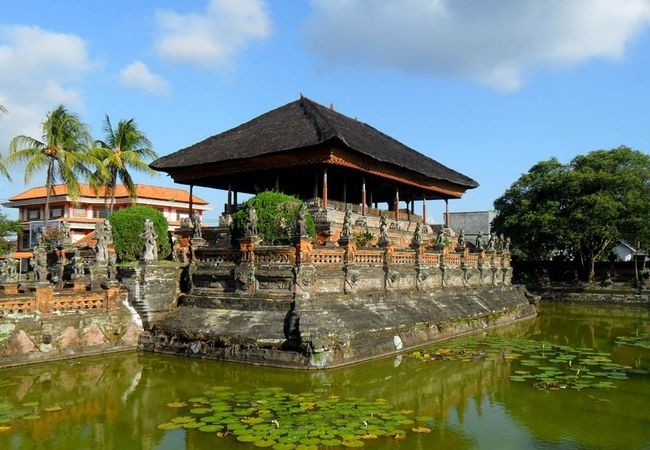 2. Klungkung Palace
Still, in the same complex with Kerta Gosa, you'll also find Klungkung Palace or better known as Puri Agung Semarapura. You can feel this palace as a silent witness of the history of East Bali. You can also witness a court from the old era and learn how was the trial for someone who did a mistake.
3. Semarajaya Museum
The diversion museum in the Klungkung Palace complex has an interesting collection of archeological objects. It's still related to items from the descendants of King Klungkung and handicraft objects that contain a unique history of Klungkung. There is also an exhibition of Songket and Palm Toddy (palm wine) weaving and palm sugar extraction. You can take a walk in the park and enjoy the beautiful carving in this museum for free!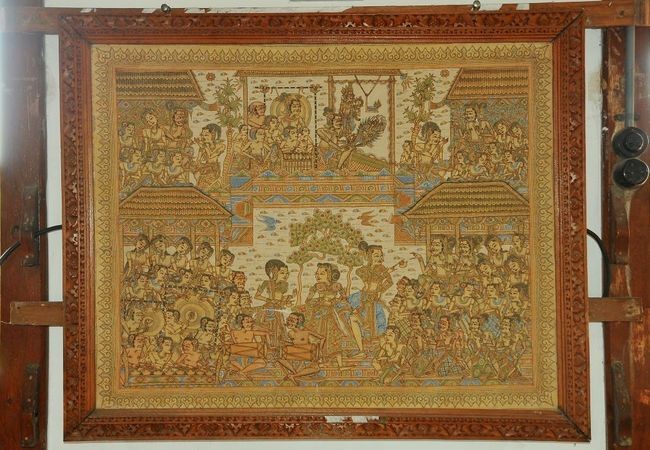 4. Puputan Monument
Not far from Klungkung Palace, across the highway, there is a Puputan Monument there that you can go to. This monument is a symbol to commemorate the 200 Balinese from the royal family of Klungkung who died. At the time of the Puputan War, the Balinese fought the Dutch in 1908. You can go visit the monument from 10:00 to 17:00 WITA and walk around for about 20 minutes.
1. Kusamba Beach
Kusamba Beach is one of the famous tourist attractions in Bali. Kusamba has an amazing view with waves and is surrounded by tropical Bali air. When you are on Kusamba Beach, you can see Nusa Penida Island across the ocean. Not only known for its beauty, but Kusamba Beach is also popular with traditional salt fields. You can easily find local fishermen who do their daily activities at this beach. Kusamba Beach is located on Jalan Kusanegara, Dawan, Klungkung., about 15 minutes from Semarapura city center.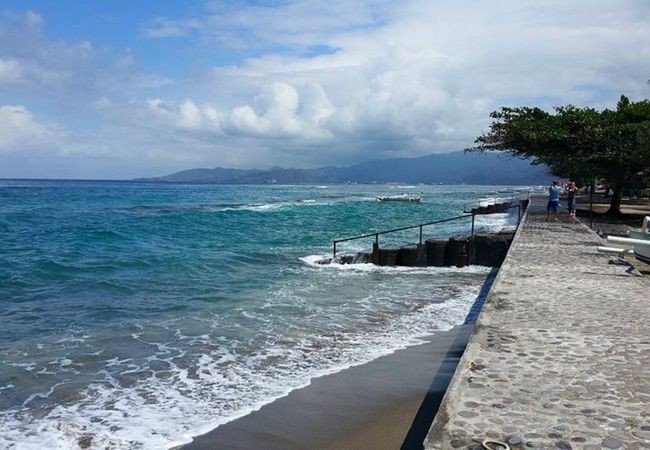 2. Taman Sari Klungkung Temple
Taman Sari is a Hindu temple located in Klungkung Regency. The atmosphere is very calm and peaceful. It is a suitable place to find out about the history of the temple. Pura Taman Sari has 11 Meru. This shows that the temple was built for a noble family. Taman Sari Klungkung Temple is located in Semarapura Kelod Kangin, Klungkung District, Klungkung Regency. You can spend about 40 minutes here to get around.
3. Goa Lawah Temple
After visiting Taman Sari Temple, now it's time to visit Goa Lawah Temple. This temple is quite unique because there is a large cave and is inhabited by thousands of bats. You can see it flying and hanging on the lip area of the cave. This cave is open every day starting at 08.00 WITA until 19.00 WITA. Lawah Temple is located in Pesinggahan Village, Dawan District, Klungkung Regency. The distance is about 10 km east of the city of Semarapura. You should come here at dusk, to see lots of bats flying out of the cave.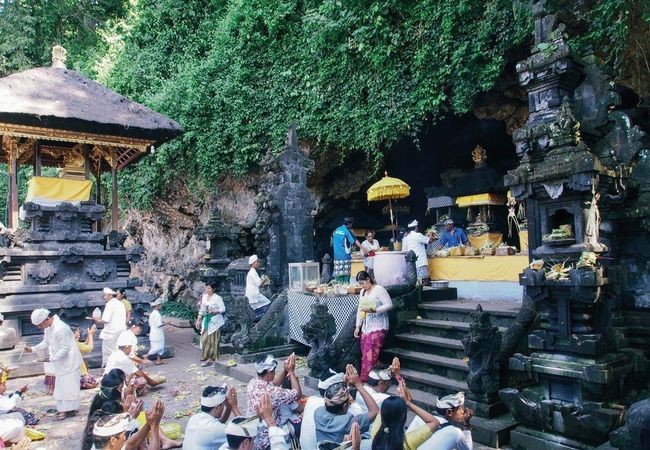 4. Klungkung Senggol Market
The night market is the best place for dinner when you are in Klungkung. You can do a culinary tour and taste some traditional Balinese food, such as lamb satay, meatballs, tipat tahu served with sweet and spicy peanut sauce. The price range varies but is still affordable. This night market opens from 15:00 WITA - 22:00 WITA.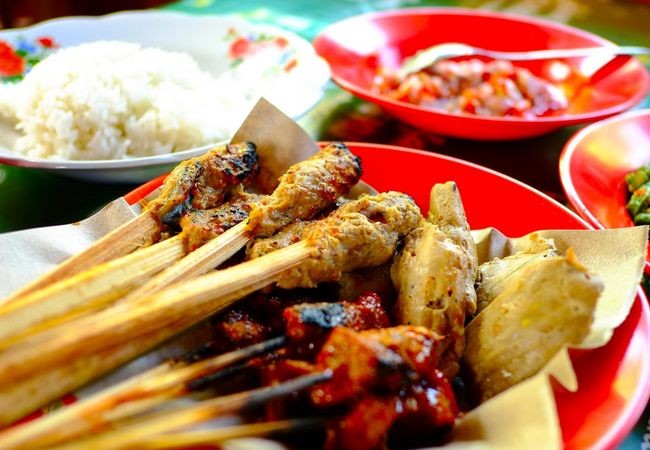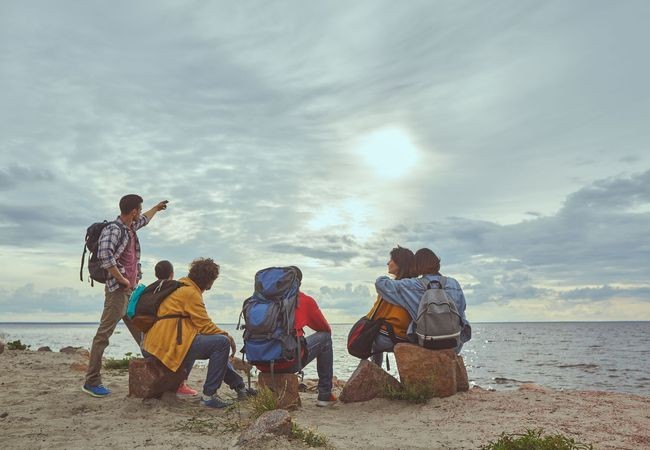 1. Kamasan Tourism Village
Enjoy your last day in Klungkung by visiting Kamasan Tourism Village. Kamasan Village is only 4 km from Semarapura City, which is the capital of Klungkung Regency. You can visit various painting galleries and family-run workshops. The oldest paintings can be found on the ceiling of the Kerta Gosa building, you know. You can also watch the creation of contemporary art in studios throughout the village. Don't forget to bring enough cash. You might be interested in one of the paintings and want to take it home.
2. Nyoman Gunarsa Museum
Nyoman Gunarsa is one of the successful modern artists in Indonesia. The museum exhibits classic and contemporary Nyoman Gunarsa works. You can see paintings, stone carvings, wood carvings, architectural antiques, masks, dolls, and textiles in this museum. If you are an art lover, this museum should not be missed from the list of mandatory visits while in Klungkung. This museum is about 4 km west of Semarapura, near the bend in the street Gianyar. This museum is open from 09.00 - 16.00 WITA.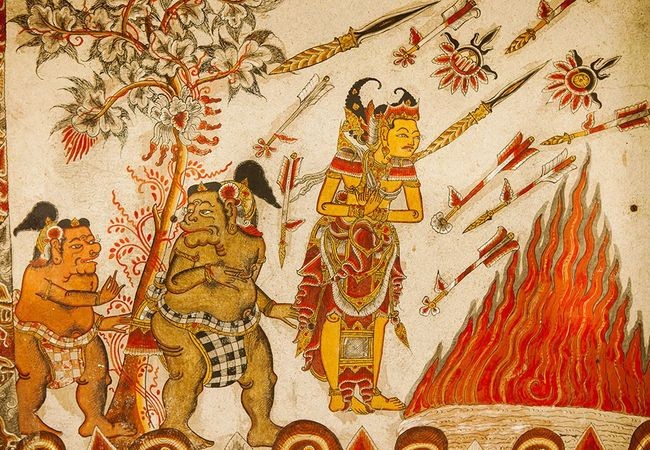 3. Japan Cave
You can visit Japan Cave as your closing destination in Klungkung. This is a Japanese Government cave that was built in 1941-1942. Japan Cave consists of 16 caves which were built next to the Tukad Bubuh River. 14 cave connected to each other and has a length of about 14 meters with a width of about two meters. Japan Cave is located on Jl Raya Banjarangkan, Banjarangkan, Klungkung Regency. To get there, you need an hour's drive from Denpasar. You can spend time in this cave about 1.5 hours to get around and enjoy the atmosphere.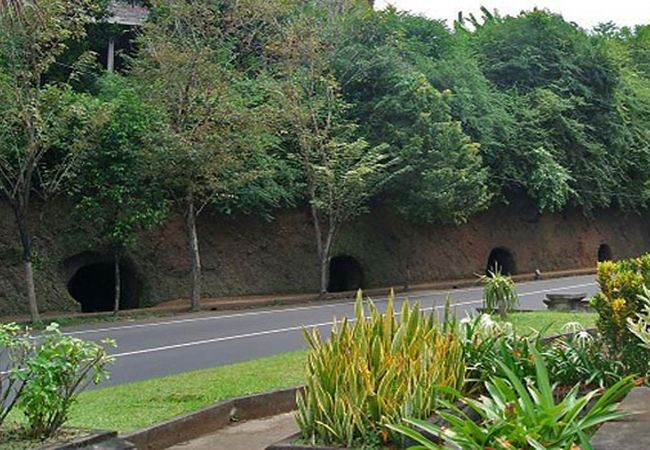 So many natural attractions that you can visit during your vacation week in Klungkung. To be able to enjoy all of these places to the fullest, it's best to pay attention to the weather conditions before going on vacation. Also, since this trip takes 7 days, it is advisable to choose budget hotels or pocket-friendly lodgings located not far from the tourist attractions above. Have a nice trip!