One Fine Day to Explore the East Bali, Karangasem Regency
Located on the easternmost island of Bali, Karangasem Regency has many popular tourist attractions that can be put into your top holiday lists. No need to worry if you only have a day in this beautiful regency, we will shorten up the list for you. In fact, the location of several tourist attractions is quite close to each other, therefore, you can still enjoy this area to the fullest although in a short time.
In your a day trip in Karangasem, visiting buildings with unique architecture combined with high historical taste will be your agenda. Of course, those places offer you an interesting view that can not be found anywhere. Just check it out in the following article! .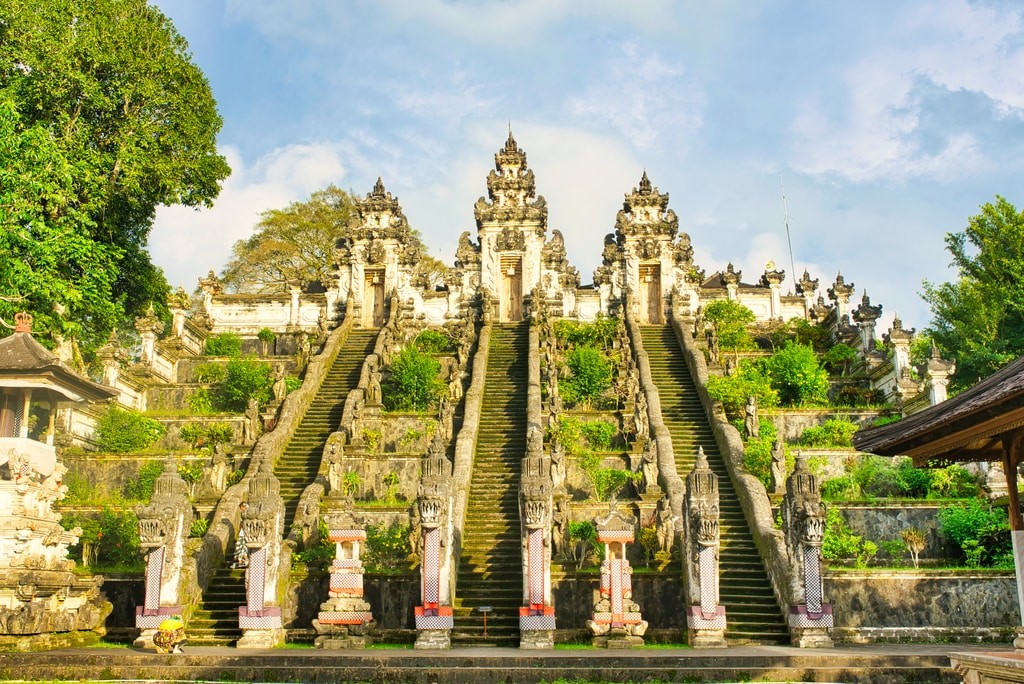 1. Lempuyang Luhur Temple
The first place to go in Karangasem is Lempuyang Luhur Temple. It is located on the top of Lempuyang Hill, so visit in the morning is highly recommended. It will not be too hot when climbing the hill. Don't forget to take a picture in the iconic spot, that is at the temple gate with the background of Mount Agung. Many people call it a gate of heaven because of the breathtaking view. An hour around here is enough to add your photo collection. After that, you will continue the journey for 30 minutes to Tirta Gangga Water Park. Stop by at the food stall along your trip for having breakfast is also can be done to taste some local foods.
2. Tirta Gangga Water Park
After breakfast, let's play water in Tirta Gangga Water Park. But, before it let's take a walk around to see the architecture of a Balinese-Chinese style garden. Fun fact, every corner of this park can be used as an attractive photo background. So, prepare your photo poses as many as possible. Spend about 2.5 hours then continue driving for 15 minutes to Puri Agung Karangasem.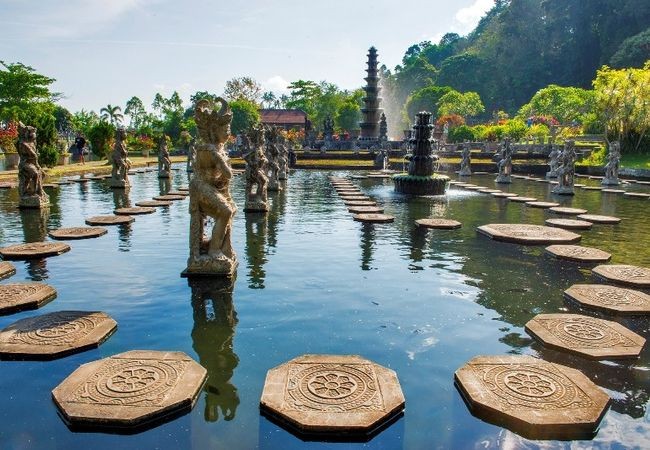 3. Puri Agung Karangasem
Driving to the west of Tirta Gangga, you will arrive at Puri Agung Karangasem. Here, you can see the remains of the Karangasem kingdom. The location is quite large to get around, so often drink water to avoid dehydration. If you are tired, take a break at the small hall in the castle area. After satisfied getting around and increasing your knowledge about the Karangasem Kingdom, enjoy your lunchtime before continuing to the last agenda.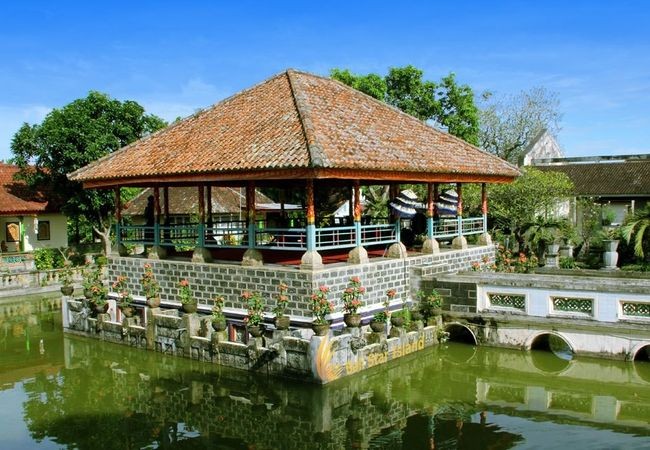 4. Soekasada Ujung Park
Trip to Ujung Soekasada Park is your last agenda in Karangasem. Enjoy the architecture of the park building which was made in Balinese-European style. You can take a leisurely stroll while capturing your moments here. Many interesting photo spots can be found here. Therefore, don't be surprised when meeting many couples are taking a pre-wedding photo session in this park. Not to mention, the beautiful surrounding scenery will accompany you around as well.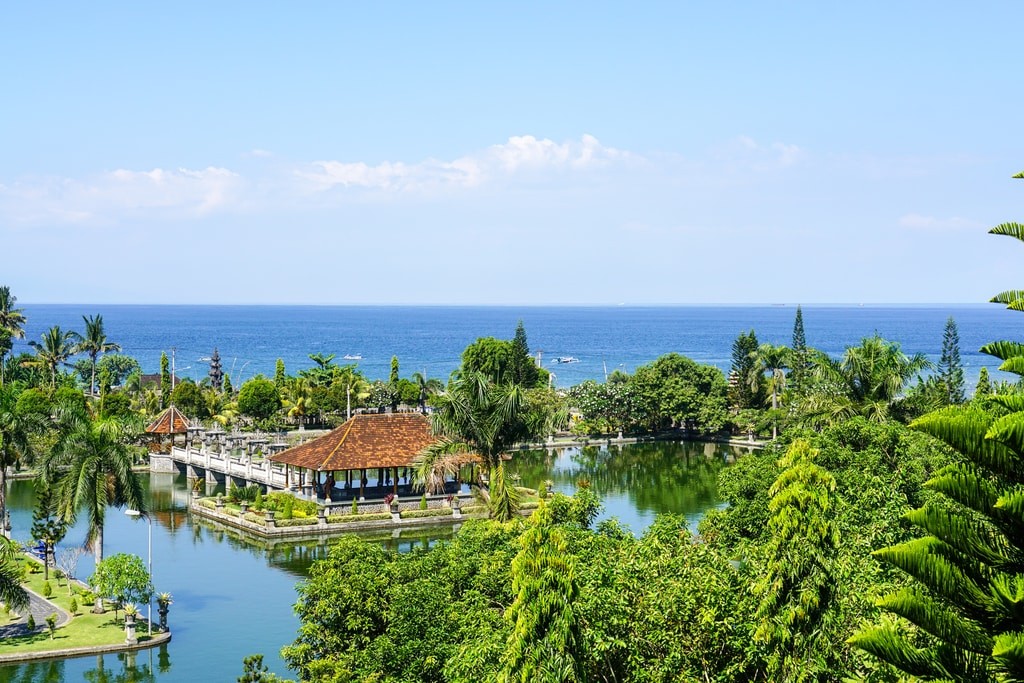 Even though it's only a day, but the essence of a pleasant holiday in Karangasem can still be felt, right! Above is several places that become the highlight of Karangasem tourism places. Mostly, it will be outdoor recreational activities. So, don't forget to bring mineral water to stay hydrated and your sun protection.