Plan an Exciting 6 Days in Bangli Regency
Maximize your six days in Bangli regency by getting close to Bali's natural beauty. Located in the highlands, it is recommended for you who are looking for fresh and coolness of Bali's air. Typical highlands which will increase your enthusiasm for exploring the nature.
You will visit many natural attractions on this holiday recommendation. Please participate in taking care of it so the beauty will remain last until you visit Bali in your upcoming holiday. Here are some suggestions you can visit in Bangli.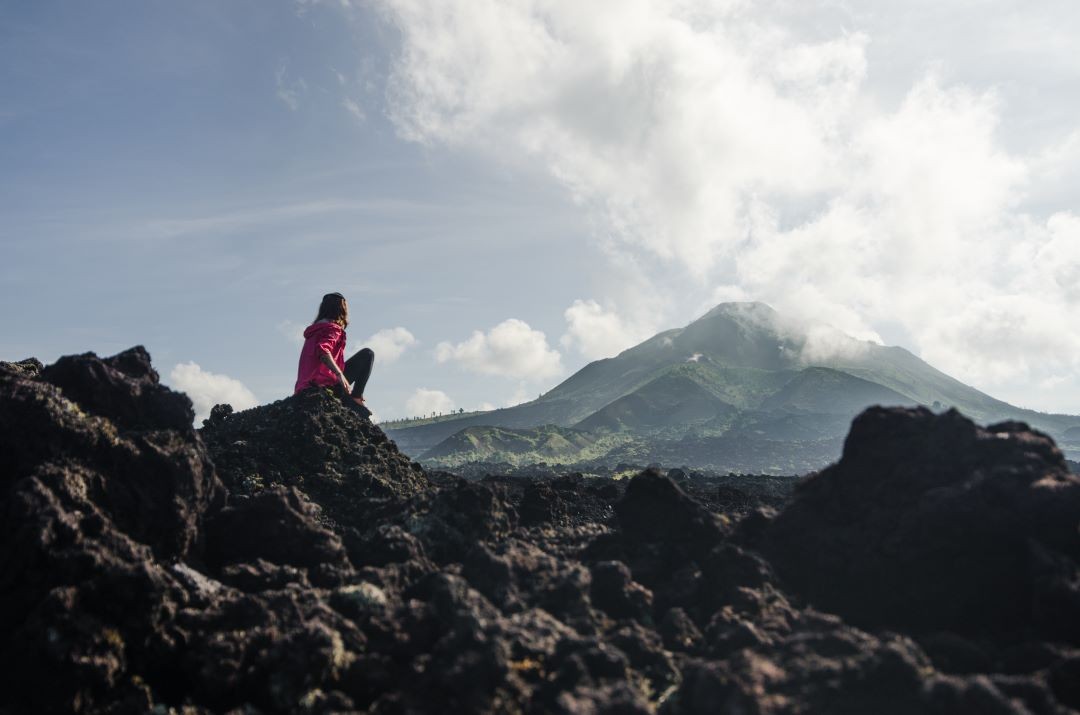 1. Bunutin Waterfall
Playing water in Bunutin Waterfall can be your opening activity. The freshness of the 27 meters high waterfall and the heavy water discharge will amaze you at the first sight. Besides, you can swim in a natural pool under the waterfall or just dipping your feet. This waterfall will feel like your own private property because it has not been visited by many tourists. Despite of the location is quite hard to find, however the locals will be ready to show you the exact location. Don't forget to bring food supplies because there aren't many stalls around the waterfall.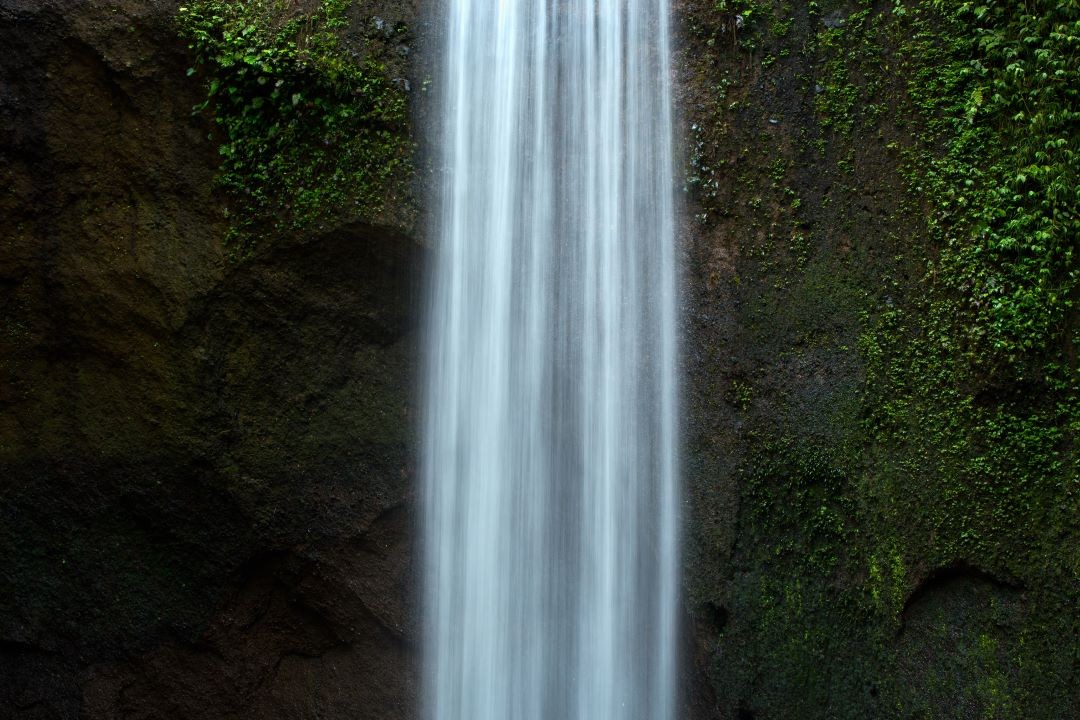 2. Ulun Danu Batur Temple
After the body is clean and fresh, it's time to continue the journey. About 30 minutes from Bunutin Waterfall, there is one important temple in Bali called Ulun Danu Batur Temple. You can walk around to see nine different types of temple buildings. Explore this temple about 30 minutes ahead, but remember to not disturb the people who are worshiping. Balinese carvings that adorn the temple building can be a beautiful photo spot. If you want to visit, please bring your own sarong or the guards will ask you to buy a sarong because it is not provided in the temple area.
3. Batur Geopark Museum
Visiting the Batur Geopark Museum can be the perfect closing of your first day in Bangli. You can see the geological structure of Mount Batur which is displayed interactively and interestingly here. Spend one hour at the Batur Museum and you can get complete information about this mountain. This museum is very suitable as an educational tourism especially about volcanoes.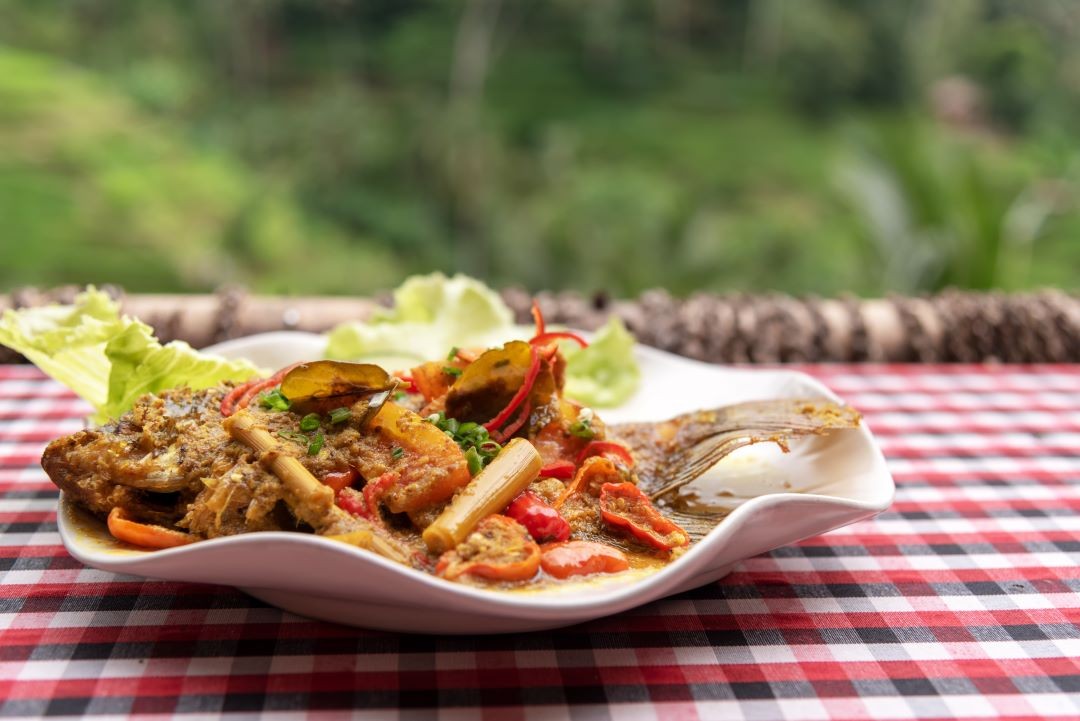 1. Tirta Sudamala Temple
A holy trip to Tirta Sudamala Temple on your 2nd day can be an interesting day opener. In this temple, there are 11 holy water showers that are used to purify the body. Get a chance to purify yourself here. You will feel the spiritual atmosphere the first time you enter the temple. Spend about an hour here, then proceed to the typical Bangli food stall. You can taste Mujair Nyat-Nyat which is located only 10 minutes away from Tirta Sudamala.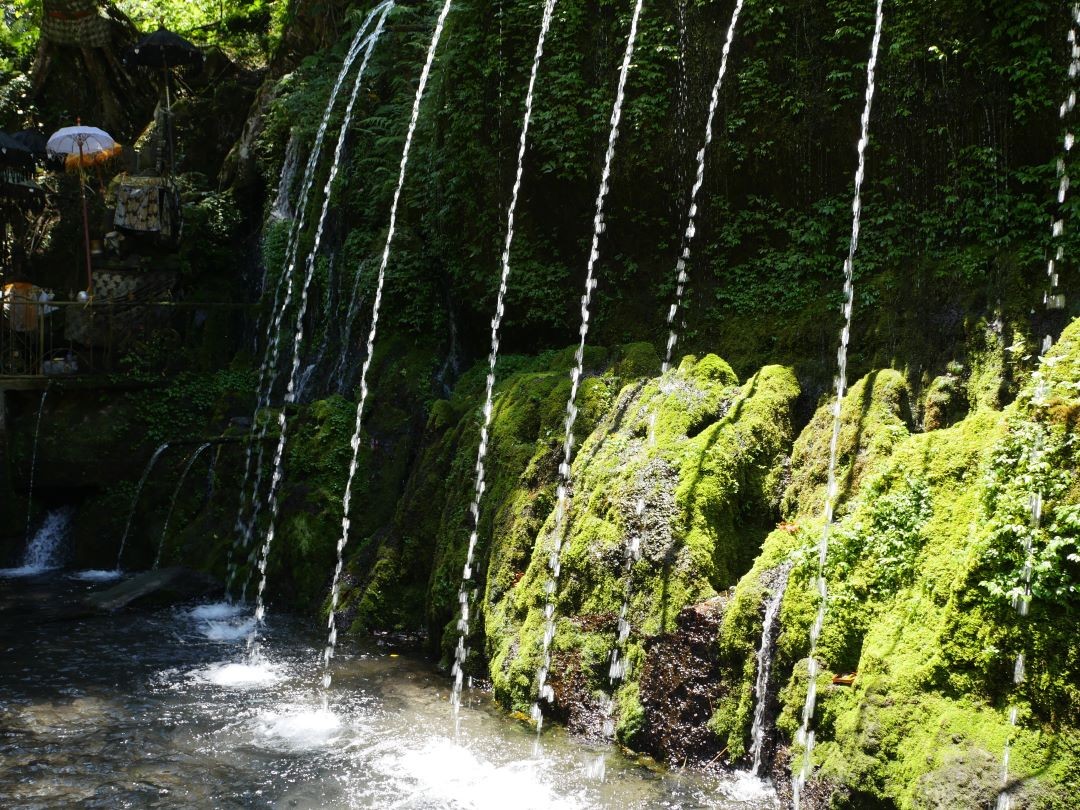 2. Traditional Food, Mujair Nyat-Nyat
Let's order Mujair Nyat-nyat as your lunch menu. Delicious spices combined with fresh lake fish will definitely satisfy your appetite. The spices are poured over the fried Mujair fish and the best enjoyed with hot rice and chili paste. Fill your stomach so your energy will be charged because this trip continue with a 30-minute drive to Pengibul Waterfall.
3. Pengibul Waterfall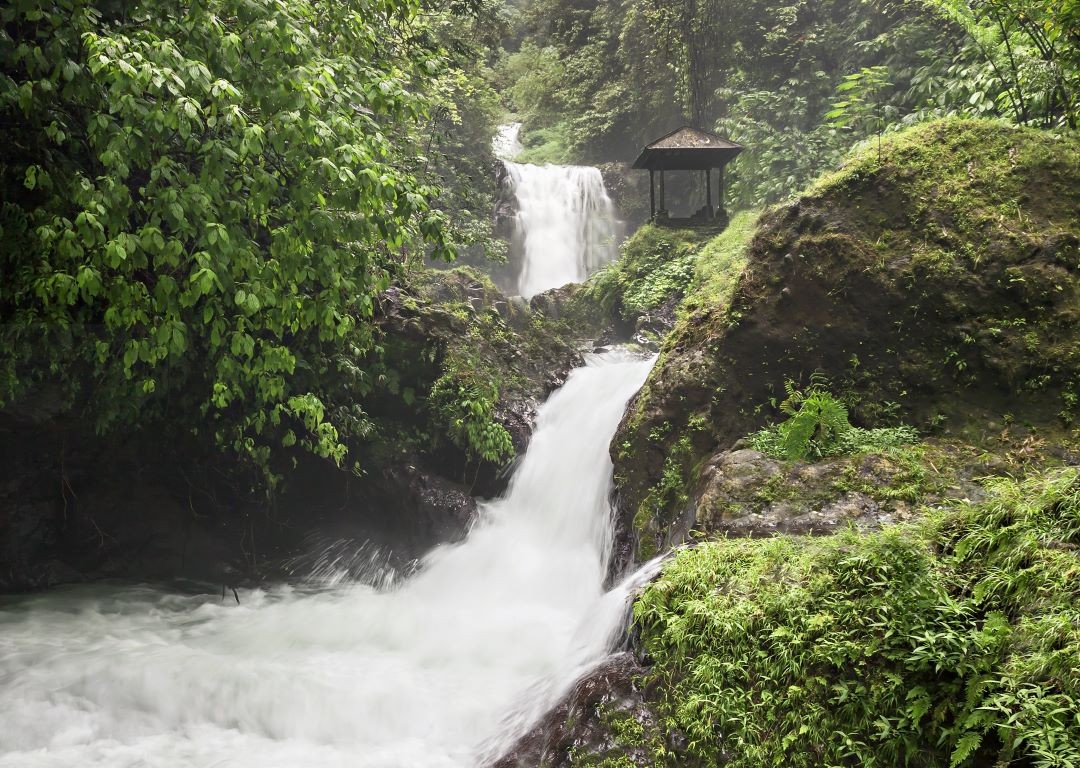 Your last destination on day 2 is Pengibul Waterfall. The second waterfall in this trip. This waterfall is easy to find because there are many road markers that will direct you. This waterfall with a height of 15 meters is suitable as a tired release. Sitting with relax while looking at the beautiful scenery around the waterfall will close your day beautifully.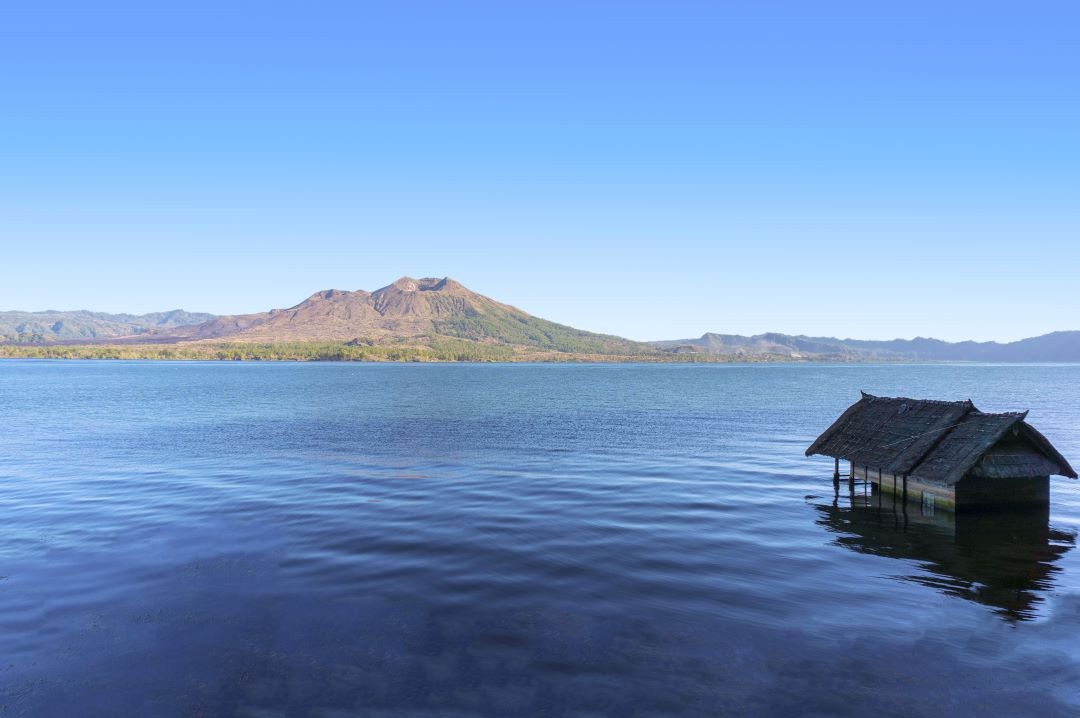 1. Mount Batur
Witness the sunrise from Mount Batur can a new experience to enjoy the beauty of Bangli's nature. But first, prepare the body to have trekking about 2-3 hours. The route that you will go through is quite difficult as well. It is highly recommended to depart at 01.00 in the morning in order to arrive on time when the sun start rising. Wear hiking shoes to make climbing easier. In addition, wear thick clothes and jackets because the temperature at an increasingly cold altitude. You can spend time on the mountain for about 3 hours to take pictures and enjoy the spectacular view from here.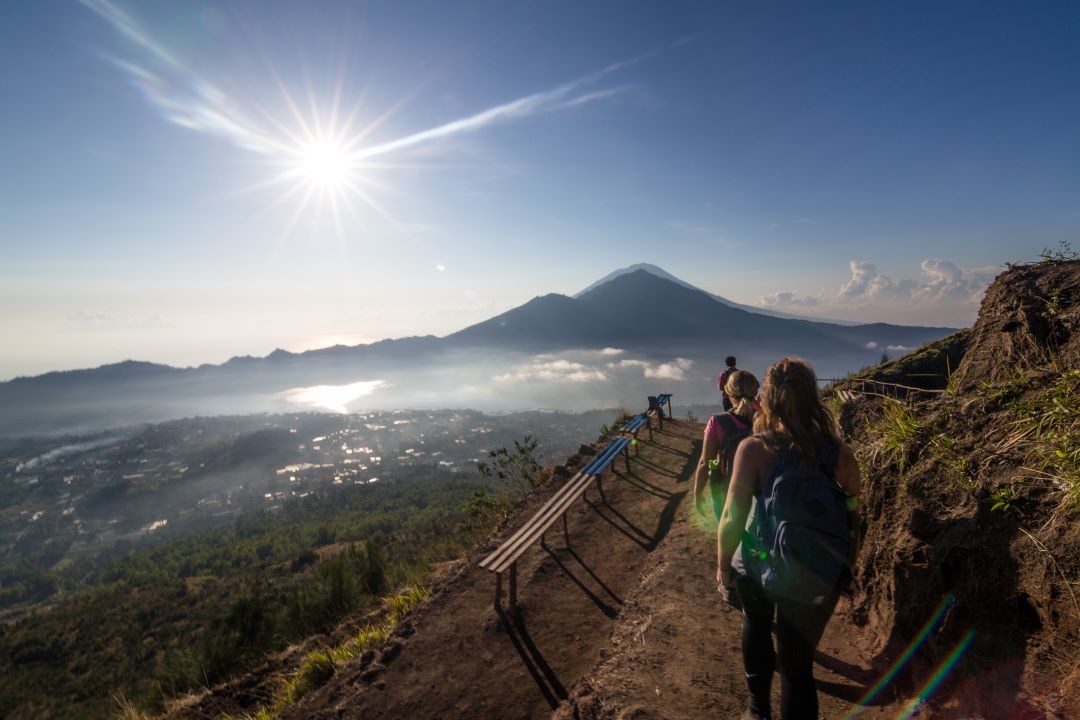 2. Lake Batur
After the trip down from Mount Batur, stop by at Lake Batur for a break. From this lake, you can see the magnificent view of Mount Batur. Taking pictures with Mount Batur background can create interesting photos that you can't find anywhere else. Just spend 15 minutes here, then walk about five minutes to the south. It is time to relax in the hot natural spring, Toya Bungkah.
3. Toya Bungkah
Get tired after climbing will be paid by soaking in the Toya Bungkah hot spring. Soaking in the natural pool of hot spring can relax your tense muscles after hiking. If you are hungry, some restaurant can be found near the area. Certainly, the price is still very affordable.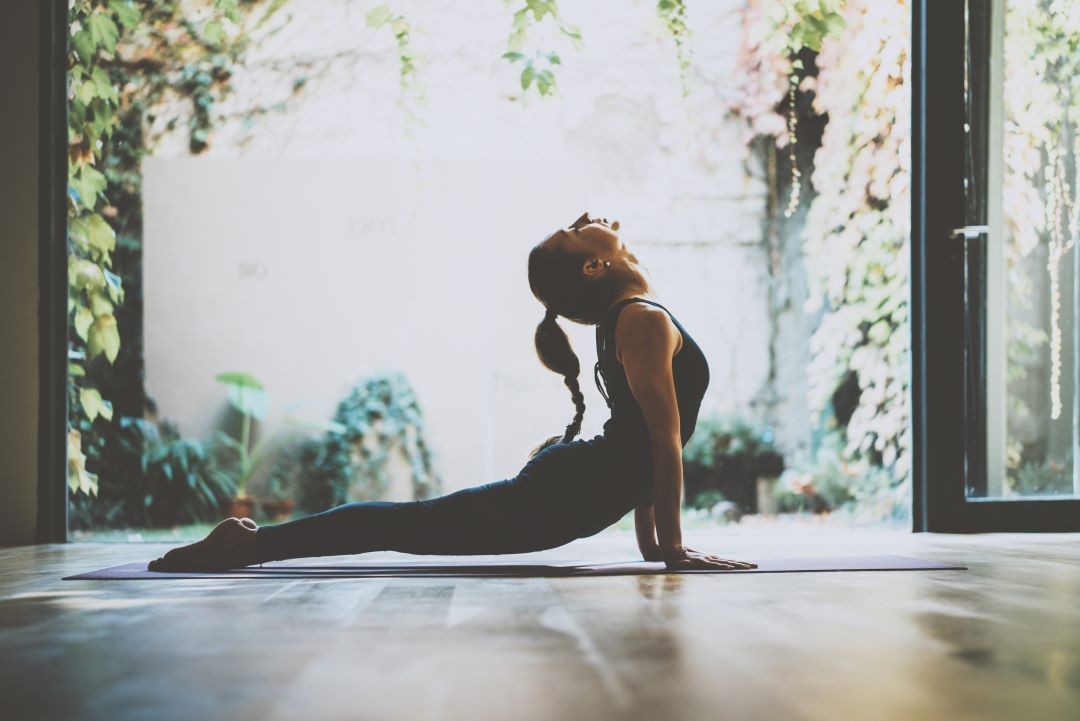 1. Trunyan Village Cemetery
If you are fan of mystical things, trip to Trunyan Village Cemetery can not be missed. Here, you can see the bones and skulls of the deceased villagers of Trunyan Village. The bodies of the dead were buried under the Taru Menyan tree. Interested to come here? Rent a boat because you have to sail 500 meters from the center of the village. Please remember to ask the local guide before taking picture in which area are banned and allowed. Keep your manners while visiting here.
2. Tukad Cepung Waterfall
Tukad Cepung Waterfall is the third waterfall that we are going to visit. This fall is quite unique. In order to enjoy the beauty of this waterfall, you have to go down a number of steps. Next, you will go through a hollow cliff. This location is the background of visitors' favorite photos. Relax about an hour at Tukad Cepun waterfall, then you can do yoga or meditation as your next agenda.
3. Calm the Mind with Yoga
After a long trip today, yoga can be a calming closing activity. Besides yoga, you can also meditate. Yoga and meditation can help calm the mind and eliminate the fatigue. Many yoga places in Bangli offer various packages that suit your needs. After yoga, your energy will be rejuvenated and ready to continue exploring many places tomorrow.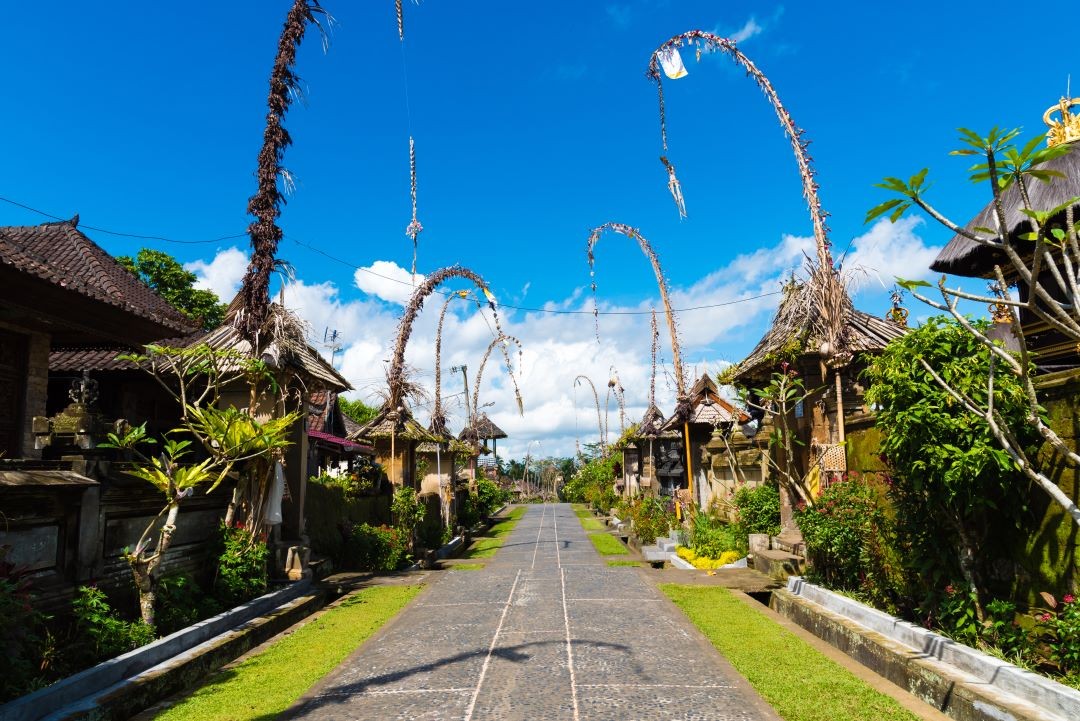 1. Penglipuran Village
In Penglipuran Village, you can see Balinese traditional houses that are neatly arranged. Being in a clean environment makes you feel at home while touring in this village. In addition, you can see residents of Penglipuran Village living their daily lives. Have a little chit chat with residents can also add your knowledge about Balinese society. Want to get unique photos? Find the perfect spot in front of the gate of a resident's house. After getting many stunning photos, let's continue your trip to Kehen Temple.
2. Kehen Temple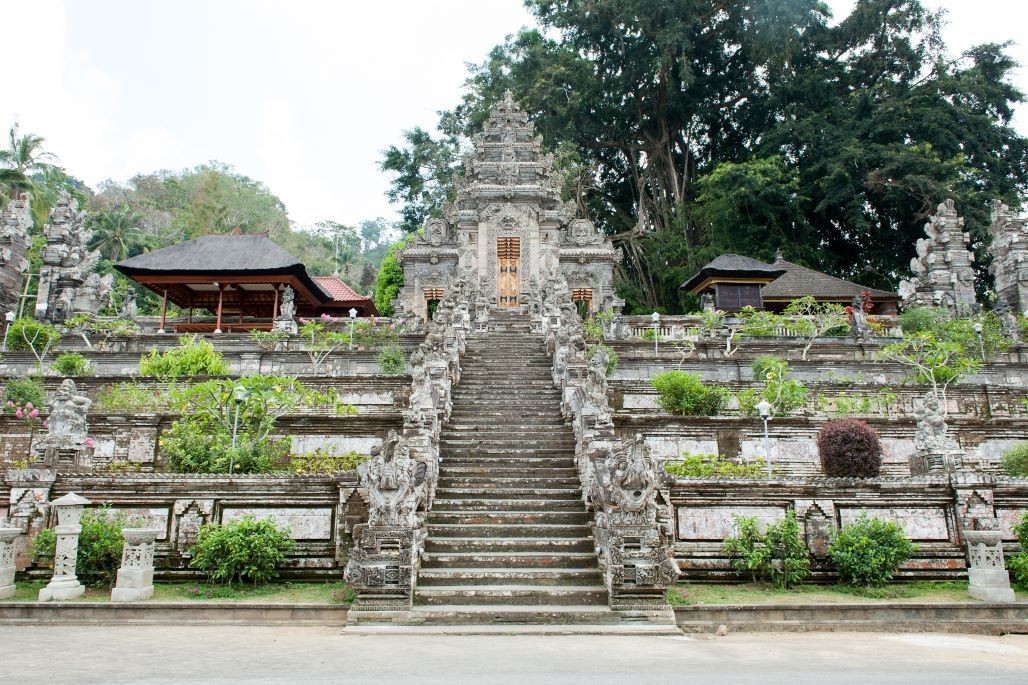 Driving about seven minutes from Penglipuran Village, there is another interesting photo spot. Take pictures on the temple can be a unique moment to be captured. The stunning carvings on the staircase wall will certainly add the artistic features to your pictures.
3. Bangkiang Djaran Waterfall
Twenty minutes from Kehen Castle, there is another waterfall that you can visit. It's called Bangkiang Djaran Waterfall, or its other name is Dedari Waterfall. This medium sized waterfall is perfect for a place to relax. Swim and soak in the natural pool of the waterfall, then take beautiful photos around the waterfall scenery as well as a selfie to capture your tour experience are the best things to do to enjoy your time in this beautiful place.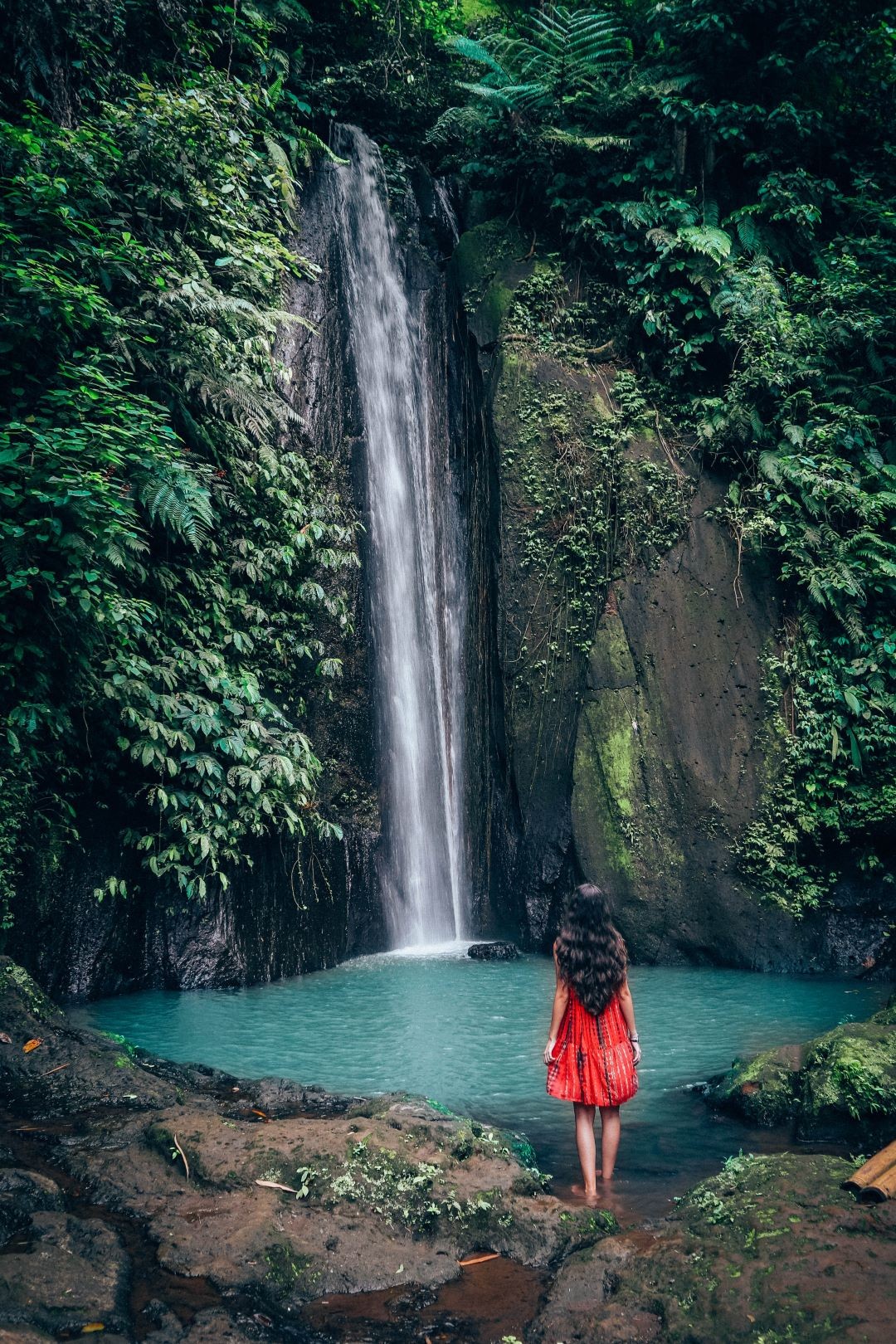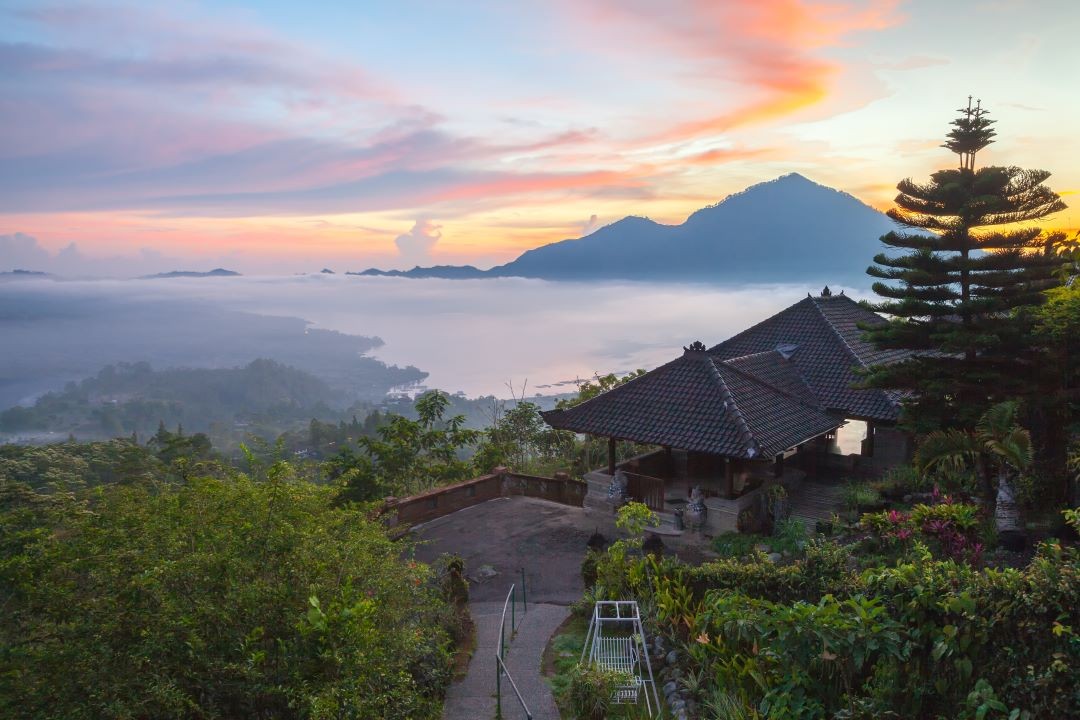 1. Penelokan Tourism Places
Penelokan Tourism Places in Kintamani can be the opening of your last day in Bangli. Like most of Banglis's area, this village is located in the highland. Therefore, come here in the morning to catch the beautiful sunrise. After that, you can walk leisurely around Penelokan Village which is also certainly interesting. Tired of exercising, there are many stalls or restaurants here for breakfast and rest.
2. Arabica Coffee Factory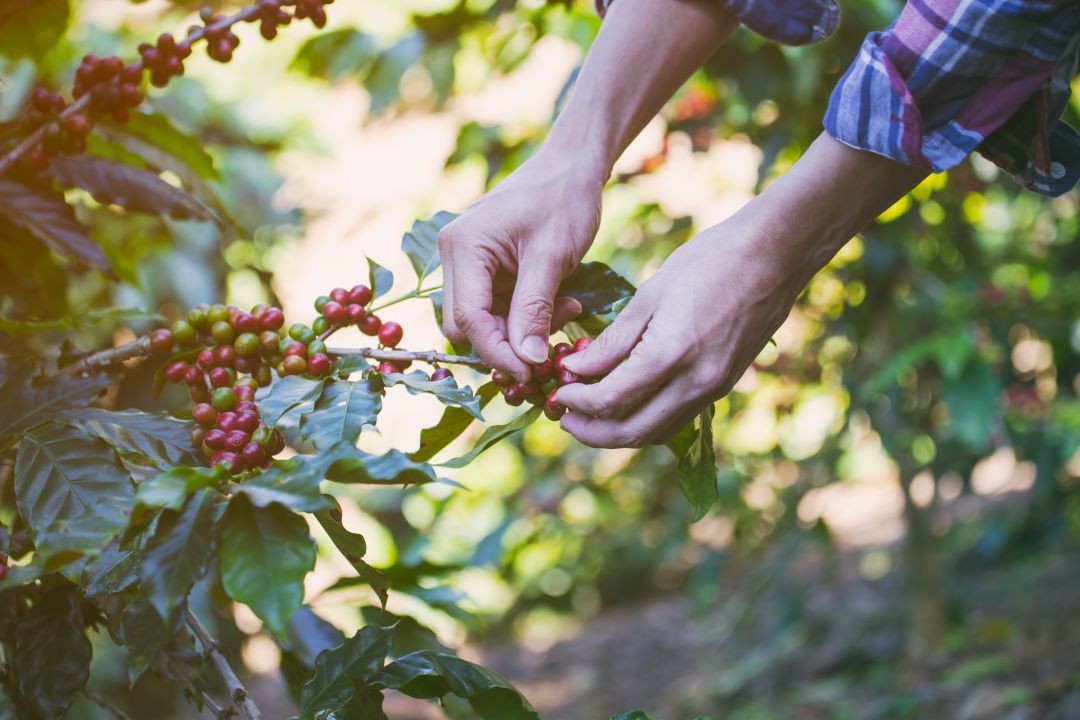 After relaxing at Penelokan, it's time to taste the famous Arabica Coffee in Bangli. In this factory, you can see the processing of coffee beans directly into ready-made ground coffee. Beside increasing your knowledge about coffee, you can also bring this Arabica Coffee as souvenirs to your colleagues back home.
Those lists of place encourage you to book the trip to Bangli immediately, right? Because majority of the trip is getting close to nature, please do maintain your body condition before starting the holiday. In addition, the weather in Bangli Regency is cooler than other districts in Bali so, don't forget to bring warm clothes.