What to do in 2 Days in Gianyar
Welcome to Gianyar! If your vacation this time is focused on to enjoy nature and for your mental health, Gianyar is the right destination. You can get close to nature in Gianyar, explore temples and museums or do yoga. If you want to spend a day or so, there are many spa places that you can visit as well.
So, you only need to look for lodging that is close to the center of Gianyar and various tourist attractions. Then, eat gelato in the middle of Ubud while watching the activities of passing tourists. For itinerary matters, you just have to follow the list that is made especially for you!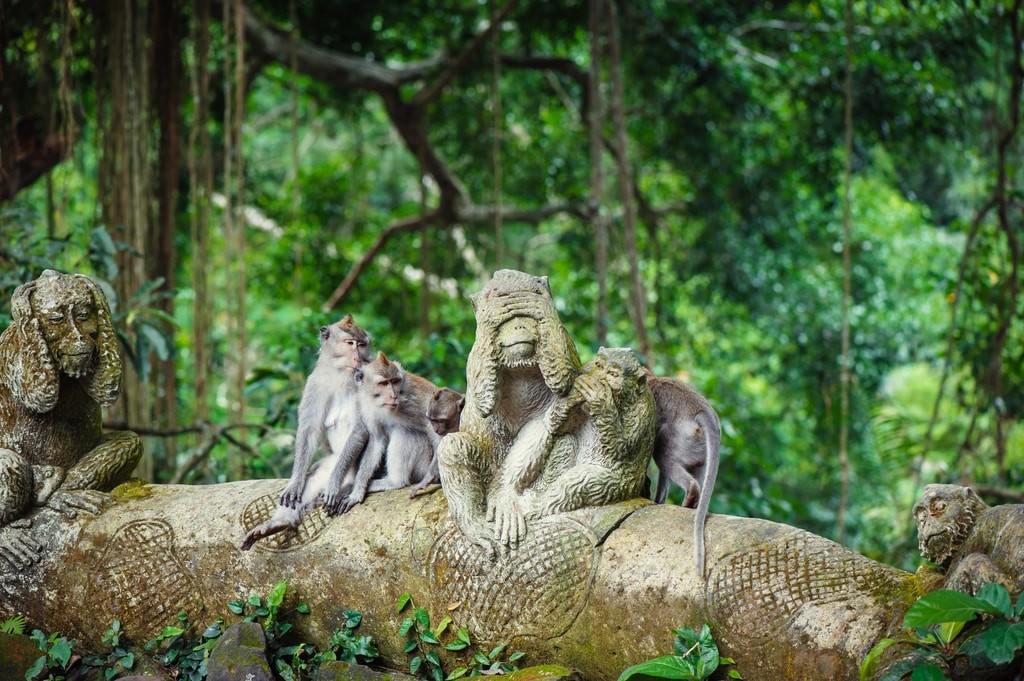 1. Ubud Monkey Forest
Monkey Forest is one of the most popular tourist attractions in Ubud. This is a nature reserve and home to a group of long-tailed gray apes. You can see around 700 monkeys with 186 tree species in them. The area covers around 12, 5 hectares, a perfect place to take a relaxing walk and breathe fresh air. It is better to come in the morning, start from 08.30 to 18.00.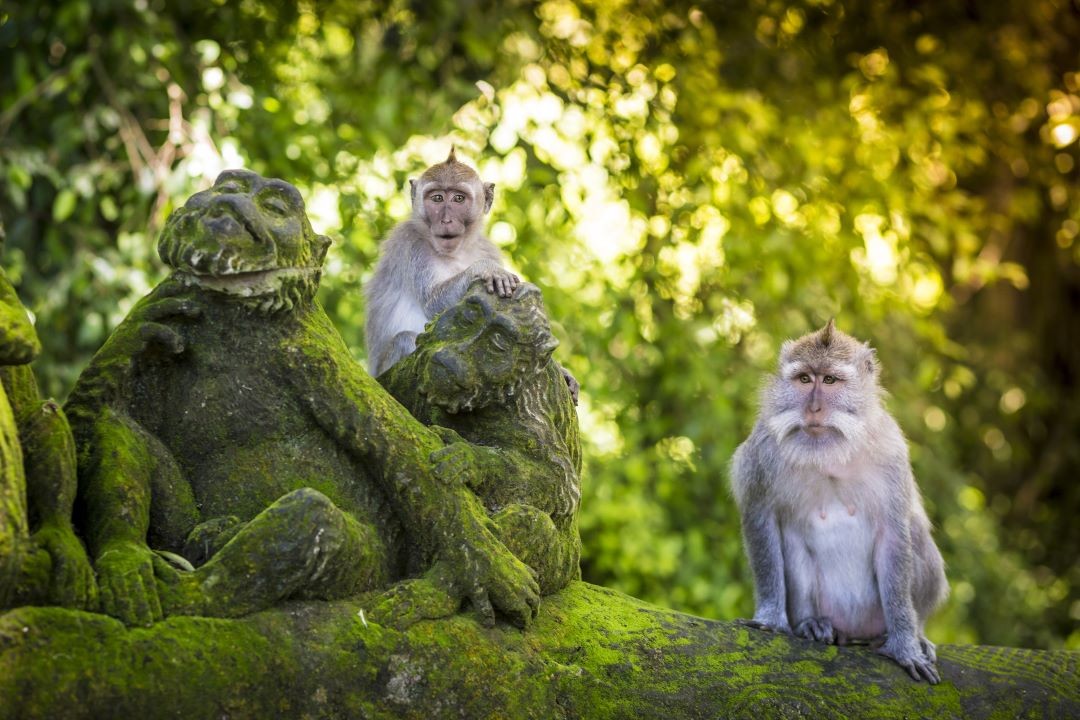 2. The Blanco Renaissance Museum
The Blanco Renaissance Museum is home and studio of Don Antonio Blanco. Here, you can see art collections made by Antonio Blanco. Such as paintings, collages, pictorial poems, and lithographic artworks with his favorite subjects about Balinese women in an impressionist style. The eccentric style is beautifully reflected in every piece of art on display at the museum. The museum also provides restaurants with Asian and European menus. Suitable for you as your next destination after taking a walk in Monkey Forest. The museum is open every day from 09.00 - 17.00 at a local time and located on Jalan Campuhan, about 10 minutes from Ubud Monkey Forest.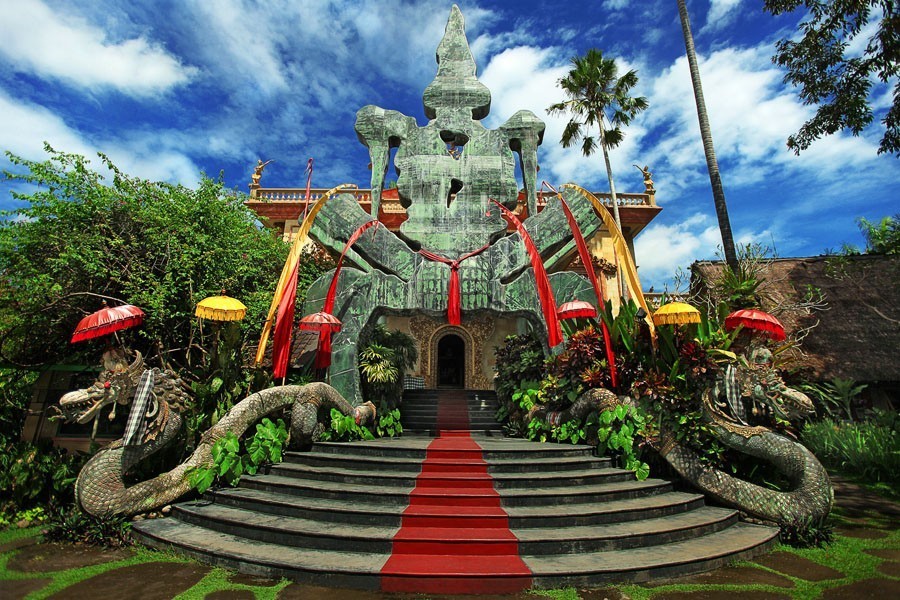 3. Balinese Typical Culinary Nasi Kedewatan
Now, it's time for you to have lunch with a special Ubud menu. Its name is Nasi Kedewatan, currently, it has two variants in its presentation. First, Kedewatan rice is mixed with chicken. Secondly, the rice and chicken are served separately. This culinary is suitable for you who like the spicy taste. You can easily find Kedewatan Rice around Ubud and other Gianyar areas.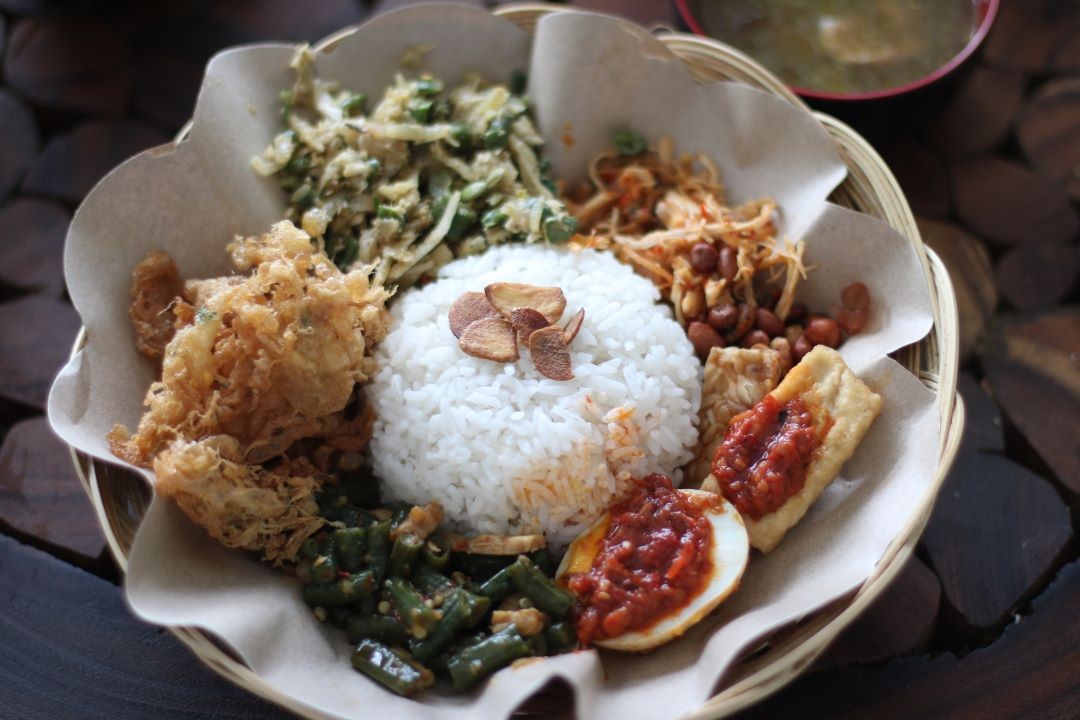 4. Taman Saraswati Temple
Taman Saraswati Temple is a beautiful water park in the center of Ubud. You can stop by after having lunch. A cool atmosphere inside the temple will relax you. Suitable to be used as a place to relax while enjoying the stunning typical Balinese architecture. You can see unique carvings on the temple walls and walk around enjoying lotus flowers that bloom in the temple pond. Don't forget to wear proper cloth when you enter the temple. Remember also, women who are in their period are prohibited from entering the temple.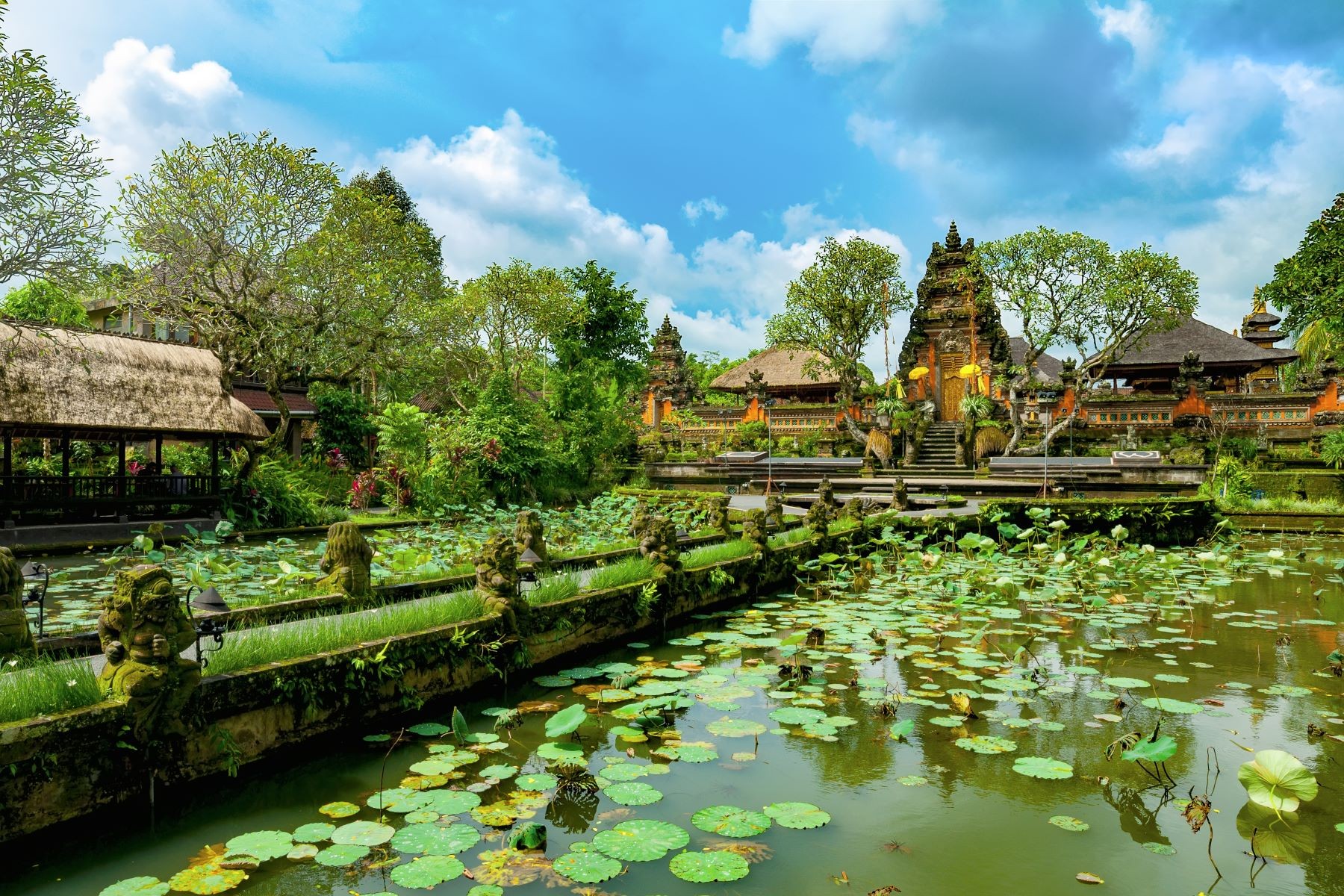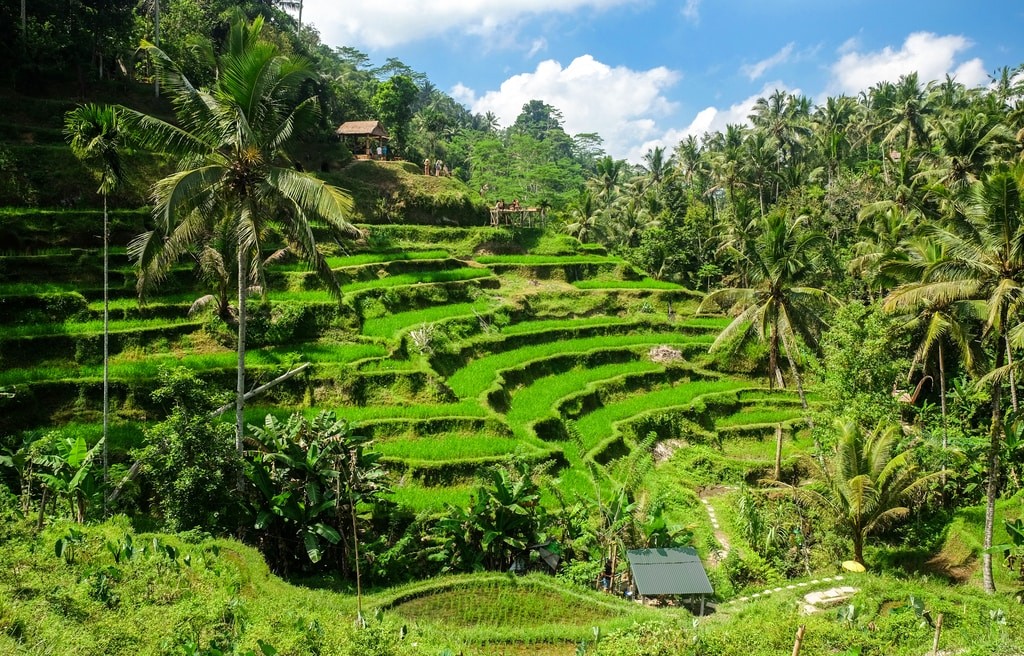 1. Tegallalang Terraces
Get up early and enjoy the fresh air of Gianyar! This time you can get more fresh oxygen to your lungs by visiting Tegallalang Terraces. A green terraced rice field as far as the eye can see. You can also interact with farmers in which near the area. Don't forget to wear comfortable footwear and also bring mineral water so that you are always hydrated. Look for Ceking Village, Tegallalang Sub-district to find this green expanse.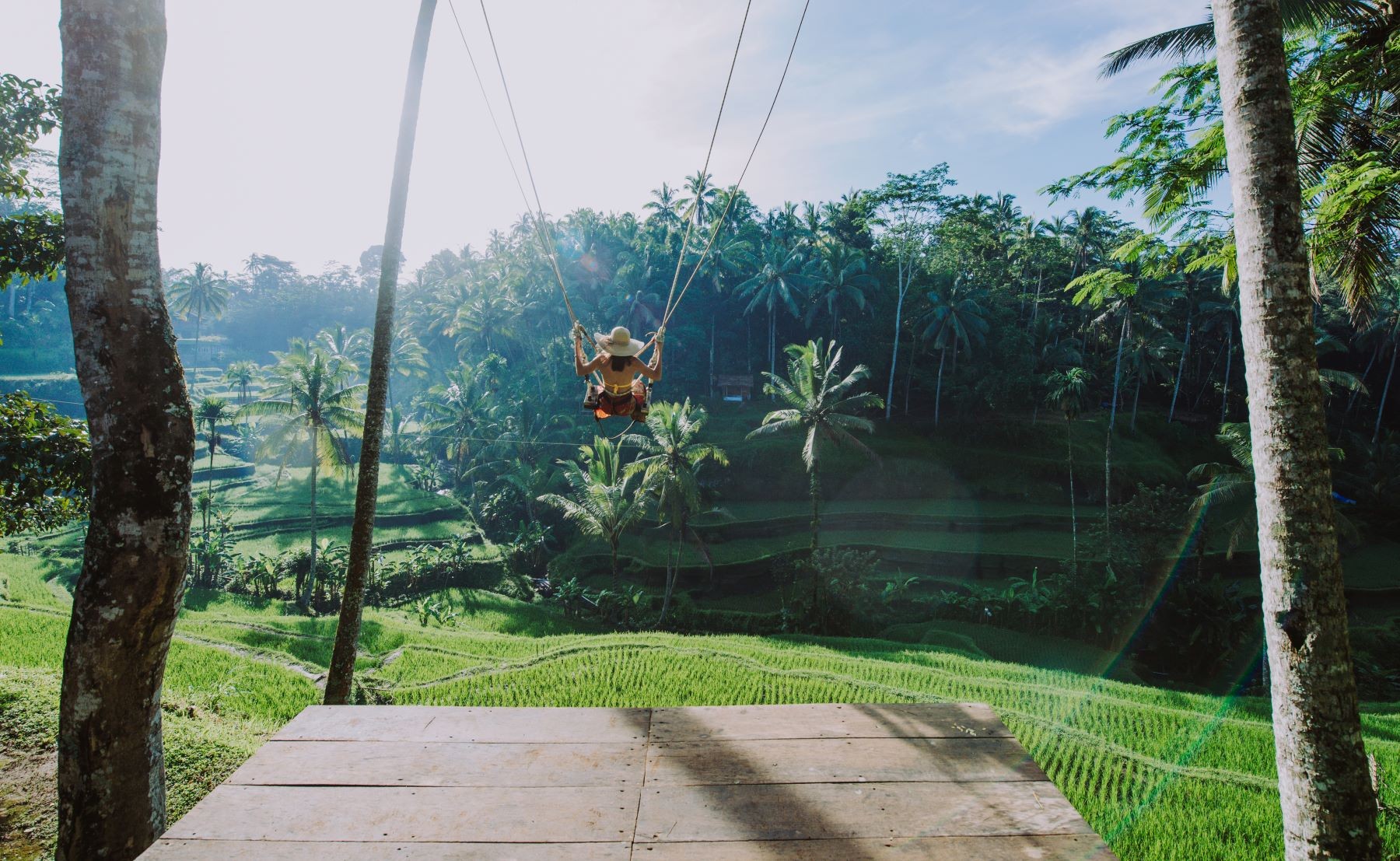 2. Gunung Kawi Temple
After going through the path in the green rice fields, it's time to visit Gunung Kawi Temple. This unique temple is located between cliff rocks. You can also explore Gunung Kawi Temple area in which is divided into several parts. Don't miss to stop by at the natural shower that comes from the holy spring. You only need about half an hour from Tegallalang Terrace to Gunung Kawi Temple. It is in Banjar Penaka, Tampaksiring, Gianyar.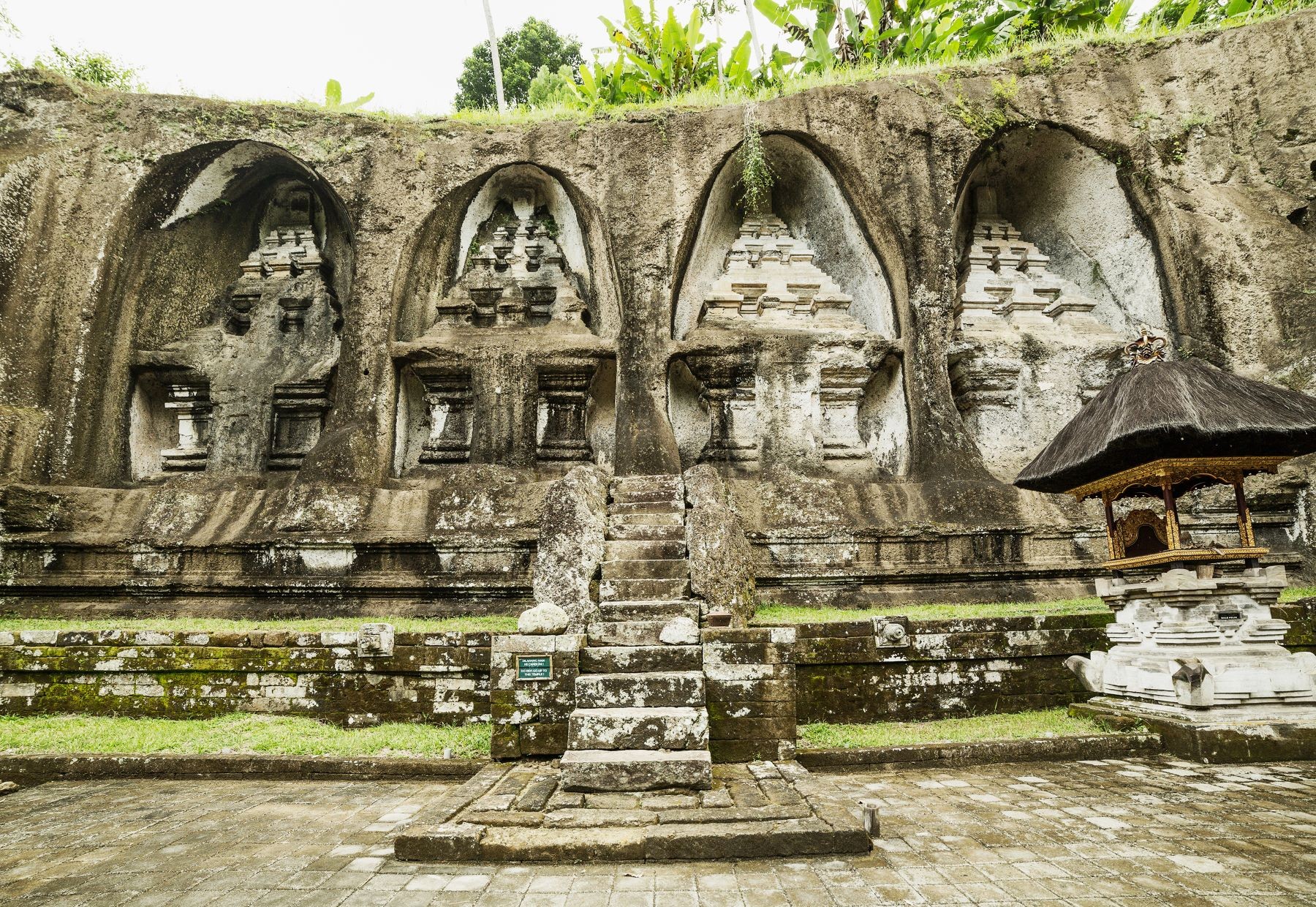 3. Tirta Empul Temple
Near Gunung Kawi Temple, visit Tirta Empul Temple in Tampaksiring can not be missed. Here, you can be more satisfied with playing water in the natural pond. Do prepare extra clothes, ok! It is said that the water in the pond is holy water which is often used as a religious ceremony for Hindus. So, enjoy the freshness of the holy water which purifies your body and soul at Tirta Empul. Spend around one and a half hours here, then continue to hunt Balinese souvenirs at Ubud Market.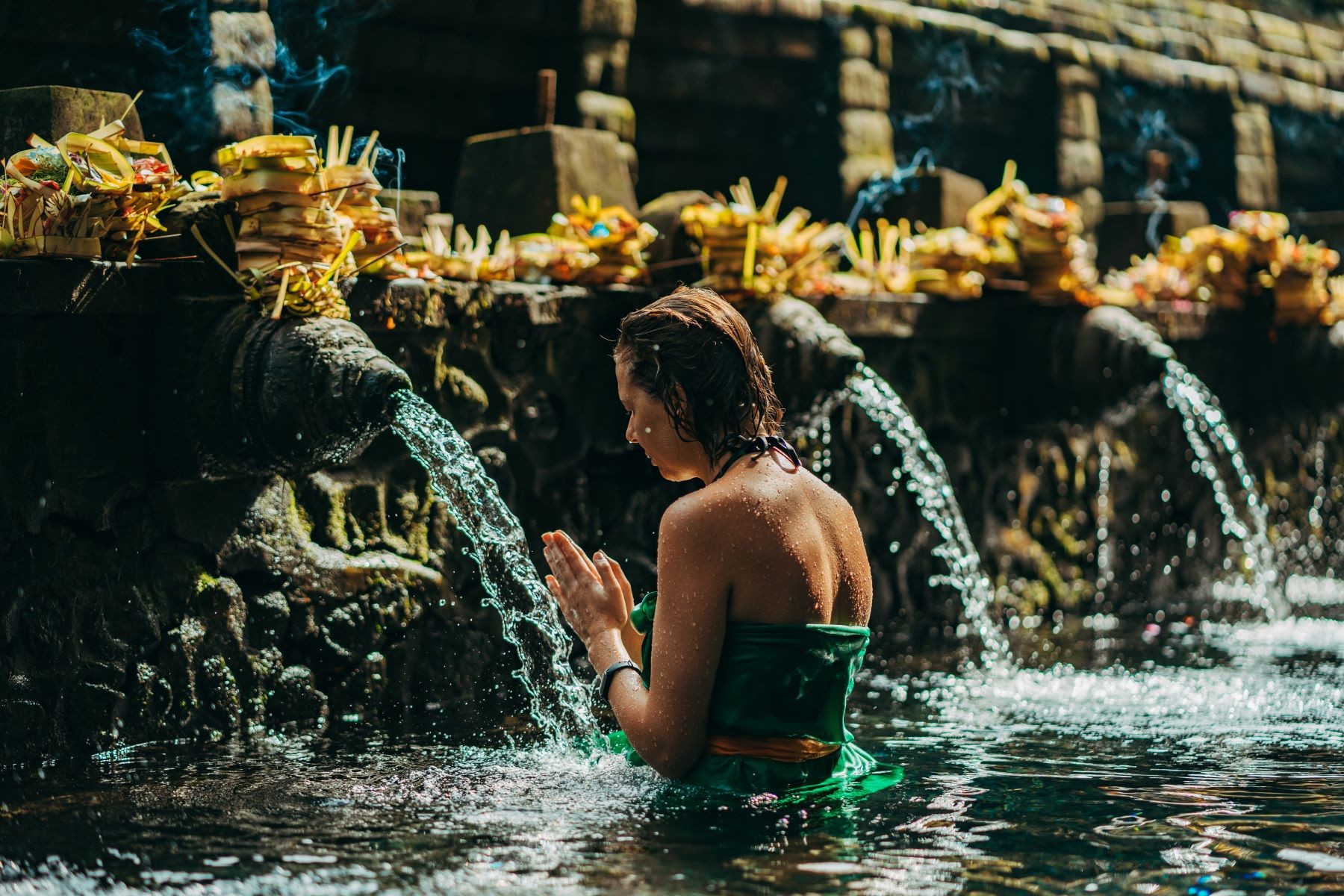 4. Ubud Traditional Market
Before going home, spare your time at Ubud Traditional Market because you can get lots of artistic souvenirs here. This market is, of course, selling various Balinese items and feel free to do bargaining. Make sure you start opening a half-price offer from the seller's offer. You can get a cheap final price with good quality goods. This market closes at 6:00 p.m. So, make sure you are not too late to get interesting items here.