Relax for a Week in Tabanan
To make your one-week vacation in Tabanan memorable, let's visit some of the beautiful places! In this article, we provide a few places to spend time in this district with lots of attraction. Check it out.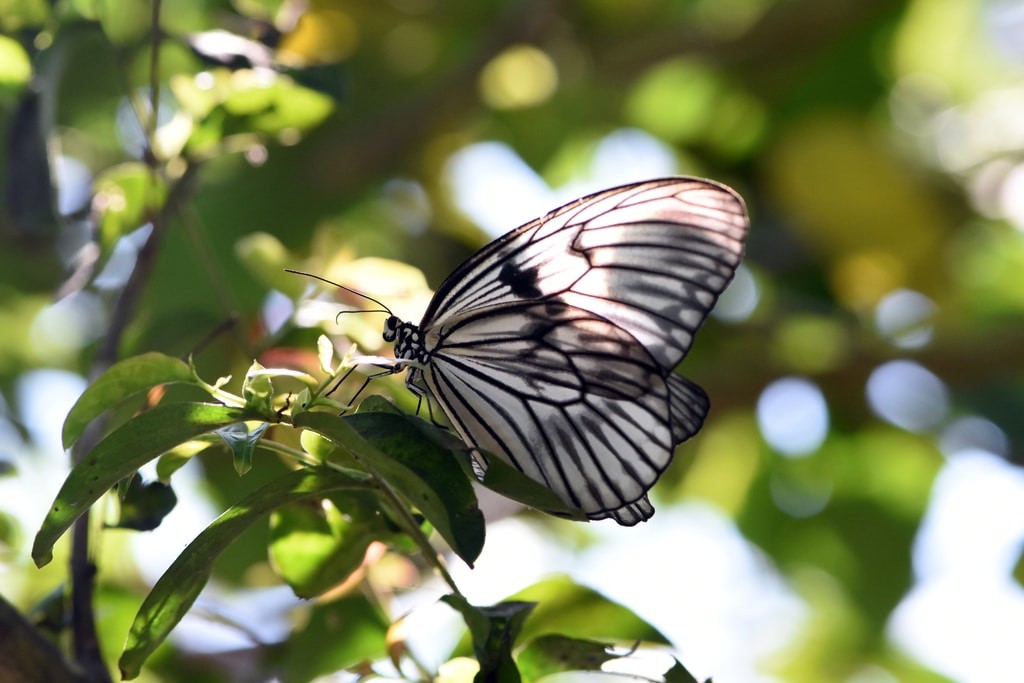 1. Bali Butterfly Park
The first destination will be the Bali Butterfly Park. Prepare yourself to meet a lot of butterflies that's ready to welcome you. There are several types of insects which are surely excellent to be your photo objects. Such as giant moth and grasshoppers. If you want to visit, you should come around 10 AM. At that time, you can see butterflies sucking honey and dew. After spending one hour at the park, it's time to take a trip to Alas Kedaton.
2. Alas Kedaton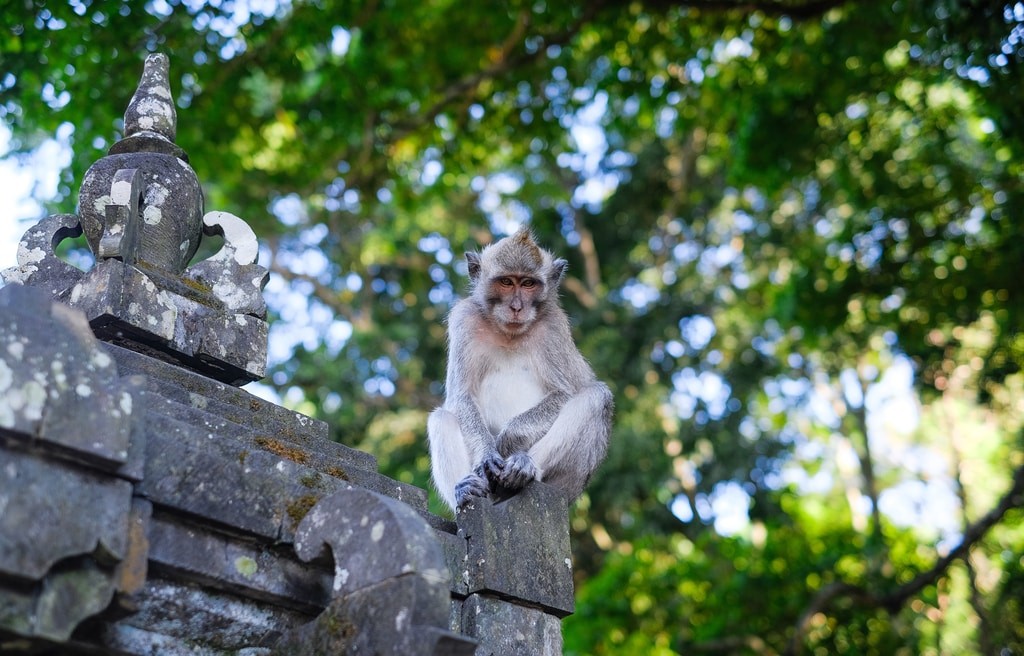 Walking in Alas Kedaton would be fun, because you'll be accompanied by around 200 monkeys in this small forest. Its beautiful natural environment creates a calm and sacred atmosphere. Every 210 days a year, festivals will usually be held at this temple. If you come at that time, you can see Hindus come to worship. Breath the fresh air of the forest as much as you can. Then, let's study the Balinese irrigation system at the Subak Museum.
3. Subak Museum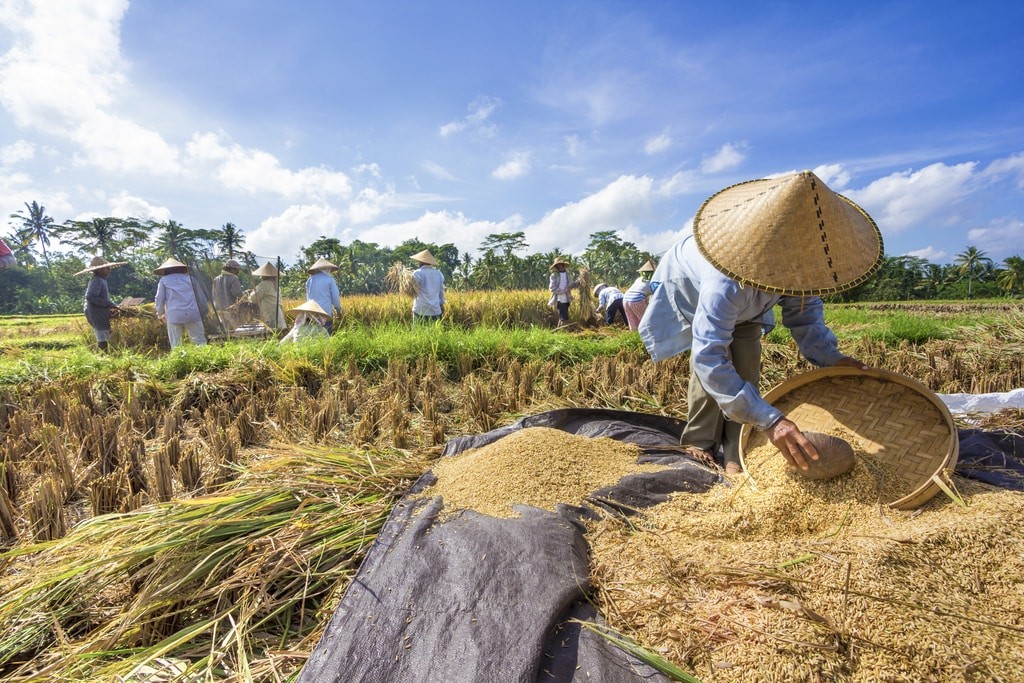 In this museum you can get information about a traditional Balinese irrigation system called Subak. This museum is divided into two parts that you can explore. If you want to see a collection of goods, audio-visual room, and miniature of the ancient Subak irrigation system, you can go to the closed part of the museum building. But if you want to see firsthand how the Subaj irrigation system works, you can visit the rice field area around the museum which is also still a museum property.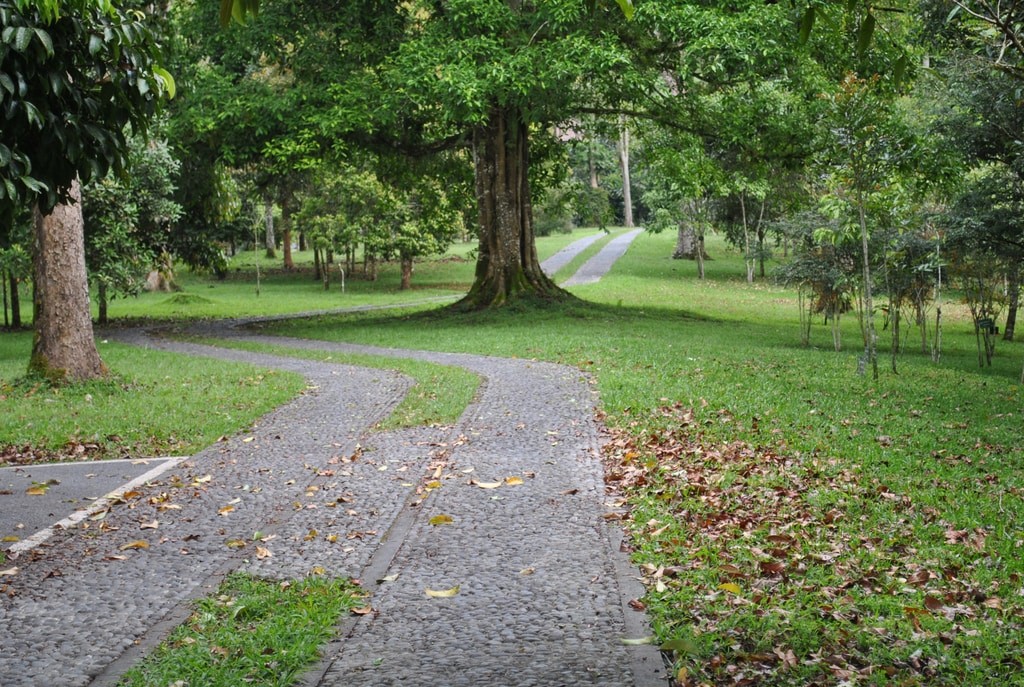 1. Bedugul Botanical Garden
At the Bali Botanic Garden, you can relax and enjoy the beauty of nature in a calm atmosphere while learning the benefits of various types of plants. Such as medicinal plants, ornamental plants, and various other tropical rainforest plants, as well as bird life. Don't forget to bring lunch, then choose the right place to eat. However, keep the environment clean by throwing your garbage in the trash can.
2. Lake Beratan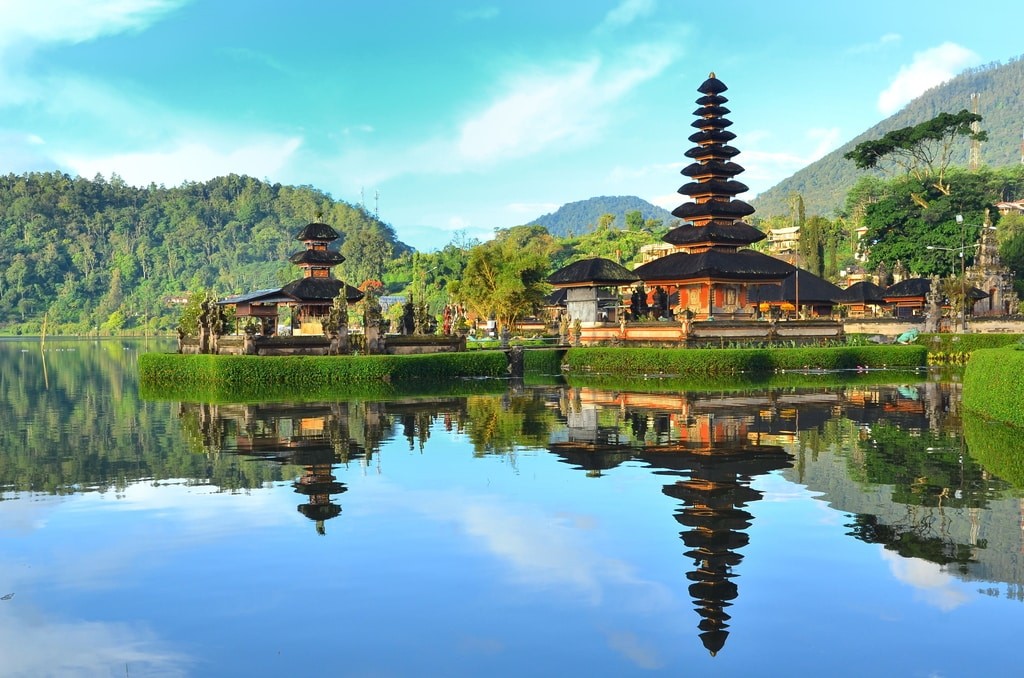 In this second largest lake in Bangli, you can feel the cool mountain air. This is the reason why Lake Beratan popular among tourists. This lake is already facilitated with adequate accommodations such as hotels, villas, restaurants, and water sports activities such as parasailing, canoeing, water skiing. Lake Beratan can be visited from 07.00 to 18.00 WITA. Beratan Lake is located in Candikuning Village, Baturiti District, Tabanan Regency, about 55 km from Denpasar City.
3. Ulun Danu Beratan Temple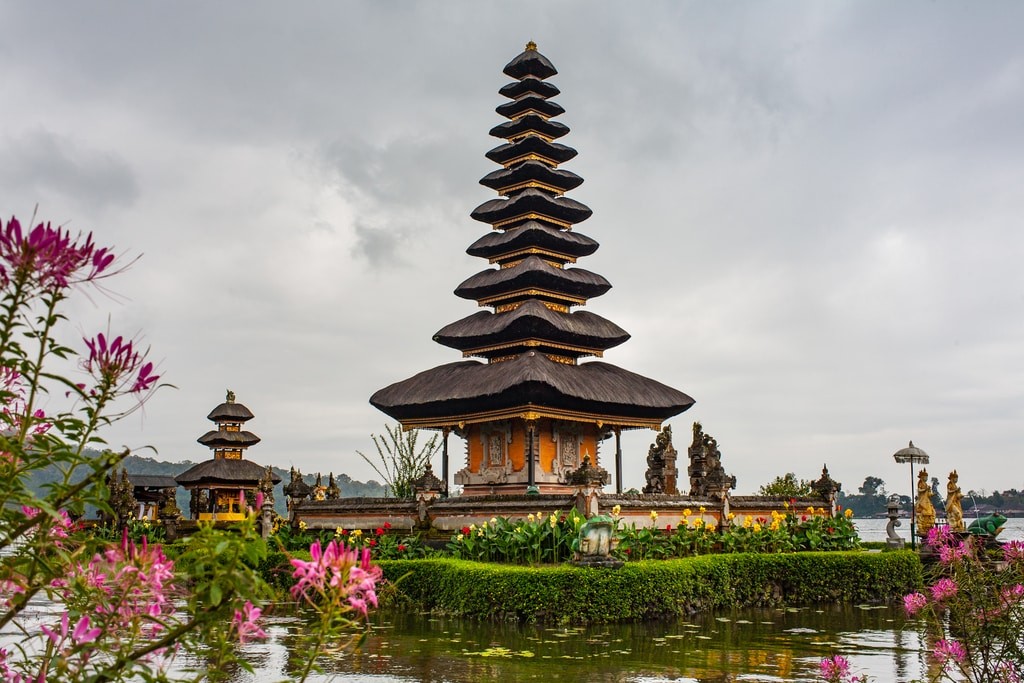 Ulun Danu Beratan Temple is located on the shores of Lake Beratan. Ulun Danu Temple was built in the early 17th century to worship Gods in order to invoke the grace of fertility, prosperity, human welfare and for the survival of the universe. Ulun Danu The temple is open every day at 08.00-18.00 Wita, and is located on Jalan Raya Bedugul, Candikuning, Baturiti, Tabanan Regency.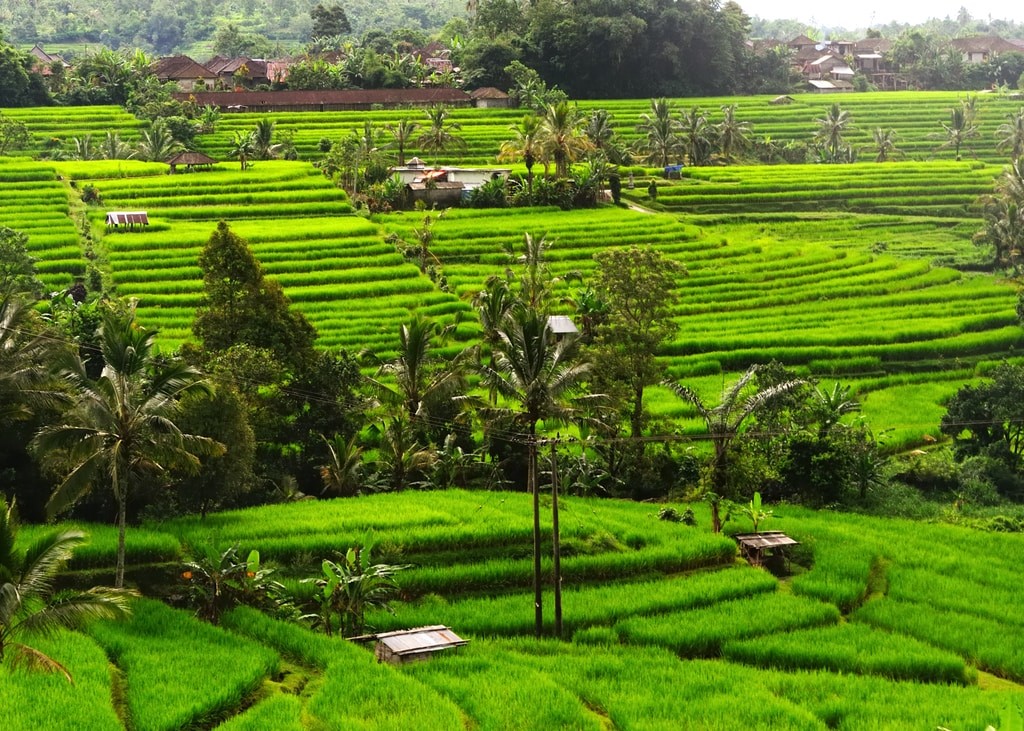 1. Jatiluwih Rice Field
You'd better come early in the morning if you want to visit the Jatiluwih Rice Field. You can breathe the fresh rural air while enjoying the beautiful scenery. The green expanse of rice fields can definitely relax your mind. You can also choose a spot to take some pictures. Bring your own breakfast and enjoy it in the gazebo in the middle of the rice field. From this field, Come to Jatiluwih Rice Field in the morning. Fresh rural air you can breathe when you are here. The green expanse of rice fields can relax your mind. You can choose a spot to take pictures while touring. Also bring lunch for breakfast and use the gazebo in the middle of the rice fields to sit and relax while enjoying your lunch. From Jatiluwih Rice Field, continue your journey to Pura Luhur Batukaru.
2. Luhur Batukaru Temple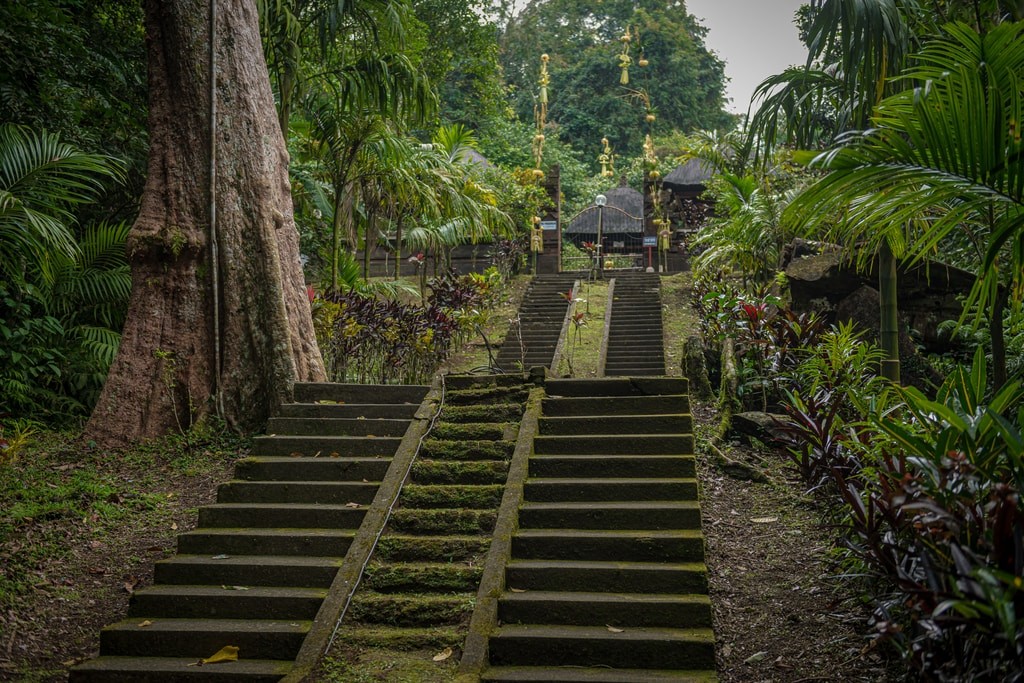 From Jatiluwih Rice Field, stop briefly to Luhur Batukaru Temple. The location is on the slopes of Mount Batukaru, so you will walk uphill a bit. The area is surrounded by green forest, so many tourists are using this view as a background photo. The air is rather cold, so you'll feel comfortable even if you have to take a long walk. If you want to visit this temple, it would be better if you come at the time of Piodalan, which is held on Thursdays after Galungan.
3. Penatahan Hot Spring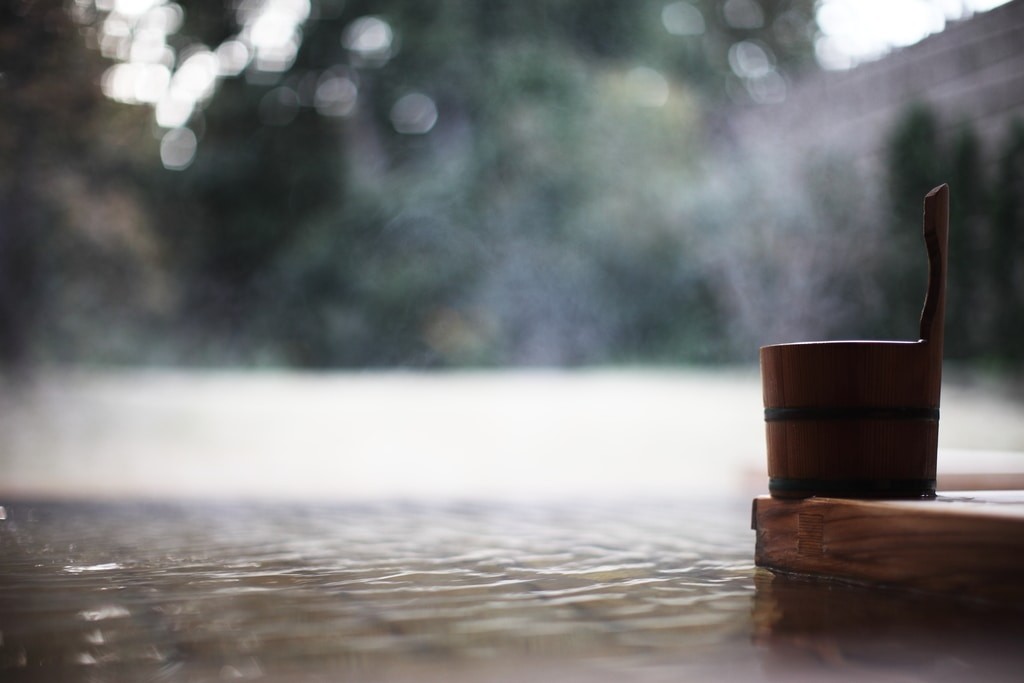 Soak your body in the Penatahan Hot Spring to get your fatigue off. You can also enjoy the view of Mount Batukaru right in the front of the pool. There are so many activities you can do besides feel the pleasure of hot water, such as trekking, biking, meditation, exercising, jogging, and fishing. Be sure to do various kinds of activities, because this place would be your last destination on the third day.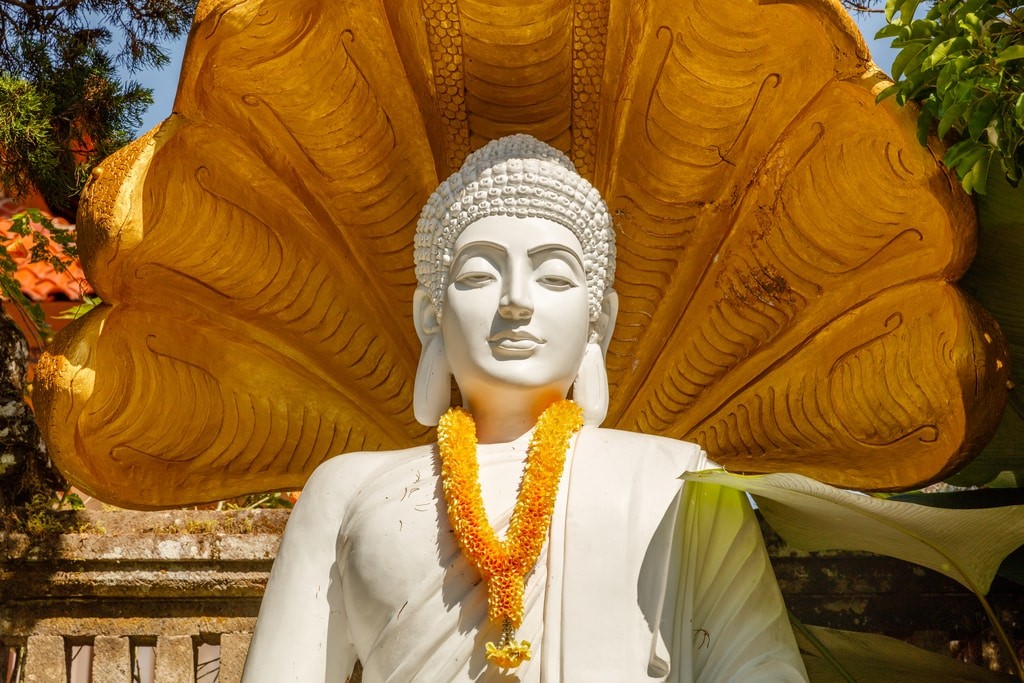 1. Dharma Giri Vihara
The Dharma Giri Vihara is a place of worship for Buddhism in Tabanan Regency. This monastery is very famous for its white sleeping Buddha statue which reaches 10 meters in length. This statue is the main tourist attraction of this temple. The Dharma Giri Vihara is located in Pupuan Village, 20 meters from Buleleng towards northern Bali. From this vihara, there is a beautiful waterfall that shouldn't be missed.
2. Blahmantung Waterfall
Surrounded by green trees and crystal clear water makes Blahmantung Waterfall visited by many tourists. Located at an altitude of 100 meters above sea level makes Blahmantung Waterfall the highest waterfall on the island of Bali. You can feel the beauty of the waterfall by swimming in a pool of water under the waterfall, while enjoying the view of the surrounding forest. Blahmantung Waterfall is located in Pujungan Village, Pupuan District.
3. Soka Beach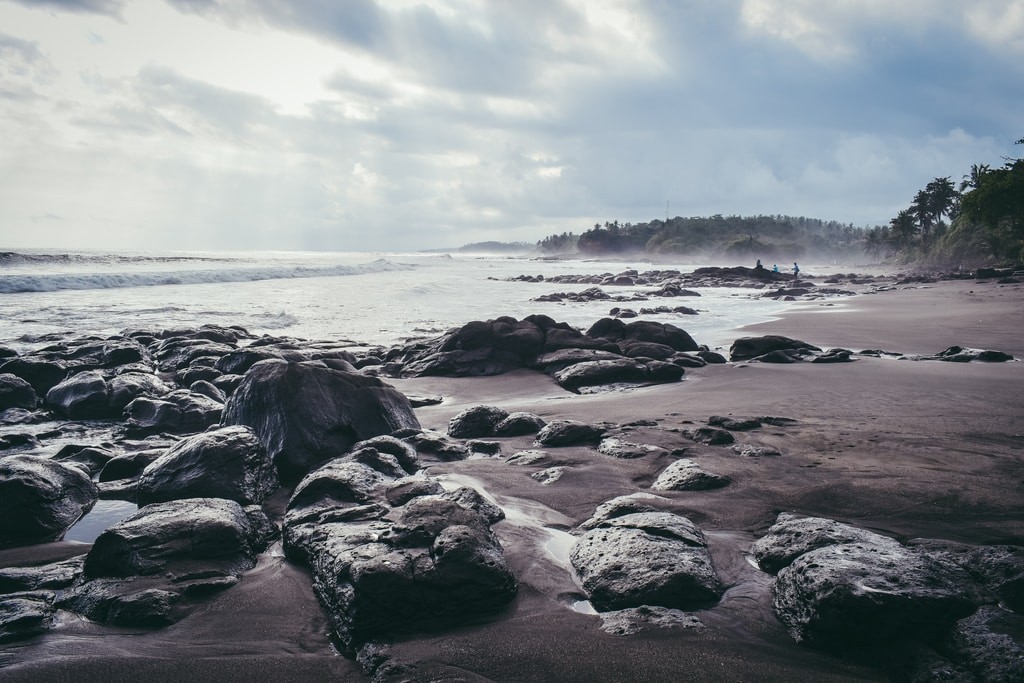 Soka Beach is a black sandy beach in Tabanan Regency. Along the beach area, there are coconut trees that lead to the west. If you want to see the sunset, the best spot is on a rock cliff close to Pura Luhur Serijong. Be careful if you want to swim, because Soka Beach is included in the Pacific Ocean waters. You can also rent a fisherman's property if you want to fish.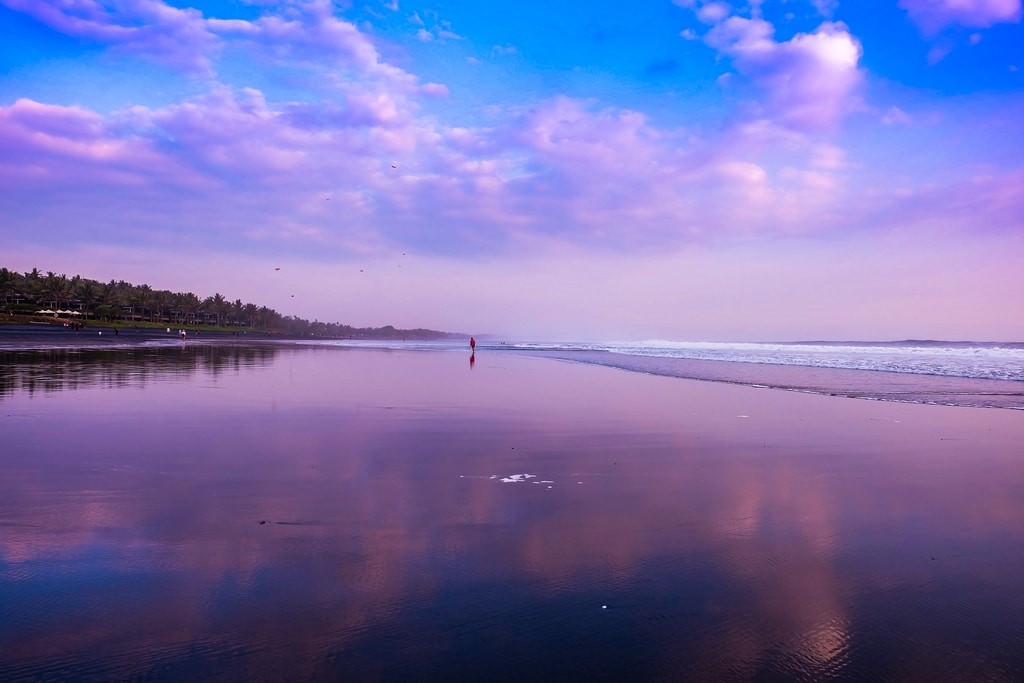 1. Kelating Beach
On the fifth day, you can visit Kelating Beach. Fishing is one of the mainstay activities for tourists. But if you don't have much time, you can just sunbathe or swim. This beach waves are relatively small and calm. Not far from the beach, there is a fresh water swimming pool. This pool can be an alternative if you do not want to swim at the beach.
2. Tanah Lot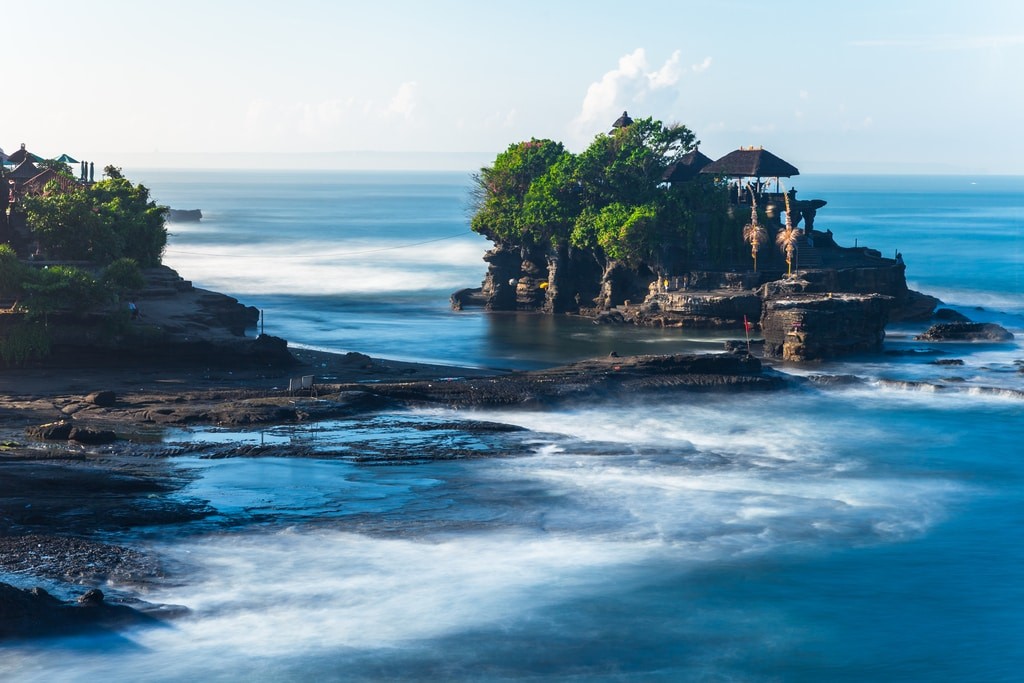 Tanah Lot Temple is a popular spot in Bali among tourists. There are two temples located on a large rock. One is located on a boulder and another is on a cliff similar to Uluwatu Temple. Tanah Lot Temple is a sea temple where worshiping the gods of the guardian of the sea. Tanah Lot is also considered a beautiful place to see the sunset. The location of Tanah Lot Temple is located in Beraban Village, Tabanan.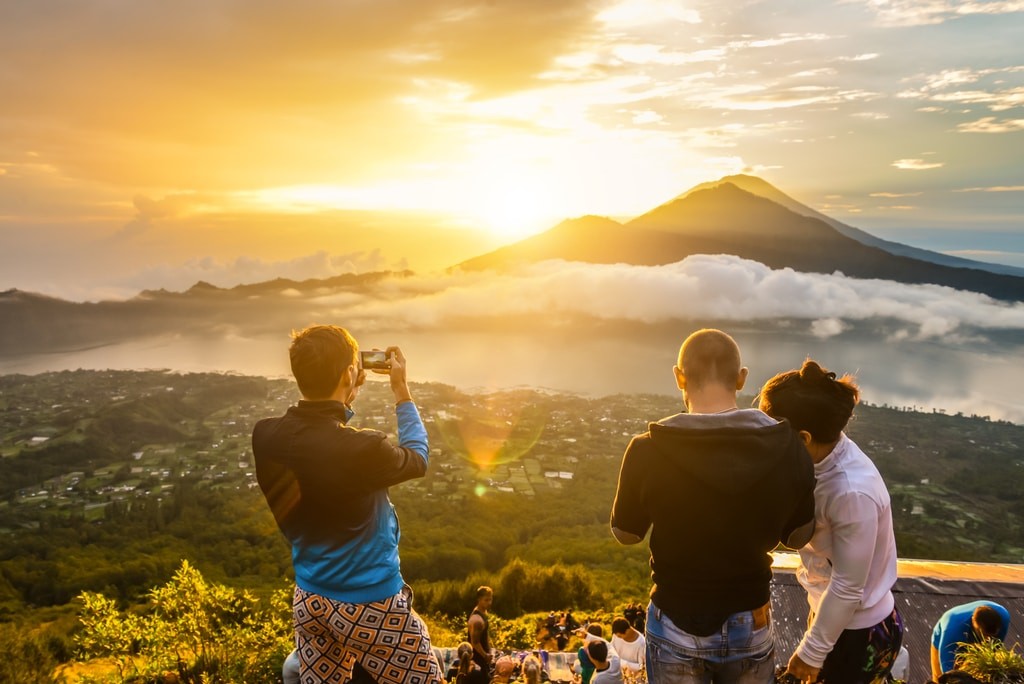 1. Baturiti
Today, let's get up earlier and sip coffee while enjoying nature in Baturiti! In Baturiti, you can easily find many interesting cafes. The concept of a cafe that blends with nature is the main attraction of visitors. You can taste Balinese coffee at the edge of height. The fresh coffee you taste can be a stress reliever. After tasting hot coffee in the highlands, it's time to soak in a hot tub.
2. Angseri Hot Spring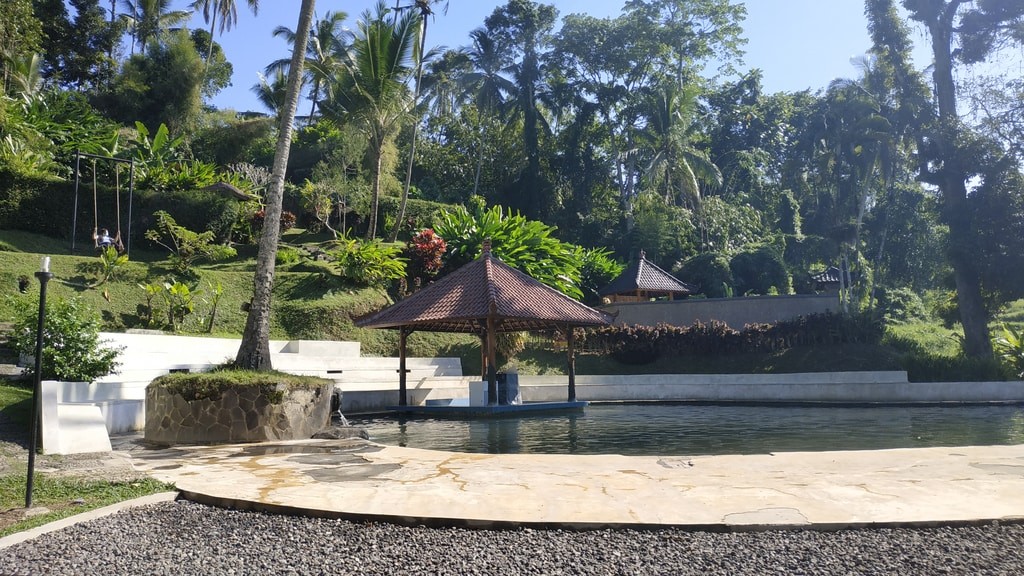 The atmosphere around the beautiful Angseri Hot Spring bathing pool makes you feel at home! This is an ideal place to stretch your muscles. You can choose to soak in the sharing or private pool, according to your convenience.
3. Typical Tabanan Cuisine, Nasi Angin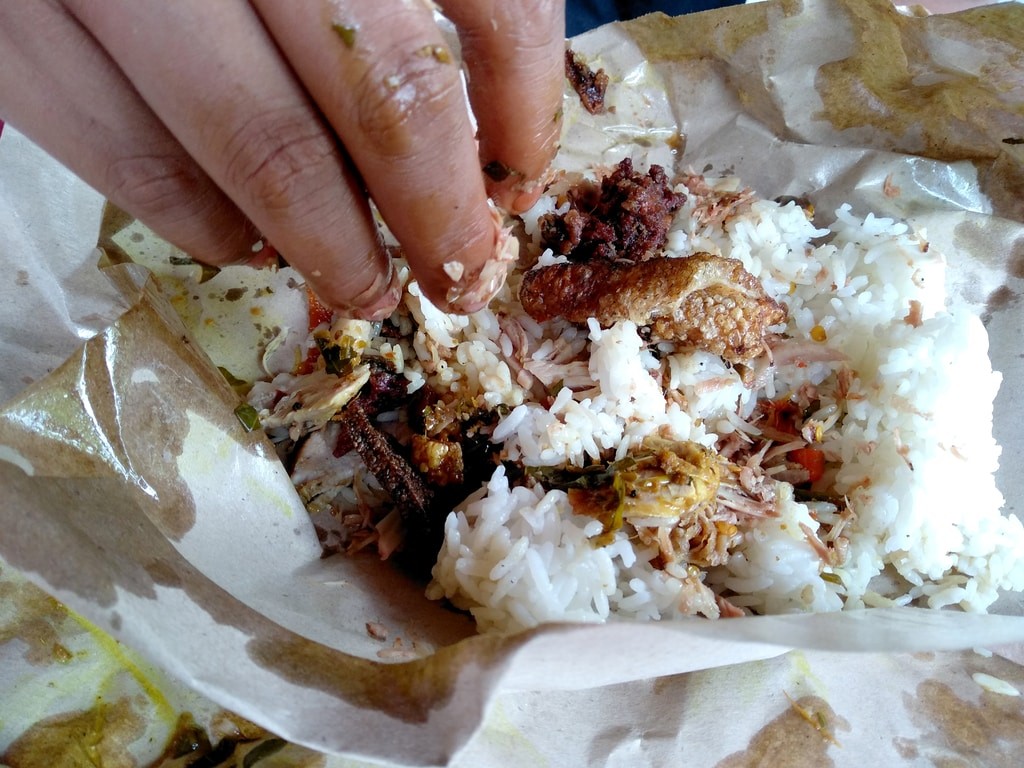 Nasi Angin consists of warm rice with fried noodles mixed with cauliflower, pork jerky, shredded meat and savory broth. It's not classified as halal cuisine because pork jerky is one of the mixtures. This pork jerky is cooked with palm sugar so it tastes sweet. The combination of the sweet taste of jerky and savory soup is very fitting to be a menu at night after bathing in a pool of hot water.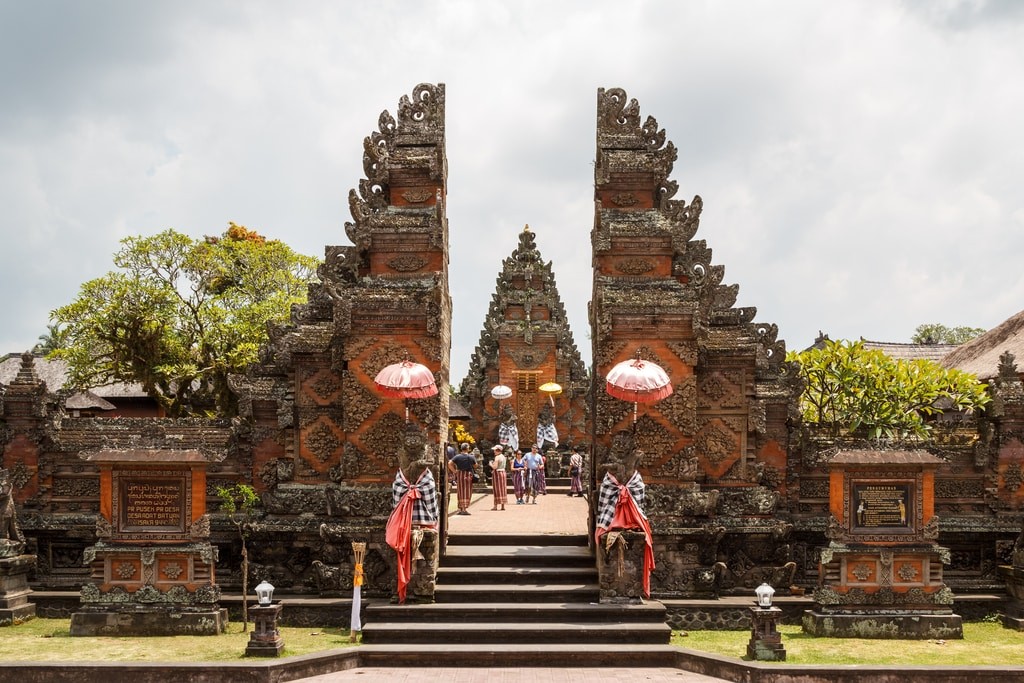 1. Malen Pujungan Temple
Located in the highlands makes Malen Pujungan temple surrounded by a variety of green vegetation and cool air. Many tourists visit the place to meditate. If you have time, you can also try meditating. In this temple, there are many statues. You can get many interesting photos by taking pictures with the sculptures. Don't forget to wear a sarong when visiting the temple. If you don't bring one, usually you can rent it in the front of the temple.
Well, now you already know where to go while in Tabanan. It's time to find the accommodation. Don't forget, comfort and safety are also important factor for you. You should choose an inn around the tourist attractions that you will visit.