Special Memories in Karangasem for 4 days
Do you only have four days for holiday? No worries! There are many fun things you can do in Karangasem Regency for 4 days. You'll definitely create many special memories during your vacation. Before starting the trip, you'd better check your physical health first. You'll visit a variety of tourist character traits plus weather changes from the highlands to the lowlands. Also don't forget to prepare your traveling equipment to make your vacation more comfortable and memorable.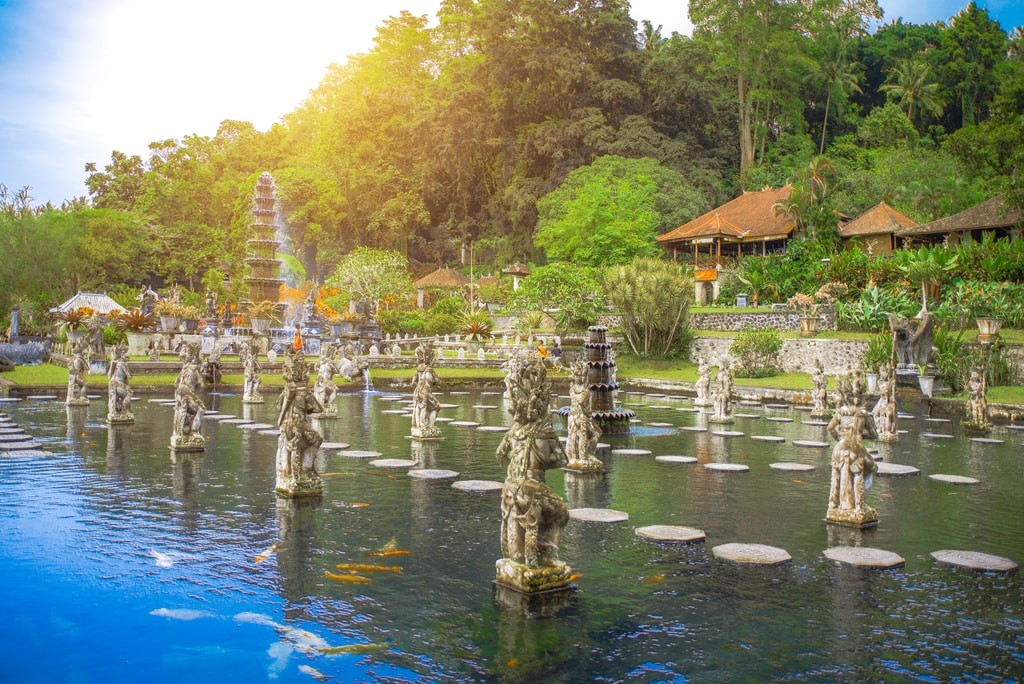 1. Tirta Gangga Water Park
You can start the first day of vacation by visiting Tirta Gangga Water Park. There's a large pool of water with Rahmayanan and Mahabrata statue. The Balinese-Chinese architecture is perfect to be your photo background! Don't forget to bring a change of clothes if you want to play water. Or, you can just simply walk around the water park, take a few photos, and enjoy the cool atmosphere. You only need around 1.5 hours in the park, then you'll be ready to continue your journey to Puri Agung Karangasem.

2. Puri Agung Karangasem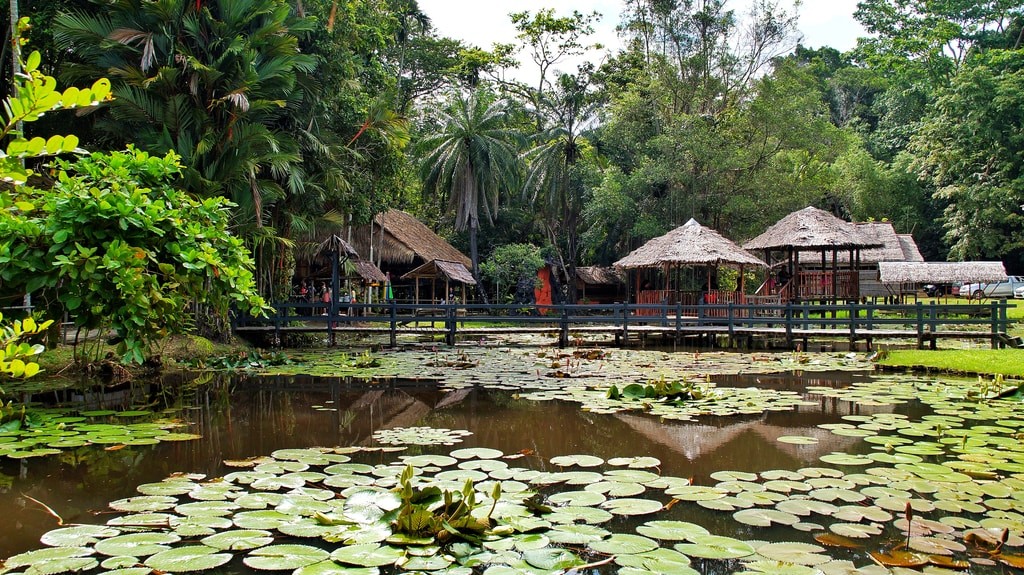 With only 15-minute drive from the Tirta Gangga Water Park, you'll arrive at Puri Agung Karangasem. In there, you can see many relics from the Karangasem Kingdom. The location is quite large, so you need a lot of water to keep hydrated. If you're tired, you can take a short rest in a small hall. Just like in the first place, you only need about 1.5 hours. And after that, let's have a good lunch!

3. Taman Soekasada Ujung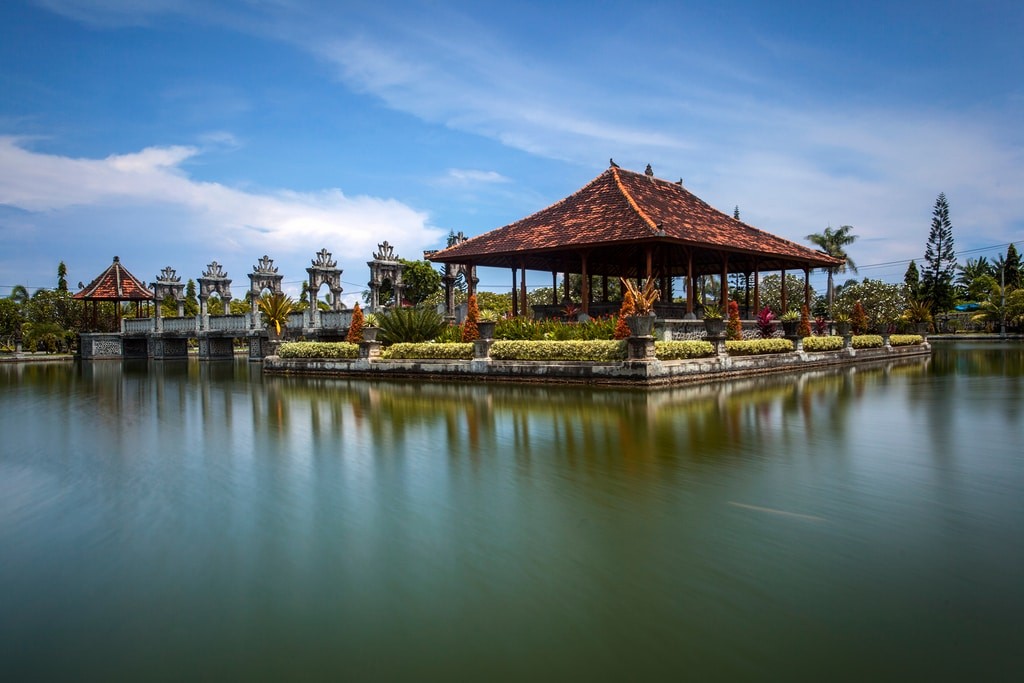 From Puri Agung Karangasem, you can visit another interesting spot called Taman Soekasada Ujung. This water park with ancient Balinese and European architecture will make you relax, because you're gonna be greeted with a beautiful view that will soothe your eyes. Taman Soekasada Ujung becomes the closing destination of your trip on the first day.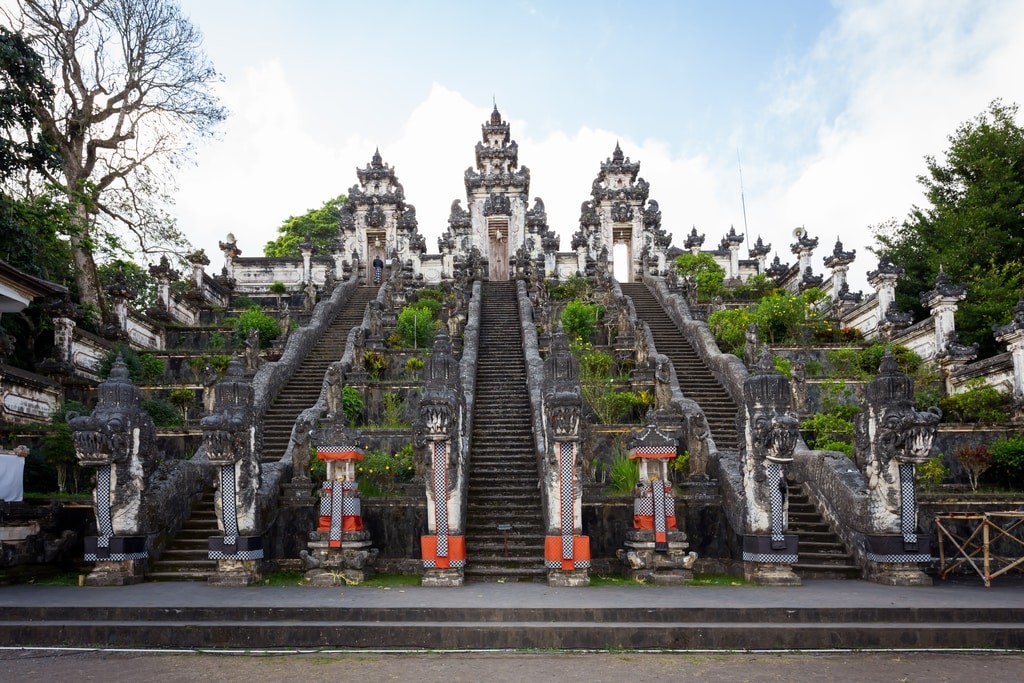 1. Lempuyang Luhur Temple
Climbing to the top of the hill will be a fun activity on the second day. This time, you will visit Lempuyang Luhur Temple, which is located at the top of Bukit Lempuyang. You can spend one hour to walk around and take some selfies. There a famous and iconic photo spot in this place. It's in the temple gate with Mount Agung as the background. If you're early, the sunrise will also be part of your phot background!

2. Jemeluk Beach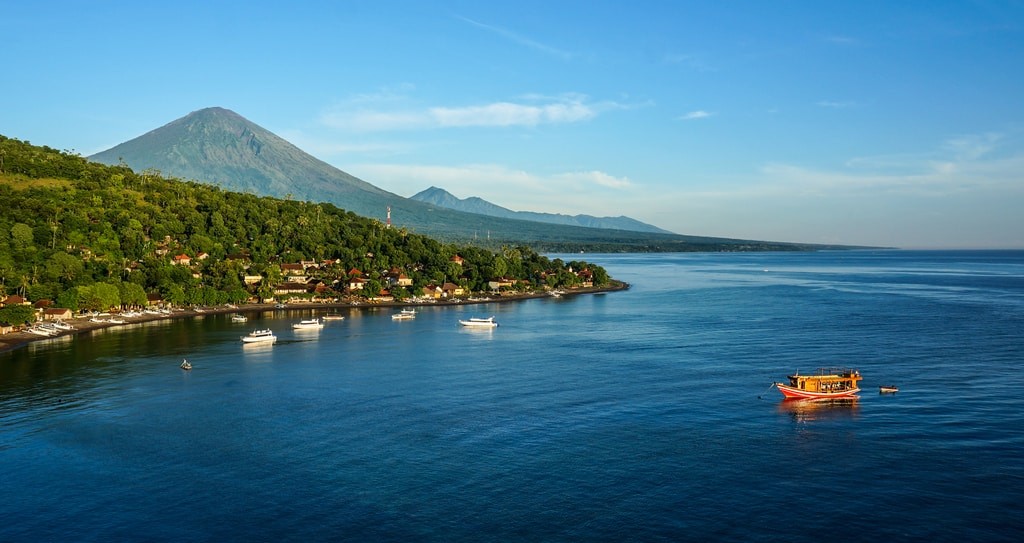 From Lempuyang Luhur Temple, it's time to Jemeluk Beach for diving and snorkeling. The waves are perfect for doing both of these beach activities. If you don't bring diving or snorkeling gear, you can rent it at a rental place that is lined up on the beach. After tired of playing water, you can rest in one of the stalls around the beach while enjoying some good meals!

3. Amed Beach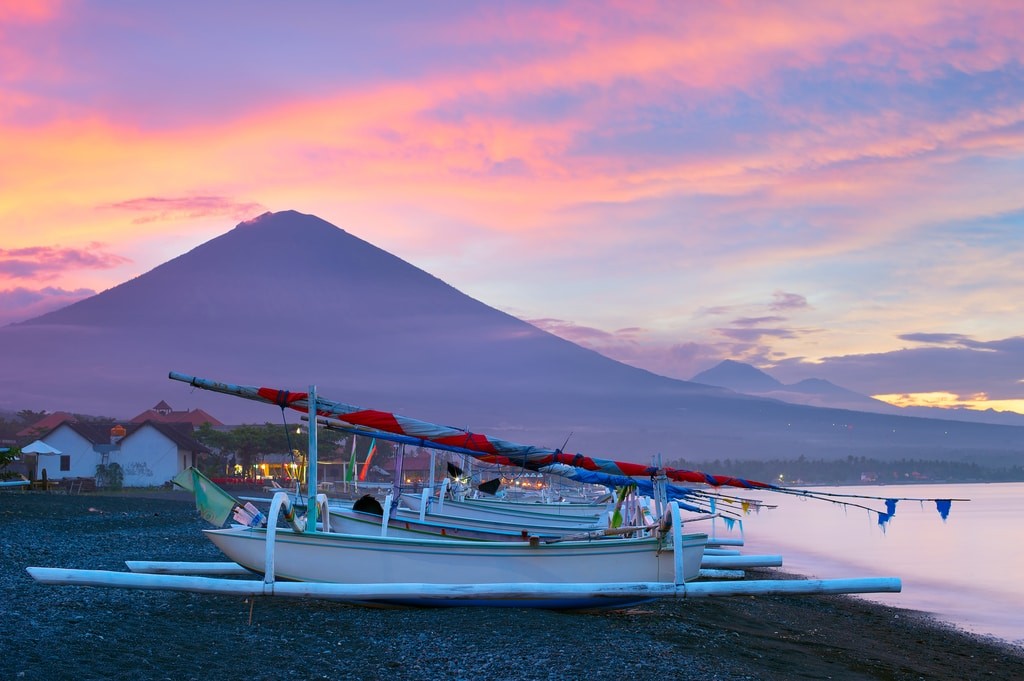 Not far from Jemeluk Beach, there is Amed Beach. This beach has calm waves with an amazing sunset panorama. You can sit back and relaxed while watching fishermen preparing to sail. Or take a leisurely walk along the beach while picking up beautiful small clams. From Amed Beach, you can see Mount Agung from a distance, and it's surely the best object for your photos. After enjoying the beach atmosphere, get ready for dinner, then return to your inn to rest.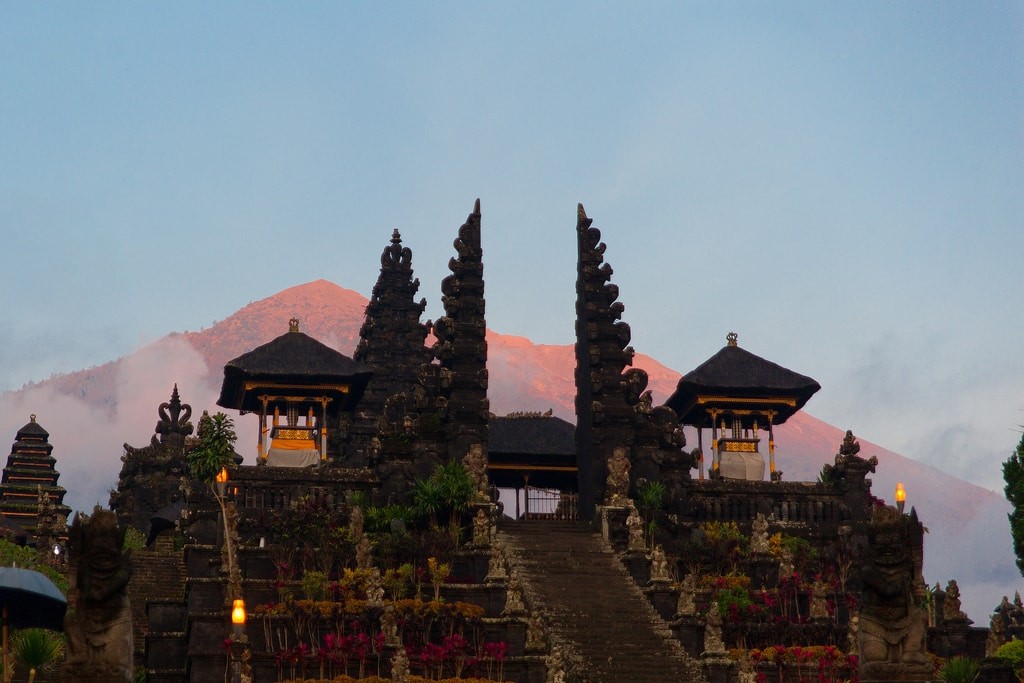 1. Besakih Temple
Let's explore the biggest temple in Bali: Pura Besakih! You can spend an hour here while looking for interesting photo spots and watching Hindus worship. In Bali, all temples don't allow women who are on the period to enter. So, make sure you don't break their rule.

2. Bukit Nampo, Sibetan
From Besakih Temple, there is Bukit Nampo in Sibetan. It's located up the hill, so you can see the valley and salak plantation owned by residents from a height. What a fun vacation activity! Of course this scene can be a good photo object. You can also stop by the zalacca plantations and buy it directly from their gardens.

3. Virgin Beach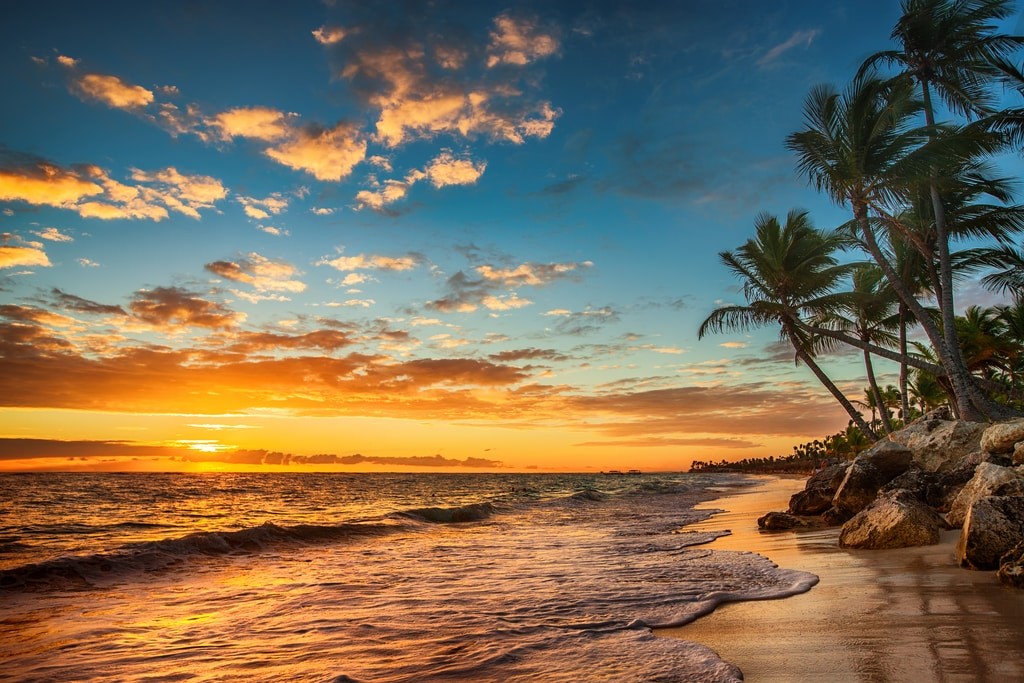 The waves on Virgin Beach or White Sand Beach are not too big. So you can swim or snorkel freely there. You can also relax while enjoying the massage services offered by locals. Virgin Beach is the last destination on the third day. So you can spend your time until after sunset.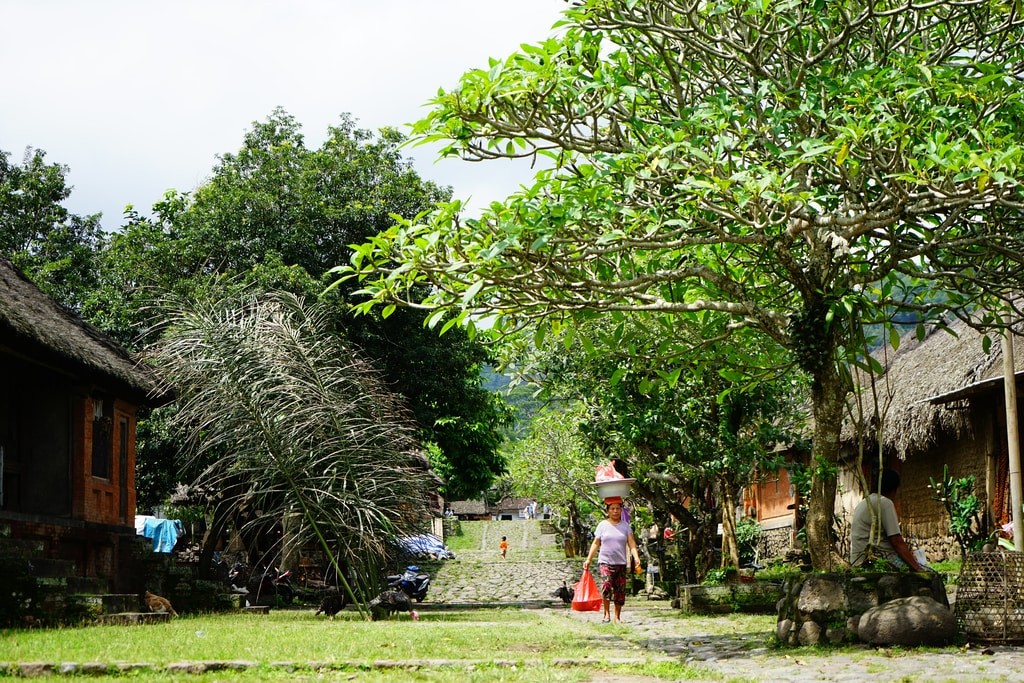 1. Tenganan Pegringsingan Village
In the village of Tenganan Pegringsingan, you can visit the local residents' houses who are weaving gringsing cloth while looking at how they are made. After walking around, take a short break while chatting with the locals at the village hall, to add your knowledge about the Bali Aga community.

2. Candi Dasa Beach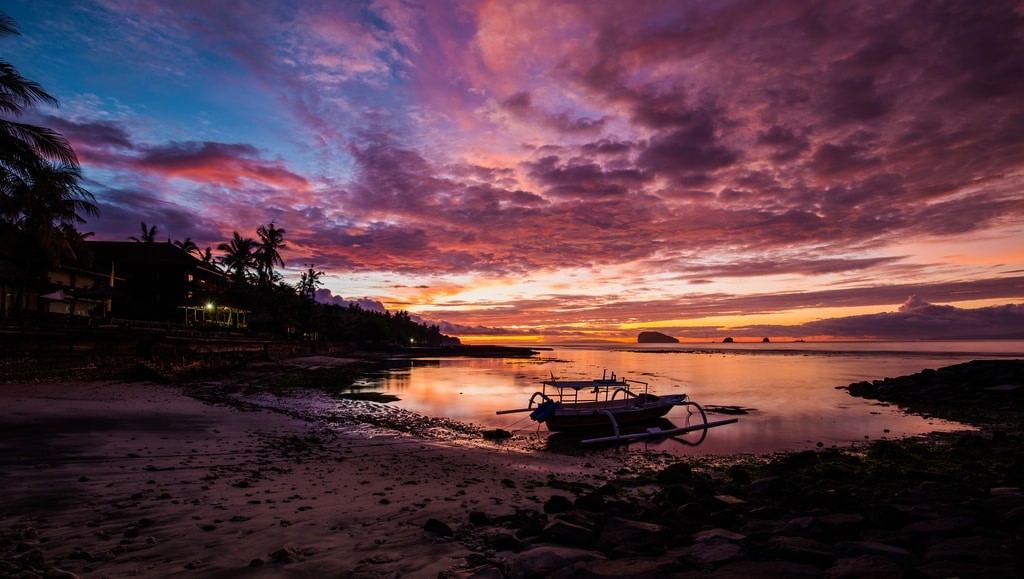 Now, let's have a lunch at a roadside seafood restaurant in the Candi Dasa Beach area! You must try the coconut water sold along the beach entrance. It'll refresh your body and mind. After that, relaxing at the beach until the afternoon. You can wait for the sunset to come, and it will be the closing activity of your last day in Karangasem.