Satisfy Your Senses with The Memorable Experience of Two Days Adventure in Denpasar City
Bali as one of the pieces of paradise in Indonesia presents various interesting tourist attractions. Even for visitors who only have the opportunity of two days to vacation in Bali, especially in Denpasar City which is the capital of Bali Province.
On your two-day vacation trip in Denpasar this time, you will visit exciting tourist attractions. Like, Sindhu Beach, Kumbasari Market, Bali Denpasar Museum, Jagatnatha Temple, Sanur Beach, Werdhi Budaya Park, Museum of Fingerprint Paintings, and Bajra Sandhi Monument. So, come on, check out the reviews about these places below before your visit.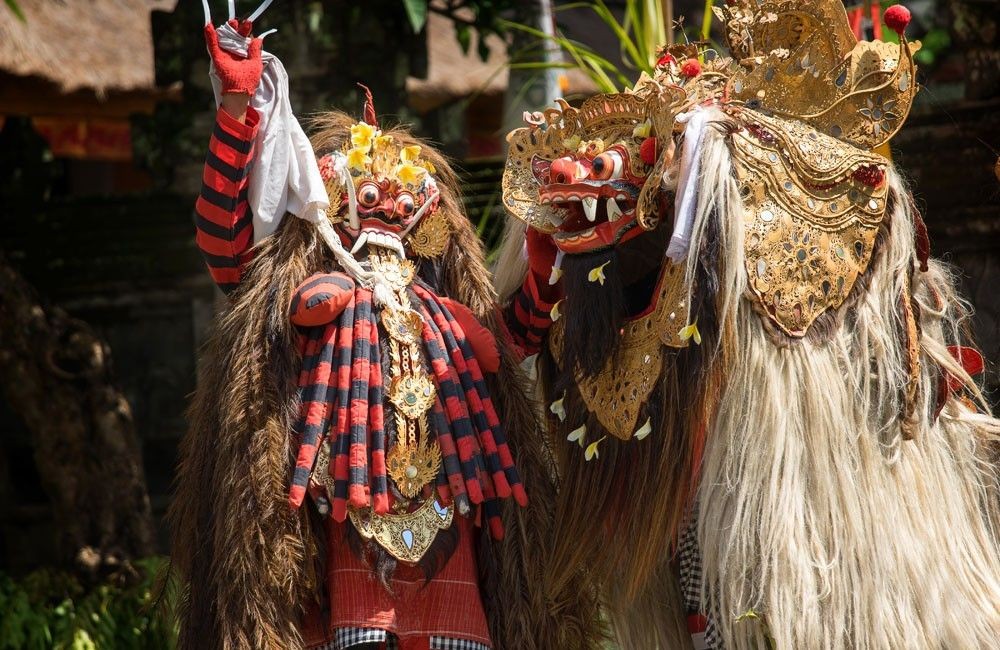 1. Sindhu Beach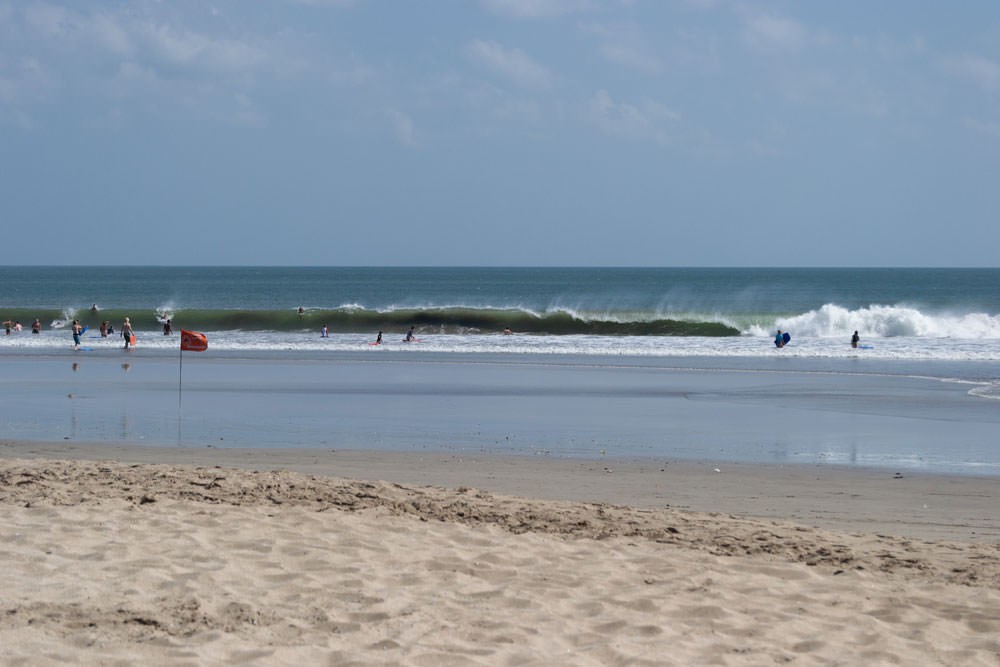 Catching the beautiful sunrise on Sindhu Beach can be the opening day of your first day in Denpasar. Although this beach is not as famous as Sanur Beach, Sindhu Beach has a calm atmosphere and is suitable for visitors who want to see the sunrise while enjoying become close to the nature. Sunrise time in Denpasar is approximately at 6.23 a.m. Come 30 minutes beforehand so as not to miss seeing this beautiful natural panorama. From Sindhu Beach, drive 20 minutes to Pasar Kumbasari for tasting local dish as your breakfast.
2. Kumbasari Market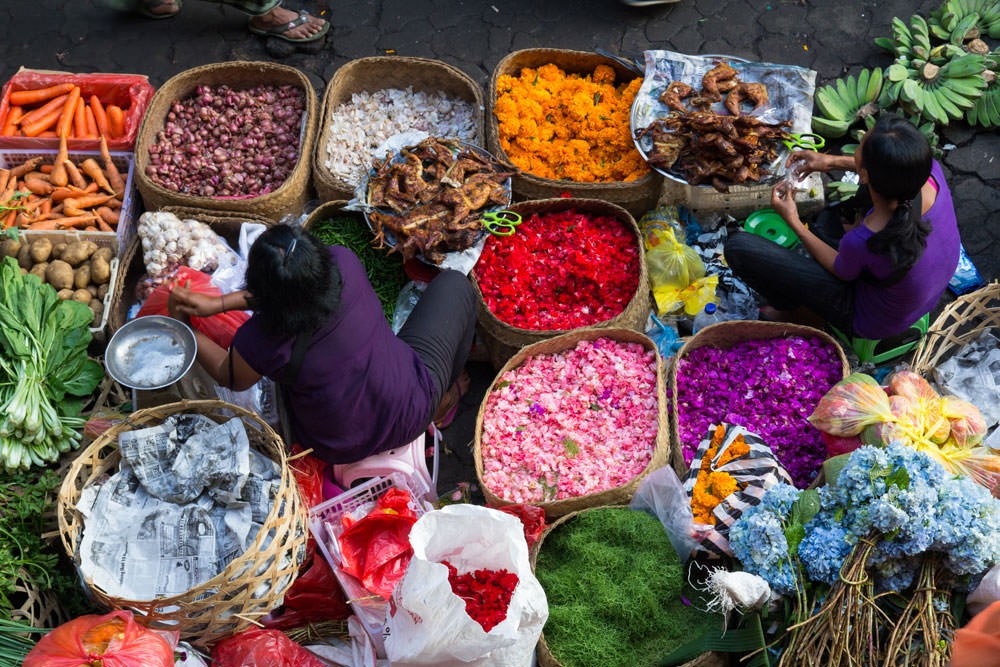 Kumbasari Market is the largest and most complete traditional market in Denpasar. Address at Gajah Mada Street, Pemecutan, this market owns a traditional Balinese building that has four floors to be explored. In this market there are various handicrafts and Balinese art works that you can buy as souvenirs. To get affordable prices, feel free to bargain here. This market is open every day from 09.00 – 17.00.
3. Bali Denpasar Museum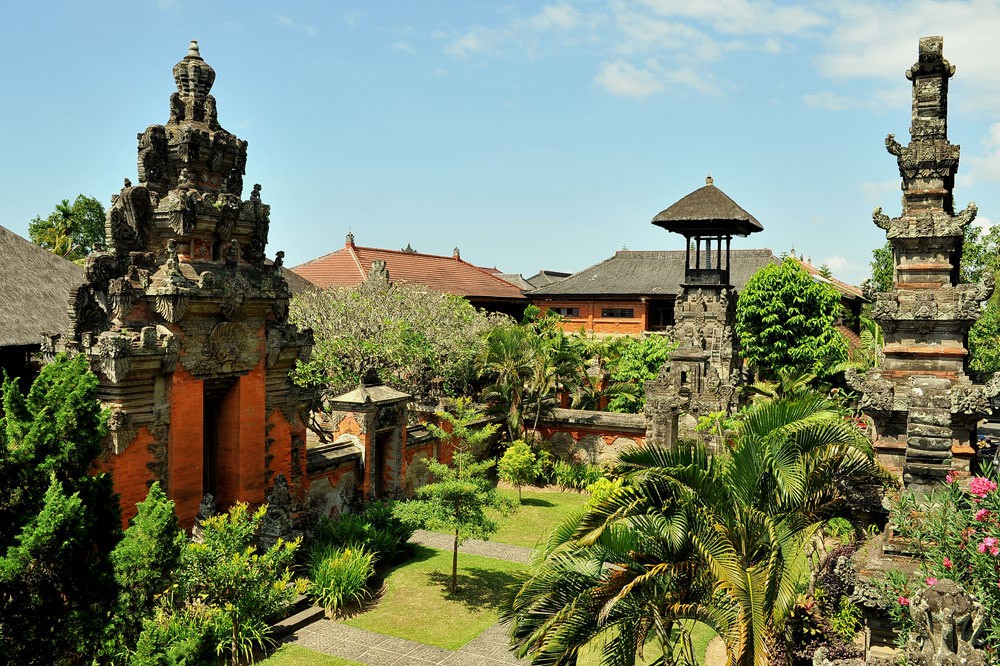 Three minutes from Kumbasari Market, there is Bali Museum that you can go on foot. Various information regarding historical heritage of Balinese ancestors are displayed here. Besides, this museum has a unique building architecture. So taking pictures with the background of the museum can beautify your photos.
4. Jagatnatha Temple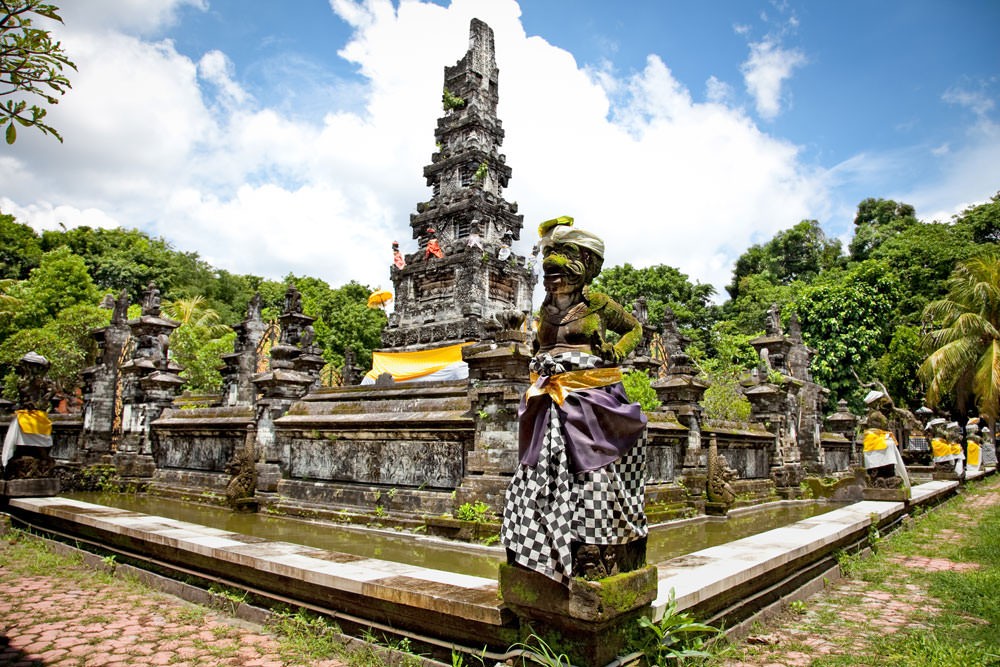 Jagatnatha Temple is considered as the largest temple in Denpasar. Gloriously made of white coral, the temple walls are carved based on various traditional stories that tell about Sang Hyang Widhi and several Deities in the teachings of Hinduism. Tourists will be amazed by the beauty of the carvings in this temple. Jagatnatha is a sacred temple, so tourists must wear polite clothes when visiting here. This temple is located at Surapati Street, Denpasar.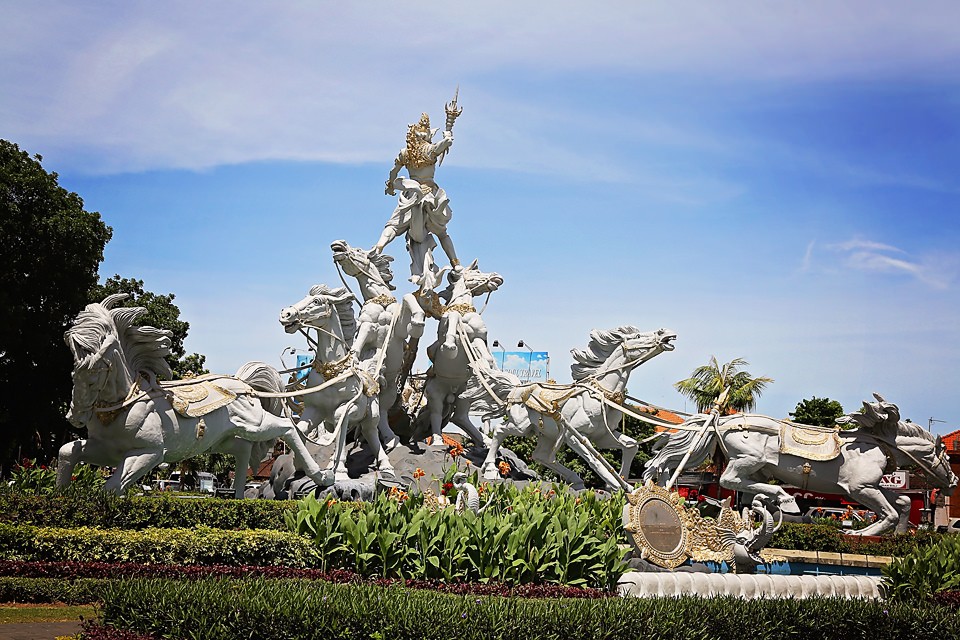 1. Sanur Beach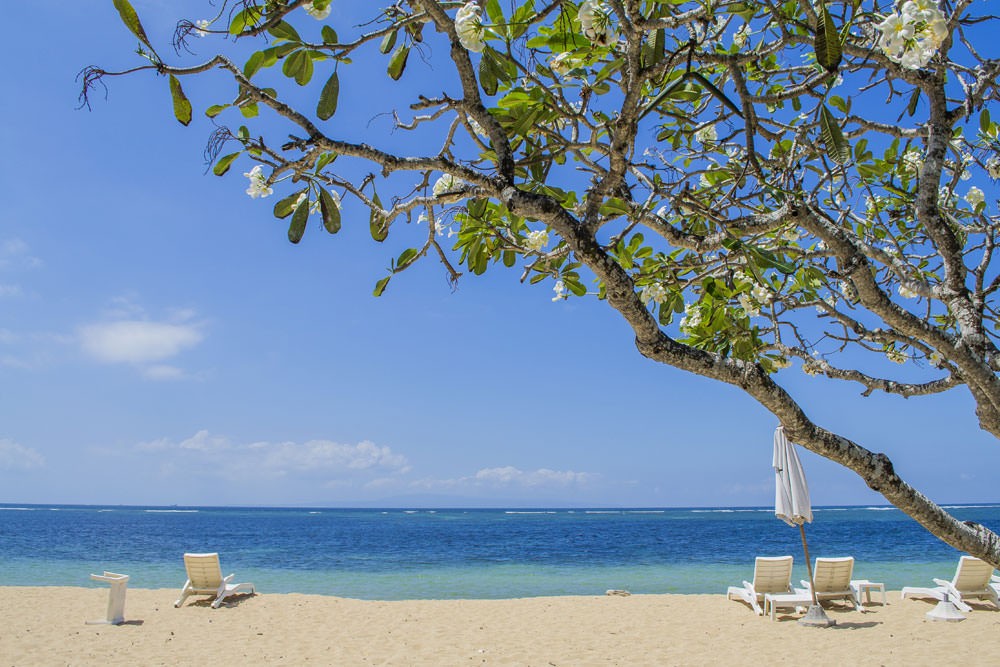 The second day in Denpasar can you start with snorkeling or diving on Sanur Beach. The beauty of the underwater world of Sanur Beach can make you feel like there is a new world. Not only snorkeling and diving, you can also relax while sunbathing on the beach. If you are thirsty and hungry, there are many stalls on the beach that ready to serve you.
2. Taman Werdhi Budaya Art Center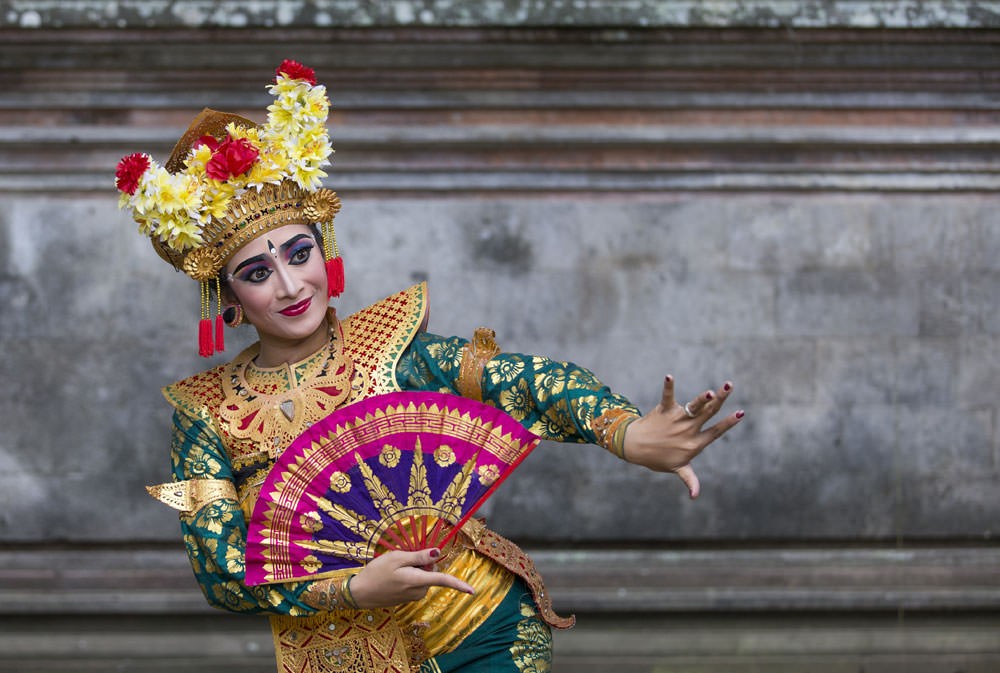 The Art Center in Denpasar City was inaugurated under the name Werdhi Budaya Park. Used for staging various Balinese art and cultural performances, the Art Center is located on Jalan Nusa Indah, Denpasar. The Bali Art Party, an annual Bali event is regularly held here. Usually held in June-July, in every year. This is a suitable place for visitors who want to see various kinds of Balinese art performances. The Art Center Bali is open from 07.30 to 15.30.
3. Museum of Fingerprint Painting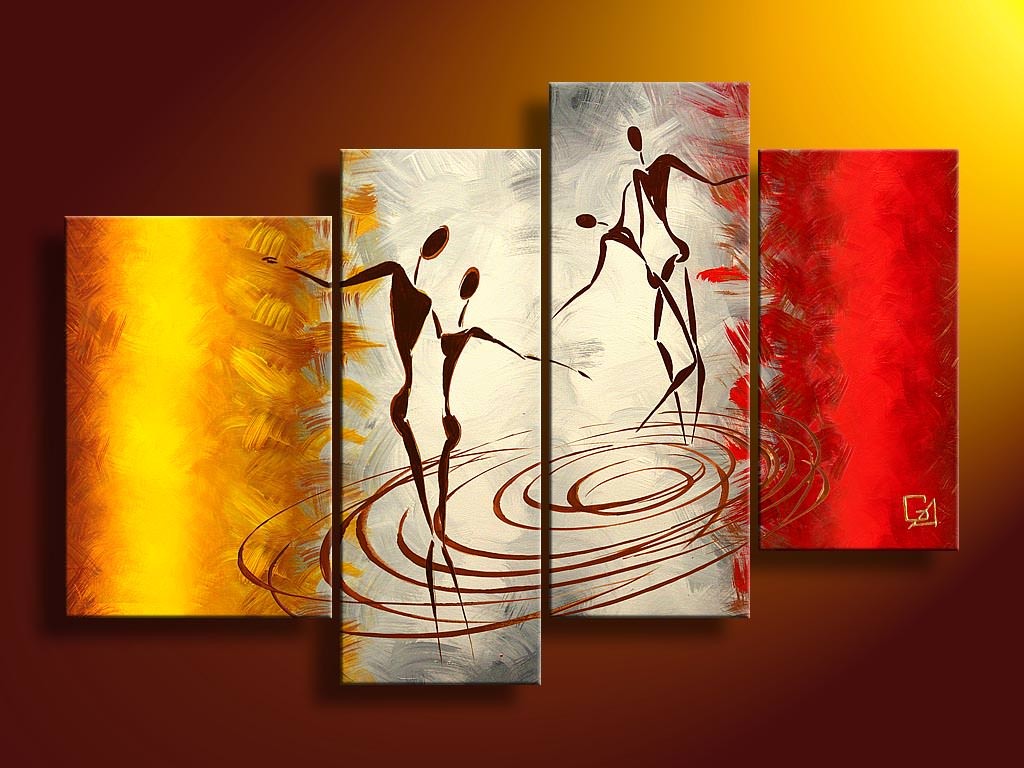 The Museum of Fingerprint Painting was built in 1993 and was inaugurated in 1995. Gede Ngurah Rai Pemecutan was the founder of this museum. In this museum, you can see about 640 paintings painted by himself, using his own hands without painting brushes. In addition to paintings, there is also a collection of poems with various themes also written by him. If you like literature, this place can also give you a new reference.
4. Bajra Sandhi Monument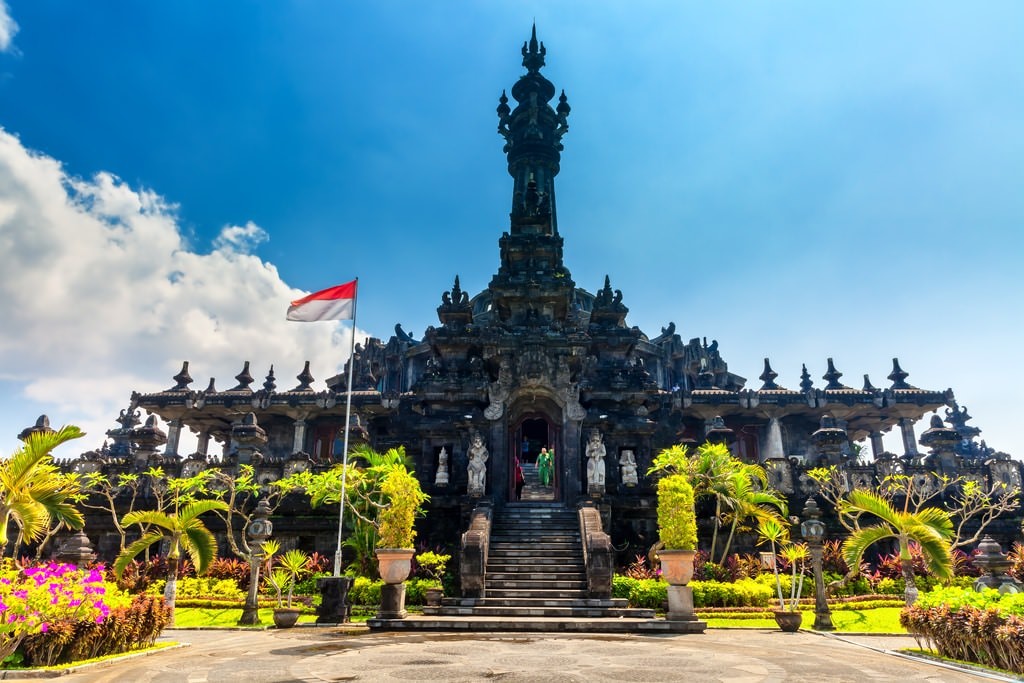 Bajra Sandhi Monument adopts a bell shape that is usually used by leaders of religious ceremonies to lead prayers and religious ceremonies. Here, tourists can watch the diorama regarding the struggle of the Balinese people to gain independence against the invaders. This monument consists of three parts, namely the Main Mandala, Madya Mandala, and Nista Mandala. Explore each of these which hide their own uniqueness. It is open every day starting at 08.00 WITA until 16.00 WITA.
After seeing this itinerary in Denpasar, you must know what you need to prepare for this holiday, right? We recommend you to bring thin material clothes and easy to absorb sweat so that you will feel comfortable when going around the city for 48 hours. Enjoy!