5 Days of Vacation in Badung
Enjoying five days in Badung will give you the opportunity to explore all attractions in this district further. If you're an adventurer, a five-day vacation in Badung will surely give you satisfaction. You will both enjoy the beach and also some spiritual places.
Before going, be sure to have a good physical conditions and enough vacation equipment. Don't forget any items you need and double-check your luggage before leaving.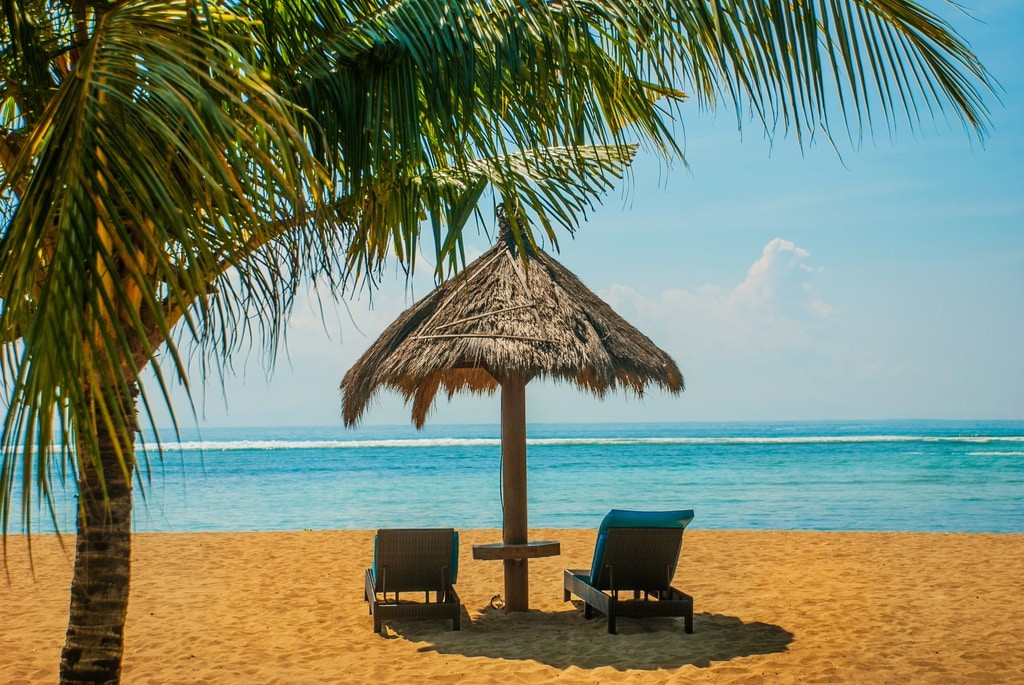 1. Tanjung Benoa Beach
On the first day, let's visit Tanjung Benoa Beach to play some sports! There are various types of water sports that you can try. Like banana boat, scuba diving, parasailing, rolling donuts, seawalker, flying fish, and snorkeling. If this is your first time trying out water sports, don't worry. There will be officers around the beach. Besides water sports, you can swim or sunbathe on the beach while drinking a glass of fresh coconut water. After spending about 1.5 to 2 hours there, prepare yourself to continue your journey to the Deluang Sari Turtle Conservation.
2. Deluang Sari Turtle Conservation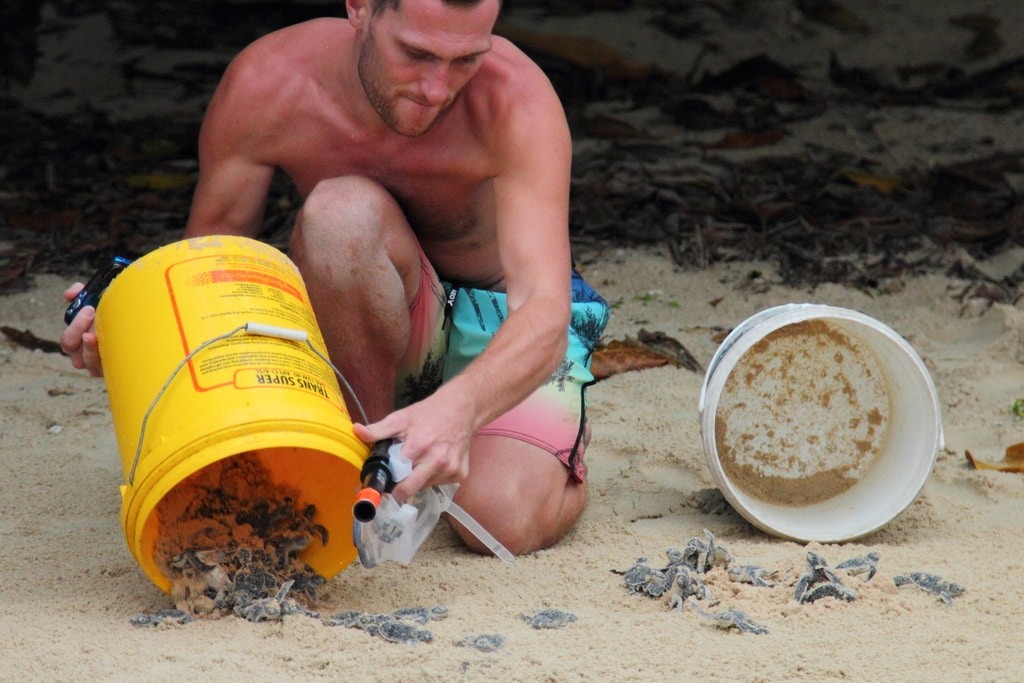 This turtle conservation is located in Tanjung Village. You need to cross by boat to get there. In this place, you can hold, feed, take pictures, or directly enter the conservation pool area and play with the turtles. Remember, hold turtles gently and carefully if you want to interact with them!
3. Garuda Wisnu Kencana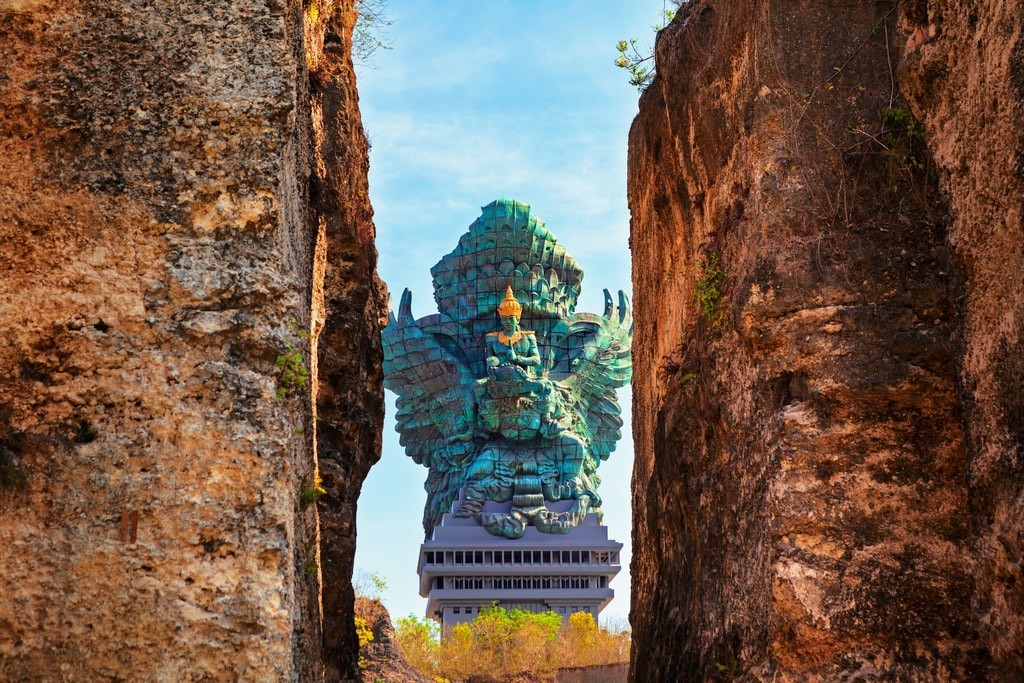 After trying the water sports and playing with turtles, it's time to take a leisurely walk in Garuda Wisnu Kencana or GWK. This is an excellent tourist attraction in Bali. GWK is often used as a visitor's photo spot because there are many interesting backgrounds there. Besides taking pictures, you can also watch art performances held at certain times. You can spend about two to three hours to explore this place, then fill your hungry stomachs with Balinese culinary, Chicken Betutu.
4. Chicken Betutu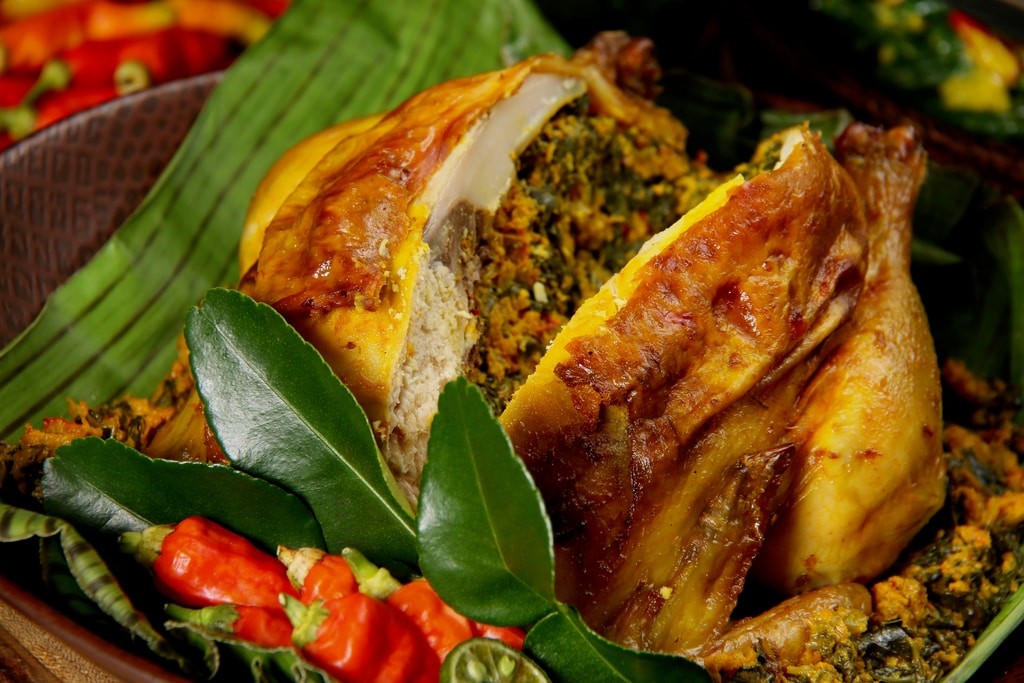 Chicken Betutu is one of the most delicious meal in Bali. The chicken meat is grilled in husk fire and given a special Balinese flavor that will give an authentic taste. The aroma and savory taste of these foods comes from plants, water, and meat fat. The spices are very rich which make this food is very delicious. Chicken betutu is served as whole meat. So you can enjoy it together with friends or family.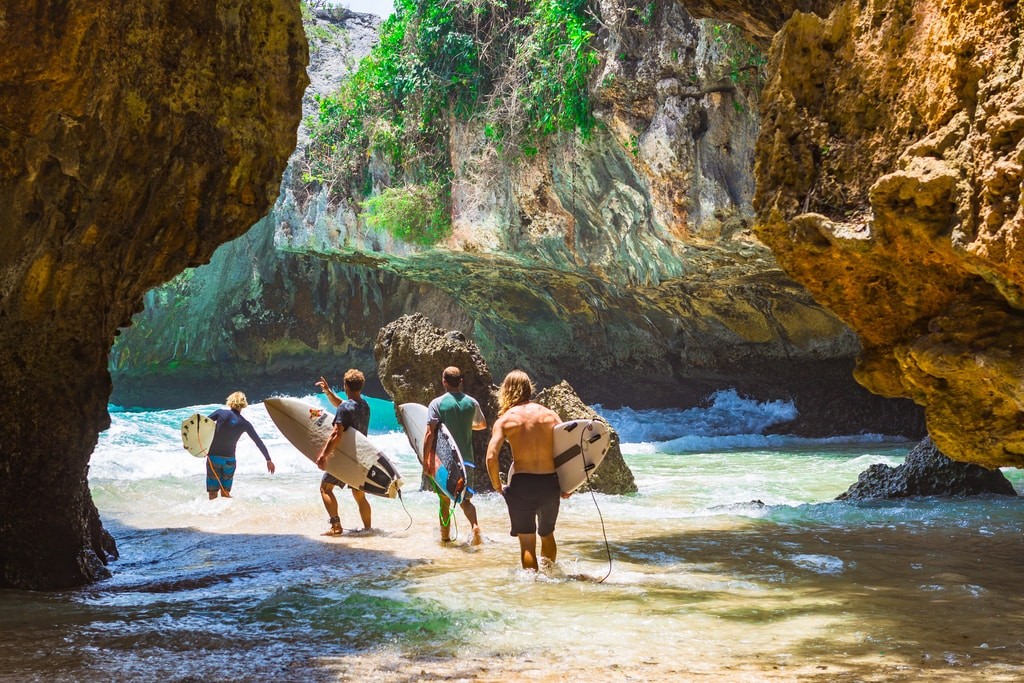 1. Suluban Beach
Suluban Beach will be your destination on the second day. If you love surfing, this beach is perfect for your hobby. The waves are quite large so it's a good challenge for surfers. But if you're a beginner surfer, it's not advisable to surf there because it's too dangerous. Instead, you can sit back and relaxed on the edge of a fine white sandy beach. You can also enjoy the scent of the sea while you sip your favorite cold drink.
2. Kuwir Lawar Rice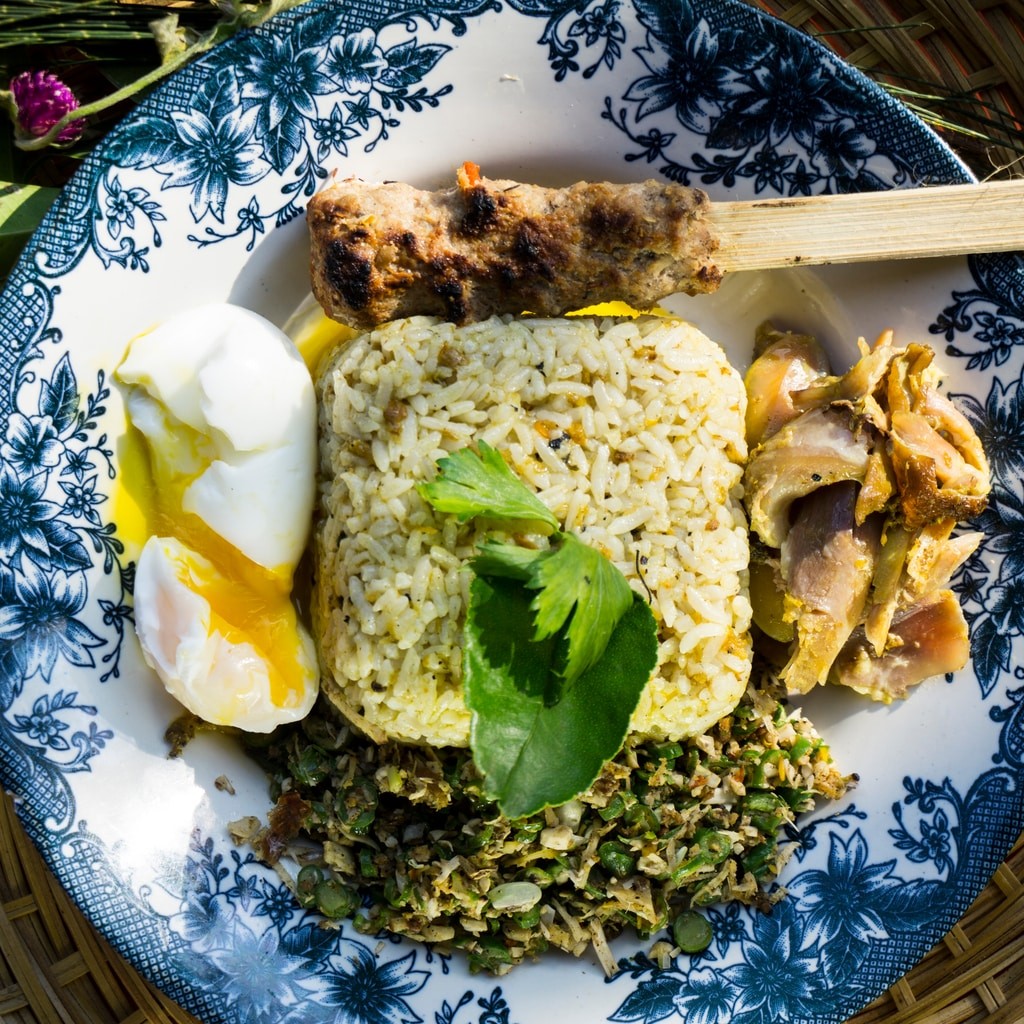 Taking Lawar Kuwir as your lunch menu is certainly appetizing. Lawar Kuwir is a duck meat, sliced ​​long beans mixed with grated coconut meat, and Balinese spices. Plus, some complementary dishes like Satay Lilit and Jukut Ares (banana stem soup) will enrich the unique taste of this menu on your tongue. After being full, let's watch the sunset at Batu Bolong Beach.
3. Uluwatu Temple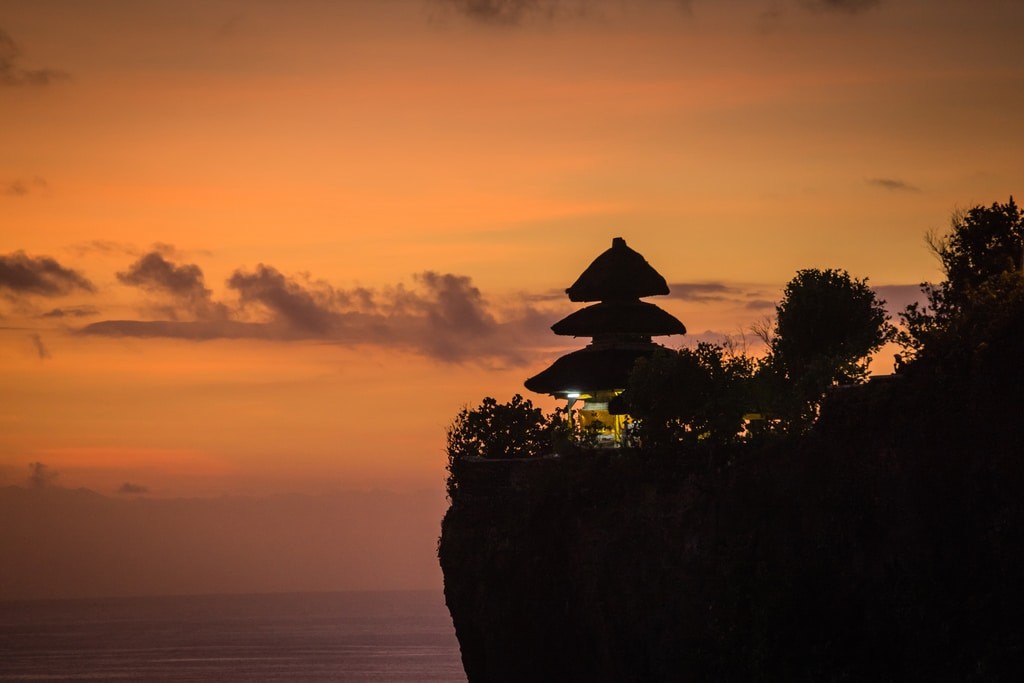 Many tourists come to the Uluwatu Temple to see the beautiful sunset on the horizon. If you are one of them, you should come around four in the afternoon. There will be many visitors who also wants to enjoy the view of sunset, so that the parking lot might be full. Don't forget to prepare your best camera for aiming for the beautiful evening sun.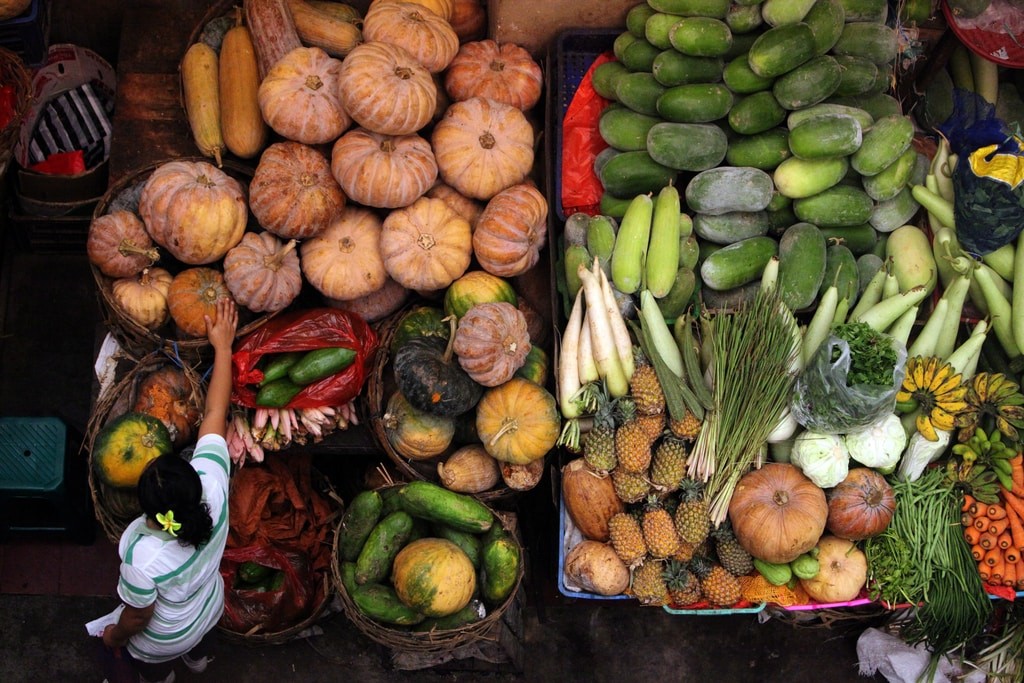 1. Mengwi Traditional Market
At Mengwi Traditional Market, you can find various daily necessities such as clothes and food. If you are looking for groceries, you'd better come in the morning when the items are still fresh. The price of goods sold in the market is certainly more affordable. After touring the market for about 30 minutes, continue your journey to Taman Ayun Temple.

2. Taman Ayun Temple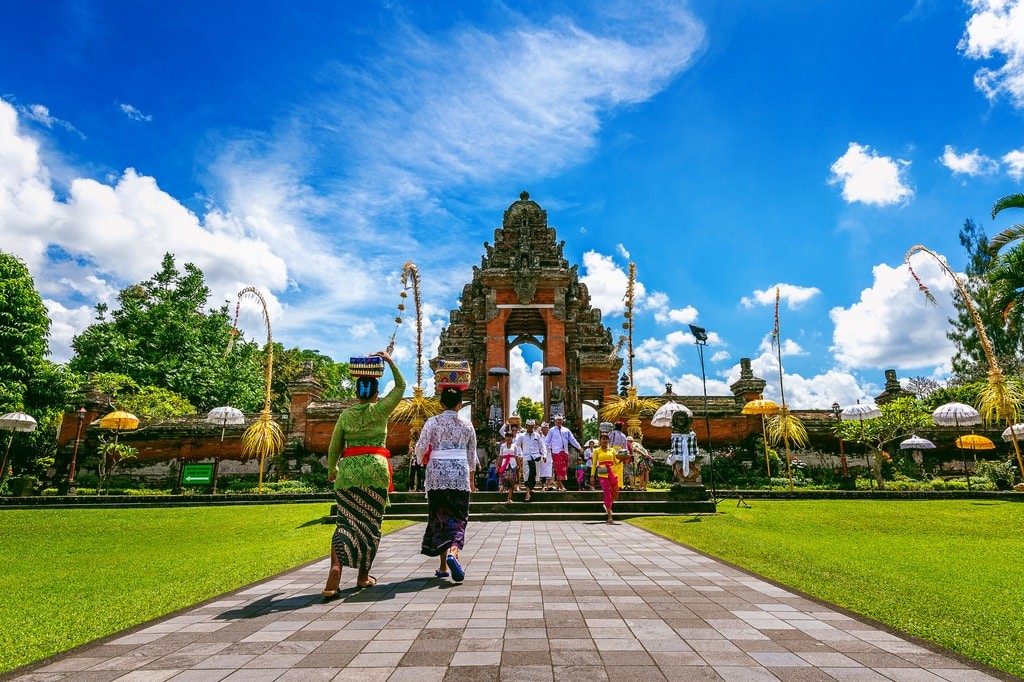 Only 5 minutes from Mengwi Market, there is Taman Ayun Temple. This temple has a neat building architecture so it is often used as a background for photos. Not only the building, a large lotus pond can be an interesting location for taking photos. Don't forget to wear modest clothes when you come to visit. After 30 minutes in Taman Ayun Temple, it's time to see ogoh-ogoh, a statue with a creepy shape typical of Bali.
3. Ogoh-Ogoh Museum, Mengwi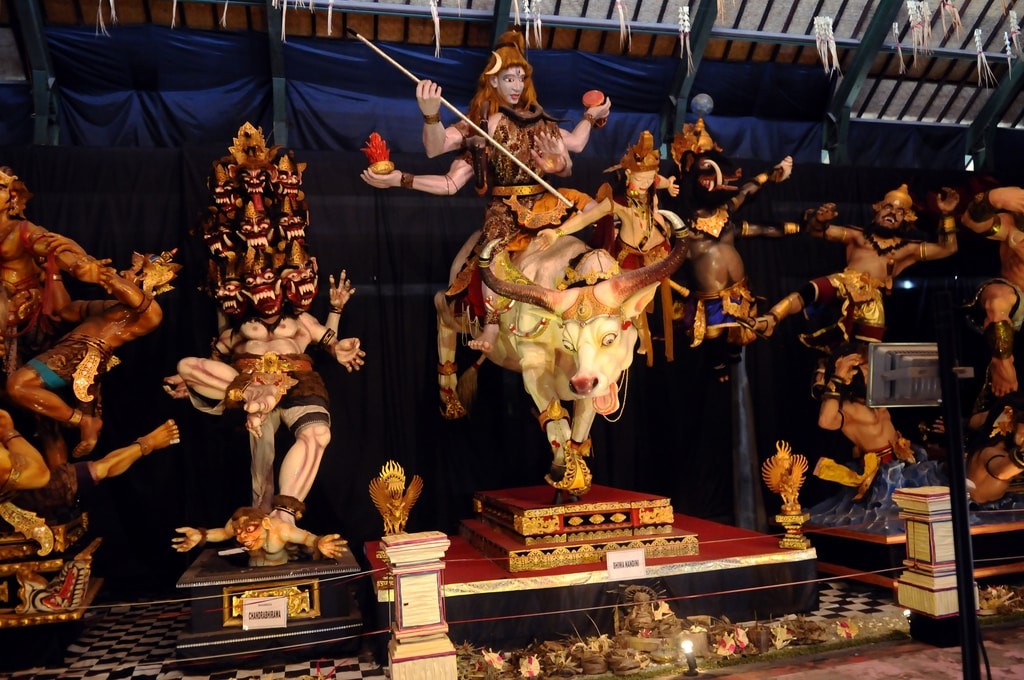 If you are curious about the ogoh-ogoh form, come to the Ogoh-ogoh Museum on Jln. Ayodya No. 1, Taman Ayun, Mengwi, Badung. There are about dozens of ogoh-ogoh statues which can be interesting objects to see. After walking around looking at the scary statues, you can meet the owner of the museum and try to open a chat with him about ogoh-ogoh. Of course, your knowledge of ogoh-ogoh will be increased. About 30 minutes-1 hours in the Ogoh-ogoh Museum, let's see the sunset on Kuta Beach.

4. Kuta Beach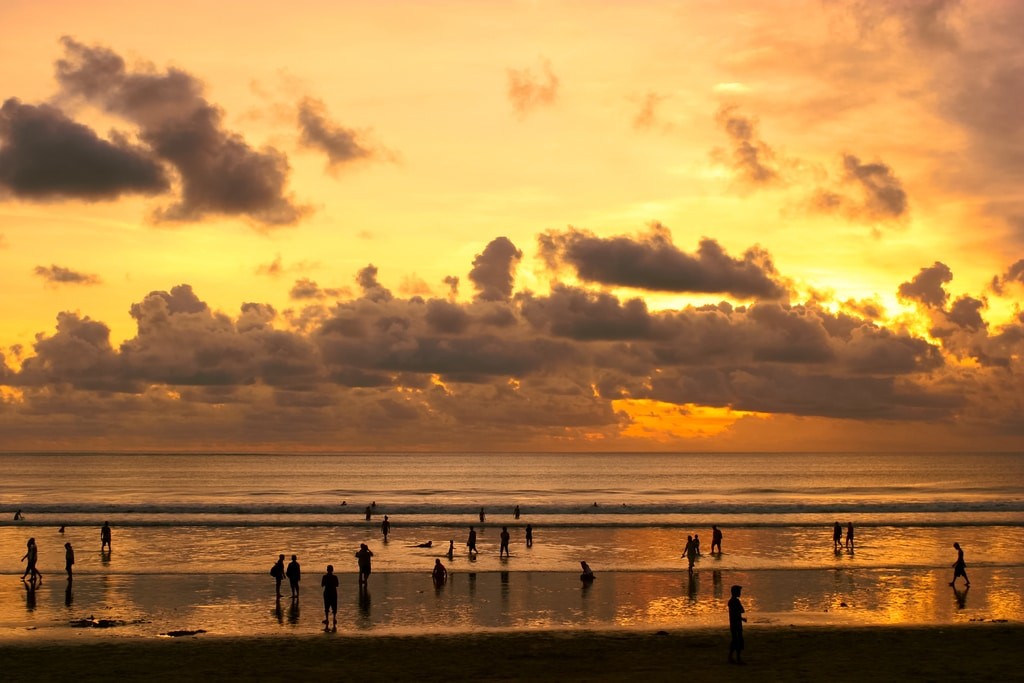 If you don't want to be alone enjoying the sunset, come to Kuta Beach. Because there are many visitors who are also waiting for the sunset at dusk. While waiting for the sky to change color, walk along the coast while watching the surfers conquer the waves. Scenery like this is very beautiful if you catch it with your camera. When your body feels tired, rent a masseur services. So while being massaged, you can enjoy the violet sunset.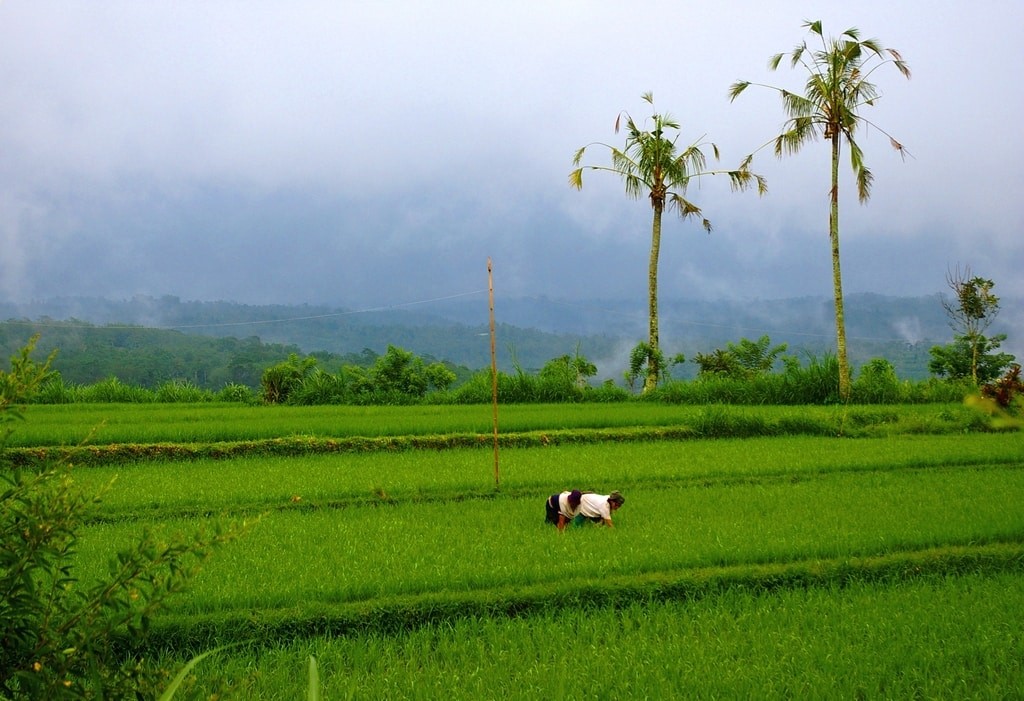 1. Agro Pelaga Tourism
Fill your vacation with gardening and raising livestock in Agro Pelaga Tourism. It's such fun activities! The location of Agaga Pelaga is at an altitude of 750 meters above sea level, so you won't feel the heat of sun in Bali. There are various plants ranging from flowers, vegetables, to fruits. Besides planting, you can harvesting some ripe crops. And if you want to play with animals, there are poultry, cattle, goats, and fish farms.
2. Nungnung Waterfall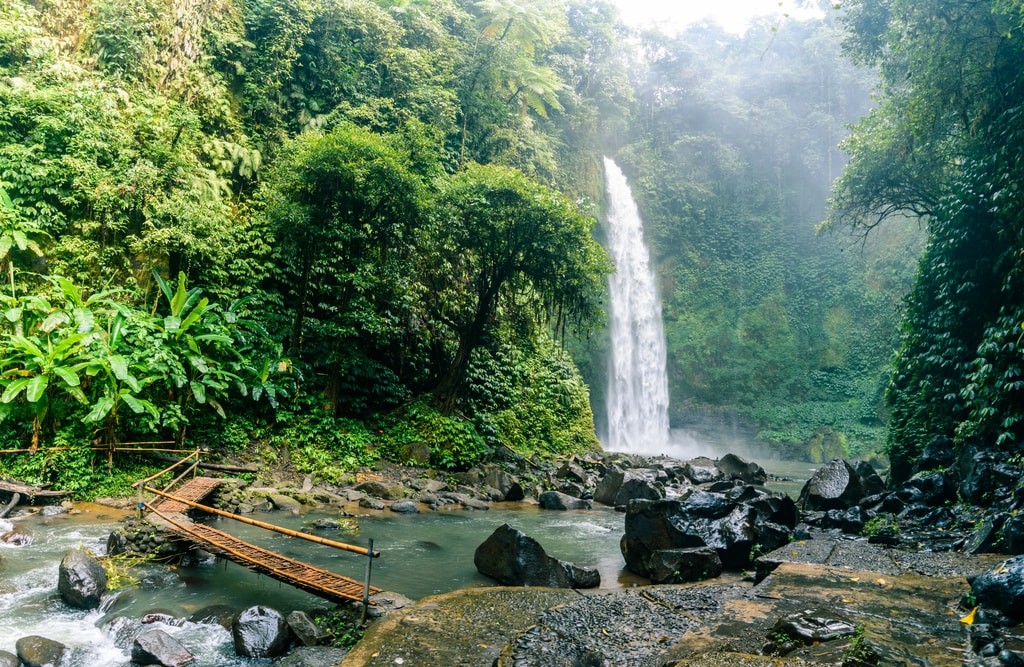 Turn your mind off and enjoy the cool atmosphere in Nungnung Waterfall. This waterfall has a height of 50 meters with a fairly large water discharge. You can swim and feel the fresh waterfall. The cold water will relax your muscles after a tired day of activities. You can also take a rest in the surrounding gazebos while eating food that is sold in small stalls in the waterfall area. You better go home before it's dark. Because there are no street lighting available.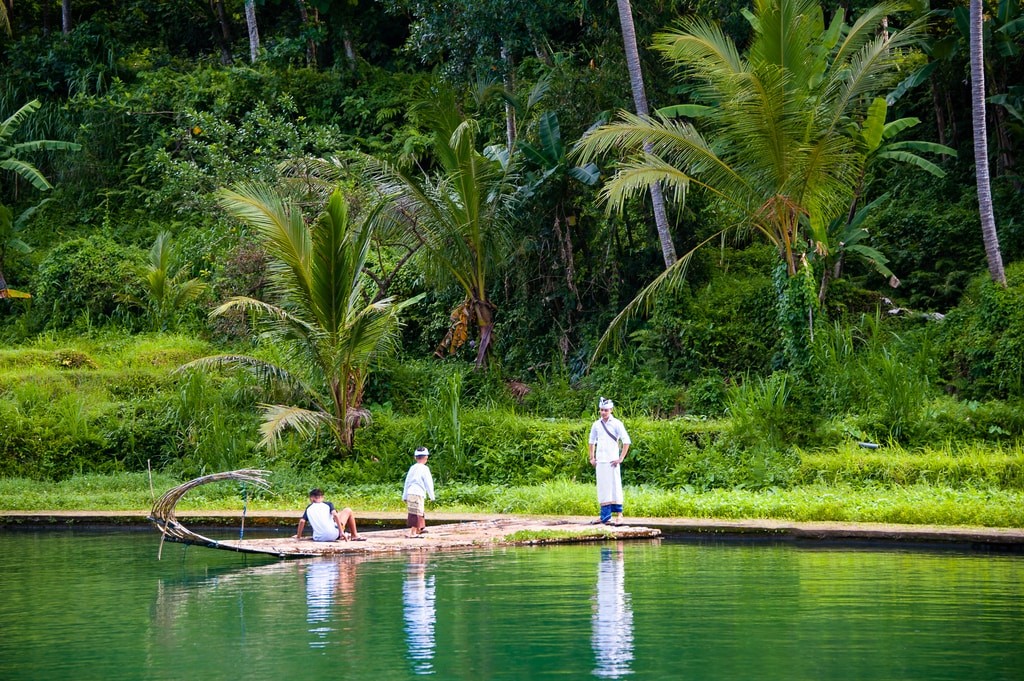 1. Tirta Taman Mumbul Temple
Having a spiritual tour in Tirta Taman Mumbul Temple can be the closing activity of your vacation. Even though this is a place of worship, you can do a number of interesting activities, such as feeding the fishes in the pond, biking around the temple, or exploring the Tirta Taman Mumbul pond by boat. This place is always crowded with visitors. So the best time to visit is in the morning. After that, you can take a 20 minute-drive to Monkey Forest Sangeh.
2. Monkey Forest Sangeh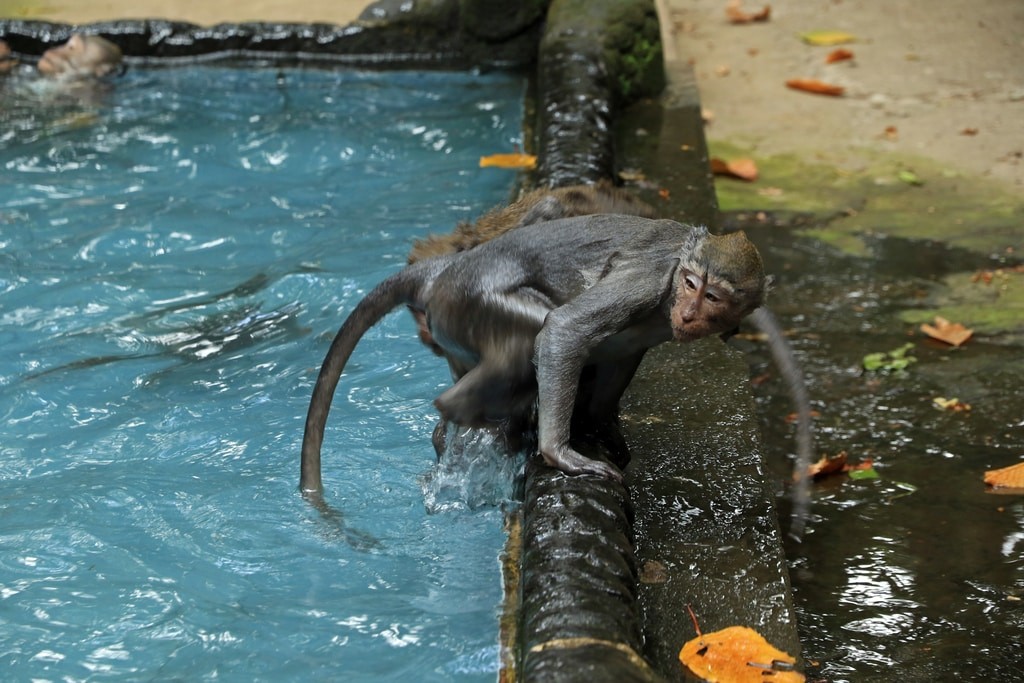 You will be accompanied by the shady nutmeg trees in this forest. You can also see some cute monkeys sitting or playing in the trees. Besides monkeys, there are also two sacred temples, namely Bukit Sari Temple and Melanting Temple. Don't forget to bring bananas and nuts to feed the monkeys.
So what are you waiting for? Let's prepare your traveling gear and find the strategic accommodations. Don't forget to check the weather conditions before you leave. So you can bring clothes according to the place and season. Have a good vacation!