7 Behind The Cliffs-Beaches In Bali
7 Behind The Cliffs-Beaches In Bali.
The beach is the perfect place to spend our holiday. There are many activities you can do, whether it's only sunbathing or even trying some extreme spots. Bali is surrounded by a variety of coastal with a million charm. Since there are so many beaches, most tourists choose the beach based on geological and atmosphere characteristics. The beach in Bali, which is located behind a cliff, is sought after by travelers, adventurers, and photographers. Do you want to enjoy trekking and rocky paths before arriving at a stretch of sand swept by the waves? Or do you want to get a unique photo view with a beautiful natural background? Then check out the recommendations below.
1. Atuh Beach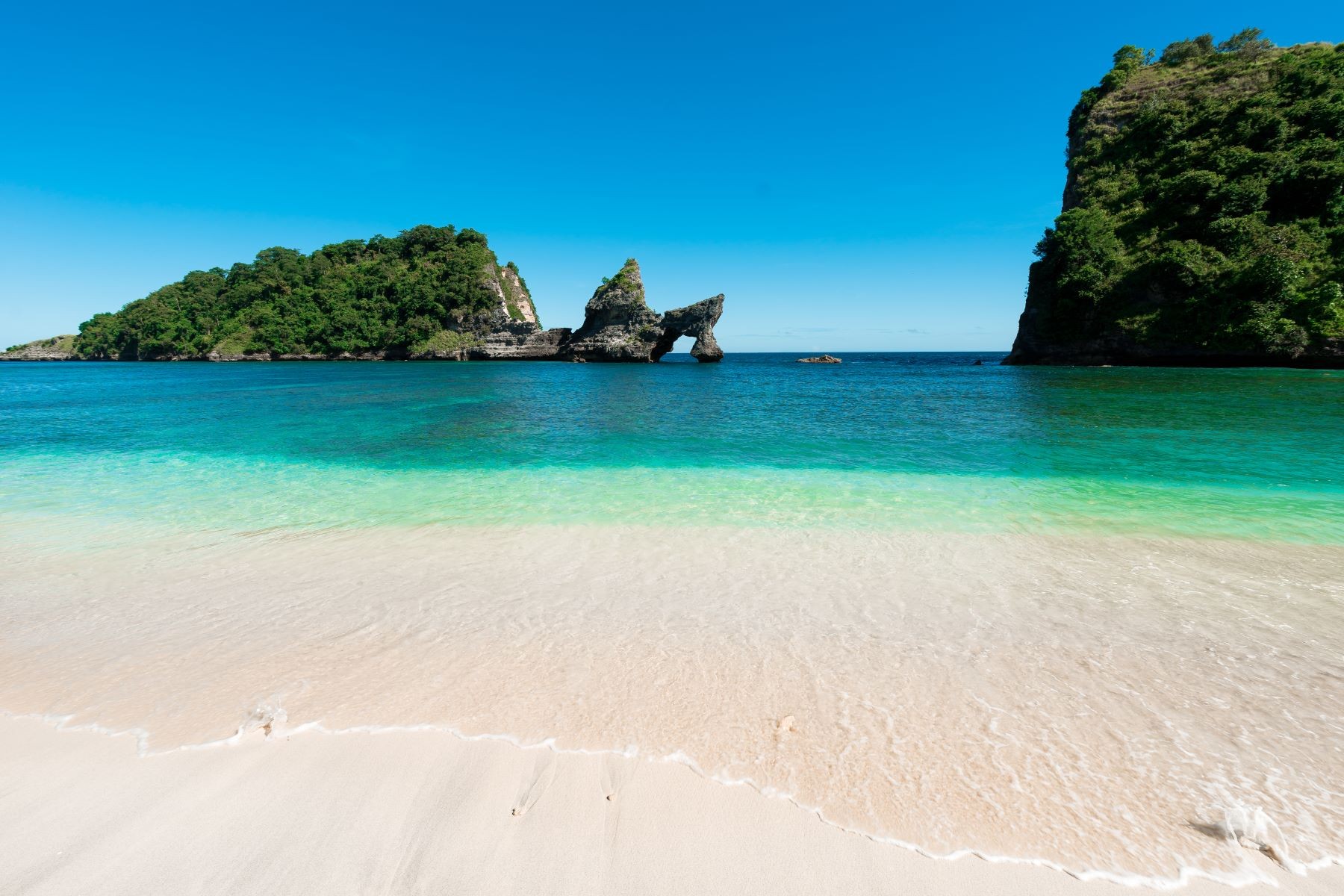 Two high cliffs hide the natural beauty of Nusa Penida, Atuh Beach. It does require extra energy to arrive at this stretch of white sand. Around the beach, there are four large rocks. Many tourists say that Atuh Beach is similar to Raja Ampat. The water is clear and can be used for snorkeling. Its location is in Banjar Pelilit, Pinginutan Village, Nusa Penida District, Klungkung Regency.
When snorkeling, you will find sea turtles at a certain depth. Pay attention to the weather first before going for your safety.
2. Gunung Payung Beach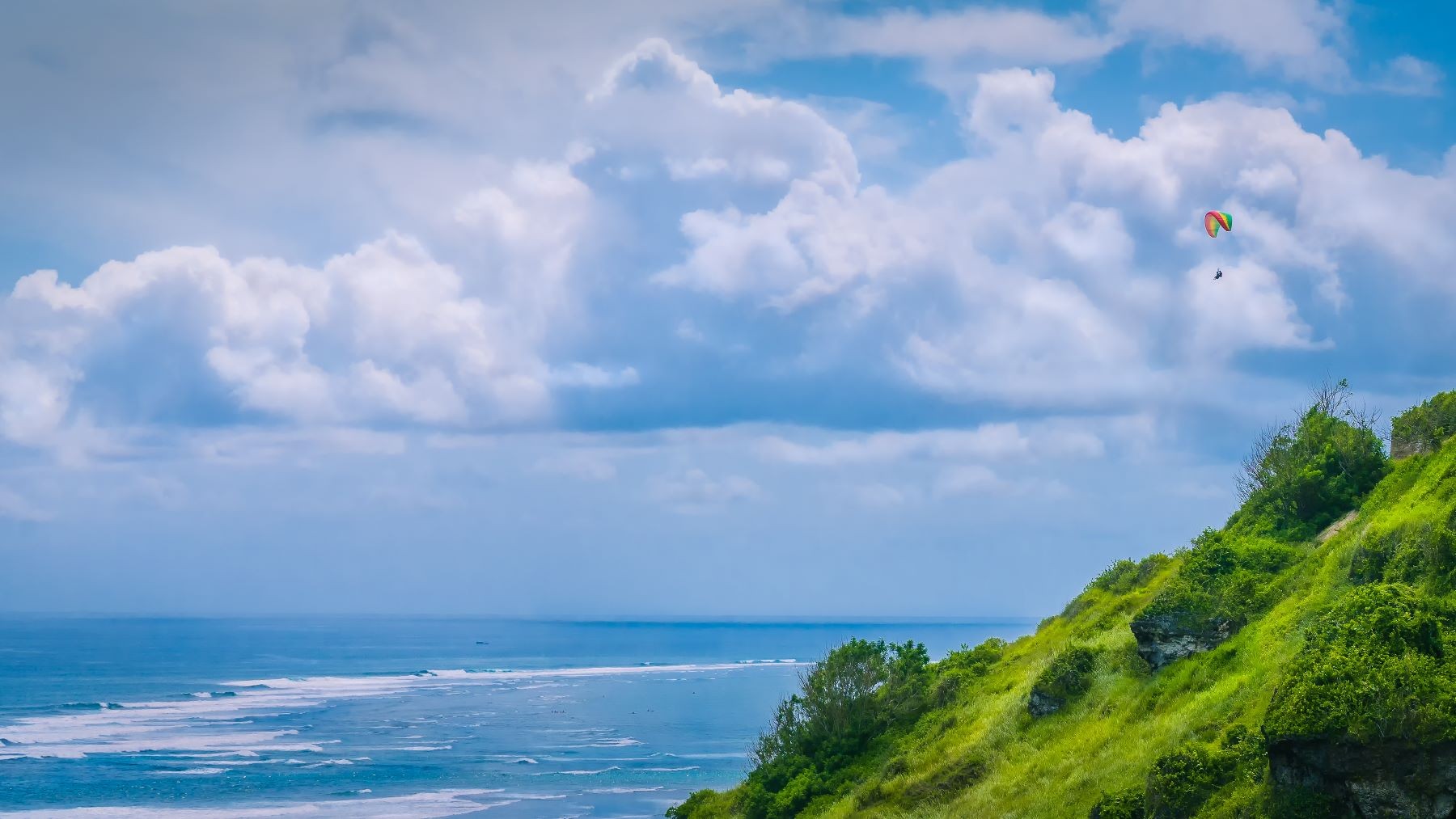 In contrast to Atuh Beach, Gunung Payung Beach is located in Badung Regency. Although located in a busy area, but the location of this hidden beach is not easy to find. In addition to being a place to surf, at Gunung Payung Beach, there is a terminal for paragliding. There is also an open-air stage "Amphitheater Tedung Jagat " which is often used for arts and music events.
When arriving at the vehicle parking lot, visitors must travel for 15 to 20 minutes to reach the beach. Gunung Payung Beach is located in Kutuh Village, South Kuta District, Badung. Use the online maps on your smartphone if you don't want to get lost.
3. Green Bowl Beach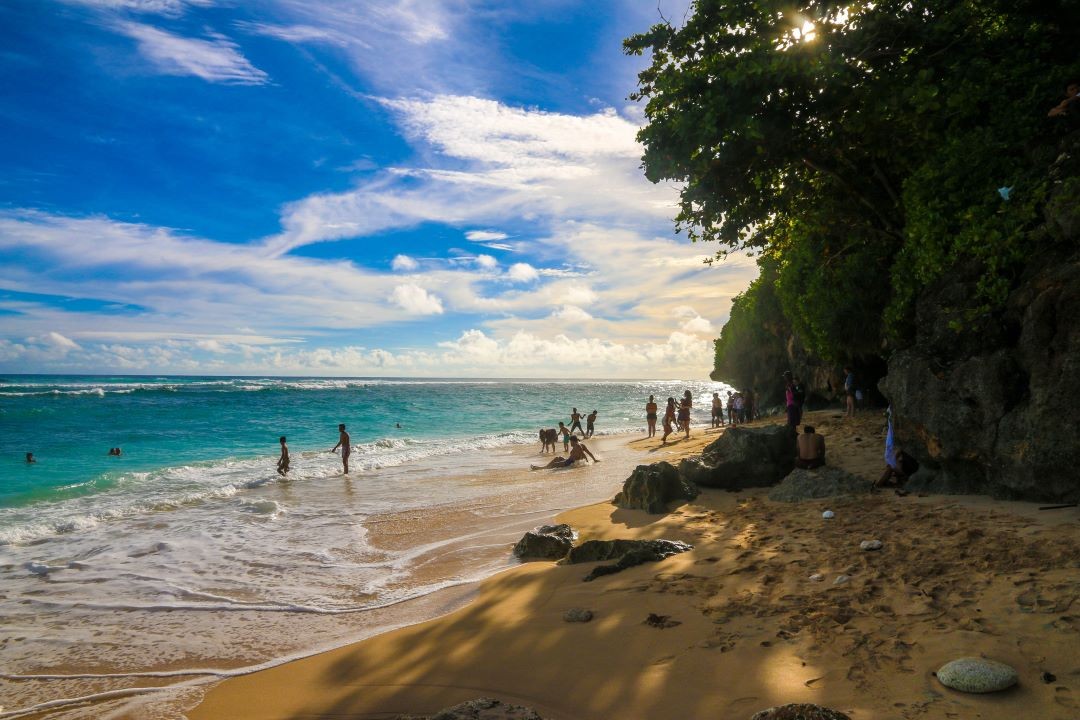 It is located not far from Pandawa beach, precisely in Ungasan Village, South Kuta District, Badung. It's still in line with the coast of Gunung Payung Beach. Topographically, Green Bowl Beach is located beneath a coral hill. But don't worry, the road to the beach has been built hundreds of stairs complete with safety grip. Visitors need a maximum of 30 minutes to descend the stairs. Once you reach the flickering white sand because that reflects sunlight, the best moment will be achieved.
At low tide, the underwater beauty will be faintly seen. Various marine biota and small fishes will make your vacation more colorful. Green Bowl Beach is also called Hidden Beach or Bali Cliff Beach.
4. Nyang-Nyang Beach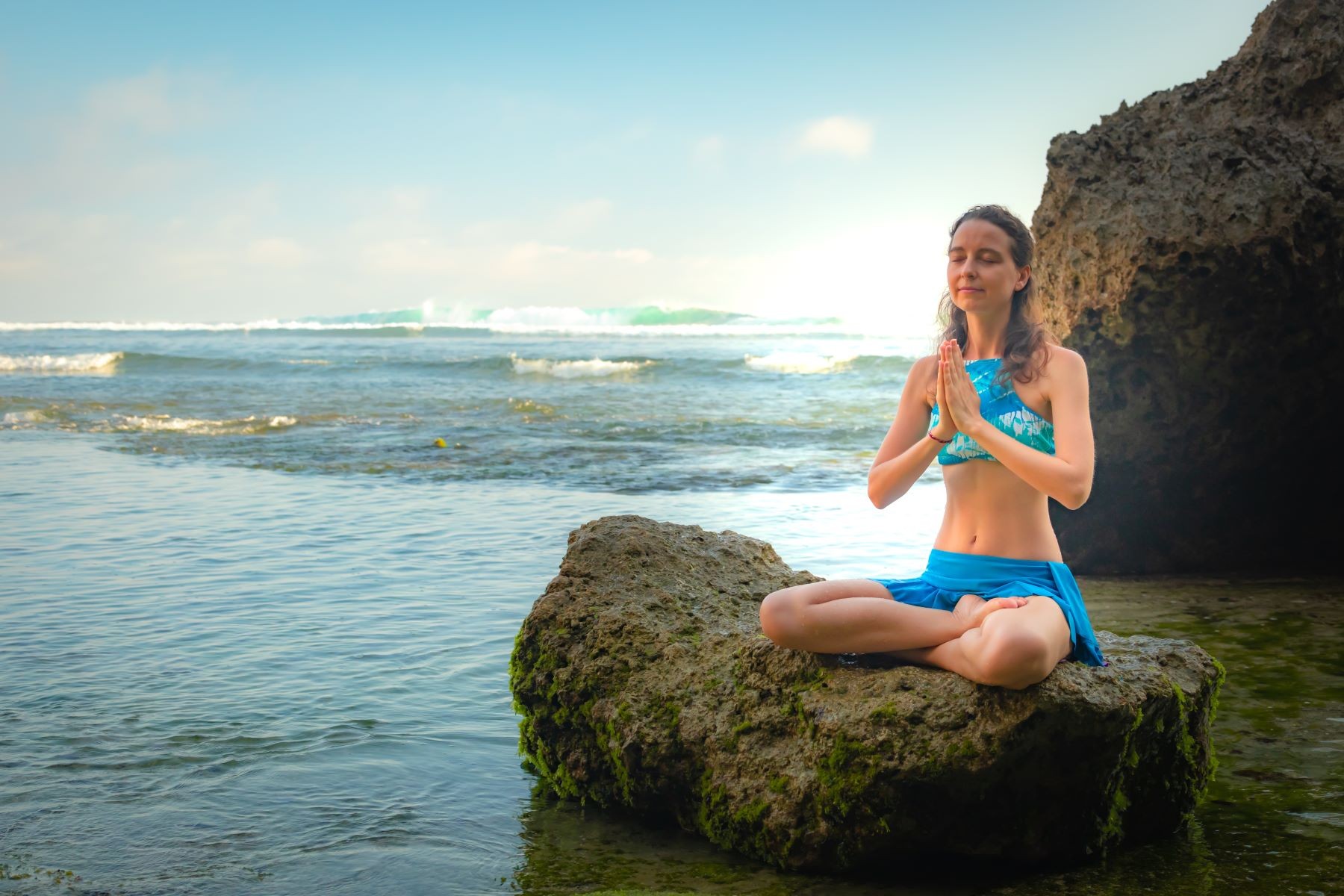 The waves at Nyang-Nyang Beach can be fairly large. Therefore, this beach is not suitable for swimming. Even so, many surfers who use the waves to play on the surfboard or paddle. If you don't want to try surfing, visitors can sunbathe and enjoy the atmosphere of the swishing sea breeze.
For tourists who want to enjoy a quiet place, at Nyang-Nyang Beach is the right spot. Come in the morning to feel the cold fresh air!
5. Balangan Beach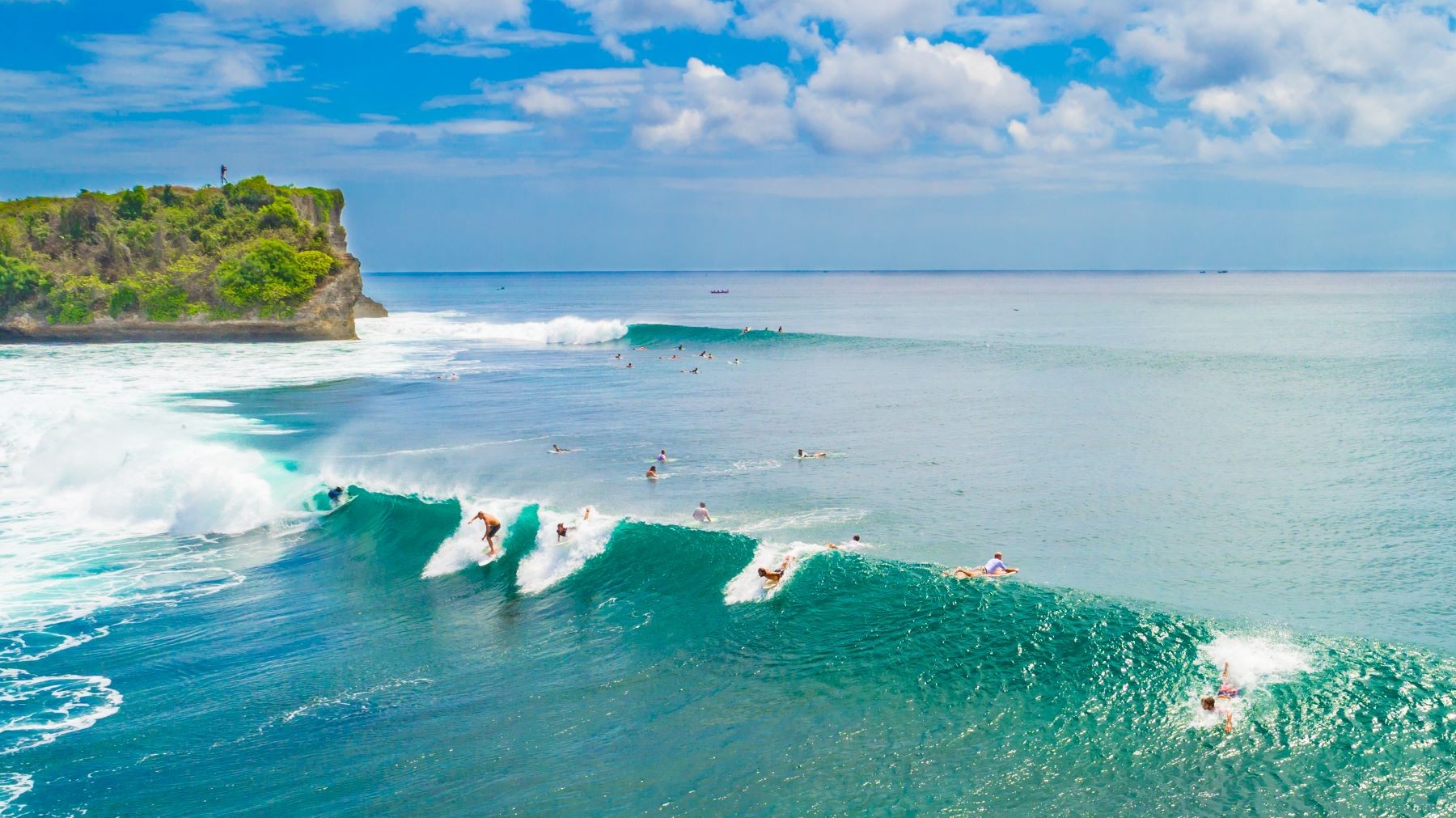 Balangan Beach was once a hidden beach that was empty of visitors. Over time, this beach is becoming popular. Around Balangan Beach, there are various kinds of inns. You can choose the inn according to budgets, like a simple hostel or luxurious hotel. It's a bit crowded sometimes, but you can still enjoy the epic coconut trees lined up neatly on the beach. Pretty iconic, right?
6. Kelingking Beach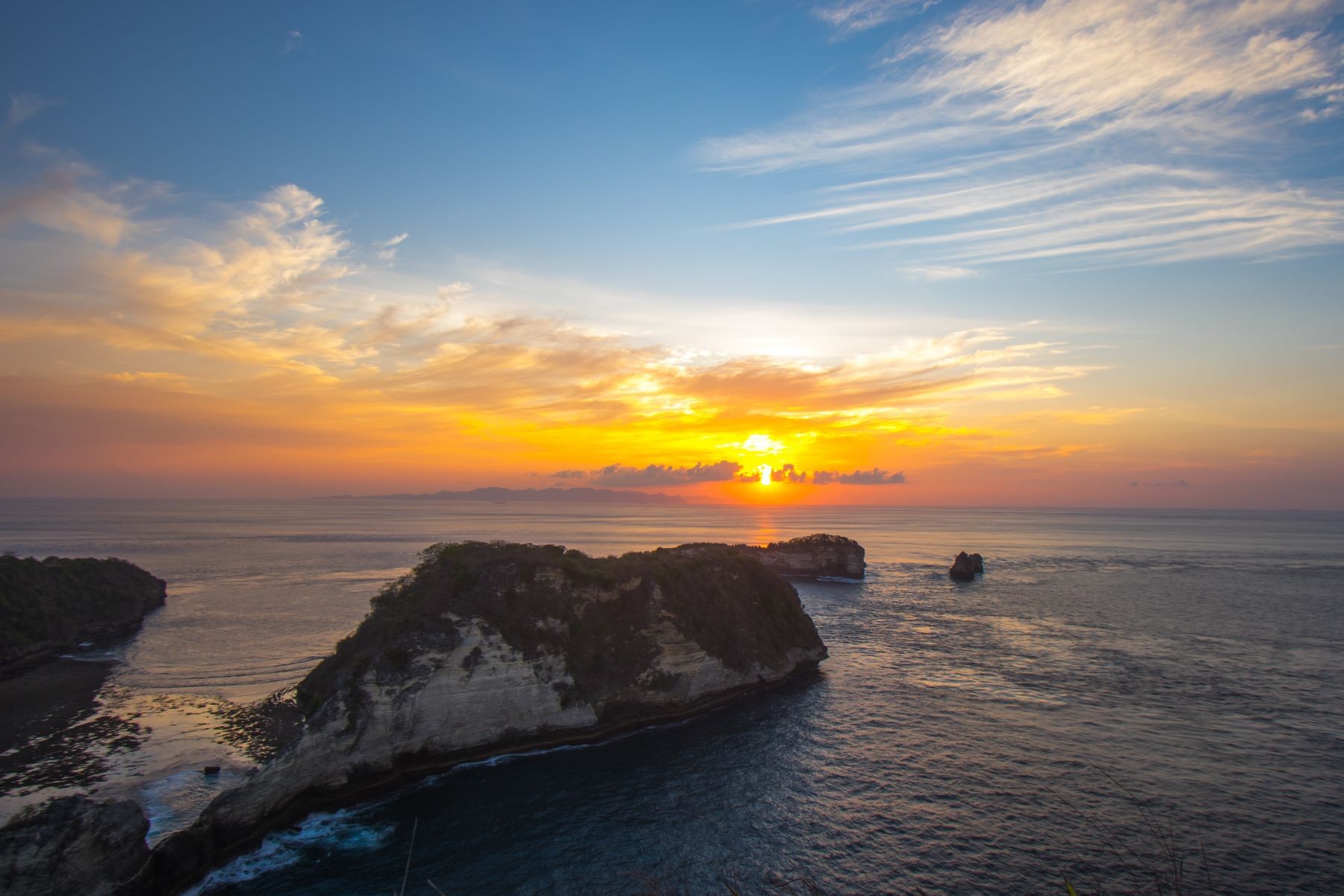 The cliffs at Kelingking Beach have a height of approximately 150 meters. Because it is so high, a security fence is installed to minimize the risk of falls. Well, if you travel to Kelingking Beach, then obey the security signs that have been installed around the beach.
The cliffs on this beach look like Tyrannosaurus Rex. Well, this place is so crowded for tourists to get photos of the cliff background. Because the cliff is quite steep, it is not advisable to stop by this tourist spot when it is almost evening. Even though in some places there are lighting facilities, it's still kinda dark in there. So for safety reasons, don't go down the stairs when the sun starts to set.
7. Tegal Wangi Beach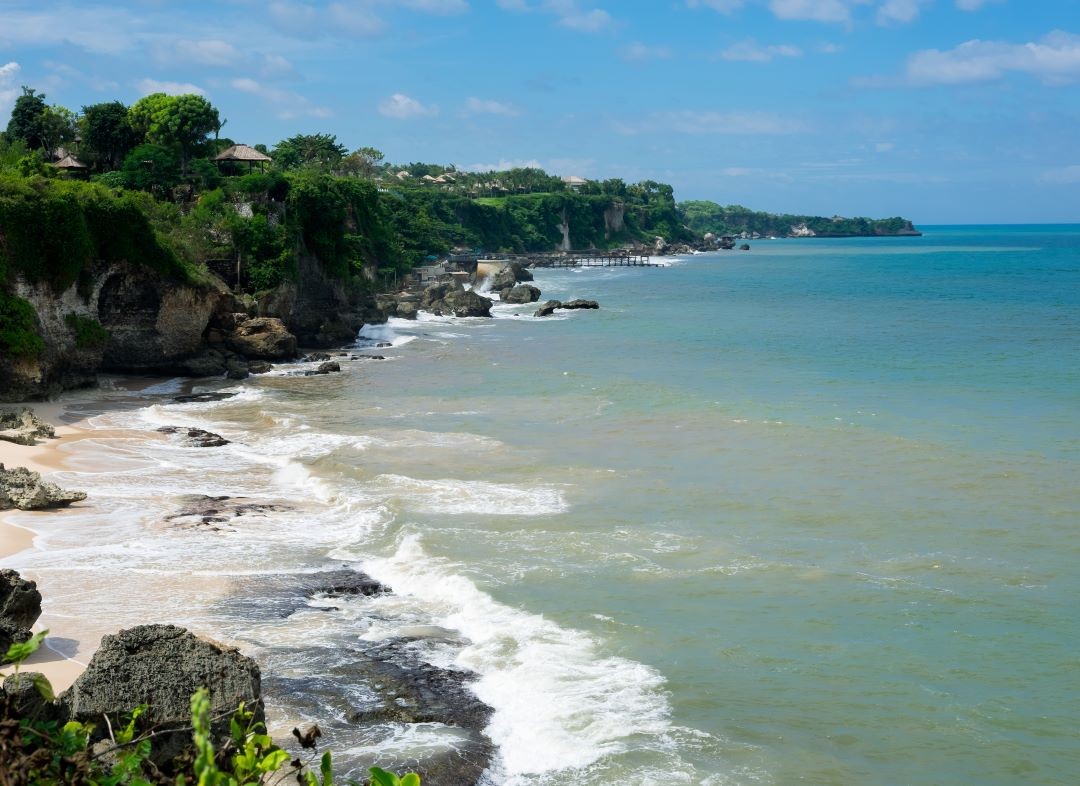 Tegal Wangi Beach is also often called Jimbaran Hidden Beach. Tegal Wangi Beach is surrounded by black coral. Above it, it's overgrown with green plants so it looks like wearing a hat. This beach is the most visited by tourists who are taking pre-wedding photos. That's because the view at sunset is truly amazing.
In addition to the charm at sunset, when the seawater is receding, it will look overdraft coral. Well, the place is often used to soak and play water. However, when the waves are high, don't swim.
To arrive at Tegal Wangi Beach from Ngurah Rai International airport, it takes 40 minutes. Vehicles can be parked in front of Tegal Wangi Temple, then walk towards the beach.
The seven behind the cliffs-beaches in Bali can be your next destination for your vacation. Don't forget to obey every rule and keep the environment clean.